Honest John's Motoring Agony Column 20-0-2016 Part 2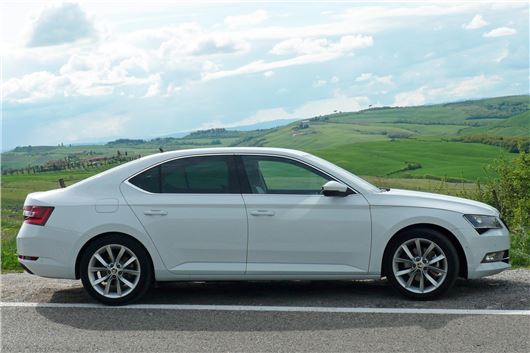 Published 19 August 2016
Click back to Honest John's Motoring Agony Column 20-8-2016 Part 1
S'colder Superb 
Living in Scotland, I'm already thinking about winter tyres. My Skoda Superb L&K came with 235/45 R18 94w tyres. Skoda has said that I can fit either 215/55 R17 94W on 6.5Jx17 ET41 rims, or 215/60 R16 95V on 6.5Jx16 ET41 rims. I would be more than grateful, as always, for your thoughts. I'm a bit concerned about the drop in size and speedometer accuracy. Also what is your current winter tyre champion?
CR, via email
Michelin does Cross Climates in 215/55 R17 98W XL, which is actually the size I've been running on my HR-V for 10,000 miles. I cannot recommend them highly enough. Run at slightly lower than recommended pressures (32/31 cold = 35/34 hot) they give a pleasant, cushioned, quiet ride, better steering feel, excellent grip, similar wear and fuel economy rates to low rolling resistance summer tyres and, of course, huge benefits in mud and snow. They will actually transform your car, which isn't at its best on 235/45 R18s.
VED up
With the new VED ratings coming into force next April, will cars registered before then continue to pay their current rate?
SJ, via email
The structure of bands will remain the same, but the annual VED for each band is likely to rise. If contemplating a car costing more than £40,000 it is imperative to get it registered and on the road before April 2017 or you will face the new £310 a year luxury tax in addition to the flat rate £140 annual tax.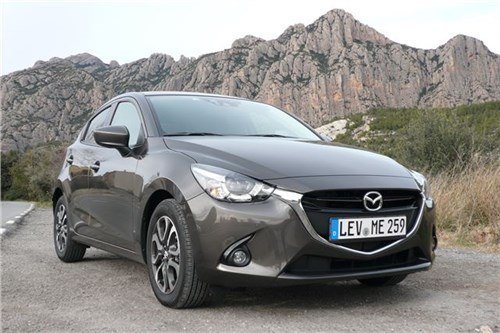 Automatic reply
I wish to buy a new 4-seater automatic 4 or 5 door small car with a budget of approximately £15,000. I am of "mature years" looking for a comfortable, well appointed reliable vehicle. Higher seating is preferable and sufficient space for a set of golf clubs would be required. Engine size maximum 1.4 or less as journeys will be frequent and short. Your advice would be greatly appreciated.
GF, Enfield
I'd either go for a Mazda 2 or Mazda CX3 1.5 6-speed auto via a broker like http://www.drivethedeal.com. Or wait a bit for the new Citroen C3 that will be available with the 1.2 PureTech 110 motor and 6-speed EAT-6 torque converter auto.
Fuel rejection
I had an issue with the fuel injectors of my 75k mile 2010 BMW that caused the coil pack and NOx sensor to fail, costing £2k to repair. According to the garage that repaired it, BMW knows there is an issue with injectors and is constantly replacing them. Look on the Internet and you find lots of complaints. The car was fully serviced at BMW dealers until the service contract and warranty ran out. Because I went to a non-approved dealer for the repairs, even though replacement BMW approved parts have been used, BMW customer service will not entertain any notion of compensation. Do I have any grounds for pushing this?
IW, via email
Which engine? I'm guessing the car is an E90 320i but it could be a 316i, a 318i, a 325i, a 330i or a 335i (and I'm not being facetious). The 4-cylinder 316i - 320is are known for this sort of trouble. But if you didn't give a BMW dealer the opportunity to sort it out I don't think you have a case and the manufacturer is not legally liable anyway for a car more than 6 years old.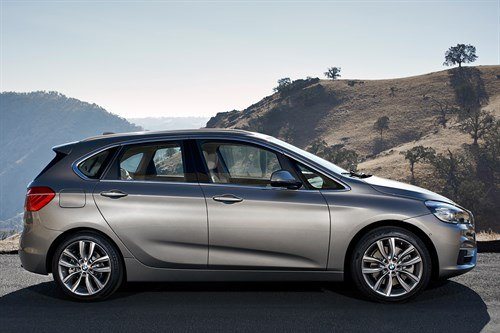 Prolonging Active life
I like the look of the BMW 2-Series Active Tourer very much. I intend to go to the BMW agents early next week. I noted the 220i, which has great performance but better mpg than the 225i with the 8-speed automatic gearbox. I'm guessing that the 220i engine is tuned differently and that it may have a different automatic gearbox so I just wanted to check back with you since the cars I drive (auto/petrol) are never the ones driven in the tests. Do you also rate the 220i highly? I'm hoping to keep the next car for quite a while, so it is important to me to get it right. And I'm hoping that the 220i might be close to my existing mpg.
SB, via email
The 4-cylinder 2.0 litre 220i has an 8-speed torque converter auto, the same as the 2.0 litre 225i. The 3-cylinder 1.5 litre 218i has a 6-speed torque converter auto. I've only driven the 220i and it was fine.
Braking point
I own a Mercedes W211 E320 Estate, which I bought new in 2004. It has done 152,000 miles, has a full Mercedes service history and has been maintained regardless of cost. This is the model that has the SBC 'fly by wire' braking system with the hydraulic pump that closes down after being used some 300,000 times, reducing the braking power by half. When this model started to be affected by this fault and Mercedes were receiving bad publicity they were replacing the unit as a warranty item. At this time I asked at my local dealership what would happen when this fault occurred on my car and I was told not to worry about it as Mercedes were aware of the problem. The unit has now failed on my car and Mercedes is refusing to offer any warranty or contribution to the replacement cost. My local dealership has given me a 10% discount on the unit and its labour costs, saving me around £200 on the bill, which is now £1,625. I feel I have been unfairly treated by Mercedes Benz which has fitted a unit that has been made to fail and that now the issue is no longer in the public eye they are washing their hands of the matter. I would value your opinion as to whether you think I am being unreasonable to expect any contribution from them. 
BA, Peterborough
Your car is 12 years old and that is why you no longer benefit from the free replacement. The 'reasonable' life for any car is taken to be 6 years beyond which neither the supplying dealer not the manufacturer can be held liable. In fact, your dealer is fixing it at reasonable cost.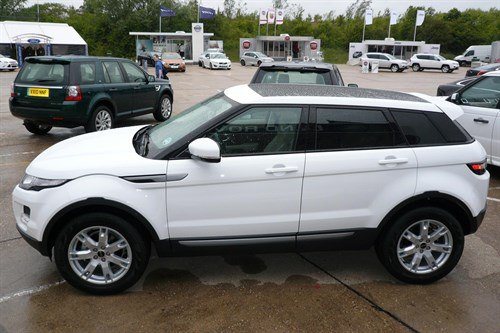 Leased of her troubles
I am currently involved in a stand-off with my LandRover dealer via whom I have leased a 2015 Range Rover Evoque SD4 since the end of November last year. When I took the car on it had been used as one of the sales staff cars and as a demonstrator. It had 8,100 miles on the clock. It now has 18,000 miles. Last week I was driving along when the clutch went. I received a call this week from the dealer to say that in order to ascertain whether it was covered by warranty they would have to send the clutch off to LandRover. Before they could do this they wanted to authorise my credit card for 4.5 hours labour to remove the gearbox. When I asked them why, they said that I was liable for the whole cost of the replacement clutch and the labour if it was not a manufacturing fault as it must be due to my driving. I have owned cars for over 30 years and have never had a clutch problem. I have refused to pay the money for the removal of the gearbox as I do not feel I should be liable for the costs as I have only driven half the mileage of the car. Any damage to the clutch could have been caused by customers and sales staff before I received the car. I was told that as a customer I should have been aware that it was a demonstrator car and there would be wear and tear. This was never spelled out to me. I was also told by the service receptionist that the clutch was checked during a service before I took the car on. I have gone through the Range Rover 165 point service checklist, which was signed off in my pack from the car, and nowhere does it mention the clutch. I am also doubtful that it was actually properly checked when I took the car on. When I collected the car the electrics started reporting a problem and the sales rep had to take it into the service bay where it was found the battery was defective. I had a replacement battery and then insisted on a visual inspection when we discovered there was no spare tyre. I was so pleased to get the new car that I let all this pass by but have been worried ever since that it wasn't serviced properly on delivery. So, my car currently sits in the dealership until I assume liability should the problem not be a manufacturing fault. Do I have any rights here as I have only driven half the mileage and I have reason to believe the car may have been defective at point of delivery? I was told to contact LandRover Customer service as the dealership told me that 'their hands were tied'. Customer relations said that because dealerships were franchises they could only try and persuade them to change their mind. I would appreciate any advice you could give me.
DS, Sheffield
You are in the right. And the dealer has dug a hole for himself. Basically, if there was already undue wear on the clutch because the car had been used as a demonstrator, then it was leased to you either with a pre-existing fault or with a developing fault and the dealer, not you, is liable. Law here:  /faq/consumer-rights/
Short answer
My 2009 E61 BMW 525d Estate Auto has just died of "electrical failure in unidentified module" (at the bottom of the boot). I've been quoted £8k plus VAT to fix, so not worth it. Do you think it is worth following up with BMW? The insurers have declined a payout but sent one of their inspectors to have a look. The module was like a lump of carbon when I looked at it, so it seems like there is a design fault or something. Any thoughts appreciated.

SO, via email
See: /carbycar/bmw/5-series-e60-2003/?section=good/ 31-8-2012: Ridiculous design problem of electronic control unit that sits in styrofoam under the spare wheel where it is vulnerable to water ingress to the trunk. Explanation here (warning contains bad language and material of an offensive nature: it's a German rant):  http://www.liveleak.com/view?i=af8_1346299893 (see recall news). And: 24-5-2012: UK Recall R/2012/039: BMW 5-Series, 5-Series Touring, M5 Saloon, M5 Touring, 6-Series Coupe, 6-Series Convertible, M6 Coupe, M6 Convertible and Alpina: Risk of Fire: The positive battery cable, routed from the vehicle battery to the engine bay, consists of one cable in the luggage compartment and one cable in the underbody. Both cable are connected by a screw connection and covered by a plastic cover. In single cases the plastic cover may have been fitted incorrectly during the vehicle production. Over time, an incorrectly fitted cover could cause the screw connections to come loose, leading to an increased resistance, also humidity may affect the connection and cause high resistance and drop in current. This can lead to the vehicle not starting and in extreme cases the connection could over heat leading to the possibility of a fire in the luggage area. Remdial Action: The clips on the battery will be checked the cover replaced and sealed. Your car should have been officially recalled for this rectification work. Not a dealer recall; an official VOSA administered recall. Hope that helps.
Death of a salesman
I do not think much of most (so-called) salesmen in most motor dealerships. Most do not know enough about the product (that they are supposed to sell). Worse, they believe they do and it seems they believe they know more than me (not often). Doubtless they know the cost of optional extras and the % bonus they receive for selling the same? A week ago I was to have attended a (so-called) VIP Presentation of used cars and the like at a local BMW dealer. I picked up a virus (at the same time as did my PC). I telephoned to tell the company I would not be attending and had a discussion with the salesman. As the conversation ensued, it seemed his purpose in life was to "score points off me". He corrected me about some facts relating to 1 Series (different size tyres/wheels fore and aft on some 125i models) when know I am correct. Irksome. (I am delighted to be corrected when wrong. I loathe being wrong. Anyone, please correct me when wrong. But  don't try to tell me the Focus is made by Vauxhall.) Now, I may be a pain in the arse, but usually I do not make mistakes (as do others) about facts. I try not to open my big yap unless I know what I am talking about. My worst experiences at the hands of the motor industry has been in BMW dealerships. They ain't salesmen. They are order takers. Different.
PD, Lymington
When my dad was looking for a car I was shocked by the attitude of a Ford salesman who seemed to think that "getting us to like him" was more important than knowing anything about the cars. He didn't succeed in getting us to like him, but if he'd known about his product he might have.
Click back to Honest John's Motoring Agony Column 20-8-2016 Part 1
Comments
Author

Honest John
Latest