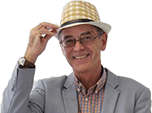 Honest John's Motoring Agony Column 06-08-2016 Part 1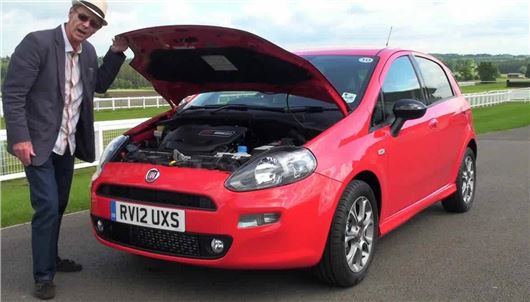 Published 06 August 2016
This week's automotive carnage concerns hamburgling, profiteering, insuring, humping, economising, braking and much more in two sections, both hopefully worth of your undivided attention.
As usual, emails to Honest John should be addressed to: letters@honestjohn.co.uk  Please try to keep them as short as possible.
Drive-thru penalty
On 8th July 2016 I travelled to Swindon from Colchester in Essex for a meeting at 09.00. I travelled early to avoid the inevitable holdups on the A12, M25 and M4 and figured I could stop off in a restaurant, have breakfast and do some work before the meeting. I came across McDonalds Bridge Mead in Swindon and entered at 06.25 and left at 08.29, a stay of 124 minutes. During that time I parked myself on a table, hooked my laptop up to the WiFi and did some work. During my stay had two breakfasts separated by about an hour, and which appear on my credit card statement, and two additional cups of coffee for which I paid cash. Today received a £100 parking charge from MET Parking Services for overstaying the 90-minute time limit.  I did not see the parking notices when I entered as I wasn't looking for them - I had no idea that McDonalds operated such parking.  While I can appreciate that McDonalds wants to discourage people from abusing their car park I was a genuine customer and I think it is outrageous if I have to pay this charge. Do I have any grounds for refusal to pay?
JW, via email
Big Mac and Large Fines. It's cheap fast food and they don't expect you to linger over it. Drivers have been complaining of this treatment for several years but the legality of it was affirmed by a Supreme Court judgement last November. Simple answer: pay up, and never darken the doors of a McDonalds ever again. If you take it to court, the judge may simply apply the November Supreme Court ruling that makes no allowance for a parker being a genuine customer of the establishment whose parking space he occupied. I would like to see a legal challenge against McDonalds calling their eateries 'restaurants'. Though the dictionary definition is merely "a place where people pay to sit and eat meals that are cooked on the premesis", most educated people would expect table service and would not expect to have to eat "restaurant" food with their fingers.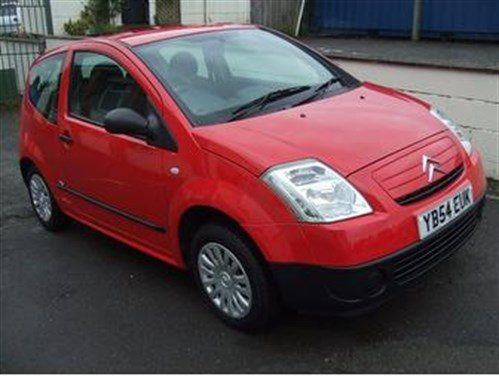 Seeing red
I sold my beloved Citroen C2 recently after owning him for just over 11 years. I was offered £360 as a trade in but sold it for £600 to WBAC who then deducted a £50 arrangement fee. Both of the salespeople I dealt with told me they had used vehicle values set by the industry and figures on Autotrader reflected this. They then walked around my little car pointing out every minor parking ding and scratch inflicted on him by other drivers, even claiming there were  tiny chips in the windscreen. I found similar vehicles on HJ and Autotrader for sale around £950, so settled for the WBAC offer. Now I have found him for sale on Autotrader for £1,995 at a dealers in Derbyshire. The description is very different from the way they described my car when buying it.  http://www2.autotrader.co.uk/classified/advert/201607125784520/usedcar/ Have I been treated unfairly? My husband says we have been lucky because the car was bought for £6500, 11 years ago and has been trouble free only needing servicing, tyres, battery and rear exhaust replacing but I cannot help feeling cheated. What do you
JR, via email
The intention of these dealers was to profit from you and either trade the car out or sell it to webuyanycar themselves. WBAC is part of BCA that auctions literally millions of cars every year and keeps its own up to date database of what they are fetching at BCA auctions. You will have been offered that figure by WBAC minus a percentage (probably 20%). A trader will have then bought it at a BCA auction, tidied it up (it looks like it has been repainted), possibly serviced it and offered it for sale. A normal dealer margin on a car bought in for £1,000 is £1,000 and that would barely cover a full repaint. 
Premium rates
I've just received my annual car renewal premium and it has shot up by 50%. The price comparison sites suggest that it is still the best buy. Why have premiums risen so rapidly this year when inflation is negligible? Do you know?
FT, via email
My trade insurance only went up by about 5%. So which price comparison sites? Many of these are actually broker sites only comparing a basket of insurers they have broker commission arrangements with. Always worth getting a completely independent quotation directly from LV and from NFU Mutual.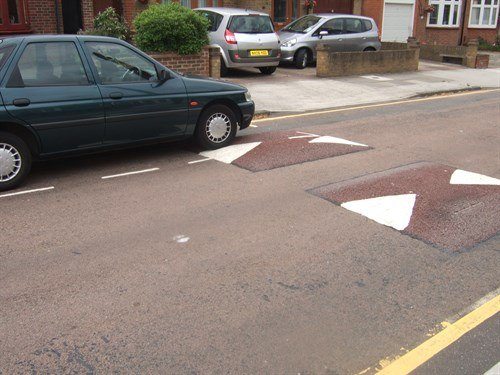 Getting the hump
I am currently giving a lot of grief to our local authority over the installation of inappropriate traffic calming measures and 20mph limits (with cushions and humps) on Trunk and other A roads in Fife. I have proved to them so far that traffic calming has created accident blackspots, and I'm now having a go at them about their latest traffic islands they are placing in the middle of the road that have too high curbs. My feeling (and that of other people in our village) is that if a vehicle hits such a island tyre damage is inevitable, and I wondered if you know of any testing that has been carried out on tyres hitting curbs full on? I'm worried as already in the two months they have been installed the fail-safe island warning device has been flattened at least twice, and even an impact at 20 mph would severely test the tyres structure. Dread to think what would happen to a low profile tyre. FYI almost all (I would say 98%) of the vehicles I've followed in 20 mph areas have not adhered to the limit, and have recorded police cars at 34 and 36 mph and school busses as high as 38 mph. Ideally I'm interested in any official test reports that might be available. I can't find any on the Internet so far, but will keep on trying. My point to the LA would be that they should not be installing high-kurbed island if there is a risk of severe tyre damage which may cause accidents later.
HW, via email 
That's interesting. 20 years ago I helped a surgeon in a fight against Merton Council over the installation of high kerbed traffic calming islands on Copse Hill because they were wrecking a number of cars. Residents even called a meeting in a church hall, attended by hundreds, in opposition to the high kerbs, but the council refused to remove them on some specious road safety grounds and the (true) fact that a hospital is situated on Copse Hill. I think your best road safety argument is what happens when it snows and the humps and high kerbs become invisible? A few sheriffs court actions against the authorities brought by anyone who suffers damage and some liability suits for any injuries might change their tune.
Hyped-brids?
Hybrid cars are often claimed to provide good mpg results, but how can this happen when many of them don't have a plug for mains charging? Without this capability the on-board petrol engine has to drive a generator, which then drives a electric motor, both of which are not 100% energy efficient. Some of the energy from the engine is therefore wasted, with only re-generative braking/battery charging giving any potential for savings. How is it then that people swear by their Hybrids and claim high mpg?
HW, via email
Not all hybrids are plug-in, of course, and the new Prius achieves 70g/km CO2 without a plug. Toyota found that while buyers were benefiting from grants and low tax for plug-in hybrids, very few ever bothered to plug them in. Partly as a result of this the grant was slashed from £5,000 to £2,500. I tested a Volvo XC90 T8 plug-in hybrid without plugging it in (impossible where I live) and I averaged 35.8mpg, which is pretty much the same as a non plug-in Lexus RX450h and a lot better than the 27mpg of the XC90 D5, but a far cry from the NEDC 134.5mpg. It's explained here: /road-tests/volvo/volvo-xc90-t8-2016-road-test//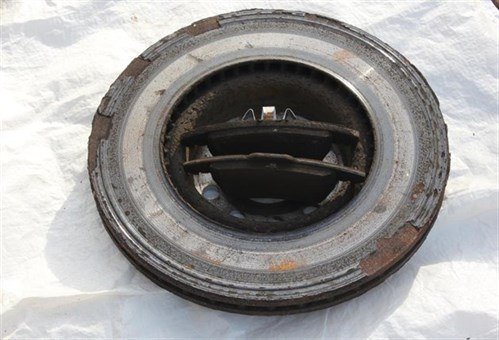 Roomster for improvement
Recently I had an accident with my 2013 Skoda Roomster 1.2TSI that resulted in a £3,000 repair bill. Having come down a rather steep hill in Wales I parked nearly at the bottom on a slight slope to go into a local hardware shop. 10 minutes later I was approached by a sales assistant who told me my car was creeping slowly towards her low wall. Too late, it crunched the front bumper assembly, wrecking a lower radiator. It was transported back to our local Skoda dealer in Winchester for repair. I was advised by the Skoda dealer that there was nothing wrong with the brakes, and that, to be sure, as well as engaging a gear, to "press down hard on the footbrake while engaging the hand-brake". Admittedly I had not put it in gear but when I got in the car after the accident I found the handbrake was hard on. My question is, are there any reports of this problem in VW Group vehicles? Has VW accepted some responsibility in the past. Several friends have anecdotal stories of run-away Skodas and VWs but the main dealer was not prepared to accept this.
GM, Winchester
Serious rusting problems have been reported on the rear brake discs of Skoda Yetis. Report and photo here: /carbycar/skoda/yeti-2009/?section=good/ That could easily lead to failure of the parking brake. I have no other reports of runaway Fabias or Roomsters.
Crunchy on the outside
We were travelling in our Honda CR-V automatic along a single carriage road when a Vauxhall Corsa coming in the opposite direction swerved onto our side resulting in an unavoidable collision, Luckily we had a dashcam operating which captured the entire incident. The police are satisfied we are in the clear but both vehicles are under Police "hold" for some reason relating to the other driver. Our insurers can't proceed as they want the car which was very badly damaged , inspected by their appointed garage to see whether it can be repaired or written of before making a decision. It's a CR-V EX Auto with DASP and Sensing and I was told the high value of the car was the reason for this. I have been advised the driver intends contesting the claim despite the evidence taken from the dashcam showing the episode. Even if the driver withdraws contesting the case the damage to the car suggests the chassis has been put out of alignment as none of the doors close flush with each other or the car body as they should do. Damage includes all airbags, total disintegration of the front bumper, wings, plastic trim and bonnet. Gaps between the doors are too unequal side to side suggesting that the structure has been put out of true. The insurers terms state they have the option to repair or make a payment based on the market value at the time. The car was brand new on 24th March and had done 3000 miles. Given the damage I am loath to have it repaired. Police and Recovery firm are of the opinion the vehicle should be a total loss, but I am concerned a repair may be foisted on me, leaving me with damaged goods. My Honda dealer stated the resale value would be reduced by up to a third if I came to sell it.  I currently have a spinal problem which dictates I need a CR-V type motor. If the insurer insists on a repair instead of a Market Value payment what can I do?
SJ, Norwich
I suggested that SJ contact timkelly@motorclaimguru.co.uk/ His basic rights are contained at the end of this FAQ in the case law from Clark v Ardington 2002 and Coles v Hetherington 2013: /faq/insurance-write-offs/ Basically, if the insurers decide to repair your car, you are not only entitled to the repair, but also the diminution in value for the repaired car. You are also entitled to be kept fully mobile in the interim period. Once the insurers know that you know your rights and once the police release the car, it will probably be written off and you will be compensated. SJ later wrote: "I've been verbally informed the vehicle is a total loss by the garage it was taken to. I have a replacement being sourced by my dealer. He's offering the same deal as I got under Car Wow so it's a win win for me. I also had ALA GAP cover that came good and the evidence from my NextBase dashcam was accepted. I collect my replacement new car next weekend."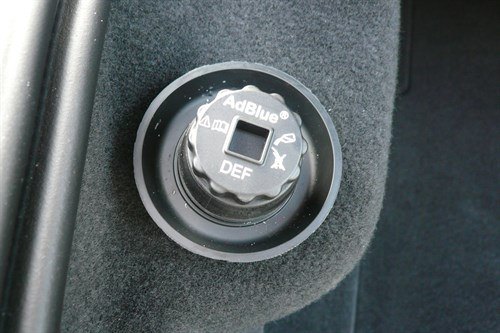 Blues in the night
I have a diesel Jaguar XF. When refuelling I put in just over a litre of unleaded before realising my mistake. I then put in 25 litres of diesel. I drove home without a problem (about 20 miles). Will I get away with it? Where do I find the AdBlue tank? I can find no mention of it in the handbook
PG, via email
You will get away with it. Just make sure that you keep the AdBlue level up and also keep the tank topped up with diesel for the next 1,000 miles while the petrol gradually disperses. Jaguar gives an AdBlue rate of consumption of 420 miles per litre. The AdBlue filler is the cap on the left hand side of the boot shut. You have to lift the boot lid to see it and, unlike other makes like Mercedes and Audi, it isn't blue. (The previous to current model XF did not take AdBlue.)
Braced for a belt
Could you please advise? Our son (young, married with family, not much cash) has a 2006 Skoda Octavia VRS petrol. He has picked up vibes that the cam chain will require an age related maintenance spend of about £300. He can't seem to find what if anything is required. Any clues will be gratefully received.
BC, Rugby
As far as I know the 2.0 TFSI WBA engine fitted to Octavia VRS models from October 2005 to October 2008 was belt cam, in which case the belt, tensioner and waterpump all need changing without exception and the cost should be £500 - £600. From October 2008 the engine became chain cam.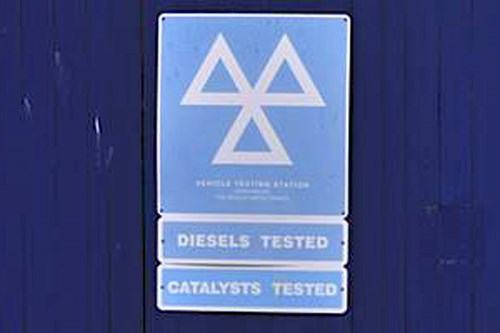 Rantacar
Allow me to have a rant. The number of cars/vans on the road that cannot have been anywhere near an MoT station are legion. Lack of brake lights, indicators, broken rear view mirrors, elderly diesel motors belching out camouflage clouds of black smoke; the list is endless. I can understand that faults can develop in year but honestly? Who is responsible? Who cares?
RN, Lincoln
If more DVSA Inspectors and more traffic police were employed then more enforcement could be carried out, but you, me and everyone else would have to pay more tax in order to employ them. Of course, the real issue is all the fat cats creaming off six figure salaries at the top, which doesn't leave any funding to employ the people on the ground to do the real jobs. Sack 10 chief constables and regional health chiefs and that would immediately release £3,500,000 to pay 100 DVSA inspectors, police traffic officers, junior doctors and nurses.
Roll reversal
I have just bought a used, automatic, petrol 2008 model left hand drive Toyota Yaris with 75,000 km on the clock. When I drive it, the car slides back on the slightest incline. I haven't experienced this on an automatic before. Is this a fault?  And if so, can it be rectified? Your advice would be much appreciated
LA, London SW2
It's not an automatic. It's an MMT automated manual. Basically a robotised system of actuators and motors changes the gears of a manual gearbox. No torque converter to hold the car on hills. You'll have to get used to left foot braking to hold the cart on slopes.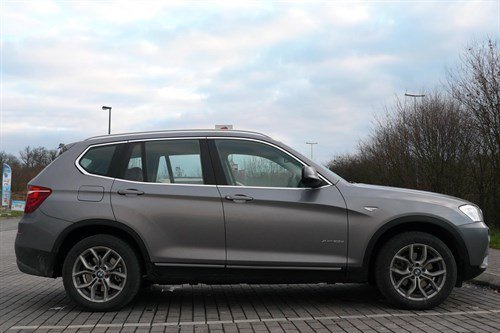 Pulling the other one
Following your advice concerning a towbar retrofitted to a BMW X3, I have been in contact with the dealer with your suggested wording to cover the configuration issue. However, I have also been in touch with BMW (UK) and today they advised me that when fitting a towbar in the factory, the cooling system is upgraded (as you told me) and so are the drive-shafts in order to allow for the published towing limits to be achieved. They go on to say that without these changes the towing limit would be lower. This advice surely means that the vehicle has been misrepresented as I need the full towing capacity. Where do I stand now? The vehicle has been registered in my name (for the dealer to get his 2nd quarter bonus). Can I reject this vehicle?
EM, via email 
Legally, I think yes, because the car is "not of satisfactory quality and was misrepresented as having a higher towing capacity than it in fact has." But you may have a legal fight on your hands. You may need legal representation. All I have on this here: /faq/consumer-rights/
Mobile Dick
On Monday whilst driving on the M5 from Wiltshire to our house in Scotland we came across a small white van in the inside lane weaving on and off of the hard shoulder and into the middle lane, Then he drove more normally and I suggested to my wife, who was driving at the time, that I suspected he was using his cellphone and she should overtake him and avoid getting involved in his accident.  As we passed him I clearly saw he had his phone in his left hand. He subsequently passed us at speed only later to return back to the "slow" lane weaving again as before. As we passed him again he was clearly looking down texting. What would you consider justified action in such circumstances: Phone 999 to give police his registration? Just staying out of his accident waiting to happen seems selfish.

CS, Fife
Stressed out van driver under huge pressure suffering confusion trying to find a delivery address, or having his route switched, or, more likely, suffering a failure of his communications equipment. Of course the van should have been equipped with hands-free and voice control, but that doesn't always work.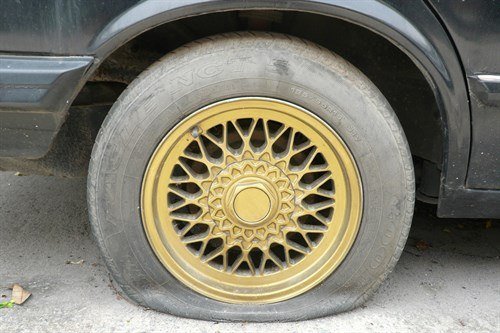 Accidental tourist
I was involved in an accident last August where HelpHire supplied me a hire car. On taking delivery, in my naivety, I didn't check for scuff marks on the tyres. When they came back to collect it they pointed out a few minor marks. Now I can't be sure if I did them. They've now sent me an invoice for £111. Should I pay or ask them to prove those marks weren't there on delivery?
YS, via email
Depends how good you are on facing people down. They might threaten court. If they have your card details they might simply deduct it, leaving you to fight to get it back. Or they might give up.
Post traumatic stress
I have today (13 July) received a letter dated 8 July from Plymouth City Council saying that I drove in a bus lane in Plymouth. They also say that a NIP was served on me on 7 June. I am liable to a fine of £60, which is increased to £90 for non-payment. I accept that I probably did drive in a bus lane: I was in the city (which I do not know at all) on the date specified, and it was dark at the time, so I may have missed seeing the relevant signs. However, I did not receive the NIP, and today's letter is the very first that I have heard of the matter. No doubt I have to pay the £60 fine (though I wonder if the signage was adequate); but am I also liable for the extra £30 for non-payment of a fine of which I had received no notice? I shall be grateful for your advice.

PNW, via email
As far as I know they only have to show that they posted the notice. They do not need to prove that it was delivered.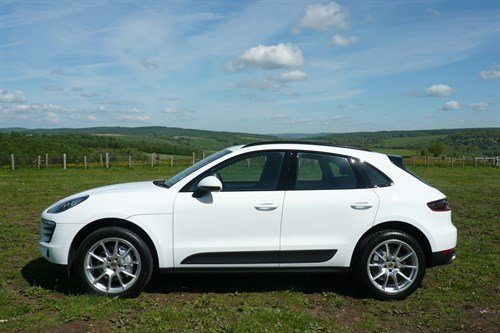 Rich man, Porsche man
We purchased a new Porsche Macan 3.0 SD in June 2014, in Grey, fully loaded loaded alloys, wood, full sunroof, Bose system, hardly driven, sitting in the garage with 2,300 miles on the clock. It has just been to Porsche for a health check and rated like new then put it back in the garage. It has become surplus as both my wife nor I drive it and we want to sell it for a fair price. Can you help us, please? Porsche offered us a price that in our opinion wasn't fair, so I am reaching out to owners and specialist to help us please. Would really appreciate some direction.
TR, via email
Though there is still a waiting list and new Macans can sell at a premium, quite a few owners seem to be cashing in their Macans. You could try British Car Auctions Top Car sale, but they may direct you to their offshoot http://www.webuyanycar.com/ You could try Marc at http://www.mpmlimited.co.uk/index.php/ It could be that even Tom Hartley who now normally specialises in supercars might be interested:  info@topmhartley.com; website: http://www.tomhartley.com/ He will certainly know the state of the market for Macans.
Sky's the limit
I was reading about the old Mazda 6 diesel suffering fuel getting into the sump. I have a new shape 2013 and it appears the same problem is occurring. I missed a service  (although 7 Mazda services to date at 94,000 miles). The engine oil was over the maximum and by the X on the dipstick. This has caused engine failure. Mazda has quoted me £9477.60 just for the parts. I believe more people should be aware of the significant potential cost of not servicing on time. And how fragile the Skyactive engine is. Mostly that Mazda has not learned from its mistakes with its previous 2.2 diesel engine. I would be happy to go into more detail because the car is now scrap value.
AC, via email
Many thanks. I'll include a warning. But, of course, if you don't change the oil frequently enough, you run the risk of blocking the sump strainer and, if the DPF has not been regenerating properly, the extra fuel delivered to the engine actively regenerate it will sink into the sump, the engine oil level will rise and the engine will eventually run uncontrollably on its sump oil.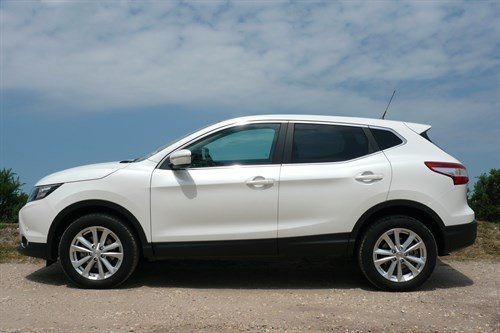 Out of the flying can…
After 36 years of company cars (currently Audi A6) I am coming up for retirement and face having to finance a replacement car. I am looking at a medium size SUV such as a Qashqai, Tiguan or RAV-4.
Should I also consider other makes? What is the best way to finance this £20k-£25k purchase? Is PCP the best way to go? I have the means for a cash purchase. Should I also be looking at some of the deals on nearly new at franchised dealers? My local Nissan dealer has a 2016 Qashqai 1.5 diesel automatic, 210 delivery miles, with lots of extras at £23,295. We have 2 small dogs and will be travelling to Europe at least 3 times a year, also trips to Scotland and Cornwall so comfort and space are required. The mileage will be around 15,000-20,000 a year so should I be looking at diesel or petrol?
RC, Market Drayton
If funding from retirement income then a PCP might make sense because there is no risk of losing the income from which the payments are made. You just have to do the sums. The PCP gives you a guaranteed future value that is the balloon payment at the end of the contract. So add up the deposit and all of the monthly payments you will have to make and compare the total with the cash price of the car minus the GFV balloon payment. As for the car itself, 15k-20k a year puts a diesel in the picture and I'd go for a Honda HR-V 1.6iDTEC like mine, then put it on Michelin Cross Climate tyres when the first set wear out. Expect 58mpg. My petrol choice would be a Suzuki Vitara S 1.4 Boosterjet, which is very efficient for a petrol and also four wheel drive (which the HR-V isn't). Tests of both at /road-tests/ Long term reports of my HR-V at: /our-cars/honda-hr-v/
Absence makes the fine grow bigger
I wonder if your vehicle owning readers are aware that under certain circumstances they could possibly be exposed to a risk of entrapment that is unintentionally facilitated by the DVLA unless they take actions to mitigate the risk. I believe that this entrapment could happen if the Registered Owner of a UK motor vehicle leaves the UK on business or holiday, etc. for 4 weeks or more, their postal address as registered with DVLA is not occupied, and no arrangements are made for the screening of their post whilst absent. For example, with regard to a speeding transgression recorded by a Speed Camera, the  authorities are legally allowed 14 days after the transgression is recorded to issue a 'Notice of Intended Prosecution' (NIP) to the postal address of the Registered keeper of the motor vehicle. If the registered keeper of the motor vehicle is not there he will have no way of knowing that a NIP has been sent for his urgent attention. The offence could then escalate into "Failing to provide driver information" which carries a fine of up to £1,000 and 6 penalty points (with the possibility of disqualification). I have suggested that the DVLA records email addresses for all registered keepers so that copies of NIPS can be sent to them wherever they are, but cannot arouse any interest from the DVLA.
KW, via email
The DVLA sells keeper information to a huge number of agencies, most prominently private parking enforcement outfits. However, sending NIPs or Parking Charge Notifications to the address of the registered keeper is the only practical way to do this. It is generally assumed that the registered owner of the vehicle will regularly be present at the address to which a vehicle is registered. In the case of a NIP, it would be a valid defence that you were out of the country on the date the NIP was served. But a private parking charge could escalate to a late payment penalty and even a county court judgement if the keeper was not present at the address for months on end. Yes, the entire system could be modified at colossal expense to include email addresses, but there is little interest by MPs or by Civil Servants to do this. They currently have rather more on their plates. So the only way to prevent escalation of penalties would be to have a redirect of all mail to your accountant or to your solicitor. Generally, in my experience, accountants are more responsive to this sort of thing.
Click to Honest John's Motoring Agony Column 6-8-2016 Part 2
Comments
Author

Honest John
Latest