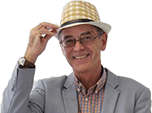 Honest John's Motoring Agony Column 14-05-2016 Part 1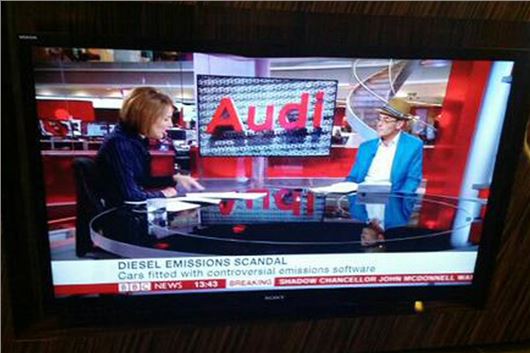 Published 13 May 2016
This week's motorious mumblings cover peddling excuses, softening up, nuts behind the wheel, blown blowers, getting a grip and many more you won't see anywhere else.
As usual, emails to Honest John should be addressed to: letters@honestjohn.co.uk  Please try to keep them as short as possible.
Foot in it
I have a 2007 Skoda Octavia automatic and I think I experienced Unexpected Acceleration at Warwick Services on 6th April. I was driving, and I drove into the car park slowly looking for a space. I found one between three spaces and very slowly drove into the middle one. We had nearly stopped when the car leapt forward at very high revs mounting a small kerbstone and onto a grassy embankment. I tried to stop and braking as hard as I could on the brake pedal that caused the car to swerve and skid. I hit a parked car with such a force that propelled it backwards causing great deal of damage both to my car and the unoccupied car. My engine stalled and the car came to halt. Neither my wife nor I were hurt but were heavily shocked. The owner of the other car was approaching it carrying coffee and witnessed the incident. I noticed afterwards that I had actually jammed the gear stick into N. I took photos and the Manager of Services came over and questioned my wife and I and other witnesses. A paramedic interviewed myself and my wife on site. I phone my insurance company and they arranged to come and examine my car, which they did two and a half hours later. The other driver was with the same insurer and was understanding about the incident. Both cars were undrivable and were brought to Birmingham by the Recovery Team. I am 75 years old and I have been driving since 1959. I have been driving automatic cars for the past 23 years and never experienced anything like what happened to me at Warwick Services. My insurance company has made no comment as yet, but I feel they will put it down to my age and human error as I feel the motor industry will not accept there is a major flaw in the electronics/mechanics of automatic transmissions of all automatic cars no matter what its make.
EC, via email
I suspect you use your right foot only and hit the accelerator instead of the brake. Left foot braking avoids this confusion. It also enables you to stop far more quickly in a low speed emergency. You have two feet and a two pedal car. Don't you think it illogical to use only one foot for two pedals, particularly after driving automatics for 23 years?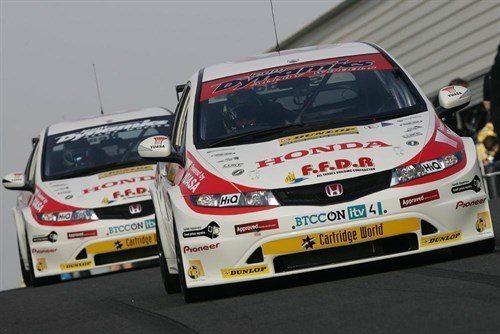 Suspendered animation
Many thanks for your reply about improving the ride of my 2009 Honda Civic TypeR. 17-inch wheels will fit around the brakes, so the car is now on a set with deeper profile tyres. Unfortunately, this hasn't made a great improvement. Are you aware of a suspension specialist who may be able to help? I live in Edinburgh. Or does this mean I'm just going to have spend money and exchange my glorious TypeR for something more comfortable? 
AR, via email
Reduce the pressures in the tyres to 30PSI all round. If you are now on 55 or 50 profile tyres, that should help a lot.
Nut case
I have a Volvo C70 with alloy wheels. On Monday I called at a tyre fitters for a brake check. The manager came to me when the vehicle was in the workshop and told me that one of the wheel nuts had sheared, so he couldn't check the brakes. He advised me to go and purchase replacements and the location of a local firm who would fit them. Before doing any of this I asked my mechanic to have a look. He advised me that an Air Gun had been used to attempt to remove the nut and that this should never be done with a car with alloy wheels. Apparently a normal wheel brace should be used. There will be a repair cost of £150-£200 including parts. There will be considerable labour costs involved in removing the damaged residues. Do I have any sort of claim against the tyre fitter for this, and if so can you be kind enough to advise me how to proceed?
PK, via email
All garages and tyre fitters would always use airguns to remove all types of wheel. They simply don't have time to use wheel braces, unless, of course, you specifically ask and specifically pay them for the extra time at their normal rate, which is normally £100 an hour +. Where airguns should never be used is on locking nuts. When these are damaged, replacements can be obtained from www.mcgard.com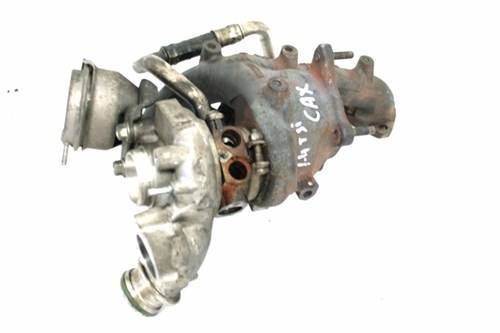 That's blown it
I own a 2013 Skoda Octavia Elegance 1.4 TSI and have done less than 11,000 miles, with any required servicing carried out by the local official Skoda dealer. The turbo has just failed and I am being told that Skoda UK does not have any replacement turbos in stock. Is there a known problem with the turbo fitted to this car? I have run cars with turbos before but have never had a failure. Do you consider the Skoda dealer should provide a replacement car while my Skoda is stuck in his garage awaiting parts? The 3-year warranty lasts until 19 June, 2016.
JB, Scarborough
Not heard of this before, and if the turbo water and oil cooling system is working properly it should not have happened. But yes, he has to keep you mobile while waiting for a part to repair a warranty fault.
Out of his depth
I was recently told by my local garage that 'winter' tyres revert to behaving as 'summer' tyres when there is less than 4mm of tread depth left, the legal minimum tread depth being 1.6mm. Is this correct?
GM, via email
Cold weather tyres are not effective in snow and ice below 3mm.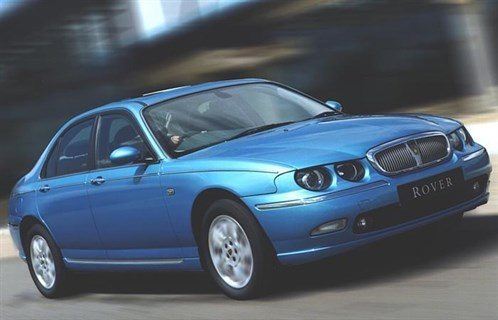 Roving report
We have a 2003 Rover 75 1.8 with 70,000 miles. The top hose burst and was replaced. Later the large hose to a T-junction of the top hose split at the retaining clip. I shortened the hose at its at split and reattached. The radiator now loses 100ml of fluid every 200 to 300miles when filled to the marker. The cooling fan kicks in often on cold days. It never used to. Fluid is lost at the radiator cap when the engine cools down.100ml is about the amount of volume loss at the shortened hose. I will replace it although the garage says it won't make a difference. Does pressure build in the radiator section of the engine anatomy, as I would have thought pressure in the system would be even at all times?
BF, via email 
Airlock. From cold, run engine to hot with the cap off and it should purge. But with a Rover K Series engine the villain could well be failed 'O' ring gaskets between the cylinder head and the water heated inlet manifold. The engine has a very small coolant capacity so any loss can rapidly lead to head and bore liner problems.
Pull the other one
I have a small 5-cwt baggage trailer, which is a few years old and which I should now like to sell. Although it has the normal lights fitted, it doesn't have a rear fog light or a reversing light. Is there a requirement for this unbraked trailer to have these fitted?

AM, via email
Doesn't need a reversing lamp but has to have a rear fog lamp. Looked it up in the police manual.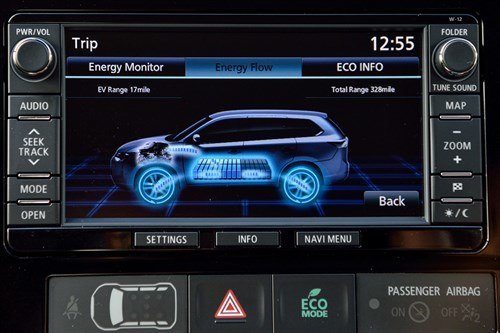 Outlandish economy
As a counterpoint to the disappointing 44mpg achieved by PD (16th April), I have been running a new Outlander PHEV for 16,500 miles during the last 18 months. I have put 114 gallons of Shell V Power petrol in it and it's currently half full. This equates to approximately 145 miles per gallon. I always use the Eco button and actively operate the Regen paddles. I'm delighted with the car so far, and when I'm charging it during the day with the help of my Solar Panels, the Chancellor is paying me 50p for every KWH I'm putting into it. Of course, most of my journeys are within electric range (that's why I bought it) but I do attend Classic Car events twice a year up to 200 miles away when I tow my Mk1 Dellow behind it. Best car I've ever owned.
RN, via email
I believe you. The car is excellent for your type of use. But falls on its face if regularly used for distance work. The average of 28 submissions to honestjohn.co.uk/realmpg is 48.2 mpg.
The boys from the hood
The hood on my convertible has developed spots of algae, which seem to be practically impossible to remove.  I have tried using Autoglym Hood Cleaner with very limited success.  Do you have any suggestions as to how to get rid of these unsightly marks?

PW, via email
Products by http://www.renovointernational.co.uk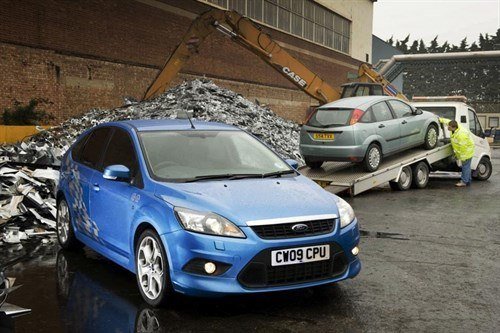 Style counsel
My 2008 Ford Focus Style 5-door 1.6L petrol automatic is due for its MoT in May. I've considered buying a similar spec newer car up to £15,000 max, including trade-in. Big problem: Neither Ford nor Vauxhall have true hydraulic automatics. Hyundai has a 5-speed automatic, but the ride, comfort and seats are terrible. Volvo is too expensive and 6-speed auto not available in cheaper models. Any suggestions? Must have hydraulic auto, good soft supportive seats and soft suspension. Maybe chain cam as well. I note you often recommend Michelin Cross Climate all-season tyres. As my Focus has only done 45,000 miles without cambelt replacement, and has had little trouble, should I fit a new set of tyres and soldier on until something major occurs?
RG, Normanton
The best is the Mazda 2 1.5 6-speed torque converter auto, £15,195 and you can probably get a discount to take it under £15k: /road-tests/mazda/mazda-2-2015-15-automatic-road-test// But Corsa 1.4s, Merivas, Astras and Mokkas autos are torque converter. If you keep your Focus, obviously you won't want to change the tyres straight away, so just drop the pressures to 30 all round.
Doctored vibes
Can you help me with a vibration problem on my car? If I have been travelling up say 1:10 incline at 70mph, I ease off the accelerator to stop at the traffic lights, I can get a vibration sensation on a smooth road in the steering between 50 to 40mph almost like the wheels being out of balance. It is quite difficult to reproduce every time.
GW, Guiseley
On entering this in /carbycar. I found a couple of other similar complaints: 6-2-2016: Report of automatic transmission of 5,000 mile Jaguar XE whining on the over run and slowing down to 30-35 mph. Car is 7 months old. 27-2-2016: Noise reported from transmission of July 2015 Jaguar XE 2.0 petrol auto. Dealer admitted problem, carried out tests and replaced the propshaft but the noise persists.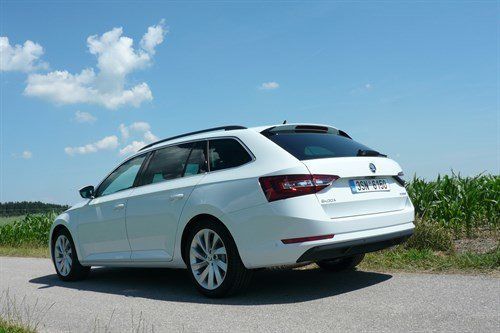 Legs before loadspace
I have been running a Skoda Superb 2.0TDI for nearly five years and am looking to buy a newer car. I have been delighted with the Superb, but have one minor niggle. Due to the very generous rear leg room the actual boot with seats up is a bit small for my liking. I realise that this car has huge luggage space but not quite where I want it. Can you suggest an alternative estate with more boot room and a little less for the rear passengers. A panoramic roof is essential.
DM, via email 
A Mondeo. Or the truly superb new Skoda Superb estate. See /road-tests.
Quiet, re-tyring person
I have a second-hand Mercedes CLS 350 CDI Grand Edition. Currently on the front I have Continental Contisport Contact 245/40R 18 and on the rear Dunlop SP Sport 01 275/35R18. I drive no more than 1,000 miles a month and would appreciate your advice on quieter replacements please.
AG, Horns Cross, Devon
These are very low profile so any replacements are likely to give a similarly hard ride. You could try Michelin Pilot Super Sports. I've just done 1,500 miles on a set similarly sized. Great in Europe. Not so good in the UK, largely because of our rubbish road surfaces.
Hit and runner
A careless driver ran into my car parked on the road and drove off. Fortunately, this was opposite a pub, the incident was recorded on CCTV, the other driver admitted liability and his insurance paid. Despite this, on renewal of my wife's insurance where I am a named driver, she has been told that, whilst not my fault, her policy will be loaded by £180 because the fact I have been involved in a no fault claim has been noted by my insurance company. Do I suddenly represent a higher risk and is this reasonable?
CA, via email
Underwriting stats apparently show that anyone involved in any sort of claim is more likely to be involved in another claim than someone who hasn't. But, unless your wife drives a Ferrari, £180 seems an excessive excess to me so if your insurer won't budge you need to talk to a different one, such as LV.
No weighting
Obese cars are not a problem even on the country roads of Aberdeenshire. What is a problem are vehicles that carry obese passengers or heavy loads in the back causing dipped headlights to project upwards. Are there any manufacturers that have or are considering compensating headlight adjusters in their vehicles? Or should we simply all be a little more considerate when loading up?
DF, Aberdeen
All vehicles have them, automatic or manual. Usually controlled by a small turn wheel on the lower right side of the dash. The problem is the fat people inside who don't turn the manual adjusters to compensate for their weight.
Bangers for your buck
I'm considering buying a 2nd hand Mercedes-Benz CLK 200 Kompressor Avantgarde 2.0 2-door. It has FSH and 130k miles for £1,200 from a dealer. The bodywork is in great condition and the engine looked really clean. I think this is a good price, but my wife, who reads your column every week and took your advice on buying a new Hyundai i10 (which she's very happy, with by the way) seems to think she might have read you'd advise against Mercedes of this age. Any advice would be appreciated
JB, via email
Your wife is right. If this is a late 1990s car, it comes from the Mercedes rust years. But £1,200 is banger money that you can afford to throw away or part the car out if it turns out to be a dud. Even though it's pocket money, the dealer is still liable if it proves to be unsafe, but don't expect to be able to sue him if the transmission fails after a couple of weeks or rust holes appear through the bodywork. He must have bought it for less than £500 because £1,200 wouldn't make any sense otherwise.
Commuting sentences
I currently run a 78,000 mile 2007 Focus 1.8 Zetec as a second family car and I am about to start a new job with a one-way commute of just over an hour. I would like to know if it would be more cost effective to keep my focus or to sell it and run a new or nearly new car that is cheaper to own and run. I know I can get a car with better mpg, lower or zero tax and possibly lower servicing and insurance costs but I a not sure if this would be enough to offset the cost of buying the car or getting it on a finance deal.
MF, via email
Your car is worth £2,000 - £2,500. So not really worth trying to buy a smaller, more economical car for what you can get for it. If it's a 1.8 petrol model then it has a reliable, chain cam Mazda engine. I'd change the oil and filter at least every 10,000 miles, switch to Shell V-Power or BP Ultimate petrol and motor on in the comfortable Focus.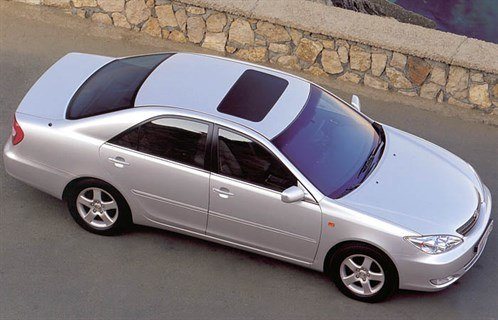 Pull the other one
Hello, I am the very satisfied owner of a 2002 Toyota Camry 2,995C V6 Automatic Saloon. The car has covered in excess of 160k miles trouble free, but I have a slight problem. It was purchased directly from the Toyota Plant in Derbyshire and in all the time that I have had it I have never seen a duplicate on the road. This means that neither have many garages and repair centres. My problem is to the right of the drivers seat are pull levers for two cables to open the boot and the fuel flap. Recently, the boot cable snapped, so the release from the drivers seat no longer operates. I can open the boot with a key or electronically. I am told that to replace the cable would mean removal of the seats (front and perhaps back) so does not seem worth fixing. However, should the fuel flap cable snap when out of fuel at the pump there appears to be no access to the tank. The local Toyota service centre could not answer my query. Is there another way to release the cap manually?
CC, Derbyshire
There will be an emergency fuel flap opening system hidden behind the carpeting inside the load area.
 Click to Honest John's Motoring Agony Column 14-5-2016 Part 2
Comments
Author

Honest John
Latest