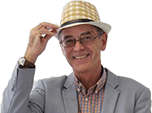 Honest John's Motoring Agony Column 12-03-2016 Part 1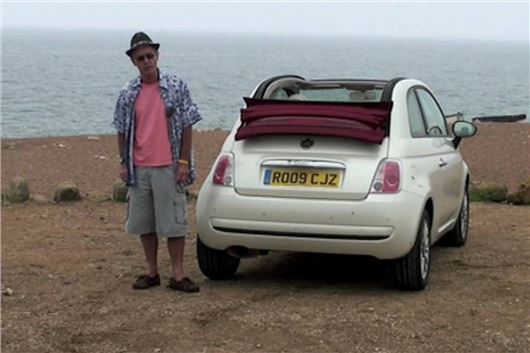 Published 11 March 2016
Honest John's Motoring Agony Column 12-3-2016 Part 1
This week's cartastrophes include lighting up time, unhappy returns, splashing out, wet & dry clutches, shock absorption, mutton sold as lamb and many more refugees from the printed page. 
As usual, emails to Honest John should be addressed to: letters@honestjohn.co.uk  Please try to keep them as short as possible.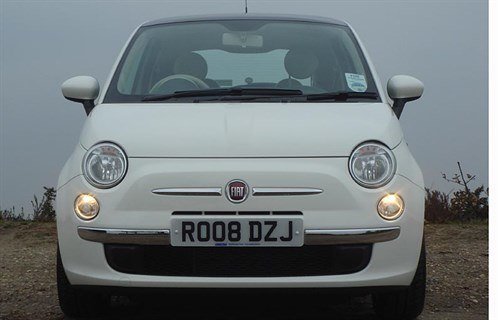 Full frontal
There is a potential pitfall with daytime running lights that I have noticed before on other cars and have now experienced on my newly delivered Panda 4x4. There is a real danger you can assume all your lights are on when they are not. This is particularly the case if dusk falls when you are driving and you mistake the glow of your running lights for your headlights, particularly in areas with street lighting. Luckily I was warned by another driver that my rear lights were not on. If we are going to have daytime running lights as standard on new cars, wouldn't it be safer all round if the rear lights were also permanently on?
NS, via email
That is exactly what I have been telling readers over and over again
for the past 3 years. It is particularly true if you start your car at night facing a wall and see the reflection of the DRLs on it. One tip is to always look for the 'lights on' symbol on the dash. Another reader made contact with the DfT and there are draft proposals that either DRLs are automatically switched to headlights and rear lights at dusk (as they are with auto headlights anyway) or that rear lights come on permanently with the DRLs.
Feeling of inertia
Could I please pick your brains about an issue relating to my Honda Jazz? I bought it at the end of November 2012, and it had its three-year service in the middle of November 2015. During 2015, the seat belt was slow to retract after use, and I pointed this out to the garage at the time of the service. They reported back that it would need to be replaced, and that Honda UK had agreed to do it under warranty. The part apparently had to be ordered from Japan, so they could not do it immediately. It did not fail the MOT because of this. More than two months later, the part has still not arrived. I have called a few times (they never call me), and I am told that this type of seatbelt is no longer made, and that one has to be made specially in Japan. They also tell me that Honda Japan has never really recovered from the Tsunami and floods a few years ago. Is this true, or am I being fobbed off by my local garage?
MB, South Croydon
Your Honda Jazz was built near Swindon, Wilts, not in Japan. Even though production has now ended, this very common inertia reel seatbelt should be readily available.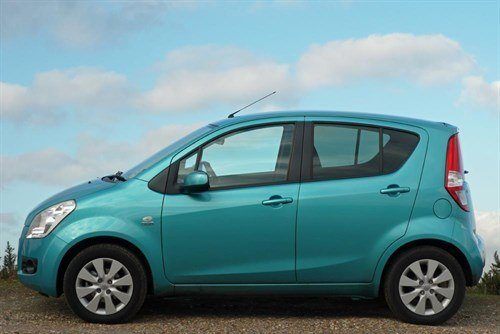 Pedal power
I would value your comments on two 'minis for the aged' between 2 to 4 years old. Vauxhall Agila v/s Skoda Citigo and manual v/s auto. Would it be easy to adapt to an auto having driven manual for 60 years?
VF, Newcastle-upon-Tyne  
Suzuki Splash or Vauxhall Agila are best (same car, different badges). You can get them with a decent 4-speed torque converter automatic. The Skoda Citigo manual is okay, but the auto is a terrible automated manual. However, unless you can readily adapt to left foot braking, I do not recommend a switch to an automatic. Very easy to lose control.
Wind scream
I am writing for advice regarding the recurrent faults I have experienced on my 2012 Toyota Aygo. I have had the rear lights replaced on 6 occasions since purchase due to water causing condensation within the units. I have then had 2 faults where water was coming into the car via the speaker seals. The most serious incident was when the rear hatch/boot blew off the car when opening it in the wind. The entire screen, hinges and strut blew off the car shattering and blowing away in the wind. Each time I have had a fault I have spoken to Toyota UK which has never taken responsibility for any of these faults yet each time fixed them as a 'goodwill gesture'. I wonder if you would be able to provide me with some advice as to whether I can claim some form of compensation for the time this car has spent in the garage since purchase.
LB, via email
The glue can give way on the glass hatchbacks of C1s, 107s and Aygos. But car manufacturers cannot make openings completely resistant to strong gusts of wind. This is not something that entitles you to compensation. Nor are your leaking rear lights because on every occasion they failed they were replaced. I can tell you your rights, but I don't think you have a case: /faq/consumer-rights/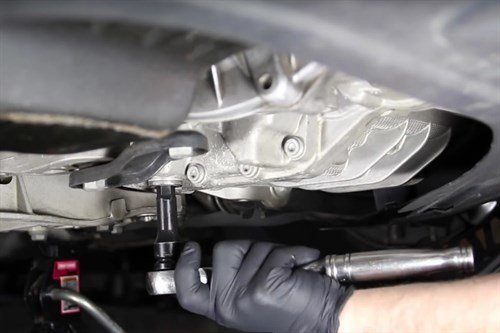 Sixes and sevens
I read that the latest 7-speed DSG is a much improved 'wet' box compared with the original 7-speed dry box. Do you know if/when this will/was introduced on the Skoda Yeti 1.2TSI? I currently have a 1.2 TSi with dry DSG and whilst my system has been trouble-free over 42,000 miles and 4 years I an thinking of changing to the latest model which, I believe, has a different 1.2 engine and now, hopefully, an improved DSG box

WT, via email
The original DSG/s-tronic was and remains a 6-speed wet clutch maintenance box requiring a change of fluid every 3 years. It is fitted to engines over 1.8 litres and to the AWD Audi Q3 1.4TSI. The later DSG/s-tronic for lower torque engines was and is a 7-speed dry clutch 'sealed for life' box and this is what caused the trouble because the synthetic oil in it could become conductive at high temperatures, the oil pumps could fail and the clutch packs could fail. It is fitted to 1.2 and 1.4 petrol and 1.4 and 1.6 diesel engines. There is also a later 7-speed transverse wet clutch DSG/s-tronic for high torque engines of 2.0 litres or more such as the Audi RS3. And a huge, logitudinal 7-speed s-tronic fitted to Audi A4s, A5s, Q5s, A6s, Q7s and A8s. The latest Yetis should have the belt cam rather than chain cam 1.2TSI but I can't tell you if the faults with the DSG have been fixed.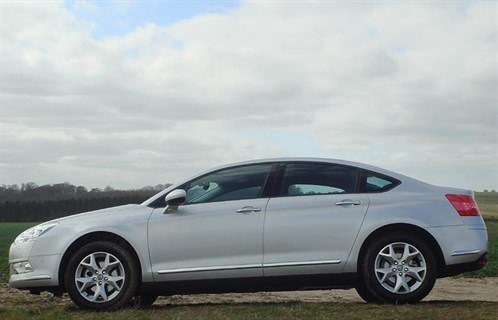 Bones of contention
Shocks from bumps in the road, transmitted through the car seat, result in serious pain in my spine, which is fragile due to illness.  Driving my own car is less painful than public transport and living in the country essential really. I need the smoothest possible ride for the driver, automatic transmission, prefer new or nearly new and will be grateful for suggestions from your experience and knowledge. It would be great if you can include suggestions from under £25,000 and again from under £35,000.
AB, Saffron Walden
Probably the most isolating car of recent years was a late model Citroen C5 with 'Hydractiv 3 Plus' suspension and wheels no bigger than 16" with 55 or 60 profile tyres. They're all now well under £25k. The basic rule is to avoid any car at all with wheels bigger than 16" and tyres of profiles lower than 55, or any SUV with 17" - 20" wheels and tyres of profiles lower than 55. Air suspension, a £900 option on the current model Mercedes C-Class, improves ride quality enormously. You can get one under £35k. Soft compound tyres such as Michelin Cross Climate also help a lot.
Older than she looks
I am the unfortunate owner of a car that according to the official documents from DVLA is 2007 registered, but is in fact an import from 2006, previously owned in the UAE, built in 2005, and none of this information has been attached to the vehicle by the DVLA on any of its paperwork. I bought this car from a dealer in good faith and he checked the vehicle using the data provided by the DVLA, doing an HPI check. We have repairs needed to the car which we planned to undertake before selling it but the errors made by DVLA have destroyed the value of the car meaning we stand to be substantially out of pocket. We paid £10,000 for this car based on the information given by DVLA and we now face the prospect of being unable to sell this vehicle when the market value currently stands at over £8,000. It appears there has been a total failure of DVLA to perform basic checks on this vehicle before issuing paperwork, and as a result we are facing major financial problems. Does DVLA have ANY legal requirement to make sure the V5C is correct or is that purely down to what people tell them?
CLP, via email
DVLA only goes by the info on the V62 supplied by the importer, who should declare "not new at date of first UK registration". Any tax penalties/exemptions for CO2 are based on date of first UK registration. DVLA does not check VINs against manufacturer information.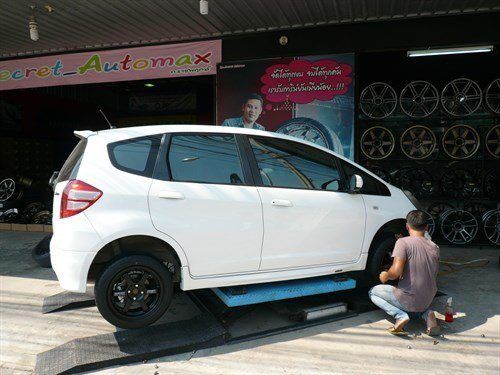 Suffering from the bumps
We are in the process of part-exchanging our 2005 Mk 1 Jazz (on 15" wheels) for an early 2015 Jazz Mk 2 1.4 ES Plus. Following a test drive we noted the ride was a bit bumpy. It was fitted with 16" wheels with Dunlop tyres as standard. If we could persuade the Honda dealer to fit 15" wheels (standard on 1.2 models) would it significantly improve the ride? Secondly, if fitted with 15" tyres, would this make insuring the car difficult because it is a change to the standard spec. 
TS, via email
Not by much. They all ride badly. We recently switched from the aftermarket 17s with 45 profile tyres our Jazz came on to 15s with 65 profile tyre and the ride is still bad even at reduced tyre pressures. The ride quality is much better in the Jazz based HR-V, especially on soft compound Michelin Cross Climate tyres.
Reject shock
I bought a car from Evans Halshaw on finance and picked it up just over 2 weeks ago. The sales guy told me that the car had a full service history and I paid for a 2-year warranty. Paperwork arrived for the warranty and it appears to cover next to nothing. They have offered to refund me the cost of warranty (plus financing it) but there appears to be no service history with the car and I can't get an independent warranty without one. The car also had 2 faults within 4 days of collection, which they say are resolved. I emailed the dealer last week to say due to their misrepresentation of the car, I was cancelling the contract therefore please confirm arrangements to return the car. I have heard nothing since. Can I simply return the car to them with both keys, as I'm still within 28 days of collecting it? I have no paperwork or emails confirming that the car came with a service history. I do have an email from them saying they are in the process of tracking down the service history. I've written to the dealer but he is dragging his feet on this. Should I write to him with a 7-day letter saying that the car has been rejected and if I don't hear back from them accordingly, I will return the car to the dealer forecourt and cancel the direct debit with the finance company? I suspect this might go on for months otherwise - and then they will charge me for using the car in the interim?
HG, via email
The Consumer Rights Act effective October 2015 in theory gives you the right to reject the car within 28 days for these reasons. Follow the Consumer Rights FAQ: (/faq/consumer-rights/). Write to both the dealer and to the finance house by Post Office Special Delivery stating that if you do not hear back from them you will deliver the rejected car back to his premises together with all keys. Do not cancel any repayments until your rejection has been accepted.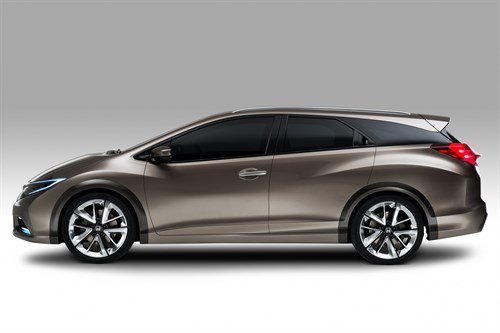 Tyre pressure warming system
I took delivery a week ago of a Honda Civic Tourer SE Plus + Nav and am quite pleased. Two puzzles, though: From the start, the Deflation Warning System kept appearing (usually about 10 minutes into a journey) even though tyre pressures are OK and even after using the recalibration facility. And the engine oil is Total Quartz 5W-30 synthetic. So I was a bit alarmed when I saw your comment on your web site: "If you use synthetic too early you can prevent an engine bedding in properly."
MB, via email
Could be that the tyre pressures are too high when cold. Driving the car heats up the tyres and the effect can be to increase the pressures by 3PSI, sometimes unevenly. So try slightly lower cold pressures. Not much you can do about the synthetic oil fill. My comment concerned VAG engines. It isn't a reported problem in Honda engines. 
Click to Honest John's Motoring Agony Column 23-3-2016 Part 2
Comments
Author

Honest John
Latest