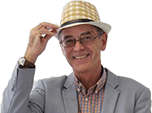 Honest John's Motoring Agony Column 7-11-2015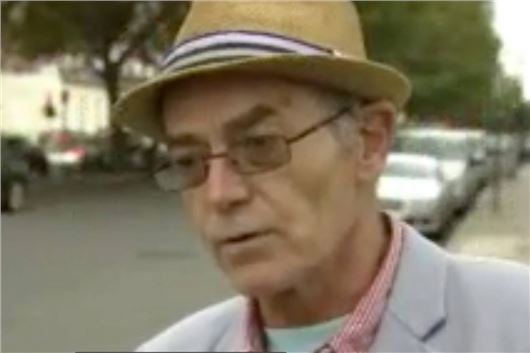 Published 07 November 2015
This week's cartastrophes involve Vauxhall Zafira fires, selling out, adding blue, wails from Wales, steaming up, a four horse man apocalypse and many more overbookings from Telegraph Cars.
As usual, emails to Honest John should be addressed to: letters@honestjohn.co.uk  Please try to keep them as short as possible.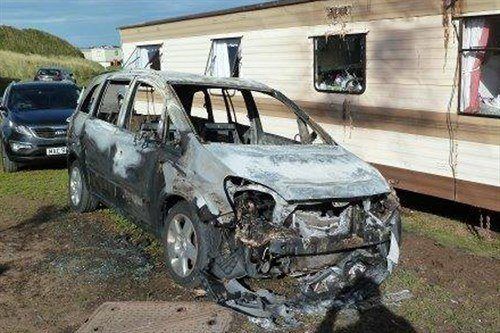 Bonfire fright
A lot of worried owners have been asking about the recall by Vauxhall to investigate Zafiras catching fire and I was called onto Radio 4 last night to explain. Very basically, the issue involves firstly a lack of maintenance, secondly a fault that occurs through this lack of maintenance, and thirdly a dangerous bodge to fix that fault. The heater motor in a Zafira lies on its side over the passenger footwell and glove box. Fresh air comes in via the grille at the base of the windscreen and the vent well beneath. Rainwater also passes through that vent well, so if the drains either side of the vent well get blocked, the rains drips through the cabin pollen filter onto the heater motor. Additionally, a clogged pollen filter puts extra load on the heater motor and can lead it to overheat.
The first syptom as far as the driver is concerned is that the heater stops working on its lower switch settings or stops working altogether. The cheap fix for this is to replace the bimetal fuse of the resistor that take current to the motor either with a higher rated fuse or by soldering it solid. (An owner may not know this is how his Zafira heater was fixed.) The fuse was there to protect the wiring and, without it, the wiring to the overloaded or wet fan motor overheats and starts to burn, in the same way that domestic wiring in a house could start to burn if the fuse that protects it was bridged. Happily, Vauxhall has put its hand up and will chack all 220,000 Zafiras. But, in the meantime, owners should check there is no rainwater collecting in their bulkhead vent wells and check their cabin pollen filters, replacing them if necessary. If your Zafira heater fan does not work or will only work on the maximum setting, DO NOT SWITCH IT ON and get the system checked urgently.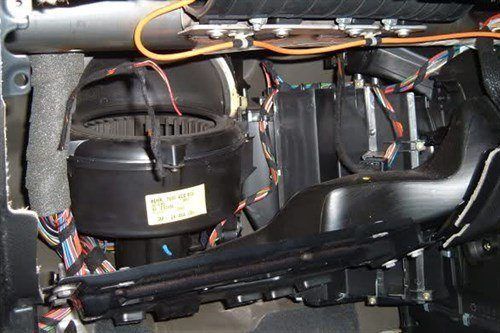 Hassle-off
I recall you recommending to readers where to sell a used car to avoid unwanted hassle and the wrong kind of interest. I have a November 2010 Honda Civic 2.2 diesel ES model with panoramic glass roof and cruise control, etc. I'm the second owner and the car has full Honda main dealer service history with only 25,000 miles covered in its 5 years. Condition is excellent inside and out and I only run it on branded fuel. I tried 'we buy any car' who offered what I think is trade at £6,300 and local dealers offer similar money. As a private sale I think that it is worth £7,000 to £7,300 but cannot be sure. How or where would you recommend that I look for a fair price and a hassle-free sale please?

MN, via email
British Car Auctions used to run a private auction service called Sure Sell, but BCA now owns webuyanycar.com, which it uses to source a huge variety of cars for its own auctions, so Sure Sell has been canned and webuyanycar.com and others like it are the only no hassle options. Your alternative is to put it on Autotrader, Gumtree or eBay and wait and hope, but you may end up getting no more and please remember, you cannot allow anyone to test-drive the car without specific insurance. (The penalty is 6 points and a big fine.)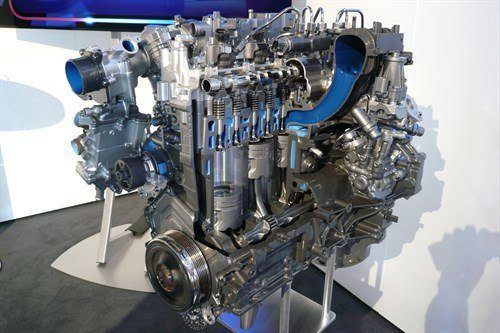 Ingenious
I've been reading some of the Jaguar promotional stuff about the wonders of these new Ingenium engines. What I can't see is any mention of the DPFs and any measures Jaguar have taken to prevent the problems of these choking up. Do you know if these problems have been addressed, please?
DB, via email
They use the AdBlue SCR system. Filler in the boot edge. Hopefully won't get messy and splash onto your luggage. Part of the reason for its low CO2 is that it doesn't develop peak torque until 2,000rpm.
Keep Carms and carry on
An elderly relative was issued with a 'Penalty Charge Notice' yesterday evening in our small town of Kidwelly, Carmarthenshire, timed at 19.44, observed from 19.37, parked part on pavement and part double yellow lines. Having been asked by the relative to try and sort the problem out for him, I looked for notices showing parking restrictions, the first one being "At any Time", at the start of entering the yellow line area. I believe we have five roads entering the town, which will no doubt, show a similar sign at the star of each roadway, meaning five notices in total. One I discovered, part hidden by a hedge. The local authority, Carmarthenshire County Council, have relatively recently increased the enforcement officers working times to 8pm, which one might think was for major town enforcement, but evidently not. As this situation is 24/7, should I, and others expect that enforcement should also mean the upstanding members of the community parking on pavement/double yellow lines outside the church, every week, on a Sunday morning, receive the same 'consideration'? Nobody has yet. One enforcement officer, stationed in Kidwelly, could easily cover all his salary, including overtime, if the Council's objective is to keep the streets clear. That would happen within one month. They appear to be running a system of total contradiction, certainly not for the benefit of the community, including the small businesses.  Is it unreasonable to only have the time restriction notices, rather small, at five points, which would not be seen by any driver, making their first short stop in the centre of the town? The restrictions/enforcement are purely for Council fundraising, with no consideration for local, or tourist, visitors, which they will of course deny. After speaking to a local Councillor, I expect to advertise this through the local press, for the unwary motorist. I would appreciate your views on this.
VS, Kidwelly, Carms
They might now be under contract to one of the parking enforcement agencies that work on the basis of ticketing as many cars as they legally can in order to maximise their income, of which the council may only get a small share. You need to look into this. If I'm correct, find out who made the deal with the parking enforcement agency and have that person investigated for any benefit he or she might personally have gained from doing the deal. Just remember, he or she is innocent until actually proven guilty in a court of law. On 4th November the Law Lords in the Supreme Court ruled that parking enforcement operators are legally entitled to impose charges for overstays or breaches of the rules of public or private carparks they control.
Play musty for me
Hope you can help me or send me in the right direction. I acquired a 2003 Jaguar X-Type a few months ago. When the a/c is used a very strong musty smell comes out of the vents. It seems to dissipate after a bit but is not pleasant at all.  It happens every time. My friend changed one air filter situated under the windshield. That helped but did not get rid of it. I was sure I had read information stating that there were two air filters to change. However now I cannot seem to find that information again and no-one seems to know what I am talking about. Would you have an answer for me? Are there two air filters and if so where? If not do you have any other suggestions to get rid of this awful unhealthy smell?
 
GR, via email
Your friend will have changed the pollen filter that admits outside air to the ventilation trunking. The other air filter is the engine air filter that has nothing to do with the air coming into the car. But the problem will be bacteria growing in the condensation in the trunking. You might kill some of it off by opening all the windows and then running the heater at maximum temperature as you drive around for half an hour, switching between the different vent options inside the car. To do this you must have the circulation switch set to admit fresh air to the car, not to 'recirculate'. If that fails, you can buy a sort of bomb to let off in the car with the engine running, the windows closed and the fan on full while you stand around and watch from outside. Once you have got rid of the smell, try to remember to always run the system at maximum heat for a minute at the end of a journey to dry out any condensation in the trunking.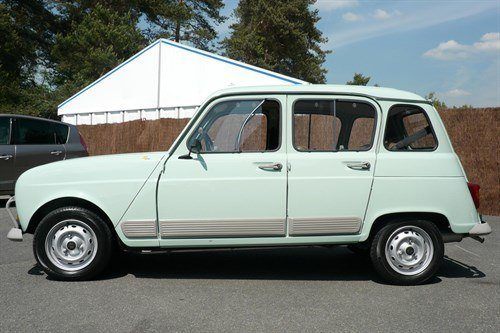 Forty 4
My elderly parents have finally decided to sell their much loved Renault 4TL. A fellow member of the Renault Owners Club and collector of Renault 4s has again expressed interest suggesting after satisfactory inspection a "fair price". He is coming from Kent next week with £3k cash plus chequebook. In July 2008 he thought £3,000 was about right. Purchased new August 1975 for £1,500 the car is a petrol manual 5-door with right-hand drive. MoT from 03/08/15. 11 years NCB. No rust or modifications, with a genuine mileage of 98,550 miles. The servicing garage last stated "Clutch soon needs attention." Last replaced 1993 at 55,740 miles. Can you please suggest a 'fair price' and any relevant guidance or cautions.
PR, Yeovil
I found this one at an asking price of £3,950: http://www.classiccarsforsale.co.uk/search/type-motors/subtype-classic+cars/make-renault/model-4/ I suggest you key 'Renault 4 Auction prices' into Google and see what else it comes up with. Auction prices are the best guide because they are prices people actually paid rather than advertised asking prices.
Admirable Nelsons
Do you have advice for the most sensible/secure ways of accepting payment for a car sold privately in the price range of £9,000-£10,000? Is a bank draft the most convenient of foolproof? One hears stories of electronic transfers being reversed and counterfeit notes.
CH, via email
By far the safest way is to takeake the money in cash, inside any bank, then immediately transfer the cash to your account. Because the amount was deposited as cash it cannot be revoked.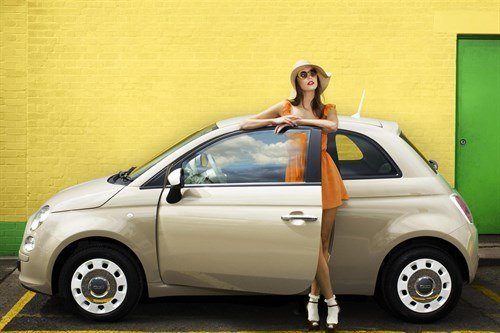 Barcelona box
I need to buy a manual car for my daughter to learn to drive on in London. Ideally it should have a 5 Star NCAP rating, 4 seats, be cheap to buy/run and preferably have a bit of style. Used, manual up to say £5k. I'm considering a Yaris or Jazz but wondered if there are any other suggestions. I presume MINIs and FIAT 500s are expensive? Many thanks for your assistance.
JC, London EC3M
A FIAT 500 is Euro NCAP 5-Star and there are plenty around for £5k. That might not get you a 2010 with improved suspension, though. Best to go for the Lounge rather than Pop spec. They are quite reliable. I've had one since April 2008 and nothing has ever gone wrong with it, though when the timing belt and waterpump were routinely changed, the waterpump had developed a slight leak. Otherwise: Citroen C1, Peugeot 108, Toyota Aygo, FIAT Panda, Suzuki Alto. Polos don't match up to the myth. A Fiesta 1.25 is quite substantial and the 2008-2013 model was reliable. Jazz best of the lot, but £5k doesn't get much of a Jazz.
Fluid situation
After a recent motorway journey my September 2007 Lexus LS460 went into 'limp' mode. I managed to get the vehicle home and the following day the vehicle was transported to the Lexus dealer in Cambridge. A couple of days later they called back with a diagnosis for the 'limpness'. Apparently, both water and coolant had ingressed into the gearbox oil. It has necessitated the need for a new gearbox, radiator, hosing and flushing out of the system and the cost of repairs - some £7,000. This has been reduced to some £4,000 after several representations to Lexus. The vehicle has completed some 91,000 miles, had received a recent service, and is in excellent condition both externally and internally for its year. As you are probably aware, the vehicle has a sophisticated pre-ignition checking system and no problems were detected before the start of my journey. Likewise, no warning lights ever showed up during the journey (or previously) to indicate that the water & coolant levels were low which would presumably result in overheating. I am wondering whether you have received any previous such experiences from Lexus owners. I have owned several Lexus and have never experienced any major problems with previous models. The marque has an excellent record for both build quality and reliability but this has been severely dented by my recent experience as my vehicle cannot be described as old or high mileage. I would welcome any comments you may have in respect of the above.
GC, via email
In that case the car has a transmission heat exchanger in the radiator and the welds or the brazing failed. A lot of automatics have this type of transmission heat exchanger. Never heard of it failing on a Lexus before.
Incomprehensible
I am a UK citizen and resident and would like to take my UK registered car to France for an extended stay of up to 1 year.  Companies I've spoken to so far will only insure me comprehensively for 3 months to drive in the EU. I suspect that French law may require me to register my car in France after 3 months and that the insurance time limits are linked in with the law in France. Is this the case or do you think that I should be able to find insurance for a UK registered car for up to 1 year driving in France?
JS, London SW1
You cannot legally keep a car registered in one EU member state for more than 6 months in another EU state without registering it to a residential address in that state. This allows pan European road trips, but puts a block on staying in any single European country for more than 6 months. Some insurers, including SAGA, offer extended comprehensive insurance in Europe. https://www.clements.com/ offers international insurance for expats. You are automatically insured 3rd party anyway because you have to be.
Salt of the earth
I have a 2003 Mercedes V220, which I've had since new. It's a bit battered after 79,000 miles and a family of 6 but it still has a role in my life.  Unfortunately over the past couple of years it's developed a persistent electrical fault and my MB main dealer seems unable to explain or fix it.  The battery regularly discharges, especially if not used very frequently – and I have replaced it to no improvement. When upgrading the in car stereo the installer informed me that there was no power on the usual circuits. Currently the aerial and proximity sensors are not working and I've trouble with the central locking.  How do I get to the bottom of this and where should I take it to get it fixed at a reasonable price?
LR, via email
Call in a local 'car electrical specialist' (http://www.yell.com) Possibly caused by salt corrosion of an alt of an earth.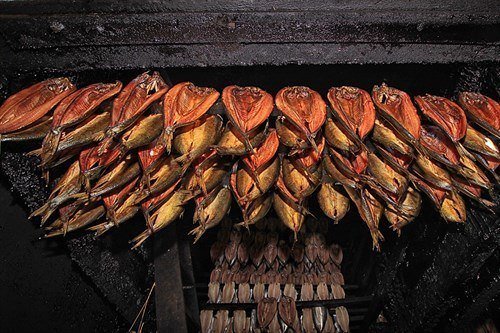 Kippered
I have just returned from Whitby, where I discovered to my cost it has a parking disc zone. I looked at the sign and it appeared to allow 1 hour parking. When I returned I found I had been booked for parking in a disc zone, where you need to display a disc showing arrival time. There is no mention on the sign that a disc must be displayed. The disc is available free of charge from local shops. Apparently, a lot of people both local and tourists are being caught out and it is deterring shoppers and causing a drop in takings. The address was stated as St Hildas Terrace, ie plural for Hilda, whereas the correct address is St Hilda's Terrace. Any advice? I thought you might like to warn other readers.
JH, via email
To try to get off on the basis of a punctuation mark is ridiculous. But you are correct that visitors need to be pre-warned that they need a parking disc. These are now increasingly common in small towns, but by no means universal.
On the skids
My Freelander 2 has just passed its first MoT with an amber warning on the front tyres. It's on the originals and I calculate that they will be right on the limit by year-end. The rears will probably go another six months. I'm considering my options. With winter approaching I'm tempted to replace the full set but would I be throwing away money to no real advantage? Also, I've read about new 'hybrid' tyres that give some of the benefits of cold weather tyres without having to swap them out in the spring. Are they a sensible option, if they are available for a Feelander anyway? As always, your advice will be greatly appreciated.
KW, Harlow
Don't take your tyres down to the UK legal limit of 1.6mm. Think EU snow limit of 3mm. If you plan on keeping the car, replace all of the tyres with Michelin Cross Climate, Nokian Weatherproof, Goodyear Vector 4 Seasons or Vredestein Quatrac 'all season' tyres. It is important on a part-time 4WD that all the tyres have the same rolling circumference so, when the new tyres are 5,000 miles old, swap back to front, and swap back after another 5,000 miles.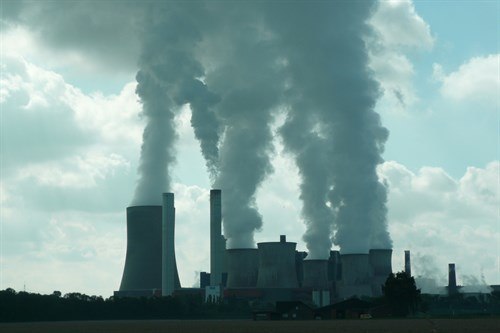 Emissive missive
Regarding the VAG emissions scandal, the press loves a good story. I am frankly amazed at how naïve people are. Manufacturers have built 'defence' programmes into software for years. My background is the Heavy Truck Industry and almost every manufacturer of trucks or HD engines has been found out in the USA. Fines have been paid or are due on offences since 1995. VAG will be one of many. The only winners are lawyers and Governments who levy excessive penalties. Perhaps emissions standards are too ambitious: great for politicians and greens to talk about but not realistic. Two years ago I emailed both yourself, the Green Party and ultimately the EU with details of an even bigger scandal: that of the reprogramming of trucks and cars in the aftermarket to completely defeat emissions programmes. I gave examples of companies openly advertising these services, This is the big issue: that new VW is still going to be cleaner than a five year old car that has had it's catalytic converter removed or disabled by changes to software. It is ironic that the ability of people to defeat emissions software is due to EU rules that dictate manufacturers must make software data available to the aftermarket. This has also been exploited by crooks to disable car security systems. The motor industry has made huge genuine strides in kerbing emissions. However I do not see the same focus from authorities in actually policing these regulations down the line.
AB, Birmingham
Too right. Without diesel trucks transporting literally everything we need we would all die. But cars do not need to be diesel. The answer  to reduce CO2 emissions from cars without increasing NOx is increased numbers of petrol hybrids and (not surprisingly) VW is now building some of the very best such as the Passat GTE:  /road-tests/volkswagen/volkswagen-passat-gte-2015-road-test//  Give me a car that generates its own electricity rather than a power station that chunders out masses of soot to power electric cars. You are right about new diesel cars being lower emission than old diesel cars without any of the DPF/CSR/AdBlue tech. But that's why old diesels are being banned from LEZs.
Your Gauss is as good as mine
No matter what tests are applied to vehicles, even with honestly programmed ECUs, 'real world' results will differ from the standard test results. Everyone drives differently, under different traffic conditions. Supposedly identical cars will differ in mechanical detail, as will individual driving styles. A driver who accelerates hard and brakes late will return worse fuel economy than one who anticipates well, and drives gently. And this ignores the different loads that each driver will place in their car. Even the drivers will differ in weight. A statistical mean figure can be derived by recording the results from a large number of drivers in the "same" vehicle. The result will be a Gaussian distribution, from which it will possible to forecast, with a certain percentage of certainty, that a given percentage of vehicles will depart from the mean. This is what statistical Quality Control is based on, but accepts that there will be a numerical distribution of results. In the real world, statisticians accept that there is no "One Size Fits All". It is a pity that the general public cannot be wise and sensible enough to do the same. (But then the majority are not engineers trained to assemble facts and to think logically, are they?)
AL, via email
That is in fact exactly what we do at http:// www.honestjohn.co.uk/realmpg/ Over 70,000 real mpgs so far.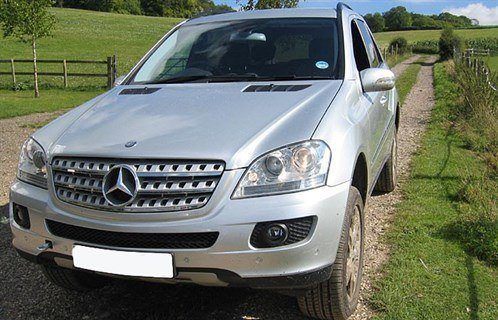 Cloud 9
I have a 2007/57 Mercedes ML280 which has consistently performed well, but when starting from cold, it takes about 10 seconds to start and then emits a cloud of smelly smoke before quickly settling down. When warm, it starts immediately. Is this indicative of a problem that can be sorted?

MP, via email
One or more of the glowplugs is not heating up, with the result that when the engine starts it only first on maybe 4 cylinders and the remaining two simply spurt out unburned diesel. Once the engine heats up, compression ignition takes place in all combustion chambers and the engine runs normally. Needs fixing because the stuff coming out of the exhaust is a thousand times worse that what comes out of VW exhausts.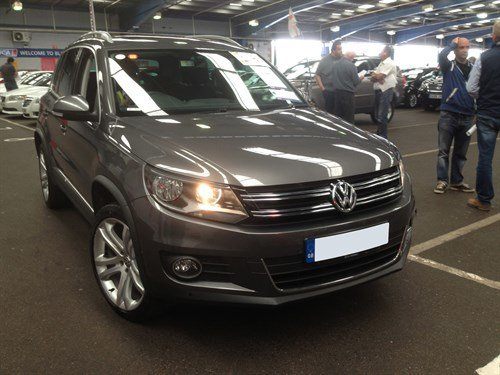 Tigged off
We have a 2011 VW Tiguan 2.0TDI, mileage 75,000, and the clutch has failed, sticking in reverse. We called out the breakdown service and they said the hydraulic oil had leaked. We have a Warranty, so they took it to a VW dealership. The dealer has said it is wear and tear so not covered under warranty. I can see on the Internet that other people have had the same issue with older VWs. Please can you tell me if this is normal wear and tear? 
DC, Wiltshire 
For a clutch to fail at 75,000 miles for whatever reason is construed as 'wear and tear', but in your case it wasn't wear of the clutch that was the problem, it was tear of the hydraulic clutch slave cylinder.
Time waster
On Saturday 19th September I took my 6-year old daughter swimming. I parked in a private multi-storey carpark and on leaving the gym could not find my ticket. I was only there for an hour at the most. This carpark has ANPR. The parking attendant told me I have to pay £10 for my lost ticket and refused to open the barrier so I could not go and get any money (the gym validates the ticket so it is free, hence no money). I was not allowed to leave so I had no other option being with my daughter but to call the police to resolve this matter. He would not even take my registration details or address. The police told him to let me out, and the carpark owners said I had 48 hours to pay or they would take me to court. The receipt is all I have as proof of me going there this morning and handing a cheque. Could be from anyone or anywhere. Firstly, are they within their rights to charge the £10, or just for the time I was in the carpark? Secondly, is this receipt satisfactory, or should I cancel my cheque asap and what could be the consequences in doing so? I have spoken to their head office (receptionist) unable to contact anybody else. I have emailed them to ask for another receipt and had no reply. Originally they said they would send me one though the post? Please help urgently. The carpark is run by a company that is not a member of the BPA or IPA.
FR, Baguley
This is difficult to understand, but you appear to have paid £10 by cheque already. It cost you more than that just writing to me.
Double ended 
In response to RJ's concerns about dashcams blocking some of a driver's view, perhaps he should look at the Koonlung K1S system which has front and rear cameras that are merely 1 inch cubes with sticky pads for fixing. These come pre-wired to plug into a central DVR unit which can be put anywhere in the car: glove compartment, shelf or door pocket. Recording from both cameras is in full HD colour and includes GPS. This is not a cheap dashcam and costs around £200, but it certainly ticks a large number of boxes. There is a useful review on www.techmoan.com/.../k1s/ I purchased mine from a very helpful and prompt supplier in Orpington Kent who quotes a good price and included p&p: Alpha Echo Electronics. I have no connection them other than a satisfied customer - email: alphaechoelectronics@gmail.com.
Whats in the box?
-Central DVR Unit
-Front Camera (3m cable)
-Rear Camera (6m cable)
-GPS attachment and required cable splitter
-Cigarette Lighter charging cable (3m cable)
-USB Cable
-Wired Control (external emergency record button)
-Optional AV Out Cable
-USB MicroSD Card Reader
-8x Cable Clips
-Extra sticky pads for cameras
-English User Manual
Tech Specs:
Full HD 1080p
Chipset: Ambarella A7LA70
Lens: 6GIR F/2.4 140 degree angle
LCD: 2.7" 16:9
Battery: interchangeable 1100mAh Li-ion (Same size as GoPro batteries)
Memory: Requires Class10 or above Micro SD Card up to 128GB (Not Included)
G-Sensor: Yes
GPS: Yes - Included (records speed in MPH)
Language: Russian or English 
AL, Herne Bay
A really good tip. Many thanks.
Long and short of it
I own 3 cars: a 2008 Skoda Octavia 1.8TSI Laurin & Klement manual, a 2011 Mazda 2 TS2 and a 2001 Mazda MX-5 1.6 Isola. I am having niggling problems with the Octavia: at present the rear wiper, washer and parking sensors have all ceased to work. I bought the Octavia in 2010. Fairly soon after I purchased it, the rear screen had to be replaced. Skoda were very good about this and it did not cost me at all. About 12 months later, the rear wiper motor failed and both the Skoda UK and the dealer contributed towards this and I paid a total of £55 towards the cost. In the meantime, I have had problems with my rear washer and have replaced the jet. It continues to become blocked and I clear the jet with thin wire. I was about to replace the jet again when both the wiper motor and the jet ceased to work yet again. The wiper is parked on the opposite side of the screen and the motor makes a noise for a few seconds when I turn the ignition on but the arm does not move. I suspect that the tube carrying the washer liquid has become detached and the escaped fluid has damaged the electrics. I am thinking that it might be time for a change, or do you think I should keep it in view of the low mileage of approximately 25,000? Having sorted the problems what might I expect in P/X? The car is almost unmarked and is in Cappuccino. I am 69, retired and only do a low annual mileage in each car. I owned 2 Mercedes prior to the Skoda L&K so am used to some luxury features. I could consider a smaller car: perhaps a Golf, Polo or Audi A1. I require something that is nice to drive, like my Mazdas, has reasonable performance, reliability and a good spec. I have been looking on the Internet and seen a 2015 Audi A1 TFSI Sport 125 PS in Red for £15,450 at Huddersfield Audi. It has been used for 6 months by the wife of a staff member and has done a very low mileage of 2,560. Is this a good buy? Do you have any other suggestions?
RH, Bury
Probably about £3,750 - £4,000 for the Octavia. It's quite common for the washer fluid tube to pop off on these and on Golfs and for the fluid to damage the motor. The other problems with this engine are coking up of the inlet valves and rising oil consumption, but if you run on V-Power and aren't using oil, don't worry. The A1 is a tiny, Polo-sized car. Big seats mean you can't get anyone in the back. But it does have the latest 125PS 1.4TSI engine. It reads like a typical dealer demo that the dealer has got a bigger discount on by agreeing to register it for 6 months, so there will be haggle room if you really want it. I'd be more inclined towards the current model Octavia 1.4TSI 125 or 140. That's a very solid feeling car.
Comments
Author

Honest John
Latest