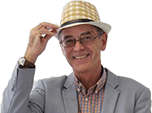 Honest John's Motoring Agony Column 31-10-2015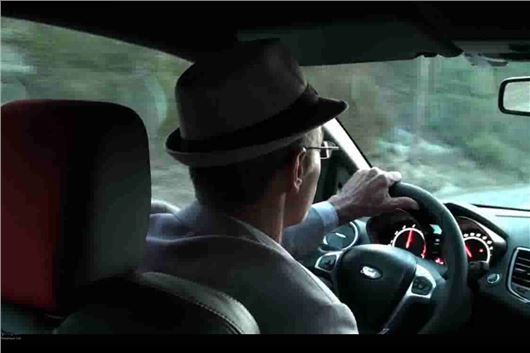 Published 31 October 2015
This week's transportation tantrums include annoying noises, ice screams, faltering filters, grinding gearboxes and miscellaneous motoring mishaps you won't see anywhere else.
As usual, emails to Honest John should be addressed to: letters@honestjohn.co.uk  Please try to keep them as short as possible.
The way we whirr
I own a Ford S-Max Sport, which I have had since new, three years ago. It has since covered 38,000 miles and has been serviced regularly at a Ford dealership. I noticed a year ago a noise that has since become very noticeable and now to passengers also. I can only describe the noise as a low, quiet 'whirring'-like sound, almost as if driving across lines across the road and related to the car's speed. It can be sensed through the steering wheel too. Some road surfaces make it more noticeable than others (more evident on smoother). I intend to take it to the dealership for inspection, but would appreciate the benefit of your experience as to what this may be. Could it be the 2.2 diesel engine drive-train 'characteristic' caused by age; a wheel bearing, maybe or something else?
AM, via email
Most likely to be tyre wear. Once the tyres become more than 3/4 worn, more of the rubber is on constant touch with the tarmac and they get noisier. This can be amplified by different types of road surfaces. Sometimes the rears are worse than the fronts and the noise can be reduced by swapping front to back. 38k would be a huge mileage for the original tyres.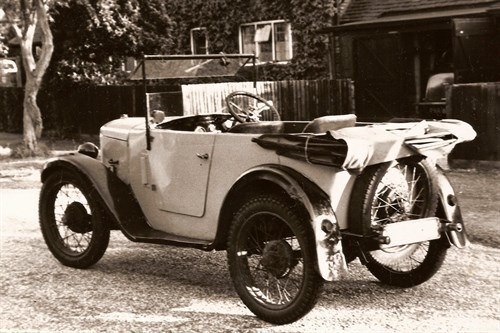 Austin Powers
Our main car, used for Continental Touring, UK Adventures, and when the going gets tough, is a 1929 Austin 7 Chummy. This is augmented, when necessary, by my wife's Skoda Octavia, bought new, and now 9 years old. The Austin lives in the garage; the Skoda on the street parked in front of the garage. During last winter's snows, the door locking system of the Skoda froze solid, thereby trapping the Austin and my means of escape in the garage. I had therefore to gain access to the Skoda. The Austin has taught me many things in 45 years of ownership, from fitting crown wheels and pinions, to re-spoking wheels and, that in certain cases, 'reasonable force' is necessary. Increasing the force gradually, using no more than the Austin readily accepts, and using all the tricks I could think of, there was a 'twang' and the door opened. The downside was that the handle came further out than ever before. I am reluctant to start stripping the door mechanism as there will be an expensive learning curve. The workshop manual is of little help. If I take it back to the dealership I fear he will charge more than the car is worth. My wife, has been on the computer but found little help in terns of a specialist repairer. Help, please.
PS, Barnsley
Insides of doors are wet places with a constant stream of water pouring through them. If the lock servos are not themselves watertight then water can get in and, as in your case, can freeze them solid. Another quirk of VAG cars is that the electronics for the windows and doors are all inside the driver's door and it is very common for moisture to eventually get into the ECU, causing doors and windows to open and close at random. If you decide to take the door card off you will probably damage the plastic membrane between the door card and the door itself. This must be replaced or water will seep into the car. Your easiest option is to somehow gain access and using the extension nozzle squirt WD40 onto the lock servos to try and disperse the moisture.
Filter trip
My 2012 (previous shape) Renault Clio has been in Renault's Enfield garage since 18th August with a "Diesel fuel injection filter fault" (written on 2nd September). I have spent the past two weeks in conversation with Renault UK over when my car will be ready. At the moment the approximate delivery date for the part is 16th October and I stress this is approximate. No one at Renault UK, including Kenneth Ramirez seems to understand why I am upset over this and show complete contempt and disregard towards me. Renault Enfield, however, seem to care, but can't do anything further. Can you please help?
AP, Enfield
Presumably the same 1.5DCI fitted to millions of Renaults, Dacias and Nissans, so if the dealer can't get one from Renault for contractual reasons, such as a dispute with the supplier, then you must be able to get one from Dacia or Nissan, or from a parts specialist.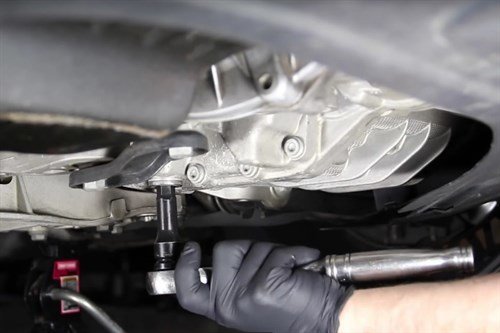 Transmissionary position
I am emailing from Nigeria. I just bought a VW Touran 1.6FSI and I noticed that each time it is selecting a gear it will jerk and it will make a sound. European specialists are not available to me. Please, what do I do? 
NO, Nigeria
If you write "selecting a gear" then it must be automatic and in that case is probably a DSG 6-speed. These boxes need a transmission fluid and filter change very 4 years, so that's a good thing to start with. If the fluid is dirty, contaminated or has become conductive you will get trouble. There are excellent instructions on a You Tube video: https://www.youtube.com/watch?v=Ink6ZpYqPQk/ This is what you need: 1 DSG VW Automatic Transmission Filter; 1 DSG VW Transmission Filter O-Ring Seal; 2 Oil Pan Drain / Fill Plug Sealing Washers; 1 DSG Transmission Fluid Fill Adapter Tool Kit (This can be used in place of Audi VW special tool VAG 6262. The tool connects to Ravenol DSG fluid bottles and then to the DSG transmission allowing the transfer of DSG fluid to the transmission by gravity fill, as specified by the factory); 6 Litres of German Ravenol Volkswagen DSG Fluid (Adequate quantity of fluid for complete filter change) specifically developed and engineered for 02E 6 Speed Direct Shift Gearbox (DSG) transmissions used in this vehicle. You can get the complete kit from http://www.blauparts.com/proddetail.asp?prod=F2A1015-E/ The part number is F2A1015-E. Alternatively from: http://www.sale-wow.co.uk/search/?q=Dsg%20Oil%20Kit&campid=5337672009/ Or from: http://www.europaparts.com/dsg-transmission-service-kit-02e-6-speed.html/ /
Windscream
I live and drive a lot in Cornwall. Many of the roads are narrow and have trees growing close to them, at time occluding daylight quite considerably. The problem I am looking for help with may be partly caused by my advancing years, but it is a serious enquiry. When late in the day and the sun is low, if I am driving towards the sun, I can see a reflection in the windscreen of the horizontal surface between the top of the dashboard and the windscreen straight in front of me. Whilst I am clear of wooded areas, this reflection is only a minor impairment. If, however, I approach a shaded section of the road, the reflection becomes much more visible and proper vision beyond that is very difficult. The contrast between sunlit road and shaded road is considerable. Once I get out of the direct sunlight on the windscreen, acceptable vision is restored. I wonder if I were to coat the reflective area with black flock that the problem would be reduced? I have tried laying a velvet material over the surface as I have had good results using that for Photograph backgrounds as it does not reflect flash lighting back and provides a jet black background. It did not however make any difference to the reflections troubling me when driving. I would be interested to have your views and recommendations.
RM, Cornwall
You might be suffering from the gradual onset of cataracts. I once drove with an ageing colleague who suffered the same symptoms when entering and leaving tunnels of trees. If your eyesight is normal, you can simply train your brain to ignore and see through the reflections. Much more difficult if you are suffering an eye disorder. If you cover the dash you will cover the venting for the screen and it's actually the screen vents and the cowling over the instruments that reflect the most. A treatment that leaves a matt black finish might be best.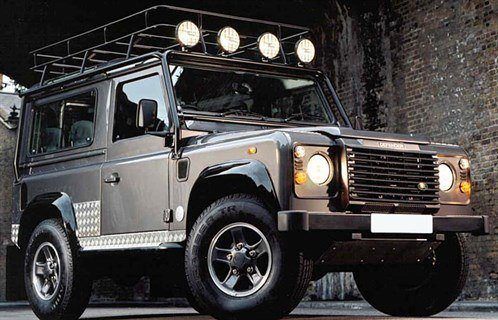 Ministry of Defender
I have a 2004 LandRover Defender 90 TD5, which has done 60,000 miles and which I've owned since almost new. It is in very tidy condition as it is not off-roaded very often. I have always ensured that it is regularly serviced, but wonder what parts I should think about replacing with new to ensure I get another ten years reliable use out of the vehicle. I am a firm believer in prevention is better than cure and reliability is important to me as I make long trips away.
MR, via email
Happily, the TD5 is chain cam so as long as you are not hearing any rattles there should be no need to change that or the tensioner, but you may need to change the waterpump. Change the coolant because the corrosion inhibitors in it only last 3-5 years and thoroughly flush the whole system out with the heater set to max heat. Change the brake fluid. Change the oil and filter and continue to change it every year or every 5,000 miles whichever comes first.
Flaw to sealing
What is the law regarding tyre sealant for cars? The sealant to my wife's car expires at the end of September. Neither she nor I would be able to use the product in an emergency. We have roadside cover with one of the rescue organisations. Our thought is that we don't replace the sealant and upgrade our emergency roadside assistance to relay or other cover to get us home. What would you advise?
RP, Chepstow 
Best advice is to get a space saver spare wheel, jack and wheelbrace or to convert to TPMS and runflats because 95% of the time the tyre sealant doesn't work and if you try to use it, it also ruins the carcass of the tyre. This is now the AA and RAC's most common reason for a callout. It's even happened to me and the cost was £256 for one tyre for an ordinary car at Kwik Fit on a Saturday. 2nd best advice is what you propose: upgrade your rescue cover, and whatever you do, don't squirt tyre sealent into your punctured tyre. (Over Friday/Saturday a colleage drove more than 1,000 miles from Spain back to the UK on a runflat tyre with a screw in it. Runflats take you a lot further then they guarantee to.)
Play 'Misty' for me 
The radio in my 2004 BMW 5 Series has started to suffer from severe crackling when the rear demister is on. I know that the demister also acts as the radio aerial. Is there an easy fix?
JG, via email
Not that I know of. The most obvious one on an older car is to have a separate radio antenna fitted. (It later transpired that the reason was failure of the earth strap between the trunk lid and the car. Replacing the earth strap stopped the crackle.)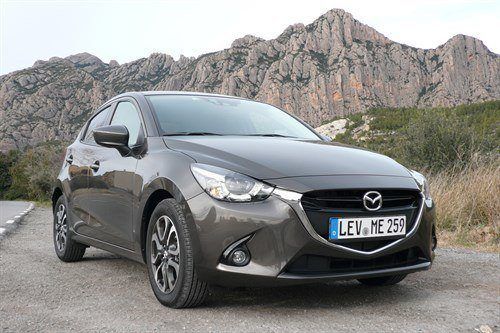 Dither goeth thou? 
I am dithering between a Fiesta and a Mazda 2. I want an automatic. Do either of them have a proper torque converter, or are they both automated manuals? 
NS, via email
The Mazda 2 has a proper 6-speed torque converter autobox. The Fiesta has a 6-speed Ford/Getrag Powershift. The Powershift is more 'efficient', but they have been suffering a shaft oil seal problem.  Mazda's 6 speed torque converter is better: /road-tests/ford/ford-fiesta-10-ecoboost-powershift-2014-road-test//  /road-tests/mazda/mazda-2-2015-15-automatic-road-test//
Lost and found
Hi. I am trying to track down a car I had many years ago. I have tried the site you mentioned: www.drivearchive.co.uk/, but can't seem to locate it, is there any other way I can log into it? Could you please reply with any further information?
RJ, via email
Click on http://www.drivearchive.co.uk/ You can also check if the car and plate still exist together at https://www.gov.uk/get-vehicle-information-from-dvla/  You can then check if it's insured at http://www.askmid.com/ Next stage is to go to the relevant car club and with any luck they can email the owner, give him your details and ask if he wants to contact you, which he probably will because establishing provenance increases the value of a classic car.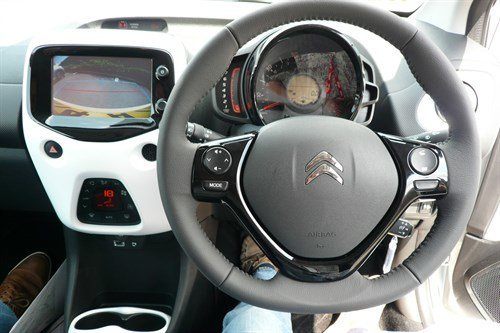 Incompatability
I have been interested in buying a new Citroen C1, which includes a media screen, and Bluetooth connectivity and iPhone display touchscreen, which the salesman assured me replicated most of the Apps on an iPhone via this touchscreen. I have an iPhone 6 and have my TomTom satnav as an app, so this feature really appealed to me. But, although the advertising and documentation doesn't say so, the 'state of the art' media screen is only compatible with the iPhone 4, which has been superceded by two newer iPhones over the last 4 years. I have been unable to get any information about when Citroen intends to update this very useful accessory. The salesmen say it is not a problem because they will simply upgrade it for free when it released, but cannot give a timescale. Given that they are at the moment 4 years behind it seems that I will get to sell my new car after 4 years before ever having used the iPhone connectivity.
DG, Sunbury
That's interesting. I stuck doggedly to the iPhone 4S because it is far more robust than the iPhone 5, 5S and 6 and when I tested the C1 I used my phone. I will include the problem in the entry in /carbycar/  Skoda seems to be having even worse problems with its MirrorLink in the new Fabia.
Action man
I took your advice and in early May 2015 I bought a 2014/64 BMW 218i Active Tourer petrol auto 'luxury' with 2,000 miles, 6 months old for £24.5k with many extras and, after adding 5,000 miles of varied motoring, both my wife and I are delighted. I'm unsure of effect of auto stop/start on turbo bearings after a decade of not switching engine off after a stop on motorways. etc.
PS, via email
Congratulations on the car. There are certain parameters when the stop start won't 'stop and start', which are when there is insufficient battery power, when the ambient temperature is below 3C and when the turbo is too hot, so no need to worry.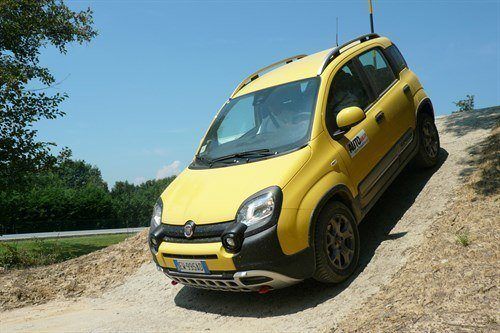 Driving in shorts
We are about to move to very rural (and hilly) West Wales. We feel we need a 4-wheel drive but we are likely to do a lot of short journeys. What would you recommend? We would prefer diesel although this is not vital. The cost of the vehicle is not an issue although we would probably buy something 12 months old.
RM, Lugwardine, Herefordshire
FIAT Panda Cross TwinAir, as tested here: /road-tests/fiat/fiat-panda-cross-2014-road-test// Just don't expect to two a horsebox with it. If you insist on a diesel, a Suzuki Vitara 1.6DDIS 4WD: /road-tests/suzuki/suzuki-vitara-16ddis-2015-road-test// That even rides and handles better with 4WD than with 2WD. And now there's a new 140PS Vitara 1.4T 4WD offering good economy and low CO2.
You must be jerking
On my 3-year old Golf 1.4TSI DSG I have started getting a gap when the gears are changing in the low gears. This then leads to a clunk when the box changes to the next gear. It is intermittent but gradually getting worse. Any ideas as to the problem?
RTR, via email
Depending on its VIN (didn't affect all DSGs), the car might have missed the transmission fluid recall to change the fluid from synthetic to mineral. The synthetic fluid becomes conductive, confusing the Mechatronics. A VW dealer will be able to check on centralised records.
Pass perfect
The demographic of the area around where I live and the associated leisurely driving styles I come across has prompted this question: What cars and particularly 4WD SUVs up to say £70k have you found in everyday driving to be the most instantly responsive and quickest to dispatch the 20-40, 30-50, 40-60, 50-70 overtaking manoeuvres.
BB, Lymington, Hants 
Porsche Macan Turbo: /road-tests/porsche/porsche-macan-2014-road-test//  And BMW X5 M50d: /road-tests/bmw/bmw-x5-m50d-road-test// I guess the Range Rover Sport SV would be close. Haven't driven that one. Or the new Jaguar F-Pace 3.0 V6 diesel with 700Nm torque that is brilliantly effective in the XF.
Nitro rider
You may be interested to know that I fixed the starting problem on my ancient and high mileage Peugeot 306 by switching to Shell Nitro +. It now starts first turn of the key whether hot or cold. Remarkable. The only problem is that the nearest Shell filling station is a long way away. The irregular tickover still occurs from time to time but that is a minor problem.

JF, via email
Thank you. I'm going to have to recommend V-Power even more often as a first resort for unsticking sticky engines.
Passing reference
Many years ago I was coming down the M6 in my Austin A60 automatic cruising behind a truck. We came to a long hill, which had an extra truck lane on the right (it has gone now). The truck pulled into the extra lane, leaving me in the first lane with nobody in front of me and the 2nd and 3rd lanes almost standing still. I passed 6 cars before I had slowed down to their speed. In the outer lane was a police car. I was fined £60 and 3 points on my licence. I upset a lot of drivers before I eventually passed on the nearside. I am sure what you say is common sense, but ask a traffic policeman.
PH, via email
The same happened to Sir Stirling Moss, long before he was knighted, hence the expression, "who do you think you are, Stirling Moss?" Life has moved on, common sense has prevailed and even the Highway Code has been revised over these points. These days those cops could not get away with what they did. And, of course, there is no way that this could have been considered a "high speed manoeuvre" in an A60 automatic. High speeds were not on its agenda.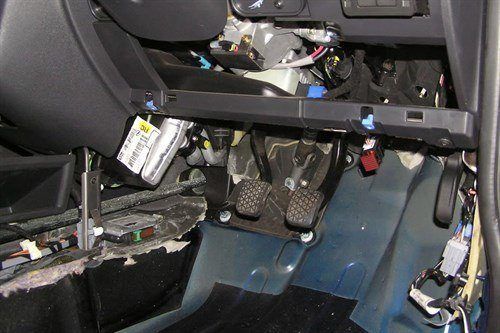 Feet of engine erring
My wife has a 7-year old Tigra, owned from new with a mileage of just 8,000. The car has leaks into the driver and passenger foot wells. After some research on the Internet, we tried pouring water into the gutter that runs under the windscreen, but this seemed to drain out through ports under the car on both sides. The door closing surfaces seem wet at the front, but all the drain holes in the underside of the doors are clear. Any ideas?
BD, via email
The Corsa C based Tigra has the same bulkhead problem as the Corsa C: "18-11-2013: Over the last year I have received about 15 further reports of water leaks into the footwells of Corsa C models from year 2000. Same cause. The brake master cylinder is bolted to a plate, which is bonded to the bulkhead, quite high up. This bonding fails, allowing water into the car. To gain access you have to take the cover off the bulkhead vent well, remove a wiper arm, etc. Very fiddly. And squirting sealant around the edges can only ever be a temporary solution. See: Corsa C leaking bulkhead fix."
Free parking
I probably don't have a leg to stand on with this one but thought I might mention it to you anyway. I parked for 65 minutes (according to the parking charge notice) in a pay and display car park that I had not used before. It was very busy and, having found a space, someone came over and gave me a ticket valid for far longer than we wished to stay. This was innocently displayed on my dash as being valid even though I had not purchased it. I have just received the notice from Euro Car Parks (cameras took the vehicle registration) stating that "no valid pay and display was purchased and is in breach of the terms and conditions". Do you think I could argue that I took advantage of someone else's generosity or (as I suspect) I have no defence because I did not pay for my vehicle?
KJ, via email
Legless, I'm afraid. People used to generously donate tickets with unexpired time to other drivers but this was never legal. Now that the enforcers ANPR your plates on entering and leaving a carpark and you have to key in your reg against the parking ticket, they know you never paid for the parking. Best to cough up at the discounted rate.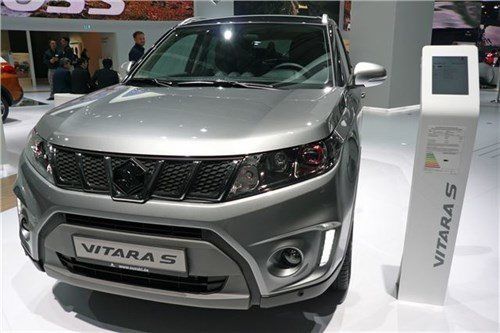 Captured
Following your suggestions we test-drove a Suzuki Vitara: nice car, but engine a bit sluggish. Nissan Juke: engine very responsive but noticeably smaller inside. And Renault Captur, which we loved and ordered today. Thanks for all your help
KP, via email
Some nice bright Captur colours, too. Suzuki has now upgraded its petrol engine line-up with the Vitara S 1.4T that offers 4WD, 140PS, 220Nm torque from 1,500rpm, 127g/km CO2, 52mpg and 120mph. We will be testing this soon to see how it matches up to its promise.
Condensor condemned
I recently took advantage of an offer to have the aircon of my HyundaI i30 recharged. Much later, in Devon, I was surprised that the system did not operate in the warmer climate. I returned the car to AJS who had undertaken the recharge. Their examination revealed that the condenser was leaking. Although this was not any fault of theirs, they gave me a very reasonable price for replacement of this item. I requested (on advice) that they retained the failed item for me.  Examination of this condenser revealed that it was apparently disintegrating; the fins breaking up causing it to leak. I appreciated that me car was out of warranty. None the less I contacted Hyundai customer service, but regretfully they were unable to offer any help.  I thought the least they could do was to get my local dealer to examine it and perhaps give me some idea how this disintegration  had been brought about. The condenser shows no other sign of damage, such as stones or kerb hits. I would very much appreciate your opinion.
DK, via email
Unfortunately (and some may say 'deliberately') a/c condensers often have to live in a very hostile environment subject to corrosive winter road salt, stones and everything else that the roads and the weather have to throw at them. More than 5 years old (to be out of warranty) and maybe a lot older than that (you don't say how old) you may have to regard this as a disposable item and could take steps, such as a protective shield, to prevent damage to the new one.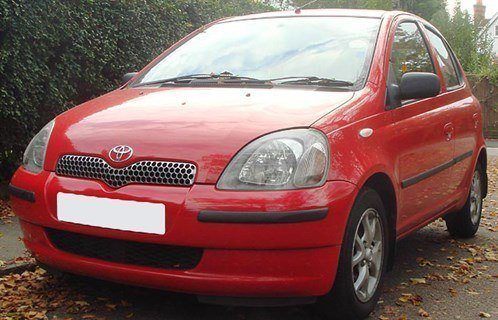 Two grand daughter
My grand-daughter was 17 last October and took her test and passed first time. She is saving up to buy a car, as she needs one to get to college in Ipswich. She lives in a village 7 miles from it. What would you recommend for somewhere around £2,000 plus or minus? Is a Fiesta possible? Or better to wait till she has nearer £4,000 saved?
PH, via email
The most reliable car in this sort of price bracket is the original 1999-2005 Toyota Yaris, and the cheapest of them to insure is the 1.0 4-cylinder version. Fiesta 1.25s are a reasonable 2nd best but much more prone to rust.
Compound interest
I leave my car in an outdoor compound at Alicante Airport, for up to 3 weeks at a time. Recently, upon my arrival, the battery of my Ford Focus has been completely flat. Flat enough to have disabled the clock. My local main dealer tested the battery, which he says is ok, but claims that, because of the complicated electrics in the car, the positive terminal of the battery should be removed for stays of this duration (the negative terminal is hard to reach). Is this really the situation that modern car electronics have arrived at in 2015?
TG, via email
After a long run of 50 miles or more to the airport the battery should be good for at least a month. It might be affected by something at the airport. Might be the dimmer switch for the interior light remaining live (switch off the interior light completely). Or might be the notorious reason of a Ford specific fault with the Bluetooth radio that stays live and continually searches for your mobile phone. Some say that leaving the radio on and switching off at the ignition (the reverse of my normal suggestion) prevents this.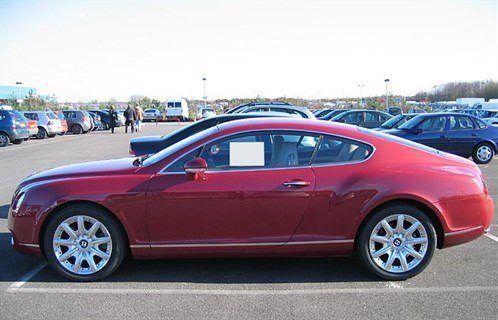 Personal drainer
I am the owner of a Bentley Continental GT, bought new 7 years ago. Ever since then it has suffered from the auxiliary battery going flat for no reason at all. Returned to Bentley on numerous occasions and they say 'no problem with the car'.  Why does this happen? Your comments much a appreciated.
WM, via email
An electrical circuit remains live. The first suspect is always the interior light 'see you out' dimmer switch. These often remain live after the light has dimmed and gone out because the circuit remains live. To check for that, switch off the interior lighting completely. If it solves the problem you then know the source. The second suspects are the lights in the trunk and the glovebox. Best way to check if the light goes off when the lid is shut is to set a smartphone to video record then shut it inside the trunk and then the glovebox. If the video shows a light on, you then know that those switches are not working. The third suspect is the Bluetooth system. If a car is not locked properly the Bluetooth will continuously search for its paired phone using power. Or locking the car might not switch off the Bluetooth. The fourth suspect is the alarm/immobiliser system and particularly if some form of tracking device has been installed that takes a continual drain from the battery. The fifth is not driving the car far enough to recharge the auxiliary battery. If the car is used only for short runs then this could be the reason. Hope that helps. You can eliminate some of the suspects yourself. The model is notorious for electrical problems.See: /carbycar/bentley/continental-gt-2003/?section=good
Buy now, pay later
I was wondering if you've been ever asked to comment on the widespread common practice of car manufacturers / dealers of advertising a special price for a car which is subject taking out a manufacturers finance deal. If, however, you're in the fortunate position where you don't have a need to apply for finance, then the cost of the same car immediately increases – in some cases by as much as £1,700. Currently I think KIA is the only manufacture who isn't doing this. If I went into a shop to buy something expensive like a new kitchen then the price quoted would remain the same, irrespective of whether I paid in cash or bought it on finance. Why are car manufacturers allowed to do this? Indeed, is it legal?
GD, Tunbridge Wells
This was illegal in the past, but it is so widespread now that must have been legalised by a later Consumer Credit Act. Comes from car manufacturers supporting the finance because the manufacturers own the finance companies and since the ex-factory profit on a car is really about 40% there are different ways of managing this. What one hand gives, another takes away in order to secure a sale and potential future sales on PCPs.
Panz people
I am interested in a 2013/63 Mercedes-Benz ML250 diesel auto with 10,000 miles. Is there anything obvious I should be aware of? And what reality economy should I expect?
AS, Chelmsford
Open the fuel flap and check if it has an AdBlue filler. It should have and should thereby be EU5 or even EU6, which will be a significant advantage in years to come. This has the comparatively old Mercedes 2,143cc 4 cylinder diesel in its most powerful form: 500Nm torque. Still a bit noisy, though. Expect low to mid 30s mpg.
Halo effect
As a teenager in the late 1950s, bought up in London, I cycled everywhere. My rear light was 'bomb' shaped with a bright 2-inch diameter lens. The front light was a torch with a 4-inch lens, bright enough to cast a beam. Today's cycle lights seem no more than a flickering pinprick, hardly visible against all the modern lighting. It seems safety is going backwards in the face of fashion. Your views please?
AS, Chelmsford
The LEDs and strobes used by cyclists these days are actually many times brighter and attention grabbing than the old battery and dynamo powered lighting sets on bicycles of the 1950s and 1960s.
Maxed out
I've owned C-Maxes for over 10 years and they have served me very well, but now I'm wondering about a change of manufacturer. I need the high seating position of the C-Max and rear door that is 3' wide for my 93-year old mother; not a 'Chelsea tractor'; not a box on wheels and probably petrol now mileage is much reduced. A lack of 'gizmos' would suit me fine as I'm a technophobe. You speak well of the Mazda range and VW; Peugeots don't appeal to me but a Skoda would be acceptable if the above parameters are met. Any thoughts/guidance?
NM, Nailsea
We really liked the manual 1.4TSI 125 and 150ACT petrol versions of the new VW Golf SV. Nicely styled, too: /road-tests/volkswagen/volkswagen-golf-sv-2014-road-test// Alternatively, a BMW 2-Series Active Tourer: /road-tests/bmw/bmw-2-series-active-tourer-2014-road-test//
Stiggy question
Please – what is a STIG?  Have tried a dictionary without avail.
PW, Cirencester
There was a legendary Finnish rally driver by the name of Stig Blomqvist. I rode with him with him once in a SWB Audi quattro. He looked like a retired accountant, though didn't drive like one. The Top Gear 'Stig' (who I've also driven with) seems to have come from a schoolboy term used by Jeremy Clarkson and Andy Wilman when they were at public school together. 
Smash and grab
My daughter's 2002 Peugeot 206 3-door was reversed into in Willesden, where she lives. She continues to drive the car daily, as it was minor damage. The driver admitted liability and there were two witnesses. He asked her to get it estimated for repair and he would pay her directly. The damage was confined to the grill and bonnet, which still closes. She had the damage estimated by one of the local independents at £900, and whilst she was there got the car serviced and an MOT done. When the driver heard the cost, he asked her to claim from his insurance. I was concerned would happen as the damage assessors want to write the car off. They say it is dangerous (within two days of passing an MoT test). I hasten to add, there is no torn metal, merely some crumpling. My daughter thinks she can get another car for the money they may pay her (they have not said how much yet).  I doubt that she will get much more than £1,000 if lucky, and even a replacement 13-year old 206 will be more. Clearly she could get the car back, as it cannot be truly dangerous or otherwise would not have passed its MOT. What should she do?

MP, Willesdan
This is a standard insurance tactic to minimise the amount of a claim and not be subject to lengthy provision of a credit hire car during the repair. Simply tell them the car was freshly MoT'd 2 days previously, is therefore roadworthy and you do not want it written off. You will have the car repaired and will take separate action via the Small Claims Track of the County Court to recover the cost from the party who damaged the car. I have to warn you that you might lose this action because a 2002 206 isn't worth £900.
Honda Discord
I recently had the clutch replaced on my 120,000 mile 2009 Honda Accord 2.2 CDTI and, since then. the car seems much more noisy inside, related to road surface. The work was done by a Honda main dealer and the car has been back but nothing found apart from uneven wear on the rear tyres, which have since been replaced and although the noise level is reduced it's not back to it's previous low level. During a subsequent conversation with the dealer I was told the clutch replacement involves major work, including removing the front subframe and may have just altered the acoustics. However I wonder if there is any other likely cause such as missing rubber bushes on reassembly?
MF, via email 
The car may require a four way laser alignment to correct the alignment disturbed by the dismantling and re-fitting of the subframe. Try: http://www.alignmycar.co.uk
Can I 'Trust Ford'?
I have just purchased a Ford Fiesta with 12,014 miles on the clock from a Trust Ford garage. I noticed that after I purchased this car that the first service was due at 12,500 miles or 12 months whichever came first. From the service record, I noted that the first service had not been done until the car was 19 months old. This service had been carried out  by a non Ford garage with no notification on what had been done. I still have 16 months Ford warranty left and I have been told I have 30 days to reject the vehicle. Do you think I should reject the vehicle and on what basis?
GW, via email 
Basically you have to ask for a written reassurance that the car is and will remain under the Ford dealer warranty until it is 36 months old. If none is forthcoming then reject the car. (The Ford warranty is 12 months manufacturer followed by 24 months dealer. Trust Ford is owned by Ford.)
Seasonal variation
I have a 2011 Octavia 2.0 TDI/CR, L&K. DSG. Bought in December 2013. The tyres are Kleber Quadraxer, All Season, 225/45/R17 from purchase. I recently went to a well-known tyre centre to have them checked and the pressures done and also the tracking. The manager asked if I realized I was using winter tyres. I pointed out that they were All Season but he said there was no such thing and I needed to come back in the spring and get some better tyres for the summer months. Is he right? Am I losing out on economy or am I gaining on ride, stability and comfort, which is good.
HC, Old Woking
The manager of the tyre depot is talking through his rear valve. These are all season tyres that can be left on all year round: http://www.tyrereviews.co.uk/Tyre/Kleber/Quadraxer.htm/ Like garage service managers, these guys are often primarily tasked to meet sales targets and don't always understand that they are legally obliged to know their subject and to be honest.
No Business like show business
In May I purchased a 2012 BMW 520d Business Edition from a reputable garage. My first issue concerns satnav. The car was sold as having satnav (I have a print-out of the advert), yet I've since discovered that in fact it does not. What possible action should I take? Plus what would the possible difference in value be for future trade-in. We purchased the car with a mere 25,000 miles on it and in the following four months have covered 4,000 miles of normal driving with no towing or excessive acceleration. Last week whilst on the M8 I had a flat tyre and it didn't show up as an issue on the dashboard. Is there a possible fault with the tyre pressure monitor. At Kwik Fit the car was found to need a complete new set of tyres (as they were all bald and worn) plus realignment, which cost £750. I feel the garage was partly at fault here for selling the car with tyres on such low tread. Where do I stand regards to receiving some sort of compensation for the tyres?

RK, via email
As long as the car was legal when you bought it there is no reason for compensation for the tyres. It is a second hand car, not a new car. And you had travelled 4,000 miles in it. Lack of a satnav wipes £500 - £1,000 off its value, so if it was advertised with satnav and it if was not made plain to you before purchase that there was a mistake in the advertisment, then you could demand £500 compensation. The fact that the TPMS did not work is more serious and is a fault with the car that could be taken to have pre-existed your purchase of it. The dealer is liable to repair that.
Comments
Author

Honest John
Latest