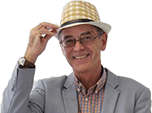 Honest John's Motoring Agony Column 29-08-2015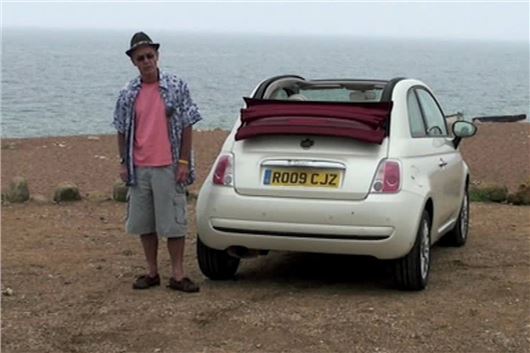 Published 29 August 2015
This week's motoring misdemeanours include insurance outrage, electric avenues, a global issue, endangered species, crunch time and many more that involved too much paper work.
As usual, emails to Honest John should be addressed to: letters@honestjohn.co.uk  Please try to keep them as short as possible.
Under-covered operation
I am a father, with a daughter living in the USA. We visit each other every second year. I drive her car in the USA and she used to drive mine in the UK. No problem, until this year. I tried to add her to my policy with Swinton as usual. No. Tried the RAC, AA, Legal and General, Avia, Tesco and the temporary insurance sites. RIAS, no, "we do not do temps." All the others needed confirmation that my daughter had lived in the UK or the EU for a least a year. How can they insist on this, when she has lived in America, for the past 28 years? This has spoiled her visit, as she is not now insured to drive my car. What is wrong with UK insurers? My daughter is 51 years old and has held a UK driving licence since she was 21. She has travelled, a round trip of 60 miles daily, plus to her work and back in America. No accidents and no claims. Why are the UK insurers being so difficult? I contacted the insurance Ombudsman. No help at all. I am looking to you to Rattle Cages.
PL, via email 
The ridiculous and obstructive UK car insurance business, now run largely by profit-hungry private equity funding, is unique in the World and uniquely protected by UK law, then aggressively policed so drivers are compelled to contribute to its profits. Vehicles should be insured for any qualified driver, not for specific drivers. A needlessly complex system that penalises drivers for minor points on their licences is ridiculous. "Simples," as 'Compare the Meerkat' keeps telling us.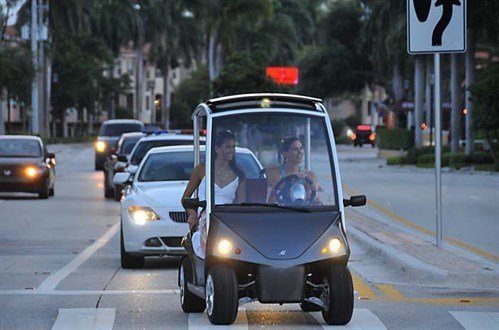 Scilly idea
I would like to use an electric golf buggy on the road as a cheap run about for trips to the shops. They have them on St Mary's in the Scilly Isles (Scilly Cart Co). How can I make one  'street legal'? Do you know who can convert them?
AP, via email
These people offer an electric golf buggy that is street legal called the Garia Monaco: http://www.motorculture.co.uk/garia-golf-buggies.html  This found some used golf buggys for sale that aren't road legal but maybe they could be converted to be: http://www.mygolfbuggy.com/vehicles/used/electric/index.php?gclid=CI_niJGiwcYCFeHMtAoduVkAyg  
Out of Focus
I have a 100,000 mile 2005/54 Mark 2 Ford Focus TD 1.8 that is nearing the end of its days. Last batch of the old model. I do 12,000 – 15,000 miles a year. I want a replacement diesel. Which equivalent new Focus would you suggest and please run a comparison for a comparable Golf if possible?
MC, via email
Your mileage almost justifies a diesel and the relevant engine would be the 1.6TDCI. The improved manifold in head Golf 1.6TDI 110 is now probably better. But a Golf 1.2TSI 110 or 1.4TSI 125 makes more sense, or a Peugeot 308 1.2 Puretech 130. Focus 1.6TDCIs and 1.0 Ecoboosts have been suffering clutch problems.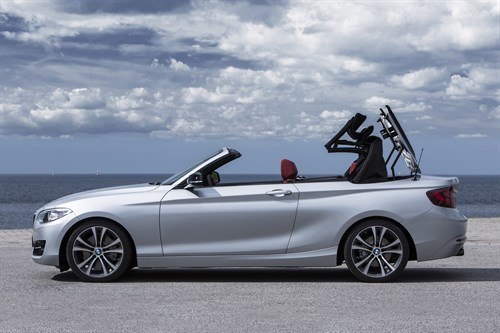 The global position
I noted from Saturdays Daily Telegraph that all BMWs are to be fitted with satnav from September. We own an excellent 15-year old Rover 216 Cabriolet that we decided to replace at the beginning of this year. We waited until the launch of the BMW 2 Series convertible on 28 February and placed our order, plus a £1,000 deposit a few days latter. No part-exchange was wanted, but a satnav was thrown in free to reduce the total cost. The official order confirmed that delivery was to be May, which was subsequently moved to September, which we told the dealer was too late for a convertible. The delivery time was then given as July. We are still waiting. The question arises, if the satnav is now part of the manufacture's price, should we have our invoice for the car reduced. Your advice on this matter would be appreciated.
PT, Oakley, Hants   
No, because the BMW price structure is changed to cover the cost of the standard satnav as well as other specification upgrades and anyway you were always going to get the satnav for nothing. I agree, it's very galling not to have the car in July, but at least you still have the Rover convertible in which to enjoy the summer, and these are now starting to rise in value.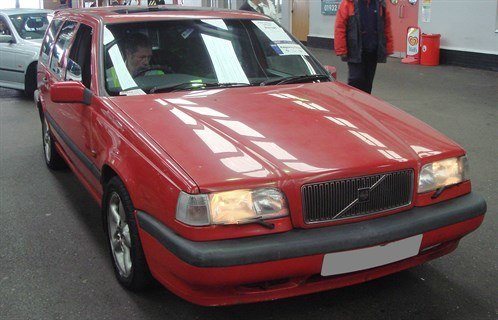 All gone
Can you please suggest a dealer who might be able to locate a good, clean Volvo 850-R Estate (the old boxy shape, pre-2003). I'm in Devon, and somewhere reasonably local would be good.

PQ, Devon
There are only a hundred or so 850-R Estates left in the UK and only one currently advertised. A Google search, which, of course, you can do yourself, found this: carandclassic.co.uk/list/102/850/ And this (the same car): newsnow.co.uk/classifieds/cars-vans-for-sale/volvo-850-r.html/ The same car comes up again on Autotrader: autotrader.co.uk/used-cars/volvo/850/ I found none searching Pistonheads : pistonheads.com/classifieds/used-cars/volvo/850/  There are several search results another 850R that was on sale in 2013. You could continue the search, but you will probably do better looking in Sweden, which will, of course, mean LHD. On the other hand, it's possible that one of the owners of the hundred left in the UK could be persuaded to sell it. Might be worth running a want ad on the excellent Volvo Club website: https://www.volvoclub.org.uk/
Taking a hit
I was recently hit from behind by another car whilst waiting to enter a roundabout, the other driver admitting liability. My insurer put me in touch with a claims management company (which I now understand is their routine for no-fault claims). That company did its best to insist that I immediately accepted a rental car, despite my own remaining fully roadworthy. I was not prepared to be part of what I consider sharp practice and instead contacted my insurer's underwriter directly, who was very willing to process my claim. Subsequently, another claims management company (albeit approved by the other party's insurers) contacted me and offered to fully manage my claim, assuring me that this would 'cut out the middleman' and result in a quicker settlement at a lower cost. It appears that my insurer uses a claims management company to save itself work and in order to obtain a referral fee, then the claims management company inflates costs by encouraging a protracted rental period. Both parties are happy and the third party's insurer is overcharged. How can insurance costs ever come down when insurers act in such a cynical way? Finally, my own car is a classic with low book value, and I fear it being written off if I deal with the third party's insurer rather than my own.
AE, Christchurch
Claims management companies are not charities. They make their money from inflated rental rates for courtesy cars while the damaged car is off the road. To avoid the cost of these hire cars, insurers will often write off a car quickly and settle quickly. So if you want to keep the car and get it repaired you need to deal with the insurers directly. I have covered this scandal many times in the past and there is a FAQ about it at honestjohn.co.uk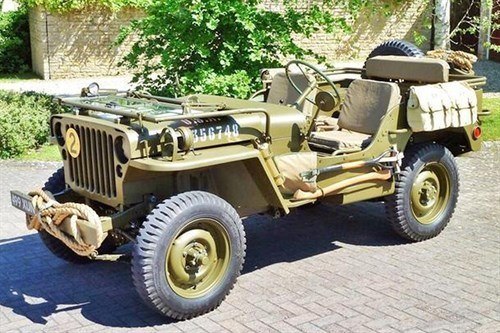 Giving him the Willys
My brother brought his unrestored Willys Jeep from Switzwerland to the UK years ago and left it with a friend. When that friend died, my son collected it and brought it to his house, where it has been sitting for many years. When my brother died in March 2012 I had to wait till February 2014 before I got probate from the Swiss authorities. I went to the house I inherited in Switzerland to search for vehicle documents and found nothing as somebody else had emptied the house out. My son has now had the Willys Jeep restored and we need to register it - but obviously he has no paperwork whatsoever for import or otherwise. Where do I start? Your help would be valuable as I cannot find anything anywhere. I have the V55 and will complete what I can. Any info please? The problem is that the vehicle seems to be unregistered. In Switzerland, you register your vehicle for the canton in which you live, so it would be Vaud but it has no number plate and no registration and my brother lived in other places before he bought his house in Vaud. My brother did not have a drivers licence so don't think the Jeep was ever used or insured, so where do we go from here? How do people register vehicles that have been pulled out of an old barn after 50 years with no ownership and no papers?
IM, Newmarket
These are the official instructions: https://www.gov.uk/vehicle-registration/new-registrations/ Unofficial instructions: http://www.findlaw.co.uk/law/motoring/vehicle_registration/9906.html/ Forums cover it here: http://www.nsra.org.uk/newforum/showthread.php?43964-Registering-an-imported-car-with-no-paperwork/ And here: https://answers.yahoo.com/question/index?qid=20070313163435AAjgoc0/
Economical, with the truth 
My daughter does 10,000 miles a year and is anxious to save money, ie low road tax. Would a diesel driven car be advisable, or would you recommend petrol with higher tax?
WB, via email
Beware of false economy: 10,000 miles divided by 60mpg is 167 gallons at £5.40 a gallon is £900; 10,000 miles divided by 50mpg is 200 gallons at £5.40 a gallon is £1,080; 10,000 miles divided by 40mpg is 250 gallons at £5.40 a gallon is £1,350; So the maximum saved on fuel between 40mpg and 60mpg is £450pa. The maximum saved on annual VED between a 99g/km car and a 150g/km car is £145pa. A £1,000 car such as a 12-year old Toyota Yaris 1.0 cannot depreciate by more than £1,000 and will do 40mpg. But a new £10,000 Band A car that does 60mpg will depreciate by at least £2,000 in its first year. So you could 'save' up to £595 a year by buying a new VED Band A car that does 60mpg, but it will cost you £3,000-£4,000 in depreciation v/s a £1,000 Yaris 1.0 that does 40mpg and can't drop more than £1,000.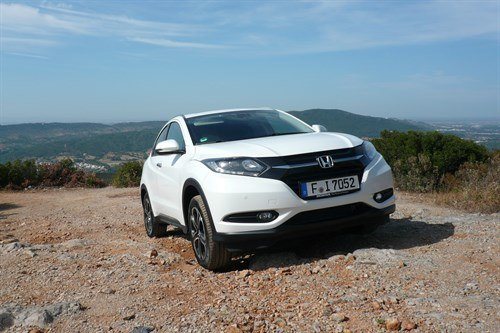 Uphill struggle? 
Do you know if the 1.5 petrol engine in the new Honda HR-V is powerful enough or is it likely to struggle on hills etc?

GG, Halsall, Lancs
Strangely, the HR-V 1.5iVTEC 130 works better with the CVT-7 than it does with the 6-speed manual. It's actually very relaxed on the motorway giving about 34mph per 1,000rpm. Obviously, you have to take it at its own pace on hills, but it only starts screaming if you go nuts and plant your foot in the floorboards. Full test of all versions here: honestjohn.co.uk/road-tests/honda/honda-hr-v-2015-range-road-test/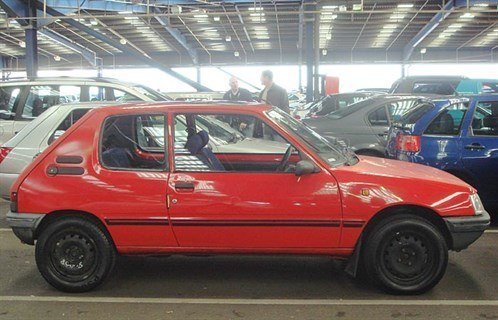 XS steering effort
My wife bought a Peugeot 205XS new in April 1990 and it goes well, but at 80 she finds the lack of PAS a problem. Is it possible to fit PAS now, and if so where should we go? We live in Farnham Surrey. I guess that the cost will be more than the car is worth, but if it is possible it will let my wife keep a great friend for a few more years.
RM, via email
There are retrofit power steering specialists. And, of course, PAS was fitted to the last of the 205 GTI 1.9s, so the bits and pieces are available if you can find them, and at a price. Try: http://www.power-steering.co.uk/
Rock 'n roller
I recently replaced my Audi A4 3.0TDI quattro with a 2013 (W204) C Class AMG 350 CDi Estate. I am very pleased with it, except when towing my caravan. Despite new friction pads in the Alko coupling stabiliser, increasing the car tyre pressures (as the manual specifies), and various load option (nose weight and distribution) in the caravan, I suffer from instability. The problem is only present when passing, or being passed by a vehicle from Transit van size up. The air displaced by the passing vehicle acts first on the caravan body behind the caravan axle, causing the caravan to pivot about the axle, and push the car via the tow ball. Then, as it moves past in front of the axle, pushing it the other way. The stabiliser damps the actual ball/hitch movement, but the effect is still a bit scary. I wonder if it's possible to fit a stiffer anti roll bar to the rear, as I think the caravan is causing the car to roll, and then the direction change is the result? My Audi had no such problems, but had been fitted with an RS4 rear anti-roll bar. The Audi and Mercedes are of similar size, power and weight although the rear overhang is greater on the Mercedes. Any ideas? I don't want to change cars again, not least as I'll loose a lot of pennies in the process.
MC, via email
I think something is affecting the car's electronic stability system that then counteracts your natural reactions. You don't say if the Mercedes has air suspension. Of course, it doesn't have the four-wheel drive of the Audi. I guess you must have explored options with the dealer. We recently received a similar complaint about towing with a new LandRover Discovery Sport and another where the owner of a Mazda 6 had recently changed his rear tyres. It could be that you'll find you answer via caravan forum such as the Caravan Club's: caravanclub.co.uk/community/discussions/welcome-hobby-talk/introductions/Introduction-to-forum/rt/534501/  Or caravantalk.co.uk/community/  (there will be others).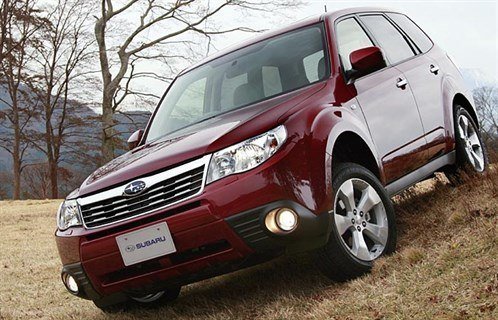 De-Forestation
I'm hoping you can help me over a problem I am having with a car I have just bought from a dealer in Buckinghamshire. The car is a 2010 Subaru Forester. I paid £12,000 for it and after about 40 miles into my drive home the speed dropped away but the revs remained high. I eventually came to a halt on the hard shoulder of the M25. The dealer informed me he had Platinum cover from Warranty Wise and they would cover the complete repair costs. The garage I have chosen to use is Proveeda in Ipswich. It is my closest Subaru specialist. They say they will not work on the vehicle to fully diagnose the problem before Warranty Wise guarantees payment. Warranty Wise says it won't authorise any payment until it has discovered what the issue is, as apparently 'wear and tear' will not be covered. I've read the Platinum cover and thought it would be, so I can't see why they just don't authorise a fix for whatever the problem is? My dilemma is: do I persist with the rectification of the clutch problems via the warranty company, or do I look for a refund and somehow return the car to the dealer? Any advice you could give me will be gratefully received,
JM, via email
The dealer who sold you the car is liable, not Warranty Wise. The fault pre-existed your purchase of the car and the taking out of the warranty. It would be attempted fraud try to pursue a claim against Warranty Wise.
Unbending rules
You regularly recommend the Honda Jazz or the Nissan Note for the older driver. We agree, having driven a Jazz and owned a Nissan Note for two years. However, we now drive an automatic A-Class Mercedes with sensors and find it the best of all. Why do you never recommend this model? 
PH, Cowes, Isle of Wight 
The previous model W169 A Class had advantages for older people but the new one is no better than any other hatch. The BMW 2 Series Active Tourer is probably your best bet. Cheaper, the Jazz is hard to beat. We have a 120ps 1.5iVTEC 5-speed auto in Thailand.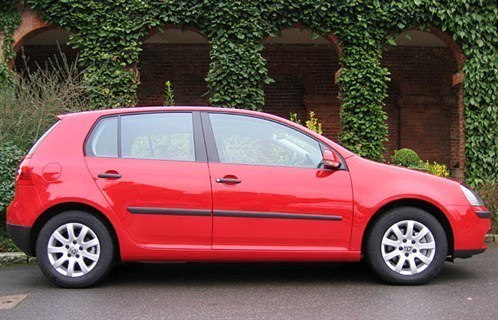 Mechatronically minded
Recent I had problem with the gearbox of my 2007 Golf DSG. I face the following: Diagnosis for gearbox fault £99. Mechatronics unit for gear box including oil and filter and sealing ring £2,081.10. Labour for fitting £270. Total cost for repair £2,450.10. All prices include VAT and parts and labour have an unlimited millage and 2 year warranty. I was under the impression that VW under the recall would fix this free of charge. What VW is saying is, "sorry the recall was for only 7 speed gearboxes and not 6 speed gearboxes." Mine is supposedly 6 speed. Is there advice or way you could kindly please help me? 
UH, via email
Yes, the recall was only to change the oil from synthetic to mineral in 7-speed dry-clutch DSGs from 2009 to 2013. No recall for the wet-clutch 6-speed, which is due a routine transmission fluid change very 4 years anyway. And no liability on VW for a car more than 6 years old. Failure to carry out the fluid change is the most common reason for failure of 6-speed DSGs.
Lane and simple
There's been a lot of talk recently about the need to get lane hogs to move over to empty inner lanes on motorways. However, this will never work in general unless those in the faster lanes also allow the slower vehicles to re-enter their lane to overtake when needed. It shouldn't be necessary to have to wave a copy of the Magna Carta out of the window when trying to move from the second to third lanes.
HS, Darlington
Too true. But the problem remains the middle lane morons who don't anticipate the needs of drivers in the nearside lane who are closing on the vehicles in front of them.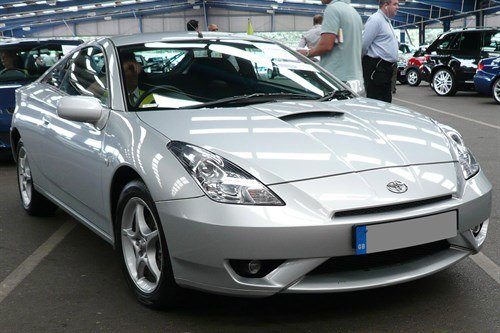 Ashes to ashes
My son, a mature man, drives a Mazda MX5, which is bound to fail its MoT next month and any remedial work would be uneconomic. It's fit for the dustbin. He's a bit cash-strapped at present so I said I'd pay for a replacement car up to £5,000. His spec is 2-door, coupe, petrol, has to cope with street parking in London. Not used for work and only does about 2,000 miles a year. Possibly fancies another MX5, Audi A1 or A3, BMW 1 or 2 Series, Honda. The key issue in my mind is engineering, reliability and repair costs. I would welcome your comments and suggestions.
RB, via email
Maybe a Celica GT 190. Excellent front wheel drive handling and should not drop much if kept in good shape.
Clinical appraisal
My daughter is a Product Manager of a major Pharmaceutical supplies company, and is in need of a dual purpose vehicle with a  primary function of personal and family transportation and secondly for the transport of demonstration models of her company's products. The items transported include medical machines weighing around 50 kilos that must be loaded and unloaded, singlehandedly, in commercial and residential areas. It is essential, for product and personal safety that the machines be securely fastened in an upright position during transport. An ideal solution could indicate some form of elevating mechanism electrically operated to permit and assist roadside operation. The machines have an overall height of 35 inches. Could you also provide any advice on the need for public and product liability insurance
LB, Thames Ditton
50 kilos is a woman's weight and 35" is high to lift out of a hatchback. It could be that a WAV (Wheelchair Adapted Vehicle) with an electric rear ramp and a trolley for the machine will make the most sense. They have excellent means of securing brakes and unbraked wheeled vehicles on their load decks. See: brotherwood.com/ Her employer will already cover her for public liability.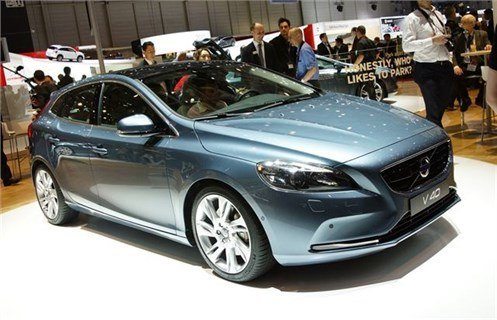 Smoked
Last week I purchased a used Volvo V40 from the local Toyota dealer. The first question I asked was "Has this car been smoked in?" His definitive answer was "No." On that basis I went ahead with the deal, the car was valeted and the odd bits done. When I got it home it became apparent that the car stank and I spoke to the service department who assured me that they could rid the car of the stink using ionising bombs. This was duly done and the car returned seemingly fresh. However, after a 500-mile journey, the car again stinks. Can this be cured? (I am quite happy with the car.) If not, can I demand my money back as the car has been misrepresented?
AT, via email
If the 'bombs' have already been tried and failed I can't think of any way this can be cured apart from by stripping out all the upholstery and trim and replacing it. Reject the car: honestjohn.co.uk/faq/consumer-rights/
Worn again
I have a Vauxhall Astra 1.7 CTDI 2004, which I have owned from new. I achieve 50 MPG and the car is in good condition. It has been services annually and very little has gone wrong with it. But in the last 12 months the emission warning light comes on. The Vauxhall trained engineer who services and generally looks after the car has tried fixing the problem, ie resetting the car computer, changing the sensor. Also the car's turbo seems to not kick in on occasions then the next time I go out it seems fine. Or I can be driving along and when I put my foot down black smoke kicks out the exhaust and the Turbo is fine with good acceleration. The car has done 113,000 miles. I would appreciate your thoughts.   

DS, via email
Probably failing turbo bearing oil seals (and a failing turbo bearing). Instead of lubricating the turbo bearing, the sump oil is being burned in the combustion chambers, creating additional soot. I think it needs a new turbo, new turbo oil pipe and new turbo oil return pipe (because these pipes usually get blocked by carbonised oil).
Comments
Author

Honest John
Latest