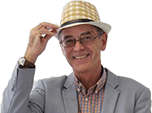 Honest John's Motoring Agony Column 25-07-2015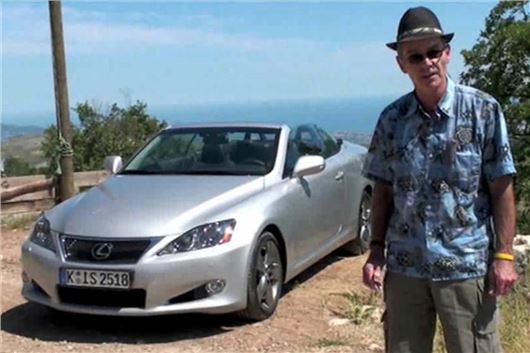 Published 25 July 2015
This week's car conundrums cover pollution solutions, doing well on Shell, going for broker, runaway cars, electric avenues and many more that Telegraph Cars cast by the wayside.
As usual, emails to Honest John should be addressed to: letters@honestjohn.co.uk  Please try to keep them as short as possible.
Alternating currently.
I'd appreciate your advice on this please. A few weeks ago the battery warning light of my Peugeot 5008 went on whilst I was away from home. I took it to an independent garage that did a two-minute check and said that it was likely to be the alternator. They could fit me a new one (I was advised not to drive children and car load home in case the battery just drained mid journey.) The next day they confirmed that I needed an alternator but that it wouldn't be costly. They would call me with the price. They didn't call, but several hours later, husband picked up the car and paid £550. The battery light remained on, but the garage said its diagnostics man hadn't been there and no one else knew how to reset the warning light. They would do this for free at a later date. I couldn't get back to that garage (miles from where we live) so took it to Peugeot, who sorted the problem for £770, nothing to do with the alternator. They say that the battery light would have gone off automatically if the alternator had been the problem. I don't think that the first garage intentionally conned me, but it's a costly mistake, seriously impacting our finances. I'm about to call them and ask for a refund?
JB, via email
I think you are due something back for the misdiagnosis, but certainly not all of it. I'd settle for the labour charge only. They got it wrong, but they were an independent unfamiliar with the vehicle, it was an emergency situation, and now you have a new alternator, which you did not have before.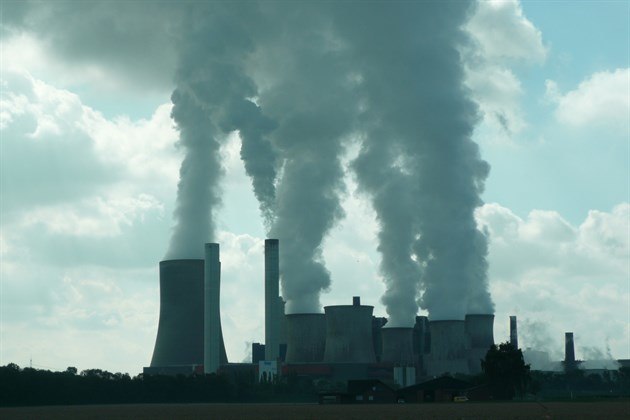 The emissive link
Is a diesel/electric car expected in the future, as this might help with the comments in your letters page about the petrol ones that when running on engine are not very economical on long runs? Also is the EU6 diesel engine to be allowed in to London in a couple of years' time when they tighten the pollution rules? One last question: do you need alcohol test kits in France nowadays, as I remember they didn't go ahead with this a couple of years ago?
RB, Tunbridge Wells
I think you are referring to plug-in hybrids, which is where the real mpg disparity is greatest. They are rated at well over 100mpg, but only run on electricity for about 30 miles, so on a long run their economy is not massively better than a standard petrol hybrid that will do around 60mpg on a run and about 50mpg living a life of relatively short runs from cold in the suburbs. Their big plus over diesels is low stress engines and drivetrains and very little to go wrong because they are not saddled with the multiplicity of filters of an EU6 diesel and there is no need to spend £30 'Adding Blue' every 5k-6k miles. So far EU6 diesels will be allowed in London; EU5s or lower won't. Most of the electricity for electric cars and plug-ins comes from coal or oil fired power stations, so these cars merely reduce pollution in cities; overall they may even increase it. No, the corruption scandal of the breath test kits was exposed years ago.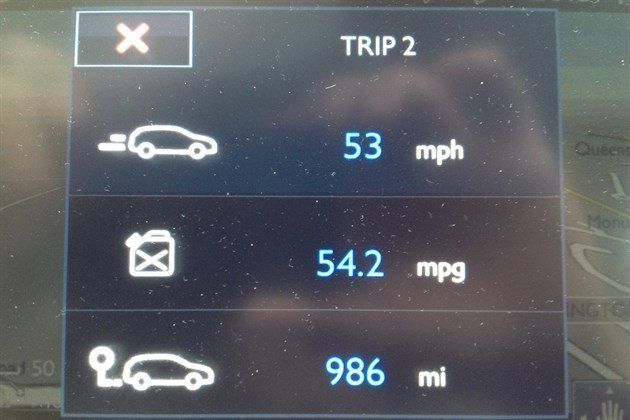 Brimming over
For both petrol and diesel, could you recommend which fuel companies and types of fuel should be used to gain the best value for money and economy? I understand you may prefer certain brands over others. Is there evidence for these recommendations? Would this differ if the vehicle was kept for say a couple of months or for someone who may even keep it for 3 years?
JL, via email
Shell V-Power Nitro Plus petrol or diesel is the best and is the only fuel I use. Keeps the engine clean and gives more torque at low revs, which can be used to gain an economy improvement that pays the extra cost of the fuel. This advice has been endorsed by hundreds of readers. Additionally, look at the economy figures I achieve in /our-cars/ My recommendation never differs.
Mis-matched?
New Audi A3 Sportback SE v/s new VW Golf Match? I have just read your latest newsletter and in particular the piece on Vauxhall discounts. It concluded by reference to three on-line brokers. I went to the Carfile site and looked up the manual 5-door Golf Match and to my surprise it showed the car as producing only 120g/km CO2 and VED Band C. It looks as if you were right when, two months ago, you suggested that the 125PS engine would replace the 122 quite soon.  Strangely, the VW website lists the CO2 emissions on the manual 5-dr Match as 123 and VED Band D. Who do you believe?
MF, via email
With so much information to process by so many different people there will always be disparities. So you simply make it a condition of your order that the car will be 120g/km CO2 and therefore £30pa tax. A change of wheel size will increase the CO2, so the basic Golf 1.4 on 15" wheels might be 120g/km and a Match on 16" wheels may be 123g/km. But you're only talking about a difference in tax of £80 a year, which is buttons compare to the price of the car.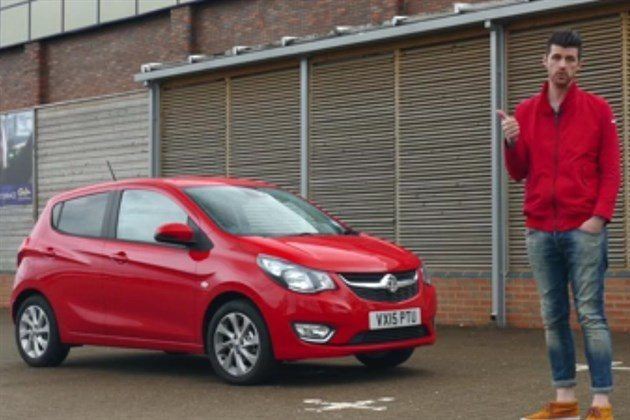 Steer clear
I've just been reading your review of the new Vauxhall Viva. One of the criticisms is its steering. I sometimes wonder with all the technology available and all the experience of past models how it's possible to build a car that has poor lifeless steering and rides badly. Surely manufactures must know by now how steering should be set and the same with suspension to endure the ride isn't too hard or too soft (allowing for body roll). Yet time and time again I read about new cars with harsh rides and dull lifeless steering. Why don't they get experienced motor journalists to drive pre-production models first so they can iron out all the problems? Although in this day and age there should be no excuse for building a duff car in the first place.
DH, via email
It's because in order to preserve engine power and lower CO2, cars now have direct electric power assisted steering. Basically, an electric motor is clamped around the steering column. It's very difficult to endow such a system with any 'life' as we know it. Renault manages with the RenaultSport Megane. So does Mazda with the new MX-5. Very few others do. Nothing has the quality of steering feel that a proper hydraulic rack had. And, of course, the Viva is a cheap car. Hilarious video: 10 things you need to know about the Vauxhall Viva.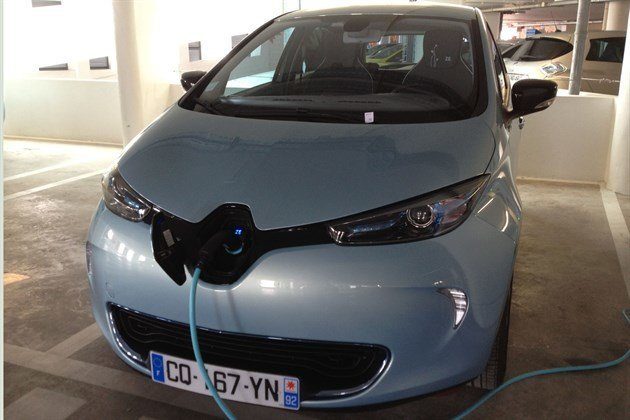 Giving it a plug
Would you consider a small electric car suitable for an 84 year old lady who has always driven a Peugeot 206 automatic? My main concern is her adaptability, reliability of the car and vulnerability in the event of an accident. She will only be driving short distances locally.
GS, via email
As long as she has somewhere to charge it, then a very good idea. I recommend a Renault Zoe as best. It drives very gently. http://www.drivethedeal.com was recently offering one at a massively discounted price.
Test riven
Here's a bit of a conundrum. How can a private seller now check if a buyer is insured to drive another car if insurance companies are no longer sending out hard copies of the insurance certificate? If the buyer isn't insured, then the seller's car could be seized if stopped by the police.
JM, Birmingham
Particularly the Surrey police. The answer is that the vendor asks the potential purchaser to furnish him with a print-out stating that the insured can also drive any insured car not owned by him to third party risks. He must also keep that print-out in case it turns out to be false and he needs evidence he was non complicit in the purchaser driving uninsured. If you think they are making life very difficult, you're right.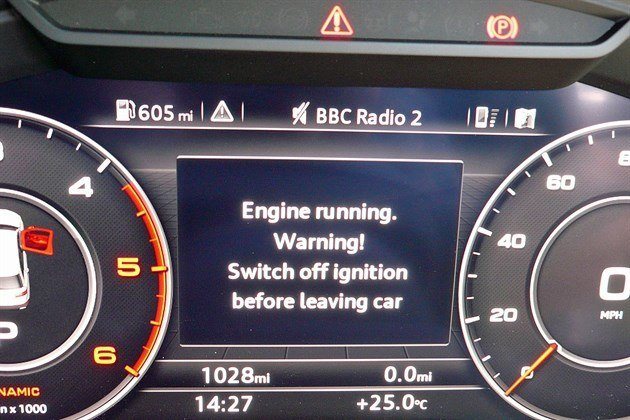 Autonomess drive
I have had three Evoques, but this is the first with an Eco system that you cannot switch off. Normally when I stop the car and Eco cuts the engine, if I remove my seatbelt the whole car switches off. I got used to this and if I then pressed the start/stop button the electrics came back on. However, last Sunday I went to a country park to walk my dogs. After I stopped, having reversed into a car-parking bay, braked and undid my seatbelt, I thought the Eco had shut the engine down. I actually got out of the car and was standing with the door open when a person coming toward me shouted, "your car is moving". The door was open and I was confused as it wasn't on a slope. I ran by the door and saw it was in Drive and doing 4mph. It went straight through a hedge before I could get my foot in and on the brake to stop it. I got badly bruised and twisted my back and the car is covered in  scratches from the hedge. Luckily there was nothing in front and no children around. I have a witness, but I cannot understand how this happened and Land Rover says no fault shows on the computer. However, normally the car doesn't move with the drivers door open either, yet on this occasion it drove off with the door open, no seatbelt in place and the key was in my pocket so I wasn't even in the car.

AT, via email
I'm afraid it is entirely your responsibility to shut the car down completely, put it in 'P' for park and make sure everything is switched off. Some years ago another reader got out of his Jeep Cherokee when it was still in Drive and the car then proceeded to run over his 3 year old son before crashing to a halt in a wall (happily, the 3 year old son was unharmed apart from a few scratches). That reader tried to lay the blame on Chrysler Jeep.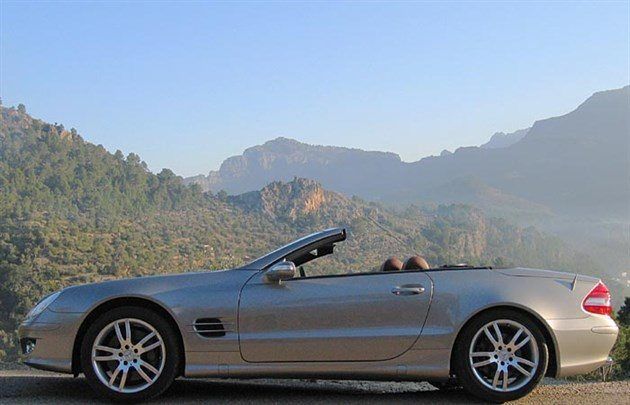 Merced man
I am trading in my 83,000 mile 2006 SL350 for a new MINI and have been offered £8,000 part-ex. Now it has developed a fault and needs a new power steering pump at £750, which is presently being fitted at the local Mercedes garage. The car looks good and has been well looked after. My dilemma is should I go ahead with the part-ex deal or pay the garage bill and then sell privately?

DD, via email
That's a low offer for a 2006 SL350 (assuming it is the more powerful 2006 upgrade). First see what http://www.webuyanycar.com will offer you. If not enough, try advertising, and chip away at the cost of that MINI. BMW loads the list price with all kinds of extras including delivery, registration tax and first year tax, then hits you hard for essential extras like aircon.
Shuddering the blame
In July 2013, while under warranty, my 2011 Freelander II TD4 GS auto developed an intermediate shuddering on changing from 1st to 2nd gear when the ambient temperature rose. Whilst the dealer has repeatedly taken the vehicle back, nothing gets resolved. They refuse to replace or buy it back. They will only agree to keep trying to fix the fault. After nearly 2 years of this I am at my wits end to know how to get the problem with Land Rover resolved. I have a car that will be impossible to sell.
CW, via email
This is one of the standard Freelander II faults: honestjohn.co.uk/carbycar/land-rover/freelander-2-2006/?section=good/ If you have documentary proof that the car went back to the dealer for this within the warranty period, you could contend that the fault was present and not fixed within warranty and that the dealer is therefore liable. Law here: honestjohn.co.uk/faq/consumer-rights/ On second thoughts, this is probably due to contaminated fluid. The dealer may not have the expensive equipment needed to change automatic transmission fluid so you could give him an ultimatum that if he does not fix the car you will take it to a member of fedauto.co.uk and get it fixed then send the bill to the dealer.
Untold misery
In our local weekly newspaper, a report from Birmingham Magistrates Court featured two cases of "Failure to deliver part of a registration document relating to the notification of transfer of a vehicle to a person who was not a vehicle trader." Cases proved, each with a £200 fine, £90 costs, £20 victim surcharge. This makes me wonder what agency brought these cases to court. I would not think it was the vehicle purchasers, as to buy without the paperwork is plain stupid. Any thoughts on the involvement of the forces of law and order?
RB, via email
It's the DVLA. Nice little earner for them, as if selling keeper's details to carpark enforcers wasn't enough. I've been fighting this issue for years, but it keeps coming back.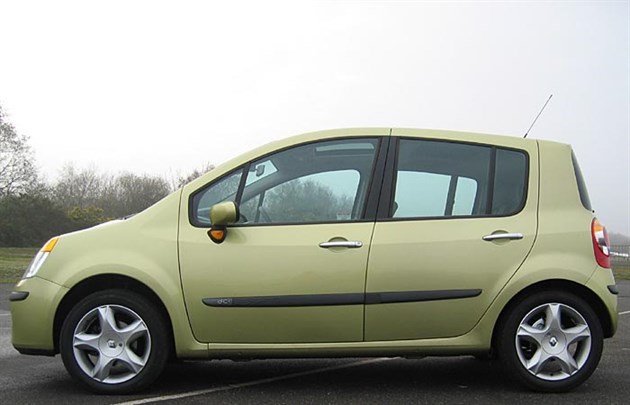 Modus operandi 
We are in the market for a new car and currently have a 2007 Renault Modus 1.5 diesel. We would like to replace it with a similar type of car such as a Hyundai ix20, KIA Venga or Ford B-Max. What would you recommend? In a hilly city like Sheffield, is diesel a better choice?
JG, Sheffield
When we test-drove the B-Max we were very disappointed with its 1.5 litre diesel engine that was almost completely gutless (though at the time the 1.5 diesel was still under development). The 1.0 Ecoboost 120 will get you up hills better, is far better to drive, but needs idling for 30 seconds or so before switching off after a steep ascent that will overheat the turbo. The 1.4 diesel and 1.6 diesel in the Venga and ix20 are okay, but you are still more likely to run into problems after 3-4 years with a diesel than with a petrol engine. I'd go for the B-Max 1.0 Ecoboost 120.
Nice little learner
I am a 44-year-old who had never driven until learning and passing my test just over a year ago. I live in London and tube to work so it was never a priority. I had an old banger that spent most of the year on the driveway sick, and has finally given up the ghost. So I haven't driven much, but I have got a year's no-claims. I have to do a bit more driving in the next year, so I'm looking for a new car now. It's a bit of a luxury but I'm prepared to treat it as such, have it for a couple of years and see if it's worth it. I'm an ex-rugby player with a dodgy neck so something comfortable for my 6 foot 3 well-upholstered frame would be good. I learned in a Focus and was thinking that or maybe a Civic, possibly on lease. Bit nervous about the used market. But generally I'm open to ideas. I drove a crossover briefly in the US recently and enjoyed that. Any suggestions?
DL, Finchley
A FIAT 500 is good for tall people because it has a high roof and the front seats have long, tiltable squabs. (Obviously a 6' 3" ex rugby player will have no worries about his masculinity.) A Honda Jazz is also very good because of its astonishing interior space. I did 200 miles in June with 5 adults and 6 kids aboard (obviously not in the UK). Traditionally VW Polos have also been good small cars for tall people because they are built to accommodate Germans.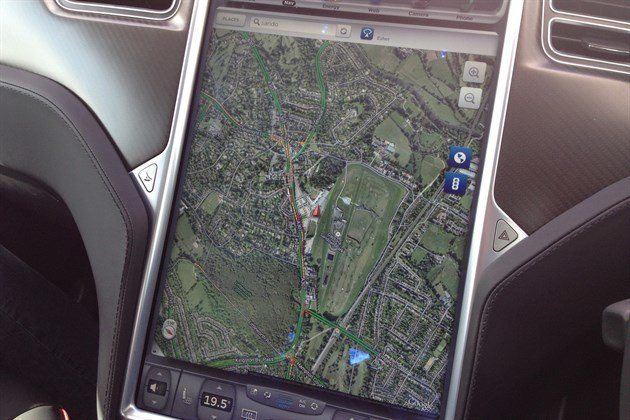 Tes drive
I thought you'd be interested. As a birthday present I hired a Tesla 85S from 3Fev in Redhill for 24 hours and took it for a 280 mile drive. An uncanny combination of massive instant surge of acceleration and flat handling, with a long-wheelbase limousine ride. Yet the Tesla could be driven like a Scalextric across lanes, great fun. The car had a huge panoramic sunroof, and was the best sports car I've driven since 1963. The 17 inch vertical screen display and excellent sound system are other highlights. It had 240 miles reserve when we picked it up and drove to SW London then Tidworth, Wilts, then to near Chichester, then the next day back to Redhill - visiting three sets of grandchildren. We recharged fully once at the A34 near Winchester, at 142 miles, which took an hour; we did 280 miles in total with 80 miles left in reserve. And all free. We used all the toys and I'd say the 240 miles capacity is more like 200 miles in real life, though still an incredible insight into what my grandchildren will be driving. I'm tempted to buy but still enjoy my 2005 SLK280 and 2008 Chrysler 300C diesel estate. 
MK, via email
Yes, I've driven a Tesla 85S 85S: honestjohn.co.uk/carbycar/tesla/model-s/ And there are about half a dozen running around the Weybridge area saving yet more tax for city merchant bankers, etc. In the UK it's an excellent way to transfer pollution from city centres to the environs of the coal and oil fired power stations where the electricity is generated. (Tesla has taken over what used to be the Trident Honda dealership in Queen's Road, Weybridge.) 
August, September, Octavia
I am just about to order an Octavia 4x4 Estate, EU6 compliant, for delivery in September. Unfortunately there are no similar vehicles currently available to test drive. After purchasing a 61 reg 4x4 estate in 2011 we found that we had never changed gear so much. My wife hated the car. It always seemed to need a lower gear than in should have for the road conditions at the time. For this reason, we do not want to buy a car that we have not driven before. I find it strange that of vehicles being ordered for delivery in September, none are available to drive and won't be for two months. Will the change from EU5 to EU6 have any detrimental effect on vehicle performance? With orders placed in June Skoda gave Park Assist and Adaptive Cruise Control free.

JM, Ruthin, N Wales
The VW Golf Alltrack and the SEAT Leon XPerience are very similar under the skin. Some VAG EU6 2.0 litre diesels need AdBlue to qualify; others do it by simply virtue of manifold-in-head engine technology. We were knocked out by the performance of a Golf Alltrack 2.0TDI 184 DSG: honestjohn.co.uk/road-tests/volkswagen/volkswagen-golf-alltrack-2015//  When I last looked, drivethedeal.com could put you onto them at £5,000 discounts, so even the prices make sense.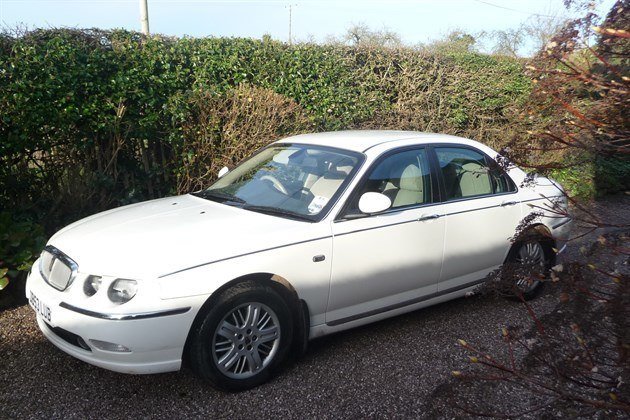 Rover's return
Encouraged by complimentary comments in the Expert Advice section, I recently lashed out a whopping £750 on a 180,000 mile 2001 Rover 75 diesel. In fifty-four years of motoring I've not owned anything so luxurious: such a pity it wasn't developed, thanks, I gather, to Berndt Pischetsrieder's lack of support. Shame on him. To get to the point: over the last few weeks clutch operation has been fine when I'm rolling in higher gears - gearchange smooth, clutch biting properly - but in car-park type situations involving clutch slipping and lengthy pedal depression in first and reverse gears, the gear lever and clutch will lock up so that changing gear becomes impossible. It becomes necessary to brake, stall the engine and knock the gear lever out of engagement. I'm pretty well a Haynes manual four-spanner amateur. Will I be able to cope? Engine and gearbox removal won't be possible.
JE, via email
That will be a dual mass flywheel problem that there is absolutely no chance of fixing yourself with a box of spanners. It's a gearbox out job to replace. 180k miles is excellent life for a DMF and clutch.
Column winces
I would be very grateful for your advice regarding a problem I have had with my FIAT 500. It is a 2008 1.4 Sport model, which I have had for 5 years and has very low mileage (34,000). The power steering failed recently, and both the RAC man and the mechanic who fitted a new steering column (at enormous expense: £1,600 plus) told me that this is a common problem with the Fiat 500 and Panda. As this is a potentially very dangerous fault, I wondered whether you agree with me that this being the case it should have been a product recall job? Do you think there is any possibility that I might be able to get Fiat to recompense me for the replacement? I had to have the work done, as without it the car would have been dangerous and completely worthless, and I really couldn't afford to replace it. Any advice you can give me would be very gratefully received.
AC, via email
Common problem on Puntos, Pandas, Meriva As and 500s caused by drivers holding the steering on full lock and burning out the electric power steering motor. It should not cost £1,600 to replace. Had your job been done at a FIAT dealer there might have been some goodwill. But because it was replaced independently I very much doubt that FIAT will help you in any way. The car can be driven without PAS. Just has very heavy steering.
Locked out
I returned after a holiday and my Mercedes C220CDI refused to start (2 weeks out of warranty with Warranty Wise). It was transported to Mastertech in Manchester and diagnosed with a failed steering lock. The car is an 11 reg with full Mercedes service history up to 3 years old, then by my local garage, and has only covered 38,000 miles. The repair cost is £520.80. Do you think Mercedes might contribute?

BD, via email
No, because Mercedes Benz has not been servicing your car. Steering locks are becoming a common problem on the W204. Your mechanic did you a favour. Mercedes dealers charge a lot more.
Getting a Grip
On the basis of their EU rated low noise levels I shod my Mondeo with Goodyear Efficient Grip 205/55 R16 tyres. On smooth surfaces they are whisper quiet but on say motorway black top surfaces where the texture is visible they are horrendously noisy. Is this just another failure of EU test ratings along with the MPG fiasco?
AM, Watford
No. I'm on Efficient Grips. Same tyre size. It's a problem with the type of surface laid on some UK motorways - though obviously not the M25, M40, M1, M3 or A1M that I regularly travel on.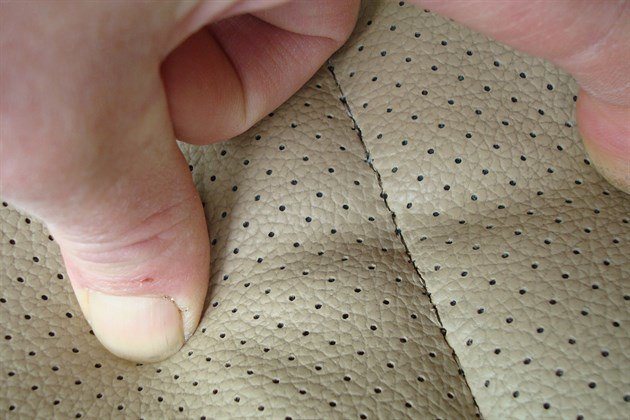 Splitting: the difference
I am writing to ask your opinion in regard to the longevity of the seats in my 2008/58 Mercedes C180 Estate, upholstered in imitation leather. I was surprised the other day to discover the centre panel of the drivers seat has torn along one of its sewn seams. Examination of the passenger seat reveals it too is about to tear in the same place. The fault seems to lie with the seat construction and quality of the materials. The material the seat panel is covered in seems insufficiently strong, being perforated and at the most 1 mm thick with only a thin fabric reinforcing. Upward pressure from the padding coupled with stresses from being sat on, appears, as best I can describe it, to have pulled the stitching through the material, tearing it along the seam. Is this a complaint you have come across before?  The C180 receives comparatively little use, in stark contrast to our previous W124 Estates that survived children, dogs, building materials and close to 200,000 miles before showing much wear.  I should perhaps add that I am 12 stone and my wife considerably lighter. The vehicle has covered 51,800 miles, is well maintained and in otherwise good condition with no wear to the interior. I have it serviced regularly by local specialists, The Burton Motor Workshop, and whilst this shouldn't have any bearing on the interior quality my feeling is for this reason a letter to Mercedes seeking goodwill towards the cost of repairs is probably unlikely to receive much sympathy. Replacing both seats doesn't appeal but may be my only solution. I would be grateful for your advice first.
SH, Hartshorne
A 2008/58 has met its required life expectancy of 6 years and is in fact almost 7 years old. The seat material is Mercedes Benz 'Artex' and in order to ventilate the seat it has been perforated and this has weakened it. I'll note in 'carbycar'. The only answer is to try to get it fixed by a local 'car upholsterer and trimmer' (http://www.yell.com). You can't hold anyone legally liable.
The choke's on all of us
I realise that changing a diesel engine from EU5 to EU6 involves quite a bit of engineering to deal with NOx emissions. What is required to alter a petrol engine to be EU6 compliant as they emit much less NOx in the first place? Will this AdBlue in diesels be a permanent requirement for diesels engines or will there be a new engine that will not need any additives?

JM, Ruthin, N. Wales
Mazda Skyactiv diesels always met EU6 without the need for any sort of additives. Most of VAG's lower powered diesels do too because they adopt the same manifold in head engine technology. For petrol engines to meet EU6, all that is needed is to turn the wick down electronically at certain points in the ECDC drive cycle. This can be disastrous, leaving the car with insufficient torque for a hill start, as it was in the case of the FIAT 500 and Ford KA 1,242cc models, though the programming has now been rectified.
Risky business
My daughter has just had her first driving lesson and will, later, wish me to take her out in my wife's MINI. Where can I obtain reasonably priced insurance? Alternatively, which small new car comes with a suitable reasonable insurance deal?

JW, via email
This is a minefield and potentially very costly. Insurance for accompanied learners is much cheaper than for newly qualified teenage drivers because accompanied learners are a far lower risk. Telematics based insurance where the insurer can keep an eye on the driving generally works out cheaper. Various alternatives at the end of this list of links: honestjohn.co.uk/useful-websites/tax-insurance-warranties/
Green goddess
I have sold my 1967 Citroen DS21 Pallas in Canada for a staggering amount and have spent endless time considering what may be my last earthly vehicle. As well as wasting many hours watching Mr  Clarkson roar down old airstrips all over the land in all manner of missiles costing ridiculous amounts of money and usually too low to the ground for an oldie like me, it suddenly came to me that there is only one car; the rest by comparison are obsolete, and that is the Citroen C6.  
RH, via email
You should hook into https://uk.linkedin.com/in/kadams1970 because he just replaced a Renault Avantime with a C6. I drove a 1957 DS round the Millbrook hill route recently and, being a '57, it had a 1930s Citroen engine, so 1st gear was required for the steepest hill. This was definitely not the East African Safari spec.
Comments
Author

Honest John
Latest