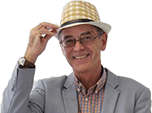 Honest John's Motoring Agony Column 23-07-2016 Part 2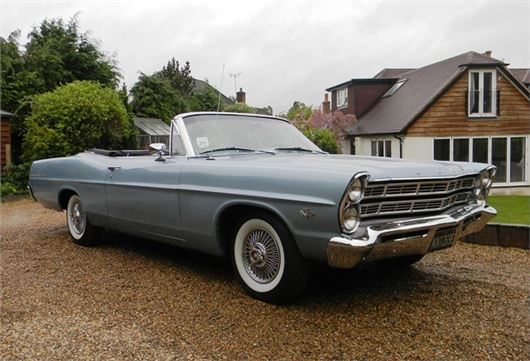 Published 22 July 2016
Click back to Honest John's Motoring Agony Column 23-7-2016 Part 1
Dollars to the pound
I am thinking of shipping over a 'classic' 1960s Ford from the USA. They are beginning to fetch silly money for the right model. Do you know any people / forums I can bounce queries to?
 AG, via email
The post-Brexit dollar rate makes this much less attractive and there have even been rumours of sterling and the dollar reaching parity, which will make any American car 50% more expensive than it was before the vote. There's quite a lot in here: /useful-websites/buying-importing-selling/ But you should also be checking results at Mecum auctions and Barratt-Jackson because the choice cars are already fetching huge money in the US, often (but not always) a lot more than they fetch here even after import taxes (some of which are avoidable). Barratt Jackson and Mecum are for anything from 1900 to 2016, but the heaviest emphasis is on 1960s and 1970s American 'baby boomer' cars. You'll also pick up a lot of information from watching American TV shows like Fast 'n Loud, Wheeler Dealers, Countin' Cars, etc., because they will show you what the cars are costing the dealers and restorers pre-restoration. For example, you won't find a 1950s or 1960s Cadillac convertible in restorable condition for less than $10,000 while an original steel body for a '32 Ford could set you back $10,000 plus.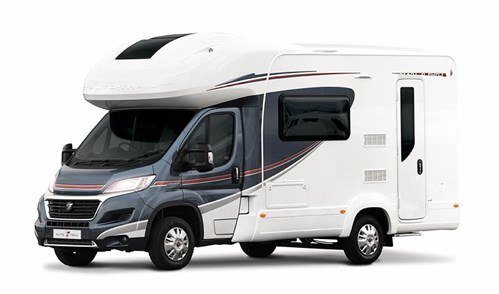 Pulling the other one
In the past you have given me excellent car advice. My wife and recently invested in a new Autotrail Imala 620 motorhome and we are thoroughly pleased with it. We are now considering buying a small car to tow behind it. What small car do you recommend? What aspects of 'car towing' do we need to be careful of? 
CL, Penrith
A Witter towbar with electrics is an option on the Imala 620. Two ways to tow a small car: on a trailer, or using an 'A' frame that takes over the towed cars steering so it follows the motorhome. Towing cars long distance on a raised front wheels breakdown rig is definitely not recommended. Obviously, the smaller and lighter the car the cheaper it will be on fuel to tow long distances. Should not be automatic. Maybe a current model Smart ForTwo. A VW Start Up carries a bit of status but is very basic. Otherwise, the cheapest and most cheerful small car at the moment seems to be the Vauxhall Viva. (For anyone wondering, the reason why people buy motorhomes rather than caravans, then tow a car behind them, is that motorhomes can be parked overnight virtually anywhere. Caravans have to stick to official campsites.)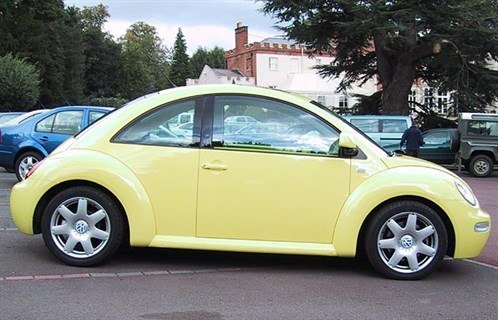 Beetle drive
We are thinking of selling our much-loved VW Beetle as we really do not need two cars but have little idea of its value. We bought it new in March 2000, it is yellow, automatic, with sunroof and air con. It has a full service history with all records, etc. 37,000 genuine miles and is in excellent order having always been kept in a garage. Your advice would be much appreciated.
DG, Poole, Dorset
£1,500 - £2,000.
Clio repatriate
I wonder if you can help me. I'm trying to find a car: a Renault Clio Mk II 1.2 16v, black, 5-door, reg YF53MLU. It's a friend's old car and he's looking to purchase it back. It was traded in at Sandicliffe, Melton Mowbray in July 2014. From there we know it was sent off to auction. However, it has been seen around Melton twice and Leicester twice since then. It went to auction with a power flow exhaust and the standard Clio 5 spoke alloys, but we know these have been replaced
MC, Melton Mowbray

You can find out if it is still registered here: https://www.gov.uk/get-vehicle-information-from-dvla/ You can request the registered keeper here: https://www.gov.uk/request-information-from-dvla/ (But you have to have a reason, such as the car with the registration damaged your property.) You can find out if it is insured here: http://www.askmid.com You can check the MoT history here: https://www.gov.uk/check-mot-history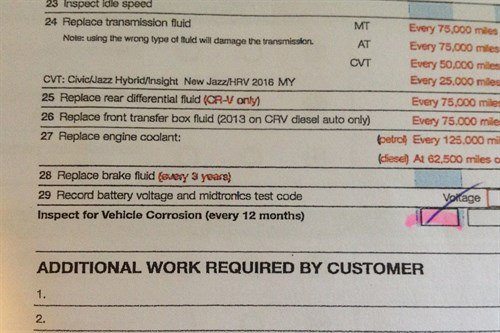 Never say Navara again
A friend of mine has a 10-year old Nissan Navara pick-up. The documentation that came with the vehicle clearly shows that there is a 12-year warranty on the chassis. However, it is rusted and rotted to the extent that the truck is too dangerous to drive. It was bought from a reputable main dealer, but he is no longer a Nissan agent. So far, Nissan as a company seems disinterested in accepting liability. What do you suggest my friend should do?
RK, via email
A condition of these warranties is usually an annual inspection at a Nissan dealer. Check the documentation. If this term is there and has not been complied with then the warranty is void.
Key issue
You were very kind when I asked you about a Volvo problem but here is an even more ridiculous one. Three months ago I lost the main key for my Volvo V40 Estate and since then I and various others have been trying to find a replacement. Volvo in Taunton very kindly gave me the part and code number but were unable to supply a key themselves. They advised we ask Volvo Spain which we have done on numerous occasions and today, when my poor hard working mechanic rang them yet again, they even lost the chassis number. I have been a long time owner of Volvos and am absolutely furious and amazed that they cannot supply me with this simple part. Have you  any suggestions as to where  we can turn now? Being a central locking  car seems to  be part of the  problem. If you can help me to resolve this mess I would be so very grateful.

JD, Spain
If this is a modern Volvo V40 then (by EC Directive) the coding has to be accessible from the ECU via the OBDII port, so a Volvo dealer can obtain it and code a new key. Not cheaply, but can be done. But if this is an old 1996-2004 V40 I don't have an easy answer. If there's nothing to copy the key from, then it probably means getting door lock and ignition barrels from a wreck, together with the appropriate key and somehow isolating any immobiliser function.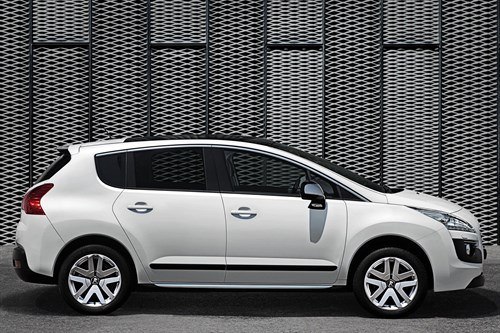 Total recall
I have two questions unrelated, I hope you don't mind: Our car, a Peugeot 3008 registered in September 2012 has a warning lamp on about the airbag, which our garage can't repair. They said that it needs to go back to a Peugeot garage to correct but they said we should check if it would still be under the manufacturer's warranty or if there had been a recall for this fault.  If not, is it an expensive repair? Second question, my Mother-in-Law parked her car in Bradford at 7.30 when she and my wife went to the theatre. As the theatre car park was full they used a car park she had parked in before, which is a small private car park. On Saturday she received a letter saying a PCN was issued and should have been paid, saying she had to pay £70, which would double after 28 days. They said if she had paid within 14 days of the parking infringement it would have been £35 but now she must pay in full. There was no ticket on the car when they returned from the Theatre, otherwise she would have cursed and paid it within the 14 days. It was late in the evening not affecting the trade of any business. It has been issued by City of Bradford Metropolitan District Council. Before I write to them I should be really grateful if you could give some advice.
GM, Skipton
Yes, there is an official safety recall R/2014/035 dated 1-4-2014 that you should have received:  http://www.vosa.gov.uk/vosa/apps/recalls/searches/expand.asp?uniqueID=6021C094ECE852D780257CA60049EA85&freeText=Blank&tx= / The ticket wasn't a private parking ticket if it was issued by City of Bradford Metropolitan District Council so you can use: https://www.trafficpenaltytribunal.gov.uk/
Action station
By November, I need to buy a small, inexpensive car that is cheap to run. Its main role will be to get me to the station and back on my commute and for occasional short trips at weekends, so somewhere in the region of 6000 miles a year. A friend has an old VW Polo which he is happy to sell to me, although I am a little worried about the reliability of it. My budget is not much and, with a baby on the way, running costs need to be low. I had wanted to get an old Mazda convertible, but that is probably out of my reach.
RA, via email
Generally, the best small older cheap car is a 1999-2005 Toyota Yaris 1.0 or 1.3 that sell from around £500 to around £2,000. You didn't give a budget so I hope that answers it.
Click back to Honest John's Motoring Agony Column 23-7-2016 Part 1
Comments
Author

Honest John
Latest