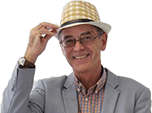 Q
STARRING YOUR CAR: How can I get my classic car on film company lists, so it can earn its keep appearing in commercials, etc? 
A
Try these agencies:-

Action Cars: 020 8863 6889

AK Vintage Vehicles: 01306 886 496

Bikes on film: 020 7229 8882

Central Film Facilities: 01694 781 418

The Classic Car Agency: 01306 731 052

Miller's Action Vehicles: 020 8908 5515

Props R Cars: 01207 529 089

Ray Tomkinson's Classic Cabs: 01204 361 462

TLO Vehicles in Action: 01753 862 637
Also: TVTalentSupermarket.com


Keep photos and spec on file so you can send or e-mail on request.

Make sure you are properly covered by insurance to the agreed value of your vehicle for film hire.

Don't be too precious about the odd scratch. Expect some damage.

Make sure the battery is strong and that the engine is running properly and not overheating. It will need to start on the button (or crankhandle) and may be left idling for long periods.