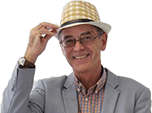 Top 10: Used SUVs for £5000
A good second hand SUV will give you a large cabin, spacious boot, proven off road ability and, if you're bothered about this sort of thing, a gargantuan chunk of on-road presence. Click the gallery below to discover the UK's best 10 bargain SUVs. 

1


Honda CR-V
If you want a used SUV then the Honda CR-V should be a front-runner. There still isn't much that can match the functional quality of the CR-V's interior, while its reliability record is excellent. The 2.2 i-CTDi is the one to go for, and although at this money you're generally looking an eight to 10 10-year-old model with anything between 80,000 and 120,000 miles, it's possible to find a well cared for example with plenty of life left. 
Comments