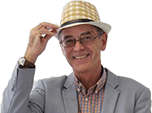 Top 10: Used SUVs for £5000
Each month experts from HonestJohn.co.uk search the used car market to find the best cars for the best prices. This month we've focussed on SUVs. You'll be amazed at how much all-conquering family car you can buy for just £5000.  
A good second hand SUV will give you a large cabin, spacious boot, proven off road ability and, if you're bothered about this sort of thing, a gargantuan chunk of on-road presence. Click the gallery below to discover the UK's best 10 bargain SUVs. 

1


Honda CR-V
If you want a used SUV then the Honda CR-V should be a front-runner. There still isn't much that can match the functional quality of the CR-V's interior, while its reliability record is excellent. The 2.2 i-CTDi is the one to go for, and although at this money you're generally looking an eight to 10 10-year-old model with anything between 80,000 and 120,000 miles, it's possible to find a well cared for example with plenty of life left. 
Comments