Honest John's Motoring Agony Column 21-12-2019 Part 1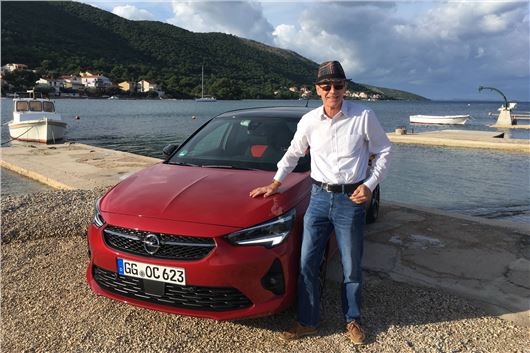 Published 19 December 2019
This week's fast-moving missives involve glamping, hybrid haulers, Focusing on Fords, registration checks, and, in Part 2, we look at long-life cars, squeezing more into MINIs, final destination, replacement engines and much, much more.
As usual, emails to Honest John should be addressed to: letters@honestjohn.co.uk  Please try to keep them as short as possible.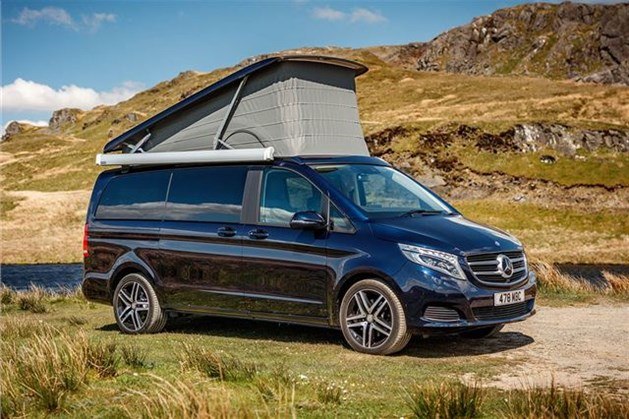 Carry on campervanning?
I have recently come into some money and thought it would be good to upgrade my 33-year old VW T25 Autosleeper Trident. I would like to get a newish van converted to something very similar to my current layout and keep it for the next 20 years. I am concerned about buying a diesel vehicle, not knowing what the future holds for that fuel. I am also not sure which is the best van to use as a base vehicle. I think I will need a long wheelbase for extra floor and cupboard space, but have decided to get a pop top so that I can get into car parks. I'd be very interested to know your thoughts.

GB, Chesham
The Mercedes Benz Marco Polo with Mercedes new 1,950cc diesel engine is the best compact camper: https://vans.honestjohn.co.uk/van-reviews/mercedes-benz/marco-polo-2015/ VW does do the T6 California with a 2.0TSI petrol engine, though: https://vans.honestjohn.co.uk/van-reviews/volkswagen/california-t6-2015/ Peugeot/Citroen/Toyota/Vauxhall conversions of their medium vans are available: https://vans.honestjohn.co.uk/van-reviews/peugeot/expert-2016/ Or, for longer wheelbase, Peugeot/Citroen/FIAT are by far the most common: https://vans.honestjohn.co.uk/van-reviews/citroen/relay-2006/ This is probably your most relevant source of information: https://www.outandaboutlive.co.uk/motorhomes/store/digital-issue/motorcaravan-motorhome-monthly/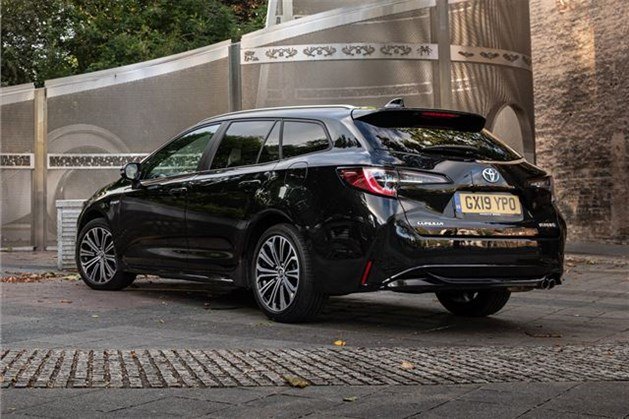 Low loader
I'm hoping you may be able to guide us a little with regard to changing 2016 Skoda Octavia 1.4TFSI SEL. Having looked at one or two options: Toyota Corolla Touring (bit small) and Peugeot 3008 (struggled with the fuel consumption on this: only 40mpg although it had only done 800 miles), we have come to the conclusion that, for a busy family, the Octavia takes some beating, with respect to its all-round abilities. Our fuel consumption is 47/48mpg on average; 50+ mpg on a run. Consequently a 1.5TFSI in the outgoing model would look to be the replacement. However the 1.5TFSI would appear to be giving some problems. Would you advise I leave well alone, as there is clearly an issue, or purchase on the presumption that VW can, or have, sorted it?
IC, Durham
A successful software fix for VAG 1.5TFSIs became available in September. If you are getting 50+ mpg from your Octavia 1.4TFSI I think you will get 60mpg + from a Toyota Corolla hybrid Touring Sport (I got 55mpg from the much bigger Camry hybrid). Because there will be a new model Octavia next year, it's probably better to search out a 19 pre-reg.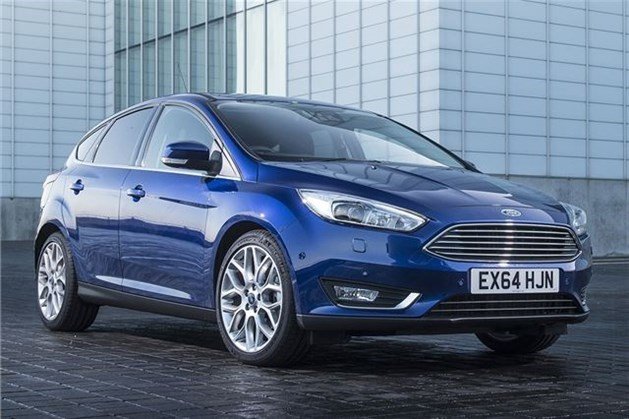 Precious metal
I am considering buying a 2016 Ford Focus. Should I get a Titanium model? Are Powershift gearboxes the same as automatic ones and should I avoid them? I prefer an automatic gear box.
AW, via email
Good looking but dry clutch Powershift best avoided and just a 3-year warranty: https://www.honestjohn.co.uk/carbycar/ford/focus-2014/good/  Golf too, just a 3-year warranty: https://www.honestjohn.co.uk/carbycar/volkswagen/golf-vii-2013/good/ Better to think Hyundai with a 5-year warranty: https://www.honestjohn.co.uk/carbycar/hyundai/i30-2017/ Or KIA with a 7 year warranty: https://www.honestjohn.co.uk/carbycar/kia/ceed-2018/ (older model): https://www.honestjohn.co.uk/carbycar/kia/ceed-2012/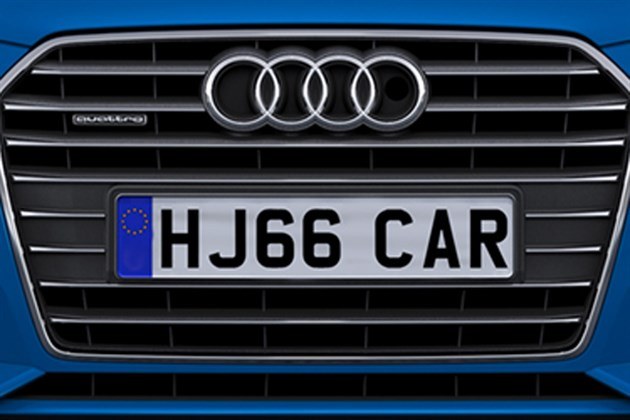 Just looking
I Googled my registration number, not quite sure why really, but it came up with this website: https://www.vehiclestats.co.uk/registration/(insert reg here) It makes my vehicle seem like a basket case until you read through the faults. I have to say that it is accurate. But most are minor faults that were fixed. Nothing that couldn't be fixed, at the time, with a few new parts. Amazing what is on the Internet. If I ever want to sell, I hope no one Googles it because it is a really good vehicle. Not that I'm selling, this one is a keeper for as long as it or me are fit for purpose..
RO, via email
That's amazing. No I didn't know about it. I did what you suggested. My (little used) FIAT has an impeccable history. I wonder how they make any money out of this site. Brilliant for mileage checking.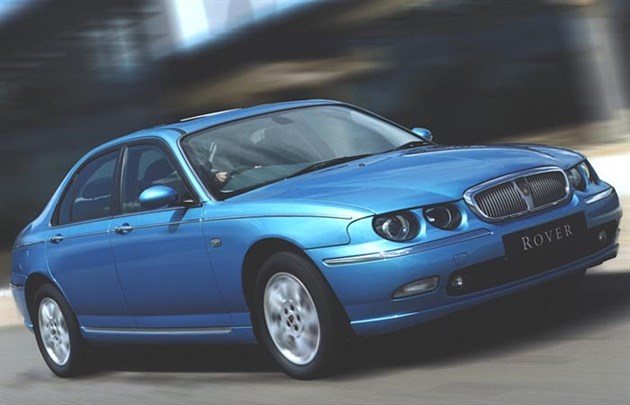 Class action
You often suggest that the Rover 75 is becoming a classic. I would like to insure my 2004, owned from new, as a classic, restricting its annual mileage to one or two thousand miles. However, I cannot find any of the usual classic car insurers willing to do this. It seems a bit illogical as the value would be far less that an older classic. Do you know of any company which might help?
JW, via email
All I can do is give you a list, but I'll have to leave it to you to work your way through them: www.footmanjames.co.uk ; www.carolenash.co.uk ; www.lancasterinsurance.co.uk; www.hagertyinsurance.co.uk ; www.manorinsurance.co.uk; www.classicowners.co.uk; www.hertsinsurance.com; www.sureterm.com ; www.heritage-quote.co.uk ; www.rhclassicinsurance.co.uk ; www.peterbestinsurance.co.uk ; www.aplan.co.uk/specialist ; www.performancedirect.co.uk ; www.lv.com/classic-car-insurance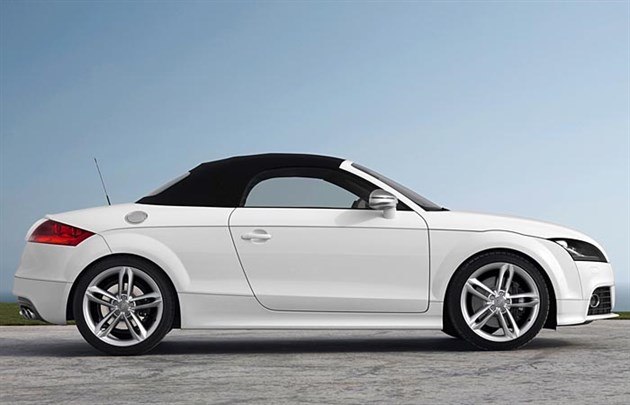 No hesitation
My wife has a 2008 Audi TT, owned from new, with petrol engine and DSG gearbox, which has covered 46k. It was serviced by the Audi dealer for the first 5 years and thereafter annually by a local trusted independent. Whilst the gearbox has been excellent in changing gear, the car has suffered from lurching/surging from stationary/in traffic queues when hot. It's fine when cold. We questioned this with the Audi dealer who could find no fault and it described it as a characteristic. The gearbox oil was changed at 5 years and again at 10 years. I think this has been covered in the motoring press before, but wondered if any new update was available? We'd like to keep the car until age prevents access and egress.
JC, via email
VAG DSGs, S-tronics and Tiptronics (torque converter) seem to be fitted with a brake pedal switch that tells the ECU if the brakes are on and therefore to restrict power, but this can stick. That's why you can emerge from a side road then hesitate for a second of two while a cement truck bears down upon you. Peugeots and Citroens simply light up a warning 'Do not brake and accelerate at the same time', but do not impose any hesitation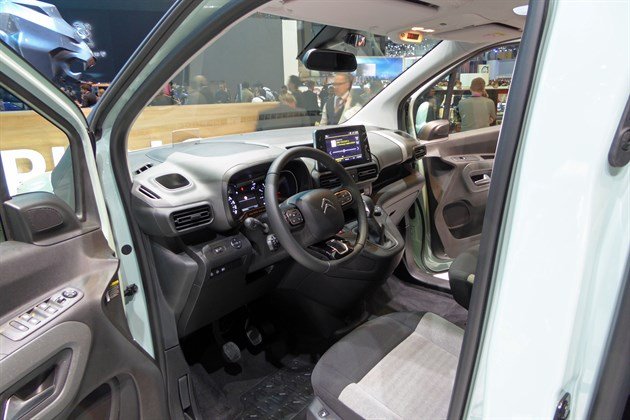 Getting over it
The transmission hump in cars can only be necessary for RWD or 4WD cars. Can I make a plea, through you, to get rid of the hump in front-wheel drive cars. Each model update always gets that wee bit longer and wider. However, lock-up garages and white lines in car parks are not flexible. Can car designers be persuaded to take these factors into account; move the front seats closer, put the auto control either in the dash or on the steering wheel, and, without a 'hand brake', or clutch, use the space for a foot 'parking brake' like Mercedes and Lexus or a button brake? That will also facilitate walk/slide though for both driver and front seat passenger in garages and car parks. Even manual gearshifts could be out of the way. Trying to abseil over the hump gets harder the older I get and the options of Citroen Picasso C4 autos, and even less the Honda FR-V, out of production and at least 10 years old I don't find attractive.

CS, via email
No consolation in the latest Citroen Berlingo, so you can slide across that and get out of the passenger side. Not so with the Peugeot Rifter that has a huge insurmountable console between the seats as part of its driver-focused i-cockpit.
E-Numbers
On my visit to a BP station yesterday I noticed the petrol pumps have a new number E5 as well as the octane numbers. Diesel pumps are designated B7. What do these numbers mean? Secondly I occasionally visit Tesco What is your view of their premium fuel rated at 99 octane vs BP/Esso at 97? Does it have good additives like the top brands?

PO, via email
Shell V-Power is 99RON and has various fuel system cleaning and lubricating additives. Tesco Momentum is 99RON, but does not have the same additive package. This explains E10 and B7: <<From 1 January 2011, the requirements of the Fuel Quality Directive (Directive 2009/30/EC) will apply through its transposition into the laws of the 27 member states of the EU (and certain other countries that apply EU law). Amongst other things, vehicle drivers will face new fuels at the pump. In particular, the main grade of unleaded petrol at the pump will change to one that contains up to 10% ethanol (or a mixture of limited 'oxygenates' up to an equivalent 10% limit) and diesel will change to one that contains up to 7% FAME (Fatty Acid Methyl Ester).>>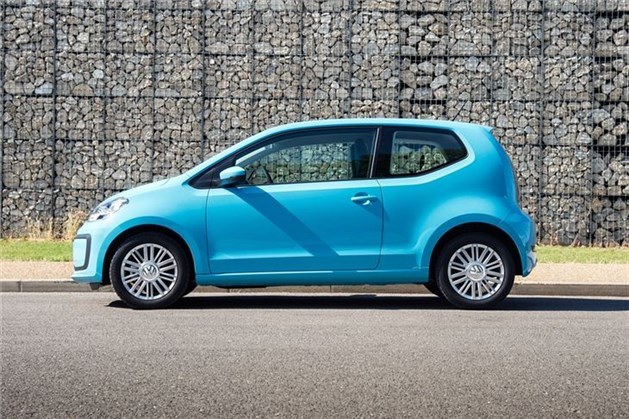 Cheap whines 
My wife's September 2013 VW Move Up with 1.0 litre petrol engine, bought from new is serviced regularly, firstly by the VW Dealer and when out of warranty by a reputable independent specialist. It has now developed a gearbox whine, which we think is a bearing failure and we are advised not to drive it until the transmission is removed and inspected in case more metal comes away and causes total catastrophic failure of the box and/or its casing. It has 30,000 miles only. Once we have a full diagnosis, do we have a case for seeking some contribution of our costs (c £1,500 estimated, including new clutch assembly and master cylinder which is also squeaking) from VW? I would have thought that this sort of problem is unusual in a one lady owner car with low mileage ?

DB, via email 
I'm afraid this will be bad news. Gearboxes have been the Achilles' heel of Ups, Miis and Citigos: https://www.honestjohn.co.uk/carbycar/volkswagen/up-2012/good/ In the past I've kept old gearboxes with bearing noise together by filling them up with a molybdenum disulphide additive such as Molyslip or STP, but I can't guarantee that will work. September 2013 puts it outside the 6-year limit for any supplier or manufacturer "reasonable" Sale of Goods liability and the independent servicing won't go down well if trying for goodwill. But you can still try.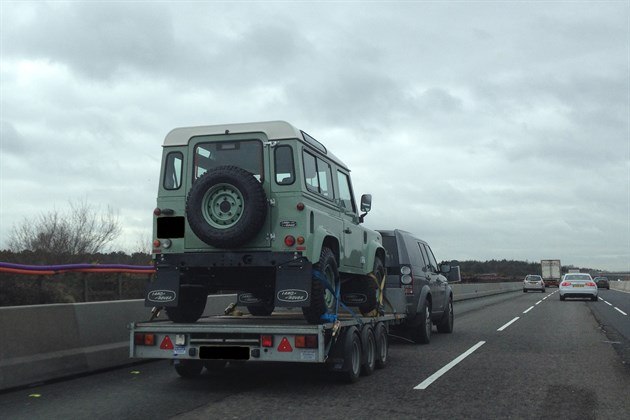 Defender of the realm
The Landrover Defender was a British Motoring success: a much-loved icon with a devoted following. The replacement is about to be unleashed and I have no doubts it will be a very capable and technically sound machine. Whatever it turns out to be, it is never going to be a replacement for the workhorse that its namesake was. Can you imagine Toyota taking years to develop a replacement for the Landcruiser or Hilux pick-up. The Defender was always starved of financial resources to continually upgrade. But some airbags and emission controls could have been developed quite easily. To add insult, the new Defender is not even being made in Britain. What a slap on the face to the Birmingham workforce. Whatever do the managers of this once great British company think they are doing?

JH, via email
In the 1960s you needed ear 'defenders' to drive a diesel Land Rover at its top speed of 55mph. JLR is now trying to build a vehicle of a quality that comes close to Toyota and does not need constant attention due to poor assembly (that anecdotally makes Dr Ralf Speth hopping mad from time to time). See the good/bad sections in the entries here: https://www.honestjohn.co.uk/carbycar/land-rover#used But fair point about development time. The original 'Jeep' prototypes were created by 2 companies from scratch in 49 days. I owned one.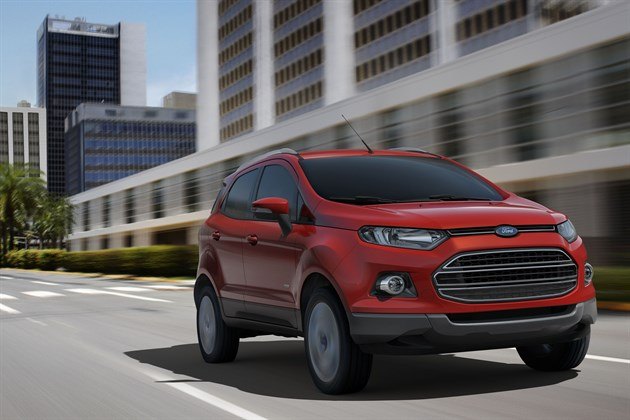 Eco worrier 
I am in the process of changing cars and I like the look of the Ford EcoSport. I must have manual and petrol. What is the best model in this range? 
DO, via email
We don't recommend the EcoSport, but owners seem to like theirs: https://www.honestjohn.co.uk/carbycar/ford/ecosport-2014/ Most are 1.0 EcoBoost 125 petrol. Alternatives are a Dacia Duster: https://www.honestjohn.co.uk/carbycar/dacia/duster-2018/ Suzuki Vitara: https://www.honestjohn.co.uk/carbycar/suzuki/sx4-s-cross-2013/ Honda HR-V: https://www.honestjohn.co.uk/carbycar/honda/hr-v-2015/ VW T-Cross: https://www.honestjohn.co.uk/carbycar/volkswagen/t-cross-2018/ SEAT Arona: https://www.honestjohn.co.uk/carbycar/seat/arona-2018/ Skoda Kamiq: https://www.honestjohn.co.uk/carbycar/skoda/kamiq-2019/ Toyota C-HR: https://www.honestjohn.co.uk/carbycar/toyota/c-hr-2016/ KIA Stonic: https://www.honestjohn.co.uk/carbycar/kia/stonic-2017/ and Hyundai Kona: https://www.honestjohn.co.uk/carbycar/hyundai/kona-2017/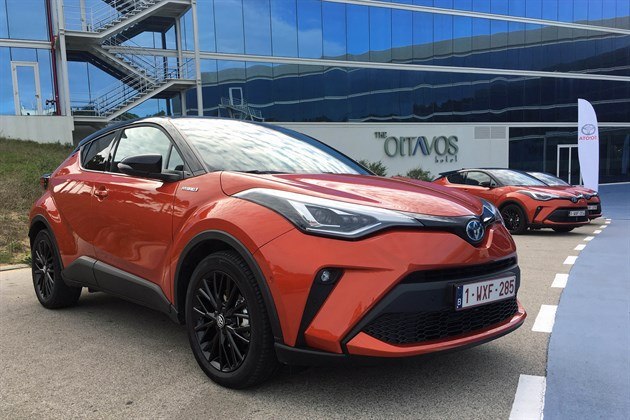 Changing circumstances
You helped me decide when I bought my darling automatic Honda Jazz in 2004 - It has been totally trouble-free. But I now need a car that is higher off the ground and therefore easier to get in and out of. I'll buy new, and automatic. I have looked at and test-driven a new automatic Mazda CX-3. There was nothing I disliked about it. I would like to have said, yes, I'll take it, but common sense tells me to see a couple of others. I am inclined to a Honda CR-V and a Toyota RAV-4. Because of their reputation. I know I want automatic and good boot area. Probably, due to the times, also a hybrid. Please help me decide this time too.
MM, Perth
The CX-3 is nice and has just been improved. Honda's alternative is the Honda HR-V Sport that has a similarly brilliant interior to the Jazz: https://www.honestjohn.co.uk/road-tests/honda/honda-hr-v-sport-2019-road-test/ But for a self-charging hybrid, go for the very stylish Toyota C-HR 2.0: https://www.honestjohn.co.uk/road-tests/toyota/toyota-c-hr-20-hybrid-2020-road-test/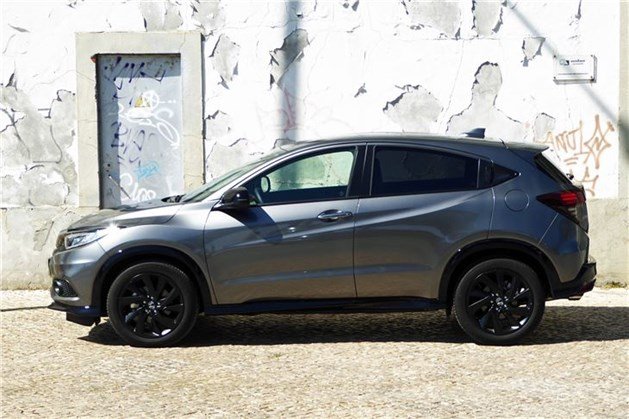 Bones of contention 
I have decided to change my Toyota Auris manual 1.6 as it is now 10 years old with 115,000 miles. I am 69 years old with arthritis in knees, ankles and lower spine, so need an automatic with easy access. Reliability and comfort/ease of driving are very important, and a decent amount of luggage space. I don't want anything smaller than my current car, and would consider a slightly larger one. A good warranty would be attractive. What would you suggest I look at for a budget of less than £25k, although I would be prepared to pay up to £30k if necessary for the right car.? I've had a brief look at the Toyota C-HR but am not sure that a hybrid is worth the extra capital cost. I drive about 10,000 miles per year with a mix of rural lanes, urban and some motorways. I would not consider anything made in France. Also, would you recommend part-exchanging my Auris or selling it privately? I have had it from new and it has a full service history.
SF, via email
Either the Toyota C-HR hybrid you have already considered: https://www.honestjohn.co.uk/road-tests/toyota/toyota-c-hr-20-hybrid-2020-road-test/ (built in Turkey). That would be my first choice (see above). Or the practical and versatile Honda HR-V Sport 1.5T 182 CVT-7: https://www.honestjohn.co.uk/road-tests/honda/honda-hr-v-sport-2019-road-test/ (built in Mexico). If you are happy with less power, the plain Honda HR-V 1.5 130 CVT-7: https://www.honestjohn.co.uk/road-tests/honda/honda-hr-v-2015-range-road-test/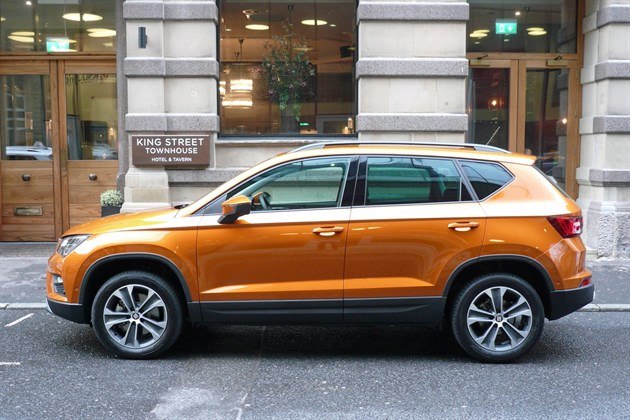 Too little, too late? 
I was interested in your reply to the letter regarding Turbocharged motors. You say all turbos eventually fail. Does that apply to 1 litre, petrol Turbo charged cars such as the SEAT Ateca, Arona and Suzuki Vitara? I was thinking of moving from diesel to petrol and getting one of those cars and, being 79 years old, I thought it would see me out. The Ateca and Suzuki  are quite big cars and I can't quite believe a one-litre engine with turbo is going to last for long. What do you think about this?. I need a high driving position  like my present Nissan Qashqai diesel that I have had for 10 years, bought second hand and the best car I have ever had.
CS, via email
Everything in life eventually fails, including us. But turbos can last as long as the rest of the car if they are treated properly. SEAT Ateca 1.0TSI tested here: https://www.honestjohn.co.uk/road-tests/seat/seat-ateca-10tsi-ecomotive-2016-road-test/ So far, very few problems with VAG's 1.0TSI which, from your point of view, is at its best in the VW T-Cross: https://www.honestjohn.co.uk/road-tests/volkswagen/volkswagen-t-cross-2019-road-test/ The Suzuki Vitara 1.4T Boosterjet is much better than the lower geared Vitara 1.0T Boosterjet: https://www.honestjohn.co.uk/road-tests/suzuki/suzuki-vitara-10t-allgrip-2019-road-test/ The Suzukis also have chain cam engines.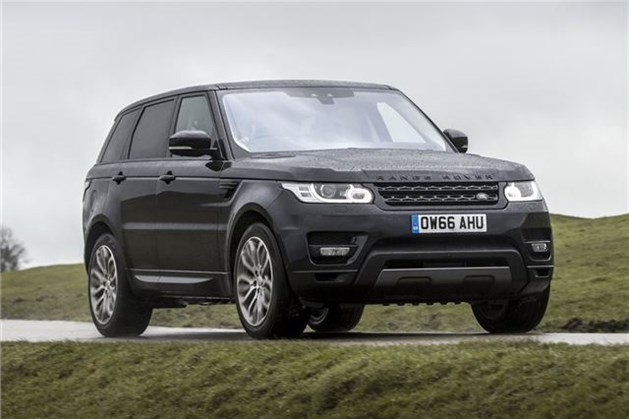 Leased of his worries
I am considering purchasing or leasing either a Porsche Cayenne or Range Rover Sport. I am leaning towards a petrol version Cayenne as it has a better ride, reliability and depreciation as I have concerns about Land Rover current build quality and depreciation. Initially I was looking at a diesel version Range Rover Sport, but would only lease if I went this route. Ideally I should be looking at electric options but not sure when electric versions in these models will become available.
DH, via email
LandRover does offer a plug-in hybrid of the RR Sport: https://www.honestjohn.co.uk/carbycar/land-rover/range-rover-sport-2013/history/  There are Porsche Cayenne hybrids as well, of course. But I prefer the smaller, better looking Porsche Macan petrol V6 turbos.
Click to Honest John's Motoring Agony Column 21-12-2019 Part 2
Comments
Author

Honest John
Latest