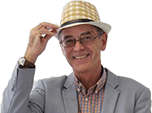 Q
DAB CAR RADIOS. What will happen to present day car radios when the switch-over to digital happens? 
A
First of all, progress with this has been so slow that it is now unlikely that the switchover will occur before 2017 and possibly as late as 2020. There will apparently be a Gorvernment announcement by the end of 2013.
Secondly, the system Britain has gone down the road of adopting is the inferior DAB, when the reat of Europe is adopting the much better DAB+.
This urgently needs to be addressed by the powers that be or the country will be up the creek without a paddle (or, literally, in the car wothout a radio).
Mandy Green, of the Digital Radio Development Bureau explains:

Thanks to the demand for in-home DAB radios, it is inevitable that consumers on the move now want to listen to the same new services they've already discovered at home. This consumer demand has been reflected by an increasing number of car manufacturers which now offer DAB as part of their package, either as standard fit or optional upgrades. BMW, Audi, Mini, Mercedes, Volvo, Land Rover, SEAT, Mitsubishi, Toyota and Jaguar have recently joined Vauxhall in making DAB available to new customers in order to meet consumer demand.

The after fit market presents its own challenges as more cars are now on the road where the radio is an integral part of the dash making change either impossible or very difficult. We believe in making things as easy as possible for the consumer, and fitting DAB at the point of purchase is certainly the easiest option for drivers.

However, if you do want to upgrade an existing radio system, one development we expect to start seeing by the end of the year takes advantage in the change in
broadcast legislation by Ofcom. It allows FM short range devices to be used and while the main reason was to allow consumers to wirelessly connect their i-Pods to the in-car unit, it can also be used for DAB. Later in 2007, we expect to see a number of in-car adaptors that receive DAB into a device, which is then re-transmitted to the existing built-in analogue radio.

If the car has an MP3 socket you can get a plug in DAB tuner from www.pure.com They also supply DAB receivers that transmit to your existing radio for £79.99.

1 August, 2008 - Ford drivers can now listen to digital quality radio while on the move thanks to the latest in-car DAB (Digital Audio Broadcasting) audio systems.

DAB offers drivers a wider choice of radio stations in a sound quality free from the type of interference which can affect traditional AM and FM broadcasts.

The best-selling Ford Focus, Ford C-MAX and Ford Kuga are the first models to receive DAB, with other vehicles in the Ford range scheduled to offer the option later this year.
3rd July 2014: Car Communications reports that its DAB101 conversion kit to convert analogue radios to DAB is selling well at £189.99, including installation. More at Car Communications DAB

Dirk Kusche, Ford audio engineer, says: "Many of our customers enjoy the benefits of DAB radio at home. Our new Sony DAB systems provide the same listening quality in your car, with less interference than AM and FM broadcasts and a choice of additional stations."

DAB is integral to the premium Sony CD audio system, which is available as an option on Ford Focus, C-MAX and Kuga models. Ford Kuga Titanium has DAB as standard.

Drivers can check coverage and reception of DAB stations in their area at www.getdab.com

Available as an option on new Ford Focus, C-MAX and Kuga. Standard on Ford Kuga Titanium. Costs £300 on Focus Style, Zetec, ST-1 and ECOnetic; C-MAX Style and Zetec; Kuga Zetec (cost includes upgrade to Sony audio). Or £100 on Focus Titanium & ST-2/3 and C-MAX Titanium models (Sony non-DAB is standard equipment)


London, UK, 5th February 2009: PURE that Highway, PURE's in-car DAB adaptor, was the second best selling car audio product overall in 2008.

The PURE Highway is a complete adaptor solution for the car that allows the user to listen to DAB digital radio on the car's existing FM audio system. It is also possible to connect an iPod or MP3 player and listen to favourite tracks through the car stereo.

Extremely easy to fit, Highway is powered from the cigarette lighter socket and attached to the windscreen with a supplied flexible mount, just like a portable satellite navigation system. A discreet DAB aerial is affixed to the windscreen to supply the DAB signal and Highway then sends the audio to the car's radio on an FM
frequency which is picked up just like a normal radio station.

Highway can even be taken out of the car at the end of a journey and used as a personal DAB radio. There is a stereo output for headphones and two AA batteries (not supplied) give up to six hours of listening on foot.

Other features include ReVu(tm) to pause and rewind live DAB radio; quickSCAN to automatically skip to the next free FM slot if the FM signal is disrupted; four FM transmit presets for instant tuning and 20 DAB station presets. .

Auto Express 2008 Product of the Year and a 5 star award from What Hi Fi?

Highway is available now at £79.99 (SRP). Please visit www.pure.com or call 0845 1489001 for more information.

London, UK 16th June 2009: PURE is committed to facilitating the switchover to DAB in-car through a strong roadmap of in-car DAB devices and the continued promotion of the best selling in-car DAB radio, Highway.

The government's Digital Britain report, published 16-6-2009, recommends that all new cars should come with a DAB radio by 2013 and leading manufacturers including Vauxhall have already announced their support for this date. PURE's Highway should play an important role in facilitating the in-car switchover to DAB for the 34 million vehicles already on the road in the UK. Highway has been the product of choice for those looking to upgrade their vehicles, accounting for both the lion's share of the DAB in-car audio market and a significant part of the in-car audio market overall since launch in January 2008.

Paul Smith, general manager of PURE says: ''We are delighted that the Digital Britain report recommends a clear migration date for in-car DAB and even more pleased to see major car manufacturers already giving their support. This is very positive news for DAB migration as a whole and we at PURE are committed to
facilitating this migration with aftermarket product. Sales of Highway have shown that there is clear consumer demand for DAB in the car and we encourage all car manufacturers to meet the challenge laid down in the Digital Britain report and offer the technology as standard."

Highway is available now at £79.99 (SRP). Please visit www.pure.com, or call 0845 1489001 for more information.


BRENTWOOD, Essex, June 17, 2009 – Ford drivers remain in pole position to benefit from the UK's digital switchover thanks to the latest generation of in-car entertainment available on Ford cars.

As the Government reveals its 'Digital Britain' roadmap this week, the majority of Ford models are already available with Digital Audio Broadcasting (DAB) radios, enabling drivers to enjoy a wider choice of stations and digital-quality sound, free of hiss and crackle.

DAB audio systems have been fitted to Kuga, Mondeo, S-MAX and Galaxy models since mid-2008, with more than 50 per cent of these sales including DAB as standard equipment. Titanium versions of the Ford Focus and C-MAX also now come with DAB as standard.

For an alternative source of digital sounds, most Ford models – including the exciting new Ford Ka and Ford Fiesta – are available with USB ports, so that drivers can listen to music or other audio files stored on memory sticks. MP3 players or mobile phones can be connected via a 3.5mm socket and most Apple iPods can be linked by a special connector (available from Ford dealers), which enables full control of the iPod using the main audio system controls.

Drivers can check coverage and reception of DAB stations in their area at www.getdab.com.

DAB AUDIO SYSTEMS

What is it?

In-car audio capable of receiving digital radio broadcasts and delivering pin-sharp sound

How to get it as standard

Standard on Ford Focus Titanium, ST2/3 and RS; Ford C-MAX Titanium; Ford Kuga Titanium; Ford Mondeo, S-MAX and Galaxy Ghia and all Titanium series

How to get it as an option

£300 for Sony DAB CD on Ford Kuga, Mondeo, S-MAX and Galaxy £500 for Sony DAB CD, Bluetooth and USB on Ford Focus Zetec, Zetec-S, ST and Ford C-MAX Zetec
14-6-2011: It now looks like VHF will not be switched off until at least 2017 and possibly as late as 2020. 
The UK adopted DAB is proving unreliable in moving vehciles, so Britain may switch to DAB+, making any DAB equipment redundant by the date of the switchover.
11-11-2011: PURE launches the ultimate in-car digital radio and audio adapter
Feature-rich Highway 300Di enables high-performance digital radio, iPod, iPhone, USB audio and more [cid:image001.jpg@01CCA059.4A987260]
PURE presents the PURE Highway 300Di, a professionally installed, high-performance and feature rich,
in-car digital radio adapter that can upgrade almost any car to receive digital radio. Highway 300Di includes best-in-class digital reception, full control of music stored on an iPod, iPhone or iPad, pause and rewind of live digital radio and dual tuners, which enable a dynamic station list.

Exclusively available at Halfords priced £179.99, the PURE Highway 300Di is on launch promotion for a limited period with customers receiving free installation, set up and demonstration, saving at least £24.99*.
Highway 300Di will benefit from a significant airtime campaign from four partnership broadcasters: National commercial station, Smooth Radio; Premier Christian Radio; BFBS (British Forces Broadcasting Service); and Amazing Radio (the only national radio station dedicated exclusively to playing emerging and independent music).
Building on the success of PURE's original Highway in-car digital radio adapter, which accounts for over 80% of all in-car digital radio aftermarket solutions*, the new PURE Highway 300Di has been designed to offer customers an elegant, fully fitted solution with high-performance reception, which doesn't clutter the car with cables and doesn't require any holes to be drilled. (The original Highway will continue to be available at an SRP of £79.99 to offer customers a self-fit solution). The PURE Highway 300Di comes with a compact, interface box, which is fitted discreetly in a suitable location for the vehicle such as behind the dashboard or in
the glovebox; an attractive, removable, controller unit with mounting bracket; an innovative, active, glass mount aerial for the best possible reception, a 3.5mm line-in cable and a USB extension lead to allow the user to connect their own Apple lead to use and charge an iPod, iPhone or iPad.

The compact, controller unit is mounted on the dash and comes with an OLED display, which is readable from any angle. Highway 300Di is 'Works with iPhone, iPod and iPad' compliant and enables full control of music stored on these devices from the controller unit. Content stored on an iPod, iPhone or iPad can be navigated from the controller by artist, album, track and genre. The controller also comes with 30 easily accessible digital radio favourites, backlit buttons and the ability to pause and rewind live digital radio and any other audio source.

The unique, active aerial supplied with the Highway 300Di is affixed to both sides of the user's windscreen and provides the best possible digital radio reception.

Highway 300Di has dual tuners, which constantly update a 'dynamic station list' so that all searchable stations are always available and any regional stations are cut from the list when the user drives out of that station's area.

The user is also able to playback audio from a USB thumb drive through their Highway 300Di. The USB port also enables software updates.

For more information, please visit www.pure.com or www.halfords.com 


* After the promotional period ends, Halfords will charge from £24.99 for installation. If the customer requires mobile fitting, extra cables or a third party bracket for installing the controller unit, there may be some small additional charges.
4-7-2013: Halfords and Pure joined forces to develop and manufacture a range of new products, unveiling the first fruits of an exclusive partnership that began a year ago with the aim of bringing to market products that would accelerate DAB listening and sales.
Combining Halfords retail and fitting capability with Pure's award-winning technological capabilities means Halfords can offer customers an unbeatable digital radio solution. Halfords network of 467 stores houses over 1000 IMI qualified fitters, with a combined capacity of 120,000 fits per annum.
Pure's director of marketing, Nick Hucker, added: "We have deliberately developed versatile (single DIN*) products with leading edge features to secure mass market appeal. This is an important step forward for the sales of in-car digital radio and will be a significant catalyst in helping digital radio switchover."
Available in Halfords stores and from www.halfords.com from July 2013, both Highway H240Di (SRP £129.99) and Highway H260DBi (SRP £149.99) are advanced in-car stereos that incorporate digital, FM and AM tuners, great audio quality and iPod/ iPhone and USB connectivity.
Highway H260DBi also comes with wireless streaming and hands free calling via Bluetooth.
Highway H240Di · DAB digital, FM and AM radio · Dedicated DAB button - one press away from hearing favourite stations in digital quality sound · Crystal clear audio, scrolling text and station tuning by name · Save favourite stations as pre-sets for easy access of the move · Connection for iPod/ iPhone and USB with full music control and charging · CD/CD-R/RW compatible · CD/CD-ROM and MP3 CD/ USB playback with bookmarking - perfect for listening to spoken word on the commute · Aux input · Detachable fascia with carry case · 4 x 45 W £129.99
Highway H260DBi - additional features: · Customisable button lighting allows users to match Highway 260DBi to dashboard illumination · Safely make and receive phone calls via Bluetooth using Highway's controls and external microphone is included to ensure the best call clarity · Support for wireless Bluetooth audio playback with A2DP controls · 4 x 50 W £149.99