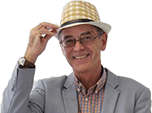 Most recently answered notice of intended prosecution questions

I received a final demand from the police for the driver details of my car, allegedly speeding two months ago. The original was not sent by recorded delivery and was not received. Four people could have...

How can I check if a was caught speeding?

I genuinely can't remember making a trip up a certain dual carriageway one morning in April 2017 when my car was photographed by a police camera travelling at 38mph. I have requested photographic evidence...