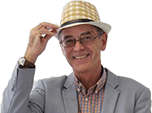 According to the criteria that you've selected, these are the cars that best suit your requirements:
Remember a time when everyone who wanted a well-equipped and good value crossover bought a Nissan Qashqai? Now the family crossover buyer has a wide range of affordable SUVs to choose from: the SEAT Ateca, Skoda Karoq, Renault Kadjar and Ford Kuga to name a few. Oh, and the Kia Sportage. Since the...

The Skoda Kodiaq is everything a family car should be. Comfortable, spacious, affordable, well-equipped, practical and safe, it's almost impossible to pick fault with. In fact, if you're looking for a new petrol or diesel SUV with five or seven seats, we think it's probably the best choice you can make....

I don't have to persuade people into buying a Jazz. They love it anyway, for all of the sensible reasons I'd have used in my sales pitch. So it's not an emotional decision based on looks alone, as it might be for a Fiat 500 or a MINI. It's the whole package: a car that's going to do everything you...

The Audi A4 B9 of 2015 may not look radically different from the 2008-2015 A4 B8, but is a huge improvement over its predecessor in every key area. It's more economical, quieter, more spacious, better equipped and more luxurious than before, so much so that we think it's better than its chief rivals...

As far as family estate cars go, the Superb Estate ticks all the right boxes. This is one car that's close to faultless. Not only does it boast a mammoth-sized boot but it has the quality feel of a premium car, yet costs the same as a family hatchback. When it comes to offering value for money, nothing...

You could very well be looking at the future of electric motoring. Or at least the beginning of the future. While BMW may not be first manufacturer to launch an electric car - we've already had the likes of the Nissan Leaf and the Renault Zoe - the i3 represents a big change in the world of alternatively...
Want to narrow the choices down? Which of these is most important to you?
Or you can choose something else:
Yours sincerely, Honest John