Toyota Verso (2013 – 2018) Review
Toyota Verso (2013 – 2018) At A Glance
On the plus side, the Verso offers a spacious cabin, flexible seating for seven, low running costs and Toyota's excellent reputation for reliability. Launched in 2013, the Verso is a rival to the likes of Volkswagen Touran, Ford Grand C-MAX and Renault Grand Scenic. Production continued until 2018, but it's possible to grab a great deal on a used Verso. Prices start from around £5000.
The MPV is going the same way as the dinosaurs. Soon it will be extinct, but Hollywood is unlikely to make a film about the family-friendly vehicle. MPV: gone and almost forgotten. Not even Jeff Goldblum can save it.
Take the Toyota Verso. Launched in 2013, but essentially a heavily reworked version of its predecessor, the car has been put out to pasture. Gone the same way as the Seat Alhambra, Renault Grand Scenic and Ford Grand C-Max. MPV sales have declined to such an extent that some big names have fallen by the wayside.
The Verso wasn't a big name, but it was one of the better seven-seat MPVs. In common with many cars of this type, space in the third row is a little tight, but if you're after a spacious five-seater with a pair of occasional seats in the back, the Toyota Verso is hard to ignore. It's also highly versatile, with Toyota's 'Easy Flat' seating system providing 32 different ways to configure the seats.
Although the Toyota badge suggests the car is Japanese, the Verso is a thoroughly European affair. Designed in Belgium and France, built in Turkey and, in the case of the BMW-sourced 1.6-litre D-4D diesel engine, powered by Germany.
It's no surprise that it feels very European in its execution, right down to the driving experience, which feels like you're at the wheel of a family hatchback.
Sure, it's not exactly dripping in excitement – the Ford S-Max remains the default choice if you're after strong dynamics – but the Toyota Verso is comfortable, refined and surprisingly good on a country road. The engines are tuned for efficiency rather than performance, but only the 1.6-litre petrol feels off the pace.
Inside, the cabin is sombre but well screwed together, with Toyota focusing on the use of hard-wearing materials rather than soft-touch plastics.
Avoid the entry-level versions and you get a generous level of equipment, including an impressive list of safety equipment. It just lacks the smartphone connectivity we take for granted in 2020, so although the infotainment system is adequate, you won't find Apple CarPlay or Android Auto.
It's one of the least exciting cars you can buy, but this is arguably one of its strengths. Everything has been designed with family buyers in mind, from the ride comfort to the flexible seating, and the space to the equipment. It might lack the style and presence of an SUV, but not everybody wants to stand out.
The Toyota Verso was discontinued in 2018, so there's never been a better time to grab a used car bargain. Prices start from around £5000, but even the newest Verso should cost no more than £18,000. That's the same price as a new Ford Fiesta.
Throw into the mix Toyota's reputation for reliability and a comprehensive five-year warranty, and this could be one of the most sensible cars you can buy. There are plenty of other ways to add some excitement to your life.
Looking for a second opinion? Read a Toyota Verso review on heycar
What do owners think of the Toyota Verso (2013 – 2018)? Check out our
Owners' Reviews
from people who live with the car day in, day out.
Reviews for Toyota Verso (2013 – 2018)'s top 3 rivals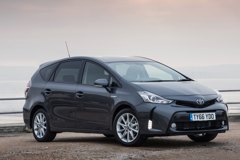 Toyota Prius+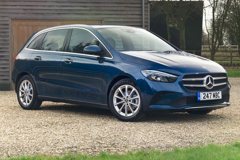 Mercedes-Benz B-Class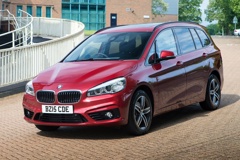 BMW 2 Series
Ask Honest John
What seven seater on a £6000 budget do you recommend?
"What seven seater on a £6000 budget do you recommend?"
A Toyota Verso would be a good choice. It's practical and reliable, and your budget will get you one from around 2012. Alternatively, if you need more space, consider a Volkswagen Sharan.
What's the best compact MPV for a growing family?
"We have a growing family and we need a bigger car. We are looking for a reliable seven seat smaller MPV about five to six years old. We do 10,000 miles a year. Can you recommend anything? That era engines are mainly diesels - do I need a petrol so that would be less troublesome? "
The Toyota Verso (2013 on) would be a pretty good choice. It's not exciting but has seven seats and ought to prove to be reliable. A petrol is less likely to be troublesome but, as you've found, there are more diesels about on the second hand market. The 1.6-litre diesel is a pretty robust BMW engine.
I do 25,000 miles a year as a taxi driver - should I switch from a diesel to a hybrid car?
"I currently drive a diesel Toyota Verso as a tax. Would I be better off with with a hybrid Toyota Auris Estate? I do lots of short runs and about three or four motorway runs per week. I do roughly 25,000 miles per year."
I'd be inclined to stick with a diesel for 25,000 miles a year. You'll spend a lot more on fuel if you swap for the Auris, and the Verso is more practical as a taxi.
How can I reduce road noise in my car?
"I would like to reduce road noise in my 2013 Toyota Verso Excel. Would changing the tyres /wheels help? The tyres currently fitted are 215/55 R17."
Happily you can get Michelin Cross Climates in 215/55 /R17. Don't overpressure them and you will enjoy a more compliant ride as well as the cold weather benefits of the tyres.
More Questions