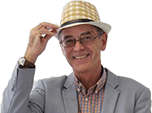 Top 25: Used buys for £2000
Not all of us have lots to spend on a used car, so what can you find if you go shopping with a £2000 budget? Well there are plenty of options as it turns out, from urban runabouts to something more spacious that will be perfect for family duties and even some sporty or premium choices.
Here then is our pick of the best used cars on a budget.

1


The quirky styling of the current generation is outside of our budget, but you won't feel short-changed settling for its more conventional predecessor. In fact it has plenty to offer the budget-conscious motorist, offering a tempting blend of refinement, comfort, and practicality. 
The cabin is spacious and airy, aided by the dash-mounted gear lever that frees-up space around the centre console. SE trim brings plenty of equipment while the petrol engines are smooth and frugal, and despite lacking much in the way of verve the Civic handles and rides well. And being a Honda you can expect top-notch reliability into the bargain.

Comments