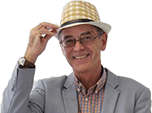 Volkswagen Polo (2009–2017)
Last updated 5 March 2019
Neatly styled and easy to drive. Room for five. Most come with full size spare. High quality interior. Double folding rear seats give flat load area. Frugal 1.2 TDI BlueMotion.
Lacks the sparkle of other small hatches. High gearing of 1.6 TDI may lead to DPF problems. Timing chain problems of 1.2 TSI increasingly common.
Updated 7 October 2018
Report of clutch failure of 2016 VW Polo 1.0TSI Match in 2017 at 12,942 miles. Now, at 18,990 miles the smell of a burning clutch has re-occurred. 15-10-2018: Failed clutch and flywheel repoeted...
Introduction
Small cars don't have to be exciting to be successful as the Polo proves. It's been going since 1975 and has carved out a reputation as a well built and sensible small hatchback. There's certainly nothing wrong with that and more than 10 million people worldwide seem to agree as they've bought one. The latest version - which is now the fifth generation model - follows that trend. It's not radical or groundbreaking but it is attractive, well engineered and easy to live with.
This Polo is slightly bigger than the outgoing model but actually weighs less which helps economy. And in terms of styling it's far more in line with its larger relation the Golf, than was the case with the previous model.
That's especially true at the front where it's easy to mistake the two from a quick glance. It's a huge improvement inside too with a far more appealing layout and a better impressions of quality. It's also roomier, especially noticeable in terms of elbow room for those in the front.
The standard Polo is available with a wide choice of engines. Most people choose the standard 1.2-litre three-cylinder engine which comes with either 60PS or 70PS. In 2014 the Polo was facelifted and this engine was replaced by a 1.0-litre from the Volkswagen Up. It's just as powerful with 60PS or 75PS versions, yet is more economical.
Most people choose a Polo because it's such an accomplished small car. It may not be as good to drive as a Ford Fiesta or as versatile as a Honda Jazz, but it remains a great all-rounder that's well built and thanks to the Volkswagen badge, holds its value well too. It's so good in fact, it was voted European Car of the Year in 2010.
Volkswagen Polo 2009 Road Test and Video
Volkswagen Polo 1.2 TSI 2010 Road Test and Video

Owners' reviews
Thermostat & Water Pump Failure Polo SEL 1.4TDi 2015
Great car but now problems
Well built economic small car God for long journeys
ok but less good than previous versions on quality
Good quality small hatchback