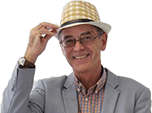 Honda Jazz (2008–2015)
Last updated 6 November 2018
Neatly styled. Increased room and better performance than original Jazz. better to drive. Very versatile. CVT-7 returned in February 2011 replacing i-SHIFT. More reliable than first generation Jazz.
Six-speed i-SHIFT automated manual disliked and did not bring Jazz under 120g/km CO2. Gearbox bearing problems on manual. 120PS 1.5 iVTEC engine and 5-speed torque converter auto n/a in UK.
Updated 6 December 2018
Report of fried ECU on 2012/62 Honda Jazz. Honda dealer quotes £1,476 for a new ECU. Say can't use a second hand ones or repair the existing one despite posting it to 3 different ecu testing centres....
Introduction
I don't have to persuade people into buying a Jazz. They love it anyway, for all of the sensible reasons I'd have used in my sales pitch.
So it's not an emotional decision based on looks alone, as it might be for a Fiat 500 or a MINI. It's the whole package: a car that's going to do everything you want, never let you down, and not cost a lot to run.
The 2008 Jazz takes everything people loved about the old Jazz. Then takes it all a couple of steps forwards.
You get an even more versatile interior. Better performance. Improved economy. And they've also made it handle and ride better, the two less than brilliant aspects of the old car that buyers tolerated because the rest of the car was so good.
Honda Jazz 2009 Full Road Test
Honda Jazz 2011 and Hybrid Road Test

Owners' reviews
Great load carrier for local use.
Good overall package but unreliable gearbox
Roomy, Economical and Comfortable
Reliable, economical, practical but a bit slow