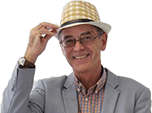 Top 10: Most economical petrol Real MPG cars
If you're after economy, the default choice needn't be to choose a diesel. This is especially true for drivers who only cover small distances or do lots of short journeys. 
We've analysed our data from Real MPG to find which current petrol cars are the best when it comes to returning real life fuel economy. All these figures are taken from June 2018 - but Real MPG is a live datatbase - so will change over time. We also used a cut off of at least 50 submissions.