Best MPG cars 2022

One of the biggest expenses when it comes to motoring are fuel costs. And when the price of diesel and petrol edges higher, costs are magnified, particularly if you cover thousands of miles per year.
Looking for the best MPG cars is therefore a great way to reduce your motoring bills. Choosing a more economical car means you will visit the pumps less often, and make your money stretch further.
In this guide, we have looked at regular petrol and diesel cars – but have not included plug-in hybrids. The latter can claim fantastic fuel economy figures, but only if owners regularly plug them in to charge the batteries. We've kept things simple and looked at affordable cars that should deliver the best MPG day in, day out.
Here, we've used the official fuel economy figures for new cars. You can also check the real-world economy of new and used cars with the Honest John Real MPG tool. It's another great way to ensure you save money by choosing a car with the best MPG.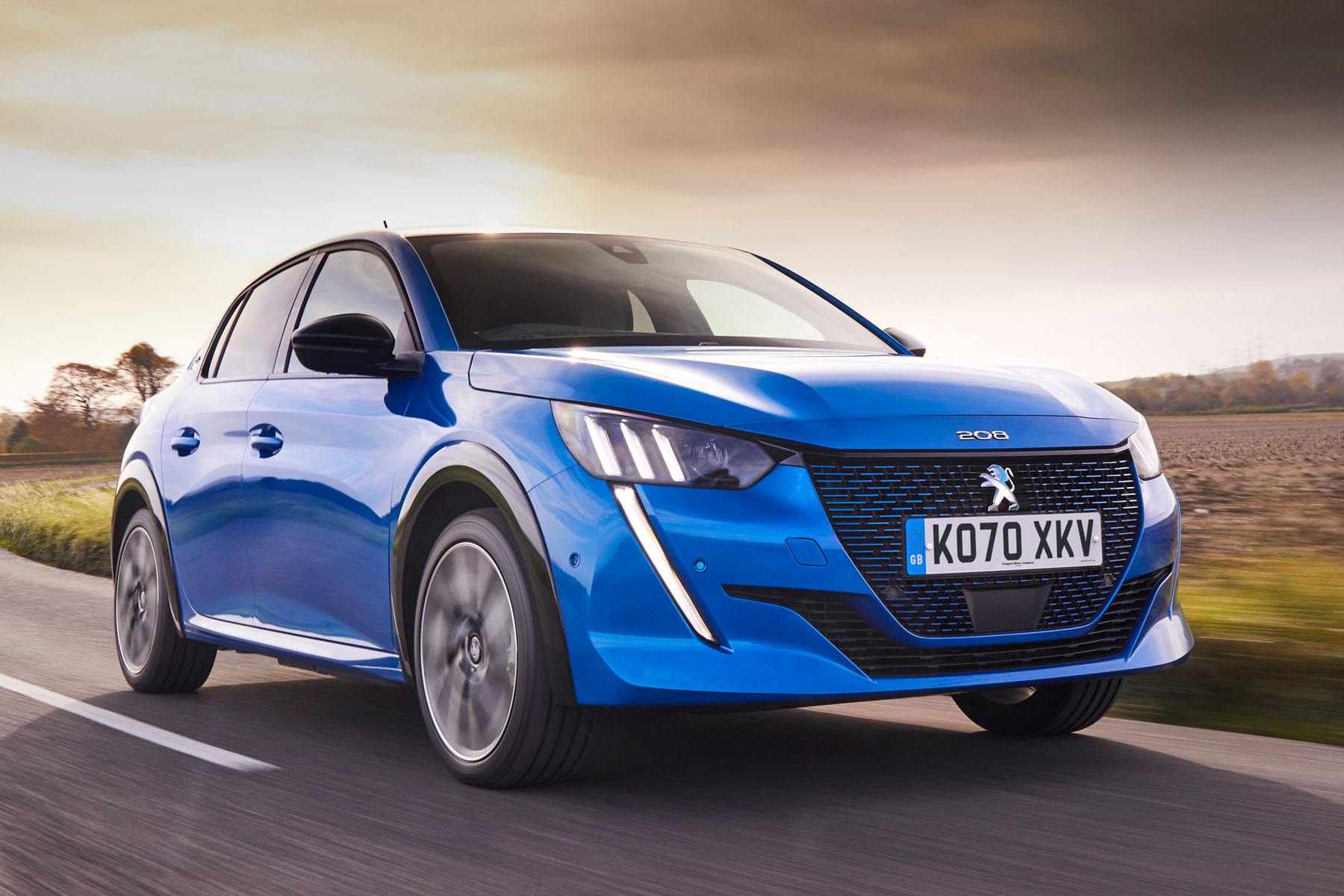 Peugeot 208
The most fuel-efficient non-hybrid vehicle you can buy right now, the Peugeot 208 returns an extraordinary 73.6mpg in 1.5-litre BlueHDi 100 guise. It's the most economical diesel on sale by some margin, continuing a long Peugeot tradition of making ultra-thrifty small cars. However, this isn't some sort of basic eco-special. It's still available with smart-looking alloy wheels, has air conditioning as standard, and doesn't demand drivers interact with any eco gadgetry. It's simply a really fuel-efficient supermini-sized diesel car, and is currently Britain's best MPG car of all. Proof that modern diesel cars can be green? We reckon so.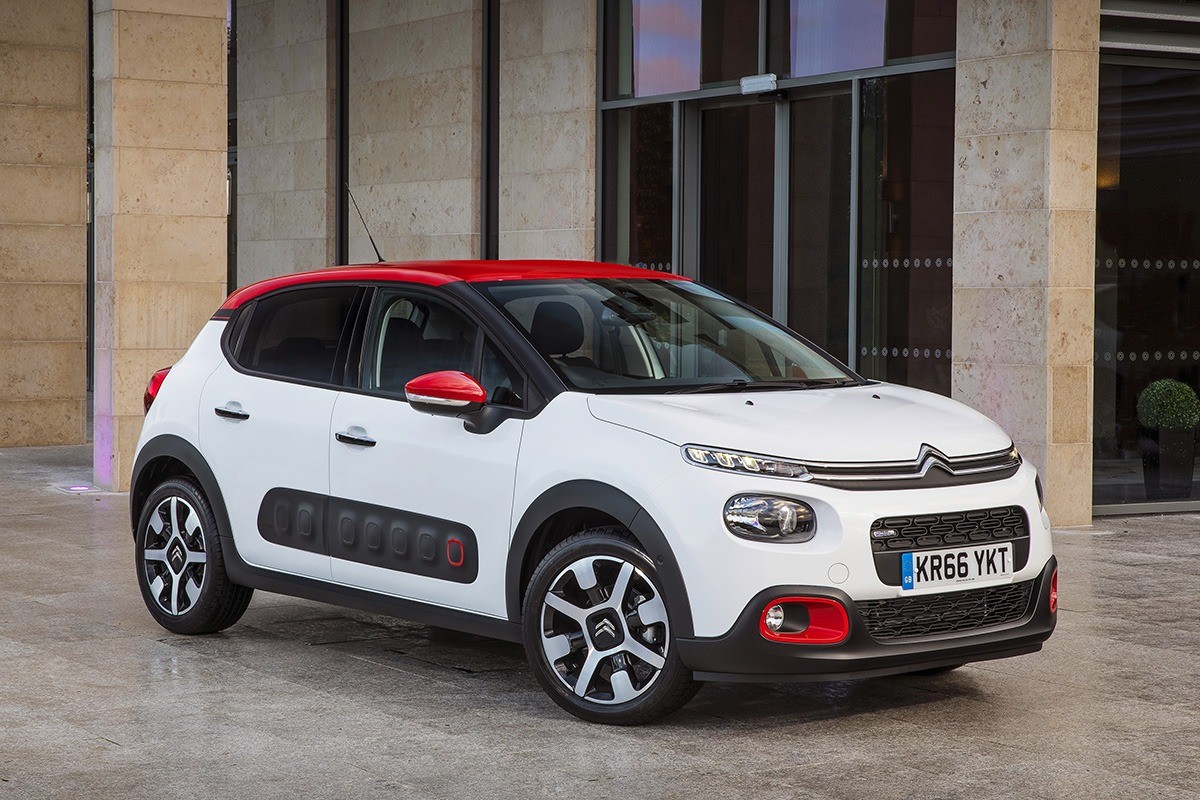 Citroen C3
The Citroen C3 is the smoother-riding, more laid-back alternative to the sportier Peugeot 208, with styling that's closer to a crossover. Using the same 1.5-litre BlueHDi engine as the Peugeot, it averages more than 70mpg, an excellent figure for such a roomy supermini-sized car. You'll be able to drive for hundreds of miles between diesel fill-ups – and each mile will be super-comfy, thanks to the C3's focus on a soft ride and soothing driver comfort. Citroen has enhanced the C3's value for money in recent months, increasing the amount of standard equipment. Some C3 models have lower list prices as well.
Ford Focus
Ford doesn't actually offer a diesel-engined Fiesta anymore. However, the larger Focus upholds Blue Oval best MPG honours with an excellent 70.0mpg official figure from the latest Focus 1.5 EcoBlue. It's yet another car to crack the 70mpg barrier. That's an achievement made all the more impressive as the Focus is a larger and more practical family-sized car, rather than a supermini. It also means Ford can hone the diesel engine's refinement, so it's quieter under acceleration, while the Focus itself remains a really satisfying car to drive. It has excellent handling and a poised feel, no matter how demanding the roads.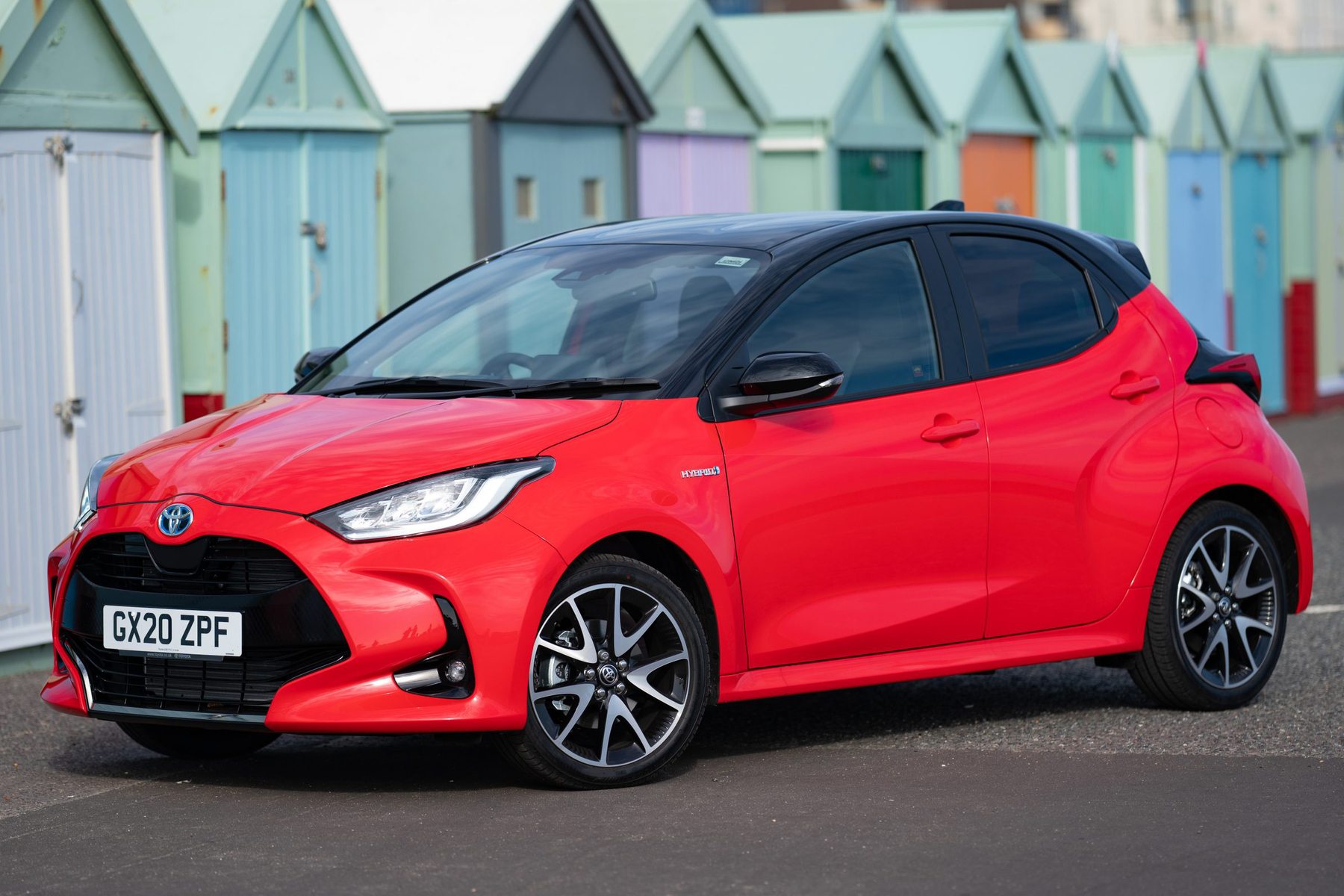 Toyota Yaris Hybrid
The Toyota Yaris Hybrid is the most fuel-efficient non-plug-in petrol car on sale in Britain right now. It achieves impressive economy of 68.9mpg courtesy of a hybrid drivetrain. This combines an electric motor and automatic gearbox with a super-efficient 1.5-litre petrol engine and 'self-charging' battery. The engine is able to automatically shut down when not required, meaning more than half a city-centre trip can be driven in pure electric mode. This doesn't just deliver a good official fuel economy figure, it also helps the Yaris Hybrid achieve money-saving MPG in the real world.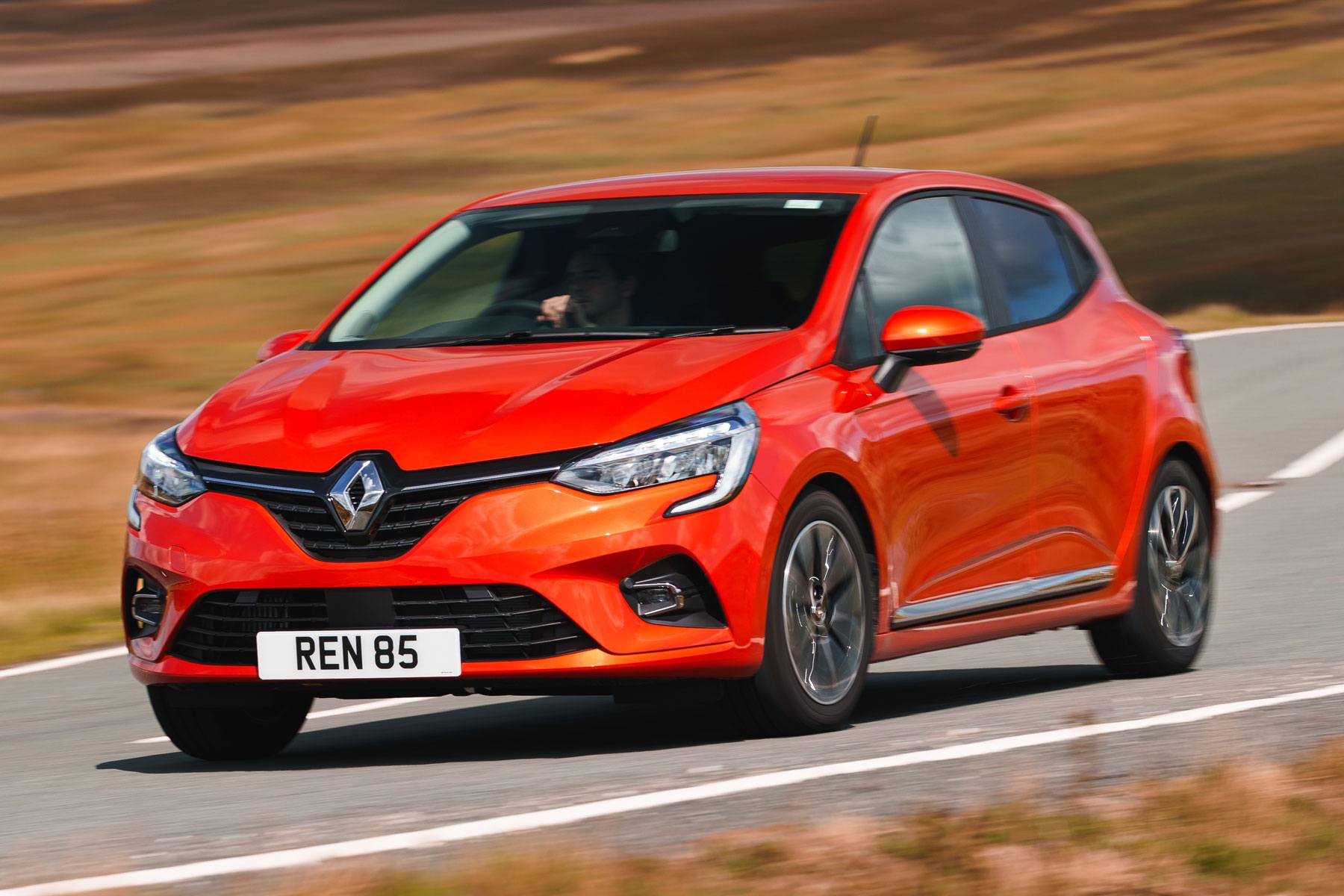 Renault Clio
The Renault Clio is another small French car with a reputation for efficiency. The most economical version of all is the 1.5-litre Blue dCi 85, which can cover 67.3 miles for every litre of diesel fuel you put in. They will be enjoyable miles, too, as the Clio is a stylish-looking car that's nice to sit in and good to drive. Oh, and if diesel really isn't for you but you still want a fuss-free, fuel-saving Clio, check out the petrol-engined E-Tech hybrid. This can average 64.2mpg and, as it is charged by recuperating energy from braking, you don't need to plug it in to benefit from its electric drive ability.
Toyota Prius
The Toyota Prius is the world's original mass-market hybrid car, and certainly one of the most well-known – adopted by everyone from taxi drivers to Hollywood celebrities. Its simple but clever drivetrain, which 'self-charges' by recovering energy normally lost during braking, is extremely effective in everyday use, delivering particularly good fuel economy figures around town. You certainly shouldn't have much trouble getting close to the official 67.3mpg combined figure. The petrol-engined Prius is also likely to prove extremely reliable, with up to 10 years' warranty if serviced annually at a Toyota dealer.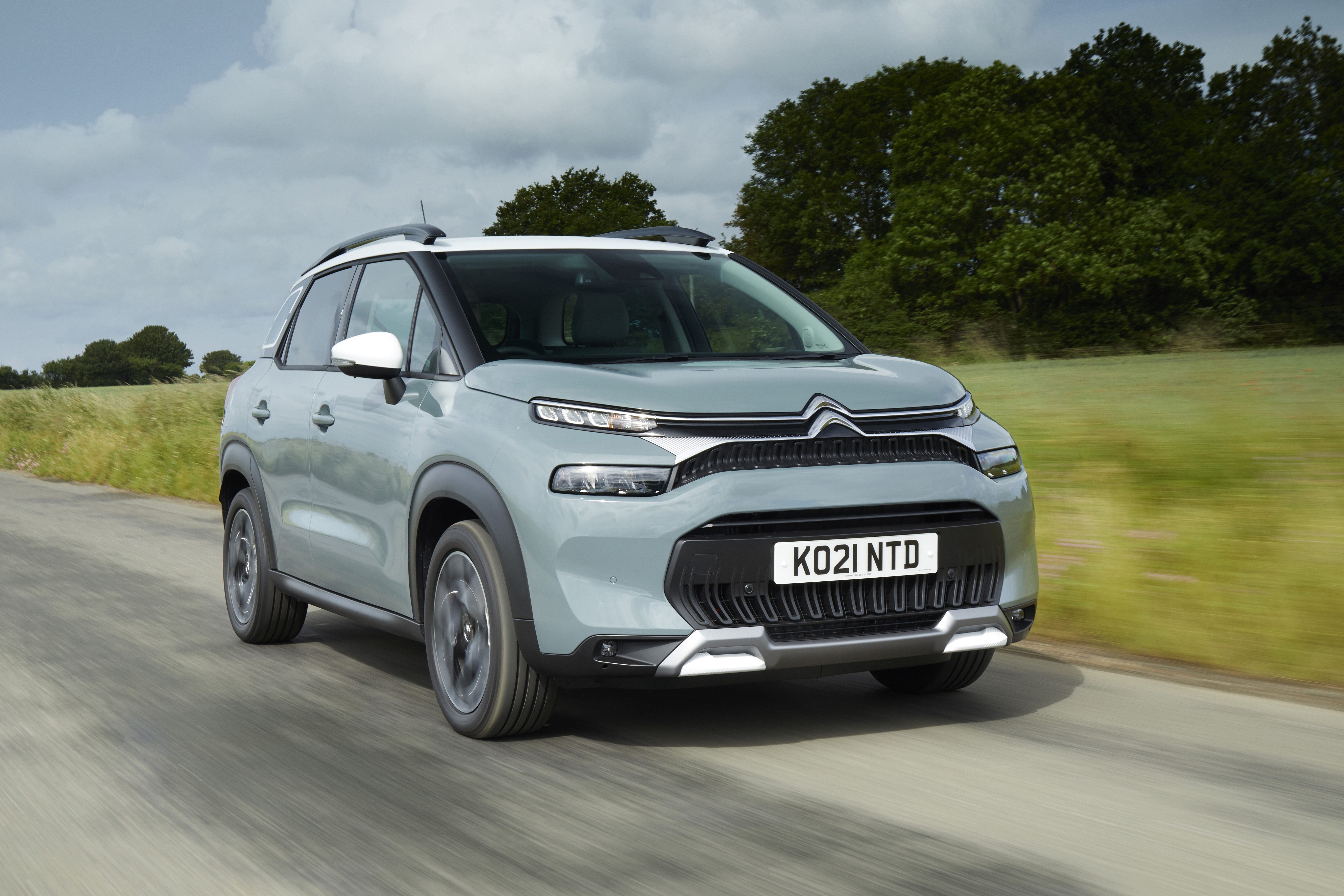 Citroen C3 Aircross
The Citroen C3 Aircross proves that even if you're choosing a higher-riding crossover-style SUV, you can still enjoy good fuel economy. With the 1.5-litre BlueHDi 100 diesel engine (yes, the same one found in the Peugeot 208 and standard C3), it averages up to 67.2mpg. And efficiency isn't the only benefit, as the extra pulling power of the diesel engine will prove useful when this roomy five-seater is fully laden with passengers and luggage. The C3 Aircross is another Citroen to have enjoyed the firm's soothing 'Citroen Advanced Comfort' makeover. The seats are superb and it glides over bumps really well.
Peugeot 2008
The Peugeot 2008 is the even more distinctive crossover SUV alternative to the 208 supermini hatchback. It looks rugged and ready for adventure, with distinctive body creases and a really eye-catching front end. It's a similar story inside, with the Peugeot 'i-Cockpit' delivering a broad touchscreen, raised-up instrument binnacle and characteristically tiny steering wheel. It takes a little getting used to. You can choose from a range of petrol engines, but pick the 1.5-litre BlueHDi diesel if you want the best fuel economy. This version is capable of averaging up to 65.7mpg in official tests.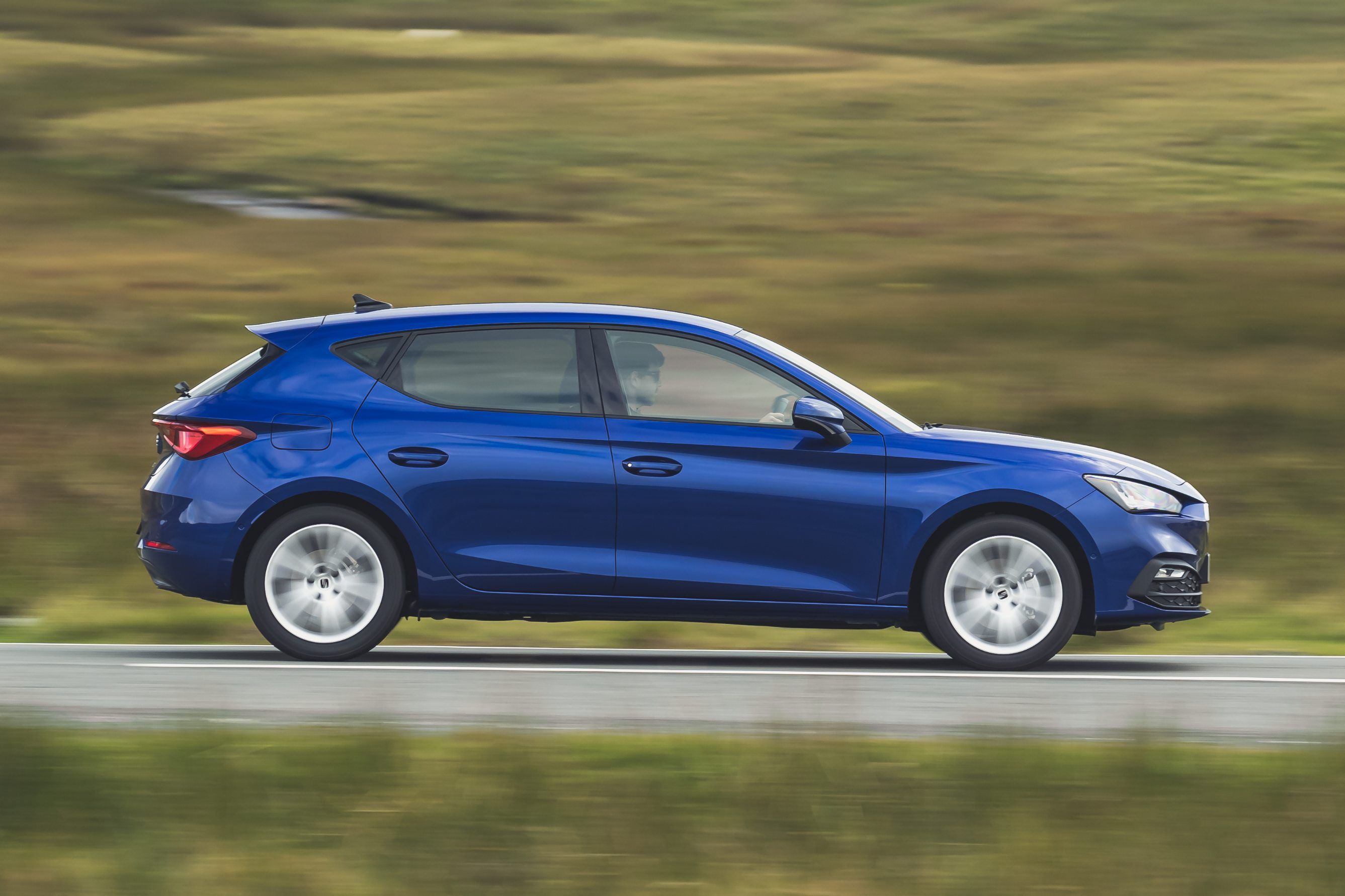 SEAT Leon
The SEAT Leon is derived from the Volkswagen Golf and offers a broad range of engines, including a couple of plug-in hybrid petrol-electric versions. However, if you want a Leon you can get great economy from without having to plug in, you need the 2.0-litre TDI 115 diesel engine. This is capable of averaging an impressive 65.7mpg, which is a great figure for a family-sized car such as this. The unstressed 2.0 engine is better able to deliver this figure regularly too, compared to smaller and harder-worked alternatives. It's easy to see why the diesel SEAT remains so popular with company car fleets.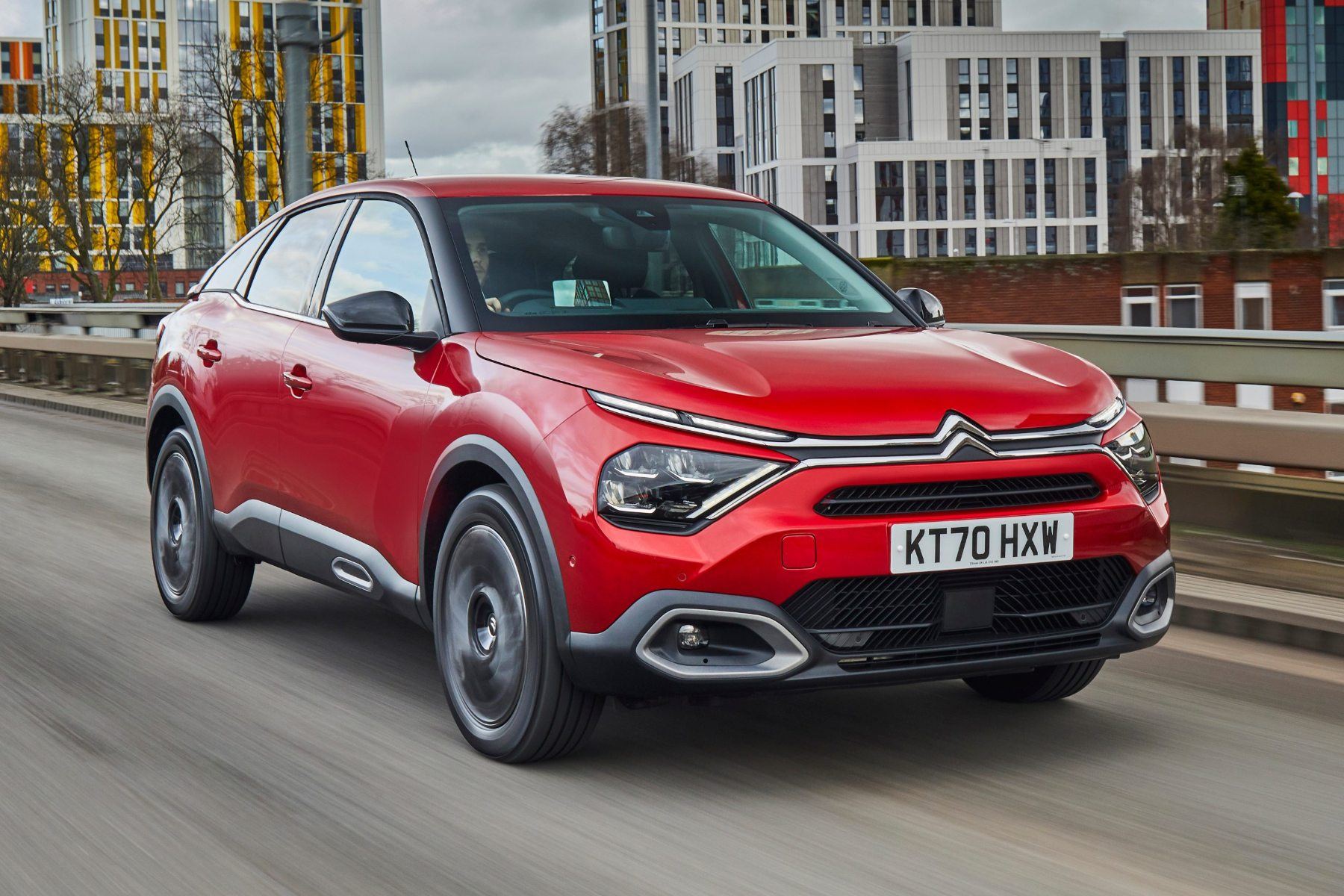 Citroen C4
The C4 is Citroen's newest family car contender. A mix of regular hatchback and taller crossover, you can even choose it in pure electric e-C4 guise. The most fuel-efficient of the regular line-up, though, is the 1.5-litre BlueHDi 130 variant. Despite its healthy 130hp output, this version averages 64.9mpg – all the more impressive given how it's fitted with an eight-speed automatic gearbox (called 'EAT8') as standard. It means an easy, gearshift-free drive, with a relaxing nature that's further enhanced by the C4's soothing ride and low noise levels. It's a good choice if you want to cover high mileages in comfort without having to stop often for fuel.
Which car gets 70mpg?
Achieving an average of 70mpg is very impressive – yet there are currently three brand new, non-plug-in cars able to do it. The Peugeot 208 is out ahead with 73.8mpg, while both the Citroen C3 and Ford Focus also crack the magic 70mpg figure. All three cars use fuel-efficient diesel engines to return such impressive economy, proving diesel still has a place for those who want to drive the best MPG cars.
Which car gets 60mpg?
There are both diesel- and petrol-engined cars capable of returning more than 60mpg. The most fuel-efficient petrol car is the Toyota Yaris Hybrid, which doesn't require plugging in and is more economical than many diesels, with average economy of 68.9mpg. The larger Toyota Prius, another hybrid, is also very impressive, with fuel economy of over 67mpg. It is, however, worth underlining that every single car in our guide to the 10 best MPG cars is capable of averaging well over 60mpg.
Which car has the greatest MPG?
The greatest MPG on paper is achieved by plug-in hybrid cars. These are a challenge, though. If you drive short distances and always plug them in, their MPG figures will be off the chart, because they won't use any fuel whatsoever. However, if you drive long distances and never plug them in, they won't be very fuel-efficient and certainly won't give you the sort of MPG detailed here. This is why you need to consider the type of motoring you do, and which car will be best suited to it. That way you'll find a car that will deliver the best MPG for you.
Ask HJ
Has using E10 caused my fuel economy to drop?
I have a 2019 Honda CRV 1.5 AWD with 11,000 miles, full service history and not due a service until May 2022. I had been averaging around 34/33 mpg until recently. My fuel economy has dropped to 28/26 mpg. My route hasn't changed I believe I have been using the new petrol E10. Is this mpg drop to be expected with the recent formula change to petrol? If this is the case I would be using approximately half a gallon more petrol for every twenty pound spent at the pump. I don't see how this could be any benefit to the environment burning more fuel only an advantage to Government taxes and the fuel companies.
I'm not convinced this has anything to do with the switch to E10 fuel. This generation of Honda CR-V was launched in 2018, which means it has been developed (and WLTP) tested with E10 fuel. And even if E10 did increase fuel consumption, I would not expect it to result in a dramatic 20 per cent cut in mpg. It could simply be caused by the cold weather (fuel economy can drop by 15-25 per cent in the winter) or it may be an issue with the fuel or air filter. Alternatively, there may be a fault with one of the spark plugs or oxygen sensors. When did you last check your tyre pressures? A slow puncture of low PSI rating will inevitably increase rolling resistance and result in more fuel use.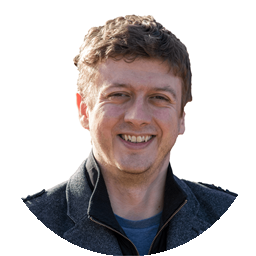 More Questions
More fuel economy guides
More expert car guides