Most economical cars 2022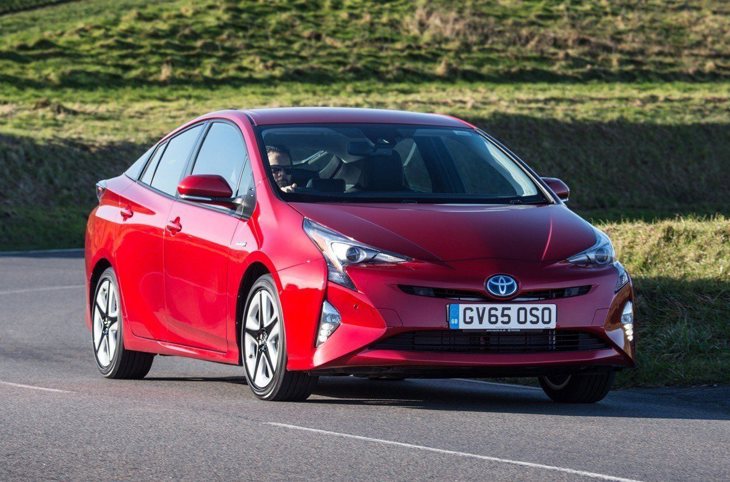 The most economical cars can save motorists a lot of money. Their fuel-efficiency means each time you drive, you'll spend a little less than if you'd chosen a less economical car.
For high-mileage motorists, such cars are a must-have. However, anyone looking to cut their cost of motoring should pay attention to this list, given how much fuel costs these days.
Here, we have decided to focus on petrol cars. The fuel is cheaper to buy at the pumps, and many ultra-economical modern petrol cars are almost as efficient as diesels.
What's more, petrol cars are usually cheaper to buy than their diesel equivalents, saving owners yet more money and underlining their 'most economical' status.
Some of the cars included here are petrol-electric hybrids, which are ready for the 2030 ban on the sale of new petrol and diesel cars. If you're looking for something that will be acceptable even in a decade's time, there are several choices here to suit.
To illustrate just how economical the cars here are, we open our top 10 guide with a petrol vehicle that officially averages nearly 69mpg…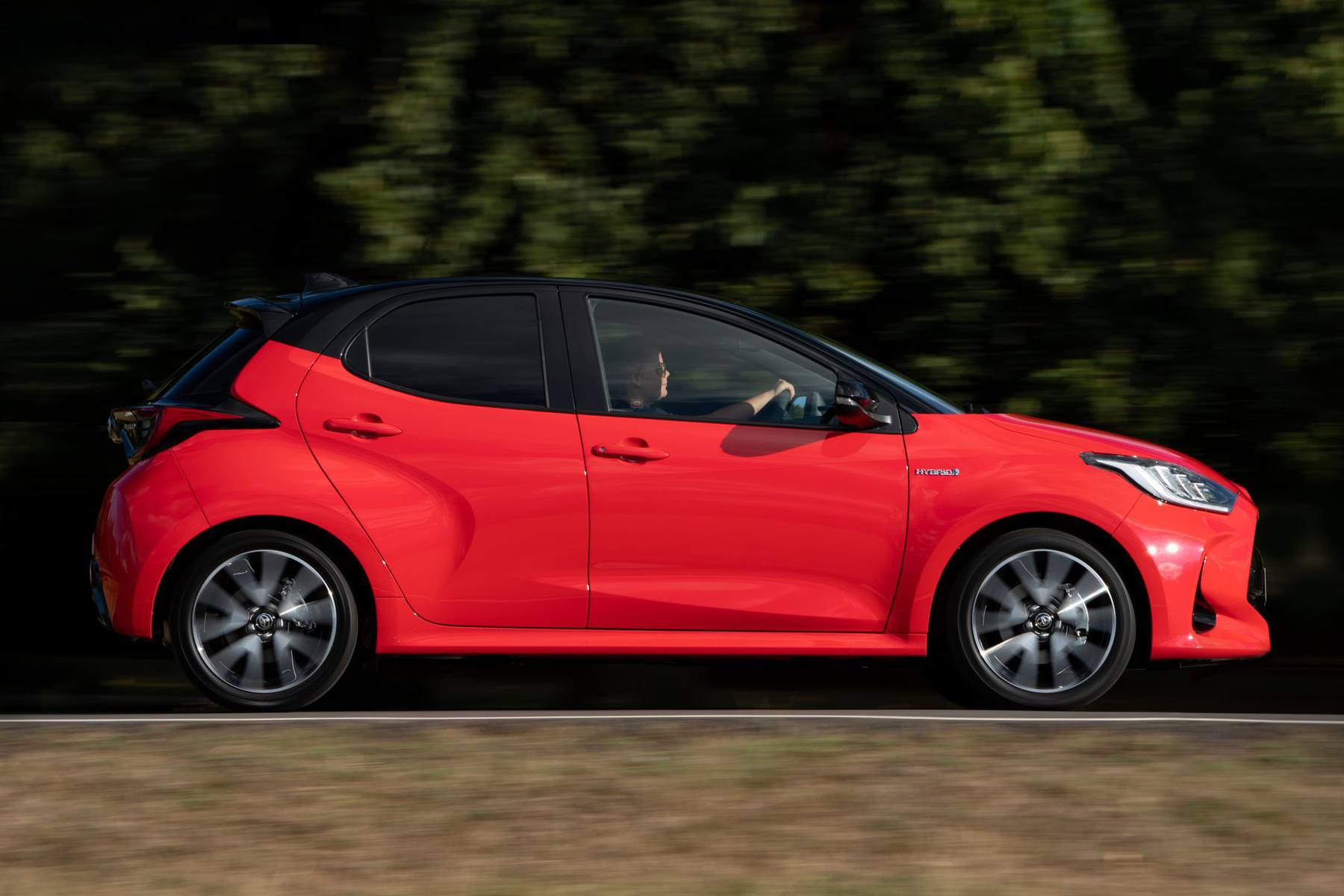 Toyota Yaris Hybrid
The latest Toyota Yaris Hybrid is an exceptionally fuel-efficient car. It officially averages 68.9mpg, a figure that is achieved without owners having to plug it in to charge the batteries. The technology is termed 'self-charging hybrid' by Toyota, and is a great hands-off solution. Yaris Hybrid owners are often surprised by how far their car can travel as an EV – more than half a city-bound journey is frequently conducted in electric mode – and this means real-world fuel economy is impressive, too. The fact that the latest Yaris looks so sporty and eye-catching adds further appeal to Toyota's increasingly popular fuel-saving supermini.
Toyota Prius
The Toyota Prius is the world's most famous hybrid car. There have been several generations and this latest version is the most distinctive yet – particularly from the rear, thanks to its wavy LED tail lamps. Inside, it's a roomy car for five people, and the boot is much larger than earlier versions. It now swallows 446 litres: more than a Volkswagen Golf. The 1.8-litre hybrid engine often switches into pure EV mode – something it does fully automatically – and this results in official fuel economy of 67.3mpg, helping the Prius rank among the most economical cars on sale.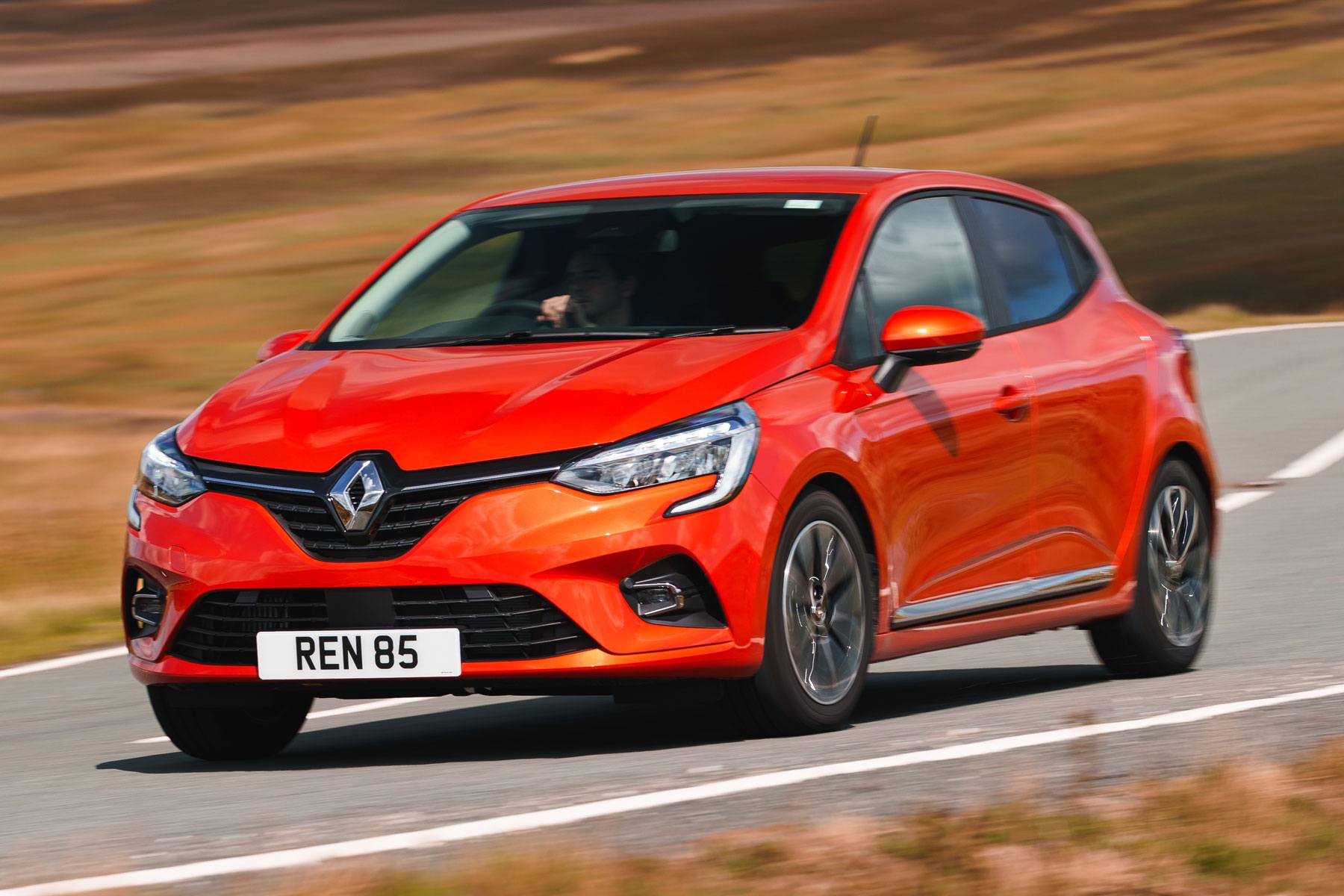 Renault Clio E-Tech
Renault has developed a clever new hybrid system called E-Tech. It's available on the Clio and Captur, and is offered in both hybrid and plug-in hybrid forms. Here, we're looking at the Clio E-Tech hybrid, a hands-off system that doesn't need to be plugged in. Despite this, the French hatchback is still capable of averaging 64.2mpg. It's an engaging system to use, with Renault F1-inspired engineering to bolster its real-world performance and economy. The rest of the latest Clio also appeals, with stylish good looks and an upmarket interior.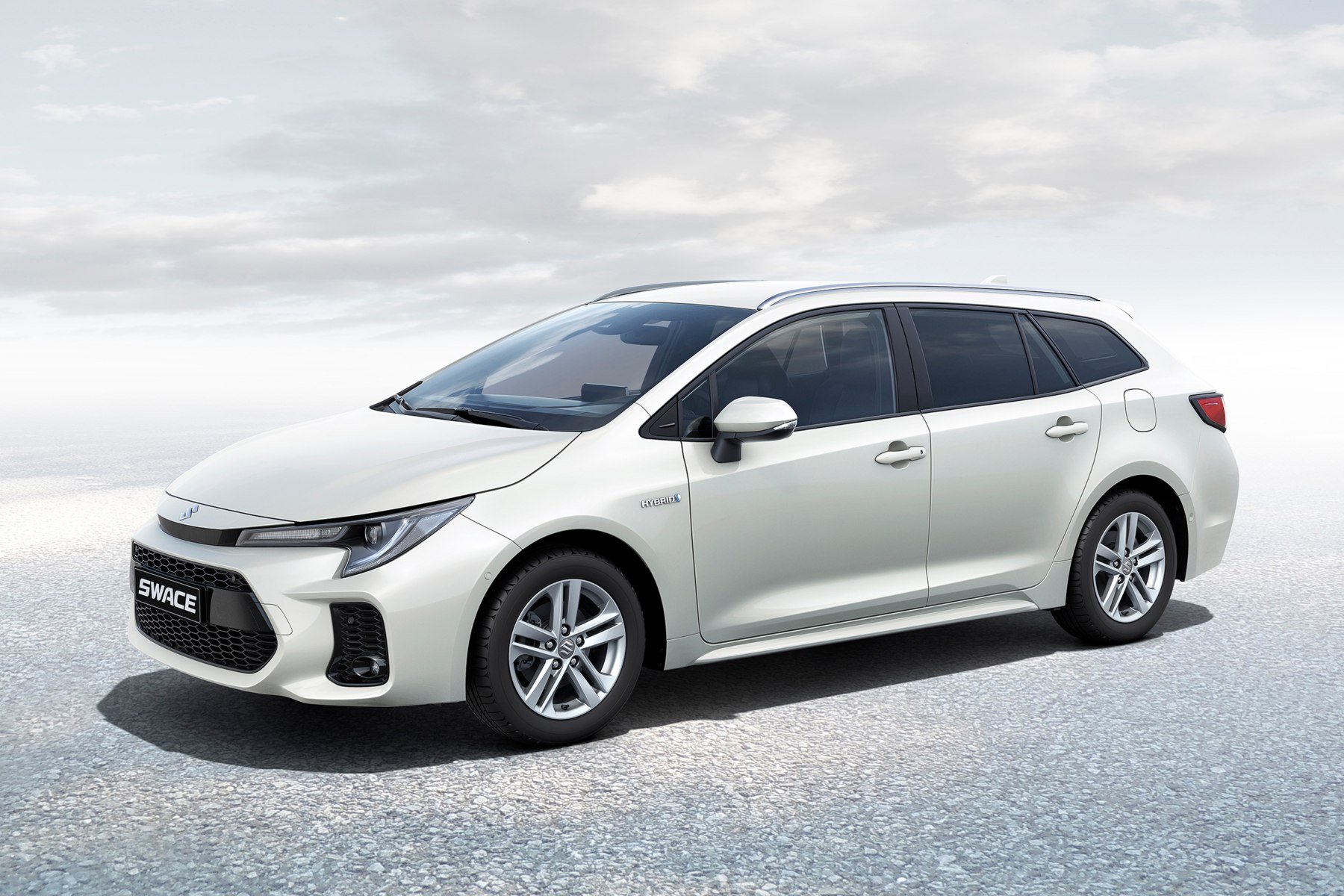 Suzuki Swace
The Suzuki Swace is an interesting hybrid car from the Japanese brand. To all intents and purposes, it's a rebranded version of the Toyota Corolla Touring Sports estate, and it's on sale here to help lower Suzuki's corporate average fuel economy. With an official figure of 64.2mpg, it certainly does that, achieved with help from a 1.8-litre petrol-electric drivetrain. This is a genuine family-sized car, with ample space for passengers and a huge boot that stretches to almost 600 litres. The Swace is also well-equipped, easy to drive and Suzuki dealers are highly rated. It feels slightly more 'alternative' then a Corolla, too.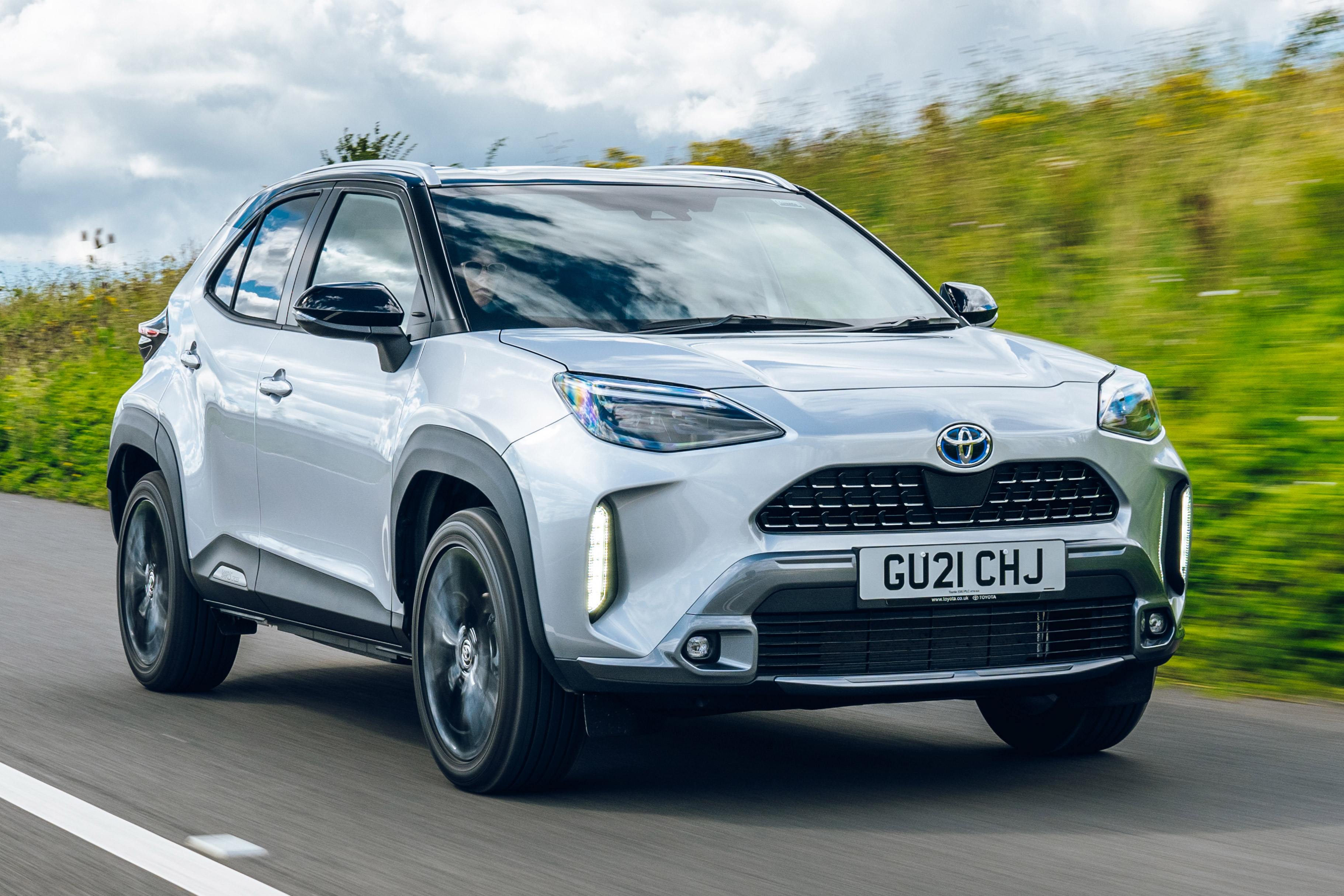 Toyota Yaris Cross
The Toyota Yaris Cross is the SUV sister-car to the regular Yaris hatchback. It uses the same hybrid drivetrain, with an ultra-efficient 1.5-litre petrol engine, electric motor, CVT gearbox and self-charging battery. Average economy of 64.2mpg is really impressive for a high-riding crossover, and Toyota uses the bigger body to deliver more interior space and a roomier boot. The Yaris Cross looks assertive, with a rugged appearance that resembles a cute, downsized take on the long-running RAV4 family SUV.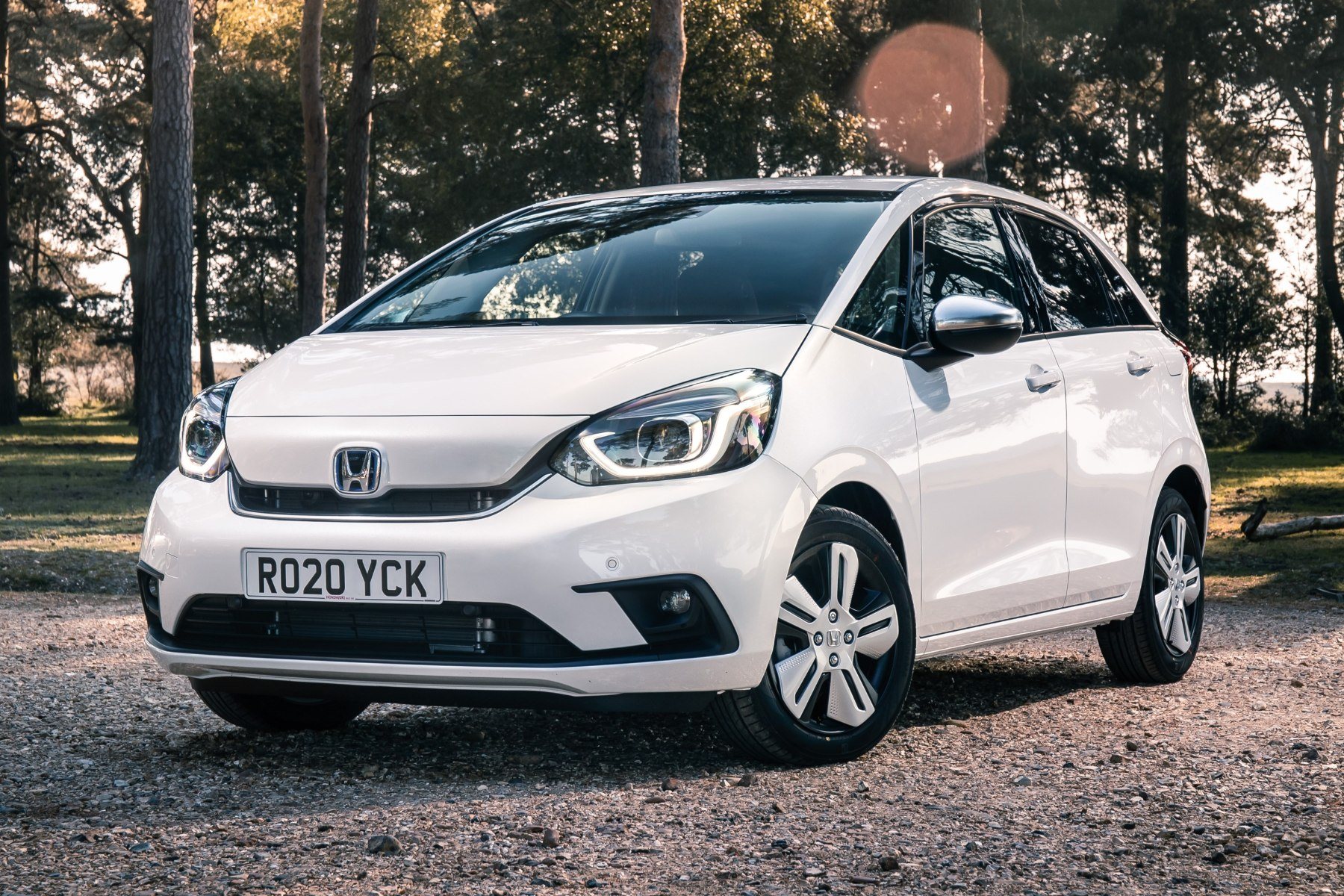 Honda Jazz
The latest Honda Jazz comes with hybrid tech as standard. Called the e:HEV Dual Motor system, it sees the petrol engine drive one electric motor, which creates electricity to power another motor to turn the wheels. Honda's ingenious setup means the petrol engine can be frequently and independently shut down wherever possible – resulting in official fuel economy of 62.8mpg, and real-world figures that are similarly impressive. The latest Jazz has a smart new appearance that has been inspired by the Honda e electric car, while its interior is as ultra-spacious and ingeniously designed as ever. The brilliant flip-up Honda 'Magic Seats' remain, too.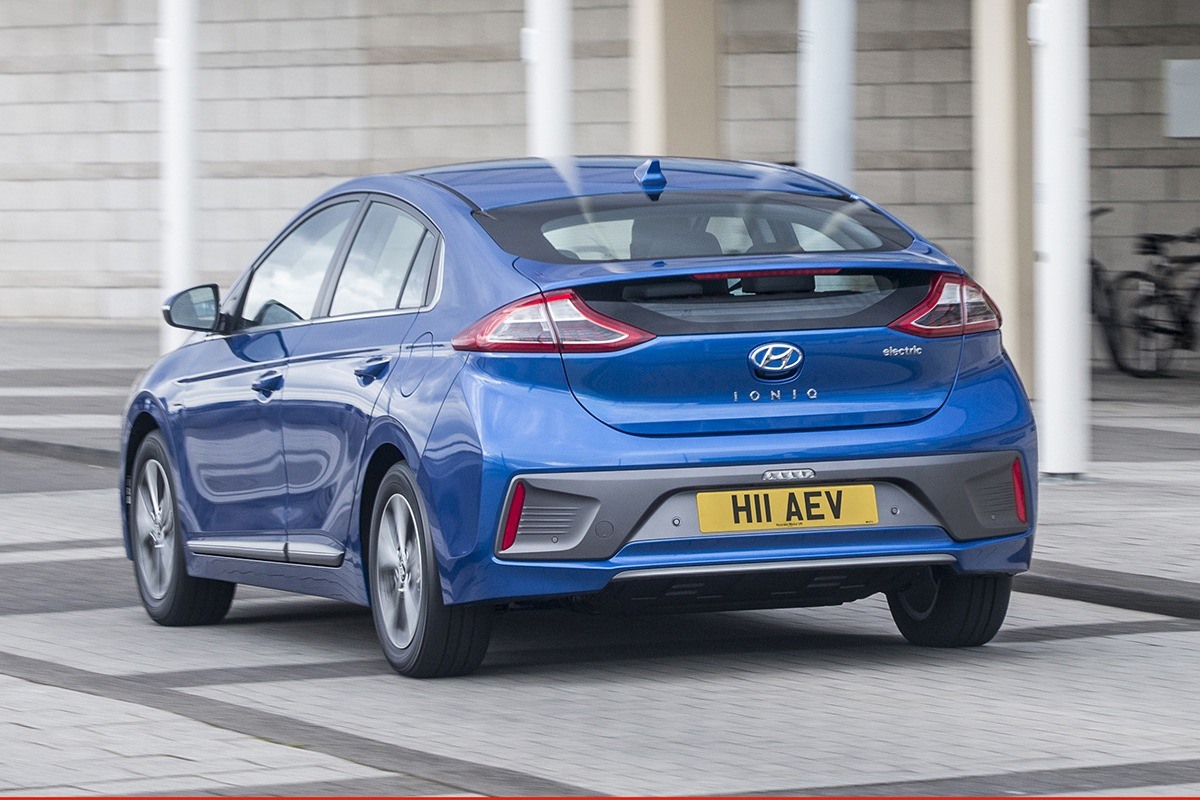 Hyundai Ioniq
Hyundai's Ioniq range comprises three electrified models: hybrid, plug-in hybrid and pure EV. Here, we're looking at the most affordable version, the Ioniq hybrid. You don't have to plug it in, so it's great if you don't have off-street parking at home. Despite this, it's still capable of averaging 62.8mpg, and is able to regularly switch into electric mode when demand on the engine is light. It looks upmarket, with a sleek and aerodynamic shape not unlike the Toyota Prius, and should prove very reliable. Hyundai is also very generous with standard equipment, even on the entry-level version of the Ioniq.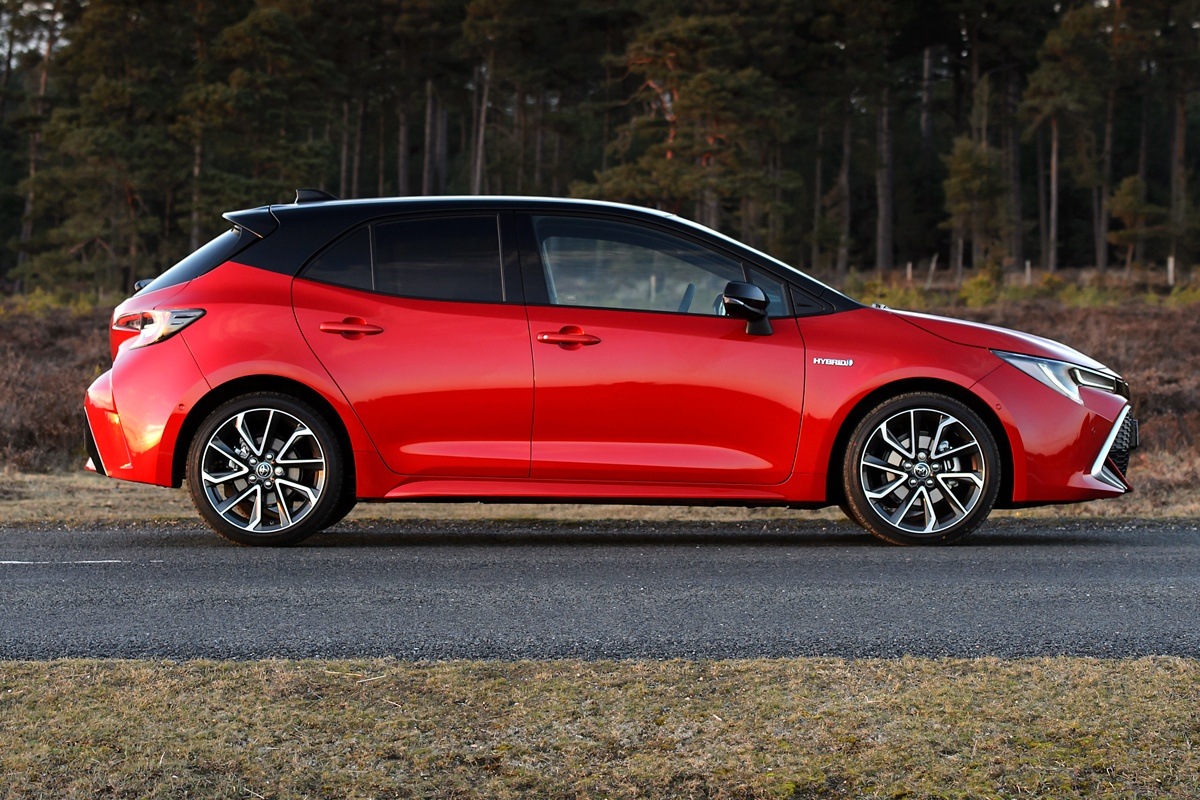 Toyota Corolla Hybrid
Yes, another Toyota in our guide to the most economical cars: the Japanese giant really knows how to make fuel-efficient hybrids. Here, it's the British-built Toyota Corolla Hybrid that offers fuel-saving motoring, with official average economy of 62.8mpg. The five-door hatchback has a roomy interior and a decent boot, so is good for family motoring, while the latest model also looks more distinctive than previous versions, with a sporty profile and cool LED running lights. Naturally, it is also easy to drive, extremely well-built and comes with a long warranty – up to 10 years or 100,000 miles.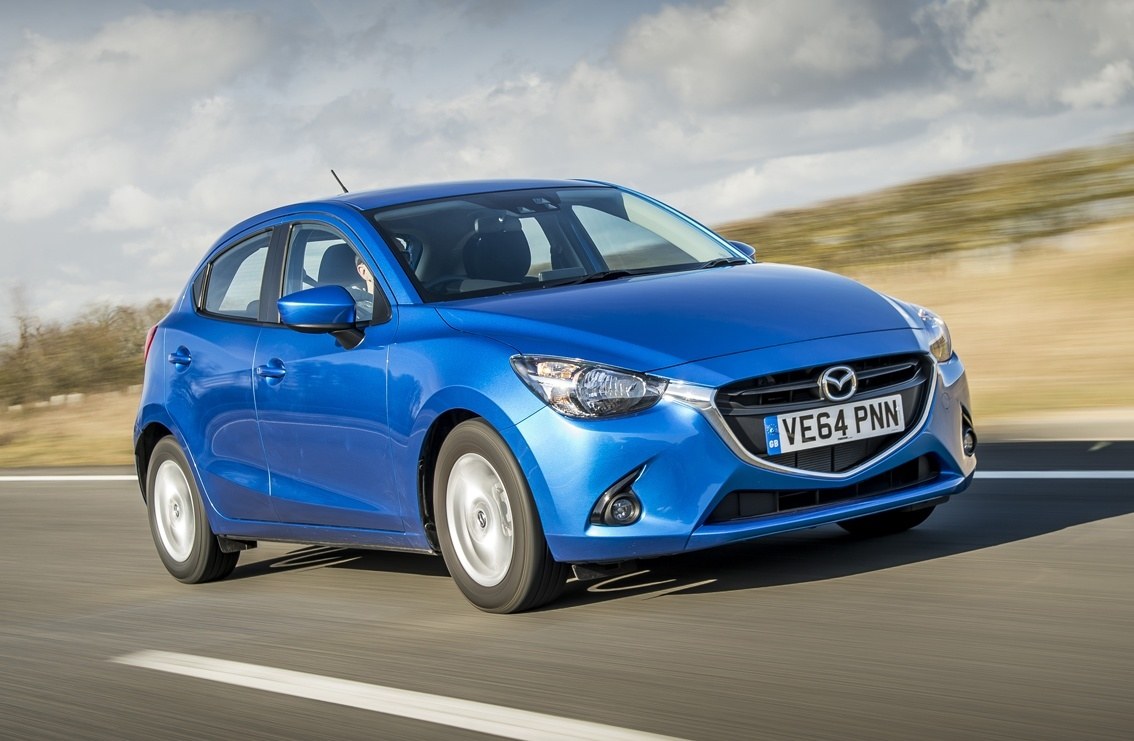 Mazda 2
The Mazda 2 doesn't use traditional hybrid technology to achieve its excellent 60.1mpg. Instead, the 1.5-ltire 90hp engine returns such good fuel economy courtesy of light weight and smart use of a 'mild hybrid' system. This doesn't allow it to drive forwards in pure EV mode, but it does provide an electric boost to take the load off the engine under acceleration. It also facilitates extended shut-down periods as you come to a halt. A city-sized supermini, the Mazda 2 has recently been revised, with more standard equipment and better value for money. This proven model is also very reliable and well made.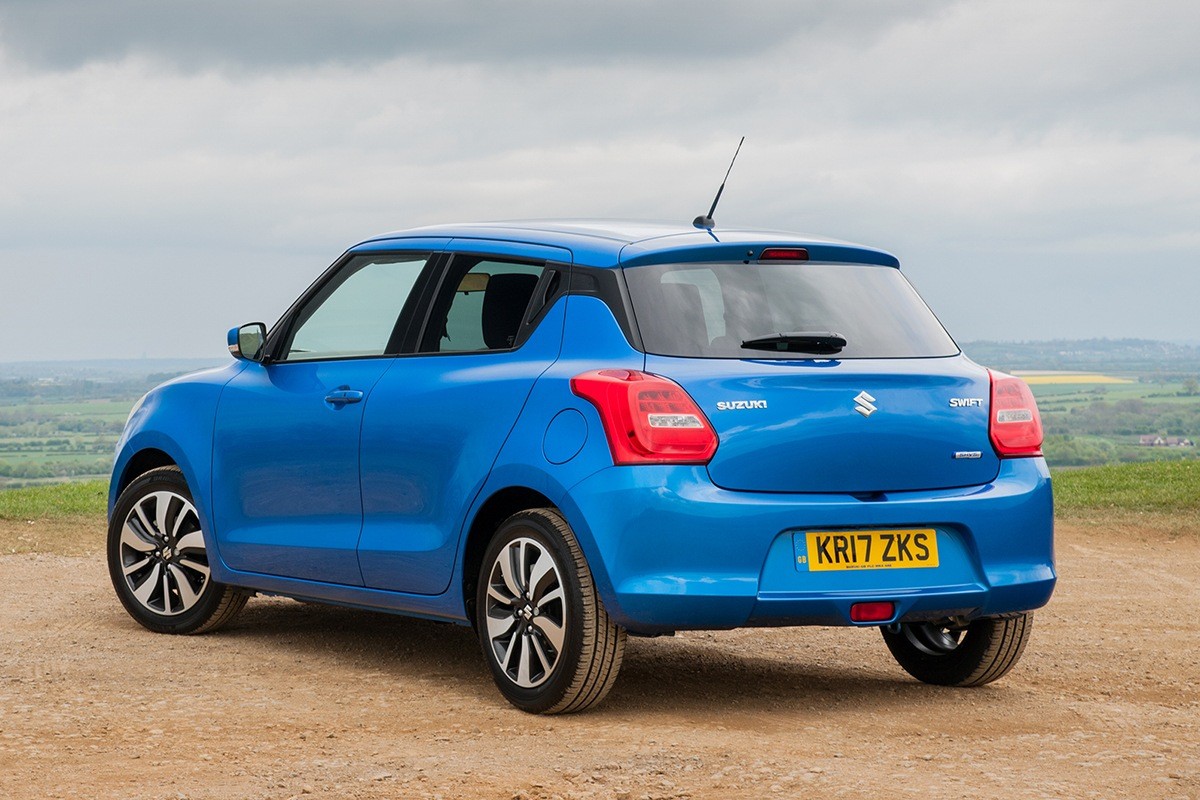 Suzuki Swift
Like the Mazda 2, Suzuki achieves almost 60mpg from the Swift's 1.2-litre DualJet engine thanks to a mild hybrid system. The electric assistance under acceleration means the engine doesn't have to be worked as hard, and it can be turned off early when braking, rather than waiting for the car to come to a halt. The latest Swift is a roomy and well-packaged small supermini, and it offers impressive value for money – particularly when further enhanced by the regular special offers and finance packages offered by Suzuki's well-liked dealer network.
Which cars have the best fuel economy?
It used to be the case that diesel cars had the best fuel economy, and by a clear margin. Modern emissions regulations have narrowed the gap, though, particularly as petrol-powered cars have themselves become more economical. Add in the fact diesel cars generally cost more than petrol cars to buy, and the overall cost savings have narrowed. Of course, plug-in hybrid cars claim even better fuel economy than either, but the real-world picture is more complex, and that's before you consider their higher list prices…
Which is the most economical car to buy?
The most economical regular-fuel car you can buy is the Peugeot 208 BlueHDi. This diesel supermini officially holds the title of best MPG in Britain, if you exclude plug-in hybrids. But the petrol-powered Toyota Yaris Hybrid included on our list here is pretty close – and once you factor in the extra cost of diesel at the filling station, the difference narrows further. When it comes to the most economical car you can buy, it pays to be open-minded and not just look at overall MPG figures.
Which cars get 60mpg?
You're in luck if you are seeking an economical car that can average at least 60 miles per gallon: almost every car in this round-up can achieve that figure. That's despite them all being fuelled by petrol, rather than more expensive-to-buy diesel. Petrol cars are likely to have better retained values going forward, too – particularly those with petrol-electric hybrid drivetrains. The 10 cars in this guide show just how diverse the most economical cars can be, with a broad array of body styles.
Ask HJ
Can you recommend an SUV with good fuel economy?
I am looking for a good sized SUV with strong mpg. I really like the Hyundai Tucson but the 35mpg puts me off. As I am only doing daily short trips I'm not sure if a diesel option would be the best fit. I have between £15,000 and £18,000 to spend so I'm considering the Suzuki SX4 S-Cross, which is a hybrid or Renault Kadjar. I am not a badge snob so happy to try a less common brand. What are your thoughts on getting good build quality and mpg? I'm happy to consider 2018 plates onwards.
Of the two cars you mention, the Suzuki will probably get the best real world fuel economy, but both these cars are mild hybrids that make nominal fuel savings of about 5mpg. For a significant saving, you'll be better off with a full hybrid such as the Toyota RAV4 – you don't plug it in, but its larger battery and motor mean it can travel for a few miles on electric power alone, unlike the Suzuki and Renault. Your budget will get you a 2016 RAV4 with highish miles, but Toyotas are know for their reliability and their hybrid systems are also very robust. It's a comfortable and practical car. Here's our review: https://www.honestjohn.co.uk/carbycar/toyota/rav4-2013/
Answered by
Russell Campbell
More Questions
More fuel economy guides
More expert car guides