Best city car 2022

The city car is a modern-day reinterpretation of the original MINI. Like the famed British original, their main focus is offering maximum space within the most minimal footprint possible.
Today, they're not quite as tiny as the classic MINI. Modern crash legislation wouldn't allow it. But compared to other cars, they're still pretty small, with every city car here measuring less than four metres long.
Many of the best city cars have five doors, for easy access. Clever packaging means there is generally enough space inside even for adults to take short trips in comfort.
City cars often don't have especially large boots, but that's not their chief focus. And if you do need more space, simply fold down the rear seats.
What city cars are all about is making light work of suburbia and delivering the most hassle-free inner-city motoring possible. Increasing amounts of big-car equipment and technology make them easy and comfortable to drive, too.
Here, we have selected the 10 best city cars you can buy in 2022. Each one is a mini-marvel.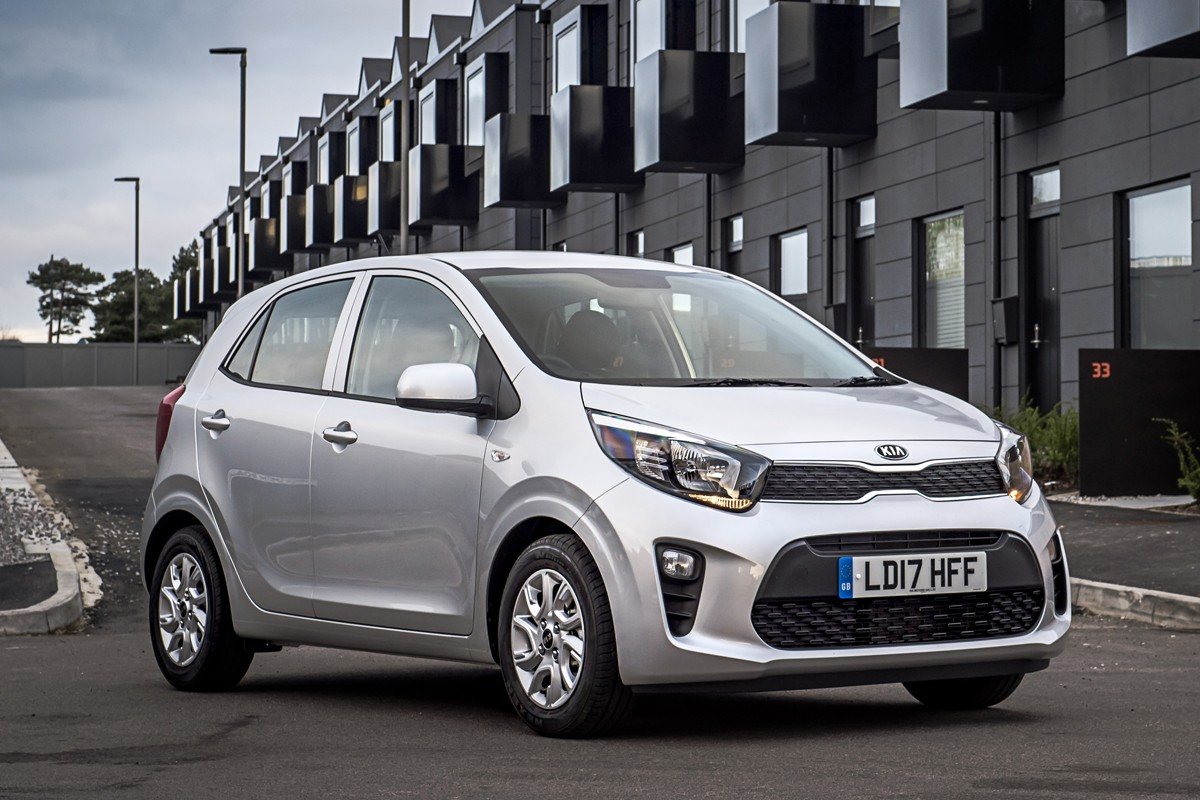 Kia Picanto
The Picanto is one of Kia's best-selling cars, and has won legions of fans over the years. Prices start from less than £11,500, yet all models come with five doors, electric windows and airbags all-round (although we'd go for the £13,000 '2' spec, which adds air conditioning). The Picanto comes with a 1.0-litre engine in either standard or turbocharged guise – we prefer the latter – and you can get an automated manual gearbox if you prefer. The boot is a passable 255 litres, swelling to more than 1,000 litres with the rear seats folded, and the Picanto is a stable, solid-feeling and straightforward car to drive. A seven-year warranty is an added bonus.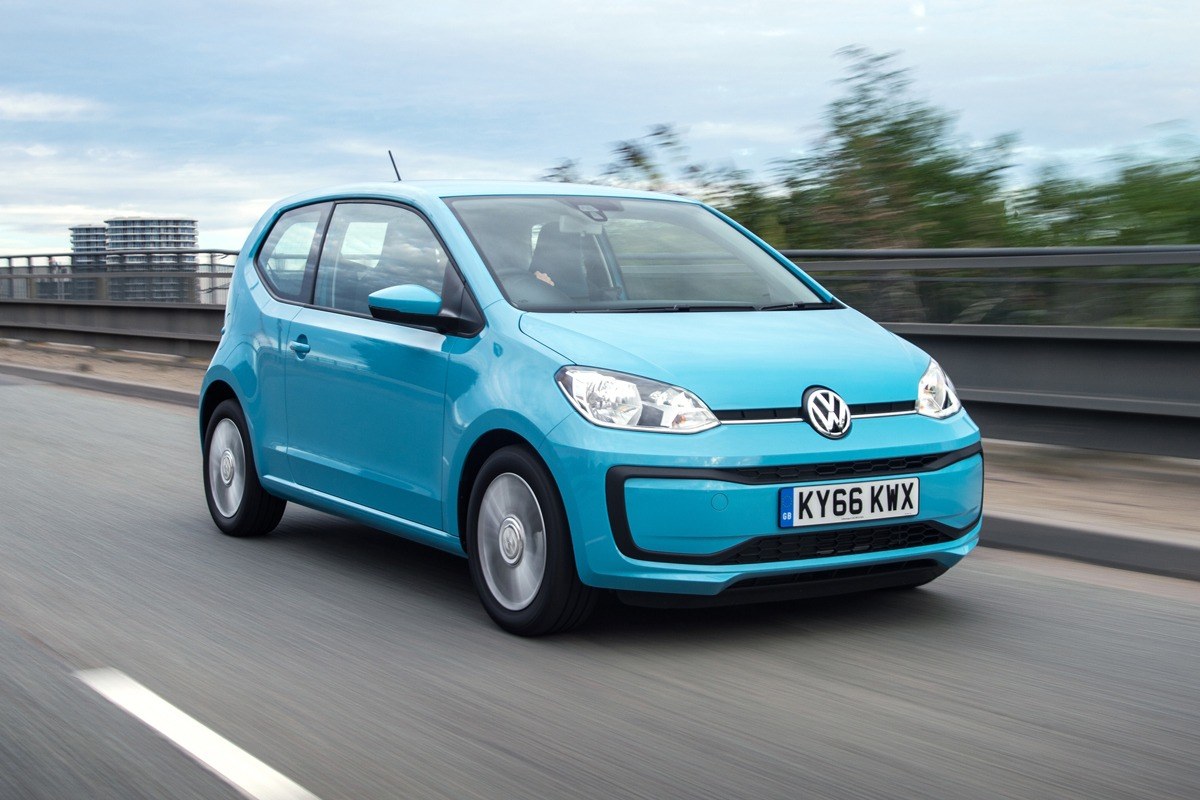 Volkswagen Up
The Volkswagen Up is an ingenious machine designed from the ground up to be a city car. Small-capacity engines are carefully packaged beneath a short bonnet, leaving plenty of space left over for front and rear passengers, plus a 251-litre boot. It's not the cheapest city car to buy, but it feels solid and robust enough to justify the premium prices. Some interesting trim lines come with a selection of snazzy styling features, too. We love the Up GTI, which has a fantastic little turbocharged engine and sporty looks, while those of a green mindset will like the e-Up electric car. It's one of the cheapest EVs on sale.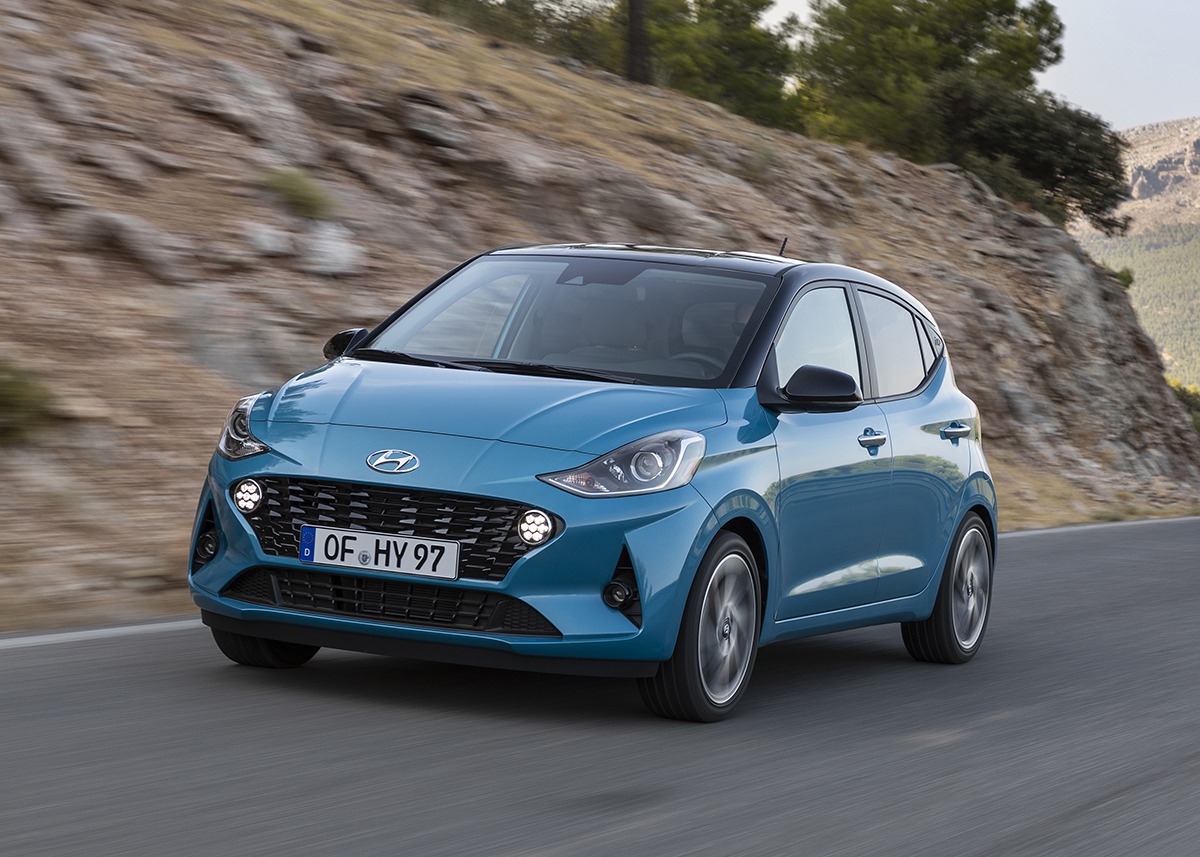 Hyundai i10
Hyundai's smallest car, the i10 is consistently responsible for some of its biggest sales figures. These days, Hyundai focuses on delivering value for money, rather than bargain-basement prices. The i10 thus isn't the cheapest of city cars, but all models get air-con as standard, and all but the base SE boast a feature-packed touchscreen with Android Auto and Apple CarPlay connectivity. The 1.0-litre engine is willing enough in the city, with an optional automatic gearbox for ultimate ease of use, while a larger 1.2 offers more power. Even more fun is the 100hp 1.0-litre turbo, which comes in sporty N Line grade. It turns the i10 into a micro-sized hot hatch, with the styling to match – both outside and in.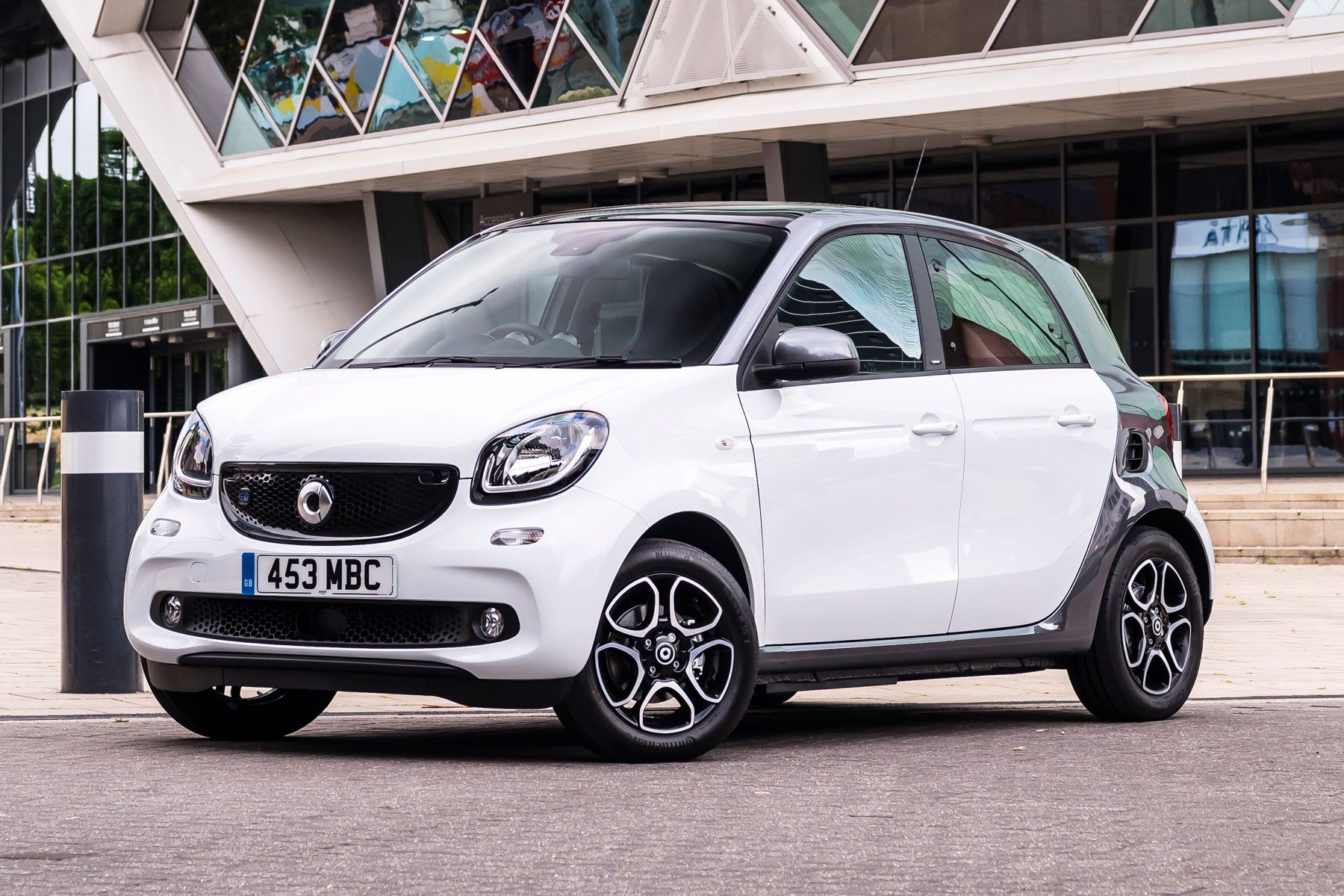 Smart EQ Forfour
These days, the Smart line-up is all-electric. The EQ Forfour is the most practical, with five doors and two rows of seats to, as its name suggests, carry four people rather than just two. A rear-mounted engine means the boot isn't the biggest, but it delivers a surprising amount of cabin room – along with ultra-compact dimensions and a turning circle more akin to a London taxi. The electric driving range is barely 80 miles, but as the Smart is a city car, this shouldn't matter so much, particularly if you charge it at home. Both the EQ Forfour and two-seat EQ Fortwo are among the UK's cheapest electric cars, furthering their appeal.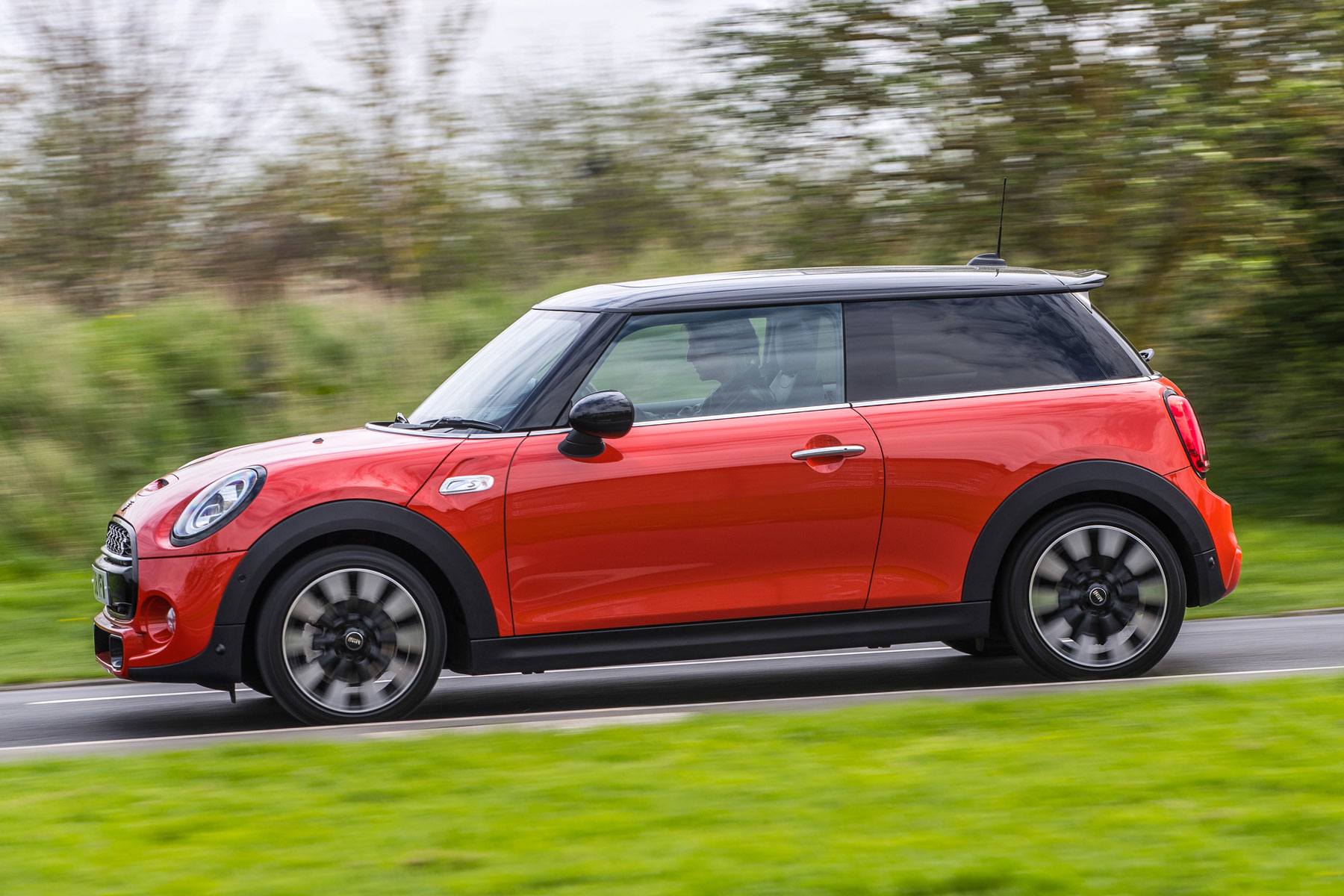 MINI Hatch
The original city car, these days the MINI isn't quite as 'mini' as it once was. However, it's still a compact car that makes light work of parallel parking on busy city streets. We're looking here at the three-door MINI Hatch, although you can also get a slightly longer five-door version. This has a modicum of rear-seat space, which is something the regular car can't claim, but you really buy a MINI to be driven one- or two-up, with those in the front enjoying BMW-grade infotainment and terrific build quality. Handling is a hoot and engines are eager, with the Cooper being the sweet-spot, and the Cooper S offering sports car performance if money is no object. The battery-powered MINI Electric is well worth a look, too.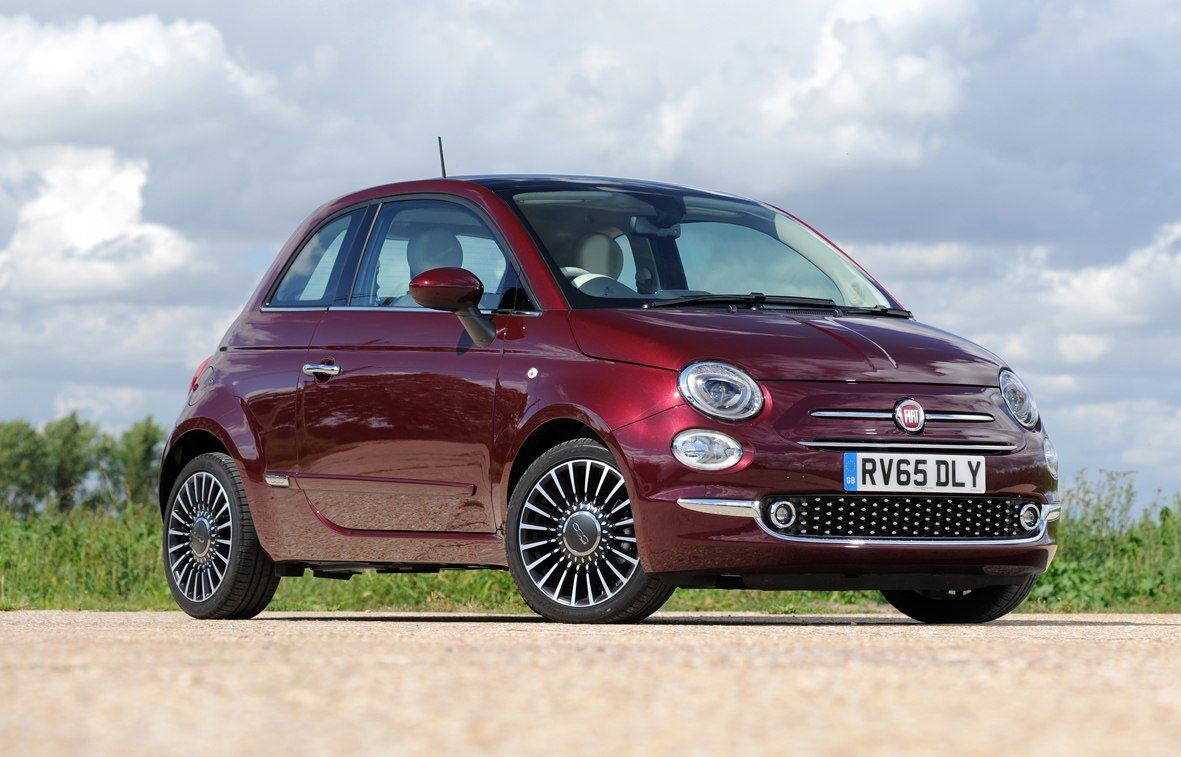 Fiat 500
Although the new 500 Electric gets all the attention, Fiat does still sell the regular 500: now billed as a hybrid courtesy of a rudimentary mild hybrid drivetrain. This doesn't allow the popular city car to drive using pure electric power, but it may still shave a few pounds off your weekly fuel bill. Like the MINI, the Fiat is tiny in the rear, but accommodating for those in the front, and folding the rear seats easily expands its compact boot. In-car technology has been kept up-to-date, with a comprehensive media system, and the loveable styling still looks fresh, despite the 500's advancing years.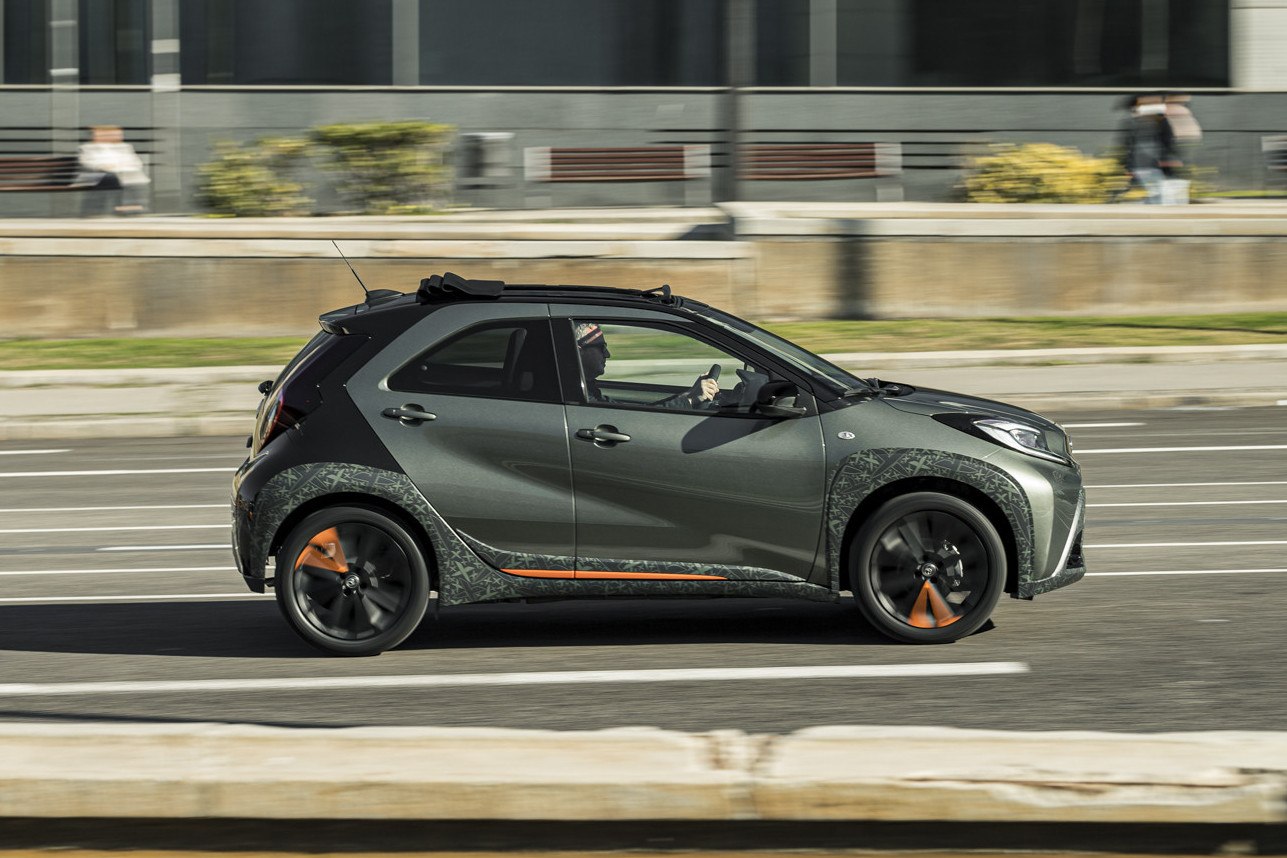 Toyota Aygo X
The striking Toyota Aygo X is a new take on the city car for 2022. On sale soon, it's a novel compact crossover-style machine, with SUV looks (complete with two-tone paint) clothing a contemporary interior. There are several different grades of infotainment and you can choose a premium audio system, too. Toyota even offers a huge fold-back canvas roof, for open-top thrills in the summer. To drive, it's likely to prove light and fuss-free, with a single 1.0-litre engine promising thrifty fuel economy. Not the cheapest city car, certainly, but one of the most interesting.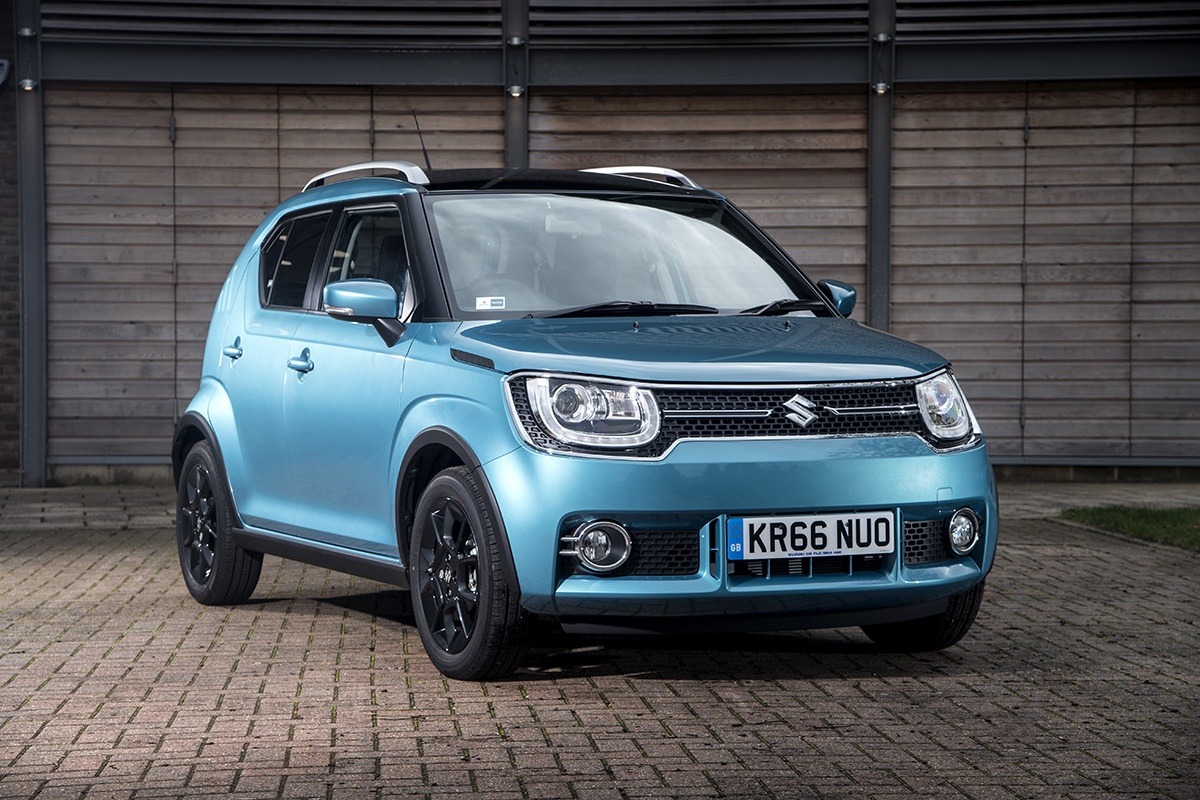 Suzuki Ignis
The Suzuki Ignis is another city car with a side order of SUV attitude. Its angular lines and upright nature are very appealing, not least because clever Japanese engineers have preserved an impressive amount of interior space. Those in the front sit high and will be very comfortable, but there's also enough room for adults in the rear, plus a 267-litre boot. Suzuki calls all versions of the Ignis 'hybrids', as a mild hybrid stop-start system is standard. Almost uniquely in this sector, you can get the range-topping Ignis SZ5 with all-wheel drive, creating an unlikely but very capable small city car 4x4.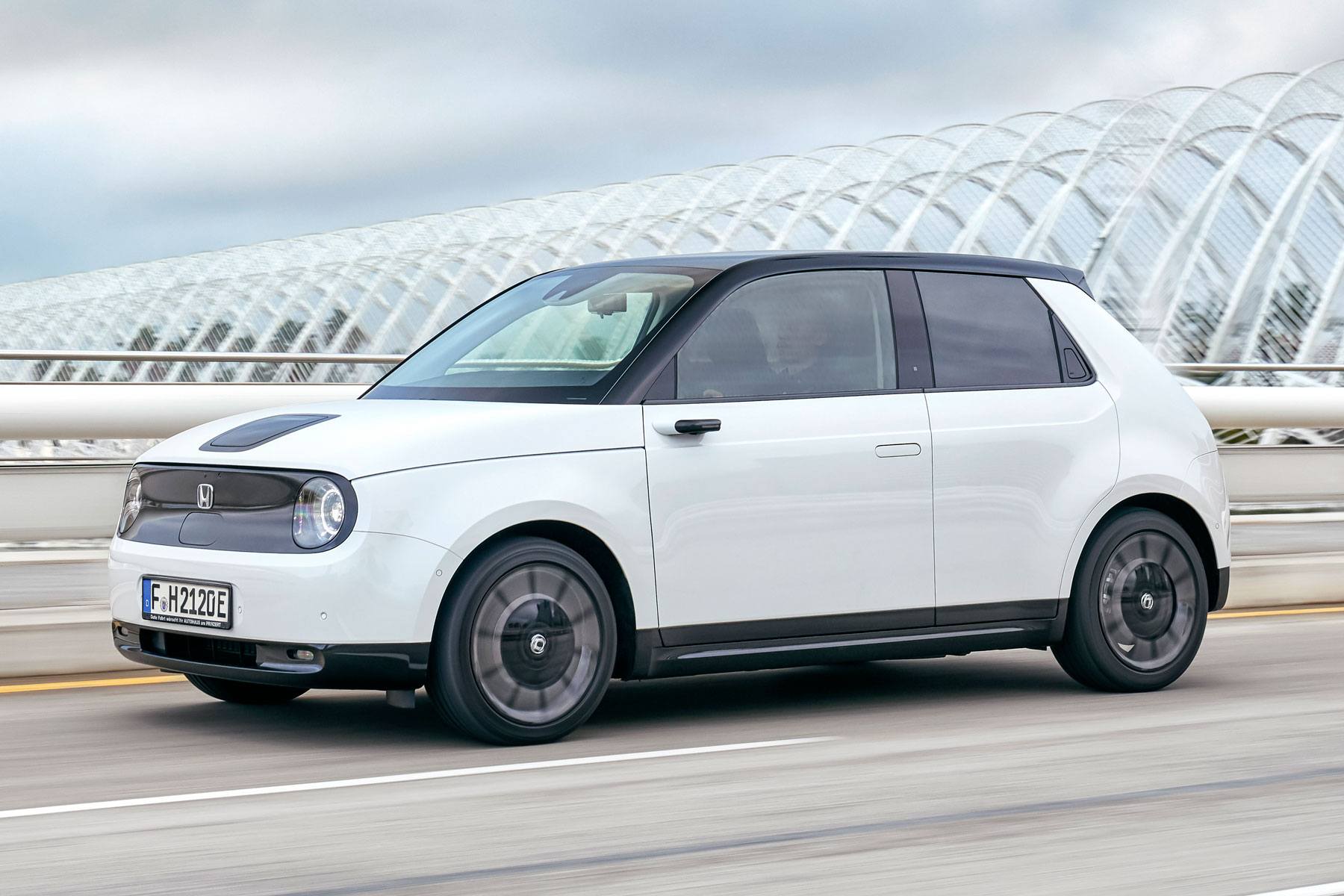 Honda e
We've included the Honda e here not because it's a bargain – it's certainly not that – but because it's such a brilliantly crafted car, perfected for city-centre use. The all-electric and zero-emissions drivetrain is responsive and has a range of nearly 140 miles, which means far less 'range anxiety' than in a Smart Forfour. It has an incredibly tight turning circle, a fantastic tech-packed dashboard with five full-length screens, and premium-level interior quality. Best of all, it looks like a concept car that has escaped from a motor show stand. No city car is more futuristic or more lovable than a Honda e.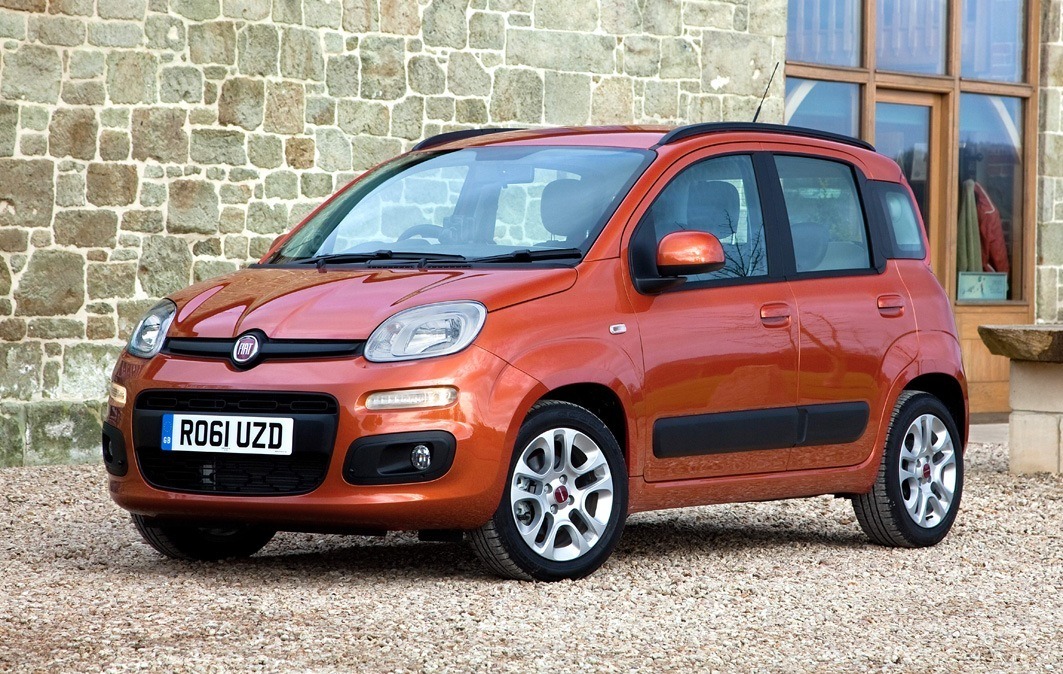 Fiat Panda
The Fiat Panda isn't the force it once was, but it still has a loyal following in the UK. Impressive space efficiency is one big reason why. The five-door body offers decent room both front and rear, while the ample boot is well-shaped. Inside the cabin, there are stowage spaces everywhere, and the raised seating position gives a good view out. The Panda is another city car that's available with all-wheel drive – and the Panda Cross 4x4 has the rugged styling to go with it, even down to two bright red towing hooks in the front bumper. It's a pity, then, that Euro NCAP awarded the Panda a zero-star safety score in 2018, due to its lack of advanced safety tech.
How big are the best city cars?
With city cars, every millimetre counts. No car here stretches beyond four metres long, and although width is less of an issue, manufacturers still try to keep them narrow for squeezing past parked cars. Some are particularly compact: the Smart Fortwo measures just 2.7 metres long, so you can almost park it nose-in to the kerb. Even the five-door Smart Forfour only measures 3.5 metres. Rivals are longer… but still short: a 3.8-metre MINI will have no trouble grabbing a parking space that most other cars simply have to drive past.
Are city cars safe?
Euro NCAP is as strict with city cars as it is with all other types of vehicle. This is why the Fiat Panda was castigated a few years ago, and awarded a zero-star crash-test score: if motors don't measure up, they get called out. Luckily, other models are much safer, with the Honda e scoring four stars in 2020 and the Volkswagen Up earning three stars in 2019. Most city cars are now available with similar active safety technology to larger cars, which will prove particularly useful in busy cities.
Are city cars cheap to run?
City cars don't generally have complex hybrid or plug-in hybrid systems, and although growing numbers are offering pure electric options, their high list prices can be prohibitive. Arguably, though, they don't need exotic tech: city cars are small, light and cleverly-designed. It means their efficient engines generally sip fuel rather than guzzle it. You should have no trouble seeing 50mpg or more with a bit of forward-planning. And as such tiny motors also come with low insurance groups and competitive servicing costs, it all adds up to a car that should be very cheap to run.
Ask HJ
What city cars with auto gearboxes do you recommend?
I want to buy a 2018 or 2019 automatic city car. What are your thoughts on the Hyundai i10 and Kia Picanto? I like these because of the warranty. What are your recommendations? Thanks.
A Hyundai i10 or Kia Picanto would be a great choice. As you say, they come with a long warranty, and they use very reliable torque-converter automatic gearboxes (rather than the frustrating automated manual transmissions used in many city cars). You won't find a better automatic city car.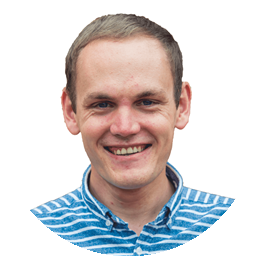 More Questions
More small car guides
More expert car guides