Cheapest cars to insure 2022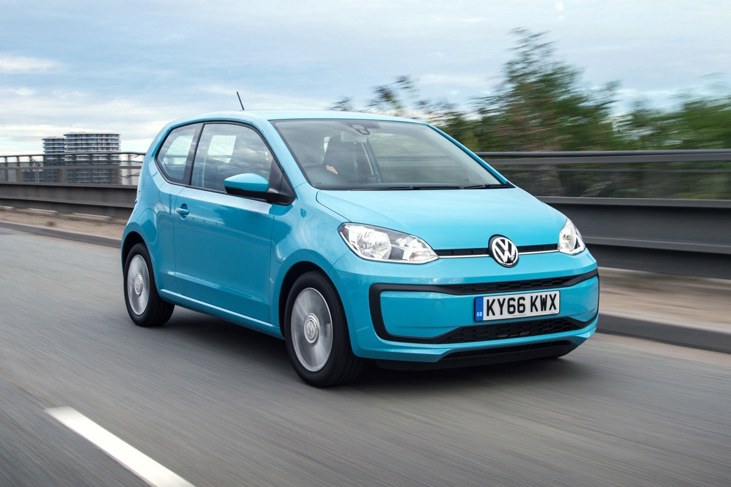 Don't think that because a car is brand new, it will cost a fortune to insure. The latest models are safer and more secure than ever, and have been designed to keep repair costs as low as possible.
What's more, the active safety technology available on most new cars helps drivers avoid an accident in the first place, reducing the cost of car insurance.
Cars that are cheap to insure have the lowest insurance group ratings. These run from 1 to 50 and the cheapest cars to insure fall into groups 1, 2 and 3. All of the cars listed here do exactly that.
They also have fuel-efficient engines with just enough power, rather than too much. They're perfect for daily driving and have the added advantage of minimising your spend at the filling station, too.
Car insurance is one of the most expensive annual bills drivers face, so keeping costs competitive really cuts your cost of motoring. Here we reveal some of the cheapest cars to insure.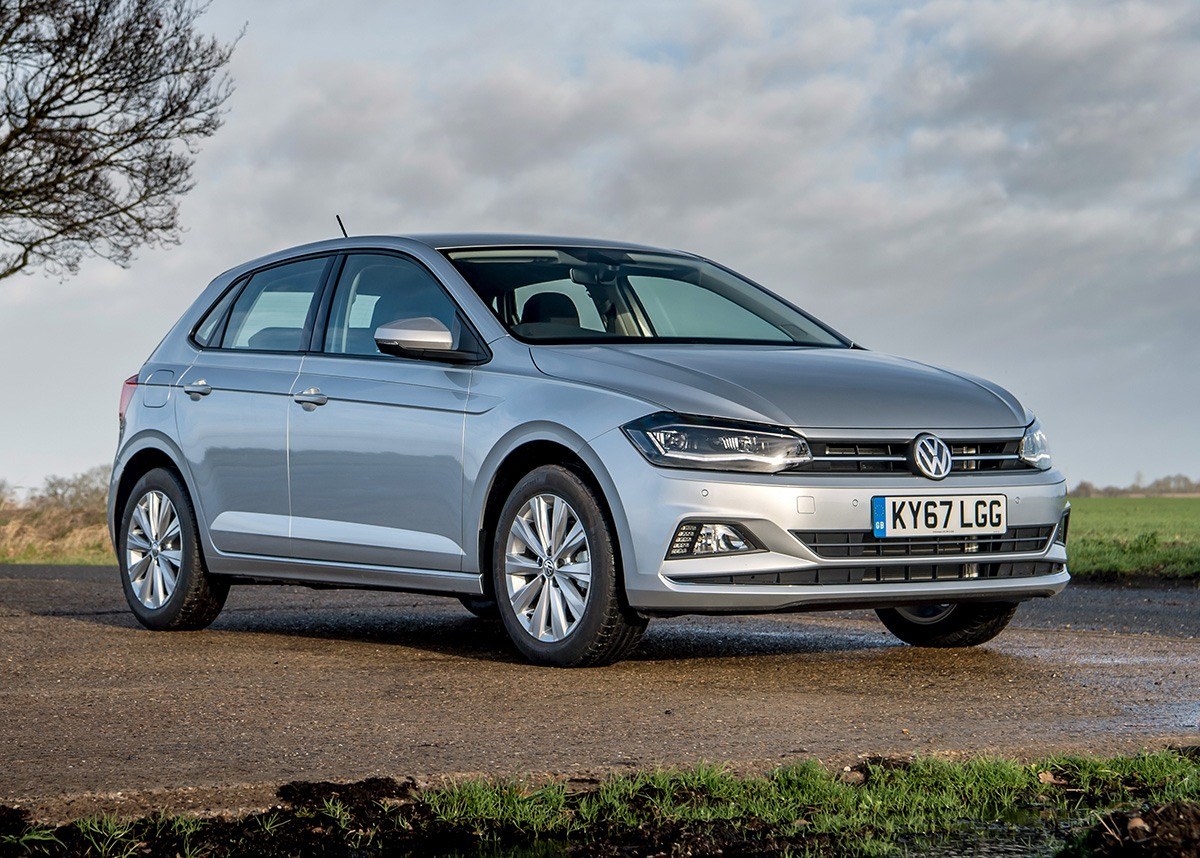 Volkswagen Polo
The Volkswagen Polo is a highly acclaimed supermini and one of the most reassuring small hatchbacks on sale. It is very safe and robust, making it a great first car for parents to treat their children with. And it shouldn't cost them a fortune to insure, thanks to ratings that fall into the lowest possible group 1 band. That is for a 1.0-litre Polo, in both 65hp and 80hp guises. The former is a bit low on power, but the latter makes a great first choice for young drivers looking to gain experience on the roads. You can even have a group 1 Polo in stylish Beats trim, which comes with an upgraded sound system developed in association with Dr. Dre.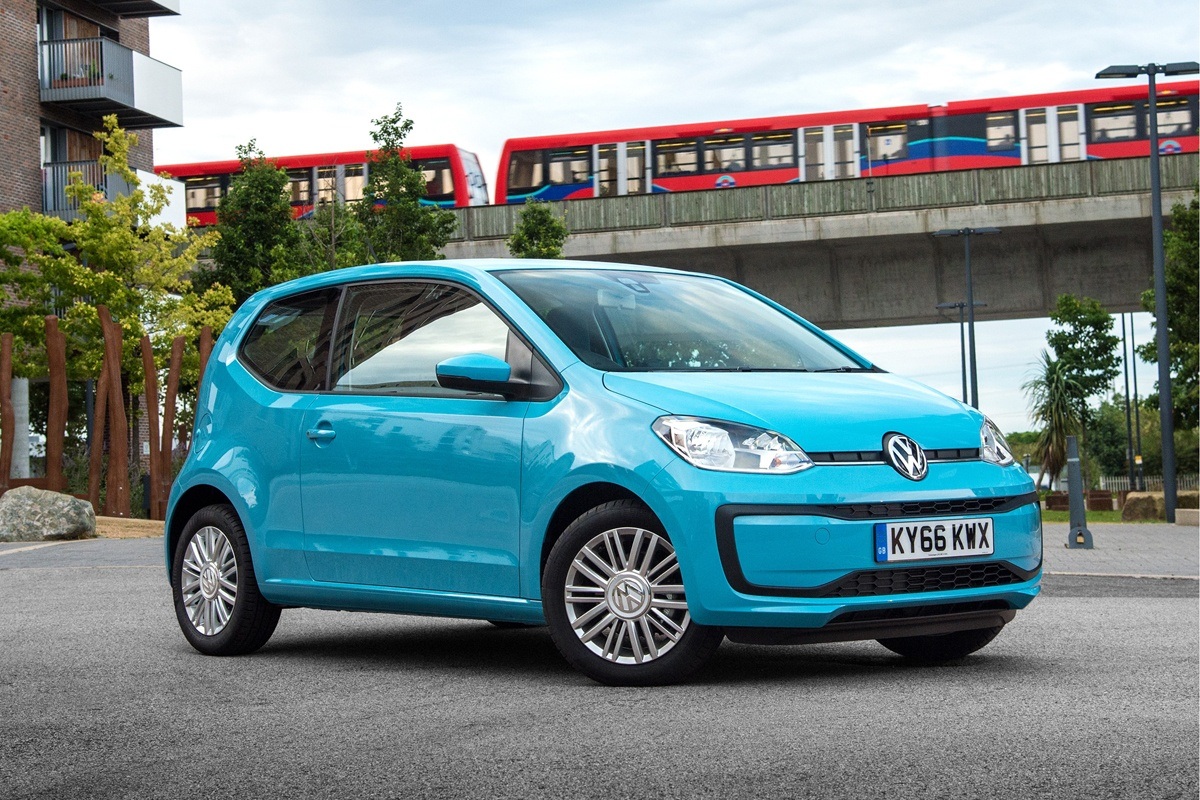 Volkswagen Up
The Volkswagen Up is a neat alternative to the Polo for those who want something a bit smaller and cheaper. It uses the same three-cylinder 1.0-litre engines but, as it weighs that bit less, performance is actually a bit snappier. The ingeniously packaged Up has lots of space inside, despite its compact exterior dimensions, and is perfect for students who have limited parking around the house they share with others. They won't have to ask for much petrol money, either, because the Up is super-efficient. A smartphone-ready sound system is perfect for letting everyone have the chance to play DJ.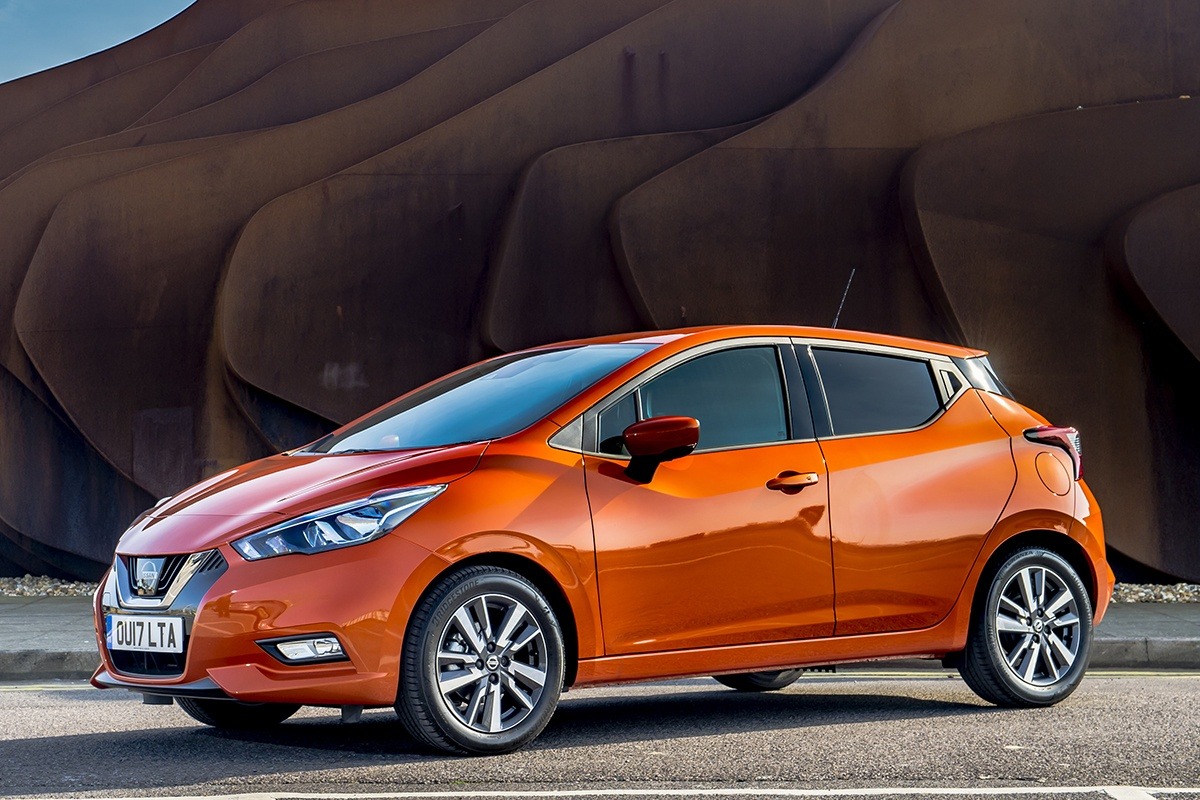 Nissan Micra
A traditional favourite of learner drivers, the Micra is Nissan's smallest and most affordable car. A compact five-door hatchback that is closely related to the Renault Clio, it's available with an entry-level 1.0-litre 71hp engine and a very competitive group 1 insurance rating. For a car that is reliable and easy to drive, that is impressive. Both Visia and Visia+ grades benefit from the same lowly insurance rating, while even the Acenta Bose, which has an upgraded sound system, falls into the group 1 band. In 2017, the Micra received a reassuring four-star safety score from Euro NCAP.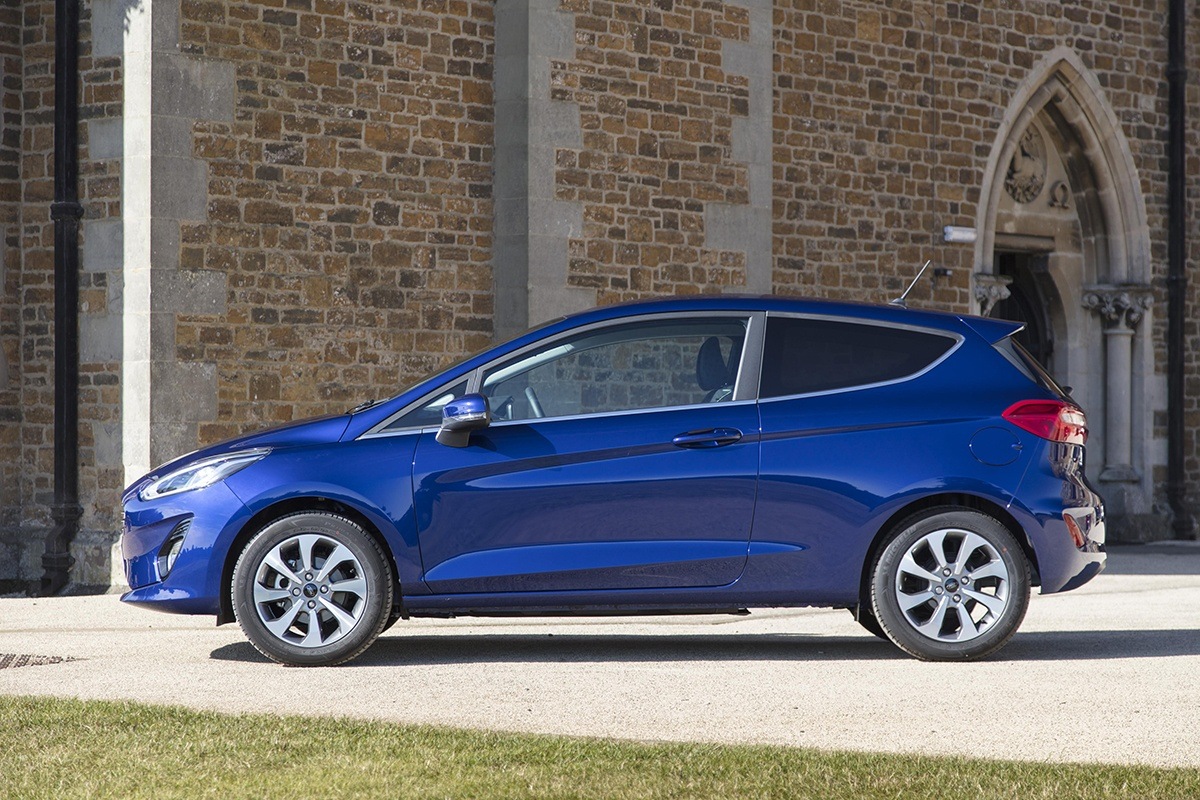 Ford Fiesta
The fun-to-drive Ford Fiesta is one of the most enjoyable small cars to get behind the wheel of. The long-running best-seller is available in a broad range of variants, with the entry-level Style being the cheapest to insure. It uses a 1.1-litre Ti-VCT petrol engine that has just enough pulling power for everyday motoring, plus a competitive group 2 insurance rating. You can get faster and better-equipped Fiestas, but they will cost a lot more to insure. For most people, we reckon the generous Style grade will have just enough kit, including the all-important air conditioning. The Fiesta is a reliable car as well, and will always be easy to sell.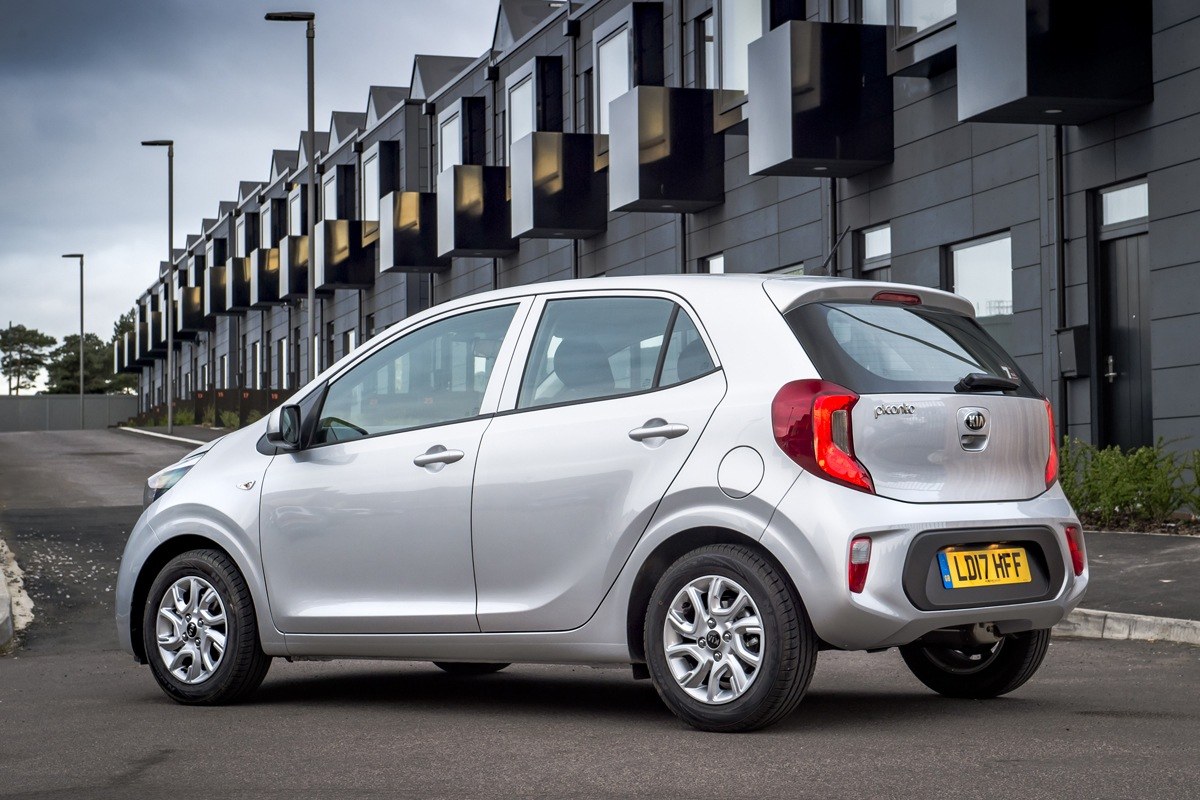 The Kia Picanto is a city-friendly small car with plenty of space for four people, despite its impressive parkability. A well-equipped car, the competitively-priced '2' grade can be chosen with a 1.0-litre engine for an ultra-keen group 1 insurance rating. And if you want something that's a bit more stylish and sporty looking, even the GT-Line version still commands a group 2 rating. Remember too that all Picantos come with Kia's almost unbeatable seven-year, 100,000-mile warranty. It's one of the cheapest ways to get into a car that offers such long-running, manufacturer-backed reassurance.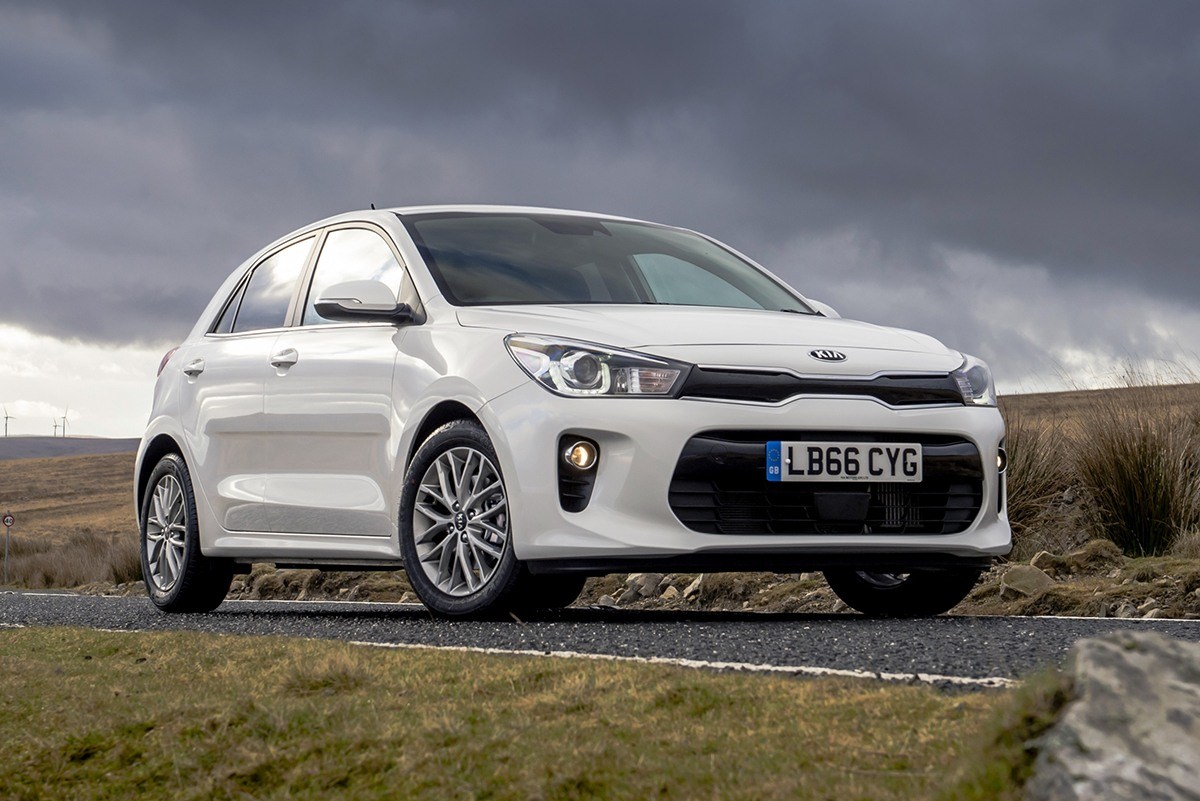 Kia Rio
The Kia Rio is the larger five-door supermini alternative to the Picanto city car, with added interior space and a more practical boot. Its turbocharged petrol engines don't have super-low insurance group ratings, but the 1.4-litre CRDi turbodiesel does, coming in at group 2. Owners will enjoy good pulling power, and also some extremely impressive fuel economy figures, saving even more in terms of running costs. The Rio '2' grade has a well-rounded array of standard equipment, including air conditioning and lots of active safety features. All Kias enjoy a seven-year, 100,000-mile warranty for long-term peace of mind.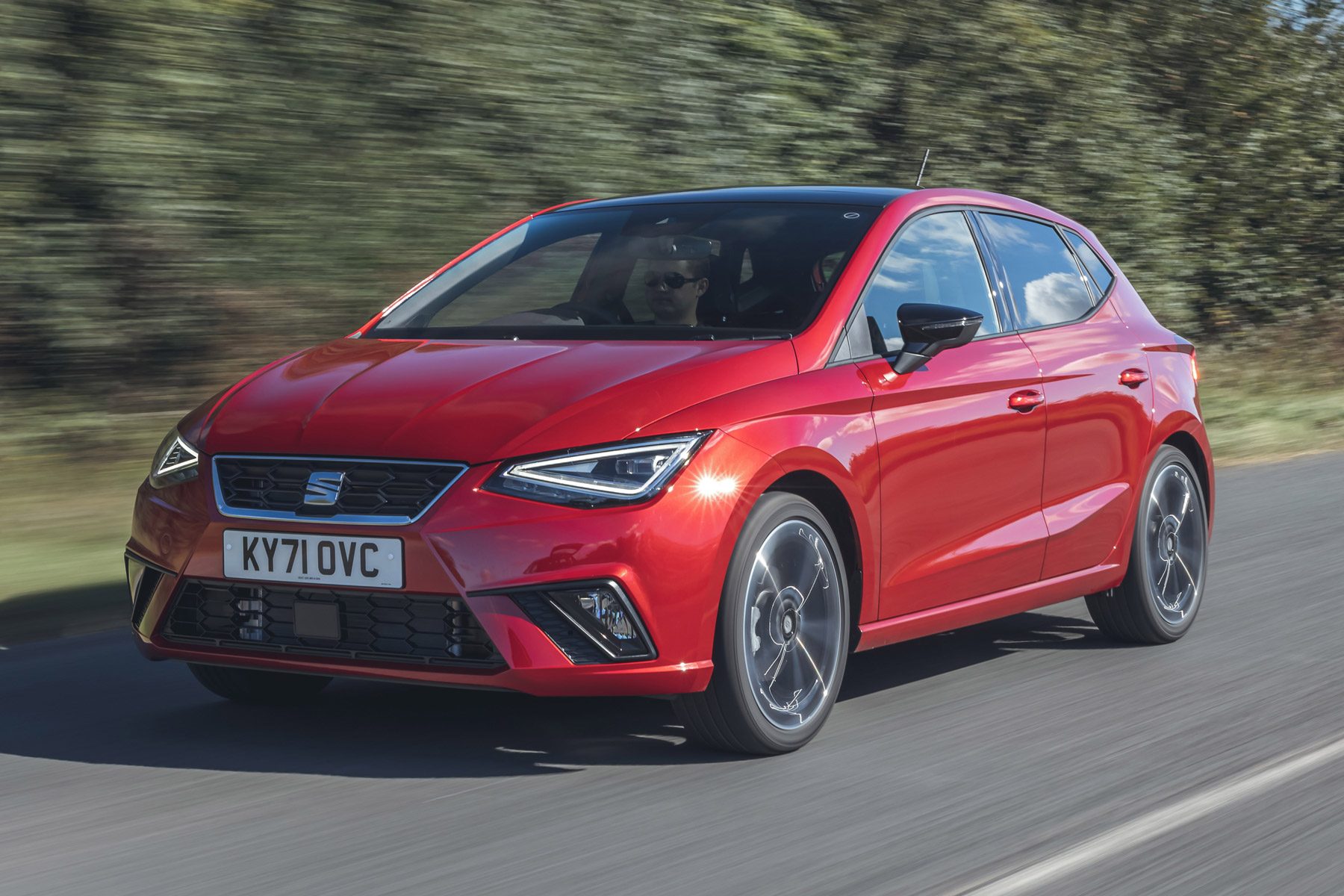 SEAT Ibiza
The SEAT Ibiza is a popular car with youngsters – indeed, the SEAT brand itself has one of the youngest ownership profiles across Europe. The sporty Ibiza combines fashionable styling with a practical interior, plus low running costs thanks to its fuel-efficient engines. The 1.0-litre 75hp version adds competitive car insurance costs to the mix, with a group 2 rating for the entry-level S variant. If you're able to spend a bit more, both SE and SE Tech trim levels also boast a group 2 rating, with the latter offering a comprehensive touchscreen media system. This easily pairs with Apple and Android smartphones for entertainment on the move.
Skoda Fabia
Sharing many of its oily bits with the Volkswagen Polo and SEAT Ibiza, the Skoda Fabia is an exceedingly practical and spacious car. The latest version, all-new for 2022, has a roomy and very much adult-sized cabin, plus a hatchback boot the same size as that found in a Volkswagen Golf – a car from the class above. Skoda hasn't forgotten its cost-competitive roots, though. In 1.0-litre MPi S grade, the firm's smallest car comes with a group 2 insurance rating, for an almost unparalleled combination of cheap-to-insure affordability and family-friendly practicality. Few cars can do so much with so little.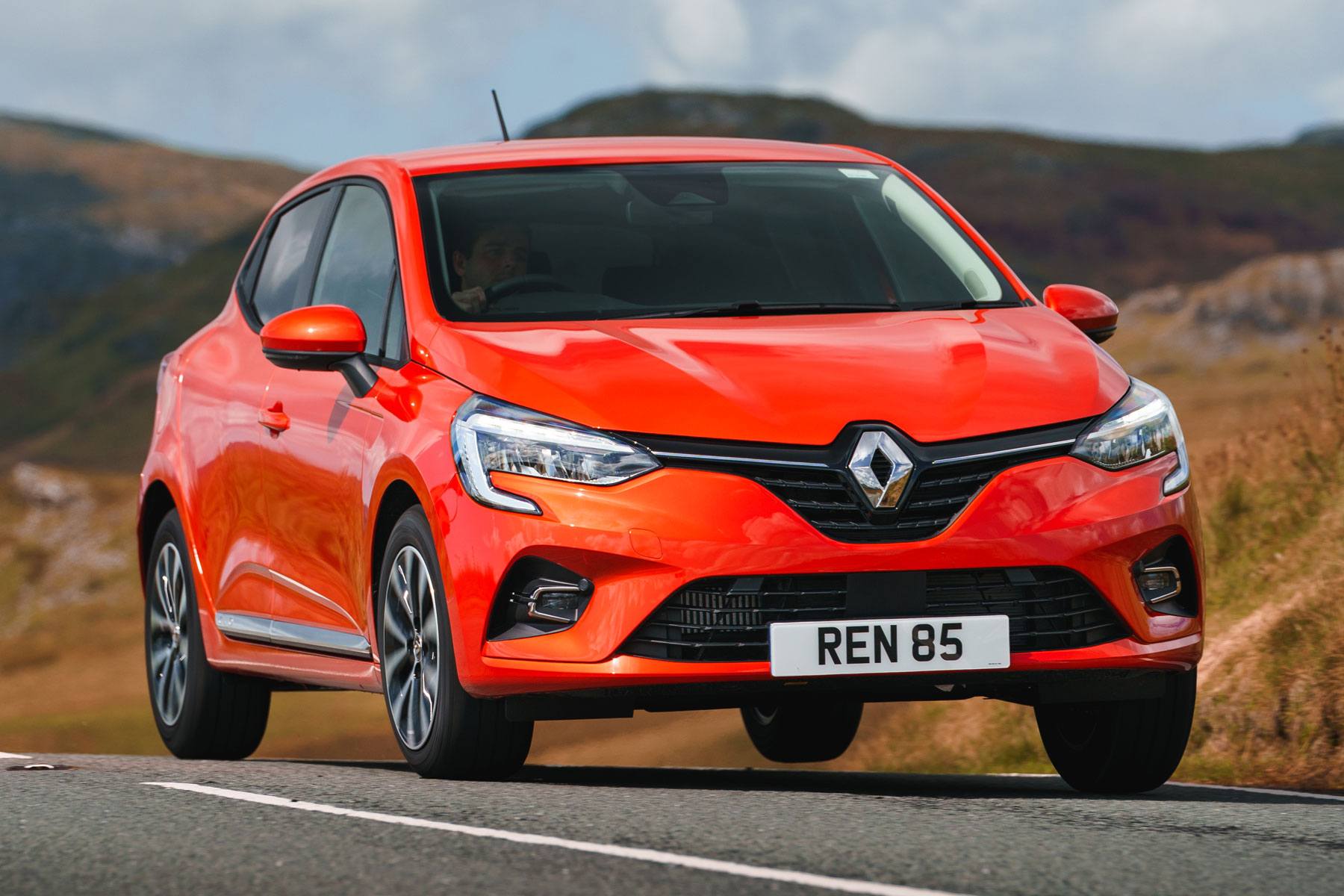 Renault Clio
The Renault Clio is one of the most chic small cars you can buy. The French firm's popular five-door supermini cuts a dash in the most premium of gatherings, and owners will enjoy similarly feel-good sensations from inside its well-built and roomy cabin. Even entry-level Iconic trim is well equipped, and you can get an optional Bose sound system upgrade that brings cinematic audio to your five-door supermini. However, it won't cost you a fortune to run: not only is the 1.0-litre SCe engine easy on fuel, it also comes with a cost-effective group 3 insurance rating, earning its place among our rundown of the cheapest cars to insure.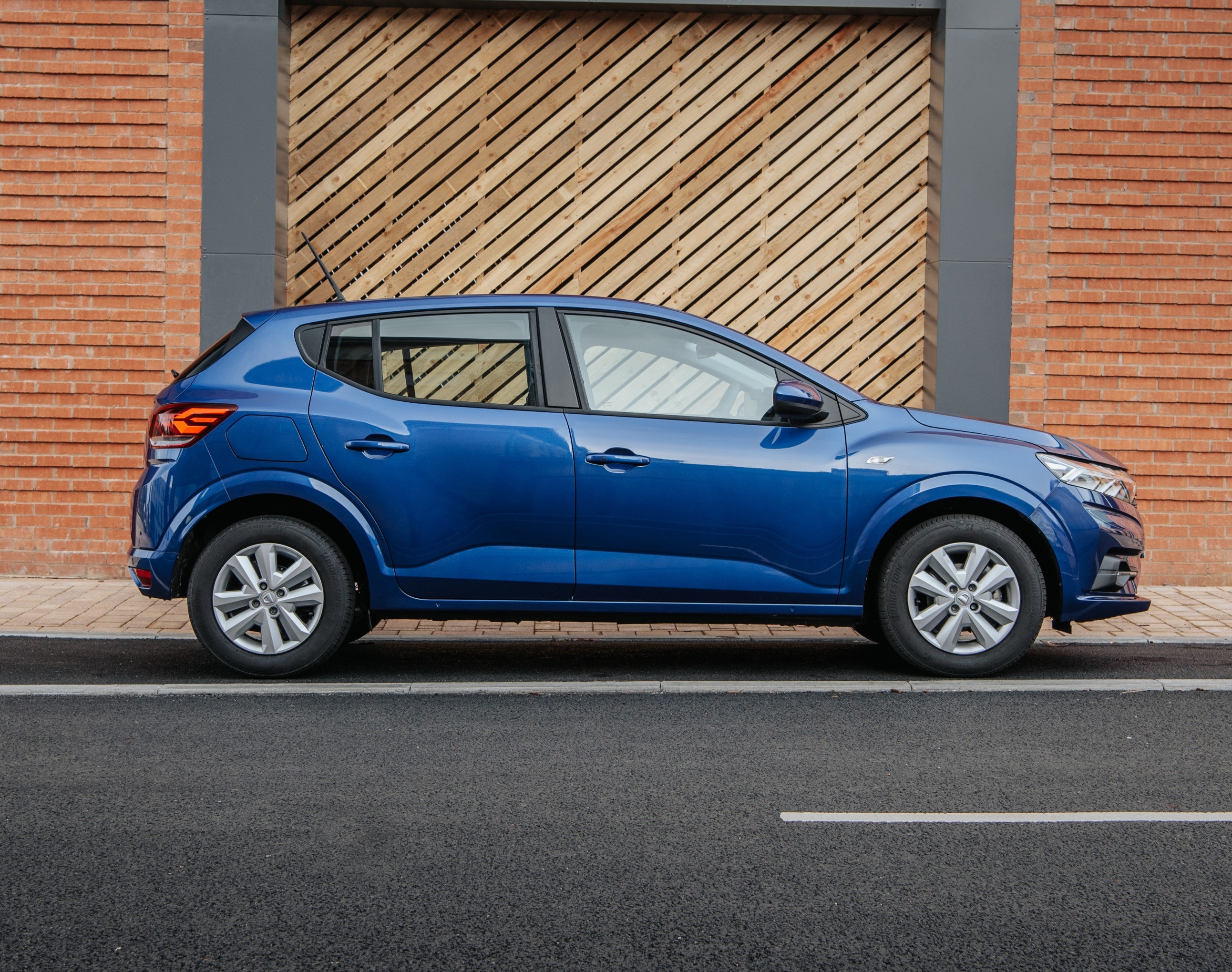 Dacia Sandero
The Dacia Sandero is extremely good value, with list prices among the lowest of any car on sale. The entry-level Sandero costs many thousands less than five-door supermini rivals such as the Ford Fiesta and Renault Clio. This thriftiness also extends to running costs, with the entry-grade 1.0-litre SCe Essential offering a low group 3 insurance rating. Combined with fuel-sipping consumption, this means the Sandero will be as cheap to run as it is to buy. Essential grade isn't as stripped-back as previous entry-level Dacias were, either. As its name suggests, it comes with essentials such as air conditioning and a decent amount of safety equipment.
How can I get cheaper car insurance?
One of the most straightforward ways to get cheaper car insurance is to choose a car with a low insurance group rating. Hopefully our list will help You might also consider fitting a tracker – or maybe think about telematics-based 'black box' car insurance. Adding your partner can sometimes reduce your car insurance bills, rather than raise them, and don't think you need third-party car insurance for the cheapest rates. Quotes for fully comprehensive cover are often cheaper.
Are newer cars cheaper to insure?
It's easy to think newer cars will cost more to insure than older models. After all, they cost more to buy, so surely this means they're more expensive to insure? Thankfully, that's not always the case. For starters, new models will be harder to steal than older vehicles. They will also have better safety assistance technology, so may be able to avoid an accident in the first place. Modern engineering could mean they're cheaper to repair if they do have an accident. And both parts availability and workshop technicians' experience should be better, too. 
What are insurance groups?
Insurance groups are the bands into which new and used cars fall for insurance purposes. They run from 1 to 50, with 1 being the cheapest. They broadly represent how expensive a car will be to insure, by considering factors such as performance, resistance to theft, ease of repair and a multitude of other factors. Cars with more powerful engines will have a higher insurance rating than lower-powered ones; so too will cars that cost more to repair. If you are sensitive to car insurance prices, it is worth studying the groups carefully, as buying a car that falls into a lower one may save you hundreds of pounds.
Ask HJ
Can you recommend a small, automatic car that's cheap to insure for a young driver?
I'm looking for a second car that I can insure my 19-year-old son on. My wife insists the car must be automatic and 5-door (as she will also use it). I can see that very few 1-litre cars are autos. What's a good, secondhand, small, automatic that is also cheap to insure for a young driver?
I'd recommend a Kia Picanto. They offer good value for money and are available with an excellent automatic gearbox. It'll be cheap to run, too.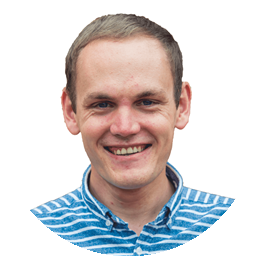 More Questions
More small car guides
More expert car guides