Cheapest cars to insure 2023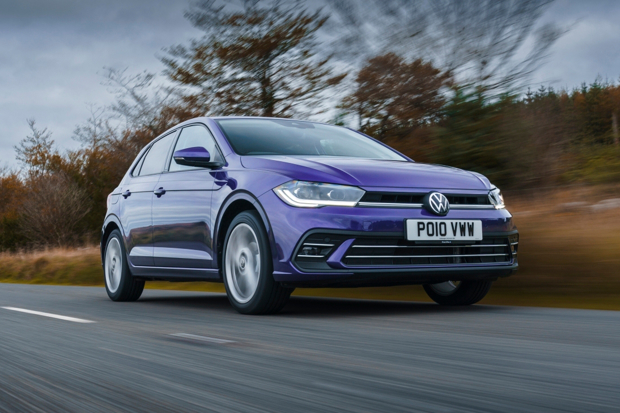 Insurance is an unavoidable cost of motoring. Whether your renewal quote arrives via the post or your inbox, it's something you dread opening. Even after a year of no claims, it always seems to go up in price.
Of course, you can shop around for a cheaper quote – price comparison websites do a lot of the legwork so you don't have to. Alternatively, you can increase the chances of getting a decent renewal price by buying a cheap car to insure. They do exist – you just have to know what you're looking for.
You're almost certainly looking at something small. Ideally a city car, but don't rule out a small hatchback. The key thing is to look at the insurance group rating. It's a number between 1 and 50, and the lower the number, the less you'll pay.
Other factors play a part, such as your age, postcode and annual mileage, but by picking one of these small cars, you won't pay over the odds for insurance.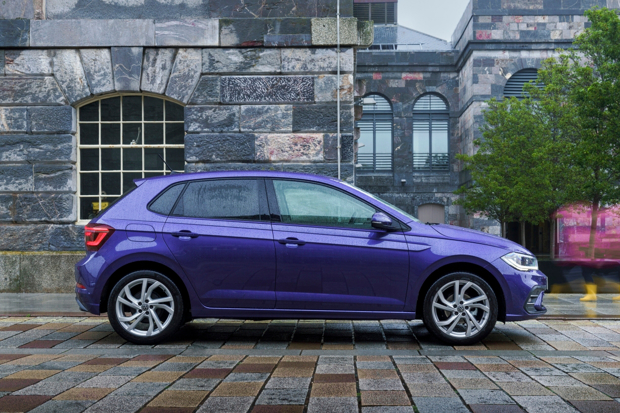 Volkswagen Polo
The Volkswagen Polo is a highly acclaimed supermini and one of the most reassuring small hatchbacks on sale. It's very safe and robust, making it a great first car for parents to treat their children with. And it shouldn't cost them a fortune to insure, thanks to insurance groups as low as 3 or 9. The cheapest is a 1.0-litre Polo Life with 80PS, which makes a great first choice for young drivers looking to gain experience on the roads. You can find less powerful 65PS versions of this Polo on the used market, although that engine lacks a bit of oomph compared to the more powerful model.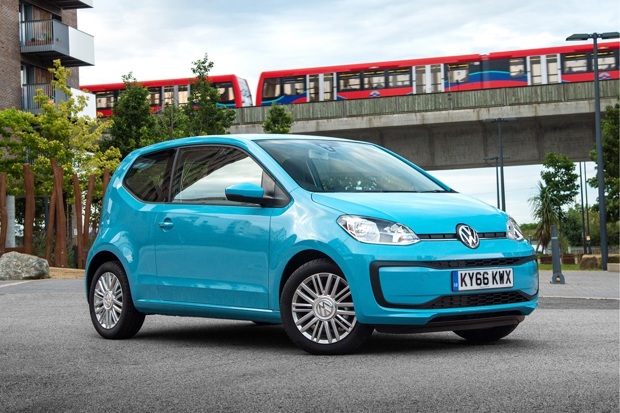 Volkswagen Up
The Volkswagen Up is a neat alternative to the Polo for those who want something a bit smaller and cheaper. It uses the same three-cylinder 1.0-litre engines but, as it weighs that bit less, performance is actually a bit snappier. The ingeniously packaged Up has lots of space inside, despite its compact exterior dimensions, and is perfect for students who have limited parking around the house they share with others. They won't have to ask for much petrol money, either, because the Up is super-efficient. A smartphone-ready sound system is perfect for letting everyone have the chance to play DJ. Be quick, because at the time of writing, Volkswagen had announced that the Up is being phased out.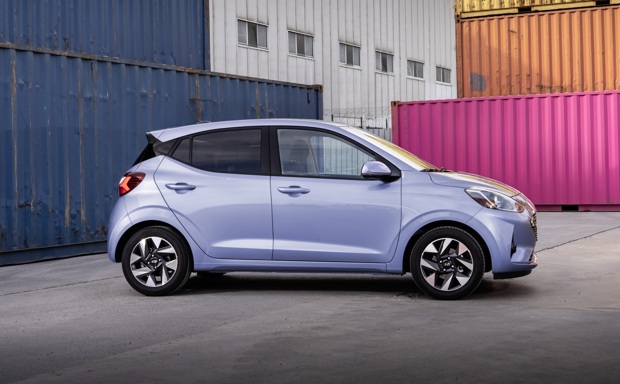 Hyundai i10
The recently refreshed Hyundai i10 city car is an incredibly cheap car to insure. Even the sporty N Line model slots into group 10, while the others range from 2 to 6. It might be small and affordable, but the i10 offers a high level of specification, even in entry-level Advance trim, with agile handling and a level of classiness that's a step higher than most of its rivals. Then there's the added bonus of a five-year, 100,000-mile warranty from new. Following the 2023 facelift, it's not as affordable as it was, but the i10 remains a brilliant all-rounder.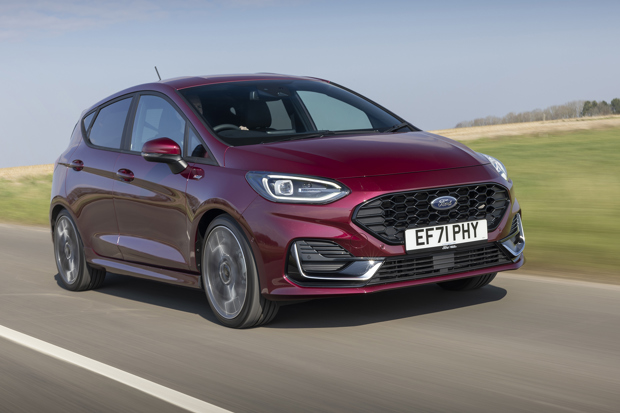 Ford Fiesta
The fun-to-drive Ford Fiesta is one of the most enjoyable small cars you can buy. The long-running best-seller is available in a broad range of variants, with the entry-level Trend models being the cheapest to insure. They use a 1.1-litre Ti-VCT petrol engine with just enough pulling power for everyday motoring, plus a competitive group 7 insurance rating. You can get faster and better-equipped Fiestas, but they will cost a lot more to insure. For most people, we reckon the generous Trend grade will have just enough kit, including the all-important air conditioning. The Fiesta is a reliable car as well, and will always be easy to sell, even if it's about to be phased out.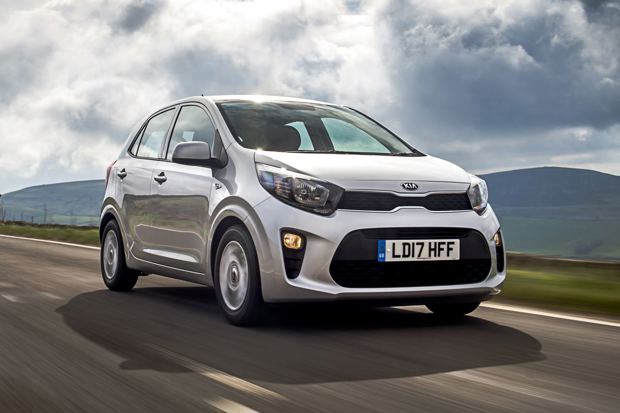 The Kia Picanto is a city-friendly small car with plenty of space for four people, despite its impressive parkability. Don't be fooled into thinking that the cheapest trims will cost the least to insure. Thanks to improved safety kit, the '2' and X-Line slot into group 3, while the '1' is in group 5. Remember too that all Picantos come with Kia's almost unbeatable seven-year, 100,000-mile warranty. It's one of the cheapest ways to get into a car that offers such long-running, manufacturer-backed reassurance.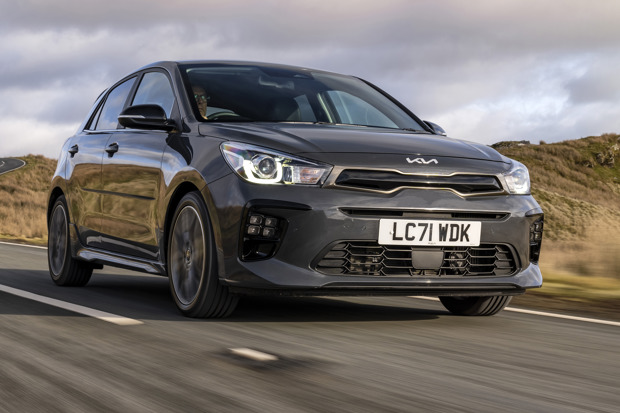 Kia Rio
The Kia Rio is the larger five-door supermini alternative to the Picanto city car, with added interior space and a more practical boot. Its turbocharged petrol engines don't have super-low insurance group ratings, but the 1.2-litre DPi petrol engine does, coming in at group 4. The Rio '2' grade has a well-rounded array of standard equipment, including air conditioning and lots of active safety features. All Kias enjoy a seven-year, 100,000-mile warranty for long-term peace of mind.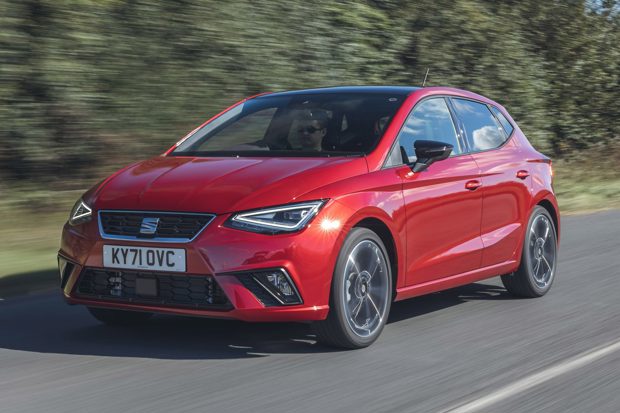 SEAT Ibiza
The SEAT Ibiza is a popular car with youngsters – indeed, the SEAT brand itself has one of the youngest ownership profiles across Europe. The sporty Ibiza combines fashionable styling with a practical interior, plus low running costs thanks to its fuel-efficient engines. The 1.0-litre MPI 80PS version adds competitive car insurance costs to the mix, with a group 3 rating for the SE and SE Technology variants. If you're able to spend a bit more the sporty FR trim levels also boast a group 4 rating. The cost of insurance will increase if you opt for the admittedly superior 1.0-litre TSI engine, which is available in 95PS and 110PS outputs.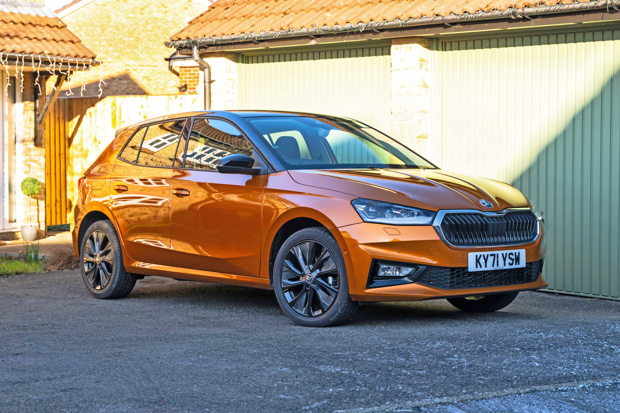 Skoda Fabia
Sharing many of its oily bits with the Volkswagen Polo and SEAT Ibiza, the Skoda Fabia is an exceedingly practical and spacious car. The latest version has a roomy and very much adult-sized cabin, plus a hatchback boot the same size as that found in a Volkswagen Golf – a car from the class above. Skoda hasn't forgotten its cost-competitive roots, though. In 1.0-litre MPi SE Comfort and Colour Edition grades, the firm's smallest car comes with a group 4 insurance rating, for an almost unparalleled combination of cheap-to-insure affordability and family-friendly practicality. Few cars can do so much with so little.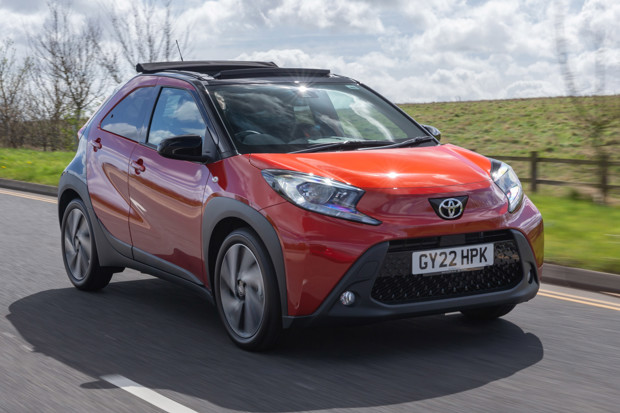 Toyota Aygo X
You might remember the old Toyota Aygo, which shared a platform with the Citroën C1 and Peugeot 108. With the French cars discontinued, Toyota has been able to forge its own path, and it's here in the shape of the Aygo X. The 'X' hints at an SUV character, but the city car is designed for the urban jungle rather than the rough stuff. And that's fine, because in the city, the Aygo X feels like a grown-up and solid small car, with a generous level of equipment, even on the entry-level Pure model. The insurance groups range from 5 to 7.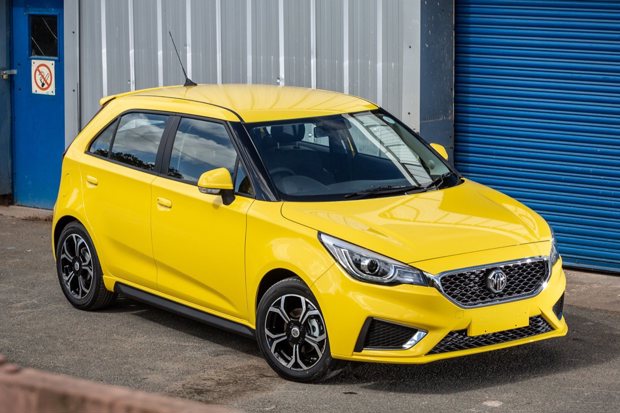 MG 3
The MG 3 might be getting on a bit – it launched in 2013 and was facelifted in 2018 – but it remains a credible alternative to cars like the Ford Fiesta and Vauxhall Corsa. It's also excellent value, with the entry-level Excite priced at £13,820 and the Exclusive Nav costing £15,520. The 1.5 VTI-tech petrol engine feels like a dinosaur in an age of 1.0-litre turbocharged engines and electrification, but it secures a slot here thanks to its group 7 insurance rating, so it should be cheap to insure.
How can I get cheaper car insurance?
One of the most straightforward ways to get cheaper car insurance is to choose a car with a low insurance group rating. You might also consider fitting a tracker – or maybe think about telematics-based 'black box' car insurance. Adding your partner can sometimes reduce your car insurance bills, rather than raise them, and don't think you need third-party car insurance for the cheapest rates. Quotes for fully comprehensive cover are often cheaper.
Are newer cars cheaper to insure?
It's easy to think newer cars will cost more to insure than older models. After all, they cost more to buy, so surely this means they're more expensive to insure? Thankfully, that's not always the case. For starters, new models will be harder to steal than older vehicles. They will also have better safety assistance technology, so may be able to avoid an accident in the first place. Modern engineering could mean they're cheaper to repair if they do have an accident. And both parts availability and workshop technicians' experience should be better, too. It's worth noting, however, that as pressures on safety and emissions increase, and technology gets more complicated, some manufacturers are dropping their simpler, more affordable models, which means insurance groups can go up on certain models.
What are insurance groups?
Insurance groups are the bands into which new and used cars fall for insurance purposes. They run from 1 to 50, with 1 being the cheapest. They broadly represent how expensive a car will be to insure, by considering factors such as performance, resistance to theft, ease of repair and a multitude of other factors. Cars with more powerful engines will have a higher insurance rating than lower-powered ones; so too will cars that cost more to repair. If you are sensitive to car insurance prices, it is worth studying the groups carefully, as buying a car that falls into a lower one may save you hundreds of pounds.
Ask HJ
Can you recommend a small, automatic car that's cheap to insure for a young driver?
I'm looking for a second car that I can insure my 19-year-old son on. My wife insists the car must be automatic and 5-door (as she will also use it). I can see that very few 1-litre cars are autos. What's a good, secondhand, small, automatic that is also cheap to insure for a young driver?
I'd recommend a Kia Picanto. They offer good value for money and are available with an excellent automatic gearbox. It'll be cheap to run, too.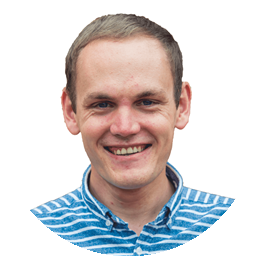 More Questions
More small car guides
More expert car guides