Cheapest family cars to insure 2022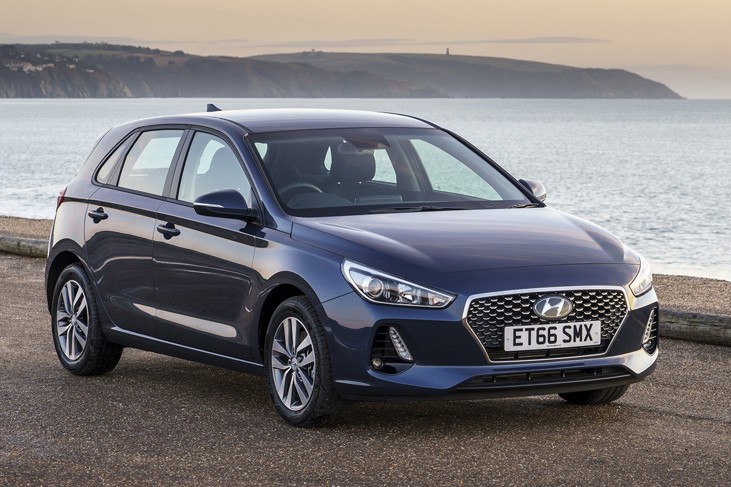 Family cars are the great all-rounders of the motoring world. The best ones are affordable, well equipped, good to drive and reliable to run.
It is important that family cars are cheap to insure, too. It's one of the biggest annual expenses when it comes to owning a car, and keeping car insurance costs down means more money in the family budget.
This is all the more vital if somebody in your family is learning to drive: choosing one of the cheapest family cars to insure will make the added expense less eye-watering than it could be.
However, some cars are cheaper to insure than others. We have therefore looked across the market and drawn out 10 of the cheapest family cars to cover.
No matter how big your family, these are the cars that will make at least one major outgoing as modest as possible.
 Cheapest family cars to insure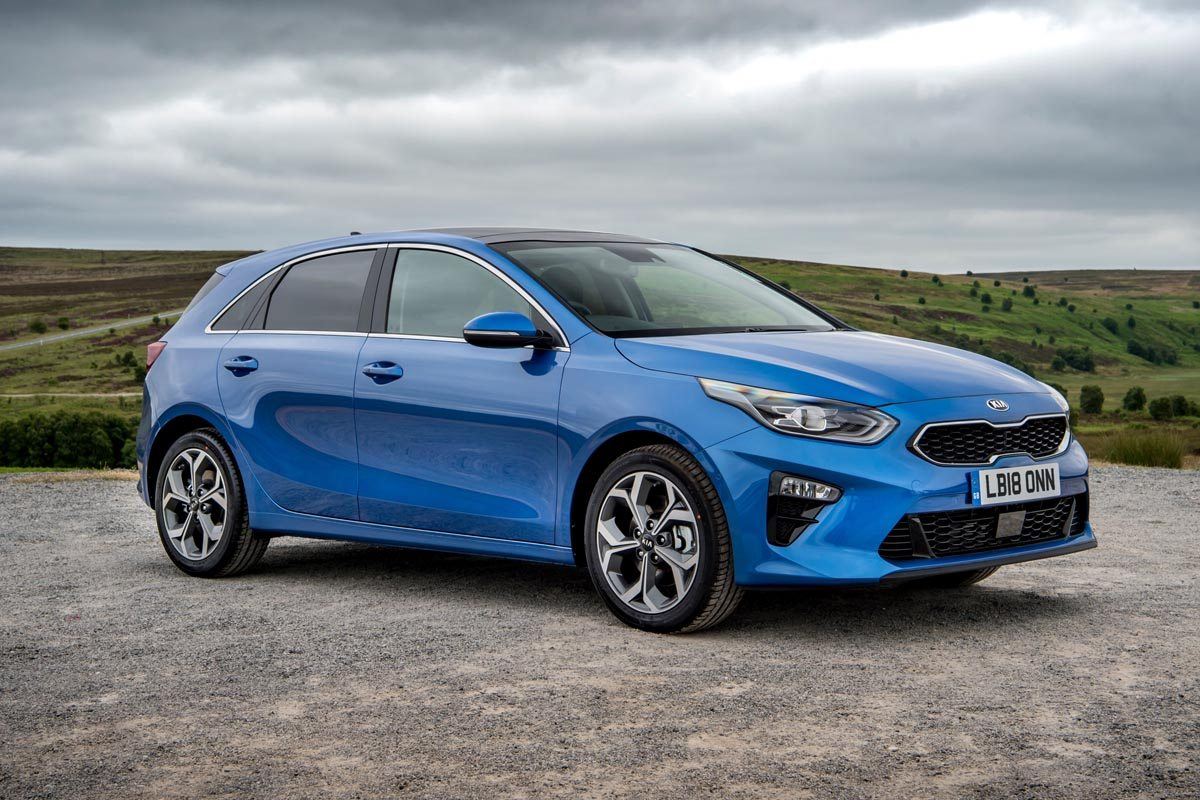 Kia Ceed
The Kia Ceed is currently the cheapest family car to insure, with the entry-level 1.0-litre '2' variant offering a highly competitive group 8 (out of 50) rating for insurance. This is impressively low given the classy Kia's recently facelifted appearance and generous levels of standard equipment. The turbocharged petrol engine provides good pulling power, while CO2 emissions of 119g/km are backed up by thrifty 54.3mpg fuel economy. Then there's Kia's super-generous seven-year, 100,000-mile warranty. It means the Ceed is a cheap family car to insure, and also one that's likely to prove dependable over the longer term.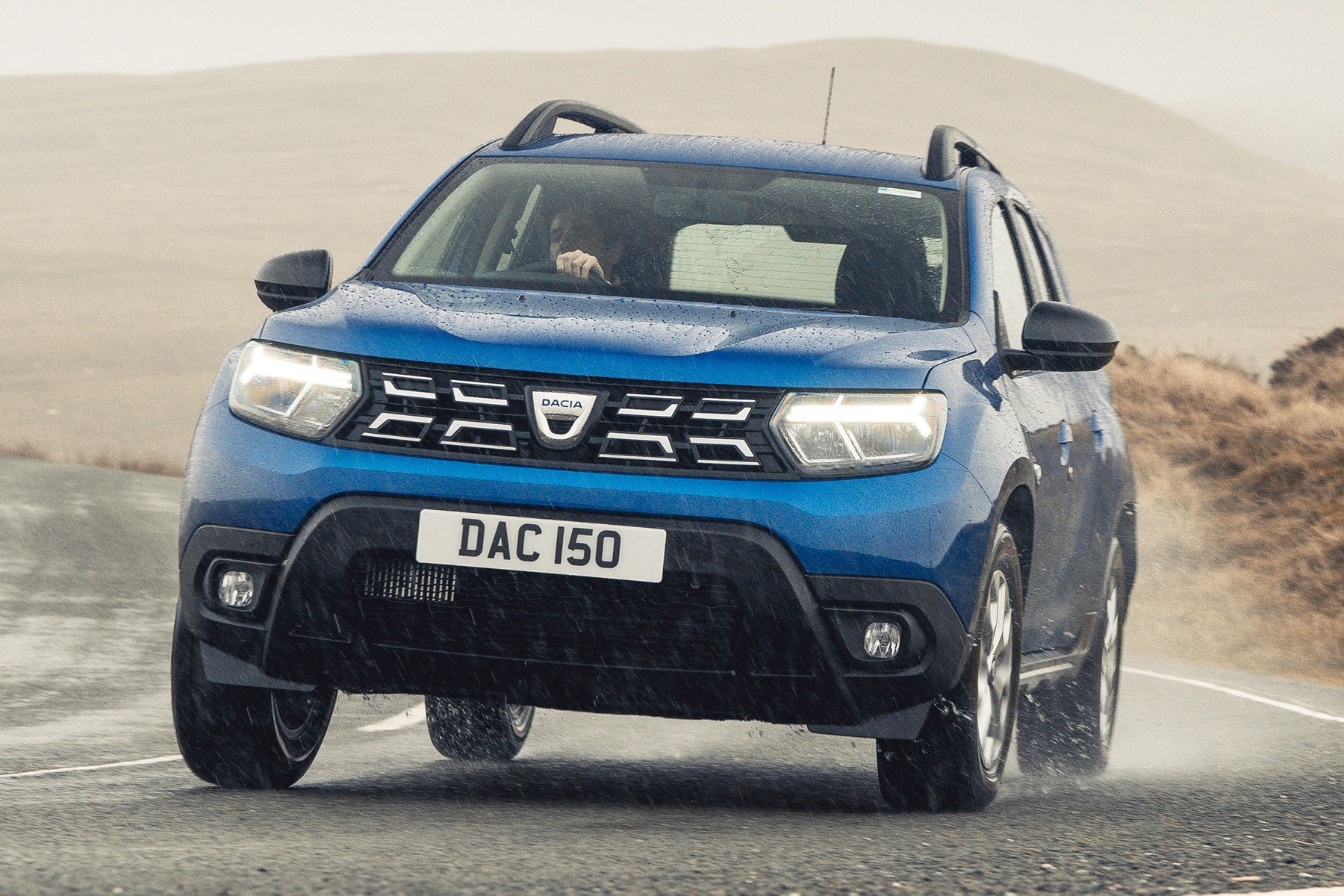 Dacia Duster
The Dacia Duster is the cheapest family car you can buy. Prices start from less than £15,000, which is around £5,000 cheaper than a comparable family hatchback. For this, you get a neat crossover SUV with the high-up seating position so beloved of many drivers. There's also plenty of space inside to accommodate all the stuff that comes with family life. Interestingly, the SCe 115 4x4 version has the lowest insurance rating: group 9 in great-value Essential grade. The two-wheel-drive 4x2 version is one insurance group higher, in band 10. Perhaps car insurers are rewarding the extra traction and security of the 4x4 with a slightly cheaper premium?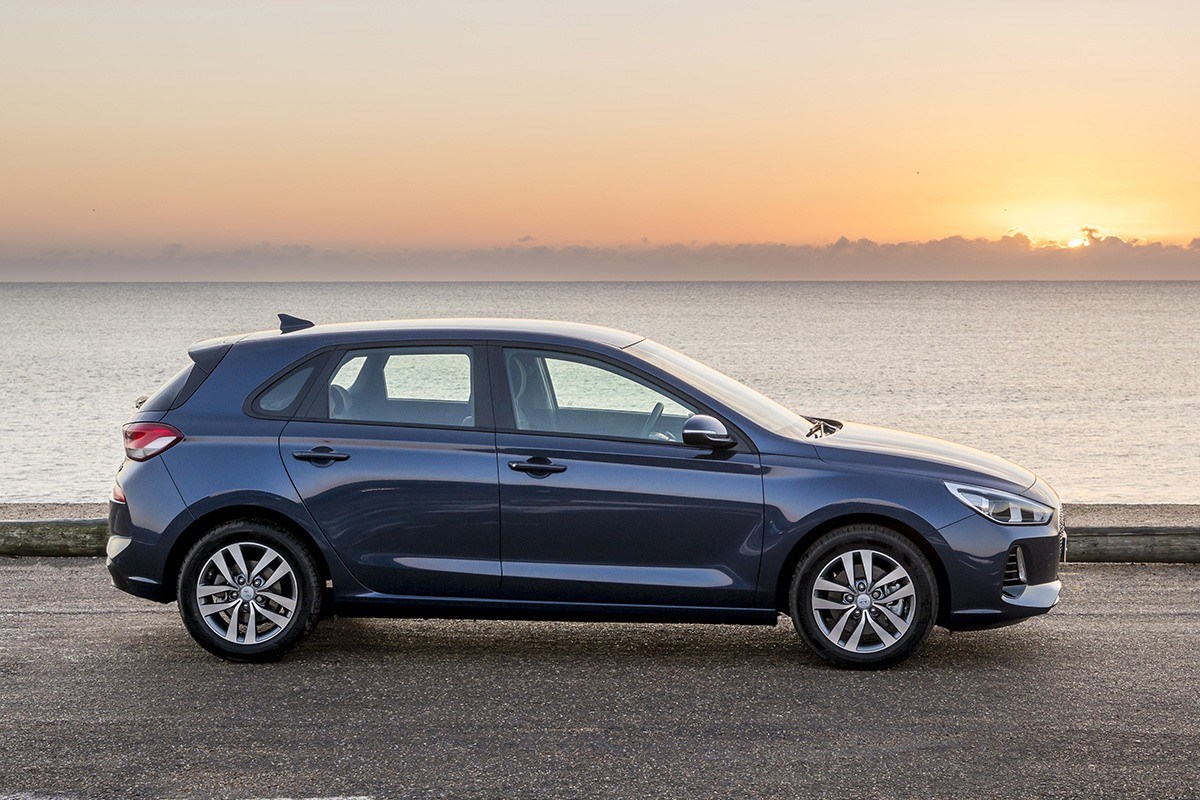 Hyundai i30
The Hyundai i30 is very competitive in terms of car insurance, with the 1.0-litre T-GDI 120 version boasting a group 10 insurance rating. For a roomy family hatch with a punchy 120hp petrol engine, this is impressive. Even the entry-level SE Connect grade comes with a decent amount of standard equipment – plus, of course, Hyundai's five-year, unlimited-mileage warranty. The latest i30 has smart LED headlights and a classy-looking front grille, for an upmarket appearance. If you prefer an automatic gearbox, the dual-clutch DCT version also falls into the same group 10 insurance band.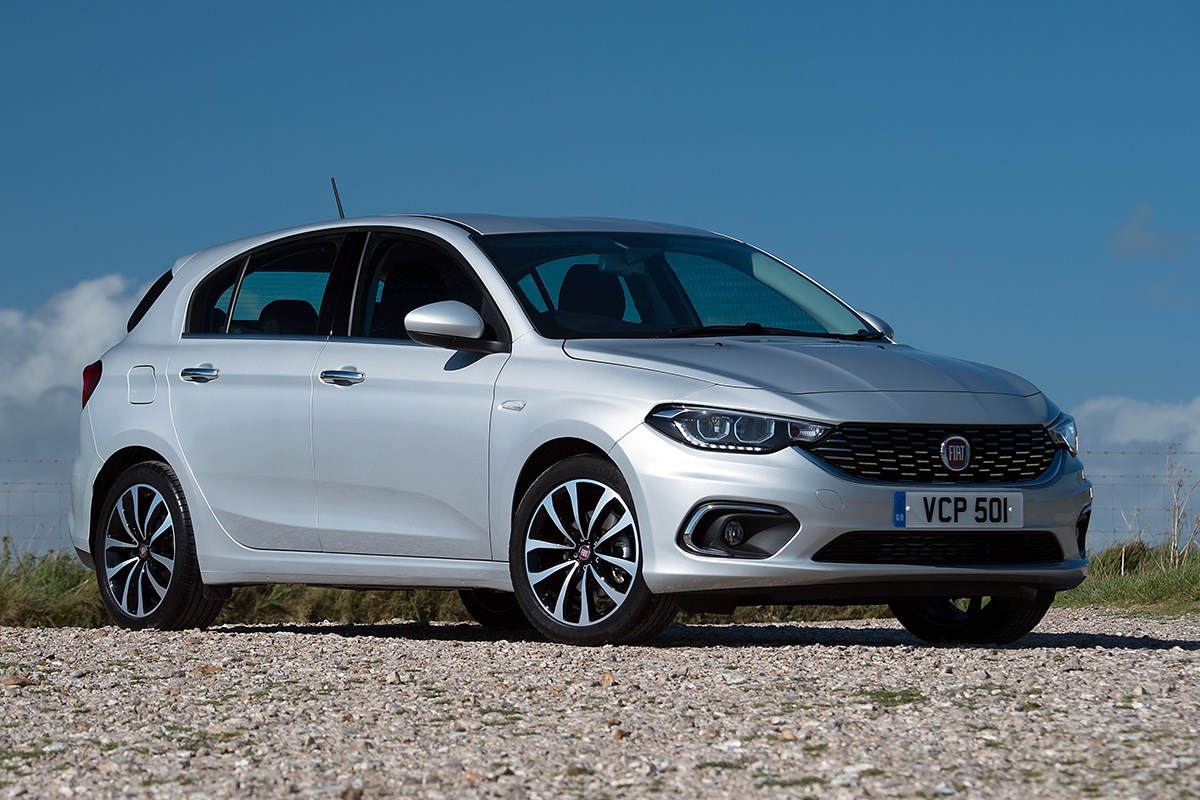 Fiat Tipo
The Fiat Tipo was one of the cheapest family cars of all to insure. Earlier 1.4-litre petrol and 1.3 diesel models were ranked in insurance groups as low as 6. However, since the car's mid-life facelift, Fiat has concentrated the range around a 1.0-litre turbo petrol engine. This produces a little more power, which does raise the insurance cost a little; it now starts from group 10. That's still competitive, though, particularly for a good-value and roomy five-door family car that now has a greater array of standard safety assistance tech. You can also get a Tipo Cross variant, with a crossover-style makeover for a more rugged appearance.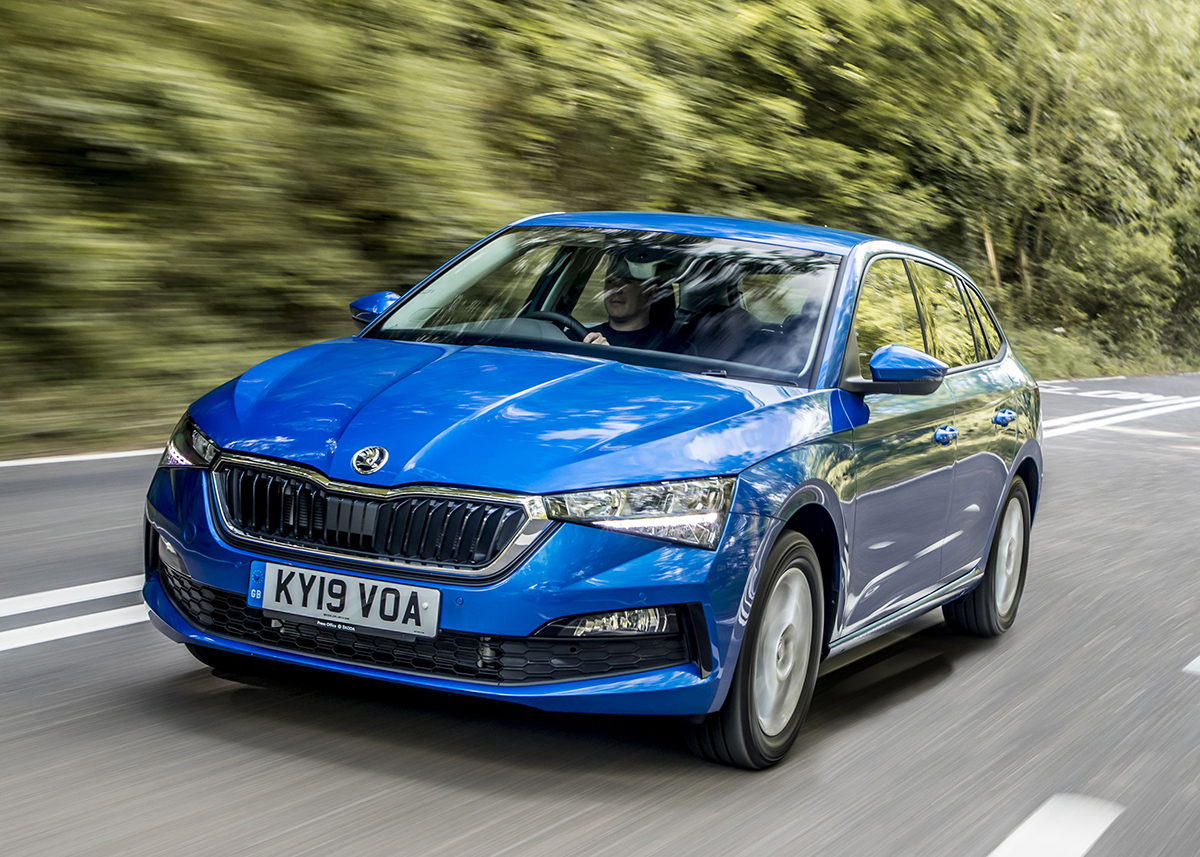 Skoda Scala
The Scala is another great value family car from Skoda. Size-wise, it fits in between the smaller Fabia and larger Octavia. Its neat and inoffensive lines hide a hard-wearing interior with plenty of space in the front and rear, plus a really commodious boot. With the seats up, it offers 467 litres of luggage space; fold them down and this extends to more than 1,400 litres. A super-refined 1.0-litre TSI petrol engine is available in several different power outputs. Pick the entry-level 95hp version and car insurance as low as group 10 will be yours. Just be aware that if you choose the more powerful 110hp version, insurance jumps up three bands to group 13.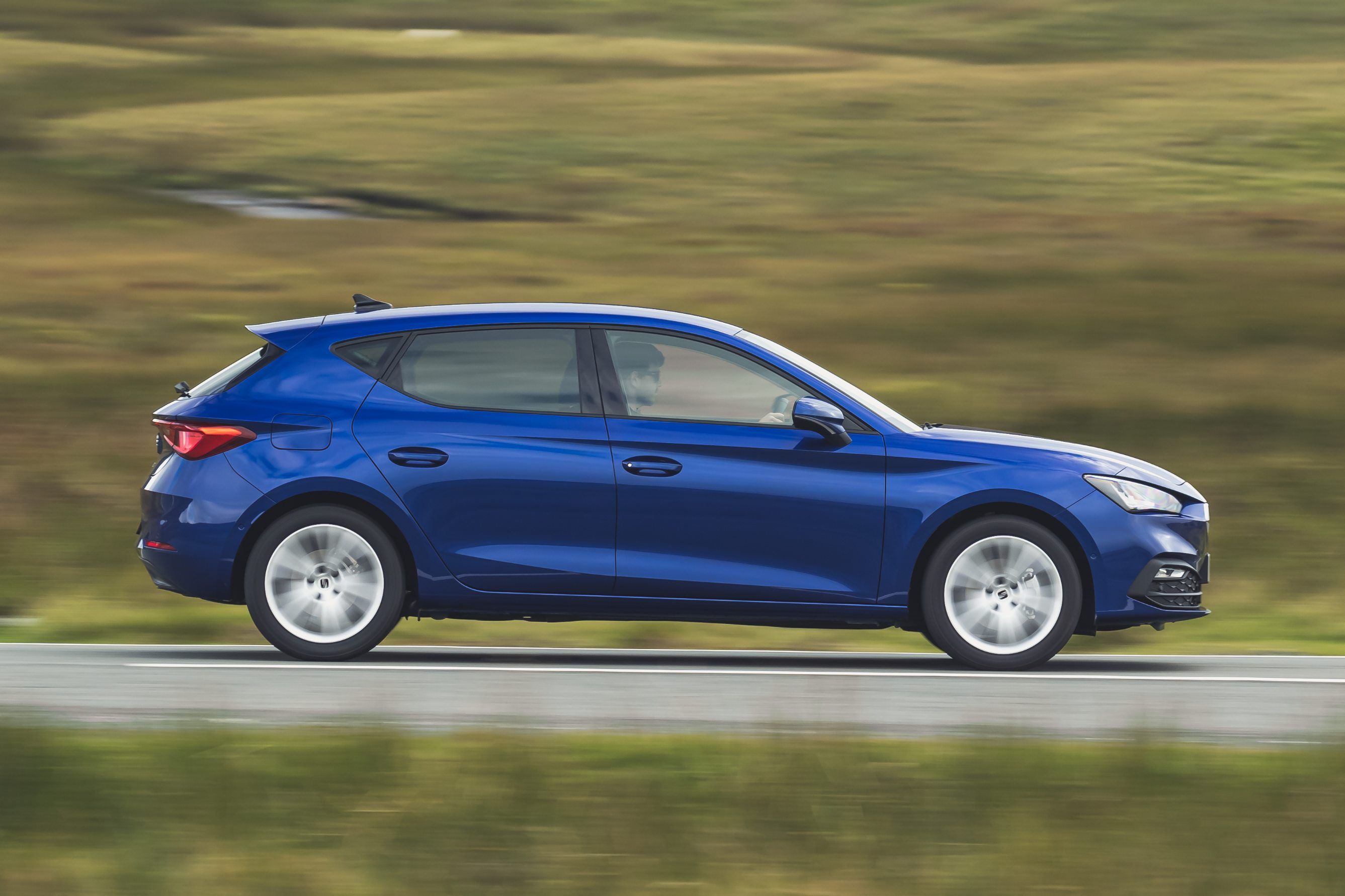 SEAT Leon
The SEAT Leon is a sophisticated and sporty-looking family hatchback, and a slightly racier alternative to the Volkswagen Golf it is closely related to. We like the Leon's contemporary feel and find its modern interior very appealing. All-round space is good and SEAT's 'Easymove' pricing strategy means standard equipment is inclusive. The 1.0-litre TSI 110 petrol engine has a competitive group 11 car insurance rating in SE grade, too. Even the more assertively-styled FR version only falls into group 12. Smart looks and an even better level of standard kit make the latter our top choice.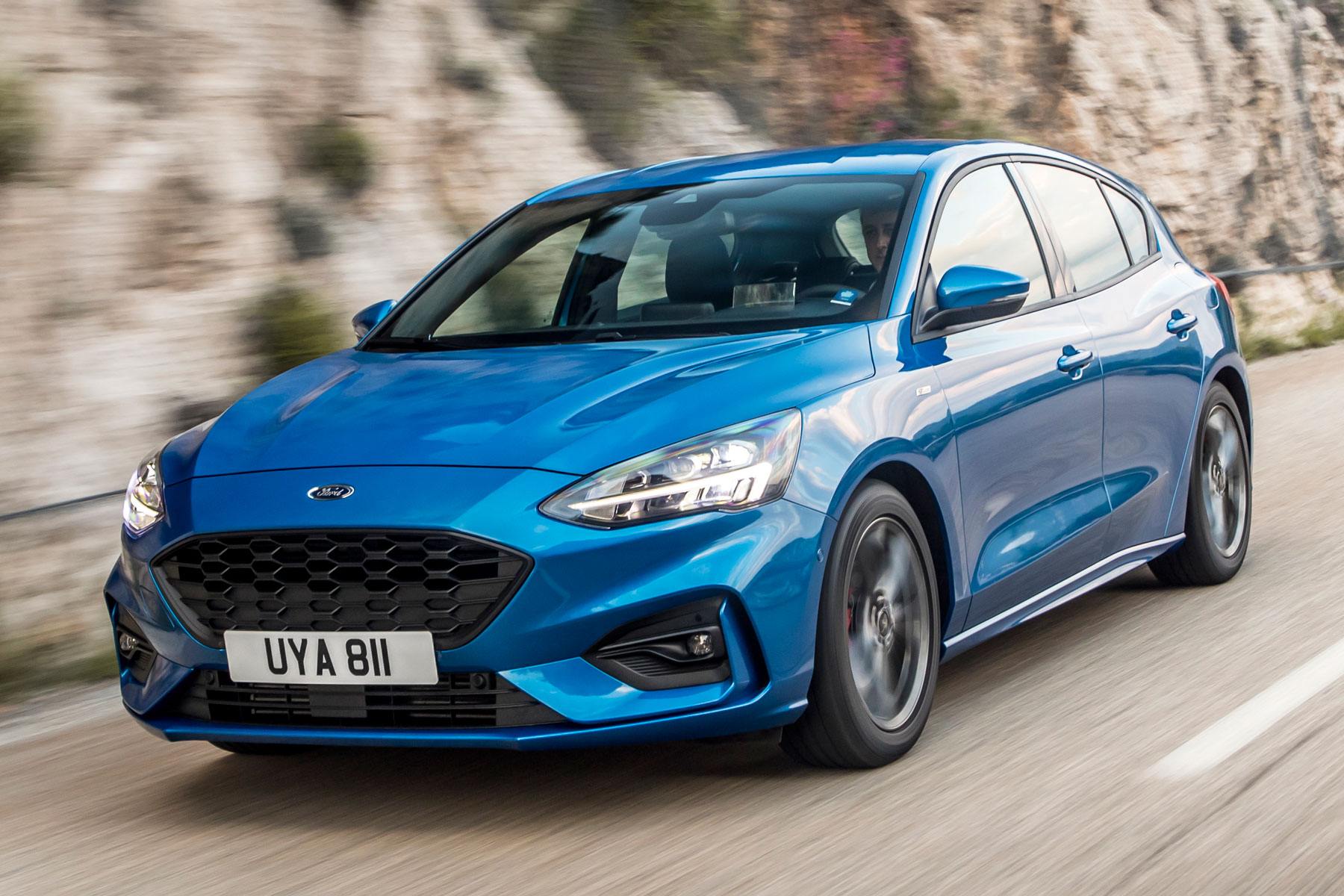 Ford Focus
The Focus is a family favourite five-door hatchback. Ford knows how to make cars that are affordable to run, something that extends to annual car insurance premiums for the roomy Focus. In 1.0-litre mHEV 125 Trend guise, it has a group 12 insurance rating – despite coming as standard with an automatic gearbox that facilitates further fuel saving via a mild hybrid system. A power output of 125hp is more than adequate, while even entry-level Trend grade has a good array of features. These include a Ford Sync infotainment system with an 8.0-inch touchscreen, plus 16-inch 'designer' steel wheels that look convincingly like alloys.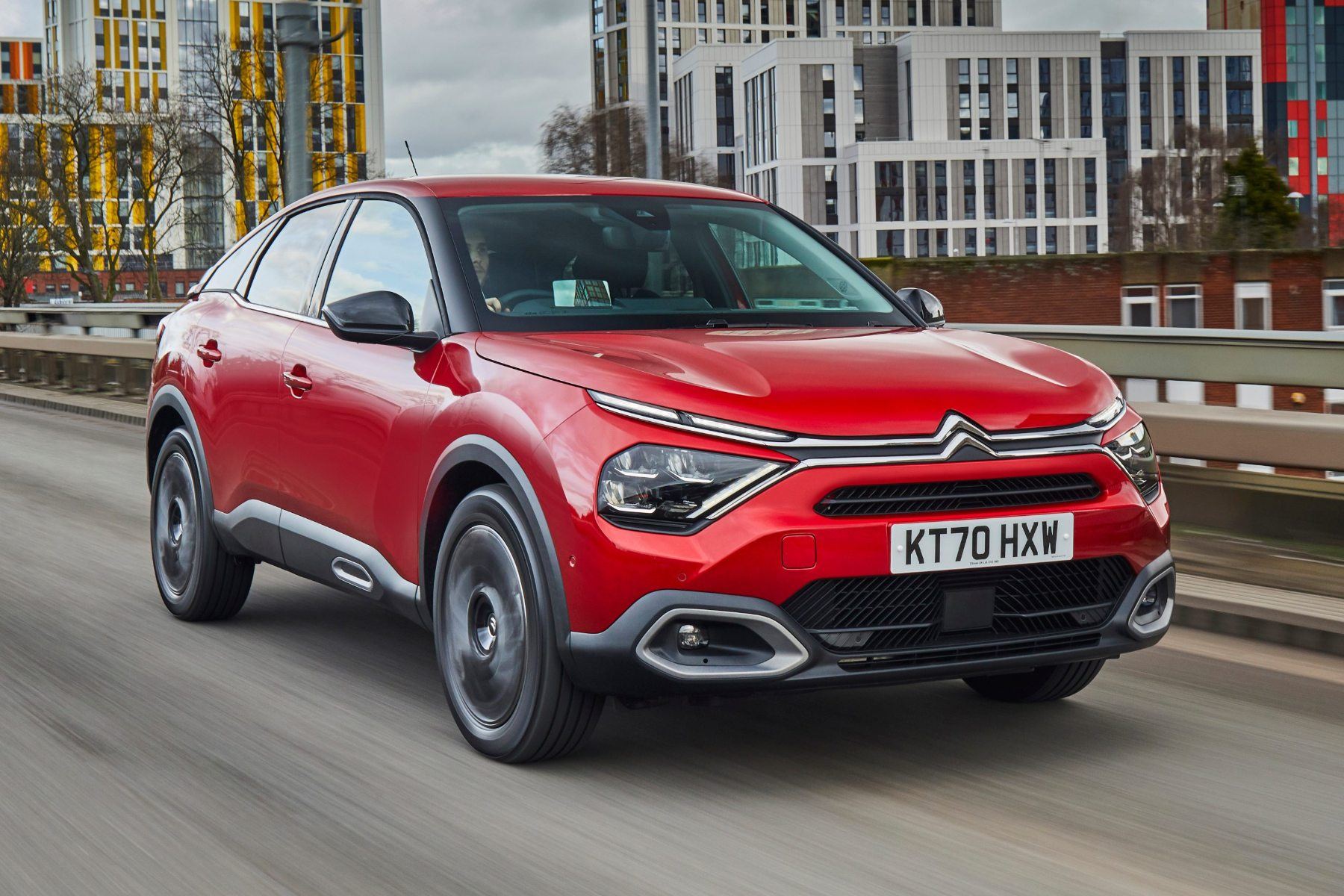 Citroen C4
Citroen's new five-door family car is a hatchback that has been infused with a little crossover verve. It rides a bit higher than a regular car, and features the tough body cladding we associate with SUVs. It doesn't have an SUV's price tag or running costs, though – which is how the 1.2-litre turbo petrol version manages a lowly group 13 insurance rating. Citroen also offers a pure electric model, called the e-C4, but this is rather more expensive to insure. Most families will find the 1.2-litre C4 a perfect all-rounder, and one that comes with a reassuring four-star Euro NCAP safety score.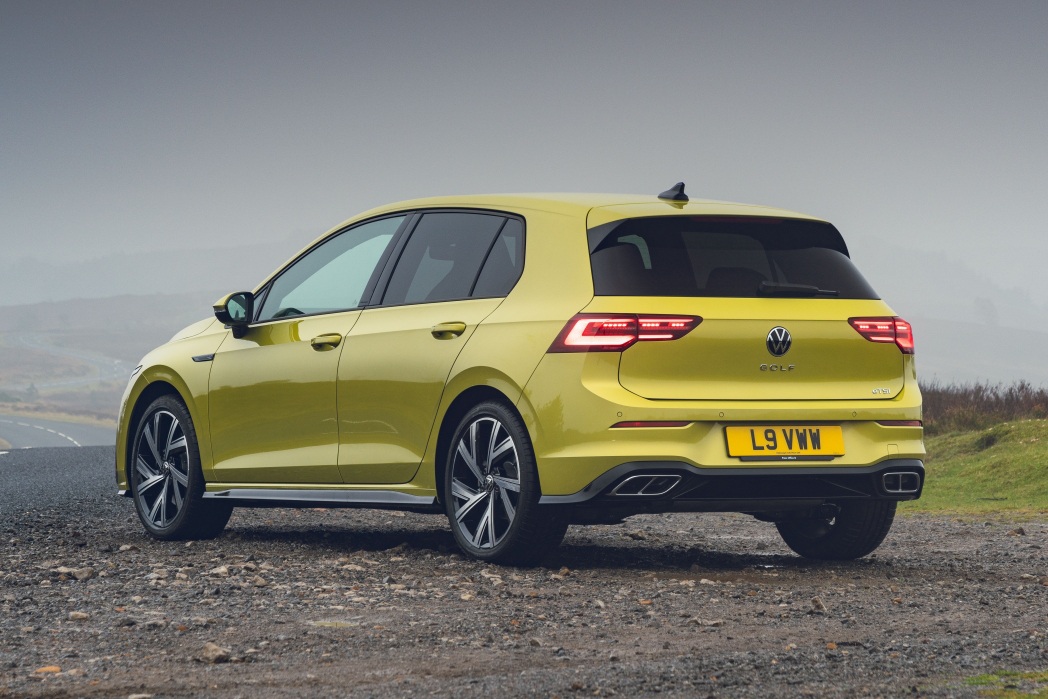 Volkswagen Golf
The Volkswagen Golf is a perennial family car favourite. Across eight generations, it has served up no-nonsense motoring to the masses, with a little slice of cut-above premium appeal thrown in for good measure. The famous Golf GTI and R hot hatches are, of course, expensive to insure, but at the other end of the range, the 1.0-litre TSI Life has an insurance group of 14. A well-equipped and very reliable car, the Golf also promises low running costs and, when you come to sell it, strong retained values across the line-up should give you a good return on your investment.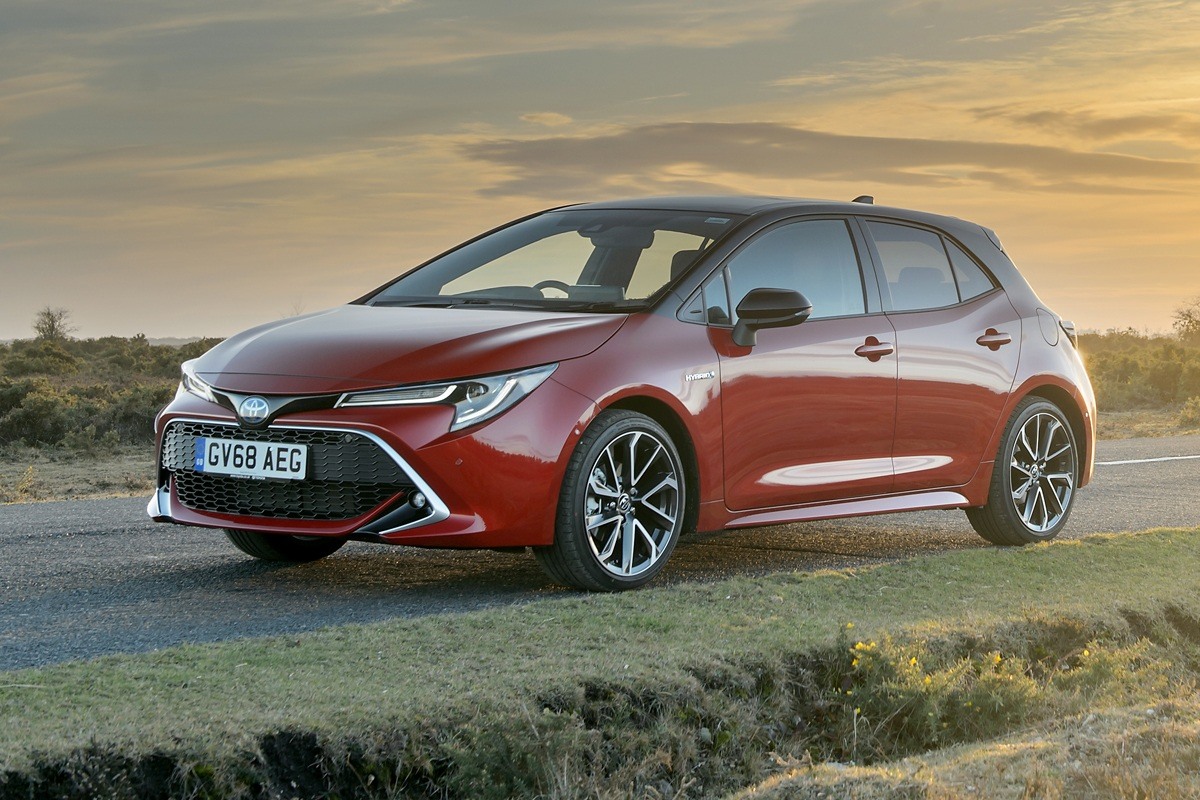 Toyota Corolla
The Toyota Corolla is a British-built five-door hatchback known for its fuel-saving hybrid variants. The cheaper of the two Corolla Hybrid models is the 1.8-litre version, which comes with a competitive group 14 insurance rating. For a car that can travel for a surprising amount of the time in pure electric mode, this is a praiseworthy achievement from Toyota. Indeed, the Corolla is the perfect stepping stone to a plug-in hybrid, or even a pure electric car. We also love Toyota's racy new GR Sport grade, which brings hot hatch styling without the running costs.
Which is cheaper to insure – a car or an SUV?
SUVs generally cost more to insure than regular family hatchbacks. They are more desirable to car thieves, generally cost that bit more to buy, and they can also be pricier to repair – all factors that weigh on a car insurance premium. It's not a hard-and-fast rule, though, proven here by the Dacia Duster being one of the cheapest cars to insure. Surprisingly, the 4x4 version actually costs less to insure than the 4x2 Duster.
Which is the cheapest family car to run?
Fuel is the biggest everyday motoring cost you will face. So to keep running costs in check, it's worth picking a more economical car. In previous years, this used to mean choosing a diesel, but the latest turbocharged petrol engines have narrowed the gap – and they are cheaper to buy. Mild hybrid tech is a bit more economical still, while full hybrids such as the Toyota Corolla really do deliver significant real-world economy gains, particularly if you mainly drive in town.
Which is the cheapest car to insure?
We've listed the cheapest family cars to insure here, but which are the cheapest cars of all to insure? You need to look for ultra-low group 1 and group 2 insurance ratings, which is where vehicles such as the Volkswagen Polo, Volkswagen Up and Skoda Fabia come in. The Ford Fiesta and Renault Clio are also cheap to insure in entry-level guise, as is the Hyundai i10. A rule of thumb to get the cheapest car insurance is to pick a small city car or supermini, then go for the least powerful engine. Look out for vehicles with a good amount of standard safety assistance tech, too.
Ask HJ
What's the best car insurance for a care support worker?
I am a support worker and I need car insurance to carry my resident/patient to take them out and about. Could you advise me on what I require?
You need business xlass insurance. Any care worker who regularly transports patients in their own car will need to take out a commercial policy with public and private hire use similar to taxis: https://www.honestjohn.co.uk/insurance/advice-by-job/cheap-car-insurance-for-carers-care-workers/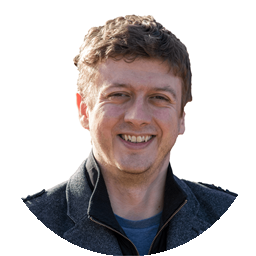 More Questions
More cheap car guides
More expert car guides