Best first car 2022

Many nostalgic people rate their first car as their best car, no matter what the reality was. That's understandable, as getting your first car is a real rite of passage.
But we're going to be level-headed here, and only feature what we think really are the best first cars. These are vehicles that need to fulfill a particularly tough set of challenges.
First and foremost, the best first cars should be safe. Those who may only recently have passed their test need a helping hand while they get used to driving. All cars here offer good protection in a crash, and will help you avoid one in the first place.
The best first cars are easy to drive and thrifty on fuel, meaning there should be no nasty surprises for new motorists, both on the road or at the filling station.
Our chosen cars should also be cheap to insure. They have low insurance group ratings, helping keep costs in check for novice motorists who are particularly limited by car insurance.
Take your pick of these 10 stylish motors and have fun. After all, you never forget your first car.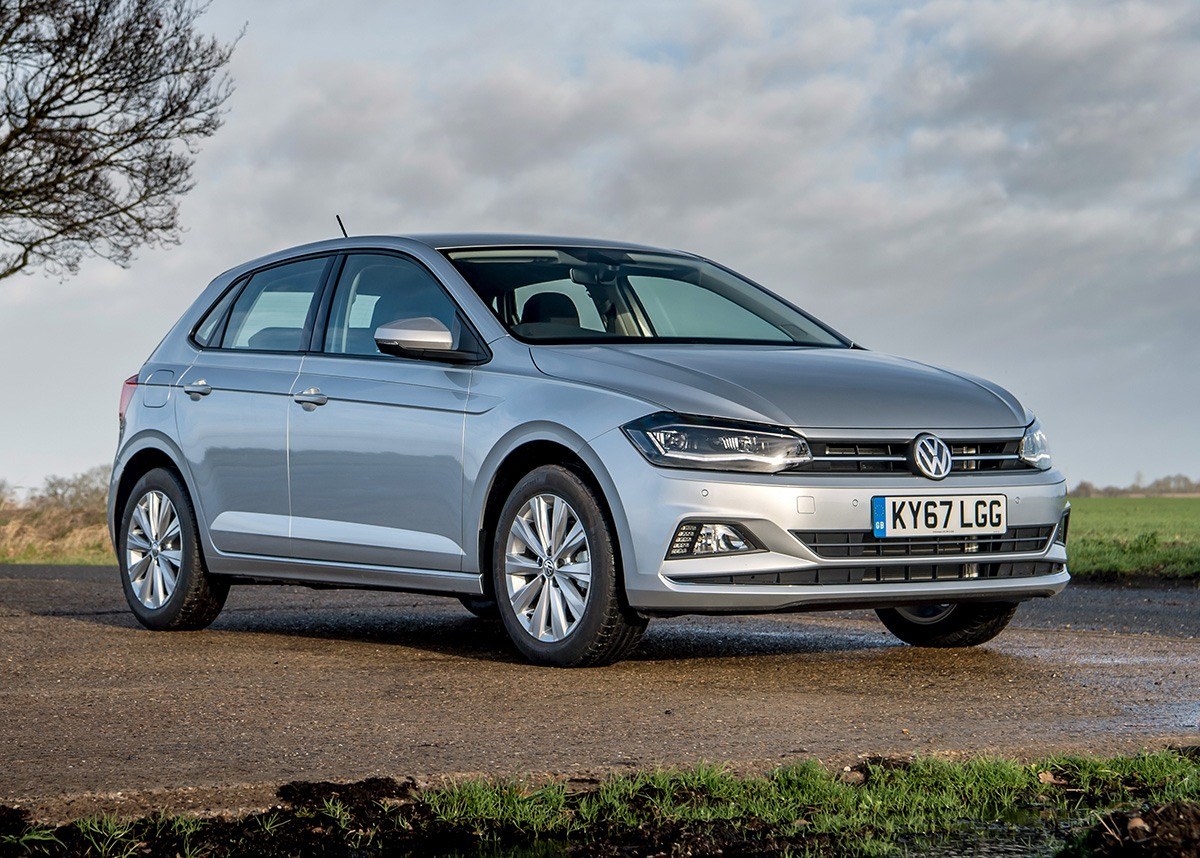 Volkswagen Polo
The Volkswagen Polo is one of the best first cars on the market. The company has even created well-loved advertising campaigns around it, stressing the fact that if parents want to give their children a car that will look after them, the Polo is the perfect choice. It looks upmarket for starters, and the well-built interior feels solid. You can even choose a Polo Beats, with a fancy sound system from Dr. Dre's audio brand. Retained values will be strong, which helps to keep monthly finance payments low, and if you pick the 1.0-litre engine with 65hp or 80hp, insurance costs will be kept in check by a super-low group 1 rating.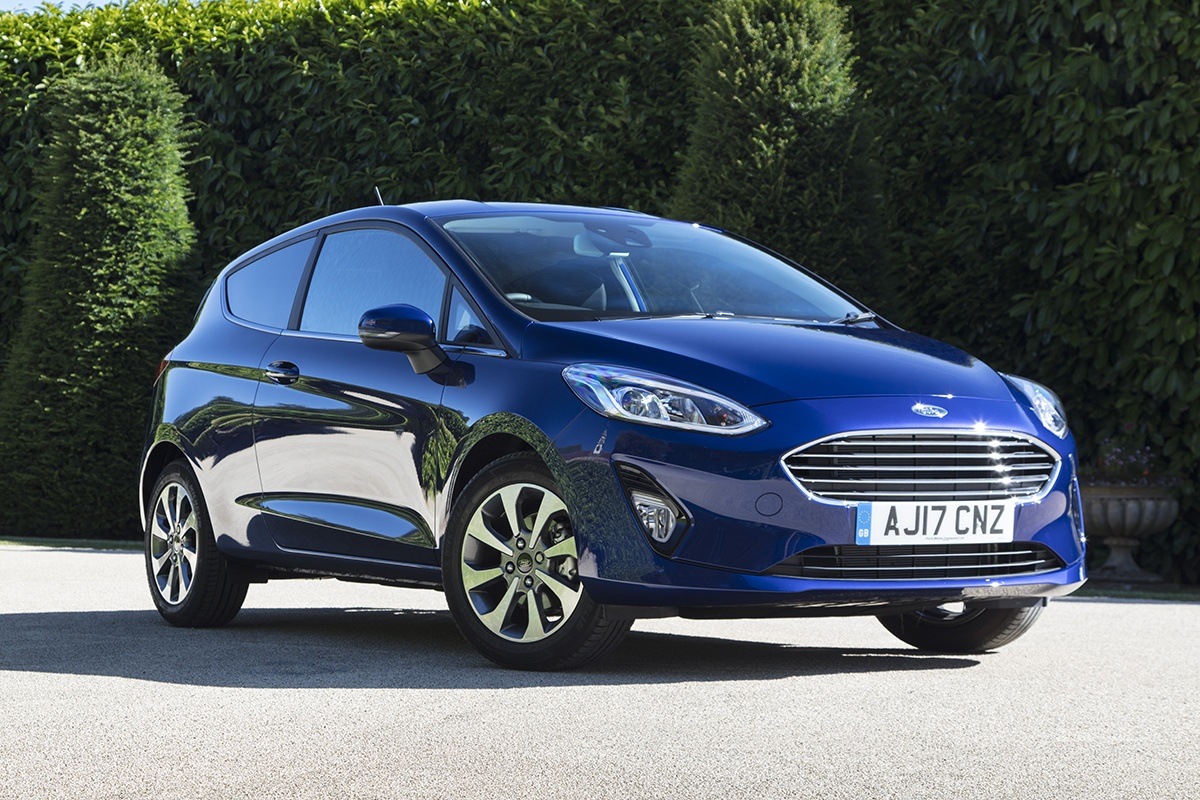 Ford Fiesta
The popular Ford Fiesta is regularly one of Britain's best-selling cars, and rightly so. It's reliable and dependable, while the 70hp 1.1-litre Ti-VCT petrol engine has a low group 2 insurance rating. Even the entry-level Trend trim level offers a good amount of equipment, including alloy wheels, LED headlights and air conditioning. A Ford Sync infotainment system with an 8.0-inch touchscreen pairs with both Android and Apple smartphones. Ford has engineered the Fiesta so it's a joy to drive, with fun handling and a secure feel on the road. Its sheer popularity means it will always find a new home quickly when the time comes to sell.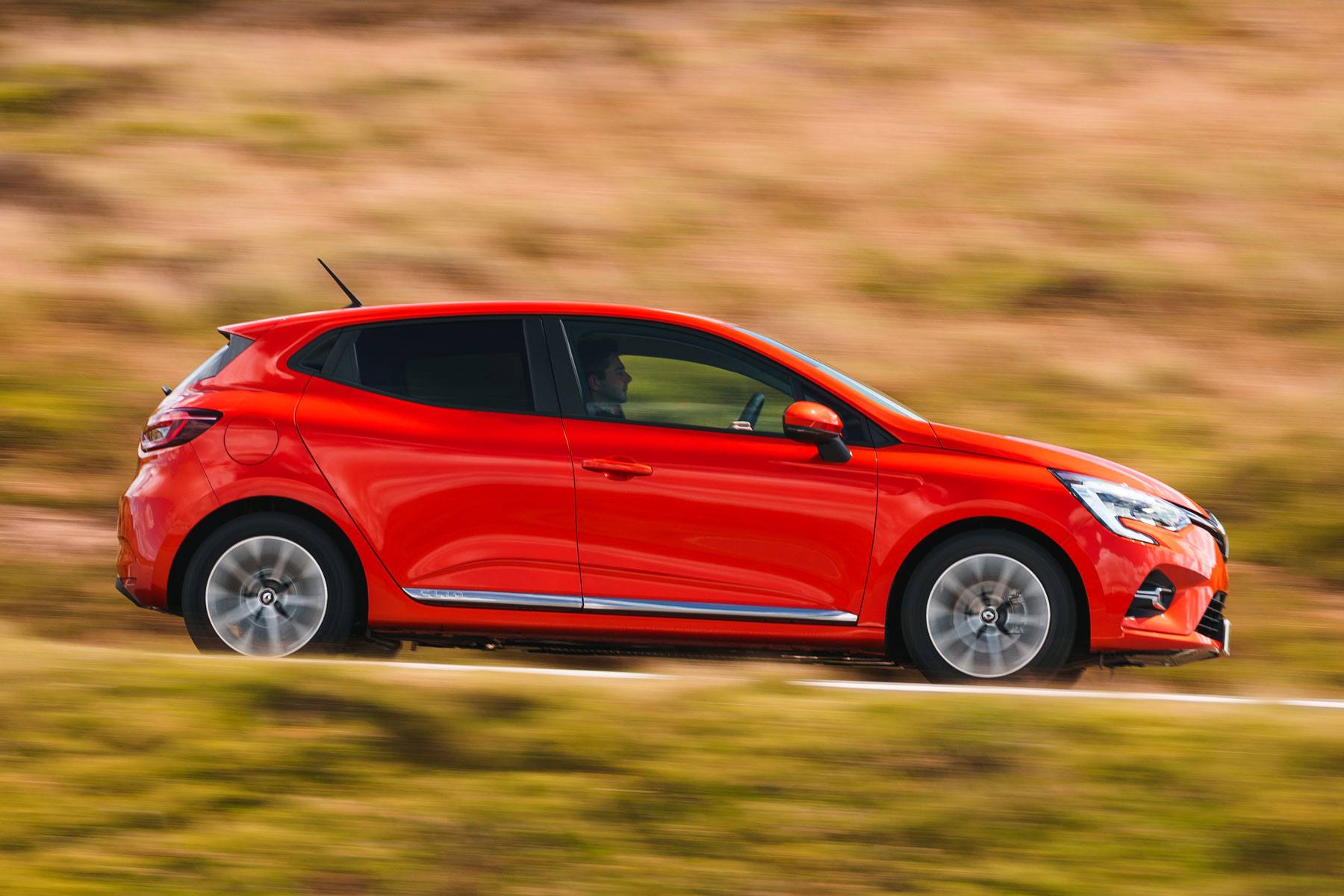 Renault Clio
The Renault Clio has been a fashionable and well-loved first car for years: who can forget the 'Nicole and Papa' TV ads? This latest version is one of the most elegant-looking yet, and has a smart interior that's upmarket and made to last. The car has a very good Euro NCAP safety score and standard safety assist features will help new drivers avoid accidents in the first place. The nimble-to-drive Clio is even available with a 1.0-litre SCe petrol engine, which comes with a low group 3 insurance rating to keep costs under control. Well-equipped trim grades such as Play and Iconic further sweeten the appeal, plus you can get an optional Bose audio system.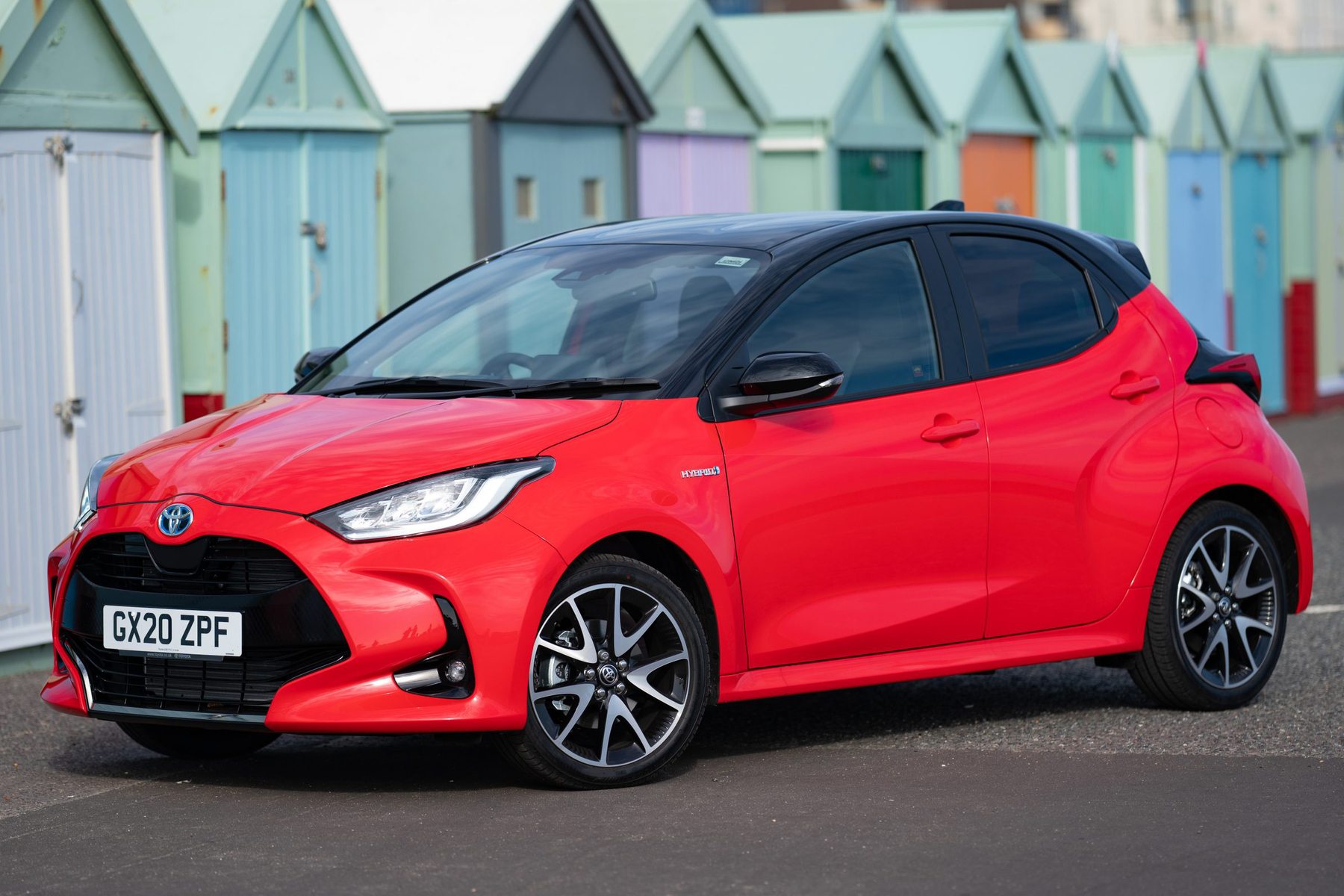 Toyota Yaris
The latest Toyota Yaris is a really good-looking car that offers sporty style by the bucketload. The regular five-door supermini has plenty in common with the rally-bred GR Yaris hot hatchback at a glance, bolstering its appeal. It's also smart inside, and has decent space despite its compact dimensions. The latest Yaris comes with a 'self-charging' hybrid engine, which means an automatic gearbox is standard, as is the potential to drive for more than 50 percent of an average journey in zero-emissions EV mode – thus saving fuel. Parents will also find the Yaris' five-star Euro NCAP safety score extremely reassuring. It set a new benchmark when tested in 2020, scoring top marks despite the toughened-up test.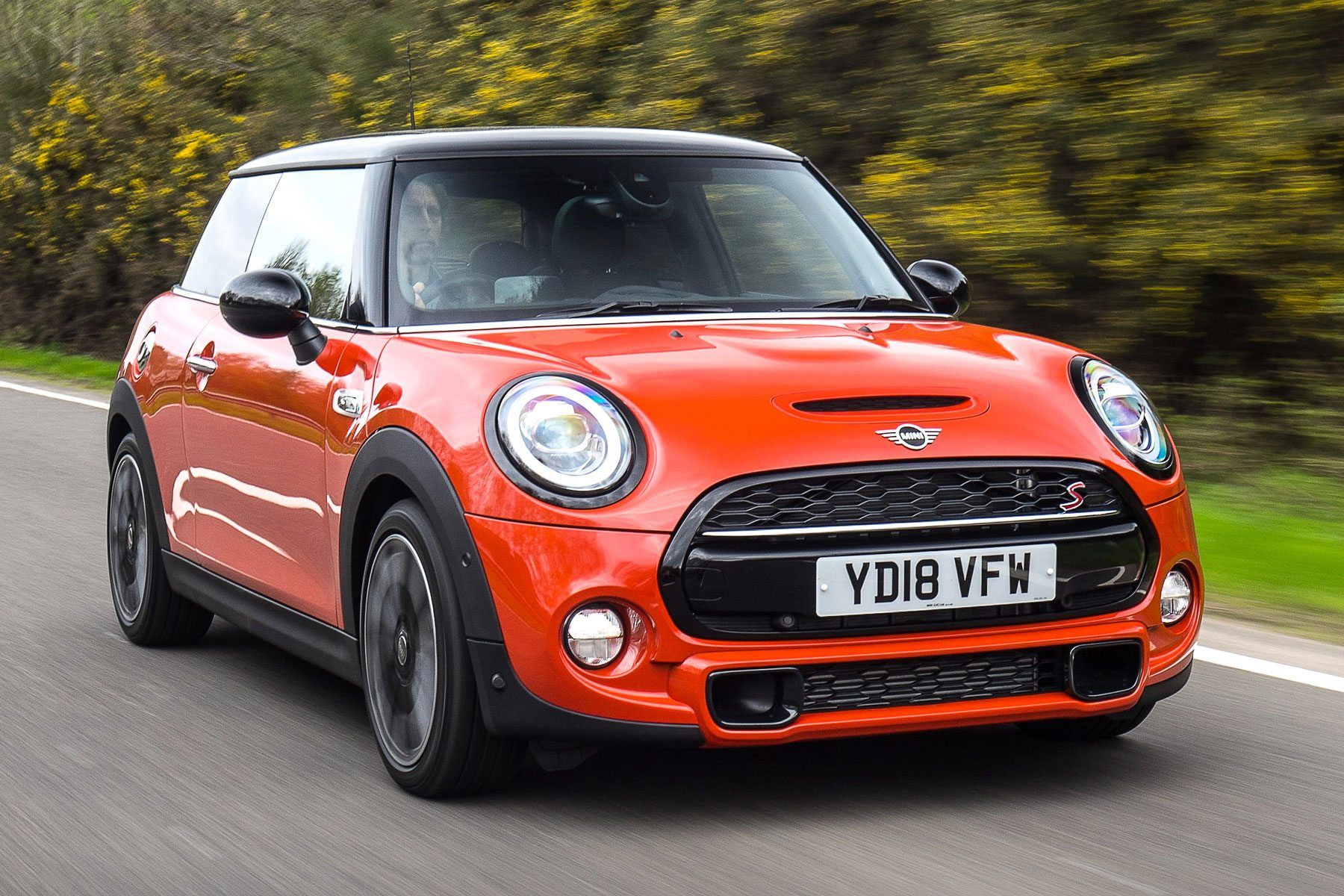 MINI Hatch
The MINI Hatch is a dream first car for many youngsters. It looks cheeky, has a funky interior and is an absolute hoot to drive, even in entry-level MINI One guise. This version still gets a turbocharged engine, albeit one that's light on fuel. It does push up car insurance costs a little, but the MINI's excellent retained values should help offset that with affordable finance costs. Space in the back of the three-door is at a premium, so consider the five-door hatchback if you regularly need to carry passengers. The MINI is at its best when it's just you behind the wheel, though, because this premium-engineered car is so much fun.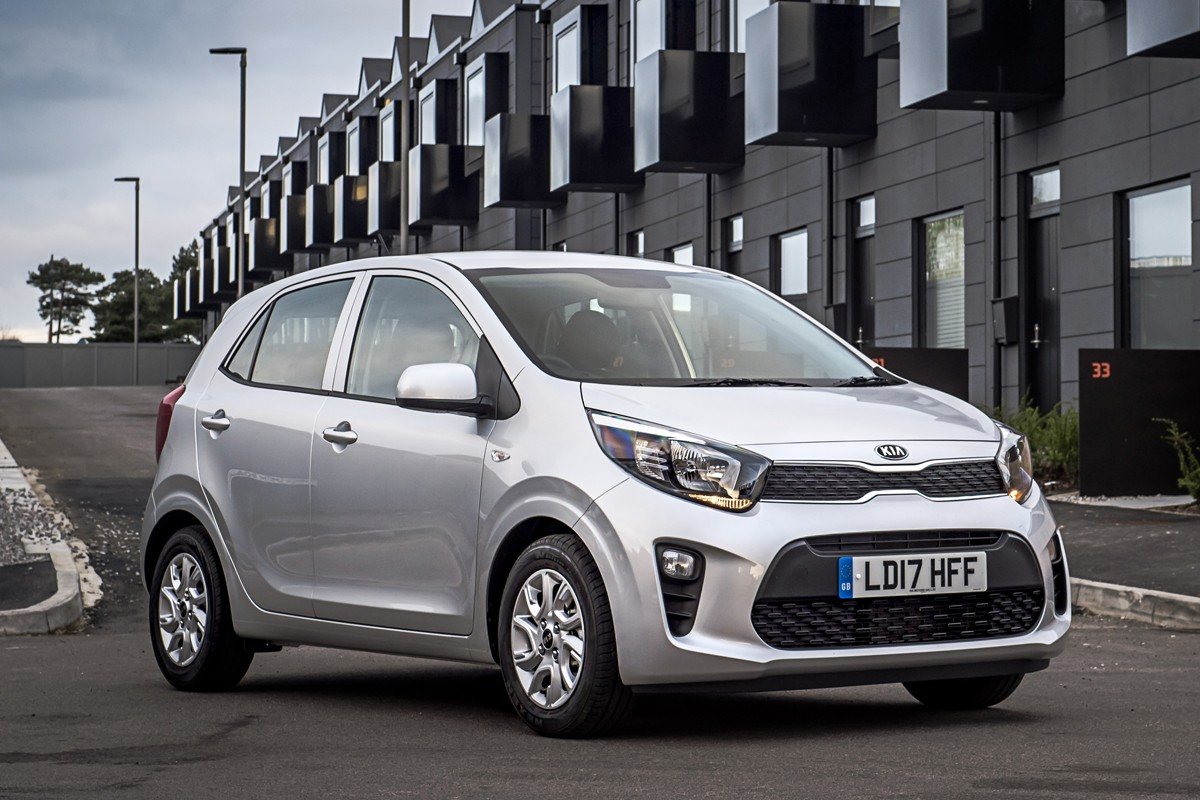 Kia Picanto
The Picanto is Kia's smallest car, which will be a boon for helping new drivers get used to life behind the wheel. Despite being compact on the outside, however, it's still spacious on the inside, with a five-door layout offering good space up front and a surprising amount of room for two adults in the rear. The boot isn't the biggest, but it's passable, and the rear seats fold flat to increase space. Choose the 1.0-litre engine in well-specced '2' grade and the Picanto comes with a low group 2 insurance rating. It also has a seven-year, 100,000-mile warranty as standard, so even the most ham-fisted of new drivers can rest easy.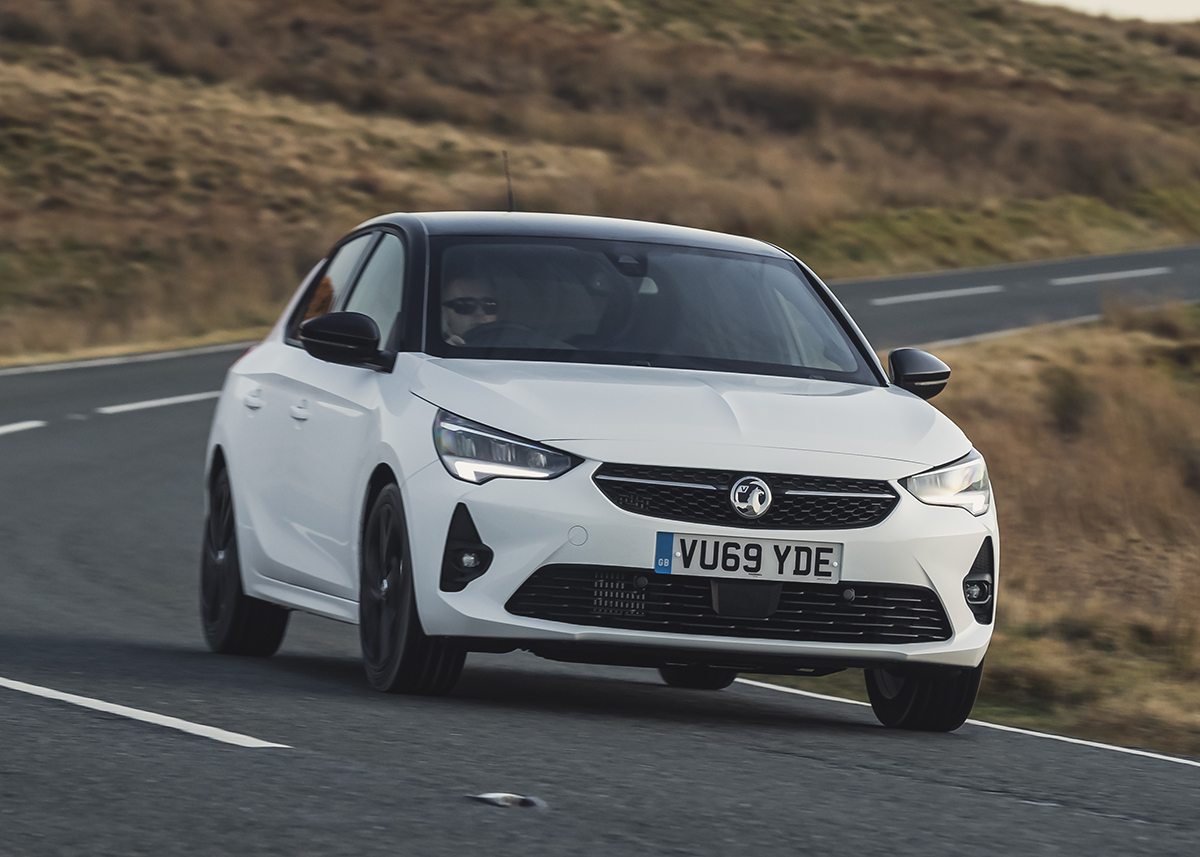 Vauxhall Corsa
The Vauxhall Corsa has become Britain's best-selling car. The appeal of the latest model includes clean-cut styling, a pleasant and easy-to-use interior, plus a fuel-efficient 1.2-litre turbo petrol engine available in several different power outputs. You can even get a fully-electric version, the Corsa-e, for those who want their first car to be ready for the 2030 petrol and diesel deadline. Vauxhall includes a good amount of equipment as standard, plus there are various paint and trim customisation options. The latest Corsa is also good to drive, with a comfortable ride and a grown-up feel.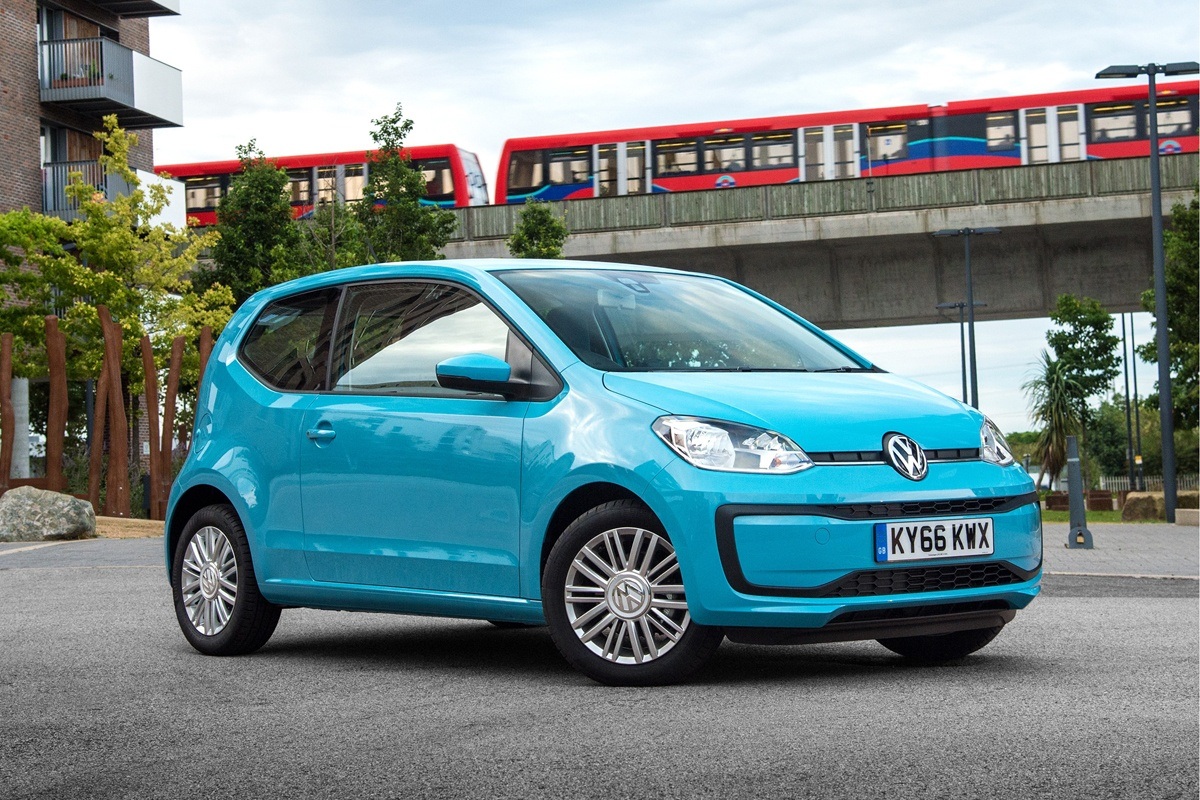 Volkswagen Up
The Volkswagen Up is brilliant for those who live in a city and are buying their first car. It measures just 3.6 metres long, so is really easy to park on busy streets, but it still provides five-door flexibility and decent passenger space front and rear. Volkswagen integrity means the Up is solid and well-built, and the 1.0-litre engine is fuel-efficient. It also enjoys a group 1 insurance rating to keep annual premiums low. Factor in the Up's fine retained values for a car that should be competitive in terms of finance payments – and one that's likely to prove very reliable, too.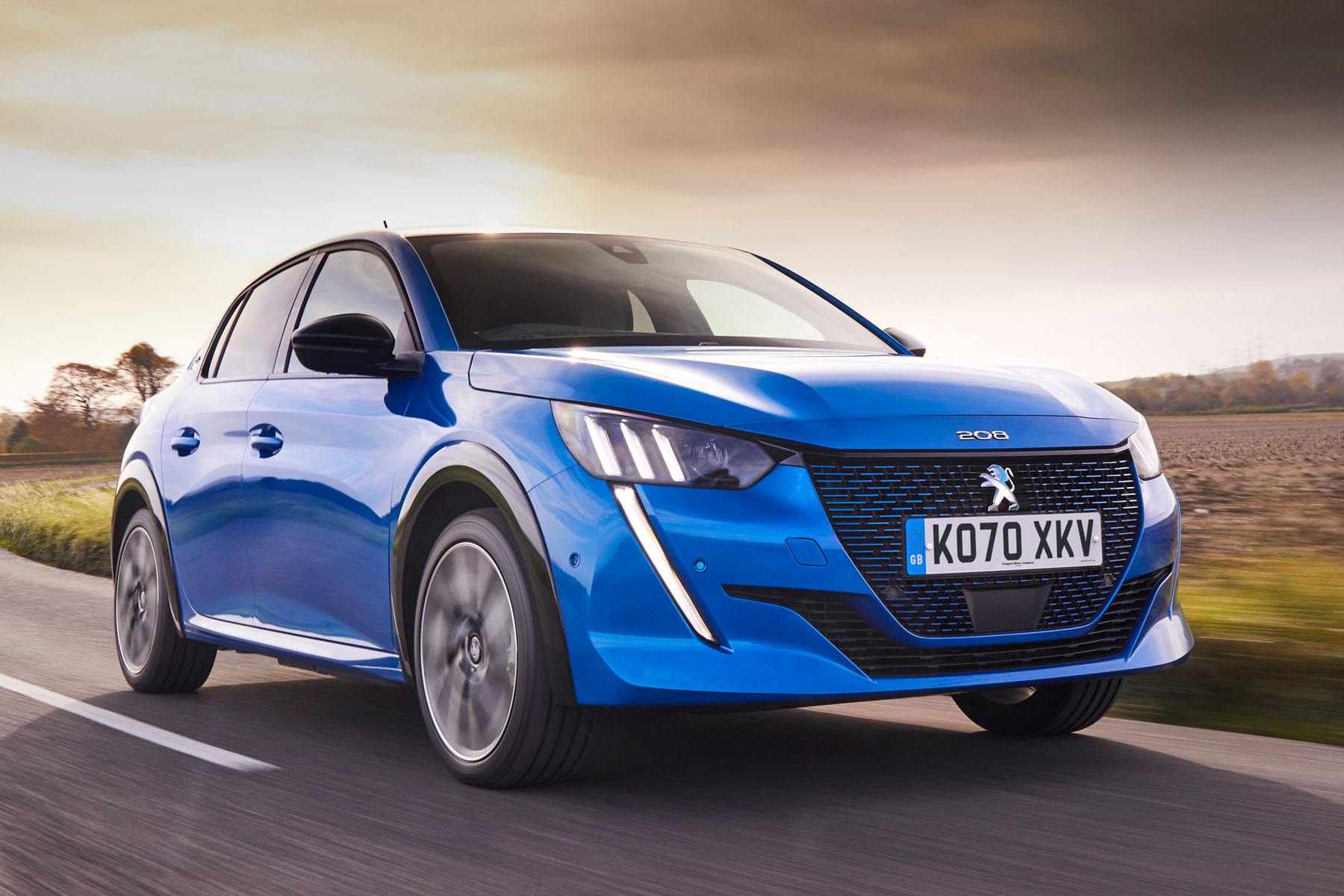 Peugeot 208
The Peugeot 208 is a really stylish choice of first car. The latest version has sharp, catwalk-ready looks, and its interior is quite unique. It has a tiny steering wheel and a broad instrument display on top, which can be optioned with a unique 3D-style panel. The touchscreen infotainment system is comprehensive, too. We love Peugeot's highly distinctive LED running lights at the front, which help your first car be seen, and a solid four-star Euro NCAP safety score includes high marks for occupant protection. We also like the vivid paint colours that Peugeot allows you to configure, helping your first car really stand out in the car park.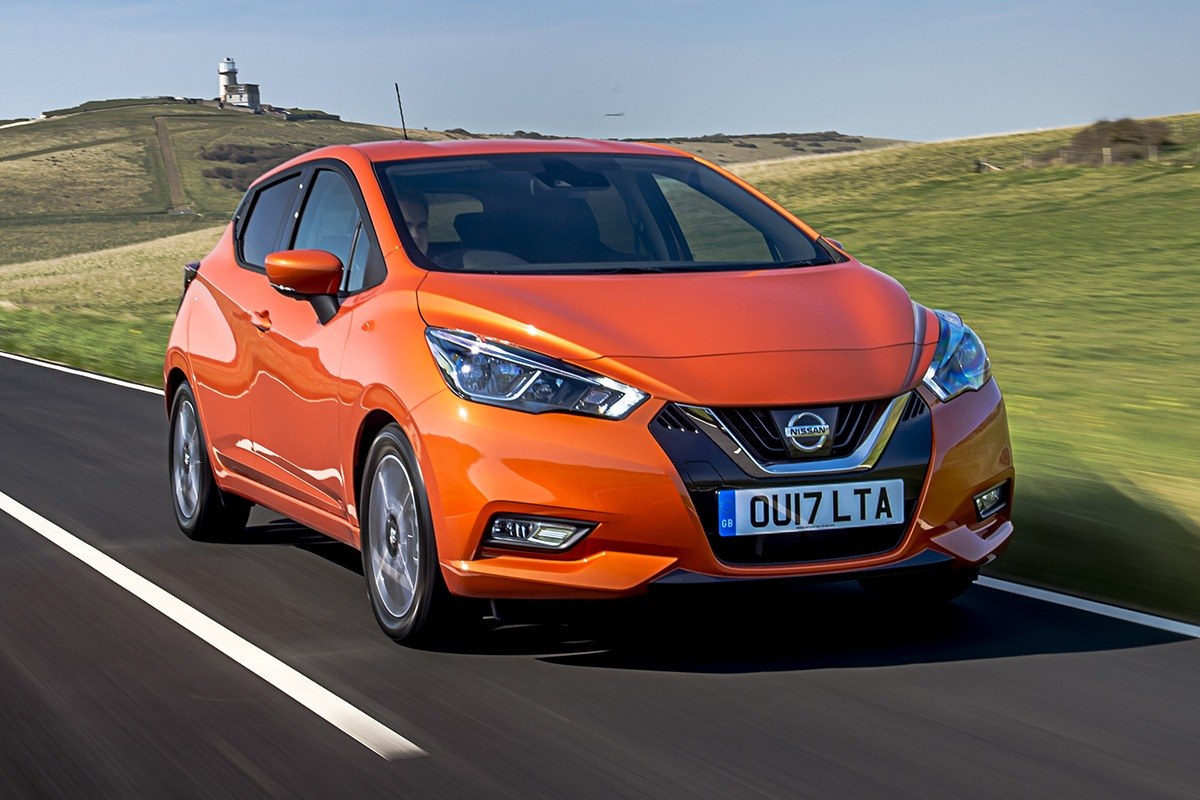 Nissan Micra
The Nissan Micra is closely related to the Renault Clio. This means it drives in a safe and sensible way, with no nasty surprises and a good amount of safety assistance tech to help new drivers when they encounter slippery road conditions or other nasty surprises. The five-door supermini is practical inside and, being a Nissan, build quality is solid. One of the biggest draws, though, is a very competitive group 1 insurance rating for the entry-level 1.0-litre 71hp engine. You're not even restricted to base Visia grade, either; Visia+ and Acenta share the same rating, the latter even available with a crisp Bose sound system to transform your first car into a rock concert.
What is the best first car for a 17 year old?
Unsurprisingly, 17-year-old drivers are the most sensitive to high insurance bills. They will have little experience on the road, so car insurance companies consider them among the highest-risk drivers. The best first cars for 17-year-olds are therefore models with the lowest insurance group ratings: cars such as the Volkswagen Polo, Volkswagen Up and Nissan Micra. Choosing one ensures the overall cost of motoring is not quite as eye-watering as it could be.
Which car is best for first-time drivers?
First-time drivers will probably have passed their test in a manual car, but perhaps won't have much confidence when they're out on their own. Why not consider an automatic, then, so they have one less thing to worry about? From our group here, the Toyota Yaris comes with an automatic gearbox as standard, courtesy of its hybrid engine – which offers the happy bonus of also saving a new driver money on fuel. Other cars featured above are available in automatic guise, although not always with the most cost-effective engine to insure.
Which is the safest first car?
All of the new cars listed here come with a good amount of standard safety equipment, including electronic stability control to keep the car stable on slippery and icy roads. It is a real life-saver. The latest cars also come with an autonomous emergency braking system, which automatically slams the brakes on if the car detects a possible collision and the driver doesn't react. It's worth checking out the Euro NCAP crash safety scores, which highlight the very safest cars of all. Currently, the Toyota Yaris is a front-runner in the small car sector, with a full five stars from Euro NCAP.
Ask HJ
Can you suggest a good first car?
Is a Renault Twingo good for a first car?
Yes – cheap to run and easy to drive. Renault doesn't have the best reliability record but that's improved in recent years. You could also look at a Toyota Aygo or Kia Picanto.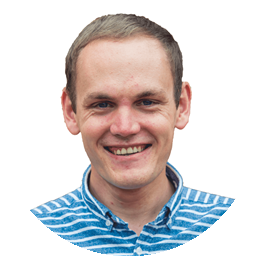 More Questions
More small car guides
More expert car guides