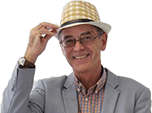 Top 10: Most economical diesel Real MPG cars
Real MPG doesn't just show how accurate (or inaccurate) official fuel economy figures can be in real world driving – it also reveals which cars are the most genuinely efficient.
We've crunched the numbers to find out which cars currently on sale deliver the best MPG in everyday driving according to owners. As Real MPG is a live database, these figures are likely to change. We have also used a minimum of 50 submissions.