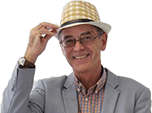 Top 10: Cheapest automatics
You don't need to spend a fortune on a luxury car to be able to enjoy the advantages of an automatic gearbox. Autos are easier and more relaxing to drive, especially if a lot of your miles are covered on congested city streets.
Fortunately, even a modest budget can still take the effort out of motoring with our choice of the cheapest automatics on sale.