Ask HJ: What's trending?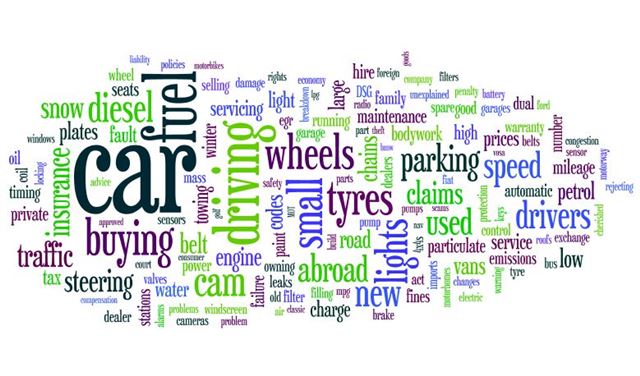 The Ask HJ section of the site sees thousands of questions every month, and it's not unusual to see trending topics related to everything from the weather to a new car launch, while other topics are seemingly perennial.
In recent weeks we've seen a glimpse of summer, with sunshine breaking through the perpetual rain – and that's resulted in an increased number of questions related to air-conditioning. Some readers just want to know best practice, such as GeorgeGM, who wanted to know if it's better to have the windows down or the air-con on when it comes to fuel economy.
HJ replied: "At low speeds, in traffic, a/c on increases fuel consumption, so better to run with the a/c off and the windows open. At higher speeds (above 40mph), open windows create more drag and increase fuel consumption to a greater extent than a/c on, so best to run a/c on and windows closed."
Barry asked if air-con should just be left on all of the time, to which HJ replied: "Not a bad idea because its lubrication is carried suspended in the refrigerant. Should be run at least weekly."
Sometimes air conditioning systems stop working – not usually a problem in a cold country, but when the sun is shining a car that can't be cooled is far from pleasant. Kbear asked why the air-conditioning on his 2000 Ford Focus blows hot air instead of cold.
HJ replied: "Depends what the problem is. It might be the coolant valve to the heater matrix. This is quite a common failure on Fords. If you cannot shut off the supply of hot coolant from the engine to the heater matrix, then the cool air from the a/c will not be able to overcome it."
Regardless of season and weather, some subjects keep cropping up. One of these is dual mass flywheels (DMFs), which are fitted to some cars to reduce the amount of vibration transferred from the engine and to smooth out gearchanges. Unfortunately DMFs can fail, resulting in a costly repair bill.
Many people write to ask if the car they own or plan to buy has a dual mass flywheel (DMF) so they can either avoid it or take steps to prevent it failing. One such person was Will, who asked if his Mk3 Mondeo petrol had a DMF. HJ replied: "It will have. But they are not usually any trouble with the petrol engines."
Meanwhile, HJ advised Launce how to avoid potential problems by modifying driving habits: "No running at low revs in high gears, no harsh acceleration in 1st and 2nd gears, and never let the clutch pedal out at idle revs."
Finally, a Transit van driver asked if you can simply change to a single mass flywheel to avoid problems. HJ said: "Will make the driveline harsher but a lot of Transit and London Cab owners resort to single mass flywheels."
Whatever motoring related questions you have you can search our database of Q&As here – or ask HJ if you can't find the answer. 
Comments