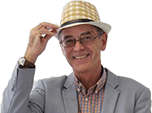 Honest John Q&A 11th June 2011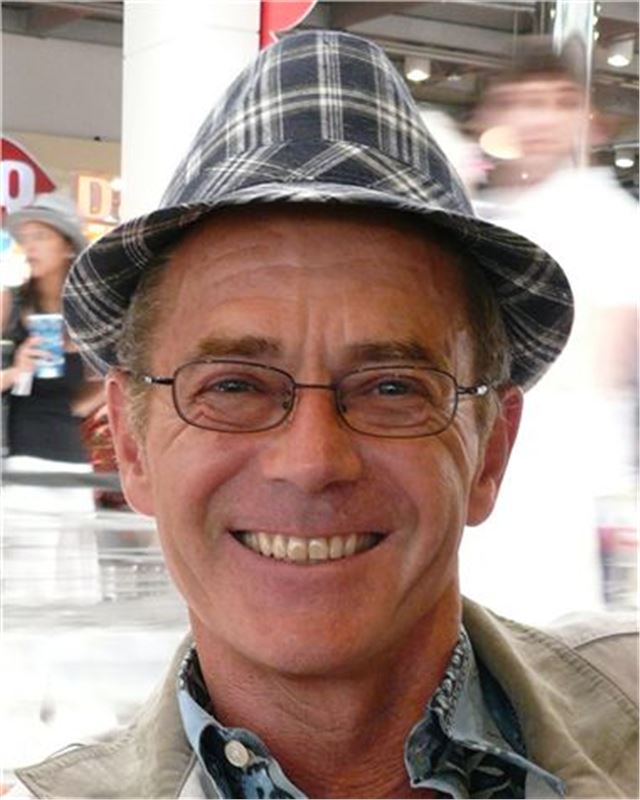 Vehiculo longo
May I draw readers attention to the consultation to allow articulated HGVs to become 7 feet longer The DfT wants everyone to participate in the consultation which is at www.dft.gov.uk/consultations/open/2011-06/ The Dept seems to think this will not compromise safety, a thought upon which readers may have views
PO, via email
Unfortunately we will be quite close to the closing date of 21st June before I can run this, but that might actually be a benefit and provoke more of a reaction
Fuelling imagination?
I was surprised by the fuel consumption claim of 40mpg combined for the new Mercedes CKS 350 petrol model. I think the old model 320CDI was 36mpg combined (37.2mpg on 245 rear tyres). I have a 5-year old 350 petrol, which had a combined claim of 29mpg that is only achievable on long motorway runs. I am aware that much work has been done to improve the economy of petrol engines but is this credible?
PJ, Wendover
No. All it means is that they stuck it on a chassis dynamometer that replicated the EC driving cycle and managed to achieve the equivalent of 40mpg in the EC combined cycle. Whether a real person can really achieve that in real life is another matter entirely. That said, over 692.3 miles in a Jaguar XJL 3.0V6 diesel I recently averaged 41mpg at an average speed of 58mph, and that is better than the official combined figure of 39.2mpg. For a better idea of the true fuel economy of recent cars, consult and participate in the Real Life Fuel Economy Register at: www.honestjohn.co.uk/realmpg
Sand and deliver
My nephew had his car damaged by a Middle Eastern Gentleman driving a McClaren Mercedes. The incident happened on a Saturday afternoon outside Harrods in Knightsbridge. The MIG reversed into my nephew's Audi, clipping the wing as my nephew drove past. My nephew stopped, and the MIG left the car and walked into Harrods. The MIG's flunky was left to deal with my nephew. When my nephew asked for insurance details he was told the MIG does not have car insurance, but he has his own insurance. My nephew was given the address of Coutts Bank and a man's name to send the car repair bill to. My nephew reported the matter to the police and was told by a senior police officer, that the MIG had in fact posted a bond with Lloyd's of London and was not required to hold conventional motor insurance. The police officer said it was common for very rich foreigners to do this. Have you ever heard of such a thing before? My nephew send a estimate to the bank, as instructed, and the next day a motor cycle courier delivered a package containing the money quoted in the estimate, to my nephew's home in Surrey.
BA, Ockley
Interesting story, with a happy ending. He got paid, and didn't have to involve insurance and therefore won't see his premium rise next year (insurance now rises for any claim regardless of blame). Apparently the cars of footballers of a certain team are owned by overseas companies and somehow insured by an overseas company for the footballers use in the UK. Any camera violation or any when they are not actually stopped (and how do the police stop a 190mph car?) goes to the overseas company and the footballer gets no points.
This is spinal trap
My wife has developed a nasty neck condition and now feels every road bump. This is compounded by my BMW X5 Sports 20" wheels, etc. We regrettably must change vehicle. We love the high vantage of the SUV and the high spec. We were looking foreword to retirement in 12 months and enjoying some longer trips-perhaps Europe. Also the likely addition of a medium sized dog. We would love to retain the height of the X5 but the 'sway' may well compromise us. I currently drive 20,000 miles a year and would prefer reasonable performance. Your suggestions would be much appreciated. Budget to £40k. Second hand OK.
JQ, Carnforth
The new F25 X3 is actually much better than the X5. Much more economical, more spacious and comes on standard 17" wheels. Long wait, though. Readers now report 10 months.
Spell Czech
Have you noticed that Skoda is offering ELETRIC windows on its Octavia model? (See Auto Express issue 1156 page 6.)
CR, via email
There's also an incorrect use of the word "complimentary" in recent Mercedes ads. Advertising copywriters are recruited for their ability to write advertising copy. They didn't necessarily pass their English exams.
Flapperghasted
I brought a car in June 2010, found a problem with the inlet swirl flaps, took it back to garage and they apparently repaired it over the course of a month. I got it back in August 2010 and in December 2010 it went wrong again. I took it to a Vauxhall dealer and they advised that the old swirl flaps had been re-attached and the repair has not been completed correctly, therefore I am left with a £700 bill to pay. Would I win if I went through the small claims court?
CH, via email
I referred this to our legal advisor, Lucy Bonham Carter, who replied: "If the original dealer supplied a vehicle, then undertook a repair which was not properly completed you have to take it back to them to rectify to be certain of winning. You cannot just take it somewhere else. However they have to fix the vehicle to an acceptable standard and a replacement vehicle should be supplied while yours is off the road. If you have already had the vehicle fixed and incurred a £700 cost for rectification then the case is more complicated. The court will make an assessment of the case on its merits and may find only partially for the claim. These cases are almost always better resolved by negotiation."
Left hyundry
I ordered in November 2010 a Hyundai ix35 2.0 4WD diesel Premium. At the time of ordering the dealer in High Wycombe informed me Hyundai UK were not excepting orders from the dealerships due to backorders, but I was told to expect delivery March/April unless another customer cancelled the same spec car I had ordered. I have now been informed by the dealership the ETA is indefinite, they have given me reasons of supply of the engine being shared with Kia and sales in USA are so good that production of right hand drive is affected. The dealership has now been showing a 2WD in the town shopping centre, which I guess is for more sales, I questioned the salesman on the sense behind this and was greeted with a shrug of shoulders, I asked him what ETA he was telling prospective new customers, his reply December, 10 months away. I find the delivery time unbelievable, can you find the truth?
AC, via email
There is a supply problem of the Mercedes based chain cam 2.0 litre and 2.2 litre R type diesel engines that have replaced the old belt cam 2.0 diesel and chain cam 2.5 diesel throughout the Hyundai and KIA range of cars, SUVs, vans and trucks. Basically the factory just cannot meet worldwide demand. But there is no such problem with the European built 1.7 chain cam diesel in the European built ix35 and Sportage with 2WD. The 1.7 is much more economical and pulls well from low revs so is not a bad alternative. But only with 2WD.
Lobby correspondence
You write, "The British Parking Association in 2011 is lobbying Parliament to make vehicle keepers liable for private parking penalties in the same way they can be held liable for road traffic offences and street parking offences if they do not identify the driver of the car at the time of the offence." Is there any motoring organisation that can oppose this?
SM, via email
The Association of British Drivers (www.abd.org.uk) might offer some constructive opposition to the misleadingly named 'Protection of Freedoms Bill.' The ABD tries very hard but is often dismissed as a bunch of fanatics and speed freaks (which it is are not). Neil Gregg at The Institute of Advanced Motorists may also want to get involved (www.abd.org.uk). Our legal adviser had a very good idea about this: "The only way to deal with the private parking companies is to make them pay £10 (rather than £2.50) for each access to the DVLA vehicle register and use the revenue raised to pay for an independent but legally-binding appeals process along the lines of PATAS whereby the frivolous challenger also gets hit for a much higher fee if they lose. Standard parking charge to parking company of £40. Free right of innocent to challenge but with £140 payable if tribunal finds it is a frivolous challenge divided £90 to parking company/landowner and £50 tribunal costs. Entire process needs to be on paper - ie no hearing and any appeal against tribunal finding needs to be cost-prohibitive - around £300."
Who are they trying to fuel?
I have heard a lot of complaints from friends and acquaintances, who own FIAT 500 TwinAir cars. The complaint is over fuel consumption. Most people seem to get about 30mpg. I went with my daughter to the FIAT showrooms and I raised this point with the salesman. He said that after the car was fully run in the fuel consumption would improve. Do you buy this claim? Or is he trying to fool us?
LD, Surrey
Fully investigated. If the car is used in town, driven with some gusto and the Econ button is not pressed, then you will get 30 - 40mpg. Nothing you can do. The car passed its EC Certification test and they are the only figures manufacturers and dealers are legally allowed to use even though they so not represent real life. However, if, rather than quote the EC figures, a salesman had told you "you'll get 68.9mpg," then that is different because he has personally promised it to you and you haven't got 68.9mpg (I don't think anyone has). See: www.honestjohn.co.uk/news/green-motoring/2011-02/sko-greenline/ And: www.honestjohn.co.uk/news/green-motoring/2011-02/500-twinair-economy/ Real Life Fuel Economy Register here: www.honestjohn.co.uk/realmpg
Plain misted for me
I purchased a Nissan Note two and a half years ago following your recommendation. I am extremely pleased with it as a versatile, comfortable and economic car. However whenever there is a sniff of rain in the air, the windscreen steams up rapidly. (Never experienced over the last 50 years on other cars). I questioned the dealer whose recommendation was to leave the aircon on. (In fact, whenever positioned to defrost, the aircon comes on automatically.) I feel there may be trapped water in the ductwork, but the dealer poopooed this. It seems crazy to have the aircon on in winter to defog, when for comfort one requires the heating. Have you heard of this before?
CD, Tavistock
A/c does dry the air inside the car. But it's possible that either the pollen filter is blocked with dust, or it has become sodden because the drains from the bulkhead vent well have become blocked leaving rainwater nowhere to go except via the pollen filter into the car.
Blue velve
Can you please explain why various police forces have to purchase Mercedes and BMWs when a Ford Mondeo Estate will do (almost) exactly the same job? They cost much less to purchase and far less to service. OK, depreciation might be an issue, but who on earth would buy a clapped out 100,000-mile ex police car?
MG, Tockington, Glos
They actually sell very well. Police transport managers look at the overall deal: how well the car can cope with carrying heavy weights at high speeds over a high mileage, coupled with purchase price and what the car will make at auction on disposal. Not just a simple sum. And they are usually disposed of at 150,000 miles +, just before experience tells the police fleet manager they are likely to become unreliable. They then fetch quite high prices at auction. They are often now bought in a saleable colour and spec, because they are then 'wrapped' in vinyl police livery, which protects the paint. Pay a visit to www.woma.co.uk at Witney, Oxon if in any doubt. You're not too far away.
Try it for thighs
Thanks to your suggestion, my wife bought a new Mazda 2 last November, which is the best small car either of us has ever driven, and she was a Yaris convert until then. I totally agree with you that not only is it surprising but also very refreshing to know that these manufacturers have clearly put thought into seat thigh support as well as all the other essentials. Thanks for your reply,
IC, Weston super Mare
My point was that there are some surprises out there. Who would have expected a Mazda 2 and a FIAT 500 to be so comfortable on long runs.
Wind screa
My wife's year 2000 BMW 728 E38 requires a new windscreen. We contacted our insurer, Swiftcover and were told that we could have the replacement handled completely by Auto-Glass. I phoned them a few days ago and arranged to have the screen replaced today. They turned up with the wrong screen and are coming back on Saturday with the correct one. Upon leaving, the agent imparted that the bill to our insurer would be £1,500. This covers a green-tinted top and windscreen wiper heaters. I was horrified at this price and phoned a local company that I have used before and was quoted  £197.62 to supply and fit exactly the same screen. How can the car owning and insuring public continue to allow this blatant rip-off that hits us all in our pockets at renewal time?
DB, Norfolk
That is an extraordinary difference. But it may be because the local man has bought up some old stock of these screens rather than had to commission the manufacture of them. That would explain it. A limited production run of any part costs about ten times as much as the part when mass-produced.
Inflation rate
My local ATS is offering to inflate my tyres with nitrogen as an alternative to air. What are the benefits of doing this as the cost is not very much.
WB, Brighstone, Isle of Wight
It is supposed to retain pressure better and run more quietly. But, of course, the air that you breathe is 78.09% nitrogen.
Zip undone
I have recently read your comments on satnavs not accepting UK postcodes. I have this problem on my Mercedes plus another fault. In spite of pursuing this situation with the Mercedes. dealer I have had no satisfaction after three attempts. Have you any advice as to what further action I could take?      
AM, Leeds
Assuming you have a W212 E Class or a W221 S Class and you bought it within the last year, you can go back to your MB dealer and tell him that if he doesn't reprogramme your satnav to take UK postcodes you want him to return the money you paid for it as an extra. The argument is that a £200 Tom Tom or Garmin will take UK 7 digit postcodes, but a £2,000 Mercedes system won't because someone at the factory forgot to programme it for the UK. This makes the car a misbuild and clearly "not of satisfactory quality". If it's a C Class, or an Audi, nothing can be done because 7 digit postcoding cannot be post-programmed into the systems.
Catermess and the pits
My Volvo V40 2001 is due for insurance renewal and like any wise fellow I checked first on price comparison websites. But as I had reversed over a Caterham last June in a petrol station (easily done) I needed to ascertain the cost of the claim to get a full quote. I rang the AA who I'm with and explained that I was shopping around and could he let me know the cost of that claim. Yes he could, and after ringing their ABC Insurance he came back with the amazing fact that the claim had been £21,000 and that it had not been personal injury. (I had simply grazed the Caterham's nosecone that left no damage to my car at all.) This doesn't appear to affect my insurance this year as I've managed to reinsure with the AA for a mere £26 increase. I am not privy to the details of the claim but it seems outrageous that any person could claim such a hideous amount and I wasn't even asked details of my side of the accident. Is this part of the story of rocketing premiums? Easier perhaps just to pay rather than investigate.
PW, Gomshall, Surrey
What will have happened is an 'accident management' specialist stepped in and, while a repair costing maybe £5,000 was carried out to the Caterham, it put the owner in an equivalent 'credit hire car' at a cost of £16,000. That is the main reason for rocketing insurance premiums. Be aware that you need to check insurance price comparison websites against each other as some are merely brokers posing as price comparison websites. Such brokers are quite likely to sell details of any claim you may be involved in to 'accident management companies' and credit hire operators.
Last days of discount
For years I have always paid to protect my no claims discount, luckily without having to make a claim. The insurance for my MINI Cooper D is due soon but friends are telling me that this protection is simply not worth it as insurance companies will increase my premium anyway in the event of a claim. The protection will cost me about £50 this year. Is what I am told true? How can they do this and what would you advise? I would appreciate a summary of the pros and cons of PNCD before I decide what to do.
SR, via email
For most insurers (it seems AA excepted), your friends are right. If you have been involved in any claims, insurers increase your base premium. They say this is nothing to do with interfering with your protected no claims discount. But, of course, it is because it still puts up your premium because you were involved in a claim.
Rich picking
I have been offered a 2003/53 Mercedes SL500, which is immaculate with AMG body Kit, Panoramic roof etc., etc. and only done 27,000 miles. I have known this car for the past 6 years. It is available by private sale for circa £20k. It would very much be our 2nd car. My question is should I even consider the Mercedes? If so what should I watch out for?
JB, Windlesham
The Mercedes SL500 W230 is best bought from 2006 to 2008. That's the best looking one with the vastly improved 385PS engine, before they gave it a Frankenstein facelift. The earlier 2002 - 2005 car was a bit soft.  There could be a huge problem with the fuel tank. See: www.honestjohn.co.uk/carbycar/mercedes-benz/sl-w230-2002/ It's also the worst European car for claims in Warranty Direct's records.
Reversal of misfortune
My neighbour reversed out of his driveway on Saturday and hit my car, which was parked on the highway. He is full of remorse, admits full liability and is going to submit a claim through his insurance company. I've visited two accident repairers today (Monday) and should receive written repair estimates tomorrow (both suggested about £600). One repairer has given me a leaflet from ACH (non-fault accident assistance) that states "Popular belief is that you must involve your own insurance company, this is not the case." My husband believes that it is a standard condition laid down by insurance companies that you must notify them of any incident even if a 'no claim' incident. A friend tells me that if I notify my insurance company they'll increase my premium at renewal whether the incident is no claim or not. Another friend advises that my insurance company will pick up any claim from the insurers database and state that my insurance has not been valid since (and if) I did not notify them. What should I be doing please?
LC, Trowbridge
If your neighbour has not yet informed his insurer and you have not yet informed yours then I would recommend he simply pays for the repair at your choice of repairer and that neither of you inform your insurers at all. If you notify your insurers you may both face hiked premiums for the next 5 years for being involved in a claim and that will amount to a lot more money than the £600 repair. If you ignore this advice and choose to go through insurers then you must both inform your insurers. If you use an 'accident management company' your insurer could regard this as a breach of contract that had not "mitigated your expenses" and may refuse part of the claim, leaving you to foot it personally.
Pay as you grow
When buying vehicles from private sellers, there are two methods of payment not involving cash that I have used. Both require the seller to accompany me to a branch of my bank or building society. One method requires the cashier to make out a bankers draft to the seller, in his presence, which I then present to him. The other requires the cashier to enact a CHAPS payment to the seller's account, once again, in his presence. Whilst the cost of the latter may be £20-£35, this has never been a "deal-breaker". Are there any pitfalls with either method that a buyer or seller should be aware of?
PD, Potters Bar
That makes sense. It prevents revocation gets around the security problem, and also gets around the problem of the bank not allowing large cash transactions.
Helpful tip
You are quite right that traffic flows much more freely at a junction where the lights have failed. It is all to do with drivers' psyche. For that moment, other drivers are teams mates rather than opponents; the enemy becomes an ally; bonhomie replaces road-rage. Consequently, drivers approach the junction with caution, and the mutual understanding and shared responsibility ensures that all progress swiftly, calmly and safely. Perhaps road design and traffic management should be left to psychologists?
PD, Potters Bar
Makes sense. I drove back from Fulham to Surrey today, road works everywhere, but thought about accommodating other drivers all the way and it worked. I arrive home happy, and so do they. That also includes accommodating drivers behind me when possible, too.
Lightmare on Audi Street
I just had some repairs to defective paintwork by a professional body shop on my 5-year old Audi A4. Since getting the car back, the self-levelling Xenon headlights initially adjust when I turn the lights on but stay low, and do not adjust any further with car movement. The body shop told me they had to take the car to a local (non-Audi) dealer after refitting the headlights to get a number of error codes cleared (£50). I had a similar problem with a 2004 A4 some years ago after the headlights were refitted, and the Audi dealer could find nothing - "no fault found" after multiple unsatisfactory visits. Not an experience I want to repeat. Your advice on the fault would be appreciated, as in light of past Audi experience I am expecting problems.
JJ, via email
Sorry. It's back to the Audi dealer. Nightmare problem. Xenons can cost £1,200 a side to replace. The self-levelling motors are often ineffective, taking too long so self-level, and frequently fail. I would estimate that at any time 25% of all Xenon self-levelling mechanisms are not working properly. They weren't on a Golf R32 the kept coming up behind me on the M1 recently. That's why there is a campaign against the use of these lights: www.blindedbixenon.co.uk  It's yet another EC Type Approval rule that doesn't work.
The Jazz swinger
I am 80 years young and my current Honda Jazz is now 3 years old. This is my second Jazz and I am well satisfied with this model. Knowing nothing about the mechanics, I have been changing my car every 3 years since I retired 14 years ago. Prior to this I had 14 company cars over 30 years. My question is, in your opinion, would you change this car (I have only clocked 18,000 miles), or would you keep it another year? I keep thinking that the next car may be my last but I am in good health and my wife and I still like to visit friends and family who are further afield. I know you are a fan of the Jazz and so am I but is there any other make of car I should be looking at?
TW, Rotherham
Fortunately you missed a dark period in the history of the Jazz, called i-shift. This was the automated manual that replaced the CVT-7 from 2008 until early 2011, and was not liked by a lot of Jazz customers. Now the Jazz CVT-7 is back, so you can safely swap when you wish to. The fact of the i-shift means that MkII Jazz automatics from 2008 – 2010 are shunned by some people and this has increased values of late MkI CVT-7s, like yours. I've heard of a 2008/58 advertised for £10,332. You may find your Honda dealer only too willing to cut a deal for the new car with yours in p/x. The new CVT-7 is from £14,500, and prices can only rise, so now could be a sensible time to make the swap. Worth asking your dealer.
6 of the best
I may well change my car - can you make any suggestions please? We are both retired and travel abroad without the car several times a year so our annual mileage is fairly low. My ideal is - a good ride, high safety rating, hatchback, automatic, 5-door, a car large enough to very occasionally seat 3 adults in the back seat for reasonably short distances. I only cover a small annual mileage. My current Laguna bought new on a 04 plate has only done 33,000 miles, made up of short journeys with the occasional 2-300 miles ones. I believe that a diesel is not be recommended for such a low annual mileage. A better fuel consumption and lower tax would be an advantage but is not a major consideration. I have considered a Megane, Audi A3 or even as a last resort another Laguna though I feel I am not looking at a wide enough range
AO, via email
Sorry for this standard answer, but at least it efficiently links you to
a comprehensive choice: KIA Venga test and video: www.honestjohn.co.uk/road-tests/kia/kia-venga-road-test// Hyundai ix20 review: www.honestjohn.co.uk/carbycar/hyundai/ix20-2010/ Nissan Note test and video: www.honestjohn.co.uk/road-tests/nissan/nissan-note-with-connect-test// Toyota Verso S test and video: www.honestjohn.co.uk/road-tests/toyota/toyota-verso-s/ Ford B Max review (not yet available): www.honestjohn.co.uk/carbycar/ford/b-max-2011/ Honda Jazz test and video: www.honestjohn.co.uk/road-tests/honda/jazz-hybrid//
Sizemic shift
Thank you for your suggestions of KIA Venga, Hyundai ix20, Nissan Note, Toyota Verso S and Honda Jazz. Can you suggest any bigger cars with good access?
AO, via email
In that case, a new C-Max or Grand C-Max: www.honestjohn.co.uk/road-tests/ford/ford-c-max-2010// Or a Mazda 5: www.honestjohn.co.uk/road-tests/mazda/mazda-5-16d/
Disposable car
Dear John, my neighbour (now in Dubai) has asked me to dispose of her 1997 Mercedes 2 litre SLK manual car. Unused on her car space for 15 months. I have the key, paperwork and her letter giving me permission to dispose of it.  LHD, 140,000 miles, red and black leather, MoT now overdue. Has this car any value? It was well maintained and bodywork is outstanding. Is this only fit for the breakers yard? Value? I want to do the right thing by the owner and get realistic money for it.
JC, via email
The best thing to do is get it MoT'd if you can and consign it to www.sure-sell.info , where it will be fought over and, assuming it is UK registered with no taxes to pay, I think it will make £3,000 - £4,000, maybe more.
Enough to make you chry
I've been offered a 2009/09 Chrysler Sebring convertible 2.0 Diesel manual one owner in metallic black with 16k miles, service history and replacement alloys under warranty, for £11k. Optional satnav/hard drive not fitted. There is 20 months manufacturer warranty left. The price by this franchised dealer has just dropped by £2k, as have the prices of all the others on sale on Autotrader, presumably because FIAT/Chrysler's CEO announced at Geneva that Chryslers would be sold as Lancias from now on (ie the Flavia Cabrio Concept). My feeling is that Lancia has such a poor reputation for rust in the UK that it will be years before they re-launch here. I'm minded to offer £8k or to walk, to allow for Chrysler's new orphan status. No trade-in, of course. This would be a 3rd personal car, after my 97 Honda Prelude 4ws and my 09 Legend, so strictly as a summer touring car to the Continent. What do you think?
MK, via email
I got the impression that in the UK, Lancias will be sold as Chryslers and Dodges as FIATs (hence the Dodgy FIAT). Chaos. £11k is still quite cheap for an ugly car that is nevertheless a 4-seat convertible. But your tactic of offering £8k might work. Body parts will have to come from the USA. Don't know where diesel parts will come from. VW dealer? Take a look at this: www.honestjohn.co.uk/carbycar/chrysler/sebring-convertible-2007/?section=bad  Your car might be the same car.
Motorway disservice areas
I met with a colleague at Cambridge Services (A14) today, enjoying a leisurely chat over coffee, purchased from the onsite facilities. After a while we decided to extend our discussion over a bite of lunch, at which point I remembered that there was likely to be a time limit in the car park. There was; two hours. CCTV with ANPR watched us arrive and leave. So we had to abandon our plans and went on our way. The charge to extend our stay without penalty would have been £20. Can you imagine a similar arrangement at The Trafford Centre or Lakeside, with shoppers having to rush around to get their shopping done knowing a fine was pending if they overstayed their welcome? As a new entrepreneur trying to get a business going I abhor this. It's virtually saying "sorry, we don't want your business, please go away". Is it any wonder our country cannot drag itself out of recession?
TH, Braintree
I agree, it's daft. How can you "Tiredness kills, take a break" if you are limited in the time of that break? You are not limited at motorway service areas anywhere else in Europe. In your case the stupid policy of this franchisee deprived it of the income you would otherwise have spent on your lunch. Another ludicrous policy is showing which caterers have outlets at the service area, but not showing which brand of fuel. If drivers have a fuel card for a single brand of fuel, this forces them to make unnecessary stops until they have learned which service areas have their brand.
Underwrites and wrongs
I have just spoken to two insurers concerning my motor renewal premium. As I own two cars and my wife never drives the car I am about to renew it seemed to me that it would be worthwhile limiting driving to myself. I was surprised to be told that my premium would increase by a substantial amount. I also asked for a quotation for third party, fire and theft instead of comprehensive as the car is 5 years old. This also would be more expensive. Neither of the people I spoke to about the quotation could explain why these increases would be applied. When I dealt with motor insurance many years ago there was always a 10% discount for Owner Only Driving. and Third Party, Fire and Theft premiums were also a lot cheaper. No doubt from your vast knowledge you can explain this apparent anomaly to me.
RC, Woodhall Spa
That's true. Almost always best to have a husband and wife on a policy because as long as both have clean records, that represents a lower underwriting risk. Similarly, always best for a young driver to have numerous mature additional drivers named on the policy. TPFT is dearer because the average underwriting risk of a claim is higher. You might do better with a multi-car policy via www.primoplc.com or by www.admiral.com
Golf links
I have run my VW Golf Mark III 1.4 into the ground and am looking to replace it with a Golf mark VI. What model should I go for and where could I get a good deal on the Internet for a new model
HV, via email
A Golf 1.2TSI 105 Match is probably the one to go for, if you want a Golf. You might prefer a Polo. Or the more sensibly priced SEAT Ibiza, if you want to stick with VAG. Try www.drivethedeal.com
Nowt as queer
Our other car is a June 2010 Mercedes Benz C220CDI Estate Auto (CO2 emissions 154 g/km). It is brilliant. For test drive, MB produced a car with Sport suspension and 19" wheels. I found that to be horrible, as it seemed to bump and skip on winding Peak District roads. I insisted on having another drive in a C-Class with standard suspension, and found that I could drive it faster over the same course, despite having a less powerful engine, because it seemed better glued to the road. The salesman said that they sell more with Sport suspension than with the standard set up. I am amazed.
JO, via email
The stupidity of people over bling wheels and 'Sports' bodykits knows no bounds. Ben Jonson was possibly the first to unmercifully take the mick out of brain-dead followers of fashion in his 1598 play, 'Every Man Humour'. I doubt that anyone bouncing around on ridiculous 19" wheels has even heard of Ben Jonson.
Rubber check
A German friend was in England in March in his E-Class fitted with Continental winter tyres. He had a puncture, which damaged the tyre beyond repair and drove to the nearest Mercedes dealer on the 'mini spare'. Several phone calls later, the dealer told him he couldn't find a replacement tyre in England. So my friend called German ADAC, which flew him a tyre over the next day at no charge. Surely, winter tyres must be available in England and Continental is a very well known make. Perhaps the Mercedes dealer didn't or couldn't be bothered to dig deeper?
JS, Breisach, Germany
Germany (and Austria where winter tyres are compulsory) are much more up to speed with this issue than the Brits. The big problem last winter was that the same supplies had been allocated to the UK as the previous year, but, because of the snow, demand hugely outstripped them. We'll get there in the end. And, of course, an average driver gets 3 - 4 seasons out of a set of winter tyres, so those who bought them in 2009/10 or 2010/11 won't need a new set for 2012/12, freeing up supplies for everyone else.
Thirst among equals
My wife and I drive between West Cornwall and Ealing, 570 miles return all but 10 miles on motorways and dual carriageways cruising at an indicated 75 mph in an Audi A4 3.0 litre diesel Quattro Tiptronic returning between 40 and 44 mpg according to the fuel computer. We have just done the trip in my wife's new Mercedes A160 auto returning only 34.8mpg. It was a straight run in good weather with no hold-ups.  Should we have achieved better?
DK, Ealing
You have experienced the difference between a big, powerful engine running at very low revs and a small, far less powerful engine trying to keep up. Most of the increased consumption will have been on cruise control while ascending inclines.
Four seasons
Is it too much to ask the tyre companies to make a tyre that is perfect for winter and summer driving? The tyres for my BMW cost over £200 each. That's a fortune and I expect better technology than having to buy a separate winter tyre. Thanks for giving me Event tyres name. What a great tyre firm. They come to your house and give you rock bottom prices on all tyres and are very helpful people to deal with. I like them enormously.
LD, Surrey
You can get 'all weather' tyres (with a snowflake or a mountain symbol). But they are less effective in winter than pure winter tyres. And less good in summer than standard tyres. www.event-tyres.co.uk tyres can advise and supply.
Over conplicated
I am becoming increasingly alarmed at upgrading our cars to more recent models. My Wife and I operate 3 petrol cars: a 1996 Ford Mondeo V6, a 2008 (original shape) Ford Ka and a1971 Mg Midget 1275cc. These cars give good service with the Mondeo never failing. Current model cards seem to me to be very costly to the buyer in terms of their increased complexity and likelihood of failure. Scary stories abound of Dual Mass Clutch failure, Diesel particulate problems, Service charges, Auto headlight and windscreen wiper operation, Electronic diagnosis, ABS and ESP failure. (Too many others too to list.) I am very concerned if I have to upgrade to a  modern car. My preference would be for a 1955 Ford Zephyr Mk 1 with cruise control, if that is feasible.
JH, via email
One famous car company's philosophy for the past 40 years or so has been to build cars that are easy to repair and replace components, and to fit them with components that need replacing. Very profitable. But now extensive lobbying to the EC by component manufacturers and by manufacturers has led to a situation where cars are increasingly becoming more complex and loaded with safety and emissions kit that have a limited lifespan. Inevitably that gives them a shorter life because the point where cost of repairs is greater than the value of the car is significantly reduced. I don't see the manufacturers complaining. And attempting to lobby the EC against these policies will not get ordinary people anywhere. We simply have to wait for Europe to collapse, as it inevitably will do under the weight of its Eurocracy. But then the Chinese will take over and every value anyone ever thought they had will go out of the window. Especially the Court of Human Rights
 Shifty customer
I need to replace my Peugeot Partner with an automatic diesel with a similar load capacity. What is available new up to £25,000?
KW, Wallington
SEAT Alhambra 2.0TDI DSG: www.honestjohn.co.uk/road-tests/seat/alhambra-2010// Or Ford Galaxy 2.0TDCI Powershift: www.honestjohn.co.uk/road-tests/ford/ford-galaxy-2010-road-test// Or VW Caddy Maxi Life Combi: www.honestjohn.co.uk/road-tests/volkswagen/vw-caddy-maxi-life-7-seater-test//
Kerb trawler
In recent years, being retired, I have had time to buy a newer car at the cheapest price, and to sell the old one myself, thus avoiding the huge loss on changing cars via a dealer, and making my motoring costs bearable. Recently I had my old car for sale outside my house with a "For Sale" sign in the window. To my astonishment I was visited by a local authority officer who presented me with a notice telling me that I was breaking the law as I was a, "street trader". The Local Government (Miscellaneous Provisions) Act 1982 Schedule 4 - Street Trading and also the Clean Neighbourhood and Environment Act 2005 are the two acts referred to on the notice which he gave me. Whilst I applaud the local council's attempts to deter rogue traders who avoid planning control, paying income tax, insurance, and the like, I cannot see that it is fair or right to apply these acts to a person selling their own car. A trader sells a car to make a profit, whilst an owner sells a car to minimise his loss. A trader does not have a car registered in his own name whereas a private owner does. If the local authority officer suspects trading he has only to ask to see the registration document - or access the details from the DVLA. I would like to hear your views on this and in particular whether you believe that the local authority are correctly applying the law?
KJ, via email
I think he is. You can advertise your car for sale. But if you put a 'For Sale' notice in its window you are effectively trading on the street without a licence. Jobsworths have always been zealous in enforcing rules and petty regulations (ridiculous 'no cycling' notices on alleyways, for example). Now they seem to be more entrenched than ever because regulation enforcement is seen as an important income source for councils.
Vers'd among equals
JS of Belgium wrote that her greatest car joy was when she owned a Toyota Yaris Verso and bemoaned the fact that they were no longer in production. She may do worse than add the Perodua Myvi to her list of possible replacements for her Honda Jazz. I too was a very happy owner of a Yaris Verso for nearly ten years, but having waited in vain for Toyota to produce a replacement I exchanged it for a Perodua Myvi in January 2010 as it was the nearest vehicle we could find that came close to the Verso spec. In fact my wife and I now prefer it to the Toyota.  Also the Perodua price is sometimes discounted and this is the time to buy as they then represent excellent value for money.
BS, Lincoln
I used to recommend this. It's the same car as the Daihatsu Sirion and has a Yaris 1.3 powertrain, same as the old Yaris Verso. But supplies are very spasmodic. Toyota has now produced a new Yaris Verso, based on the third generation Yaris that will arrive later. The Verso S: www.honestjohn.co.uk/road-tests/toyota/toyota-verso-s/ Toyota did produce a 2nd generation Yaris Verso, called the Ractis in Japan, but this was never officially imported to the UK: www.honestjohn.co.uk/carbycar/toyota/ractis-2006/
Comments