HonestJohn.co.uk's Motoring Agony Column 07-03-2020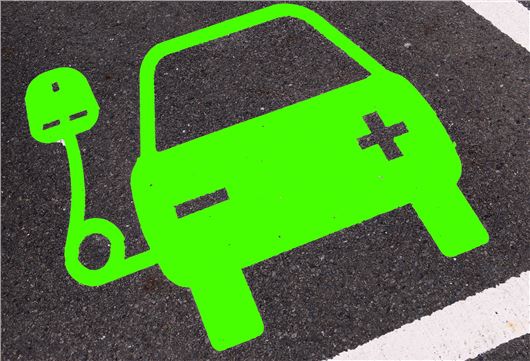 Published 07 March 2020
In HonestJohn.co.uk's Motoring Agony Column 07-3-2020 we look at electric car running costs, dishonest sellers, modern classics and risky used buys.
Are electric cars cheaper to service than petrol and diesels?
It is stated that electric cars will be much cheaper to service than petrol/diesel. Is this actually the case? 
Anonymous
It's certainly cheaper as there are fewer moving parts. There's no need for an oil change, for example. Nissan charges £209 for a minor service on a petrol car, £249 for a diesel or £159 for an EV. A major service is £289 for a petrol, £349 for a diesel, £209 for an EV.
I was sold a car without being told it was Cat S - where do I stand? 
I bought a car privately but when the certificate returned to me through the post, it says that the car is a Cat S. I was never told that when buying it or I would not have bought it. Where do I stand now with the car? The seller is classed as a private seller rather than a trader, but buys and sells cars from his house every week.
Jane
Cat S cars have usually suffered some form of damage to their structure. They can be repaired and resold, but this should be disclosed by the seller. I think you have grounds to demand a refund, as the seller has misrepresented the vehicle by not telling you it has been involved in an accident. I would recommend contacting the seller and politely (but firmly) telling them the car was not accurately described and you want your money back. If they refuse, tell them you will seek legal advice and report them to Trading Standards.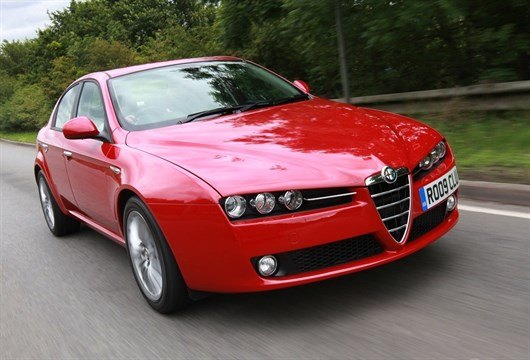 If I buy a car that's advertised with no faults, but one develops and wrecks the car - is this covered by the Consumer Rights Act?
Let's say I bought a car and three months into ownership, the timing belt snaps and destroys the engine. Perhaps the water pump fails or a gearbox failure or the head gasket blows. Would these examples be covered under the Consumer Rights Act upon which the dealer would have to fix the issues? It's hard to gauge exactly what is covered and what is not. The car I am interested in is an Alfa Romeo 159 1.9 JTDm Turismo with 100,000 miles on it. 
Jamie Newman
The Alfa Romeo 159 is a great car, but the 1.9 JTDm has an awful record for reliability. I would recommend getting a comprehensive breakdown policy if you decide to take the plunge. However, to answer your original question, a car trader/dealer can generally be held liable for any faults that develop within the first six months. For your consumer rights, click here. 
My car's glass roof blind was found to be faulty while being checked as part of a trade-in deal. Do I have to pay for it to be fixed if I didn't know?
I returned to the Ford dealership where I bought my S-MAX 2.5 years ago to trade-in for a new car. I was served by the same salesman as before. He test drove the car and found no faults, then started to check electric windows, air conditioning and so on. Again, no faults. Then tested the panoramic glass roof blind. It was in the closed position as I have never used it. It is now stuck in the open position with some of the blind fabric trapped in one of the runners. The dealer insists it was a fault that they didn't know about, which I agree with but crucially I didn't know either. It's booked for some work to sort the roof blind issue but I do not want to be stuck paying for the whole amount. Any advice would be much appreciated.
Richard Comrie-Gunn
You cannot hold the dealer liable for the faulty panoramic glass roof blind. By your own admission, the blind had never been used and this will have probably caused the runners to become gunged up with dust and dirt over the past 2.5 years. Obviously, you can make it clear with the dealer that this is a deal-breaker (if they are desperate for the sale they may overlook the cost of fixing the blind). But you cannot force them to fix it for free or accept the vehicle's condition as part of the part-exchange.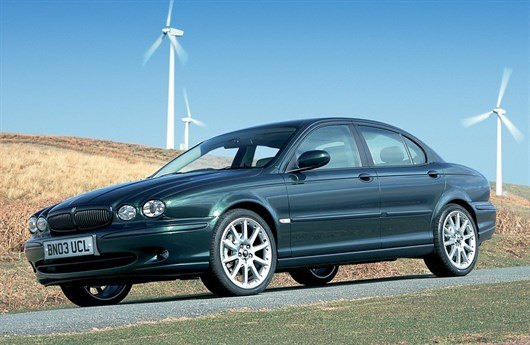 Will the Jaguar X-Type become a classic eventually?
I have an excellent conditioned Jaguar X-Type 2.5 with 58,000 miles on it. Is it worth keeping as a possible future classic?
Mike Scott
Jaguar X-types are taking a while to come through as classics, but there's definitely a following there. However, we'd recommend keeping a car because you like it and enjoy it - rather than because you think it will appreciate in value.
Do you think EV prices will come down, and the better ranges will be worth waiting for?
My wife and I are thinking of buying an electric car. We have a 10-year-old diesel Ford S-MAX with 70,000 miles on the clock. We got it as a family workhorse when we used to tow a caravan. We'd now like to take our eco-responsibilities seriously but we're in no hurry. It looks like a lot more electric vehicles will be launched in 2020. Do you think prices will come down, and the better ranges will be worth waiting for?
David W
As electric cars continue to develop, it's fair to say ranges ought to improve and prices will reduce over time. That said, 2020 seems to be a good year for EVs, with lots of new models on their way offering usable ranges and reasonable value for money. I've just driven the new Kia Soul which has a range of 280 miles and a £33,795 price tag, which seems pretty convincing. There's also the new Volkswagen ID.3 on its way, which'll have a range of up to 342 miles.
When should I realistically get a timing belt replaced?
I recently had my five-year-old Skoda Fabia serviced at the Skoda dealer. It has a full service history and has always been serviced at the dealership. It's done just under 40,000 miles and the dealership said it was due to have the timing belt replaced. As this is a £500 job, I said no this time. I'm sure my last car - a Ford Focus - was around 60k - 75k miles before it was done. Do you think I'm taking a big risk not getting it done now? I do approx 7500 miles a year.
Denise Webb
I would get it done now. As a rule, I recommend changing the timing belt, tensioner, waterpump (if driven by the timing belt) and auxiliaries belt every five years or every 60,000 miles - whichever comes first.
Do I need to tell my insurer about sleep apnea?
I've been diagnosed with sleep apnea and need a machine to aid breathing at night. The sleep nurse said I'd need to inform the DVLA within three months. Do I need to inform my insurer? Is there anything I should be aware of? 
Dombat
If the health professional has told you to inform the DVLA then you will also be required to tell your insurer about this condition. Failure to do so could invalidate your cover. 
I was sold a Euro6-compliant car, which I've now discovered isn't compliant. What can I do if I was mislead about buying the vehicle?
I have a car that was sold to me as Euro6 compliant due to the AdBlue system. However, when entering the reg number on London's ULEZ checker it states that the car is non-compliant. Is it possible this is a mistake or was I mislead when sold the vehicle?
Sam Breeden 
This reads like you were misled when buying the vehicle. If you bought it from a dealer, take it back and demand a refund. If you purchased it from a private seller, getting a refund will be more difficult unless you can prove they advertised the vehicle as Euro6 or ULEZ compliant.
My new car seems to have an issue with the paintwork - what can I do to rectify this?
I have a new Volkswagen Golf Estate with metallic paint. I purchased the car on February 1 2020 and have covered 223 miles. Today is the first day the car has been out in prolonged sunshine and I have noticed that it has a very visible hologram in the back wing. On close inspection, I can see the impression of a rotary polisher and - where this can be seen - the paint is dull and has lost its shine. I have cleaned the car once with a running hose, soft sponge and microfibre cloth. I have emailed the garage and would be grateful if you would let me know what sort of response I should expect. Can this be rectified?
Judesman
This reads like the dealer has gone overboard with the pre-sale bodywork prep and damaged the paintwork. They might be able to fix it with a specialist paintwork polish. Otherwise the wing will need to be resprayed.
To see more Ask HJ Q&As, click here
Comments
Author

Dan Powell
Latest