Honest John's Motoring Agony Column 22-02-2020 Part 2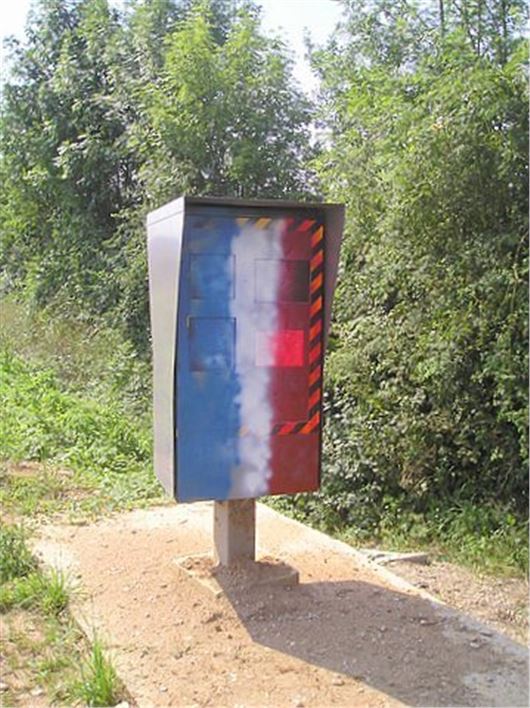 Published 20 February 2020
In Honest John's Motoring Agony Column 22-2-2020 Part 2 we tot up French speeding tickets, confirm your rights, check out campervan conversions and keep on going to the very end.
Cost, in France
I can confirm that French speeding tickets are now taking just eleven days to arrive on the doormat from the time of the offence. Concealed cameras on RN roads in the area of Tours/Orleans on the Loire. Drivers beware.
TJ, Romsey
Don't go there. Richard Madeley tells us it's a vital revenue earner for French 'Departments' starved of Government funding: https://www.honestjohn.co.uk/news/legal-motoring-advice/2019-08/french-police-pursuing-thousands-of-uk-motorists-over-driving-offences/ In the period February to June 2019, the French requested 246,138 UK keeper details. The Dutch requested 96. We have also learned that limits are being reduced in French towns and villages, but the limit signs are not being changed to the lower limits.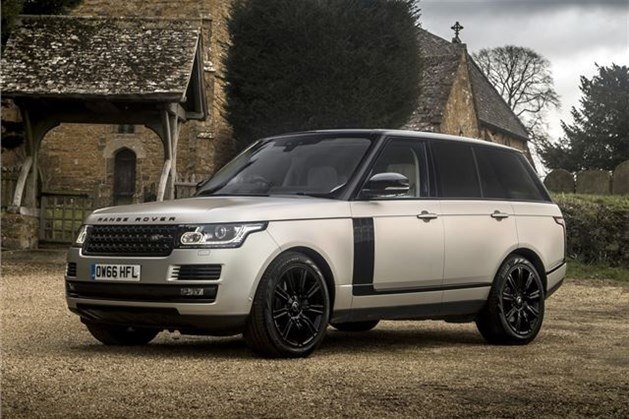 Chequered past
I purchased a 30k mile 2015 Range Rover Vogue from a 4x4 dealer on Sept 3rd, 2018 for £46,000. At the time of viewing I was told verbally by the sales person that the car had a full service history. I had to ask this question at the time of viewing because the dealer website does not advertise this information as part of the sale details for its cars. As the car was to my specification (Black exterior, ebony interior, black alloys, privacy glass and panoramic roof). I placed the order. When I went to pick up the car, I requested the service books to accompany it. I was told by the salesman that LandRover no longer supply service stamp books and that all the service information is held centrally and on line by LandRover. No issues were experienced with car until it came to the first 12-month service under my ownership (a 4yr, 64k service). My service agent informed me that when they updated the LandRover database with the current service they noticed that there were no previous service updates other than the original PDI by the original LandRover dealer at 7 miles. I have contacted the supplying dealer both by e-mail and phone on multiple occasions over the last 6 weeks and, whilst being promised by that the situation would be resolved, nothing has happened and my latest contact attempts are now being ignored. I am based in North Wales and the dealership is in Chelmsford. My issue is that, without this service history, the re-sale value of my vehicle is impacted by approximately 20-30% (depending on which Internet source you read) and I do not believe that the original sale price of the vehicle was anywhere reflective of a car that did not have full and up to date service history. Please can you provide any advice on guidance on what my options are going forward.

AE, via email
If you can prove you were told the car had a full service history this is very serious. You were significantly misled under the Consumer Protection from Unfair Trading Regulations 2008 and subsequent case law and statutes including the Consumer Rights Act 2015. The dealer has no excuse. He misled you into believing the car had a centrally recorded service history when it did not. Your options are to demand that the supplying dealer buys the car back as current market value for the model, age, trim and mileage. (Check here: https://www.honestjohn.co.uk/used-prices/Land--Rover/Range--Rover/2015/ ; fill in the reg and the mileage.) Or he pays you the difference in value between the car with a full service history and one without. See: https://www.honestjohn.co.uk/faq/consumer-rights/ If you want me to recommend a good lawyer, I can, but I need to remind you that his fees are £300 an hour + VAT.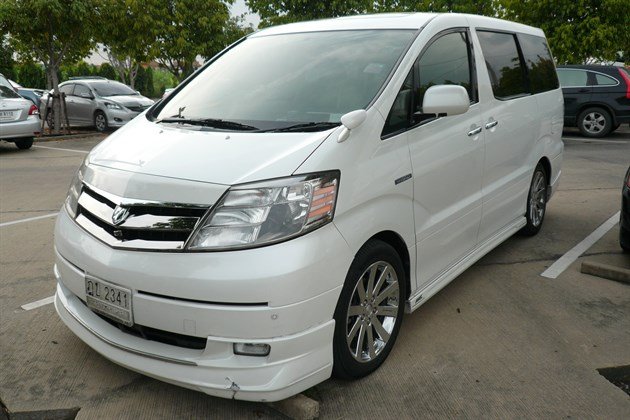 Alphard beater
We are looking for a camper van and very much like conversions done on Toyota Alphards which have been imported from Japan. The prices are very reasonable (particularly compared to similarly sized VWs) but are there any down-sides to buying a model that is a) not well known in this country, and b) imported independently from Japan?

JW, via email
We have covered three generations of Alphard here: first two here: https://www.honestjohn.co.uk/carbycar/toyota/alphard-2002/ newest here: https://www.honestjohn.co.uk/carbycar/toyota/alphard-2015/ Your best source is probably Algys Autos, near Bristol: https://www.algysautos.com/stock / A big advantage is being able to get a hybrid. Another is because it's originally built as a car there are no van speed restrictions, A disadvantage is not knowing the state of the fairly expensive hybrid battery. Another is its looks.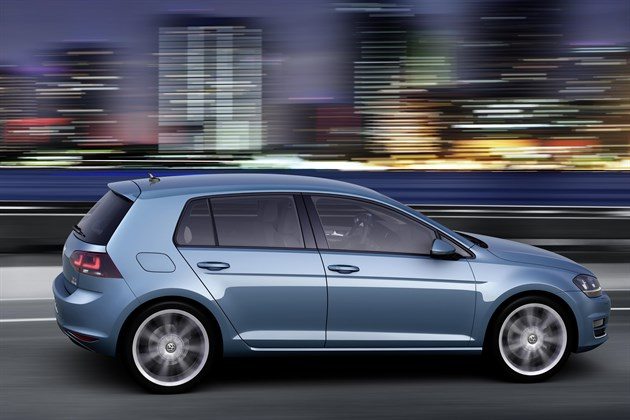 Secrets Seven 
I am looking at a 2013 Volkswagen Golf 1.4TSI 6-speed with 26,100 miles. It's had 2 owners; the first Motability. It has a turbo, which puts me off a bit. Do you know of any complications with this model of car? What type of year-round winter tyres would you put on it? 
CS, Cellardyke
I don't wish to scare you. The Golf VII is an extremely popular car selling, I think, upwards of 70,000 a year in the UK, and owners expect too much, but I get a lot of complaints: https://www.honestjohn.co.uk/carbycar/volkswagen/golf-vii-2013/good/ I would go for Continental AllSeason Contact or Michelin Cross Climate tyres.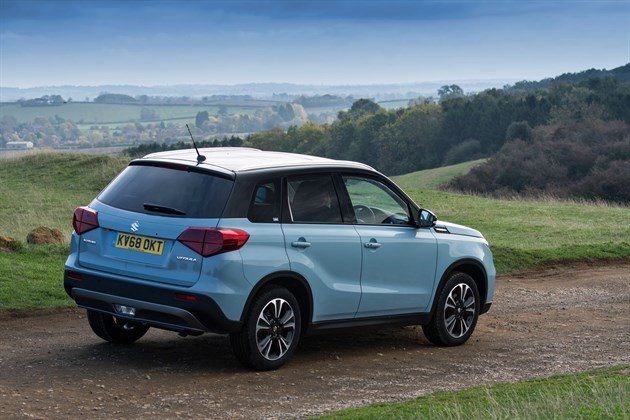 A bit of rough
I have a 40,000 mile 2015 Skoda Yeti Black 4x4 2litre automatic. I'm
I'm thinking of changing the car and am looking for a replacement. I need to go up and down a rough farm track a couple of times a week that is why I have a 4x4. I have up to £20,000 in cash plus trade in. Could you give me your suggestions for a replacement vehicle.

BW, via email
A Suzuki Vitara 1.4T Boosterjet Allgrip is a good choice: https://www.honestjohn.co.uk/road-tests/suzuki/suzuki-vitara-10t-allgrip-2019-road-test/ and https://www.honestjohn.co.uk/road-tests/suzuki/suzuki-vitara-s-boosterjet-2015-road-test/ There is now a new Dacia Duster 1,342cc with 4WD from £18,900 new and I had good experience of one of its predecessors: https://www.honestjohn.co.uk/road-tests/dacia/dacia-duster-laureate-tce-125-2016-road-test/ Or stick with Skoda and go for a Karoq 4WD (car tested isn't 4WD): https://www.honestjohn.co.uk/road-tests/skoda/skoda-karoq-suv-15-tsi-petrol-2017-road-test/ Or the very similar SEAT Ateca: https://www.honestjohn.co.uk/road-tests/seat/seat-ateca-20-tdi-4drive-2016-road-test/
Fraughtomatics?
You warn against cars with dry clutch DSG autoboxes, but how would I know if a car had the wet clutch type? Is there a date by when the dry clutch version on Fords & VAG cars had been superseded? Are PSA cars with EAT6 or EAT8 OK?

JB, via email
DQ200 7-speed dry clutch DSGs are fitted to VAG cars with engines up to 1.8 litres, though now they are starting to substitute DQ381 7-speed wet clutch DSGs in 1.5TSIs with larger bodies, such as the VW Tiguan, Skoda Kodiaq, Audi Q3, etc. Ford started to abandon its wet clutch 6-speed Powershift in Mondeos, S-Max and Galaxys from the 2015 facelift, but the 1.5TDCIs and 2.0TDCIs retained it until 2018. Petrols switched to 6-speed torque converter in 2015, then all went to 8-speed torque converter in late 2018. Fiestas switched from 6-speed dry clutch Powershift to 6-speed torque converter in the new model in 2017. Focus switched to 8-speed torque converter in the new model in 2018. PSA's EAT6 and EAT8 torque converter boxes are excellent. So is the 9-speed torque converter auto in the new Astra 1.5 diesel. Suzuki 6-speed torque converter in the Swift, Baleno and Vitara are also good. Mazda 6-speed torque converter autos have been fault-free.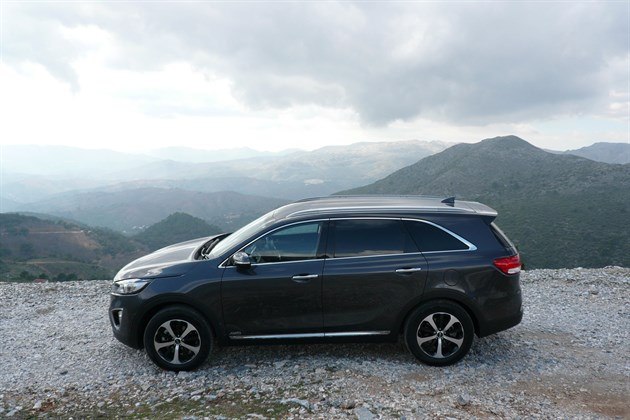 Unconditional Sorento
I am considering buying an EU6 KIA Sorento diesel and want advice regarding age and mileage. I need a car with an automatic gearbox, 7 seats, high driving position and like decent acceleration. I live in rural Yorkshire, only travel 20 miles each way to work on B-roads, but average 15,000 miles per year. I usually buy nearly new cars outright and keep them to about 100,000 miles, so the Kia warranty is very attractive. My dilemma is; Am I better buying a nearly new Sorento (6 to 12 months old) run it for the remainder of the warranty and have greater confidence the DPF has not been/should not be clogged prematurely, or an older Sorento (about 3 years old) where the depreciation hit has been taken by someone else but taking a greater risk on the type of journeys and condition of the DPF before I get it? To help with my decision, what sort of annual mileage should I be looking for on a used Euro6 diesel Sorento of any age to minimise DPF worries? Or should I forget diesel altogether and buy a nearly new Skoda Kodiaq 2.0 petrol? 
SL, via email
They switched the automatic transmission in the Sorento from 6-speed to 8-speed in 2018 and the 8-speed is vastly better, eliminating the slurring of the torque converter between gears because there is now always a suitable ratio. Test of the 2015 here: https://www.honestjohn.co.uk/road-tests/kia/kia-sorento-2015-road-test/ Test of the 2018 here: https://www.honestjohn.co.uk/road-tests/kia/kia-sorento-22-crdi-gt-line-s-2018-road-test/ If you must have an auto and can afford it, definitely go for the 8-speed. I'm not a big fan of Kodiaqs, at least, not of any I've driven, all of which were on stupid low profile tyres. Others on the team like them, but they leave me cold. And just a 3 year warranty.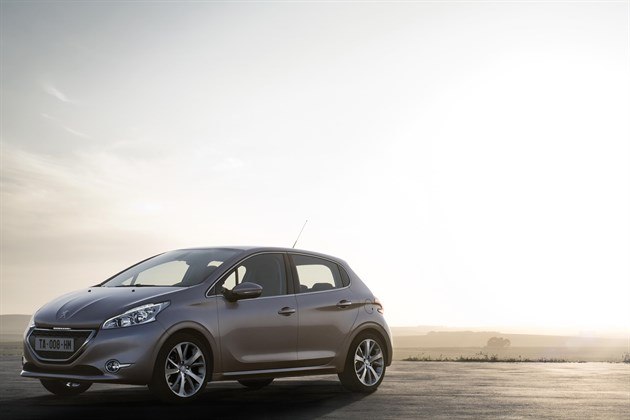 Rights and wrongs 
I purchased a 38,000-mile 2015 Peugeot 208 Style two weeks ago and within a few days we had identified two faults with the car. The driver's window goes up and down in stages, rather than one continuous action. Apparently, this is a setting you can choose, but we have been unable to re-set it using the instructions. A warning message came on after a few days saying: "engine fault: have the vehicle repaired". This has now been diagnosed by a local garage who have said that the catalytic converter needs to be replaced. We have a 30-day warranty on the car but they have said they will not cover the catalytic converter and we are waiting to hear about the window. The AA-approved dealer we bought the car from has offered to arrange the repairs for us, but we would like your opinion on whether these faults are to be expected on a vehicle of this age and mileage - or whether this should be sounding alarm bells for us?  Because the dealer is AA-approved, we are within our rights to reject the vehicle within the first 30 days after purchase. I look forward to hearing from you and thank you very much in anticipation of your help and guidance.
JC, via email
The dealer who sold you the car is directly liable for both faults (and this does not say much for being AA Approved). The Consumer Rights Act of 2015 gives you the 'right' to reject a faulty car after 30 days and case law gives you rights against the dealer for 6 months from date of purchase. Your rights are here: https://www.honestjohn.co.uk/faq/consumer-rights/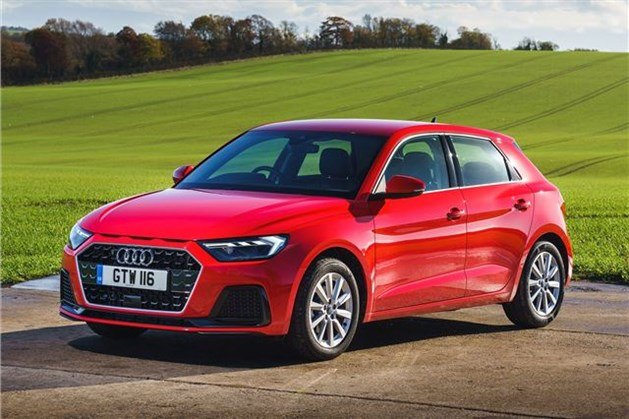 Hesitant to write
I recently exchanged my 2015 Audi A1 for a 2019 model, having been very pleased with the first one. However, after reading your column about a hesitation problem in a VW that was rectified by a software tweak I wondered if my A1 was suffering something similar. I live at the bottom of a steep lane that joins the main road on a bend, so often have to completely stop and do a hill start. My A1 has let me down carrying out this manoeuvre on numerous occasions. At first I thought the fault was down to my poor clutch control, but I have driven an A1 for the last 4 years without difficulty so I am beginning to  doubt this. I have tried significantly raising the revs whilst bringing my foot off the clutch but as I get into the middle of the road, the revs die, despite further pressure on the accelerator the car inches along and sometimes the engine cuts out altogether. I am losing any confidence at pulling out at garages and junctions as it keeps on happening, although intermittently. The Audi salesman who sold me the car says it is because it is new,  and needs to loosen up a bit (it has covered 5,000 miles) so give it more welly. Is it me or are you aware of any faults in this model? An inability to permanently turn off the lane assist function is also driving me mad.  Interested in your thoughts. 
HC, via email
Seems to me that the Audi salesman is being economical with the truth. But which engine is this? Is it the '35' TSI? If it is, that's the one with the problem and for which the software fix should be available, though now we're finding that the fix is not for all ECUs. It helps to run these engines on decent petrol, which means 99RON Shell V-Power, not low grade 95RON cheap petrol. Another reason for hesitation emerging at junctions is the fact that VAG connects the brake light switch to the ECU and the car will not give decent power at low revs if the ECU thinks the brakes are on.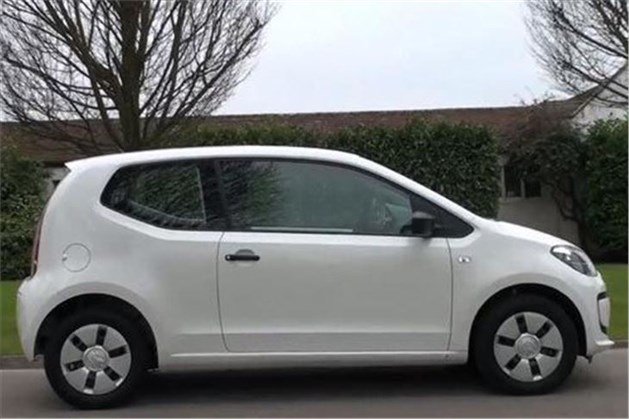 Connective issue 
I noticed you printed a cambelt query and I wondered if you could advise me. I have a five-year old VW UP that has done 7,500 miles, has been serviced regularly, with a major one three weeks ago. After the service I was contacted by the garage to say as my car was 5 years old it was flagged up as being due for a cambelt replacement, no mention of the very low mileage.  I was very surprised at this as I assumed that I needed to have driven many more miles than this before I needed this done. The caller mentioned the special offer of £150 off the full price before the 31-12-19. I felt he was pushing me towards the offer, which at the moment I would find hard to afford. I would be grateful for any advice that you could give me regarding this matter.

LW, via email
VW has been routinely advising owners that the timing belt of its 1.0TSI engines needs replacing at 5 years old. Readers have reported mileage of 65,000 with no trouble, and Ford gives a much longer life for its belt in oil 1.0 EcoBoost. but I would be inclined to have the belt changed. Hopefully £150 off brings the price down to around £350, which isn't much compared to the cost of a new engine.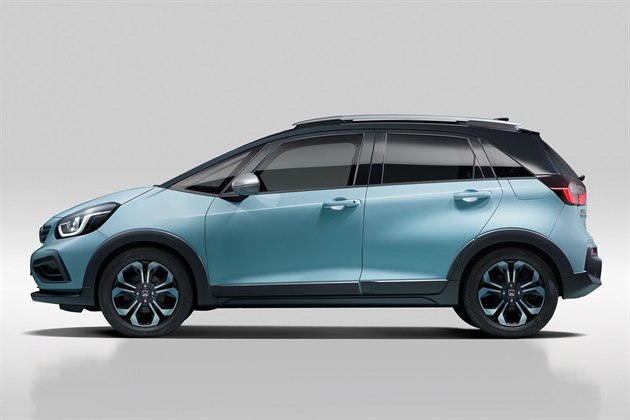 Current thinking
I have a Honda Jazz coming up to 4 years old with 25,000 miles. It's mainly used for going to the Golf Club (a 10 mile round trip) and  around town, with the odd 150 mile journey now and again. We have a Mazda CX-5 for the long trips. I think it would be good to be environmentally friendly, so thought I might go electric. But don't know where to start looking. I like the Jazz because the golf clubs can stand in the rear footwell as the seat swab folds up. Where would you recommend I start?

CM, via email
There will be a new Jazz hybrid this Spring and they have kept the 'magic' seats. Fully electric, the choice  is rapidly increasing. New Honda e, Peugeot e-208, new e-Corsa, new SEAT Mii electric, new VW Up electric, Renault Zoe, Renault Captur mild hybrid, FIAT 500 mild hybrid, Various Suzuki mild hybrids. VW Golf e. The list goes on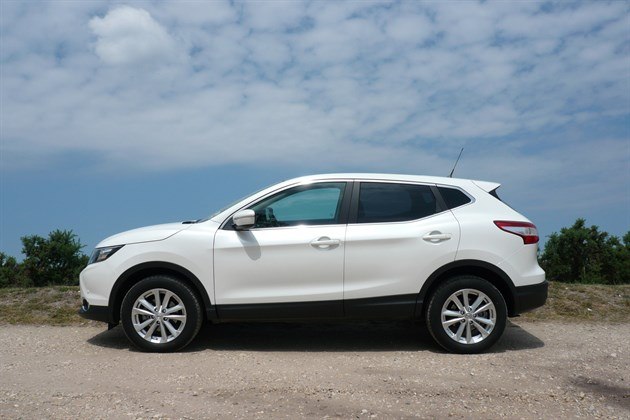 Incurable 
My father purchased a 2015 Nissan Qashqai 1.2 DIG-T Acenta, X-Tronic CVT from a Nissan dealer in late January 2018. It has now done 30,000 miles. After a few months it was losing power and making increasingly suspicious noises at low speed. The dealer said it needed a new engine, which was fitted promptly, efficiently and without charge - so no complaint there, although such a serious failure was disappointing. However, since the new engine was fitted about 4 weeks ago at 29,000 miles, there has been a potentially serious and dangerous, but intermittent, fault. On 6 occasions the car has juddered severely at about 10mph and refused to accelerate. The juddering ceases when the engine is turned off for at least 30 seconds before re-starting. On re-starting the car the behaves perfectly normally. The fault usually occurs about 1 mile or so after a cold start. In town traffic this could be a dangerous fault, for example when accelerating at a junction or roundabout. Unfortunately the fault is intermittent. After the first time it appeared, the car was left with the Nissan dealer but they could not get the fault to occur again. Although willing to deal with the fault, the dealer is refusing further involvement because they cannot recreate the fault for diagnostic purposes. I notice from the review on your website that this model, engine and gearbox, does not have a particularly good track record, which is worrying. In every other respect it is a pleasant and comfortable car. I would be grateful for your advice and comments. Can you offer any suggestions re the nature of the gearbox fault? What is the correct approach to take with the dealer given the problems of diagnosing an intermittent fault? Would it be sensible (even if costly) to trade in this car before its 1 year warranty expires at the end of January? I look forward to hearing from you.
JE, via email
Two different but significant problems. They replaced the engine. But now you're having trouble either with the CVT or with the engine and, though it's worth asking, Nissan probably won't replace the CVT FoC.  I would put a complaint in to the dealer describing the problem. Send it by Royal Mail Special Delivery, keep a copy and the certificate of posting, use the reference code to check it was delivered and print out the certificate of delivery, then staple them all together in case you need them in the future to prove you attempted to reasonably resolve the matter without going to law. In the meantime, switch to 99RON Super, such as Shell V-Power, and if the problem is engine rather than X-tronic related, that might cure it. If you can't cure it, p/x the car.
Click back to Honest John's Motoring Agonies 22-2-2020 Part 1
Comments
Author

Honest John
Latest