Honest John's Motoring Agony Column 15-02-2020 Part 2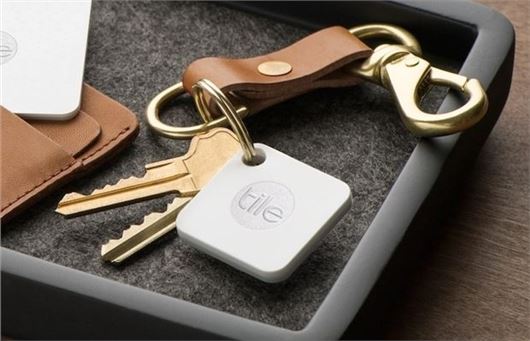 Published 13 February 2020
In Honest John's Motoring Agony Column 15-02-2020 Part 2 we help lost causes, justify fears, fight for what's right, find comfort and give you a lot more to think about. 
Lost & found
The letter from RP described a fruitless search for lost car keys on Budleigh Salterton beach. He suggested tying a white handkerchief  to the key ring. However, a more practical solution would be to use a clever little device, about the size of a 50p piece, called F:INDER, which, when attached to a key ring will find them via an App on your mobile phone. Details at www.the-find-online.com

IP, via email
Many thanks for the tip. Our Kit editor recommends a Tile: https://kit.honestjohn.co.uk/reviews/tile-mate-review/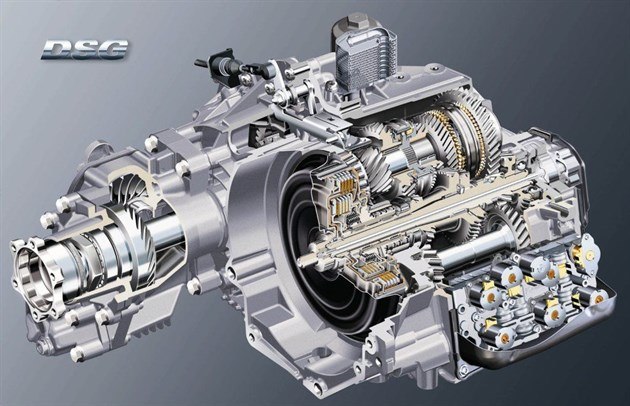 Reasons to be fearful
I have a Skoda Fabia automatic, obtained new in November 2018 on Motability. You regularly report problems with the DQ200 gearbox, but you are rarely specific. I would like to know what sort of problems are reported to you and whether they are likely to cause a complete breakdown on the road.  Is that the case or are the problems more likely to cause a gradual deterioration in function, which can be dealt with at the local garage or temporarily overcome by switching to manual mode? 
DH, Harrogate
Here are the specific problems reported with the DQ200 in two generations of Skoda Fabia: https://www.honestjohn.co.uk/carbycar/skoda/fabia-2007/good/  and https://www.honestjohn.co.uk/carbycar/skoda/fabia-2015/good/ Far more in the Polo: https://www.honestjohn.co.uk/carbycar/volkswagen/polo-v-2009/good / And Golf: https://www.honestjohn.co.uk/carbycar/volkswagen/golf-vi-2009/good /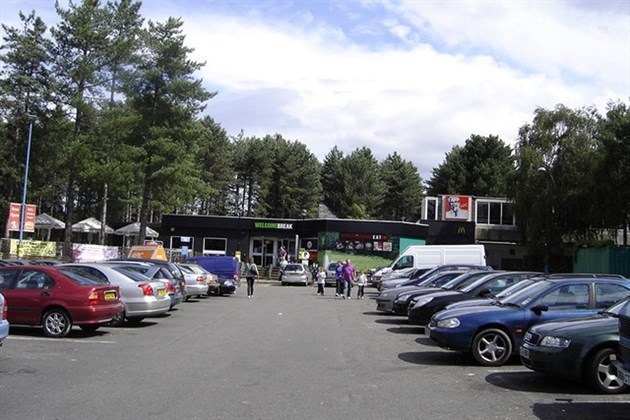 Restless fright
My son received a ticket for overstaying in the car park at Fleet Services on the M3 on 8th October last year. He was returning to his home in London after working a week in Southampton. He was very tired and felt it was unsafe to continue driving, so pulled into the services car park where he fell asleep in his car. When he awoke he felt capable of driving and continued his journey. He later received in the post a ticket from Parking Eye that said he had overstayed between 5.20pm and 7.59pm. If he had accepted the ticket, the charge would have been £60, but my son appealed, explaining the situation. He has now received a letter from the parking company to say his appeal was not successful and he now owes £100. Surely this is far too heavy handed? Penalising someone who acted in the interests of road safety cannot be right. 
JR, Hackney                                                                                                 
No, it's not right. The same happened to me when I had a puncture and the 'tyre repair kit' with the car didn't work, forcing me to sit in Wetherby Services genuinely unable to move for longer than the 2 hour limit. Motorway Service Areas are supposed to be places of refuge. When we received the ticket we told them what to do with it. Unfortunately, as the law now stands on the basis of Beavis v Parking Eye Supreme Court November 2015, they have the right to charge penalties for overstays. Hopefully this will change when Sir Greg Knight's Parking (Code of Practice) Act which received Royal Assent in March actually comes into force. See: https://www.honestjohn.co.uk/faq/private-parking-penalties /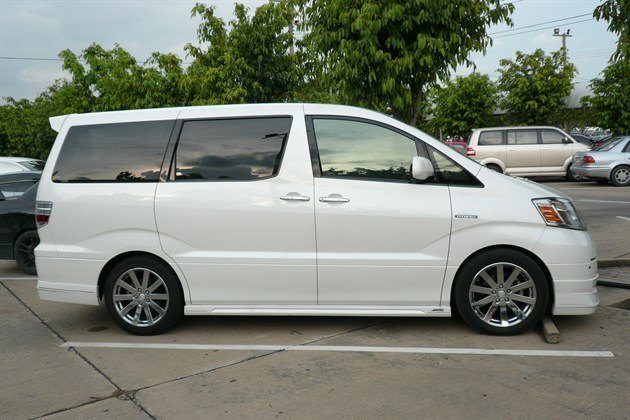 Comfort zone 
I am in my late seventies with some orthopaedic problems that require me to favour good access and a relatively high seating position with electrical adjustments. Eighteen months ago I purchased a Renault Kadjar Armor Lux which largely fulfils these criteria. However, since then my wife's dementia has advanced considerably and she now finds it difficult to access the rear seats because the wheel arch is forward and severely restricts access. I realise that I need to move to a larger vehicle in order to enhance our comfort and I would value your expert advice. I would be happy to purchase a used S Class or Audi A8 but there must be some other possible choices that I am not familiar with. I only drive an average of 8,000 miles per year but comfort is essential. My budget is a maximum of £40,000.
TF, London SW1
I agree, the Kadjar has particularly good front door access with low sills, etc. But to solve your problem I'm going to propose a vehicle you have probably never heard of: The Toyota Alphard. This will have to be an independent import, but they are designed to be Right Hand Drive and the newer models are all hybrids. The main importer is Algy's Autos: Current stock list: https://www.algysautos.com/search-listings?make=toyota&model=alphard&price%5B0%5D&price%5B1%5D
TT time
I am thinking of buying a second-hand Audi TT Coupe. My budget is approximately £5,000, although I can go a bit higher. I plan on doing approximately 6,000 miles a year. I would like an automatic, but not exclusively. I should be grateful to know your thoughts, as I have read that you have heard of issues with the DSG box. Are there any other similar cars that you would recommend above the Audi, or as my wife tells me, should I stick to something like a Toyota Yaris automatic, or similar, as its more practical?
GJ, Wolverhampton
The Audi TT 3.2 actually pioneered the original DQ250 6-speed wet clutch DSG. Classics entry for the first generation TT: https://classics.honestjohn.co.uk/reviews/audi/tt-coupe-and-roadster / Carbycar entry for the 2nd gen: https://www.honestjohn.co.uk/carbycar/audi/tt-coupe-2006 /
Outa London
My Mercedes C220 Estate, registered in May 2010, carefully maintained, has done only 50,000 miles, and feels like new. I live in Central London, so I walk or take public transport everywhere, except when I need to leave London. My typical car-journey is about 700 miles to the Lake District and back, plus 300 to 500 additional miles over some 10 days visiting family and friends. I would like to keep my car for years, but the penalties for owning a diesel in London are an increasing concern. I can't imagine that the infrastructure to charge an electric vehicle will be available conveniently – or even at all – in North Cumbria in my lifetime. The train will take me to Penrith – and then what? The low population-density across the county makes nonsense of any attempt to provide convenient public transport. I'm quite keen to do my bit for the planet, but I don't see that scrapping my highly-engineered Merc and buying a new car with intermediate technology makes ecological sense. I suspect the future is likely to be with hydrogen cells – but we don't know yet. In any event, scrappage of highly-evolved diesel vehicles will be more costly to the environment than any of the alternatives we may be forced to buy in the short term. I'd be really grateful if you'd tell me what you'd do, if you were in my situation.
JA, London W1H
I would imagine that lock-up garages outside the ULEZ zone and reasonably close to underground stations will become a bigger business than they are already. Alternatively, classic car storage specialists may start accommodating non-ULEZ compliant diesels. And if you have a garage in which you kept the Mercedes, you might find you can rent that out for more than the cost of storing the Mercedes outside the ULEZ. Otherwise it's a matter of moving the Mercedes on and buying one of the new breed of 'mild' 12v or 48v hybrids, or a self-charging hybrid (I got 55mpg out of the huge and excellent new Toyota Camry: https://www.honestjohn.co.uk/road-tests/toyota/toyota-camry-hybrid-2019-road-test / Or go for a plug-in hybrid such as a Golf GTE or one of the multitude of plug in Audis, BMWs and Mercedes. But I'd go for the Camry.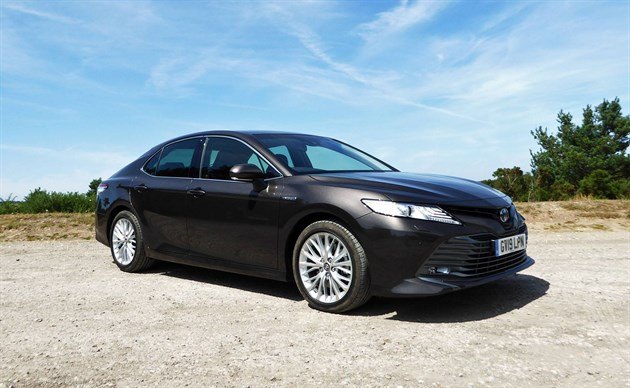 Big question
I asked a couple of questions recently regarding buying a small car to cover motorway mileage that was unforeseen when I bought my BMW F10 M5 in April this year. That mileage is about to increase further as we now have to put my father in a care home, which will involve about 3x100 mile round trips per week on the motorway. The M5, although comfortable and relaxing for such a journey is just not practical in terms of running costs for a situation that may last many years. My conclusion is that my M5 must go and be replaced by a car that will equal the comfort but at a fraction of the cost. I like big cars and now need to carry kit and dogs (occasionally), so estate or SUV would seem appropriate but I want something reliable, comfortable, where I will be happy sitting for long periods, so good specification. My possibilities range from the Volvo XC60 to BMW 5 Series estate or VW Passat, etc., etc., etc. As this purchase will be kept a minimum of 5 years and rack up the miles I want to get it right if possible. Any help would be appreciated.

SE, via email
What I'd get is this: https://www.honestjohn.co.uk/road-tests/toyota/toyota-camry-hybrid-2019-road-test /It's decently quick, handles well, is very comfortable, has a bulletproof Toyota hybrid drivetrain well-known for lasting 400,000 miles plus in Prius taxis, and I got 55mpg.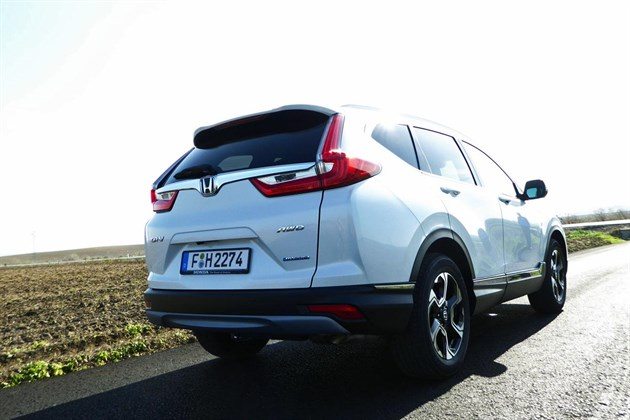 Eco logic?
I currently run an eleven-year old Range Rover diesel (123k miles) and a four-year old Golf 2-litre Diesel (40k miles), which I'm about to change. Having run diesels for the last 15 years, do I now have to change to petrol? My wife and I are both nearer 80 than 70 and are looking for something a little smaller than our Range Rover: Audi Q5, perhaps? Or MB GLE?
HC, Guiting Power
The mileage you are doing does not justify a modern diesel so yes, you should switch to petrol for both cars. I personally favour self-charging petrol hybrids There are four of them in the new VW Golf range: three 40v mild hybrids with 110, 130 and 150HP and a 245HP Plug-in Hybrid EV. For the bigger car, I'd look seriously at Honda's new CR-V hybrid that has a clever new hybrid system, is lovely to drive and is tested here: https://www.honestjohn.co.uk/road-tests/honda/honda-cr-v-hybrid-2019-road-test/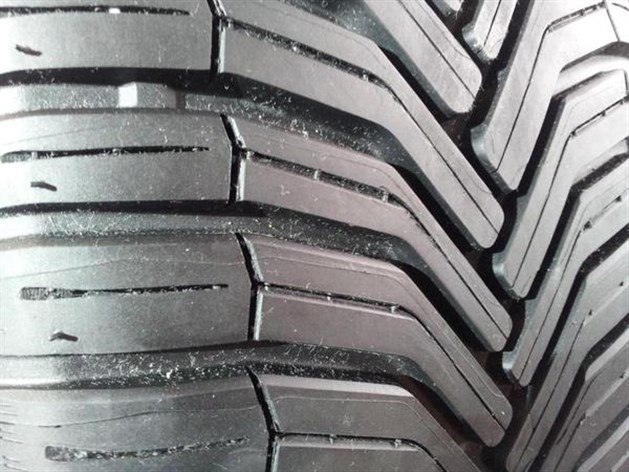 Chippings with everything 
Last month, in anticipation of repeated trips over Snake Pass this winter, I replaced my old tyres with Michelin Cross Climates. Obviously they haven't been tested on snow yet, but so far they have done what you have previously said they would: they are definitely quieter and give a more comfortable ride. But one slight drawback which did not occur with normal tyres has become evident. Our drive is surfaced with 12mm limestone chippings, which get picked up  and deposited on the pavement crossing. A small inconvenience, but one worth being aware of.  
DP, via email 
Time to get the block pavers in. But yes, the chippings will be a problem with any all-weather or cold weather tyres because of the sipes in the tread.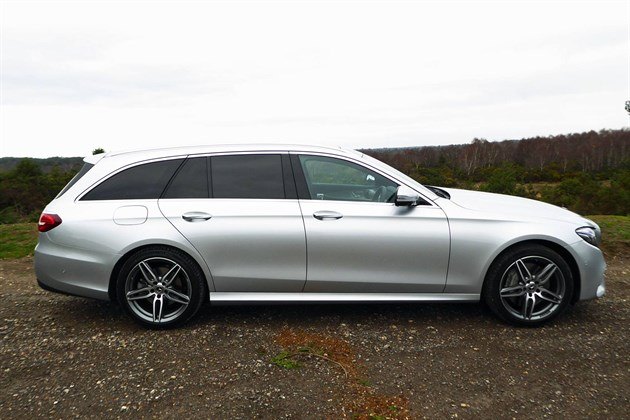 E-by-gummed
My nephew has a problem with his Mercedes E220D AMG Premium 1,950 cc diesel auto estate. It was first registered on 17-07-18 and he bought it from a Mercedes dealer as an ex-demo on 25-02-19 with about 3,000 miles. Present mileage is about 41,000. Between service intervals of 15,000 miles it uses about a litre of oil. A day or two after purchase the oil warning light lit. He took the car to the dealer a week or so later. In the interval, the light would appear every day or every other day but not until the engine reached normal operating temperature. There would be a message stating "Check engine oil. Reduce engine oil." The garage reported that the oil level was at maximum but correct level and, surprisingly, that it was OK to drive with the light showing. He was not at all happy with the response and in April he logged on to the dealer's website. The online chat advised him to take the car in again. This time they drained off some oil and said that it was normal to run the car with the oil level just above minimum. The light has not appeared since. He is still uneasy about contradictory advice from a Mercedes  dealer. I therefore ask whether is it possible that the warning light on this car is programmed to light up when the oil level is above maximum and also when below minimum or is there a fault to be pursued with Mercedes? Is the oil consumption reasonable.
WC, Ashtead, Surrey
I'm getting a number of reports about oil lights coming on, both when the oil level is too low and when it is too high in various different diesel engined cars. It can get too high when diesel post-injected to fire of an active regen of the DPF does not get used for that and sinks into the sump. That happens quite a lot in diesels driven short distances and switched off when the active regen is about to start. I guess this car sat around a lot between first reg on 17-7-18 and purchase on 25-2-19 with just 3,000 miles. And that might be the reason why it actively regenerated frequently soon after purchase and dumped diesel into its oil sump. Subsequently it did a huge 38,000 miles in 8 months, so is definitely not used for short runs and probably settled down. I wonder if it is now passively regenerating so well that it does not need post-injected diesel active regens. That might explain the fluctuating oil level indicator, but doesn't account for the actual amount of oil used. Since this is our first report of any trouble at all with MB's new 1,950cc diesel I can't tell you any more.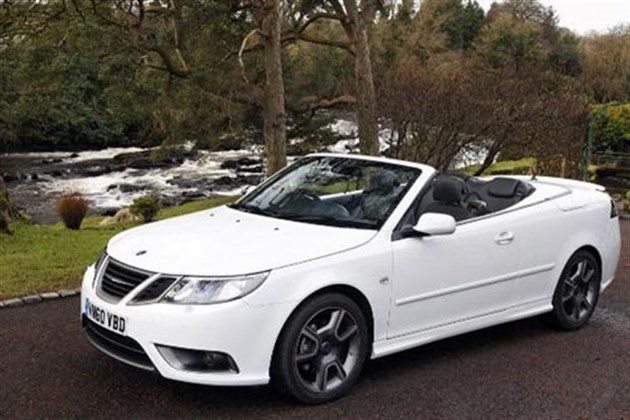 Preaching to the converted
I have owned SAAB 9-3 Convertibles for the last 14 years. I have now been lucky enough to buy my dream car, a rare 2.8 V6 Aero Convertible, one of the last made and sold in the UK in 2011. It is in stunning condition with only 6000 miles and has been serviced annually since new. ,What should I look out for? I currently have a 9-3 TTid convertible and on your recommendation always use premium diesel. Should I use premium unleaded in the V6? I believe the V6 has a chain and not a cam belt and am assuming I don't need to worry about replacing this for several years?

MC, via email
You've actually bought yourself a modern classic and if you don't put many miles onto it there is a possibility that its value will increase. yes, definitely use Superunleaded, preferably Shell V-Power, and get the Shell Go+ app on your Smartphone to save money on the fuel (I "save" £10-£15 a month). Yes, the 2.8V6 is chain cam. There were two power outputs: 255PS/355Nm or 280PS/400Nm. Carbycar breakdown entry for the late 9-3 generally: https://www.honestjohn.co.uk/carbycar/saab/9-3-2007 / And for separately for the convertible: https://www.honestjohn.co.uk/carbycar/saab/9-3-convertible-2003 /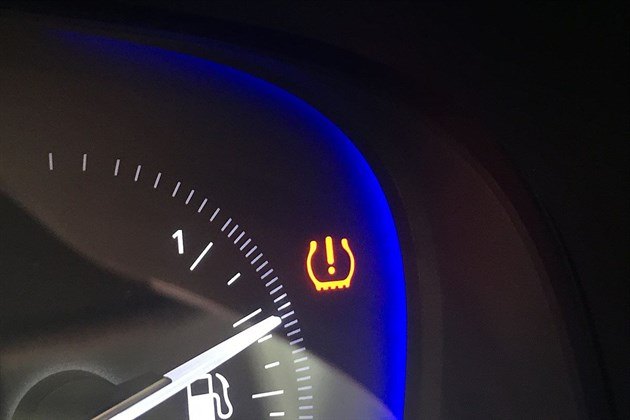 Pressures moments
I purchased a 2016 Honda Civic Tourer automatic car from the local Honda dealer 6 months ago. It is the ideal car for me because my husband is disabled and I am able to get a travel mobility scooter in the back when required. It now has 16,750 miles. My normal annual mileage is relatively low. One very frustrating issue is the frequency that that the 'check tyre pressure' warning shows. Two days ago I took the car to the local Honda garage and asked them to check the pressure and carry through the re-calibration process. When I asked why this situation arises, they could not give an explanation.  I used the car the next day when after about 15 miles the warning came up again. I am able to over-ride the warning by pressing the appropriate button which removes the screen message but leaves the alert sign illuminated. When I purchased the car the tyres appeared in good order with a very good tread pattern on all 4 tyres as they are now. However, since the most recent incident I have noticed that all 4 tyres are of different makes. Could this have a bearing on the above problem which I can't ignore as it could in fact highlight a genuine problem with the tyre pressure? Invariably when I check the pressure it is correct.
ML, Hemel Hempstead
This seems to be quite common with Hondas. Happened with the HR-V I once ran for a year. It's a bit of a faff, but I fixed it by lowering the pressures slightly, then pumping them up with a hand pump to the correct pressures, and then re-calibrating. No further problems. Unfortunately, in winter conditions, the cold, damp air can play havoc with valve based TPMS systems.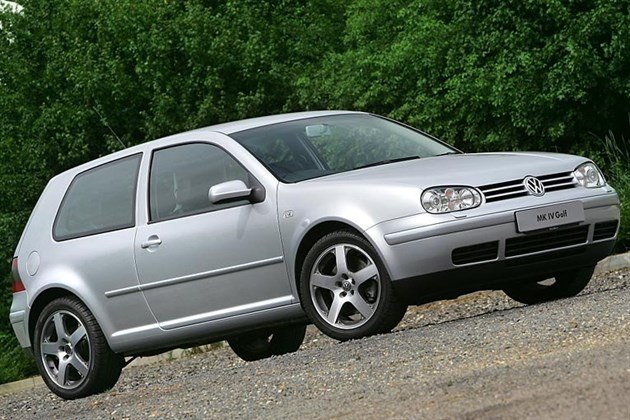 Few things in life…
As regular readers of your column, my wife and I were interested to see reference to two twenty-year old VW Golf GTIs in your last column, both with 190,000 miles on the clock. We have a VW Golf GTI 1.8 20v version and relatively junior with only 172,000 miles, which has been driven by all the members of the family during its life and, with three cambelt changes and regular servicing at our very special local garage, is still driving very smoothly and responsively indeed. We have been advised by a motor buff that this Mark 4 is a classic of its kind and arguably the best Golf GTI made by VW and to keep it running, which we plan to do. Whether true or not, we still see many Golfs of a similar age floating around our rural area of NE Scotland where people are hanging on to these vehicles which are still giving splendid service and without all the electronic nonsense that now inhabits modern cars. Incidentally, we have always used Ultimate or Shell V Power petrol for the Golf and our Subaru Outback, which gives 40+ mpg from both vehicles.

BC, Scotland
That's interesting. I had the SEAT version: the Leon 20VT Sport 180. We'd been impressed by the car at the launch (travelled to Leon in Spain). Then one came in front of me at auction, a couple of years old, 20,000 miles, so I gave the auctioneer the nod and owned it for £7,800. I'd also drag raced a Golf GTI 1.8 20v 150 at GTI International and recorded a properly timed 0-60 of 7.0 seconds (which it wasn't supposed to do). And, towards the end of the model life of the Golf Mk IV, VW applied the mods that SEAT engineers had used to the Golf GTI, giving it the full 180HP and I guess that's the car you have. I drove one again at the Golf GTI TCR launch this year.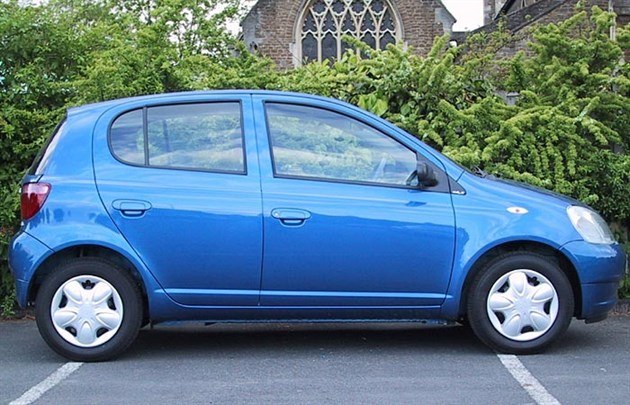 Small torque
I am looking to buy a small automatic car. My maximum budget is £4,000; better if I can spend less and I don't mind the age. But how can I tell from the advertisement if the gearbox is a Torque Converter (which I know it should be from reading your page), when the ad only states the car is an automatic? Is there a list anywhere advising which automatics are the best ones to get, as I have only seen reviews on manual cars?
JH, via email
The Toyota Yaris 1.3 from 1999 to 2005 was torque converter automatic. All generations of KIA Picanto and Hyundai i10 prior to 2020, as well as KIA Rios and Vengas and Hyundai i20s and ix20s are torque converter automatic. Honda Jazz from 2001 to 2007, then again from 2011 to current have reliable CVT transmissions. Avoid Jazz i-shifts and Toyota Yaris MMTs, all VW, Audi, Skoda and SEAT DSGs and s-Tronics and all Ford Powershifts. But you might find a Fiesta or a Fusion with a 4-speed torque converter automatic. Vauxhall Corsa 1.4s also had 4-speed torque converter autos.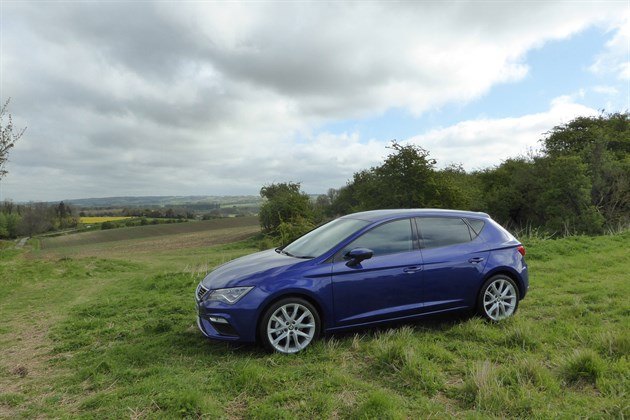 Getting warmer
I would like to ask more questions, if possible, regarding your  concerning issues with VW DSG gearbox in Israel. https://www.telegraph.co.uk/motoring/caradvice/honestjohn/10594758/Problems-with-VWs-DSG-gearbox.html I bought a SEAT Leon FR 2017 DSG model in Jerusalem and had a recent issue (two days ago) with the gearbox. I was aware that the gearbox warranty is for 5 years, but when I took the car to the garage to be checked they informed me that the warranty is only for two years including the gearbox. They said there is a problem with the clutch and it is not covered by the warranty. Can you please send me any more info regarding the fact that the warranty covers a 5-year period or any other information you have related to this issue?
SZ, via email
You are quoting something from 2014. In that instance, the reader was offered a 5-year warranty. But manufacturer warranties are country specific, not international, so if the warranty in Israel is only 2 years and Israeli law does not compel a longer warranty, then that's it. The problems with the DQ200 did initially occur in hot climates where in high temperatures the synthetic oil in the transmissions became conductive, knocking out the mechatronics gear selectors. Problems with DQ200 DSGs are listed under each individual separate VAG model under the good/bad sections here: /carbycar /
Click back to Honest John's Motoring Agonies 15-02-2020 Part 1 
Comments
Author

Honest John
Latest