Honest John's Motoring Agony Column 01-02-2020 Part 2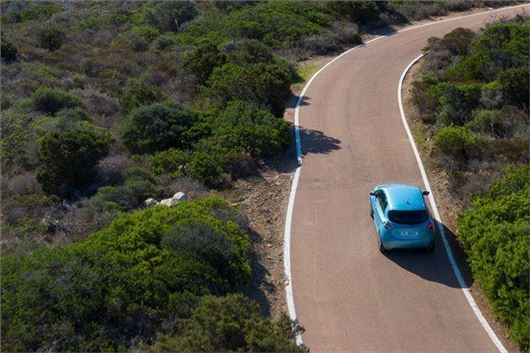 Published 30 January 2020
In Honest John's Motoring Agony Column 01-02-2020 Part 2, we address EV range anxiety, space saving spare wheels, bereavement sales and considerably more.
Long range forecast
I like the principle of electric cars but, having read Alex Robbins' article (Should You Switch to Electric?), I am left wondering what their actual range is in the real world. Manufacturers' mpg figures for diesel and petrol cars have always been taken with a pinch of salt, as they probably should for electric vehicles, but in addition, the impact of using lighting, interior heaters, a/c, windscreen heaters, wipers, etc., where there is no means of integral power generation or convenient, quick regeneration, should be addressed. Do the 250-300-mile average range figures being bandied about include a proportion of the above, or are they an aspiration estimated on track performance in perfect conditions without the encumbrance of passengers or luggage? Maybe a schedule should be published similar to the "average" and "urban cycle" consumption figures issued for petrol and diesel motors along with some idea on future performance as the batteries degrade. Also, I'm not entirely sure how the electrical grid will ever cope with millions of vehicles being recharged. Goodbye to off-peak electricity, I suspect, at the very least.

JG, via email
Very comprehensive test of the new Renault Zoe II with some real life facts and figures and comparisons here: https://www.honestjohn.co.uk/road-tests/renault/renault-zoe-ii-2019-road-test/  SEAT Mii electric here: https://www.honestjohn.co.uk/road-tests/seat/seat-mii-electric-2020-road-test/ Similar Skoda Citigo-e iV here: https://www.honestjohn.co.uk/road-tests/seat/seat-mii-electric-2020-road-test/ KIA eNiro here: https://www.honestjohn.co.uk/road-tests/kia/kia-e-niro-2019-road-test/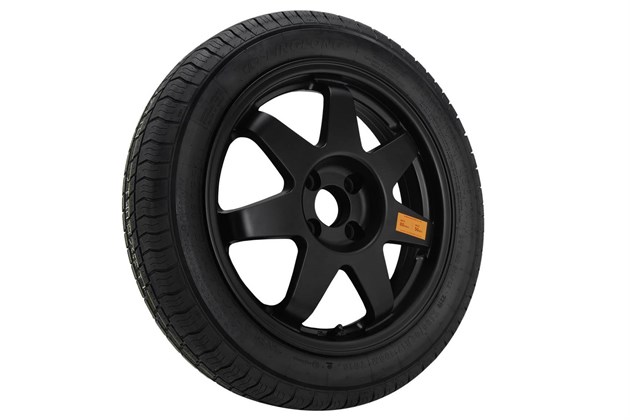 Space-Saver: the final frontier
I took delivery of a Skoda Kodiaq 1.4 TSI 150 DSG 5-seat 2-wheel drive with 19-inch wheels in November 2017. During the ordering specification process, apart from things like metallic paint, panoramic sunroof, etc. I requested a space-saver spare wheel but was informed it was not available at the time of ordering: July 2017. I contacted Skoda UK several time. They were less than helpful and advised it was a matter for me to arrange with the delivery dealer to sort out. A year later, I was able to purchase a retro fit space saver wheel and compartment for the boot. However, the space saver wheel is 18-inch. As my wheels/tyres are 19-inch, If I have to fit it to the vehicle, will it be legal, affect insurance or be accepted by the vehicle specs e.g. ABS? The approved Skoda dealer who sold me the space saver wheel advised there was nothing to worry about.
DN, via email
Because space savers are emergency wheels, they are universal size to replace a variety of different size road wheels. The tyres on them are usually deeper profile than on the road wheels and if you stand your space saver beside one of your road wheels you will probably find it is very close to the same rolling circumference. Nevertheless, it is an emergency wheel only, you should not drive at more than 50mph on it and for not more than 50 miles. You should also realise that steering, roadholding and braking will all be adversely affected, especially in the wet. You should disclose to your insurer the type and size of space saver you have bought, emphasising that it is the standards size spacesaver for the Kodiaq. Road Hero space saver for Kodiaq 1.4TSI: https://www.road-hero.co.uk/alloy-wheel-results/?manufacturer=73&chassis=3279
=
It's all Rover now
Following a bereavement, we would appreciate advice on the most reliable route to selling a Rover 75, first registered March 2000. The car is in excellent condition, but currently unused and garaged on a SORN with a flat battery. Purchaser to collect.

RG, via email
Depends which Rover 75. A 2.0CDTI Connoisseur in Wedgewood Blue with cream leather is probably the most valuable. A 75 V8 is the most collectible. A 2.5V6 could also be valuable. First check what you have to do here: https://www.gov.uk/tell-dvla-about-bereavement/selling-the-vehicle To sell it there's the auction route, such as http://www.historics.co.uk ; http://www.barons-auctions.com, etc. There's the club: https://the75andztclub.co.uk/ There's Gumtree: https://www.gumtree.com/cars/uk/rover/75/saloon?gclid=EAIaIQobChMIj6Tm7oWZ5QIVz9DeCh2hngygEAAYASAAEgJYHfD_BwE ; Exchange & Mart: https://www.exchangeandmart.co.uk/used-cars-for-sale/ , etc. Or: http://giveacar.co.uk/ or http://povertychild.org/donate-your-car/, etc.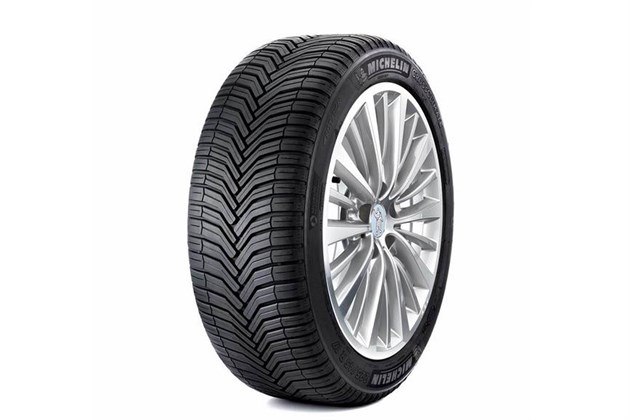 My entyre life 
My 2012 Nissan Note currently  has Michelin Energy tyres, which have done over 30,000 miles. The people who service the car (and who I believe have no ties to any tyre make) have suggested that I have Kumho tyres, because of the perishing/cracking that has occurred on the Michelins, allegedly due to their 'hard' composition. You frequently recommend Michelin Cross Climate. Presumably these will give good life like the Energy that I have at the moment. Would you recommend Kumhos? Or would I be best taking your preferred tyres? The car does about 10,000-12,000 miles a year: a mixture of very short journeys (10 miles max) and 2 or 3 times/month journeys 100+ miles.

MW, via email
Michelin Cross Climates are completely different from Energy tyres and have a very compliant compound, unlike the hard compound of Energy tyres. I've had about 30,000 miles experience of Energy tyres and would recommend all weather Cross Climates or Continental AllSeason Contact over them any day. Give much better ride, steering, handling and are much quieter, in addition to their cold weather benefits. On a Honda HR-V, tyre wear suggested a life of around 25,000 miles. I had Kumho Crugens on a Renault Koleos 1 - 2 years ago and they were very good SUV tyres. Can't say what other Kumho tyres are like.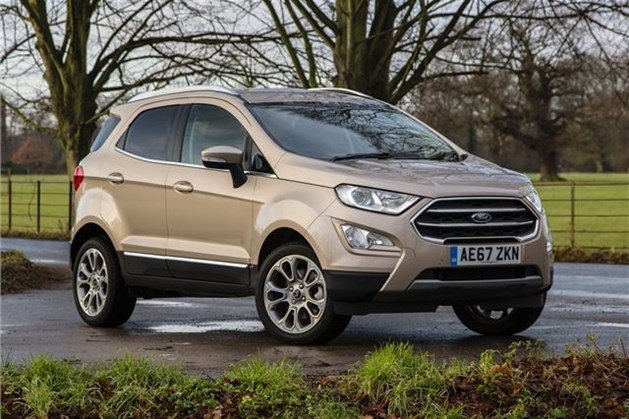 Raised expectations
Following a cardiac stroke we changed our Honda Jazz for a 1.0 Fiesta. Now we find the Fiesta a bit small and fairly difficult to enter and exit. We love the Fiesta's Ecoboost engine and wondered about a Focus? Your advice please. We normally buy a one-year old vehicle. We require an automatic vehicle - as the Fiesta is.
WS, via email
Happily, the new Fiesta comes with a 6-speed torque converter automatic transmission instead of the problematic Powershift it came with previously. Others with 6-speed torque converter automatic transmissions include Mazda 2s, Mazda CX-3s, Mazda 3s, Suzuki Swifts, Suzuki Vitaras and Citroen C3s. Peugeot/Citroen/Vauxhall is now moving to 8-speed torque converter automatics in C3 Aircross, new Peugeot 208, new Peugeot 2008, new Vauxhall Corsa, etc. I don't think much of the Ford EcoSport, but it is more upright than the Fiesta, shares the same 1.0 EcoBoost engines and can now be ordered with a 6-speed torque converter automatic transmission. Might make more sense than the admittedly excellent new Focus.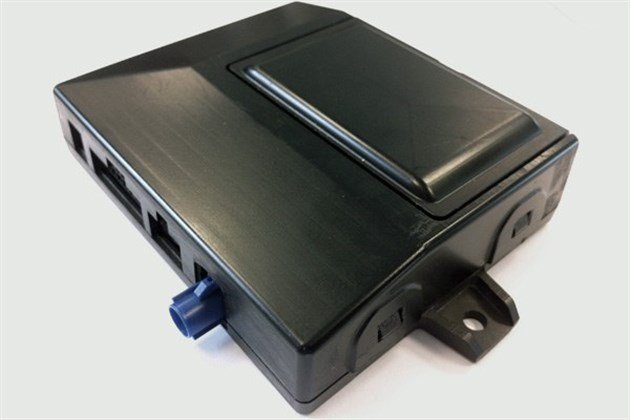 Watching me, watching you
I read recently that some of the devices installed in vehicles to enable insurance companies to monitor the driving habits of young policy holders are producing ridiculously mistaken reports. My Volvo has an electronic monitor installed by the manufacturer to enable the dealer to check, in the event of a warranty claim, on how the car has been driven. The vehicle handbook warns that the information so recorded will be made available to the police if they need to know how the car has been driven. My car has a plethora of warning systems which frequently tell me that I am exceeding speed limits, approaching a motorway, driving too close to the vehicle in front, on a collision course or being overtaken, all at times when I know that no such thing is happening. If the monitor on my car is ever examined by the police will they find that misinformation recorded there and how would I disprove it?
AN, via email
There is a very interesting point. There was a conviction some years ago where a driver denied speeding, but his speed was proven by the speed recorded at the time by the car's ECU. I have not heard of any more of this and I think if it was used as evidence these days the evidence could be challenged. Insurance black boxes routinely locate cars in different streets with different speed limits (owning to the occasional vagaries of GPS) and we all know that speed limits shown by the car's instruments that are dependent on the car's cameras often miss a limit or fail to register a de-restriction. I don't think things like driving too close are recorded and I don't think that automatic activation of the brakes as part of active cruise control could be held against a driver unless he crashed. All of these 'autonomous' systems are very far from perfect and I cannot imagine how they could be made perfect.
Indecision
Is there a cooling off period with 2nd hand cars? I had been looking for a particular car, but was told it had been sold, so I reluctantly decided to buy another brand. A few days later I thought this car is not for me. It didn't feel right. I also looked on the car sales website and noticed the car I originally wanted had not been sold. When I enquired about it they said there had been a deposit put on it, therefore it was sold, but the buyer declined and that's why it was back on website, but is there a period of return on a second-hand car, if a customer doesn't want the car?
CS, via email
I don't think so. I think a fault has to be found: https://www.honestjohn.co.uk/faq/consumer-rights/ Once a car has been registered to you it has an additional owner on its record which devalues it. On top of that, it suffers the blight of having been owned for such a short period, implying that there is something wrong with it. A dealer will not willingly lose the £1,000 - £1,500 that will cost him.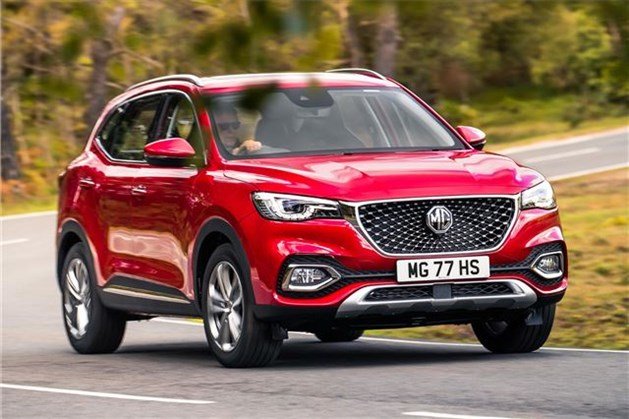 Mandarin Garages 
I'm thing of changing from my Citroen Picasso to one of the new range of MG SUVs. Am I mad or are they good value? Will they last as a marque?
PC, via email
The new MG HS looks to be outstanding value for money with a long warranty: https://www.honestjohn.co.uk/road-tests/mg/mg-hs-15t-gdi-2020-road-test/ But for how good MGs have proven to be so far, check out the 'Good/Bad' sections in these reviews: https://www.honestjohn.co.uk/carbycar/mg/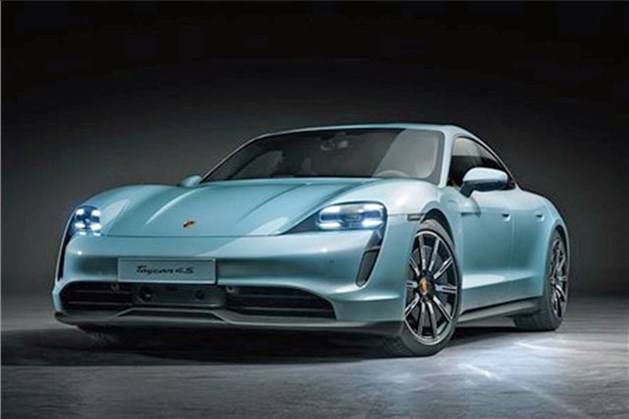 Flummoxed capacitor
The recent Telegraph article on electric cars that showed a lovely new Porsche Taycan may be a bit too positive as, despite owning a driveway on which to charge an electric car, there was no advice on what a 75kwh battery or indeed any power costs to replace as I'm aware Tesla only guarantees its battery for 120,000 miles. Can you tell us what battery replacement actually costs please?

AM, Aberdeen
This gives you all the details (for a Renault Zoe, et least). https://www.honestjohn.co.uk/road-tests/renault/renault-zoe-ii-2019-road-test/ The cost of a 52kWh battery for the Zoe is £7,000. So that's £135 per kWh and £135 x 75kWh comes to £10,125.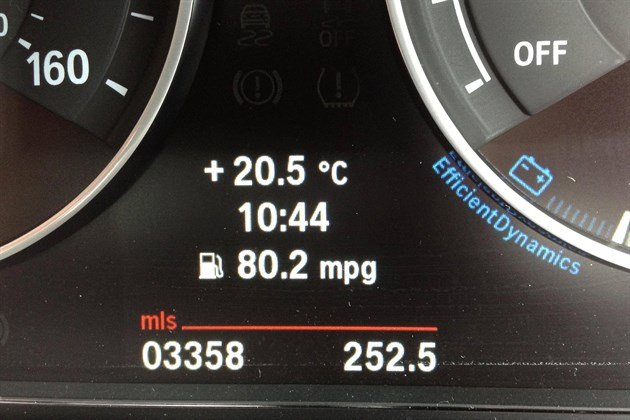 Miles high club
Please be a bit more honest when recommending only petrol engine vehicles, as you are now doing almost exclusively. Purchasers should be aware that fuel consumption is considerably higher in petrol vehicles. A friend purchased a new 1.2L petrol Grandland. It actually returns 35mpg. My newish 1.5L diesel Qashqai returns 58mpg. We both have to do regular long runs to visit aged family members. He has been misled by media including your column into buying an unsuitable vehicle. Petrol vehicles increase overall fuel consumption for the nation, and cost a lot more to run for the individual. Another area for honesty: vehicle exhaust pollution. As a regular cyclist it is clear to me that the serious polluters are vehicles with worn out or faulty engines, belching out fumes. Such vehicles clearly do not have an MOT certificate, or one obtained fraudulently. Newer petrol and diesel vehicles don't seem to be a problem. I don't live in a city, but have noticed when visiting Southampton, a town with high pollution, the problem is too many traffic lights, causing gridlock hence fume build-up.   
CW, Poole
I don't think you will find any evidence of me recommending petrol cars over diesel cars on the basis of fuel economy alone. However, petrol cars can be economical. I averaged 48.58mpg over 12,075 miles (measured brim to brim) in a Peugeot 308 1.2 Puretech 130: https://www.honestjohn.co.uk/our-cars/peugeot-308/ I agree, not as good as 63.25mpg over 7,155 miles in a BMW 320dED, that once averaged 80.5mpg over 252.5 miles: https://www.honestjohn.co.uk/our-cars/bmw-f30-320d-ed / Or 58.02mpg over 14,133 miles in a Honda HR-V 1.6iDTEC: https://www.honestjohn.co.uk/our-cars/honda-hr-v/ But my recent 3008 1.5 BlueHDI EAT8 averaged 50.25mpg over 10,474 miles: https://www.honestjohn.co.uk/our-cars/peugeot-3008-1/ ; my current C5 Aircross 1.5 BlueHDI EAT8 has averaged 47.8mpg over 12,500 miles: https://www.honestjohn.co.uk/our-cars/citroen-c5-aircross/; and a Renault Kadjar 1.6dCi 130 4WD averaged 45.9mpg of 19,944 miles: https://www.honestjohn.co.uk/our-cars/renault-kadjar-16-dci-130-4wd/ So I do give them a proper test.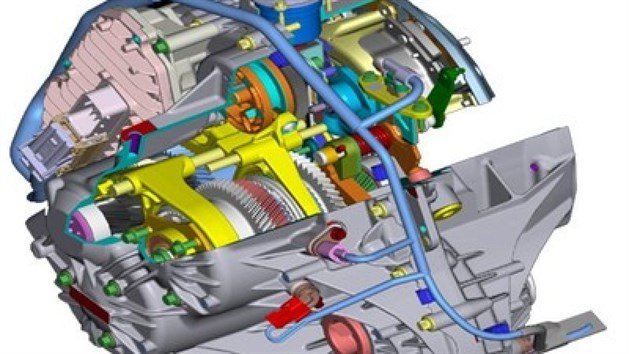 Every Which way
I have followed your comments regarding the "hundreds of reports of failures" of the VAG DQ200 transmission with concern - as I have one on a 3-year old Skoda Yeti. I also take 'Which?'. However, Which? does not report any concerns with this gearbox from its members - but does slate that the 'Powershift' auto on the Ford B-Max (which I think you may have praised). Before I trade in my car on the basis of your comments, would you care to respond to the lack of complaints to Which? on the matter. I presume that their postbag must be a similar size to yours.

RB, via email
You got most of this wrong. The 6-speed dry clutch Powershift suffers considerable numbers of clutch pack failures and I have recorded a significant bank of evidence. If, as you assert, 'Which?' hasn't heard about failures of DQ200 7-speed dry clutch DSGs, then I can't explain why not. Just go to the good/bad sections of all the small to medium VAG cars in  /carbycar and you will be able to count the "hundreds" of reported failures.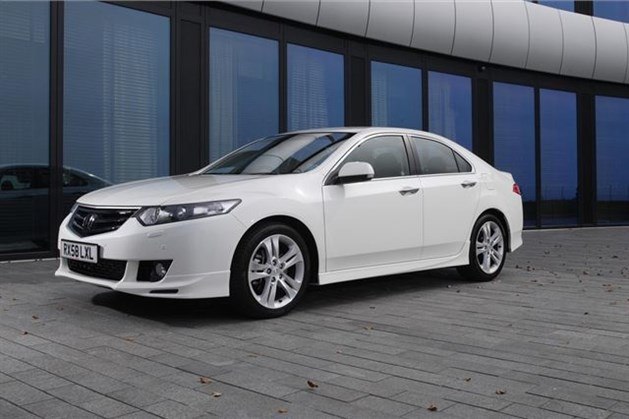 A bit of a flap
I have driven my 65,000-mile 2013 Honda Accord EC 2.2iDTEC automatic from new without problems. The only new parts are a set of tyres at 50,000 miles. The average mileage per gallon is 47. It is used only for continental and long-distance driving. However, 4 years ago, I hit a deer or Muntjac on the M40 from Birmingham. My local garage repaired the damage, including replacing the bumper, radiator and condenser. Since then, I find the heating system inefficient, as I have to put the temperature up to over 26 degrees to get the car warm enough for my 84-year old frail wife who has Alzheimer's. My garage twice checked the car and found nothing wrong. Before the incident the warm air used to be really hot, now it is merely warm. Please could you advise me what else I can do? 
GP, via email
There might have been a system of radiator flaps to help the engine heat up to optimum temperature and the encounter with the deer meant they were lost. You would need to find a Honda specialist or a Honda dealer to check about that. Or the engine coolant thermostat is broken. Or the radiator fan coolant temp sensor / sender switch is stuck so the radiator fan is on continuously. Or, somehow, sufficient heat from the engine is not reaching the heater matrix behind the dashboard of the car. That's all I can quickly think of.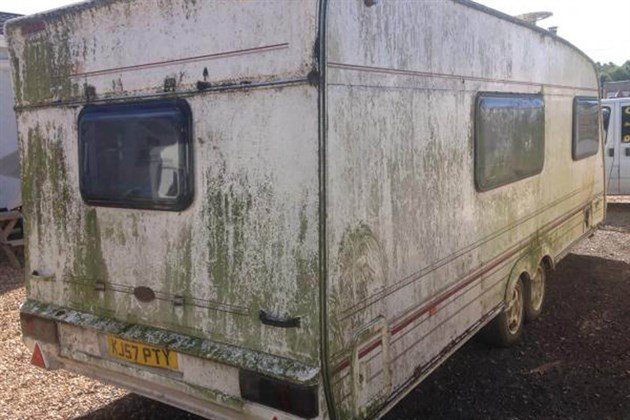 Stirring moss
Please remind me of how to clean green algae from car window surrounds, which you published about 6 months ago. Unfortunately, I did not keep a copy - though I have many clippings of yours!. I just remembered that it was a products from Halfords - but searching Halford's website I can find nothing for that purpose.
PW, via email
The algae remover is called 'Wet & Forget', primarily for patios but used sparingly works on cars. Google <Wet & Forget>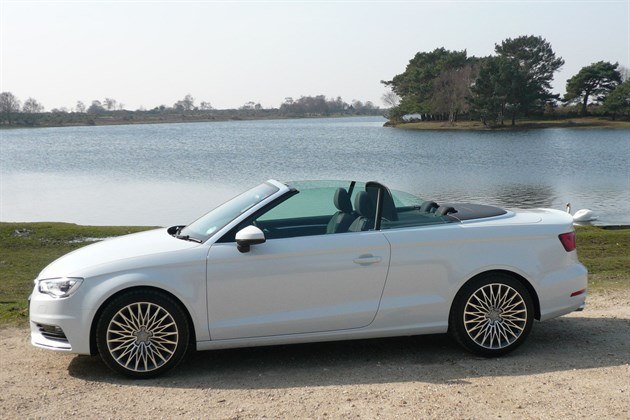 Clutch blag
I am aware of your concerns about the DSG gearbox fitted to some VW group cars, but we had set our hearts on a particular model of A3 Cabriolet that only seemed to be available on the used market as an auto. I was reassured that any problems with the gearbox would be covered by the full warranty offered on Approved Used Audis. We purchased a three-year old car with 10,000 miles from an Audi dealer and felt confident that we would get a few years trouble-free open top motoring. Not long after buying it we started to notice the type of noise old-style fan belts emitted when worn. We had bought the car from a dealer on the other side of London, so it was not practical for us to take it back there for repair. We took it to Audi Tunbridge Wells who diagnosed slipping clutches in the DSG which required them to be removed and replaced: a four-day job. Now the sting in the tail. Audi Warranty said they would not cover the repair because clutches are a "wear and tear" item. I had not expected this with an auto box, is it normal? How can the driver contribute to clutch wear in an auto and at such a low mileage? The story has a happy ending. Audi GB agreed to cover the cost of the parts and Audi Tunbridge Wells will undertake the repair at no cost to us, this despite us having bought the car from a completely different Audi dealer. The villains in this story are VW group warranties. They clearly can't cope with the number of claims for repairs to DSG gearboxes, buyers beware.
RW, via email
Many thanks for your report. Pleased about the happy ending. A bit disturbed that the clutch pack failed so early. That is unusual. I hope the claims person at Audi Warranties made a mistake and assumed it was a manual because denying claims for clutch packs in a DCT transmission is effectively the same as failing to cover the torque converter in a torque converter automatic.
Rental problems
I hire a car weekly for work via a corporate arrangement. The rental company drops the car off and collects it from me. They often drop the car off early (sometimes up to 24 hours earlier than requested) and pick it up hours later than requested. Often pick-ups and drop offs are done when I am not here: they will leave the key in the porch and ask me to leave the key if I am going to be out when they decide to turn up. I was concerned about liability outside of my requested rental period, but was verbally assured that they would be liable (as they were choosing to leave the car at their convenience). The car is parked on the street. I have now had notice that the rental car was damaged (door sill and one alloy) when they picked it up (5 hours later than asked and when I was not in). Regrettably, I didn't take photos of the car so have no proof that I didn't do it. Am I just going to have to pay up?
SM, via email
Well, that's not the kind of damage that could have been done to the car by a passing vandal. It must have occurred while the car was being driven. So drop-off and collection times are not relevant. Obviously, you will know if you damaged it because you will have felt the bump. If you felt no bump and are 100% certain that you did not damage the car, then refute the claim that you damaged it and state that it must either have been present before the car was dropped off or was caused by the driver who took it back to the depot.
Click back to Honest John's Motoring Agonies 01-02-2020 Part 1
Comments
Author

Honest John
Latest