Honest John's Motoring Agony Column 01-02-2020 Part 1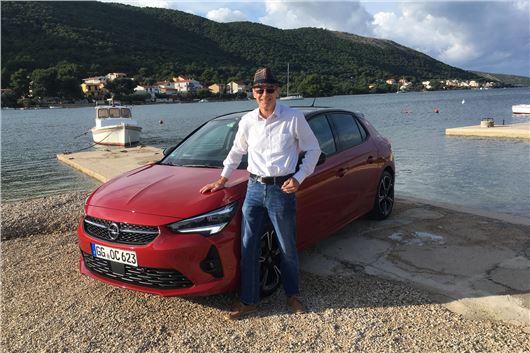 Published 30 January 2020
This week's compendium of carnography covers cherished reg confusion, sticking locks, blocked washers. And in Part 2, we address EV range anxiety, space saving spare wheels, bereavement sales and considerably more.
As usual, emails to Honest John should be addressed to: letters@honestjohn.co.uk Please try to keep them as short as possible.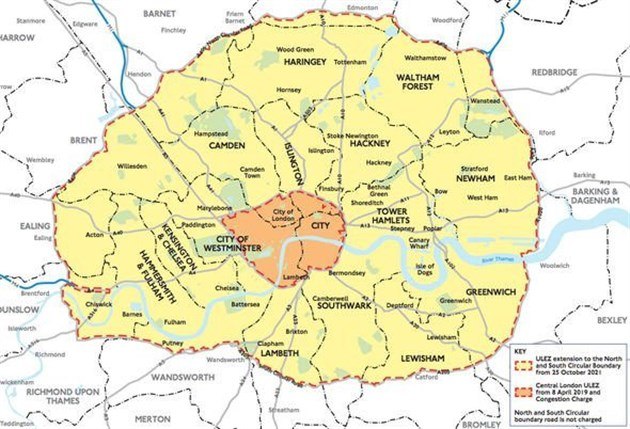 Cherishing catastrophe
About 9 months ago I assigned my personal registration to a ULEZ compliant Mercedes Benz E Class estate and this change of number can be verified using the DVLA website to check tax and MoT status as well of course my V5 document. However, entering the same number on the ULEZ site still shows my non-compliant S Class as the registered vehicle. I did try their email enquiry system a few months ago and have recently tried again noting their specific enquiry number. Nothing heard so far but I would not want to test the system by actually driving there. I presume they have DVLA links to run this system. Any ideas, is this a known fault.
RS, London
Cherished registrations are catching a lot of people out. Happily there is an on-line process to register a compliant vehicle (not currently approved for free entry to the ULEZ). Go to: https://tfl.gov.uk/modes/driving/pay-to-drive-in-london/ Open a London Road Users Charging Account. Submit the V5C (contains details of the vehicles exhaust emissions). Submit a Manufacturer's Certificate of Conformity (Mercedes charges £120 for this). TfL could upload all of this from the DVLA and save thousands of motorists the cost and hassle, but there is no incentive for them to be helpful.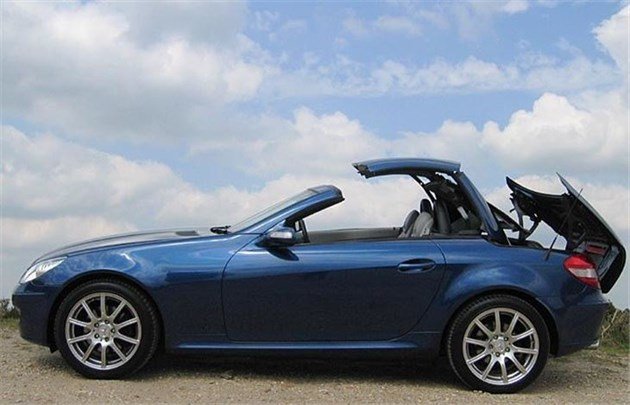 Locked out on a wet night
My 8-year old Mercedes SLK 230 petrol automatic is sitting outside on our drive. After not using it on a day when there was very heavy rain, the doors would not unlock and no one has been able to gain access since. The physical key could raise the lock button, fully, but still the door remained deadlocked. Got the boot open with physical key, which set off alarms, so must be some power in the battery. Both keys were tested and their batteries are fine. Have spoken to our local garageman who is baffled. Just wondering if you have any thoughts before we get it recovered to a Mercedes Garage?
GK, via email
One fix to try yourself is to get a can of WD40, insert the nozzle extension between the door window glass and the window seal and squirt downwards onto the lock servo. That might drive out any moisture that is causing the servo to stick. It has worked for other readers.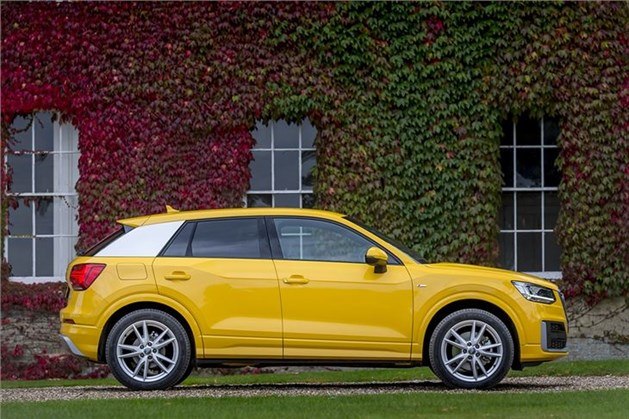 Wrong kind of water
I have really enjoyed driving my 18-month old Audi Q2 and it had given me no problems since buying it new. I was therefore surprised when it stopped spaying windscreen fluid, both back and front, despite hearing the washer pump working. A visit to the Audi dealer revealed that a new pump was needed "because I have not been using Audi branded screen wash fluid" and, as this is breach of the warranty, I would have a £480 bill. I complained, and asked to be shown the explicit term in the warranty where using Audi's expensive fluid is required. They then waived the fee and carried out the repair. Have you heard of this before and are drivers really at risk from using non-manufacturer branded washer fluid in their cars?
AH, via email
Oh, yes. Common, especially where cars have headlight washers. It's because biological sludge can develop in the washer reservoir if non-bacterial washer fluid is used. So very well done for challenging the assertion that there was a warning in the warranty / service book when there wasn't.
Catnapped
Over the last four months I have had the catalytic converter stolen from my Toyota Prius not once but twice - once from a Park and Ride car park in Oxford and once from outside my front door. Checking the Internet suggests that there have been very many similar cases and that the Prius is by far the principal target of the thieves, with Toyota Auris hybrids and Honda Jazz not far behind. This indicates to me that there is a clear design flaw for which Toyota might be expected to take responsibility. However, Toyota UK has made no positive suggestions other than to offer to sell me for £250 a device called a Catloc which might make the converter more difficult to remove. I would appreciate your views on what is a very serious and ongoing situation.
MG, Woking
We all know who is doing this: the same people who, a couple of years ago, used to drill car diesel tanks to steal the fuel then re-sell it from the bulk tanks at their scrapyards claiming to the police it was the residue from the tanks of vehicles they had broken up. This is not Toyota's responsibility. Toyota can only do what it can do to combat these thefts and a Catloc is one solution. But the thieves use rechargeable electric hacksaws or angle grinders and Catlocs are not necessarily any match for them. The answer is for next generation hybrids to have their cat converters located in the exhaust manifold where they are not so easily got at. No word as yet where Honda will locate them in the next gen Jazz and Jazz hybrid. More on the issue with some other solutions here: https://www.honestjohn.co.uk/carbycar/toyota/prius-2009/good/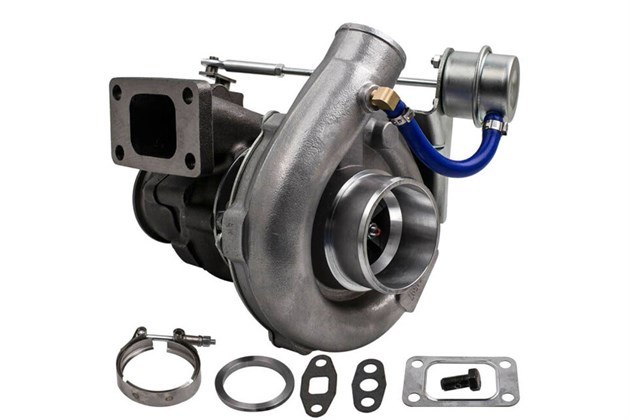 Turbo tetchcy
After the annual service of my FIAT Ducato-based motorhome, the technician informed me that oil was leaking from the turbo and a replacement with fitting would be 'about a grand'. I decided to chance it and have since driven several thousand miles during which the vehicle has not used any oil, although there is certainly a slight oiliness at the bottom of the turbo. Should I just use it until it goes, or would it be better to get the turbo refurbished by a specialist?

RM, via email
Best to get it refurbed and the oil feed pipe to the turbo bearing and oil return pipe from it replaced as they are prone to becoming partially blocked with carbon from switching off when the turbo is too hot. The restricted oil flow then shortens the life of the turbo bearing.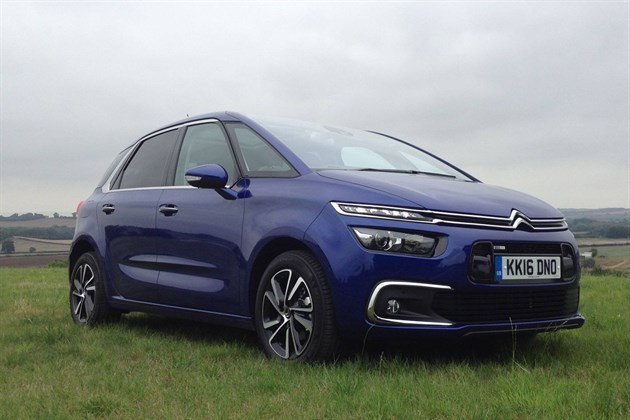 Current affaires
I have owned my Citroen C4 Picasso PureTech 130 for two years from new. I have taken it back to the dealer several times re. non-functioning stop/start. Reluctantly they changed the battery under warranty and the stop/start will now function as long as no major electrical components are being used. If the A/C and climate control are switched off it works. However, if I set the ventilation fan above 5/8 of maximum, it stops working. This does not bode well for the winter when, driving in heavy stop/start traffic, I may need to turn up the ventilation/heating. Is this acceptable? I didn't have this problem with the stop/start on my previous C4 Picasso. I would appreciate your views.
PO, Warfield
Modern cars like this have regenerating alternators so that the engine is not constantly turning the alternator because that would use 2 - 3mpg: considerably more mpg than the stop-start system saves (an idling engine actually uses very little fuel). I can't see the need to turn up the interior fan to 5/8 once into a journey, though on a cold, frosty morning you might need to have it on a high setting to clear the windscreen, etc., and if your lights were on as well it is unlikely that the alternator would put enough back into the battery for the stop/start to function.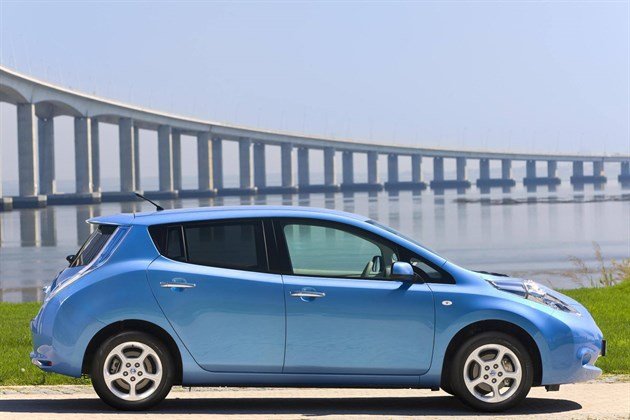 Electric avenues
I'm somewhat confused with the criteria to decide the type of EV or hybrid car I should consider. I would mainly use it to do the weekly shopping (2.5 miles) and a weekly visit to parents (9 miles); make occasional trips every other month of 60 miles; make infrequent trips of 200 plus miles. Also, how wise would it be to look at second-hand vehicles as some cars like the Nissan Leaf and Toyota Prius have been around for a long time, so there would be a lot of choice?
NB, via email
For the use you describe, as long as your house can be fitted with a charging point, an EV is the most appropriate. With a new Renault Zoe you get a free fully-installed (7.2kWh) fast charging home wallbox. Using this, the ZOE can be charged from 0 to 100 per cent in nine hours and 25 minutes ensuring that a complete recharge can comfortably be achieved overnight. This detailed road test compares the cost of running an EV with an internal combustion engined car that does 50mpg and tells you the range from different type and times of charge: https://www.honestjohn.co.uk/road-tests/renault/renault-zoe-ii-2019-road-test/ A PHEV that charges both the traction battery and 12v engine battery from a wall socket would also work. A self-charging hybrid such as a Yaris hybrid might not because, given your short run use, the 12v battery would not get sufficiently charged. Old EVs with depleted capacity 22kWh batteries will not take you very far on a charge.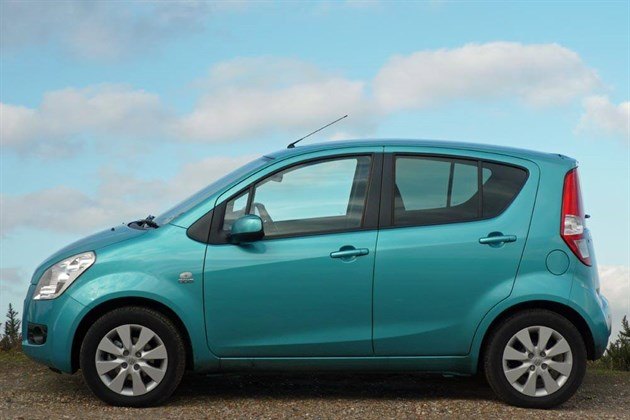 Upright
I am looking to swap my 2003 Mercedes A140 for a similar or smaller car (width 1,720mm). My garage is small and my spatial awareness is poor. But I would also like a reasonable boot space? Any suggestions please?

EL, via email
A KIA Venga/Hyundai ix20 is 1,765mm mirrors folded so a bit too wide. A used Suzuki Splash/Vauxhall Agila would work at 1,680mm and they have proper double folding rear seats to give a decent luggage deck: https://www.honestjohn.co.uk/road-tests/suzuki/suzuki-splash-2009-road-test/? These were sold new up to 2014. Alternatively, a new Suzuki Ignis at 1,690mm, but not such good luggage space: https://www.honestjohn.co.uk/road-tests/suzuki/suzuki-ignis-12-litre-dualjet-2017-road-test/?
Braised and confused
I'm utterly confused and hope you can help. I want to buy a 5-6 year old convertible: probably a Golf automatic, but I'm getting conflicting advice about which fuel. Given my limited mileage (around 7,000pa) you have previously advised me to go for petrol, but my garage reckons diesel is more reliable. The environmental arguments suggest petrol is cleaner than diesel, but I understand it does have an impact on the ozone layer, whereas diesel doesn't, but is more polluting for us. The current road tax charges seem to suggest the government feel petrol is bad and diesel is good.
PW, Norfolk
Do not buy a 5-6 year old diesel car for a mileage of 7,000 a year. Firstly, it won't be EU6, so faces restrictions and/or penalty charges for entering city centres. Secondly, it suffers the high cost of maintaining its EGR and DPF and it will inevitably have a dual mass flywheel. Thirdly, in a convertible you will inevitably want to drive with the top down. Do you really want to drive with a diesel engine rattling away in front of you?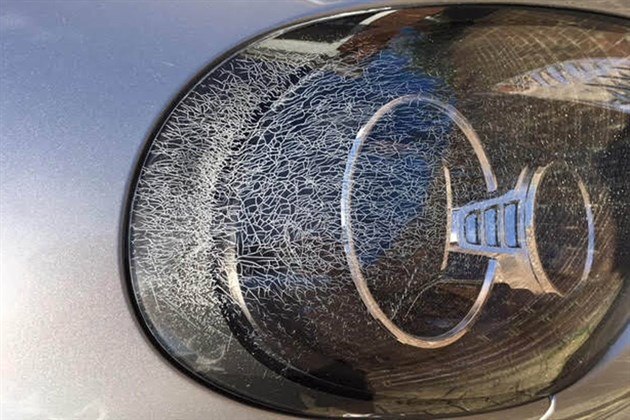 Crazy situation
The headlights of our Porsche Boxster S have rather suddenly suffered extensive crazing. Porsche is alleging, which we totally refute, that my wife (who usually cleans the car) has been using the wrong cleaning agent and has damaged the headlights. As a gesture of goodwill, Porsche is prepared to pay 50% of the replacement cost. However, we feel that the headlights should not have developed such 'crazing' and should be replaced by Porsche. We acknowledge that our Boxster is 6 years old and our question to you is: Is Porsche's offer unreasonable albeit the car is 6 years old and we should go to the Motor Ombudsman to seek their advice, or should we accept their offer and move on with our lives.
FH, via email
You are not the only one, so please don't allow Porsche to convince you that you are. See: https://www.planet-9.com/threads/headlight-cracks.216649/ And: https://www.porscheclubgb.com/forum/tm.aspx?m=1037052/ And: https://rennlist.com/forums/991/821002-micro-cracks-on-headlight-2.html/ And: http://www.boxa.net/forum/topic/78269-headlamp-scratches-cracks-and-delamination/ However, under the UK Sale of Goods Act and all subsequent case law and statutes, a car manufacturer's and supplier's liability only stretches to 6 years on an expensive consumer durable like a car. That said, if Porsche owners collectively argued that it represented a safety issue (MoT failure) the DVSA might negotiate with Porsche to institute a vehicle safety recall. I have to confess, I had not heard of this before, but will now log the problem in the Boxster 981 entry in /carbycar
Lads and Lapses
My 20-year old grandson, who has 3 years trouble-free motoring, has stupidly allowed his MoT and tax to lapse. Then he had a bump with another vehicle on a single lane road in Devon earlier this week (there were no injuries). At the scene, they agreed not to call the police or involve insurance companies in order to protect NCDs, but since then it seems the other party has involved her insurance. From previous personal experience in these situations when on single lane roads, insurance companies adopt a knock for knock policy. Can you suggest what strategy to adopt to minimise the collateral damage. He accepts that he will be paying for repairs to his car and this will be yet another life lesson for him. As he doesn't plan to claim for repairs does that mean he will still lose his no claims? In essence, is there likely to be any advantage in not speaking to his insurance company ?
JM, Devon
If the car can be MoTd and taxed in its present state then you better get on with this asap. But, because it wasn't MoTd when the bump occurred, then the other party's insurer may hold him liable for the damage to the other car as well as to his own. I doubt he'll face any charges for no MoT or tax as long as this is cleared up asap, but the fact he had no MoT would mean his insurance was invalid at the time of the bump and that is an potential offence that could come up. Since the other driver has put in a claim through his insurer this will be in the system so your son's insurer will know about it and will be expecting to hear from your son.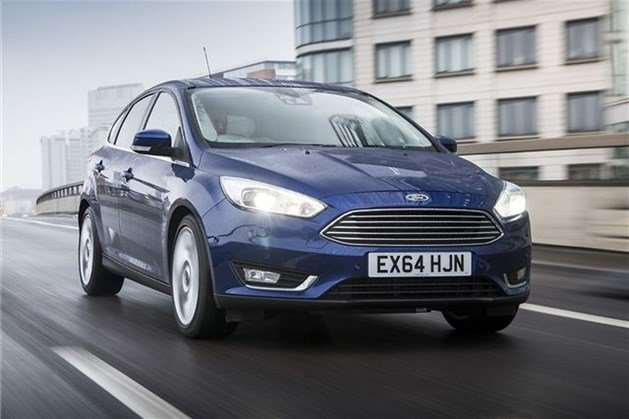 Boiling point
My son has a 2015 Ford Focus 1.0 Ecoboost, bought from a car supermarket earlier in the year, it has done 45,000 miles. After a short period, the warning light came on and diagnostics decided it was the lambda sensor 1 (code P0036). It also needed a new catalytic converter, spark plugs, and air filter at a cost well in excess of £1,000. The work was carried out but, shortly after, the light came on again indicating a sooted lambda sensor 2 (code P0032). This was then changed at a cost of £300. Immediately after returning home the warning light again came yet on. It was taken back to the same garage and extensive checks were carried out which indicated that the mass airflow sensor had failed. This was replaced at a cost of £186 and he was duly sent on his way with the assurance that the problem was finally fixed. After driving less than 5 miles, the warning light has come on again. He is extremely concerned that, with bills already totalling close to £2,000, the problem is far from solved and he appears to be left with an unreliable car that could turn into an even greater money pit. Any suggestions?

AT, Kilsby
How long after purchase was this? Did the car supermarket pay for the repairs or did your son have to? There was an overheating problem with this engine due to failure of the degas pipes from the turbo to the expansion tank. I'm wondering if this happened in previous ownership and led to some collateral damage. More here: https://www.honestjohn.co.uk/carbycar/ford/fiesta-2013/good/ Your rights here: https://www.honestjohn.co.uk/faq/consumer-rights/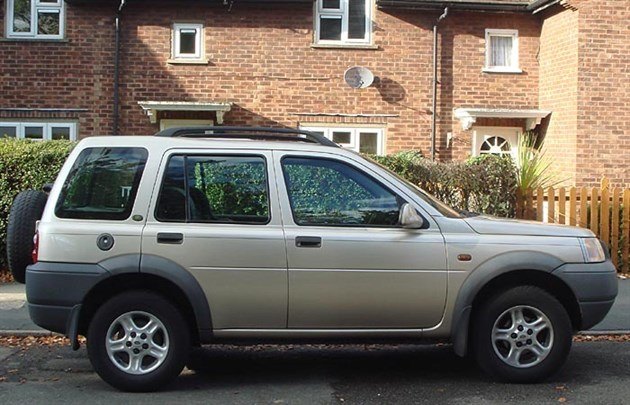 Fobbed off
We have a year 2000 Freelander for which the key will no longer work. Having asked around, we have made no progress. We changed the battery but that hasn't fixed it. Any ideas?

DP, via email
Do you have a 2nd key? If so you can probably get the key re-coded from the 2nd key at a branch of Timpsons. What will have happened is that the battery in the key died and you did not replace it quickly enough so the key lost the code. If you don't have a 2nd key, one of these people might be able to help.: www.keyfobrepair.co.uk ; carkeypeople.co.uk ; www.azlocksmiths.co.uk ; www.automobilelocksmith.co.uk ; www.carkeyhelp.co.uk; LKM-online.co.uk ; www.3dgroupuk.co ; www.lockandkeyworld.co.uk; www.morganlocks.com; www.theautolocksmith.co.uk; www.autolocksmiths.net; www.key2lock.co.uk ; www.nwkeys.co.uk If you get nowhere that way or with a local <car security specialist> or <car locksmith> (http://www.yell.com), there's always the local LandRover dealer.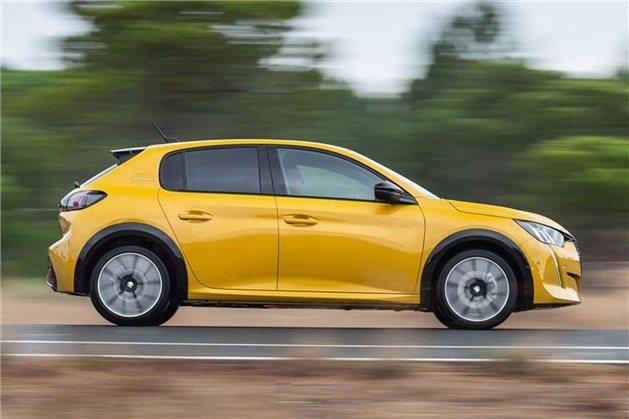 Automatic decision
My daughter is about to look for a car under the Mobility Scheme. Her first time. She currently owns and drives a manual 2012 Peugeot 207 Sportium. She is looking for a car of a similar size, but automatic. Bearing in mind the various comments in you Telegraph column about automatic gear boxes, could you steer us towards some makes/models that would suit, and ones to avoid. She needs no other adaptations.
CD, Bangor
A new Peugeot 208 1.2 Puretech with PSA's outstanding 8-speed EAT8 torque converter automatic transmission: https://www.honestjohn.co.uk/road-tests/peugeot/peugeot-208-12-puretech-130-2019-road-test/ Also a very similar Vauxhall Corsa (Peugeot now owns Vauxhall): https://www.honestjohn.co.uk/road-tests/vauxhall/vauxhall-corsa-2020-road-test/ Or look at the Citroen C3 Aircross with the same drivetrain: https://www.honestjohn.co.uk/road-tests/citroen/citroen-c3-aircross-2017-road-test/ (this is an older test).
Click to Honest John's Motoring Agony Column 01-02-2020 Part 2
Comments
Author

Honest John
Latest