Honest John's Motoring Agony Column 11-1-2020 Part 1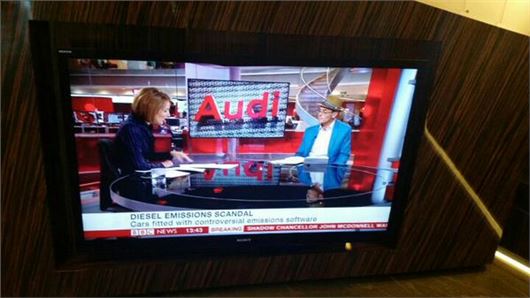 Published 08 January 2020
In a column that celebrates 25 years of Honest John, this week's motoriety covers stop/start economy, 'classic' status, hybrid battery life and in Part 2, we take an IQ test, investigate cat-napping, block a drain check out Maseratis and get involved in considerably more.
As usual, emails to Honest John should be addressed to: letters@honestjohn.co.uk  Please try to keep them as short as possible.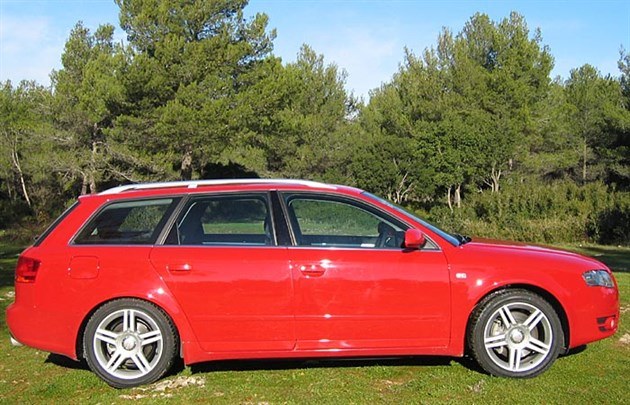 Minimum charge
I have an Audi A4 B7 2.0TDI with 130,000 miles. The car has been diagnosed with an under-boost problem. As I understand it, the turbo is not holding a vacuum which means the engine can go into limp mode when the engine is under load, such as driving up a hill, and the revs are below 2,100-2,200 rpm. I am reluctant to put a new turbo in as that is c.70%  of what the car is worth and at that age and mileage it is bound to require more money in the near future. Is it possible to manipulate the software to stop it going into limp mode at low revs?
TS, Devon
I don't think so. But you may not necessarily need a new turbo. I would seek out a turbo specialist who might be able to refurb or repair it rather than simply replace it. The problem may be lack of oil to the turbo bearings because the oil feed and oil return pipes are choked with carbon. Or it may be the turbo actuator. Or something else. I found these people: https://www.autofixerpros.co.uk/turbo-repairs-plymouth.html  For more, Google <Car turbocharger specialists, Devon>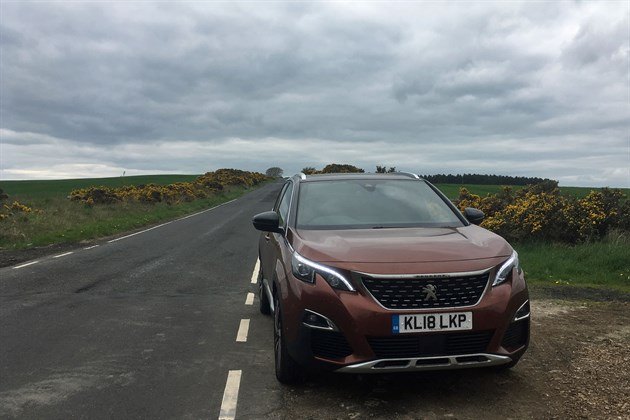 Where do I start?
I have run a 2017 Peugeot 3008 1.2 Allure Auto from new. I would appreciate your advice on an intermittent problem with it. The stop-start is normally instant but, just occasionally, for no obvious reason, it takes 2-3 seconds from taking my foot off the brake and pressing the accelerator before anything happens. That is a very long time when pulling out at a junction. In fact, it is so long that the hill assist has stopped assisting and the car will begin to roll if it is on a hill. It has been back to the dealer twice but they say they cannot find anything wrong with it and there are no diagnostic fault codes. I'm not sure how to proceed.
IR, Blackpool
"They all do that, sir." An annoying nuisance. Hardly saves any fuel at all. Just prevents the engine chuffing out oxides of Nitrogen at idle. Particularly infuriating when trying to manoeuvre into a tight parking spot when the thing keeps shutting the engine off with inches to go. Their only saving grace is that they will not automatically shut the engine off when the turbo is too hot when doing so might cause carbonising of the oil in the turbo bearing oil feed and oil return pipes. So if it doesn't shut off when you stop for fuel, for example on the motorway, leave it running for a minute or two before switching off.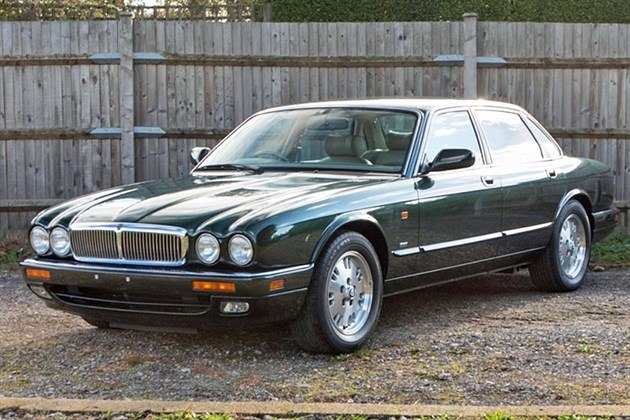 Subliminal
At what point will my 1998 Jaguar XJ8 become a 'classic' and start increasing in value. It's done 78,000 miles and is in very good condition, but not mint, and is quite a rare 4-litre one rather than 3.2. Many people think it was the pinnacle of the XJ design and I have to agree. I have seen a few of my age for sale at dealers with very low mileages and seemingly in mint condition for around £8,000, so perhaps they are already increasing in value. There seem to be far fewer for sale on Auto Trader; perhaps because many have died due to the plastic timing chain tensioners breaking. I had my upper tensioners replaced with the upgraded metal ones.
SCBS, via email
The specialists in auctioning these are https://www.barons-auctions.com/ and their past auction results will give you a very good idea of what your car is worth. Historics has sold some too in stunning condition. X300s exported to Japan seem to be returning.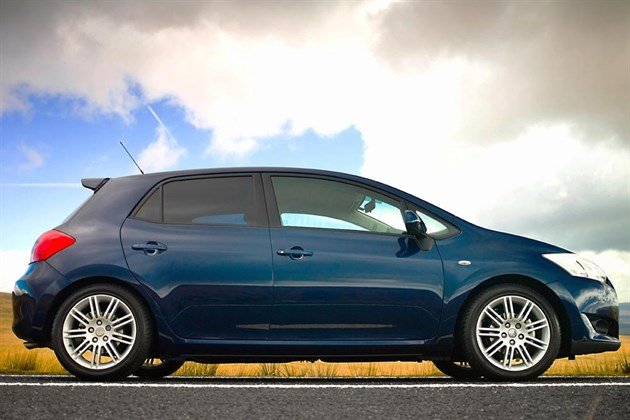 Incapacitated
I have a 2010 Toyota Auris hybrid hatchback with 52,600 miles. I am very pleased with this car and want to keep it. But the hybrid drive is only guaranteed for 10 years. Toyota tell me that a new battery will be over £1,000. The car's value is only £3,000 - £4,000. Should I trade the car in now?
BP, via email
Replacement battery cost for the Auris hybrid is £1,140.54. If you are worried about this, yes. I sold one in 2017 for that sort of money. There is a used market for these batteries but, of course, if you have no means of testing one, you don't know how much life is left in it.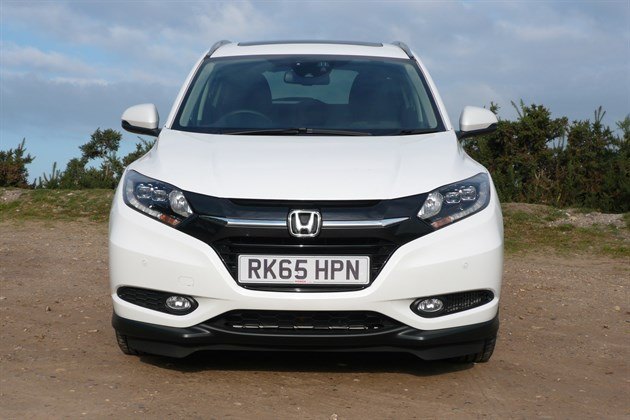 Total wiper-out 
I purchased a new Honda HR-V in June 2018 and from new the windscreen wipers have slapped and scraped across the screen. I reported this to the dealer who looked at them and said they were OK. and normal. They are not normal as the noise is really bad and on a long drive in the rain it is really annoying. I have repeatedly complained to the dealer and was told once that the screen was too clean. They changed the blades, replacing them with those from a demonstrator, but to no avail. Honda suggested I talk to a different dealer, which I did and that dealer agreed with me. Honda says there is nothing they can do suggesting that it must be something which has affected the screen. This could only have happened during delivery, manufacturing or during the pre-delivery inspection.  The blades are not slapping on the bodywork at either extreme of the sweep. The noise is reminiscent of that when blades are very worn but of course these are not. I do not know what action I can take to cure the problem and hoped perhaps that you could offer some help.
KM, via email
I checked through the reports on my long-tern HR-V that I ran for 14,000 miles in 2016: https://www.honestjohn.co.uk/our-cars/honda-hr-v/ and I found this: "I'm a bit disappointed with the auto wipers, so I followed a tip from a reader to carefully clean the section of screen over the camera lenses and sensors. Apparently, if 'Rainex' has been applied or any transportation coating remains on the screen, they won't sense rain properly." That might be your problem. Your screen might be coated in Rainex. Another possibility is the angle of the blades against the screen. If too much of an angle you will get a flap-flap effect between the end of each sweep and the beginning of the next. They should be angles as close as possible to 90 degrees against the screen. Hope that helps.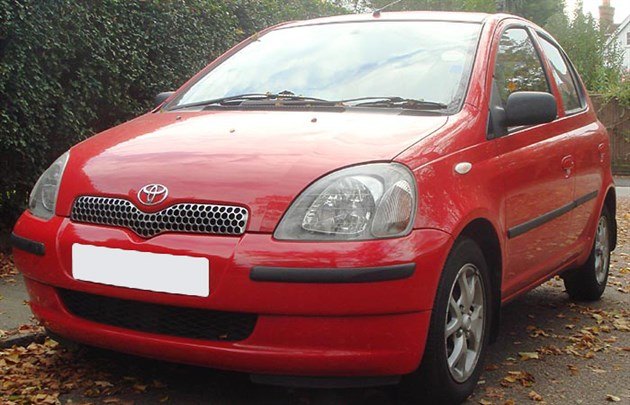 Top for the pops
Just curious: Which is the most popular old car that is still commonly seen on the road? I love our 2004 Picasso 2litre HDI: it ticks all the boxes: space, economy, easy access, driving position, visibility.

HS, Basingstoke
Lots of 2009-2005 Yaris and 2001-2008 Jazz still around and running strong, long after equivalent Fords and VWs have bitten the dust. But I went to find the Xsara Picasso in /carbycar a couple of days ago and found the entry had been moved to https://classics.honestjohn.co.uk/reviews/citroen/xsara-picasso/ That pleased me because, like you, I have always been a big fan of the Xsara Picasso.
Terms of engagement 
I have a BMW that I acquired 2nd hand via a BMW PCP contract. The car is out of warranty and I would now like it serviced by a local independent BMW specialist garage. They are significantly cheaper than the local main dealership, probably because they are a garage and not a massive showroom with associated overheads. I have been told that the BMW PCP contract stipulates that I have to use a BMW dealer and apparently failure to do this could affect the guaranteed residual value. As far as I am aware, the contract states that I have to keep the car maintained in accordance with the service schedule. Can you comment, please?
RC, via email
This is different from EU 'block exemption' that allows the car to be serviced to BMW standards by anyone with the correct tools, fluids and parts without affecting the warranty. A full BMW service history maintains the car's used value, so the actual cost to you of servicing independently could work out far higher than the saving you make.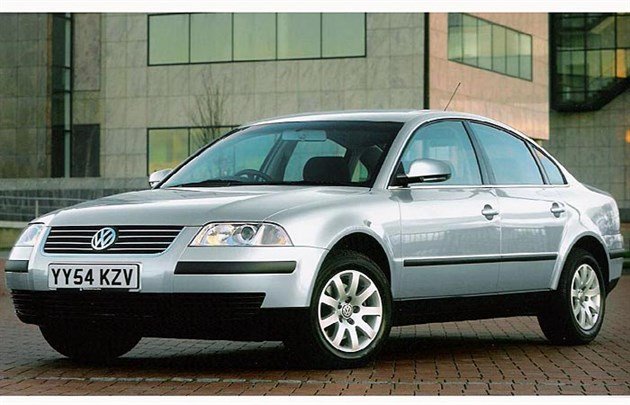 Smoker's cough
Recently the EPC warning light of my 2001 VW Passat 1.8T. The car has 160,000 miles. On at least two occasions the engine has taken three attempts to start; on one of these a puff of black smoke was seen from the exhaust. When the EPC light has come on when driving, "ENGINE, WORKSHOP" is also displayed. Our garage says a diagnosis can only be made if the EPC light is on when testing. So far we have not been able to match the two events. The turbo was replaced about 50,000 miles ago  What are the likely causes and consequences?
DK, Isle of Man
The EPC warning light, also known as the Electronic Power Control warning light, indicates a problem with your VW's throttle system, such as with the throttle pedal potentiometer, throttle body, traction control, or cruise control. This car will have the 1.8 20v engine and pretty much any problem with the throttle body will flash up the warning. If the turbo responds when driving normally, then I doubt it's that. More likely the throttle body itself or the injectors or dirt or emulsified fuel in the tank/fuel system. A bottle of fuel system cleaner added to half a tank of fuel might clean it up. if it does, run the car on superunleaded from now on.
Tax on breathing? 
If cars all go electric the government will need to change taxation from fuel to finding another way of extracting the same amount of revenue from motorists. How will they do that? It would seem that governments are pretending this will not happen and motorists are generally too naive to realise that when motoring taxation hits electric cars that they will prove more expensive than petrol cars. 
JL, Portstewart
Well, yes. They will use GPS based systems to tax car movements.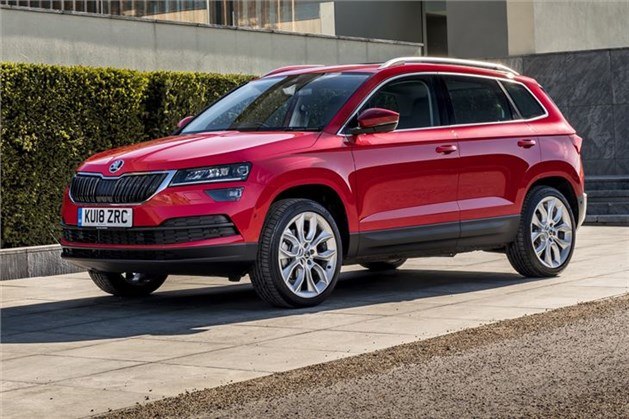 Bone idle
My Skoda Karoq 2.0 SEL 4x4 Is now back at Skoda for the last fortnight with the same problem of going into idle at unexpected moments. They have done 564 miles on a variety of roads which has provided no replication, despite having been told it has only happened during manoeuvring, which is usually coming out of somewhere like a shopping centre and joining a main road, or changing a parking place in a hotel car park. Once, on a motorway in stop start traffic when I needed to get in the left-hand lane to leave the motorway, went to idle, fortunately there was a hard shoulder. We are waiting for a decision that will resolve the situation, either from Skoda or from the dealership. I keep on being thanked for my patience. However, it is now getting a bit thin. Once stopped, it will restart and everything seems to be reset, until the next time. Looking at a few forums, I am not alone. One was even told by VW it was a characteristic of the vehicle. They must be joking. 

JM, via email
I still think this is connected to the brake light switch. If you accidentally touch the brake for too long, Peugeot/Citroens flash up a warning "do not brake and accelerate at the same time". VAG cars cut engine power whether the driver has his left foot on the brake or if the brake pedal switch spuriously tells the ECU that the brakes are on.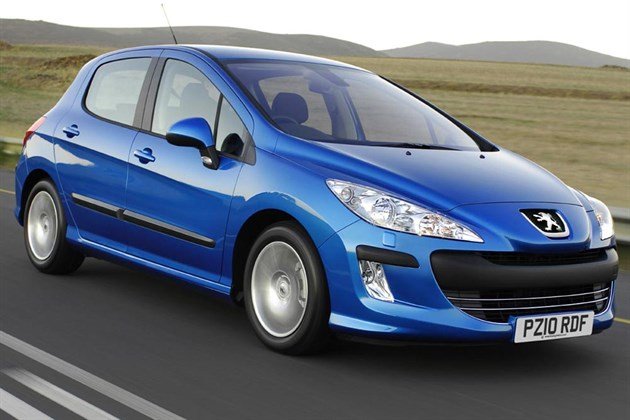 Grandad's ten grand 
I am in my mid-seventies and have owned a 2009 Peugeot 308 1.4 diesel which has now done over 90,000 miles and is starting to cost money for repairs. It has been a good solid workhorse up until now.  It has a cavernous boot and adequate legroom in the rear and is good for transporting family and the elderly. I would like to change to a similar car, but have only £10,000 to spend and feel that I would like it to last for the rest of my lifetime, given that I shall probably reduce my mileage.  I also want to change to a petrol car because of this. Please can you advise what make and model would be most suitable for my needs.
GB, Ashdon
You could consider a current shape Peugeot 308 SW (estate car) with 1.2 Puretech 130 engine and 6-speed manual transmission: https://www.honestjohn.co.uk/cars-for-sale/search/Peugeot/308/shape-Estate/?age=6 / Here's one within budget: Peugeot 308 1.2 Puretech Arnold Clark  Or think a newer Dacia Logan MCV: https://www.honestjohn.co.uk/cars-for-sale/search/Dacia/Logan--MCV/?age=7 / Or go more utilitarian with a Berlingo Multispace (though most of these are diesels and petrol models are harder to find): https://vans.honestjohn.co.uk/van-reviews/citroen/berlingo-multispace-2008/ Or think Citroen C3 Picasso 1.2 Puretech: https://www.honestjohn.co.uk/cars-for-sale/search/Citroen/C3--Picasso/
Velar land
I am contemplating buying a Range Rover Velar diesel, but have noticed that in one of your recent columns, you stated that JLR needs to sort their diesel engines out, or words to that effect. I would be grateful if you would give your opinion as to whether this affects the Velar and also what you think of this vehicle.
DM, via email
Some people love the styling of the Velar. Horses for courses. In the eye of the beholder. I've noticed that a lot of people are buying them on sensible wheels with reasonable profile tyres. Some problems with 2.0 litre Ingenium diesel engines and now also a few with the 3.0V6 diesel. Unless you need to tow or will be travelling very long distances, better to go for a petrol engine. More: https://www.honestjohn.co.uk/carbycar/land-rover/range-rover-velar-2017/
Leased of his troubles
I will probably lease my next BMW as it offers a neat package of ownership for me these days. You've said the monthly charge is basically paying for the depreciation of the vehicle over the length of the lease, which I understand. The monthly figures I've seen on quotes, including VAT, are within my budget. I believe, however, you can't use the trade-in value of your existing vehicle as a deposit and that would be an issue for me as I want to avoid private sales via webuyanycar or private buyers as I've been stung in the past.
Can you help with any advice.
BG, via email

You can use you existing car as deposit for a PCP, but with either a PCP or a lease you are advised to take out independent GAP insurance to cover you in the event of a bad crash or a write off where your insurance payout does not meet the car's value at the time in the PCP or lease contract. Before you dismiss car buying services entirely, try https://motorway.co.uk/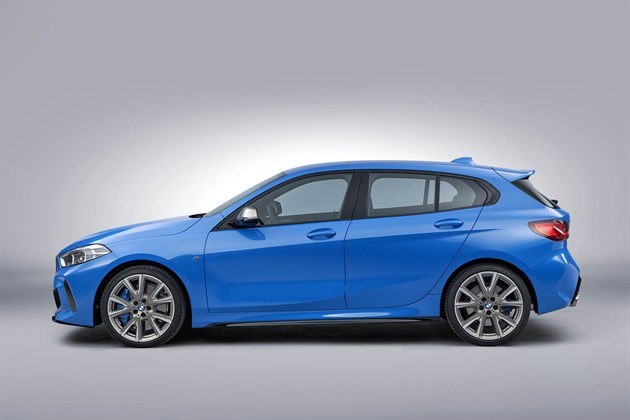 Small torque
Which make/models, preferably 4-wheel drive, have the low-down torque equivalent of a Cooper S petrol auto. 
BB, Milford on Sea
The Cooper S puts down 280Nm at 1,350rpm, but is a rather scrabbly, torque-steering thing to drive. The BMW M2 puts down 465Nm (500Nm on overboost) at 1,400 - 5,560rpm. so knocks it for six. Downscale, a VW Golf TCR has 380Nm from 1,950 - 5,350rpm. I didn't look at the torque curve but it probably has more than the Cooper S at 1,350rpm and doesn't have trouble putting the torque down onto the tarmac. BMW's new M135i x-Drive has 450Nm and four-wheel drive so no trouble getting the torque down.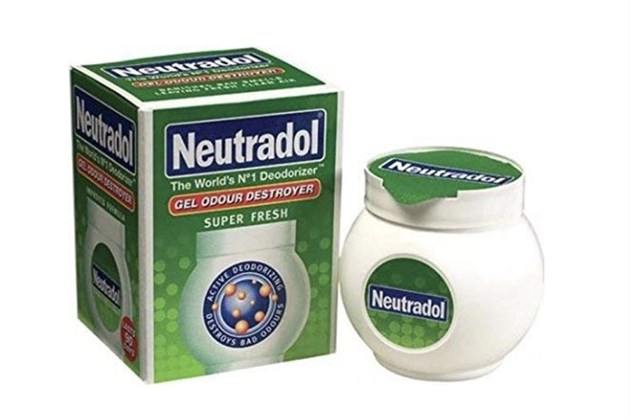 Absorbing subject
PW complained of the smell of stale cigarettes in his friend's VW Polo. Many years ago I bought a motorhome from a chain smoker and tried all the propriety remedies to no avail. Someone's granny told me to put a small bowl full of malt vinegar (fish & chips stuff) on the table and leave it for a week. I did and the smell of vinegar nearly knocked me over when I opened the door. After a few hours with everything open both the vinegar smell and the cigarettes had gone for ever. I have used this method many times since, even once after a minor house fire, and it has worked every time. Grannies are often wise,
JL, via email
Many thanks. We covered this before (years ago) so what I will now do now is compile a list of solutions. So far we have Neutradol Carpet Odour Destroyer Vac 'n' Clean, and your solution of a bowl of malt vinegar left in the vehicle for a week. We'll see what else comes in.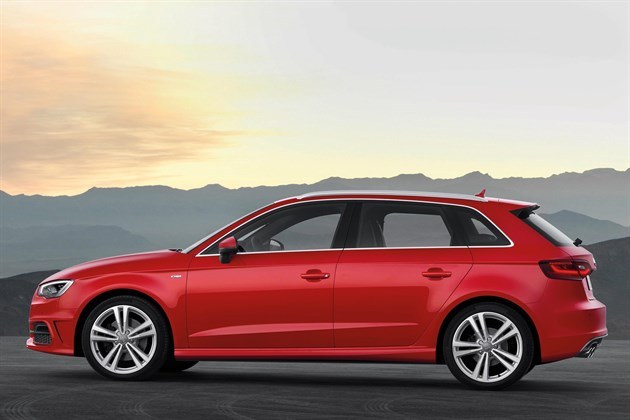 Dis-courteous
My granddaughter had her car stolen recently. Pre-planned by professionals, according to the police. They broke the lock on the back door and took the keys left near the front door. This at 04.00.
It was an Audi A3 Sportback and would have disappeared off the face of the earth later that day according to the police. I'd like to point out that, whilst her insurance would cover a courtesy car if it had broken down or crashed, it does not provide one if the car is stolen. So a month with no transport ensued. Subsequent checks suggest this is a common theme which most of us are not aware of. 

Name and address redacted
When will people ever learn not to leave their car keys in a convenient place near a door? This not only makes it easy to break in and steal the car, if the car has a proximity key it also make it a doddle for the thieves to capture and boost the signal from the key to the car without breaking and entering, so the car thinks the key is present and starts on the button. Keep your keys in your pocket or next to you on a bedside table; if downstairs, more then 10 feet from the outside wall of the house and, if proximity keys, inside a sealed metal container, a Faraday bag or in an unplugged microwave oven.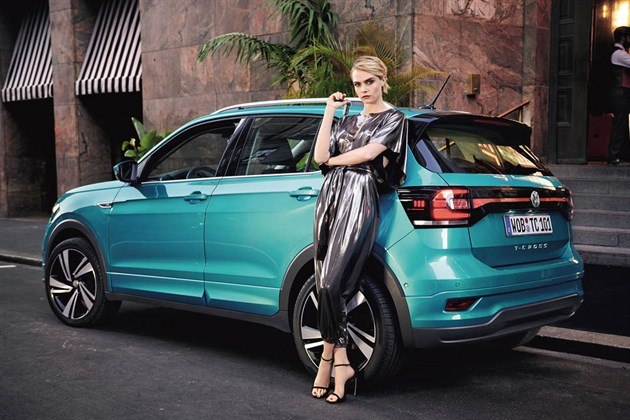 Height of fashion
I am a 79-year old woman who enjoys driving, although I no longer do long distances. I have a VW Polo automatic, which I love as its strong, nippy and very reliable. However, I should like to get a higher car, though no larger than a Polo. I have a bad shoulder, so would appreciate light steering. I am looking at a Skoda Kamiq (which also has the advantage of an electronic boot closure, which I would find very helpful) a VW T-Cross, a Ford EcoSport, etc. etc. I should want another automatic. All these cars have pluses and minuses and I should very much appreciate your advice. I love my Polo but would like it a foot higher up.

JR, via email
A VW T-Cross should prove ideal: Volkswagen T-Cross Road Test. Better looking, better trimmed and some nicer colours than the Arona and much better looking than the Kamiq. SEAT Arona Road Test. and Skoda Kamiq Road Test.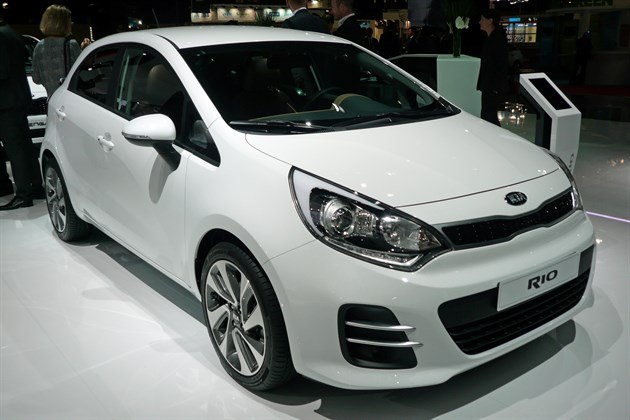 Great expectations
I have a 2015 KIA Rio 1.4GDI. Petrol consumption is abysmal, as is the pulling power when going uphill. Normal motoring, which is predominantly around town, produces figures in the region of 29-30mpg, which doesn't really tie in with the ECO badge on the back. I have just completed a fortnight in Yorkshire, which involved just over 400 miles of country driving and 560 motorway (at an average of between 60 - 65mph), which returned a figure of 42mpg for the whole trip. Is this a known problem with these cars or is there somewhere I should be looking for a miraculous cure?
PH, via email
You got exactly the same overall average mpg as I did: https://www.honestjohn.co.uk/road-tests/kia/kia-rio-2011-road-test/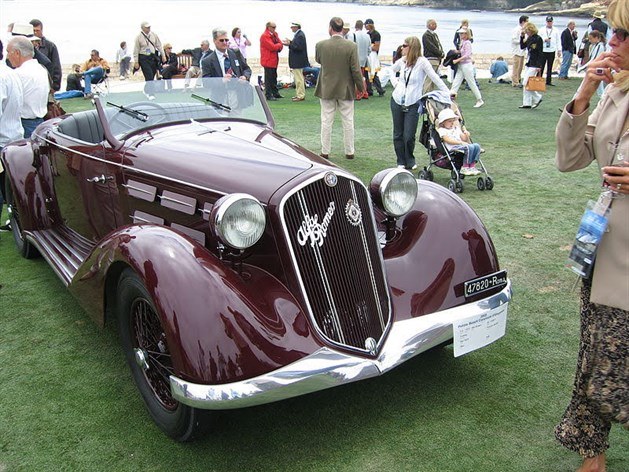 Numbers game
Regarding the item on missing front number plates. Front number plates are considered by some to mess up the lines of their expensive cars. They are placed on the dashboard on the pretext that they fell off. It's quite popular with certain types of petrolhead. If we had any traffic police, the nonsense would be stopped.

WP, vie email
The Italian solution to front number plates spoiling the lines of a beautiful car was to make them much smaller for the front.
Click to Honest John's Motoring Agony Column 11-01-2020 Part 2
Comments
Author

Honest John
Latest