Honest John's Motoring Agony Column 14-12-2019 Part 2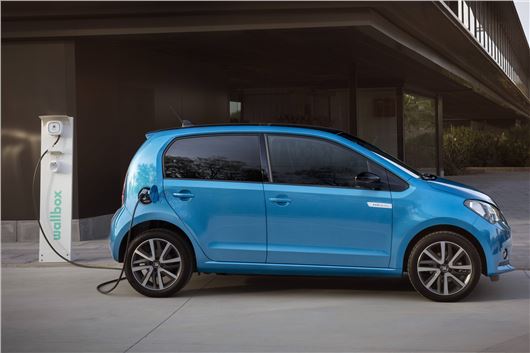 Published 12 December 2019
In Honest John's Motoring Agony Column 14-12-2019 Part 2 we check electric avenues, paint, plug-ins, when to let go and much, much more.
Click back to Honest John's Motoring Agonies 14-12-2019 Part 1
Current issues
We're thinking of taking the plunge and going electric. We would do about 10,000 a year in the car. We have a diesel car for long trips. After some research a 3-year old BMW i3 looks favourite (possibly with a range extender), as it has an 8-year battery guarantee. We looked at the Renault Zoe, but were put off by it only having 5-year battery life (it would only have 2 years left when we bought it, and the battery lease option is too dear). Do you have any tips on what to look out for in a second-hand  i3?
SD, via email
This is our take on the BMW i3. It is no longer offered with the range extender. Please pay particular attention to the good/bad section. I can also tell you that BMW has been having trouble with the KLE charge control units on other electric cars and PHEVs. Renault has decided not to offer the battery leasing option on its excellent, refreshed Zoe, prices of which start at £25,670 with an 8-year battery guarantee. One of your cheapest ways in to electric car ownership is the new SEAT Mii electric that offers a 162-mile range and comes very well equipped for £19,300. SEAT Mii electric test here.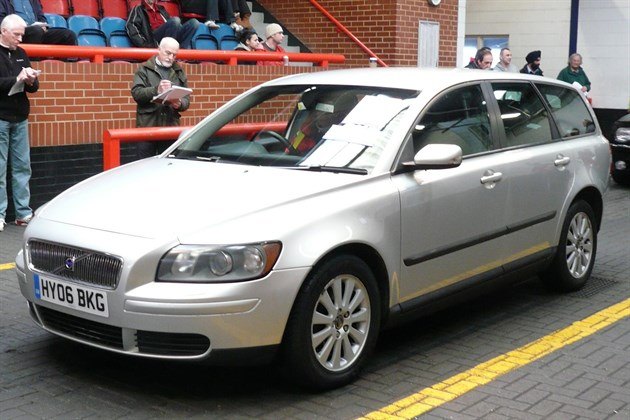 Scratching the surface
When we bought our Volvo V50 with 'Pearlescent' paint in 2007, the dealer recommended we did not use a car wash for three months. On exchanging it in 2017 for a Focus with a 'Premium' paint, presumably meaning a lacquer-type finish for both, the dealer said we could put it through a car wash straight away. Your thoughts? They seem to 'bake' the finish nowadays. I squeezed past someone on a single-track road the other day and later noticed scratch marks from vegetation along the side of the car.  I was pleasantly surprised that rubbing with T-Cut took these out successfully. Would I have had the same success if I had Autoglym applied when the car was new?
GB, via email
Modern cars are painted with water-based paint that is then 'clearcoated' with solvent based lacquer that is not very hard. That's why a ceramic coating such as Autoglym Lifeshine is recommended. I would never put a car I owned through a brush-type carwash unless it was a wreck and scratches didn't matter. Always use the jetwash facility that doesn't scratch paint and is not so powerful that it takes the paint off. T-Cut would have cut through a ceramic coating so the coating would need to be replaced either with fresh coating or a good wax such as Autoglym Hi Def wax.
No charge 
After 50 years of car buying, I have just had my first experience of ordering a new car that suffered a major fault before leaving the showroom. (Collection of my new MINI Countryman PHEV had to be delayed and I haven't even set eyes on the car yet.) It's a touch ironic that, having decided to 'go hybrid', the supplier was unable to charge the vehicle without seeking BMW advice and determining that the unit was faulty - and it's now replaced. They report that all is OK following replacement. I don't normally need my hand holding on anything, but ,after 2 years ownership of a troublesome vehicle, this latest buying experience at the starting post has shaken my confidence. Any thoughts or advice? 
PM, via email
This is a very common problem with the KTE charge control units on German PHEVs. It was already covered in our carbycar entry for the 2nd generation Countryman. Now that they have replaced the KTE you should be okay. Here's a link to previous reports. More reports on KTE charge control units in F30 entry here.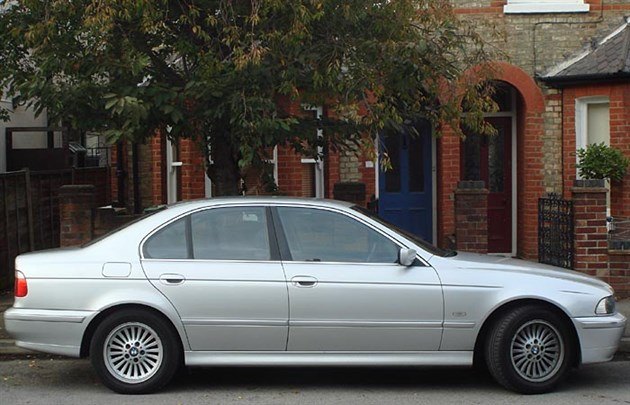 Decision time
I have an E39 BMW 5-Series, now 20 years old, with 116,000 miles. It is still in very good condition and with the original exhaust system. I spent £500 3 years ago to treat some rust round the rear wheel arches, but little else. However, more recently bills have been mounting up. New sensors for traction/ABS and a new rear boot catch which together have totalled over £250.  I am wondering if it might be time for a change. The new 5-Series is too big, the 3-Series perhaps too common, but I quite like the look of the 4 -Series Gran Coupe 420i. I do about 6,000 miles a year, mostly long journeys, and need 4 doors for 2 adult passengers.  What do you think and are there any other options  in the luxury class?  I have a budget of £30k-£35k.
JT, via email 
I think you're right. The bills will start mounting up and there will be all sorts of further electrical irritations. You've obviously got a good eye. The 4 Series Gran Coupe 420i is a stunner and the modular B48B20A engine replaced the troublesome N20B20 engine as part of the 2017 facelift. We tested the 4 Series Coupe but not the Gran Coupe. So, too, is the new Peugeot 508. And the 508 SW.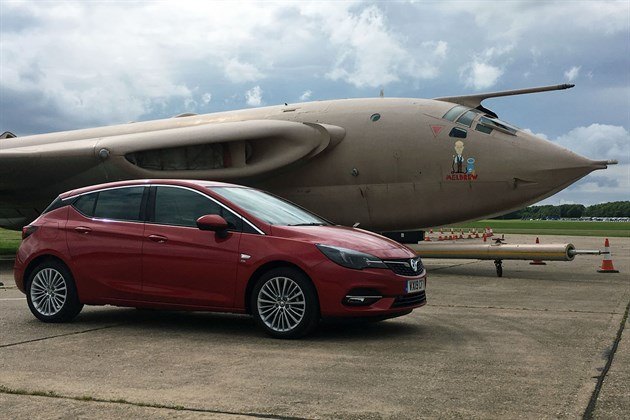 "It Astra be perfect"
What is your opinion on a Vauxhall Astra turbo petrol manual 1.4 or 1.6?
AY, Turkey
Astras have been very successfully re-engineered with new engines and transmissions, road tested here. This gives you the full low-down on the Astra K model.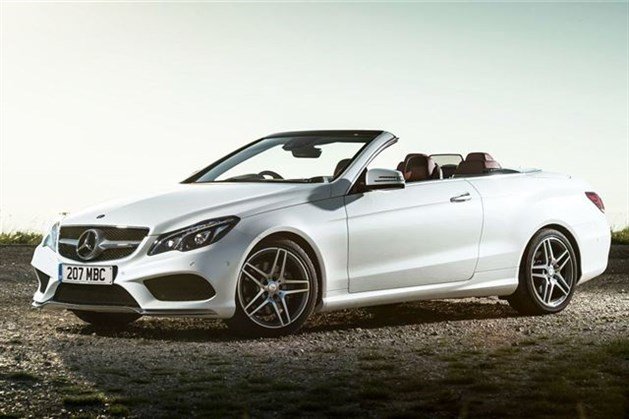 Preaching to the convertible 
As part of an effort to grow old disgracefully, six years ago I bought a four-year old E250 SE CDI Blue Efficiency Cabriolet. 2.2 Diesel. It was at 40,000 when I bought it and we have now got to 80,000. I have it serviced by Mercedes and it has been trouble-free. I love it to bits, and driving over the Alps with the lid down is as good as it gets. My question is would you advise keeping it or replacing it? I don't think I can justify a new one, so it would be a three or four-year old model. If you say "change", is there a particular model you would suggest? The present car must have little value by now, yet it is running very well, all of which favour keeping it, but you might tell me on balance hefty bills could be soon expected. Your thoughts would be much appreciated.
TB, Petersfield
I'd wait a bit because the new 1,950cc Mercedes Benz diesel engine is vastly better than the old 2.1 diesel. But the new diesels are not yet 4 years old. See Mercedes-Benz E-Cabrio 2017 Road Test.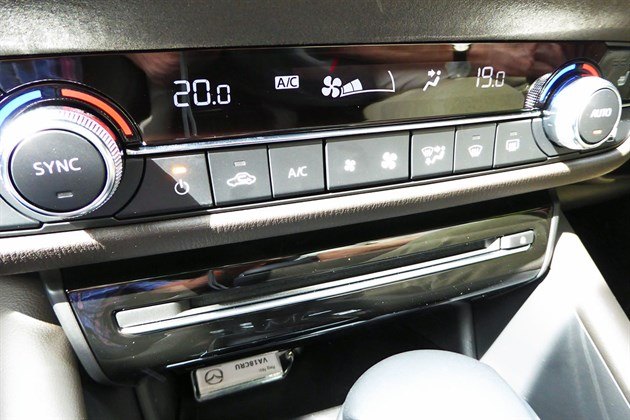 CDs of discontent 
I have just bought a new Audi A6 Avant and am disappointed to learn that it has no CD player. My collection is precious with many unique artists. Could a player be fitted?
DB, via email
Very few new cars apart from Mazdas come with CD players. You might be able to get one fitted by a car infotainment specialist but that leaves your precious collection vulnerable to theft from the car. Better to transfer to a smartphone and use Apple CarPlay or Android Auto, or an iPlayer or a USB stick.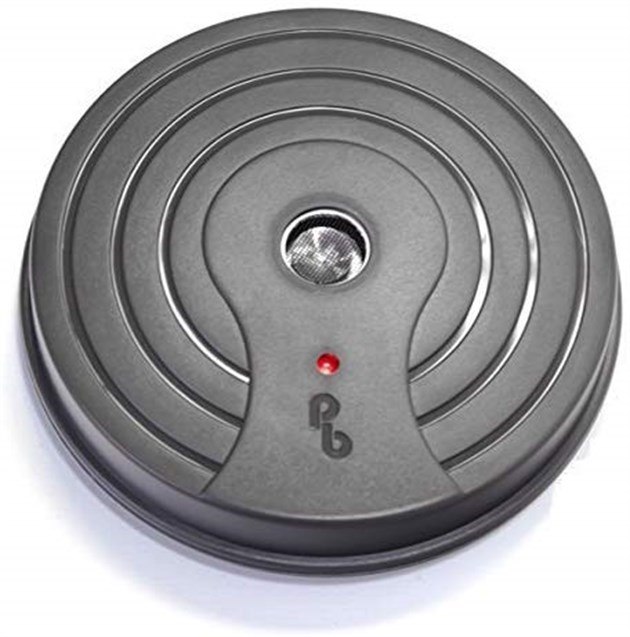 Mouse house
We have suffered from intrusion by mice and squirrels in at least 5 of our cars.  We live in a wooded area with only carports, and have found a mouse nest in the spare wheel mounted on the engine of a Volvo. In that case the mice nibbled at a hard plastic air intake to the carburettor. ¾ of a stone of acorns in the drain pipe from the wiper area of a FIAT Sedici. Mice nesting on top of the engine of a Skoda Octavia and nibbling at the wiring. Attempted nesting in oak leaves in our Yeti. And now mice nesting in the acoustic insulation under the bonnet of our FIAT Panda Cross. I was of the view that they were better off there than in the engine compartment nibbling away. However, I was given a tip today by our new (to us) old-style mechanic and his wife – sheets of 'Bounce', tumble dryer softener (other brands are available), in the engine compartment and boot. I am reliably informed that classic car owners who store their cars for long periods, know of this and it could be called 'Mouse Gone.' I hadn't heard of this before and can't wait to try it.  Plus some conkers to deter spiders and problem solved.
AI, via email 
If it doesn't' work you'll find Electronic Rodent Repellers on Amazon: https://www.amazon.co.uk/ / Or simply Google <electronic rodent repellers> This looks good: https://stop-mouse.co.uk/ /  This is only £10: https://www.primrose.co.uk/battery-operated-sonic-rat-and-mouse-repeller-pestbye-p-1618.html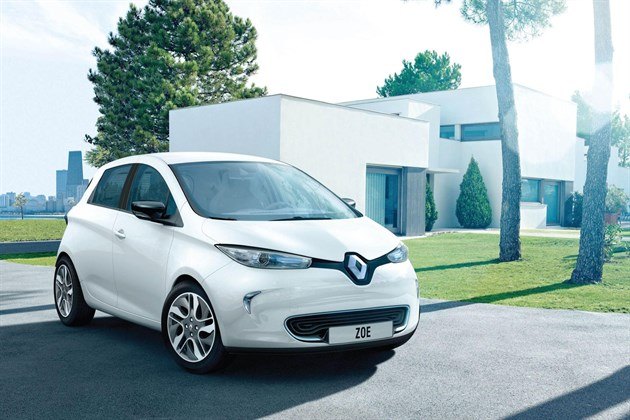 Electric shocks
We have had a Renault Zoe for 2.5 years. In between its 9 breakdowns and stay-overs at the nearest qualified dealer 40 miles away it has been great, if not immensely annoying. Our concern is that in about 6 months we will be faced with significant costs currently covered by the warranty and no choice of where to go for repair quotes as only Renault will touch it. Should we look to trade her in now? Buy a small petrol car until electric is more reliable? I would appreciate your advice, love the column, my go to read every week.

BT, via email
Sadly, it's good thinking to get out of the car. It will be worth a lot more if you own the battery rather than lease it. Our pricing system works on averages and does not distinguish between owned and leased batteries. Renault says residual values are rising. 16 reg: https://www.honestjohn.co.uk/used-prices/Renault/Zoe/2016/ 18 reg: https://www.honestjohn.co.uk/used-prices/Renault/Zoe/2018/ (Insufficient 17 reg on offer for the system to work) Some phenomenal deals on 19 reg cars generally here: https://www.honestjohn.co.uk/best-pre-reg-and-nearly-new-car-deals/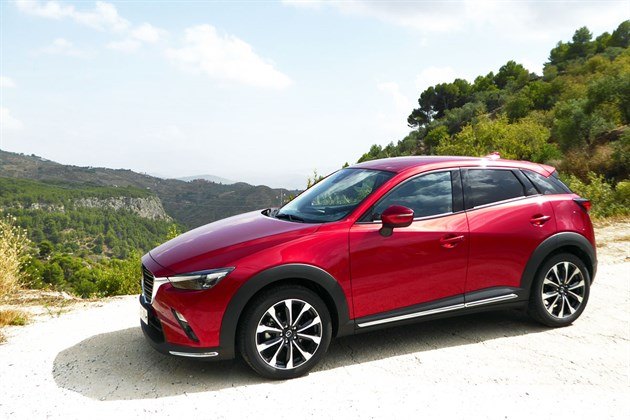 RAV Flaw
Very sadly, I have to replace my beloved Toyota RAV-4 with another automatic petrol 4x4, preferably. Any ideas, please, of what would compare favourably?
JF, via email
Honda CR-V hybrid 4WD; Honda HR-V Sport CVT-7; New 2.0 litre Toyota C-HR hybrid 2WD; Suzuki Vitara 1.4T Boosterjet 6-speed auto; Peugeot 3008 EAT8; Mazda CX-3 auto (photo); Mazda CX-30 auto.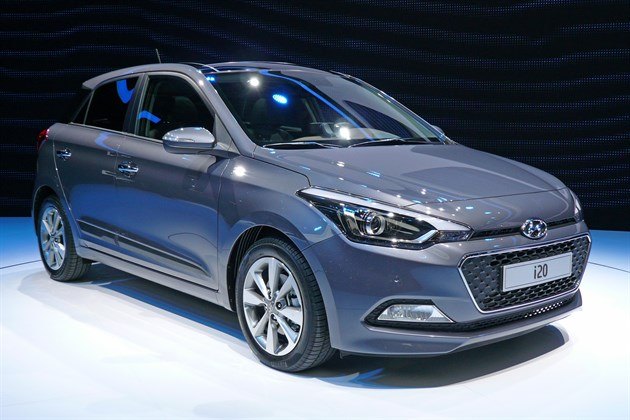 Unconverted
I recently bought a Hyundai i20, which was sold as an automatic, but it certainly isn't. Yes, the car has two pedal control and changes gear automatically, but it is nothing like other automatics that I have driven. It requires a totally different driving technique from a normal automatic. When driving in stop-start traffic, when you brake to a stop, the engine revs drop to tick-over and the car appears to drop out of gear. Fine so far, but if you apply the handbrake, and release the footbrake, the revs increase, 1st gear is engaged and the car will pull forward against the handbrake. Thus, the handbrake is only a parking brake, and the footbrake is needed to keep the car stationary. When stopping in traffic in a situation where you have prior notice of the need to move, such as traffic lights, neutral can be engaged and the handbrake applied. However in constant stop start traffic, it is essential that the footbrake is used to keep the car stationary and in neutral. This results in the constant use of brake lights to the annoyance of the following driver. Another quirk of this transmission  is the fact that you can roll back on a slope in neutral, between releasing the footbrake and pressing the accelerator. This does not always happen, though. The use of the engine start-stop system further complicates the above problems, but at least, this can be turned off. It is odd that the revs can climb from around 750 to over 1,200, and gears engage merely by taking your foot off the brake pedal and with no accelerator input. The main dealer has checked the settings, and claims that they are within tolerance. Both my wife and I, after some months, are developing driving techniques to overcome these quirks, but it certainly does not drive like a true automatic.

CW, via email
Hyundai/KIA have gradually been switching their older models over from torque converter autos to their own DCT-7, which is a dual clutch pre-selector box like a DSG, EDC or Powershift, but better developed. Yes, you have to change your driving technique to suit the fact that it also comes with a start/stop system. The way to hold it on hills, etc. is, of course, to use your left foot to brake, which, once you get used to it, is a far more effective (and much quicker) way to stop an automatic anyway.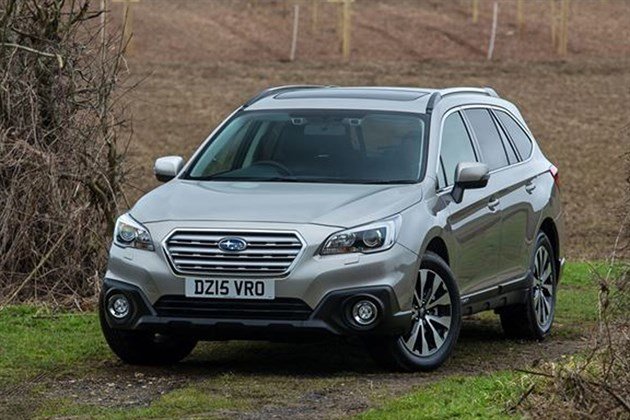 Sub zero 
I recently bought my lifelong dream car, a new Subaru Outback. Now I hate it with a passion. Living in a Highland fishing village it was everything I hoped for, the best car in the world: very reliable, superb to drive and excellent off road. That was until I discovered two pieces of supreme design stupidity built only into new UK spec cars, that drive me to distraction. A real deal breaker had I known. The keyless entry will only allow me to open the driver's door, while passenger doors have to be unlocked from a switch inside the driver's door. In US and Australian models, or elsewhere, you can go into 'settings' and decide if you want the keyless entry to open one or all doors. There is no such function in UK models. My wife is permanently on crutches, so I find myself forever running around the car to help her. In our old fishing village there is no street parking, so I must reverse into my garage where the back door won't open, so we want to put shopping on the back seat, which again has me forever running back and forth around the car to be allowed to open the nearside back door. It is unnecessarily stupid. Subaru does not seem to care. They have my money so it's tough luck. So, please help me get an answer. Is there any way I can get all four doors to unlock? Can I order parts in from Subaru USA that will allow me the same settings that Outbacks in the USA enjoy? The other stupidity is the radio turning itself on all the time. Get in the car and the radio comes on. Whatever you do, the radio comes back on. Adjust the zoom on the satnav, the radio comes on; check the mileage, the radio comes on. Some geek has designed it that way and it cannot be stopped to the fury of every owner I have met. This is my car.  I just want all the doors to unlock and I want to decide when the radio comes on.  
DL, via email
The locking is probably a security feature to help prevent hijacking and get the insurance rating down a notch. I would guess it can be re-set by a security specialist to open all the doors, but you would then have to declare the modification to your insurer and possibly pay an increased premium. The satnav/radio will be a UK retrofit because you wouldn't understand the Japanese satnav. Again, there will be a way to sort that out unless it's embedded in the type of infotainment that the IM Group fits to UK cars. Presumably you can still turn the volume of the radio down?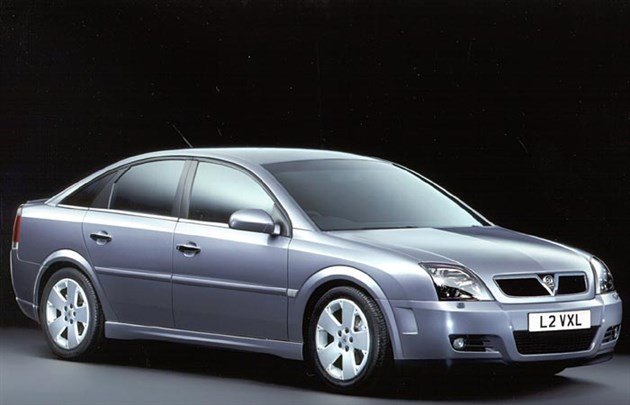 Pull-over?
I am considering replacing  my 2002 2.2 petrol Vauxhall Vectra hatchback. As a fit 84, I tow a medium sized caravan around an average of 700 miles a year. The Vectra has been a fine tow car over the years. Its predecessors were a 1.6 Cavalier and a 2.0 Cavalier, all petrol. My annual mileage is now around 5,000. I require a petrol manual hatchback, with cruise control. Not an SUV. I have looked at several  cars online, but they don't match my requirements I like the new Insignia  but they now only have 1.5 litre petrol engines, albeit with a turbo. I have £18,000-£20,000 to spend. Please may I have your views?
JS, via email
A smaller turbo petrol will give you more torque that you need for towing at lower engine revs than a non-turbo petrol so is very much worth considering. Just remember to idle the engine for a couple of minutes whenever you stop after towing to keep oil circulating through the turbo bearings and help it to cool down. The penalty of not doing this is turbo bearing oil feed and oil return pipes blocked with carbon and a failed turbo bearing through lack of lubrication. That said, Mazda 2, Mazda 3 and Mazda CX-3 Skyactiv G (G for Gasoline) engines don't have turbos and are all good to drive. Ford's new 3-cylinder 1.5 Ecoboost in the Focus and Mondeo is very good indeed. Renault's new 1,332cc 4-cylinder in Mercedes A Class and, Renault Meganes has plenty of torque at low revs. There were some doubts about VAG's 4-cylinder 1.5TSI in the Golf, Passat, Octavia, Leon and Superb, but there is now a software fix for low speed hesitation.
Click back to Honest John's Motoring Agonies 14-12-2019 Part 1
Comments
Author

Honest John
Latest