Honest John's Motoring Agony Column 16-11-2019 Part 1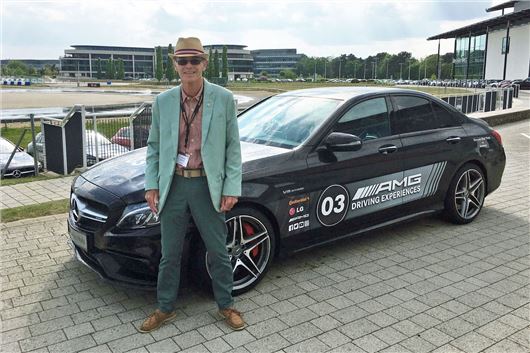 Published 15 November 2019
This week's agonies and ecstasies concern themselves with buying left hand drives, switching to superfuels, buying mild hybrid Mercs and in Part 2, affordable E-Types, curing a squeak, taking a back seat, enjoying 'Magic' moments and much, much more.
As usual, emails to Honest John should be addressed to: letters@honestjohn.co.uk  Please try to keep them as short as possible.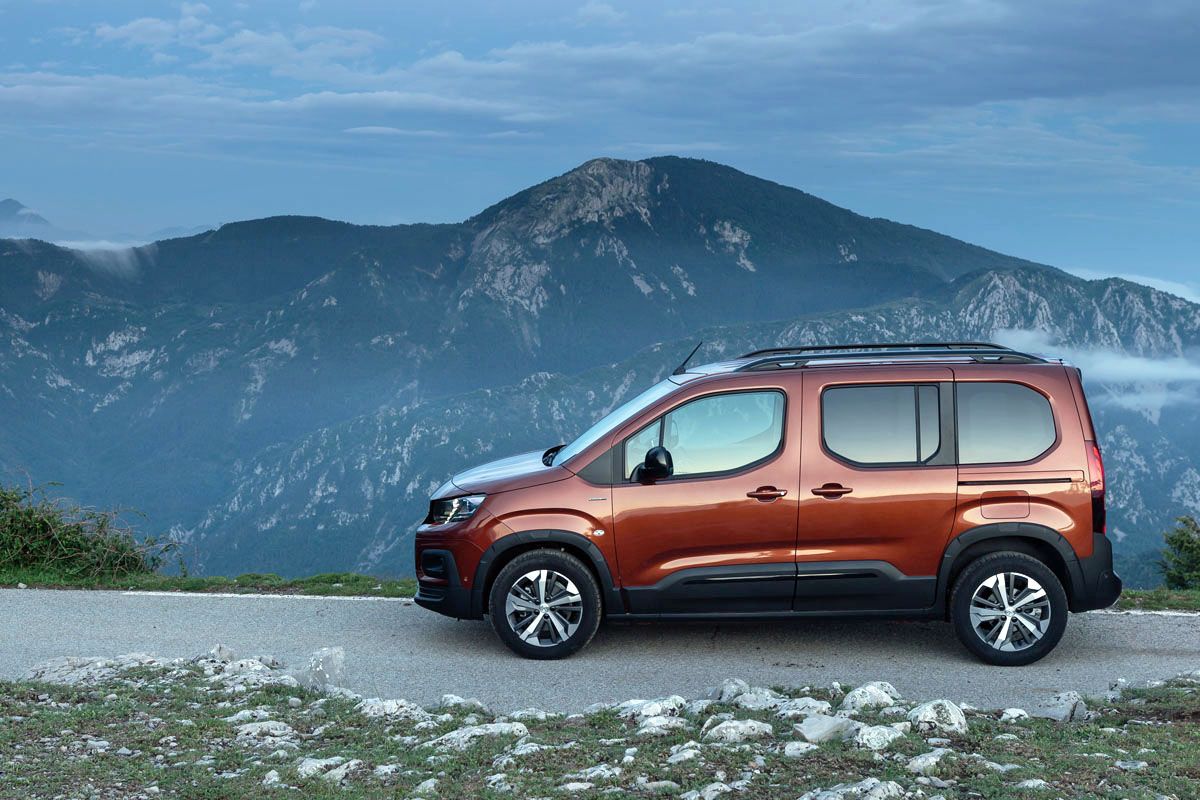 Viva Espana
Our daughter lives in Spain where used car prices are very high. She is considering coming over to the UK to buy a left-hand drive Berlingo (or similar) and driving it back.  Does this make sense and if so can you suggest a good source of left-hand drive cars?  Also, can you suggest any other Berlingo type cars she might consider.
NF, via email
Makes no sense because where will the LHD car come from? It will have to come from Europe where, relative to the steeply declining value of the Pound Sterling, cars are more expensive. The new model Berlingo is very good. Unless she will do a colossal mileage, best bought with the 1.2 PureTech petrol engine rather than a diesel. if buying used, diesels are far more common. Alternatives: Peugeot Rifter, Vauxhall Combo Life, Toyota Lite Ace Verso, VW Caddy Life and Maxi Life, Renault Kangoo, Mercedes Citan, Ford Tourneo Courier, Ford Tourneo Connect.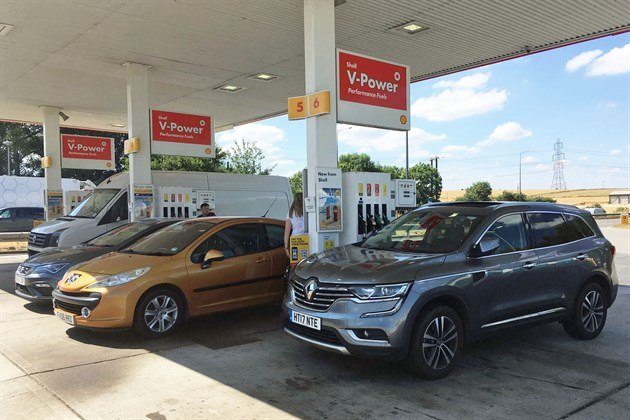 Shelling out
I have noted your consistent advice about using 97-99 RON unleaded petrol since you first wrote about it. This latest article made me decide to change from 95 RON, however when I got to the pump I still had doubts about doing this. So please could you put my mind at rest on two matters. Is the extra cost value for money? Can you confirm that there is no possibility of any damage being done to the car engine? Your reasoned confirmation about these two areas of doubt would I am sure, persuade me and many others to make the change.
NT, via email
If you use the extra torque at low rpm to change up earlier you get more miles per gallon. The additives in Super keep the fuel injectors and valves clean (a new set of injectors can be £2,000). Modern engines are optimised for super for the best economy and lowest emissions, so a lot of good is done and no harm. Get the Shell Go + app on your smartphone and you can save £15 a month. I do.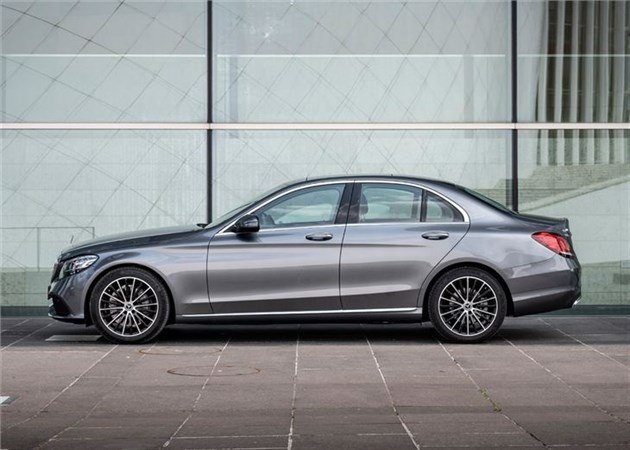 Mild mannered
I am looking at purchasing a Mercedes 1.5 litre petrol hybrid. I have 3 journeys each week of 2 miles each way, 2 or 3 of 6 miles each way then holiday touring and general use; about 8-9000 miles per year. Anything else of a comparable size and comfort I should consider.
KB, via email
I guess you must mean the Mercedes C-Class 1.5 litre mild hybrid. Andrew tested it here: /road-tests/mercedes-benz/mercedes-benz-c200-2018-road-test/ But easily missed because it wasn't clearly labelled as a mild hybrid. (I missed it too.) The obvious alternatives are the VW Passat GTE PHEV estate and the BMW 3-Series hybrid Touring.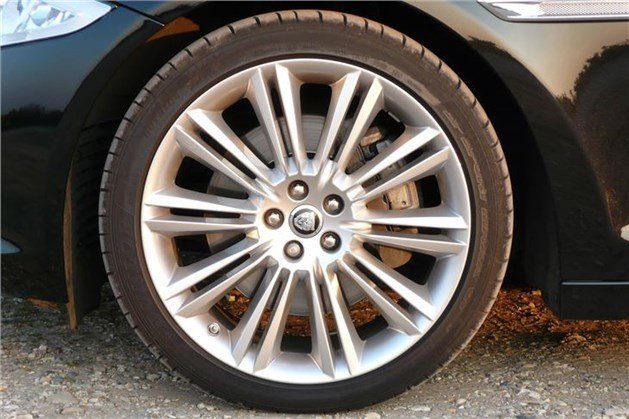 What the buckler saw
I recently bought a 2017/66 Jaguar XJ with 25k miles from a JLR dealership in Derby through their 'approved used' scheme. It had a severe judder on the test drive, which I notified them of but bought it on the basis that they fixed it. They assured me it had been fixed when I picked the car up. It hadn't been. I live in Winchester, so having driven it home, I took it straight into the JLR dealership in Southampton. The judder is apparently due to 4 buckled wheels. The selling dealer has authorised Southampton to replace the rear wheels (and indeed the front brakes which were also bad), but I am pushing them to complete the job as the vibration, although less, is still there. Do you think I am being reasonable? And any idea where I'd stand legally? If they don't fix it, would this be sufficient grounds to reject the car under the Consumer Rights Act?
GE, via email
Yes, of course you are being reasonable. These are your rights: /faq/consumer-rights/ The car is probably on 20-inch wheels with 275/35 ZR20 tyres which can buckle easily. You need to send a letter expressing your disquiet to the dealer principal of the supplying dealership. Mention taking the matter to Small Claims. Send it by Post Office Special Delivery, keep a copy, staple the certificate of posting and certificate of delivery to the copy so it becomes a 'matter of record' to show the court that you attempted to resolve the matter "reasonably" without involving the court.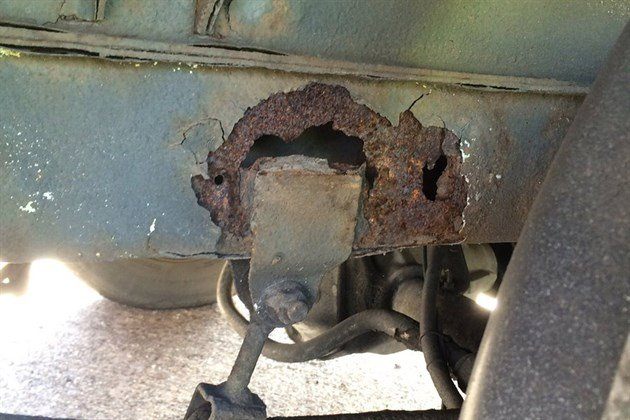 Gone girl
Our Mercedes is being scrapped. We are now looking at a used 2018/19 BMW Touring estate or similar. Any advice would be great appreciated. 
PW, via email
1,800-mile test: /road-tests/bmw/bmw-g31-530d-touring-2017-extended-test/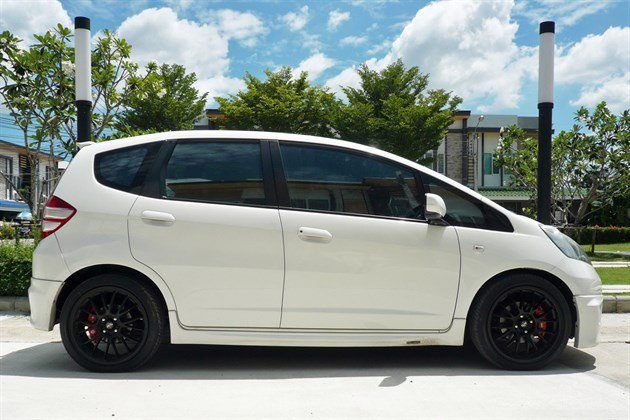 Lost Notes
My partner has just had her 2013 Nissan Note 1.6 automatic written off in a sideways crunch with an articulated lorry. Fortunately there were no serious injuries, just a couple of bruises and a shaking up. Obviously she now needs a replacement. Being a lady of advanced years she needs something with very similar characteristics, in particular easy entry and exit(sit up and beg type). It's main use will be as a runabout (20 miles or so) but needs to be comfortable enough for occasional long distances. The Note, which she found ideal, has been discontinued. Doesn't have to be new; within the last couple of years would be ok. Can you point her in the right direction?
CH, via email
This must have been one of the last original model Notes that was succeeded by a later Note that went off sale in the UK last year, though it continues in other parts of the world. The best direct replacement is a Honda Jazz 1.4iVTEC CVT-7 of around the same age.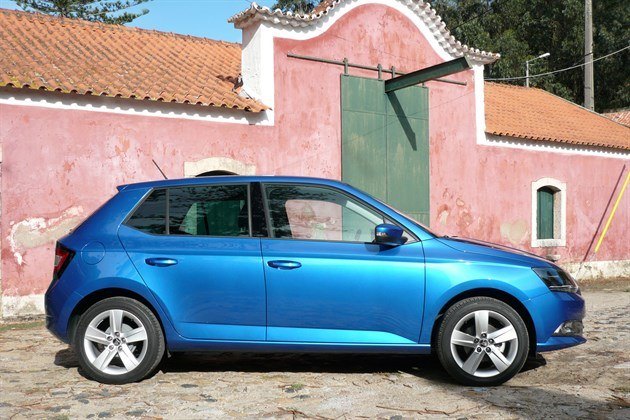 Open doors policy
I have a couple of queries relating to my 2015/65 Skoda Fabia 1.2 TSi 90. The car covers less than 5,000 miles per year but despite the low mileage I am told the cambelt and water pump require changing every four years. Is this necessary? How would I access the battery if I neglected to keep it charged and it were to go completely flat while the car was deadlocked? The driver's door can be unlocked with the key, which normally would also release the passenger door, but presumably the latter requires battery power. The passenger door couldn't be opened manually if deadlocked, but needs to be open to operate the bonnet release lever (no doubt designed for LHD cars). Your comments would be much appreciated.
JW, via email
Yes, ever since VAG switched the EA111 over from chain cam to belt cam it seems to have been prescribing 4-5 year, 40,000-mile timing belt changes. Same for the 1.0TSI. We won't contradict that because if the belt fails or comes off you'll be into around £5,000 for a new engine. The answer to your other question is to apply power to the car's system via the direct accessory socket. That is the one that will supply 12v power to accessories with the ignition off and which you would use to charge the battery with a solar panel or connect a battery conditioning float charger.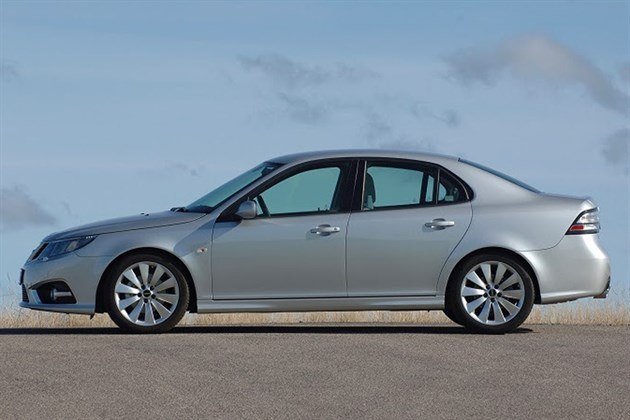 Life is Swede 
I currently drive a SAAB 9-3X and I have been very happy with it, it will be 10 years old next month and it is the petrol manual gear box: proper 4-wheel drive. Occasionally I consider changing it to something more modern as my wife also drives the VW Touareg tech and it has a lot of safety gadgets on it, but I don't really know what the equivalent would be, if indeed there is one at all? I do quite like the look of the Audi A4 Allroad, but wouldn't pay that sort of money. I also like some of the Volvos but don't know which ones are the best. My thinking is to get something around three years old if I do change and but I would like a car that is solid and is good quality. I put a mountain bike in the back of my SAAB and like the 4-wheel drive and would still prefer a petrol manual. I wondered what your thoughts were please, I would still like something that is a little bit of an individual's car if you know what I mean?
MW, via email
The best current Volvo SUV is the XC40. See: /carbycar/volvo/xc40/ This contains links to three road tests of the D4, T5 and T3.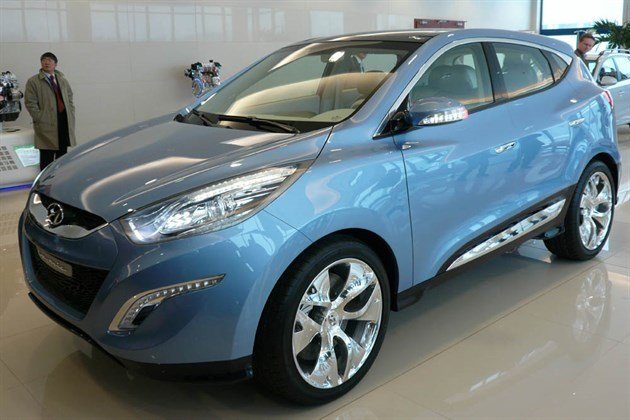 Misleading omission
I have just purchased a used Hyundai ix35CRDI, first registered in March 2014, so just out of manufacturer 5-year warranty. On the way home I noticed a tyre pressure warning light on the dash and it is now on all the time. On checking the car's MoT history on the .gov website this fault seems to have been there for some time. Have I a case to get the dealership to rectify the fault as it was sold with an MoT with an advisory to repair the fault as soon as possible. This was not pointed out to me when I bought the car. On the other hand, as the car is so recently out of warranty and the fault has been extant while it was still under warranty, do you think Hyundai might contribute to the repair cost?
VW, Telford
The supplying dealer is liable to fix this under the Consumer Protection from  Unfair Trading Regulations, May 2008: /faq/consumer-rights/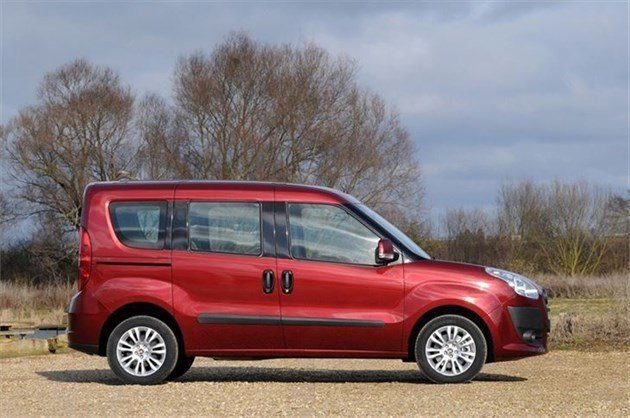 Doblo, or quits
I purchased a used 2008/58 FIAT Doblo van, 1.3 diesel, 2 years ago. (I bought the vehicle as it was adapted for wheelchair use). After a while the acceleration and power were sluggish and the DPF was found to be blocked. After a new DPF was fitted, the performance improved dramatically but now the exhaust intermittently emits offensive smelling blue fumes. The catalytic converter has also been replaced. The van at 68,000 miles has passed the MoT and diagnostic testing did not reveal any problem. Is it worth having further (possibly expensive) investigations carried out  as I no longer need a specially adapted vehicle? Thank you in anticipation of your assistance.
MC, via email
If it has a fresh MoT which it has passed on emissions then you should have no qualms about selling the van. What I would do is add a bottle of diesel fuel system cleaner to half a tank of fuel, run that through, then switch over to superdiesel and run on nothing but that from now on.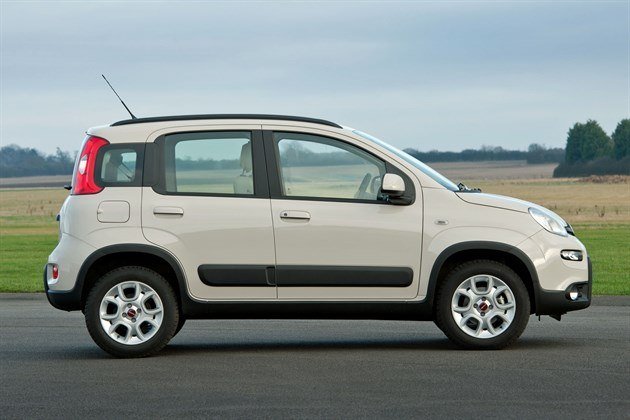 Pandamoanium
I own a 5-year old FIAT Panda 1.2 4-cylinder petrol car purchased 2 years ago from a FIAT dealership with a 1-year guarantee. After a month or two I returned the car to the garage complaining of a jerkiness and hesitancy, particularly around 1,800 rpm. I was told they could find nothing wrong. The problem persisted and I mentioned it again when it was serviced by another branch of the same dealership just before the guarantee ran out. No problem could be found, I was told. I would be grateful for any help you can give me in diagnosing what is causing this.
RF, via email
There was a problem (featured on BBC Watchdog) after FIAT retuned this engine to pass a new round of emissions tests. It will probably run a lot better on Superunleaded, preferably Shell V-Power 99RON, because that gives more torque at low rpm.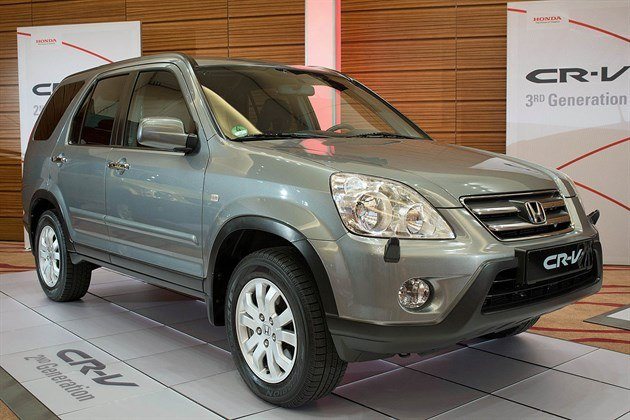 'D' lighted 
I have Honda CRV 2002 auto 90,000 miles. Over past 10 years the 'D' light occasionally flashes. I had several diagnostics which are conflicting, ranging from possible horrendous transmission problems to pressure electric contacts, but did nothing about it as it goes away. Once a USA website said check the filler cap, and yes I had caught the cap retaining string in the thread. I recall you saying something about vacuum in the tank? Last few years been running on Supreme, no problem, could not find a pump recently and filled with 95 Octane, is it just a coincidence the light is flashing now, after a few years, or is there an underlying problem which needs attention? (Of course it has never happened when it goes in for yearly service, except once after having the transmission fluid changed, but by the time I returned to the garage (1 hour) it had stopped, and I did not fancy having to pay Honda for another diagnostic).
JB, via email
This 17-year-old engine obviously 'likes' 99RON Super rather than 95RON premium so try switching back to that. And the automatic transmission could probably do with a fluid and filter change by a member of http://www.fedauto.co.uk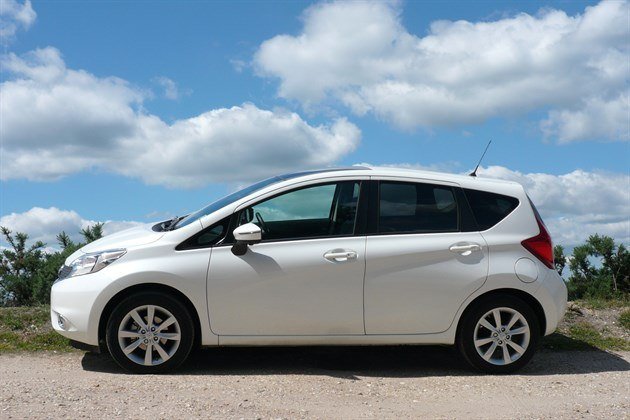 Notes, from a small island 
I have a 2017 Nissan Note automatic with 27,884 miles. I have been getting a knocking noise, so took it to Nissan dealer, who investigated and has informed me that it needs a new gearbox. They got the go ahead from Nissan to do this. Does this sound right?

AJ, via email
Quite a common failure with the CVT in the K13 Micra and the Note. Lucky it's under warranty and being replaced without question. The Note has been discontinued in the UK, though continues on the other side of the World. The new stepped CVT is the latest Nissan Micra is much better.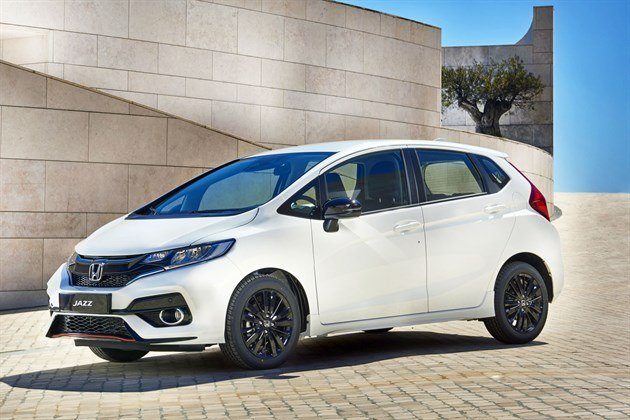 Spoiled Sport 
I was on the point of buying a new Honda Jazz 1.5 Automatic when I heard it was being discontinued because of emission issues. Is this correct? What would be the downside of purchasing this car now? Do the same issues affect the 1.3 model and would this be a better buy? Alternatively, would it be better to wait for the new hybrid Jazz which I understand will be available in Spring 2020?
AS, via email
There will be a new Jazz next year, including a hybrid version. While every new car registered since 1st September 2018 had had to pass WLTP emissions tests, all new cars registered from 1st September had to pass even more stringent and very time-consuming RDE1 emissions tests. As a result, production of many models close to the end of their model life stopped because it was simply not financially viable to put them through RDE1. Production of the similar KIA Venga and Hyundai ix20 also stopped. Nissan Notes have not been available in the UK for a year. But if you can find a Jazz 1.5iVTEC 130 Sport manual or CVT auto, buy one, especially if it's going at a discount. It is by far the best Jazz so far. We have a 2010 Thai version 1.5i VTEC 5-speed torque converter auto now with 200,000 kilometres and it still runs beautifully smoothly (apart from suspension rattles).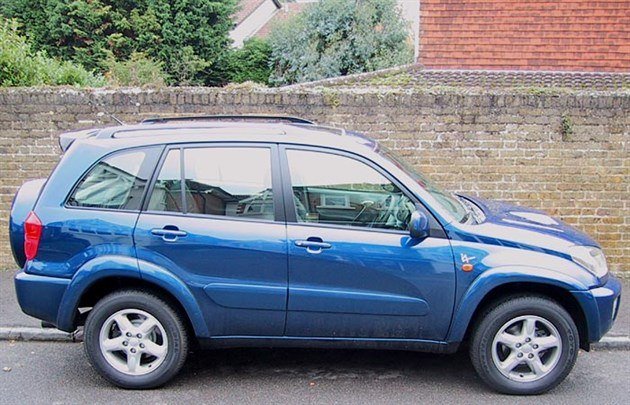 Must be choking
My RAV-4 has completed 60,000 absolutely trouble-free miles, but suddenly appears grossly over choked on starting. It threatens to run away unless I keep my foot on the brake. After about a mile it returns to normal. What can have brought this about ? My garage has tried to remedy it without success.
RG, via email
You don't say if it has a petrol or a diesel engine but you imply it is automatic. All that is happening is that the engine is revving a bit higher on start-up to more completely burn the extra fuel it needed to start in the first place. Could be that the injectors are a bit dirty. Try a fuel system cleaner in half a tank of fuel, use that up, then refuel with Superunleaded or Superdiesel and run only on that.
Bill and Benz
I am looking to sell a 1965 Mercedes 220S 2,195cc with only 54,000 on the clock and a Mercedes 280 SL Auto from 1 April 1985 with 58,000 on the clock. Both cars are in very good condition. I really do not know the best way to go about selling them. My wish is that they go to a collector, definitely not to a dealer. I have been in touch with the Mercedes Car Club and am putting an advert together to go in their members magazine. Any other suggestions would be really appreciated. How do you come up with a valuation for a start? Classic car trader and Autocar trader give wildly varying ideas on value. I would welcome your thoughts.
SB, via email
I recommended SB to try http://www.historics.co.uk because its November 23rd auction will be held in the highly appropriate venue of Mercedes Benz World. Alternatives are http://www.brightwells.com (held at Leominster and at Bicester Heritage); http://www.barons-auctions.com (held at Sandown Park); http://www.hand.co.uk (Imperial Gardens, Buxton); http://www.amgliacarauctions.co.uk (there are several more).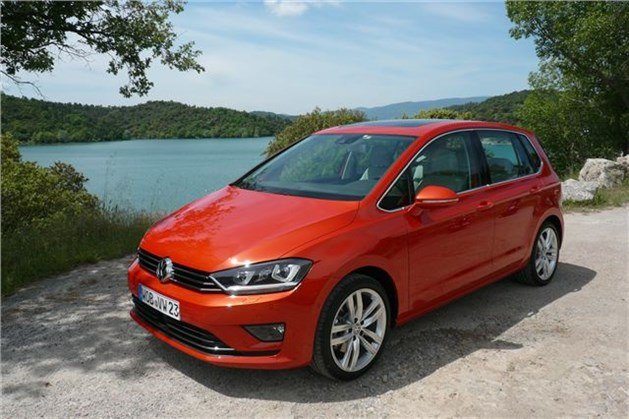 Higher car
My VW Golf is now too low for easy access  with my arthritic knees. Can you recommend a medium SUV, petrol with high ground clearance? I do about 20,000 miles a year on country roads.
RN, via email
If you want to stick with VW, then, better than an SUV, a VW Golf SV: /road-tests/volkswagen/volkswagen-golf-sv-2014-road-test/ Or, the smaller VW T-Cross: /road-tests/volkswagen/volkswagen-t-cross-2019-road-test/
Click to Honest John's Motoring Agony Column 16-11-2018 Part 2
Comments
Author

Honest John
Latest