Honest John's Motoring Agony Column 26-10-2019 Part 2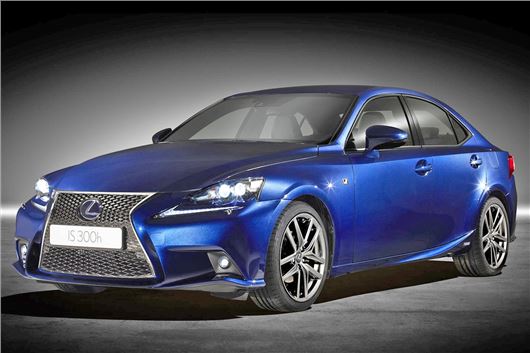 Published 24 October 2019
In Honest John's Motoring Agony Column 26-10-2019 Part 2, we listen to a taxi driver, replace an automatic, diagnose some wet patches, praise 60 profile tyres and much more.
Click Back to Honest John's Motoring Agonies 26-10-2019 Part 1
Professional advice
I had a long talk with a taxi driver about his Lexus, IS300h, asking why he bought it, and its merits, if any. He told me his previous car had been a Mercedes C200 diesel and that, in his opinion, was nowhere near as good as the Lexus. I was fascinated by this. He claimed the Merc needed brake pads every 20,000 miles, the DPF had been a constant nightmare, eventually catching fire, the gearbox was never really smooth, though fuel consumption was ok, about the same as the Lexus, which he claimed was around 50mpg. The Lexus is petrol, of course, absolutely no comparison. In his opinion the Lexus gearbox was as smooth as it gets, his car had now done 103,000 miles, still with original brake pads, which for him was a revelation. Cheaper to service, even with Lexus Hybrid health check, for which he said they charged £60. Not the slightest problem with it since purchase. Quite an endorsement I think. Hope this might be of interest
PW, via email
No surprise at all. Toyota Prius and Auris hybrid taxis are regularly clocking up 400,000 miles plus with very little mechanical attention needed. I've never heard of any trouble at all with the epicyclic CVT that Toyota fits to Toyota and Lexus models.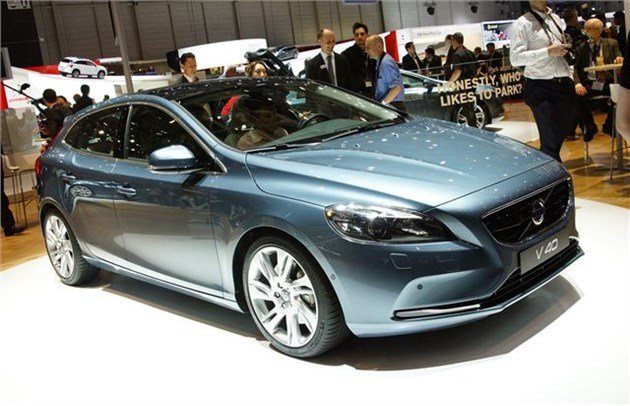 Automatic change
I have been driving my late husband's 2012 Volvo V40 automatic for the last 5-years, mainly because I was nervous about the buying and selling process. The Volvo has been terrific to drive, serviced exclusively by the Volvo dealer, but I am worried  things might to start to deteriorate. I would appreciate your thoughts on the V40 automatic or possibly a Ford Focus/C-Max automatic or anything else that could be suitable. My top budget would be £15,000 for a second-hand car.

JT, via email 
Avoid second hand cars with 'DCT' transmissions. That means Fords, Volkswagens, Audis, Skodas and SEATs. Look for something with a 'torque converter' automatic transmission. All Mazda automatics are torque converter 6-speed and I've never heard of problems with them. Suzuki uses 6-speed torque converter autos in a lot of its models (but not all). For £15,000, there are numerous used Peugeot and Citroen EAT6 6-speed automatics. Ford's latest models are 6-speed or 8-speed torque converter auto, but mostly outside your price bracket. Toyota CVTs are worth considering. So is a Honda Jazz CVT-7. Apart from the latest Micra, Nissan CVTs should be avoided.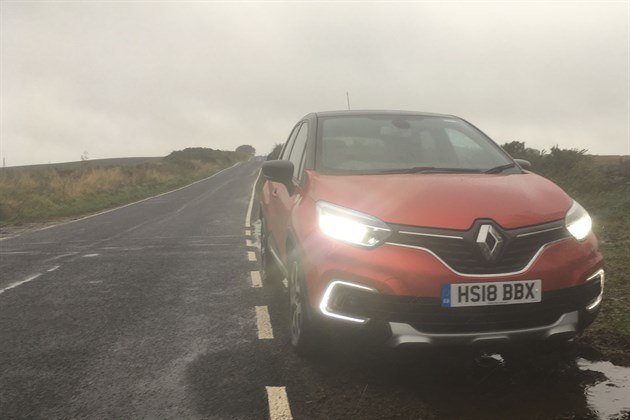 Soddens Law
My 2-year old Renault Captur has huge windscreen condensation problems when it is raining. The auto demist air con needs to be on most of the time just to keep it clear. Can you help, please?
RB, via email 
Probably a rain sodden cabin pollen filter because the bulkhead vent well drains were blocked, so the vent well has at times time become flooded with rainwater that has then seeped into the pollen filter.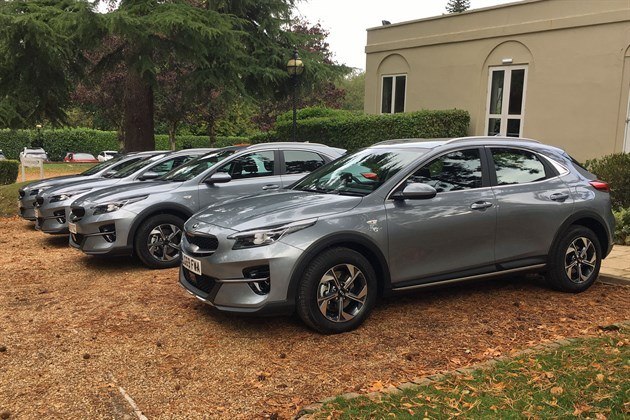 XCeeding expectations
I have owned a 2007 Ford Focus 1.6 automatic for the last 10 years. I have been pleased with it. I would like to replace it with a KIA of similar size, etc., and, of course, the long warranty and good reputation are key factors, too. Which model do you think I should consider. Happy with manual or auto. Again thanks for an informative and enjoyable column in the Saturday telegraph

LY, Ystradgynlais
A KIA Ceed 1.4T GDI 7-DCT: /road-tests/kia/kia-ceed-14-t-gdi-7-dct-2018-road-test/ Or, for a nicer drive on more comfortable 60 profile tyres, a KIA X-Ceed 1.0 T-GDI 2-Spec manual: /road-tests/kia/kia-xceed-10-t-gdi-2-spec-2019-road-test/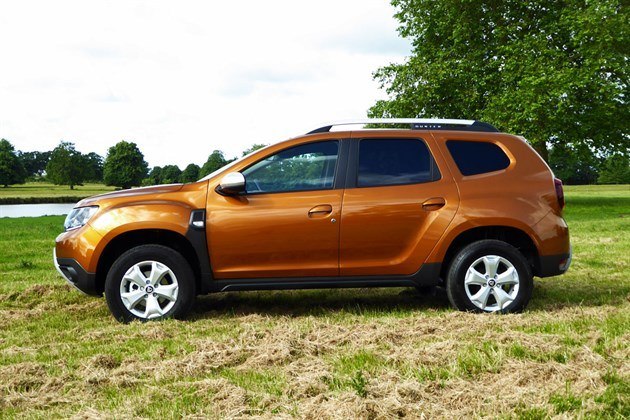 Pet subject
We are looking for a new small SUV capable of carrying two spaniels in the boot area. The Dacia Duster seems to offer remarkable levels of equipment for the money. Would it be a good long-term buy and which petrol engine from the range would you recommend? We will probably do no more than 6,000 miles a year.

NS, Darwen
Go for the 1.3TCe Comfort model. Test of the car before it got the new engine here: /road-tests/dacia/dacia-duster-2018-road-test/ Test of a Renault Kadjar with the same new engine here: /road-tests/renault/renault-kadjar-ii-2019-range-road-tes/ But one reader (just one very embittered reader) had a bad experience with the car here: /carbycar/dacia/duster-2018/good/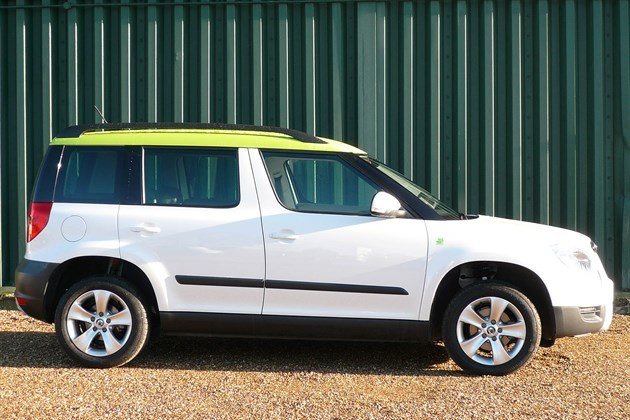 Dedicated followers
The ride of my Skoda Yeti on 16-inch wheels is already infinitely better than the ride on 17-inch wheels. Why do people like big 20-inch wheels with low profile tyres?

RT, via email
'Marketing' makes them seem fashionable because much more money is to be made from replacing the tyres. People are infinitely stupid. Just read 'Every Man in His Humour' by Ben Johnson, 1566.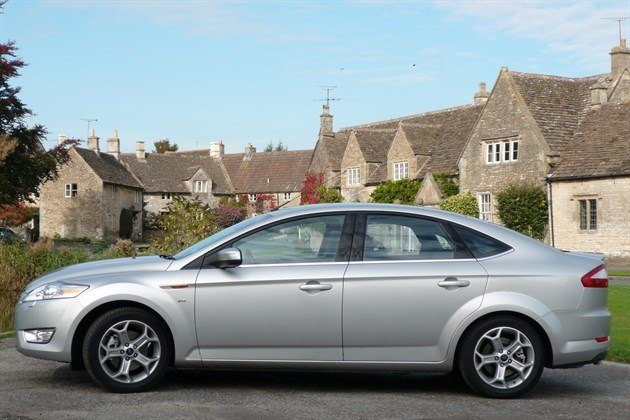 In denial
Hope you can advise me on what steps I could take to get my Complaint with Ford settled as they are denying any responsibility whatsoever. The clutch failed on my 2011 Mondeo in April. I had it recovered to a garage where, upon inspection, they found that the pressure plate had broken apart and punctured a hole in the gearbox which then also needed replacing, at a total cost of just over £3,300. Then, a month later in May, I received a recall letter for my car that stated there was a problem with the clutch slip detection software not working as it should and as a result there was a chance the system would not cut engine power back in the event of the clutch wearing and slipping, which could result in the pressure plate fracturing, just has it did for me in April. So if this system had been working as it should, it would have warned me of this and all I would have needed to do was replace the clutch.

DT, via email
This is an 8-year-old car, and Ford's 'recall' was a 'technical service update'. Assuming you originally bought the car from a Ford dealer and always serviced it at Ford dealers where 'technical service updates' are carried out, you could attempt a Small Claim on the basis that the car suffered mechanical failure due to a known manufacturing fault that the manufacturer admitted. But, because the car is more than 6 years old, it's outside any Sale of Goods liability either of the dealer or the manufacturer unless the recall was safety related, which it wasn't. (The same thing happens with VW Golfs.) See: /faq/consumer-rights/ and https://www.gov.uk/make-court-claim-for-money And I'll log your problem here: /carbycar/ford/mondeo-iv-2007/good/
Double sided
I recently saw a Hyundai Velostar, which looked the business with a matt grey paint job. Looking on the Hyundai website I noticed they are no longer available in the UK due to lack of sales. They look a great car. Why were sales so poor and was matt grey finish a factory spec?
AL, Ongar
I suspect the matt grey was a vinyl wrap. Performance of the Veloster didn't really match the look and buyers did not take to the unusual arrangement of 2 doors one side; 3 doors on the other. Road Test and Video: /road-tests/hyundai/hyundai-veloster-2012-road-test// Carbycar: /carbycar/hyundai/veloster-2012/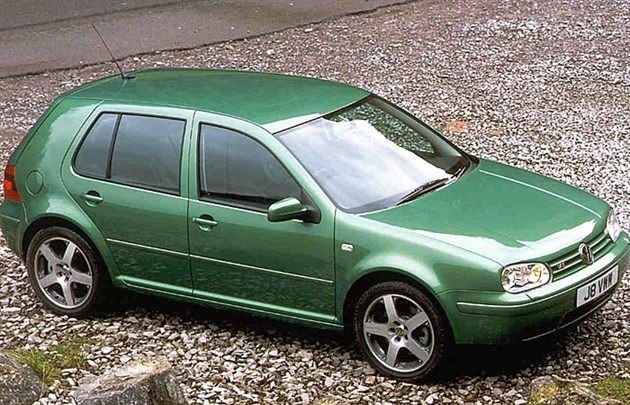 Reversal of misfortune
I have a problem with the automatic gearbox of my 17-year old 2002 VW Golf V5 automatic. I think the gearbox is a Jatco jf506e. It's a 'Tiptronic'. My car has been out of action for a few months now. The last time I used it I was trying to back off of my driveway. I selected reverse and the gearbox failed to engage the engine. All the forward gears work and the car appears otherwise fine. The car has covered only 82,000 miles. The transmission is "sealed for life", so the transmission fluid has never been changed. As a bit of background, about two months before I had this problem, the same thing happened. I dropped the automatic selector into reverse to back off of the driveway and the gearbox behaved as if it was in neutral (the same as the problem now). I had no pressure or movement. I then positioned the sector into neutral and proceeded to rev the engine hard. I thought that disturbing the engine/gearbox in this way would do something. And it did. When I then dropped the selector back into reverse it worked, and I managed to back out of the driveway and I had trouble-free motoring for a few weeks. The recurrence of this problem has stuck, however, and my hard-revving technique has unsurprisingly failed. I've tried to Google it and I understand I may have a blocked strainer or solenoid? Or perhaps a broken band?
AR, via email
Reads like a problem with a solenoid valve in the valve block. Get it to a member of http://www.fedauto.co.uk / Had you had a transmission oil change at an earlier date, then this might not have happened. Sealed for "life" implies a "life" of 7 years. Members of http://www.fedauto.co.uk have at least two different makes of automatic transmission fluid transfusion machines that can change the fluid in any torque converter auto. These include Wynn's TranServe, Mophorn Flush Machine DC12V 0-60PSI; LIQU MOLY Gear Tronic II.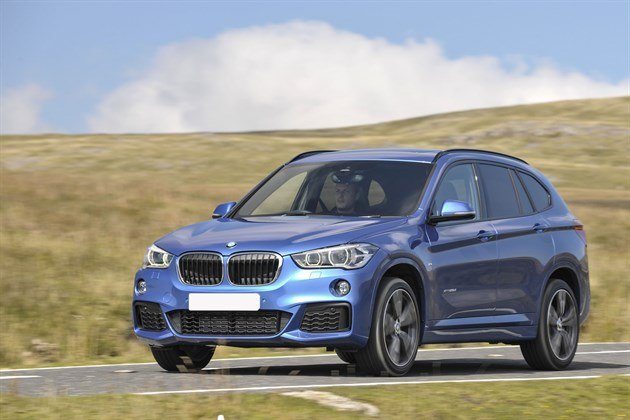 Double trouble?
I am thinking of buying a BMW X1 automatic for £27k, some 25% off the full retail price for a pre-registered car. What is the meaning of a double-clutch automatic, and is it a good gearbox?
VE, via email
It's a DCT, same as a DSG in a VW and Powershift in a Ford that have been a lot of trouble. But KIA's dry clutch DCT has been okay and so has Renault's. No reports yet of problems with BMW's, but it has only been out there for a year or so.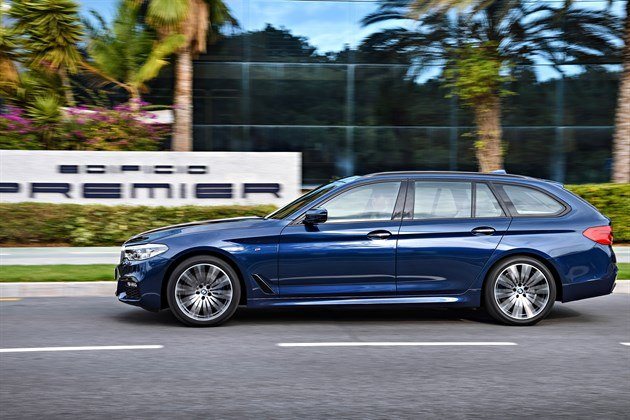 Taxing the brain 
I am thinking of buying a nearly new/used BMW 540i Touring, first registered in March, 2019. The rates of VED for this as a new car are £855 in the first year, and £460 for years 2 to 6. How and what would be the charge if I bought the car in October? The Govt website does not seem to cover this situation.
DN, Epsom
You will pay £465 a year up to year 6, going up about £5 a year. Where the car is less than 12 months old, the vendor gets back whichever is lower of the first tax payment when the car was first registered or the rate for the second tax payment onwards (in this case £460 because the car was registered in March 2019 before the rates went up by £5).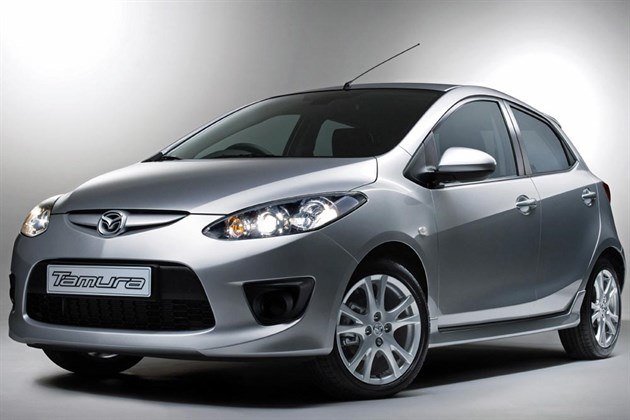 Commuting sentences
I have a new job which entails me driving a 50-mile round trip on mostly dual carriageway or A-road. I am lucky enough to own a low mileage BMW M5 F10, which I am understandably reluctant to put huge mileage on, mainly due to the fuel cost. Therefore, I am after a hatchback that will be cheap to run but comfortable enough for my 6ft 3in frame. I have a maximum of £6k to spend.

SE, via email
Non EU6 diesels will face penalties for entering many city ULEZ zones from next year so a lot depends on where you will be using the car and what the policies are there. A cheap diesel might make sense. Otherwise, not much performance but good at the pumps, a Yaris 1.33, a Jazz, etc. For more fun, a Mazda 2.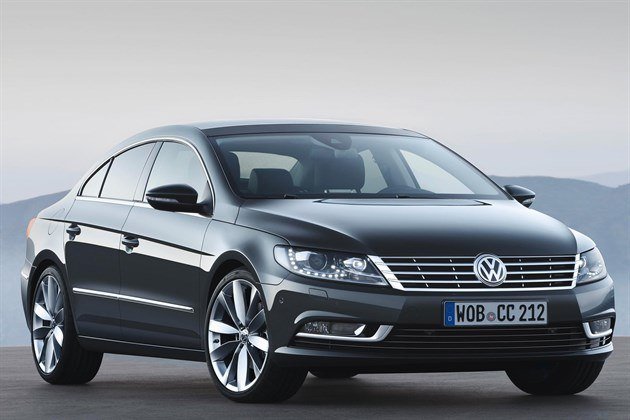 Minding his Ds and Qs
I read your Q and A article in the Telegraph every week, and have noticed that you quite often refer to troublesome DQ gearboxes. I own a 4-year old VW CC that has done 18,000 miles and has an automatic gearbox, but I am not sure precisely which type. I believe it to be seven speed, but the only other clue I have are the letters DSG engraved on the gear lever. Can you please tell me what type it is likely to be, and whether it is the 'troublesome ' variety. If it is, how does trouble manifest itself and what should I do to try to avoid it.

RH, via email
If the engine is 2.0 litres then it will have a DQ381 or DQ500 7-speed wet clutch DSG that is usually okay as long as it gets a transmission oil and filter change every 3 years or every 38,000 miles whichever comes first.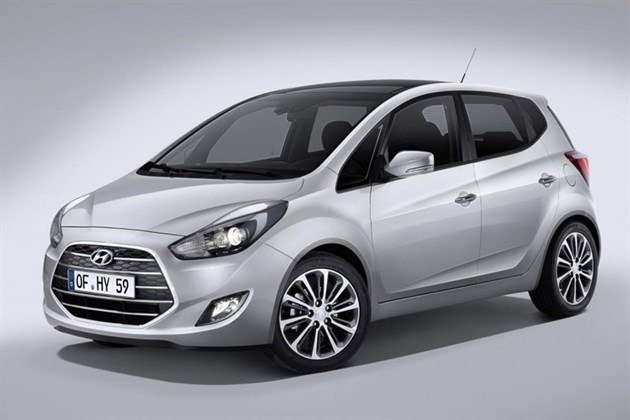 Last chance
I have been thinking of changing my 2008 Ford Focus Estate (84,000 miles) within the next few months as I am on my own now and would like something a bit smaller. I use it for local getting about and for longer journeys to visit family. I use a crate in the back for my two small dogs and sometimes need the rear seats up to carry passengers too. I had been thinking about a KIA Rio but on a recent exploration visit to my local agent I also liked the look of the Kia Venga and the Hyundai i20. I note from a reply you made in Saturday's Telegraph that you say the last batch of these must have be registered by the end of August. Do you mean that they are now both going out of production and will be obsolete? I know this doesn't mean that they are no use but would it be better to buy something that is still in production? I would appreciate some advice.
MT, via email
Yes, they are now out of production. Hyundai/KIA did not subject them to expensive RDE1 testing that all new cars must comply with from 1st September. Same with the very good Honda Jazz 1.5iVTEC Sport 130 that would also take your dog crate. Buy now if you can.
Click Back to Honest John's Motoring Agonies 26-10-2019 Part 1
Comments
Author

Honest John
Latest