Honest John's Motoring Agony Column 26-10-2019 Part 1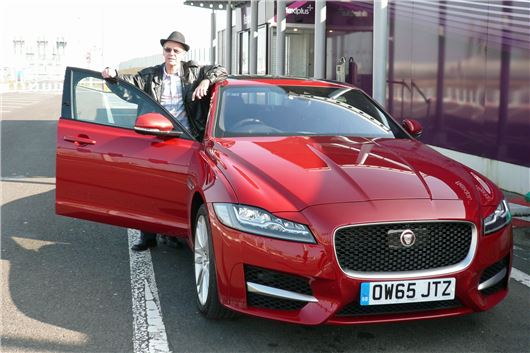 Published 24 October 2019
This weekend's rack and opinions involve blocked drains, spacesaver spares, wheelchair transport, speed-trap warnings and in Part 2 we listen to a taxi driver, replace an automatic, diagnose some wet patches, praise 60 profile tyres and much more.
As usual, emails to Honest John should be addressed to: letters@honestjohn.co.uk  Please try to keep them as short as possible.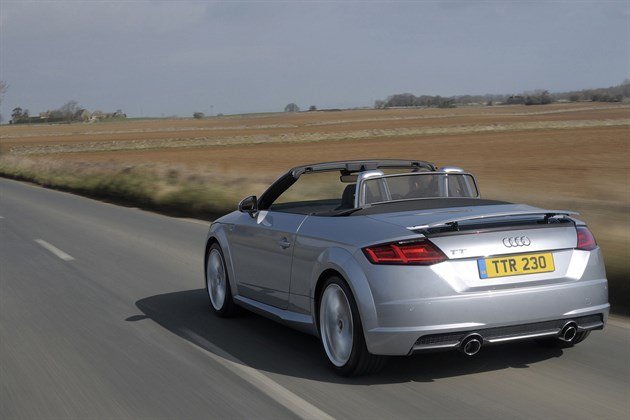 Seeds of discontent
I own a 2016/66 Audi TT 2.0TFSI S Line roadster, purchased in September 2016 and I have completed around 14,000 miles in it since new. I am a regular purchaser of Audi TT convertibles and have never experienced my problem until now. A couple of weeks ago, I heard what sounded like the sloshing of water over my nearside shoulder at the rear of the car. On examining it I discovered that the passenger side footwell was extremely wet, so I immediately took the car to my nearest Audi garage for inspection. The diagnoses was that the TT had water trapped down drain channels and under the carpet. The roof drains at the rear were found to be blocked by seeds. I was informed that this fault was not covered under warranty and they regarded it as "wear and tear". The estimate for the bill could be as high as £3,000 if it was found that the water had damaged any electrical units. The car was left with the Audi garage for a week and they stripped it and dried out the carpet, etc. I was lucky enough that there was no further damage and the bill was eventually £964 for stripping the car and putting it back together again. Goodwill from the garage I had taken it to was a free brake fluid service and refill with new brake fluid, a new battery for my key fob and a clean and polish. I was told to contact the warranty department at the national Audi UK centre, which I did and after several lengthy phone calls they said that it wasn't covered under warranty. I am very careful in the maintenance of my car and the roof and have cared for it as per the instructions in the manual. There is nothing mentioned in the manual or any guidance given as to how these drains should be checked etc. I believe this to be a fault in the manufacture and design of the car and would be interested in your views and whether it would have been a goodwill gesture for Audi UK to repair the vehicle with no charge etc.

CH, via email
Unfortunately it's a fundamental fault of this generation of Audi TT Roadster, which, Audi will not readily admit to and will not mention the necessity to regularly clean out these drains that can only be done with the roof half raised. The seeds were probably secreted by a mouse or a squirrel. I suspect that the better Audi dealers will secretly do this for customers when the cars are in for service to preserve goodwill. See: /carbycar/audi/tt-roadster-2015/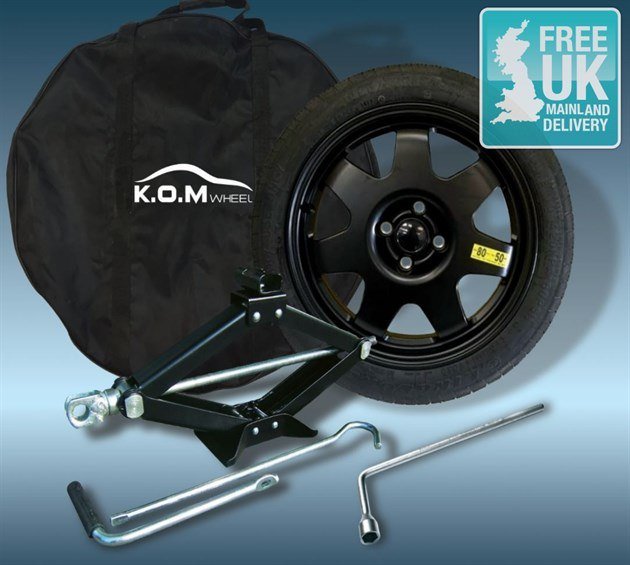 Going spare
I have a Ford EcoSport 1.0 Titanium 125 PS and I would like to purchase a spare wheel. The Ford dealer price is extortionate. Do you have any ideas where I can source this wheel at a reasonable price. 
CG, via email
Here: https://www.tyremen.co.uk/wheels?vehicle_type=3071&primary_category=2169&secondary_category=4500 / I would not seek something cheaper. Tyremen are very good and offer the best quality at the lowest prices rather than something incomplete or that could break.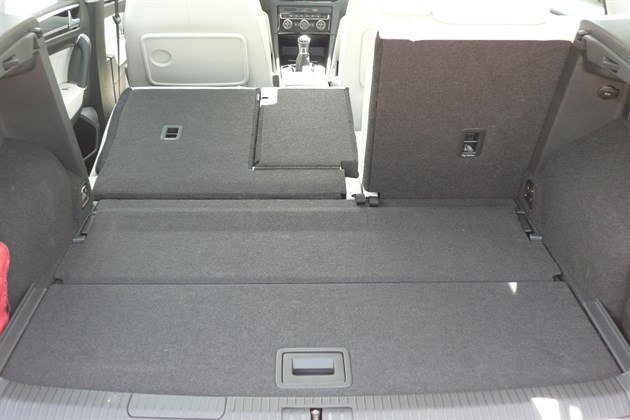 What a carry on
I look after my elderly father and we are looking for a 5-door manual 2nd hand SUV with a petrol engine that will accommodate both a rollator and a collapsible self-propelling wheelchair, together with bags of shopping, etc., etc. I would probably leave the rear seats in the folded position. We will not be doing high mileage and I don't require all the 'bells and whistles' in terms of the latest technology or anything more powerful than say a 1.4. I have always driven VWs and have found them to be totally reliable and an all-round good drive. A friend myself recommended the Tiguan, saying an elderly passenger would find it easy to get in and out of and would also have a good view of the road. I appreciate that there are cheaper SUVs on the market, but I would welcome your opinion of the Tiguan. I am also happy to consider any other recommendations you may have that would satisfy our requirements. I should also add that, as a Telegraph reader of several decades, my father is unwilling to progress with this purchase until he has seen your advice on the matter.
GMB, via email
Carbycar entry for recent Tiguans here: /carbycar/volkswagen/tiguan-2016/ A front wheel drive VW Tiguan 1.4TSI on 16-inch or 17-inch wheels makes some sense. But a VW Golf SV 1.4TSI makes better sense considering the amount of kit you need to load into it: /road-tests/volkswagen/volkswagen-golf-sv-2014-road-test/
Captur Sensible
I am very happy with the Renault Captur I bought last year but have one small niggle with it. When the satnav is in operation it makes a very loud 'bong' every time I go past a speed camera, irrespective of the speed I am doing. I have read the manual thoroughly and cannot find how to reduce the volume or turn it off completely. When I took it in to a dealer for its first service last month they assured me they would deactivate it, but they have not. I do not have a smartphone or I would use that instead as this is really irritating. Do you know how this can be fixed?
PP, via email
If you are exceeding the speed limit and the Captur's system is programmed with known location of fixed or temporary speed traps it makes a 'boyong' noise similar to a pedestrian crossing in Hong Kong. But I'd rather get donged than a speeding ticket for a couple of mph over, so I leave it on in case I forget to switch it back on again. Read the infotainment instruction manual. If you need a smartphone to access the system, get a 2nd hand smartphone. iPhone SEs and 6s are £150 - £250.  Soon you won't be able to live without a smartphone anyway.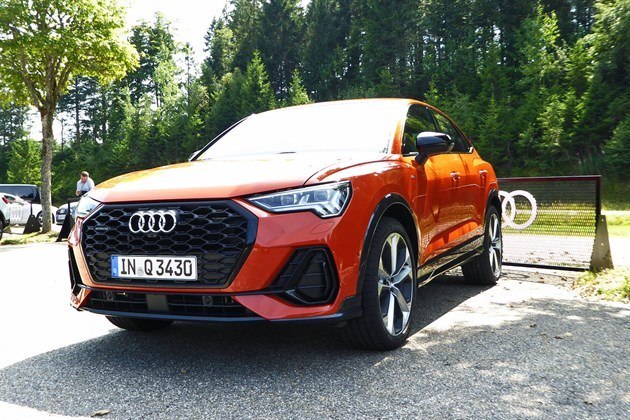 No hesitation 
I read with interest your news articles on the 1.5TSI engine from VAG. I have a 2008/68 SEAT Leon 1.5TSI and have exactly the same problem which your readers have notified you about. Customer service from my dealer at SEAT and their UK customer service team has been shambolic on all accounts. First the diagnostics at the dealer showed no fault and my driving style was blamed, as well as using supermarket fuel which I have never used. As the problem of kangarooing and juddering wasn't going away I contacted VAG customer services who firstly admitted there was a fault, following by there wasn't, followed by there could be a fault but the master technicians will need to diagnose it. I have been going around in circles with them since March! Nobody has taken any form of accountability. Driving the car is the worse experience I have ever had behind the wheel. Later this week I will give the car to my dealer to test drive for a week, and I will be driving a courtesy car. This has been a total farce and I will never buy a VAG car again. They haven't learned anything since the emissions scandal and continue to put profits before any form of customer service.
SB, via email
Many thanks. Duly recorded in the databank. Happily a software patch to cure is now available and in the mild hybrid Audi Q3 Sportback 35TSI hesitation is cured completely. See: /news/new-cars/2019-08/audi-cures-15tsi-hesitation-with-48v-mild-hybrid-drivetrain/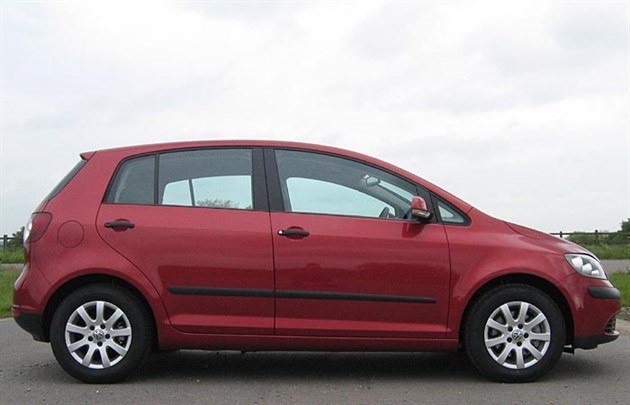 Driveless car
I have a 6-year old Golf Plus with only 38,500 miles on the clock. Last weekend, the DSG gears suddenly stopped working and I lost all drive. I am now facing a bill of £1,295 + VAT for a new unit and have been told this is a common fault with this car. Do I have any redress against VW as my car has been well looked after and regularly serviced. This happened without any warning and was not avoidable. Had this happened a few minutes earlier it could have been catastrophic as I was in the fast lane of a busy dual carriageway.
GH, via email
Yes, quite common at 5 - 7 years old and generally common on all VAG cars fitted with the DQ200 7-speed dry clutch DSG that has a significant history of failure; Golf VI: /carbycar/volkswagen/golf-vi-2009/good/ Golf VI Plus: /carbycar/volkswagen/golf-plus-2009/good/ Golf VII: /carbycar/volkswagen/golf-vii-2013/good/ Skoda Octavia from 2013: /carbycar/skoda/octavia-2013/good/ This is why VAG cars only come with a 3-year warranty whereas other makers that use more reliable DCT transmissions such as KIA give a 7 year warranty. VAG is in denial about it and, unlike Ford, refuses to stop fitting these failure prone transmissions. If VAG put its hand up the cost to the company would be second only to the NOx emissions scandal.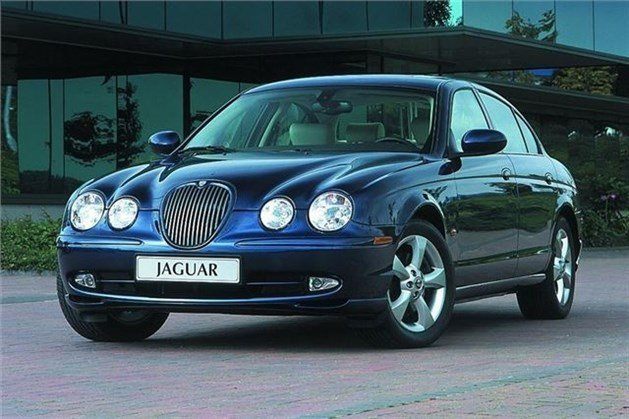 Ferrous wheels
You recently wrote of a 2002 Jaguar S-Type 3.0 petrol automatic as being a potential future classic. Would you say the same of my year 2000 4.0 V8 petrol automatic, which I have owned for nearly 12 years now and would like to keep for ever? If so, how do I overcome the problem of rust underneath, which has already been welded twice and will need a little more work for a forthcoming MoT? 
DE, via email
Classic status is so far tenuous and the car is not of sufficient value to justify extensive welding underneath. What I actually wrote was "£500 is buttons for a classic experience, but that ABS light is something to worry about because it's an MoT failure."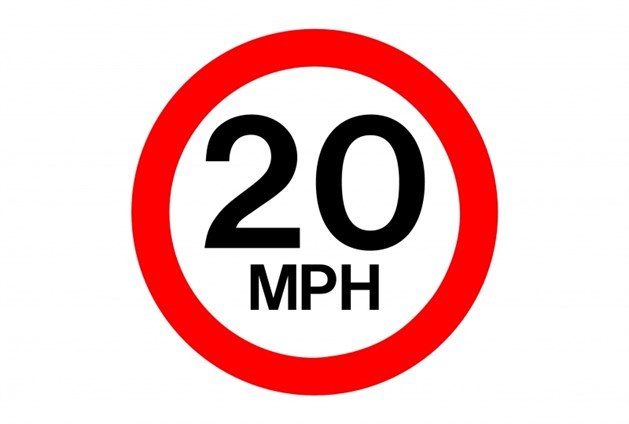 Chips with everything 
Driving on the A361 in North Devon in July I found a three-mile section had been resurfaced with a coarse gravel top coating, but it hadn't been swept up at all and remained pretty thick and loose. Incredibly dangerous and incompetent. As a consequence, a lot of gravel was chucked up by the car in front. The next day I noticed numerous tiny impact impressions and indentations all over the windscreen necessitating a new windscreen. Seems a very third-rate bit of road surfacing technology better suited to the early 20th Century than today with highly sophisticated vehicles that have various complex heat exchangers at the front and expensive to repair paintwork and glass.  Surely contractors are required to sweep up after themselves and who do I send a bill to?  
SP, via email
This is what they do when re-surfacing roads in the summer. Lay down some tar. Spread some chippings. Then use the traffic to pound the chippings into the road surface. There are usually signs warning of "loose chippings" and a 20mph limit is usually imposed. if neither were present then you may have a case against the relevant council.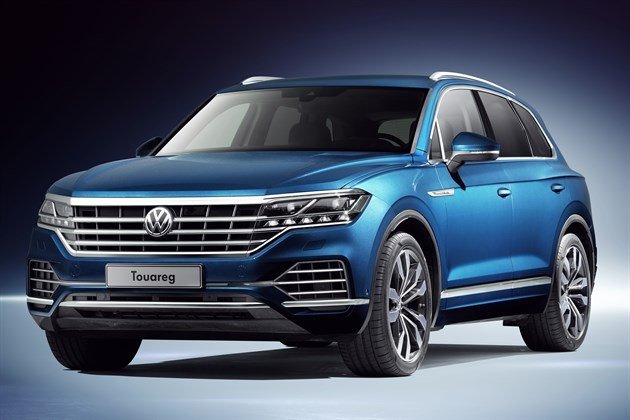 Dubaius prospect
I am considering importing a 2017 VW Touareg SEL+ petrol into the UK from Dubai. It is over two years old. What modifications may be needed for use in the UK? Will it be import tax / VAT exempt – over two years? What is the likely road tax rate? I will be very grateful, as always enjoy your Sunday column.
AL, via email
It will probably not be to European spec so you need to get an Emissions Certificate and EU Certificate of Conformity from VW. This may be irrelevant if we aren't in the EC by the time you import the car, in which case the car might need to undergo an Enhanced Individual Type Approval Inspection. If it's LHD this will be a nightmare. No, won't be exempt either from 10% Euro import tax or from 25% UK VAT. May not be subject to Euro import tax if we are then out of the EC, but the UK government will probably substitute an equivalent tax. A 2-year old is post-April 2017 and since the UK list price would have been more than £40k it will be subject to £465 annual VED over the next year. I guess it's no longer looking like quite such a bright idea.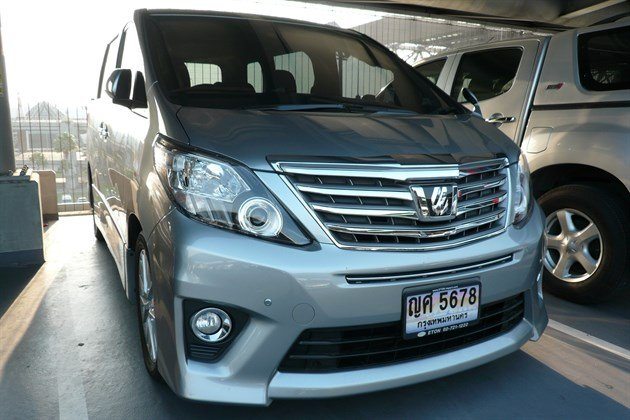 Shaken, not stirred
I wonder if you can help me with the purchase I have made of a Toyota Alphard campervan from a dealer in West Lothian. The vehicle has numerous faults and is now back with the dealer for nearly two weeks. He has responded to one email with total lies and are not returning my phone calls. 
AM, Scotland
The Japanese Shaken testing system makes it uneconomical to run older cars in Japan, even though they may still be in very good working order. This must have been auctioned off in Japan, then imported and converted to a camper in the UK. A 53 reg implies a 2003 model, which is early for an Alphard and 16 years old. I don't know the history. Your car could have been in transit when you originally bought it, or may have been at a converter's. I don't know what you paid. Your problem is that Small Claims in the Sheriff's Court in Scotland are limited to £5,000, not the £10,000 of England, Wales and Northern Ireland. In England you cannot reclaim your costs over claims of less than £5,000.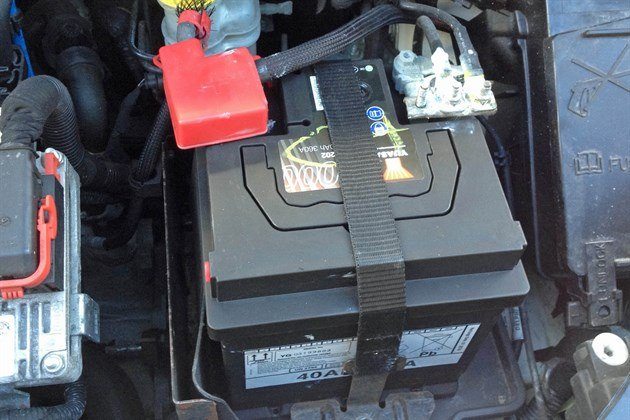 That run down feeling
15 months ago the AA replaced the battery in my motorhome under warranty FoC. The replacement Youashu? battery has failed after a period of 8 weeks of non-use, I was away. Ok, with hindsight, I should have disconnected it, but I didn't. All was well in April when I last used the car and no alarm or evident drain was connected. The AA contends that 8 weeks is enough to kill a battery. I maintain that this is premature failure and should be replaced under Goods and Services Act. I'd be grateful for your expert opinion.

ILJ, via email 
You must mean a Yuasa battery. I rate them excellent. Mine starts one of my cars no problem after 5 weeks but for a 5 week lay-off it gets a 20-mile run first. After 8 weeks the battery could have lost capacity to hold a full charge. Or it could have a faulty cell. It if has a faulty cell, then the AA is liable to replace it. If it has simply lost capacity through not being recharged or ran down due to an electrical fault in your camper, then it's down to you. But in any case a replacement under warranty is only warranted until the end of the original warranty on the original part. The warranty does not start again.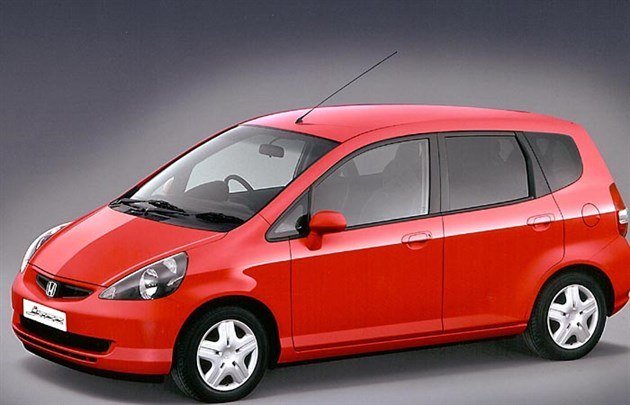 Running out of air
I have owned and run a 2003 Honda Jazz SE Sport CVT since August 2004. It has now covered 74,000 miles. I have been very happy with it, but when driving back from a trip to Wales in May 2019 I noticed that the SRS Indicator Light came on. I have since been told by a Honda dealer that the needed part is no longer made, but could be sourced from Japan, at a cost of over £600.  Should I order this part, or cut my losses, scrap the car and buy a replacement?   
LG, via email
These people might be able to help: https://jp-carparts.com/ There has been a recall on Takata airbags in Jazz models. You should check whether this covers yours at: https://www.gov.uk/check-vehicle-recall Though it could be that at 16 years old no one has any liability for faults with your car.
Walking on clutches
Someone suggested a hybrid might work for me as it has no clutch? Looks like my budget will have to be nearer £10k to get anything I can drive. So what do you think about the hybrid option?
TB, via email
Yes, you should be able to get a Toyota Yaris hybrid for £10,000. Not new, of course, but about 3 years old:  /road-tests/toyota/toyota-yaris-2014-revamp-road-test/ and /road-tests/toyota/toyota-yaris-2017-range-road-test/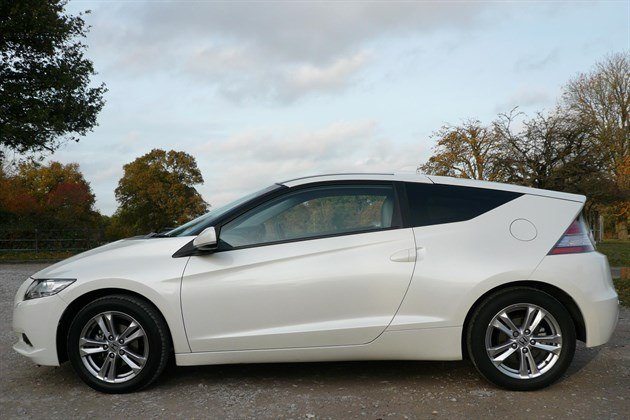 The right hondarable
I am thinking of buying a Honda CR-Z hybrid. Is this a bad idea? If not, is there anything specific I should look out for?
AM, via email
It's not as economical as it was originally cracked up to be. Pushed to get 50mpg: /road-tests/honda/honda-cr-z-2010-road-test/ Carbycar entry here: /carbycar/honda/cr-z-2010/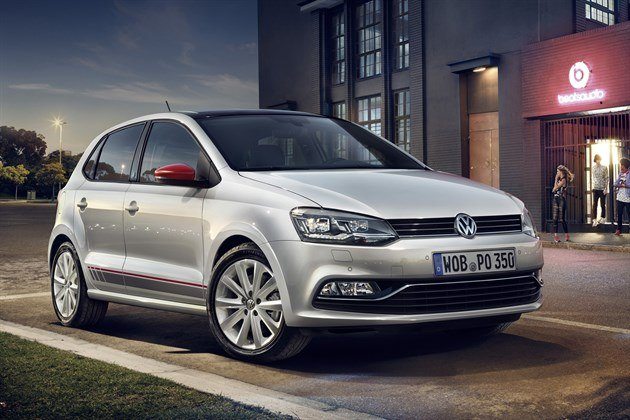 Inside story 
A friend has been "away" for a year. His 2016/66 VW Polo has been left in his drive under SORN and no-one has been to look at it, start it, move it or anything. He will shortly be home and thinks he will be able to simply get in and drive it straight away. Apart from the fact that it will be due MOT later this year, what are the minimum things which will be necessary? I imagine brake fluid replacement, new tyres, oil change, etc.
RLM, East Preston
The first thing it will need is a new battery. If it starts on the stale fuel in its system it will need its brakes freed off (probably rusted solid) and will probably need new brake discs and pads. May need its fuel system entirely flushed out. Then it depends if there are any electrical faults. If it runs it needs a full service with fresh oil and filter and yes, fresh brake fluid. Might also need a timing belt, tensioner and waterpump.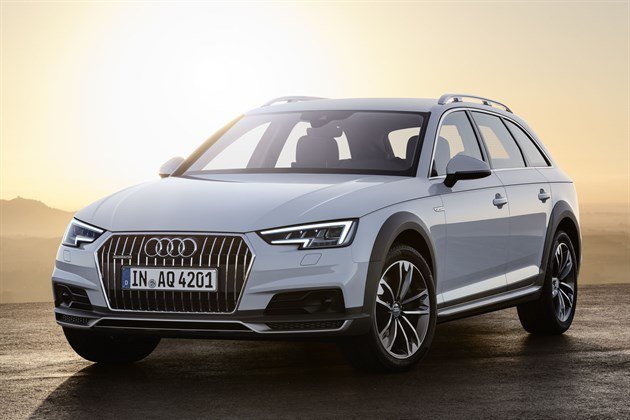 Wing-clipping 
I am currently running a 2015/65 Audi A6 Allroad Bi-Tdi Sport with a very powerful 320PS V6 diesel engine. This car is used for towing a heavy caravan and works well as family transport while also being fast, reliable, comfortable and also reasonably frugal. I bought it with cash from an Audi dealer when it was six months old and have run it for three fault-free years over 40,000 miles, and in that time have taken most of the depreciation with the original long-term aim of keeping it. However, this week I received a letter from Audi advising me that the car needs a "voluntary technical measure" involving a NOx emissions software change. It seems Audi's Euro 6 V6 diesels are now caught up in the "dieselgate" scandal, even though Audi's own website previously told me my car was not one of those affected. I've heard stories that VAG Group software fixes can lead to engine management issues and other performance problems and would value your opinion on whether that is a cause for concern? Presumably not getting it done will negatively affect the residual value of the car?
CM, via email
VAG tends to order a technical update when compelled to do so by the German KBA. But in a measure it calls 'Building Trust', it warrants the car against any problems consequential of the fix for 2 years or up to 160,000 miles whichever comes first.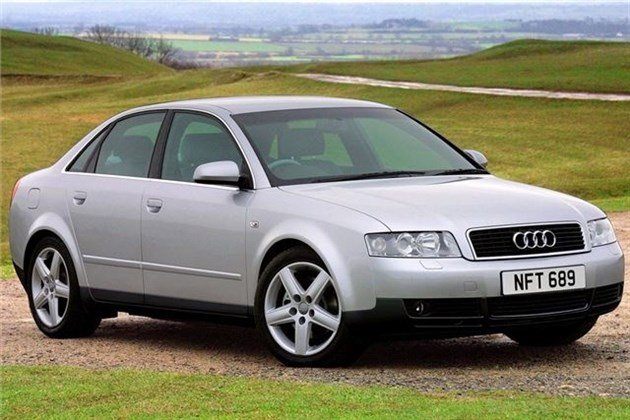 All this torque
With the talk about automatic transmissions in the last months, my experience might be of interest. I bought my Audi A4 1.8SE auto new from an Audi dealer in 2000 and have serviced the car by same main dealer. I kept the car after retiring in 2006 and today the mileage is 147,000. I had queried on several occasions that the transmission had never had any attention for all the years I had run it, and was advised that it was "sealed for life". Two years ago whilst on the M40 the transmission stuck in 3rd gear, I tried various means to unstick the box by the manual control as well as varying road speeds which did not work, and limped home in low gear. Taking the car to Audi next day the box sort of worked OK, although was late to change up. Audi recommended changing the transmission fluid to perhaps rectify fault (no mention of sealed for life now). The gearbox is still not as it was: perhaps 80% but acceptable, but a new box would have bought about the demise of a loyal friend.
PC, via email
I'm fairly sure this car had a torque converter automatic transmission: https://classics.honestjohn.co.uk/reviews/audi/audi-a4/ "Sealed for life" means sealed for a life of 7-10 years after which the car is expected to be scrap. But even torque converter autos can need fresh fluid. The first test is the colour. Should be transparent pink. Anything darker means it's starting to burn and dark brown means burned. The more gears a torque converter automatic transmission has, the more often it needs a fluid change. 7, 8 and 9 speed autos need a fluid change every 5 years. We have got away with 9 years and 189,000 kilometres in a Honda 5-speed torque converter auto in which the fluid remains transparent pink.
Click to Honest John's Motoring Agony Column 26-10-2019 Part 2
Comments
Author

Honest John
Latest