Honest John's Motoring Agony Column 12-10-2019 Part 2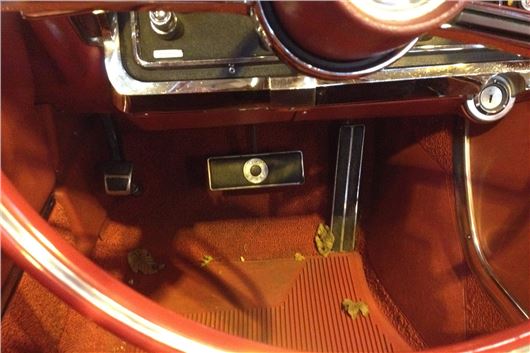 Published 10 October 2019
In Honest John's Motoring Agony Column 12-10-2019 Part 2 we return to the vexed question of left-foot braking, ponder zero emissions by 2050, try to right a write off, advise on dangerous safety equipment and get stuck in to a lot more.
Click back to Honest John's Motoring Agonies 12-10-2019 Part 1
Pedal confusion again
Can you help me please? I have mislaid the actual newspaper but I am sure that in your column dated 29th June 2019, in one of your replies you advocated that drivers should use their left foot for braking when driving an automatic vehicle. If I am right can you tell me why you would say this when it is such a bad/dangerous practice. I speak from experience having driven automatics for over 40 years and still happily drive manual without any confusion which using my left foot to operate the footbrake on an auto would cause, meaning that I would be likely to push much too hard on the footbrake in effect thinking it was the clutch. I hope that is fairly clear but I am concerned that your advice may be misinterpreted.  
PM, via email
Left foot braking is the only way to remain fully in control of an automatic two-pedal car at all times. You have two feet. The car has two pedals. What could be more stupid than using one foot to control two pedals and leaving the other foot redundant? Why allow the car to travel for a second or two under power and out of control while you move your right foot from accelerator to brake? Even at 20mph a car travels 9 metres (20 feet) in the 'thinking distance' required to move a right foot from accelerator to brake. Left foot brake and you eliminate that thinking distance entirely. Every year, dozens, if not scores of pedestrians are killed by foolish, arrogant, or otherwise deluded elderly drivers who do not have the cranial capacity or co-ordination to properly control their limbs. We did some tests in a C63 AMG at Mercedes Benz World in May this year and by left foot braking I was able to brake much faster than any of the right foot brakers simply because the 'Highway Code' 'Thinking Distance' is completely eliminated. I'm right and I've proved it and anyone who ignores me could be the next to cause an unnecessary death. Pilots of small planes, F1 drivers, motorcyclists, pianists, severely disabled people, even child go kart racers are all puzzled by the ridiculous notion that drivers should only ever brake with their right foot.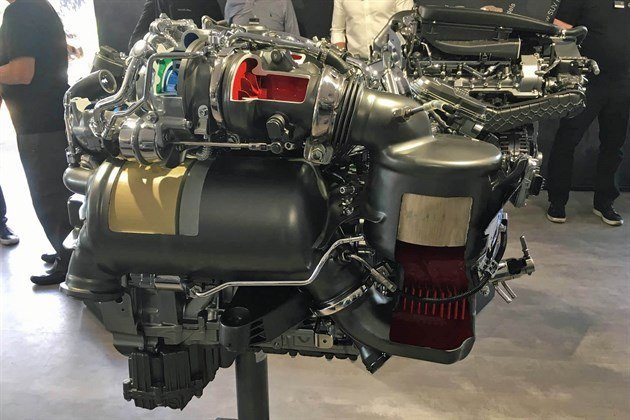 Zero ambition
I have been thinking about the implications of "zero emissions in 30 years", and I have not yet read any forecasts of the future for the motor trade over this period, so wonder what your thoughts are? My suggestion is that those of us with diesel cars are going to be offered lower and lower trade-in prices, which I understand is already happening, until new diesels will become unsaleable, and there will be a second-hand market only, with prices falling and falling. But then, as the 30-year deadline approaches, trade-in prices for petrol-driven cars will also keep falling, until on December 31st 2049 they will be worth absolutely nothing but the scrap-metal value. So where will people find the money for deposits for their electric cars? Also, there will be a need for enormous dumps for all the useless cars and motor-bikes, and a vastly-increased requirement for smelters, or whatever they use to melt vehicles into re-usable metals. How will the dealerships survive? How do you visualise it?  
MC, via email
Basically, forget old diesel-engined cars. They already face increasing restrictions on where they can be driven both in the UK and in Europe. Whole regions are out of bounds to them already in Germany and France. The latest scrubbing equipment to clean up new diesels is actually bigger than the engines themselves. The future isn't electric cars with great big heavy batteries. It's plug-in electric cars with hydrogen fuel cells or solar panels that effectively can provide free fuel as long as the sun shines. Intermediately, petrol cars with 'Mild Hybrid' 12v or 48v systems bridge the gap. The World is in a mess. Especially Europe.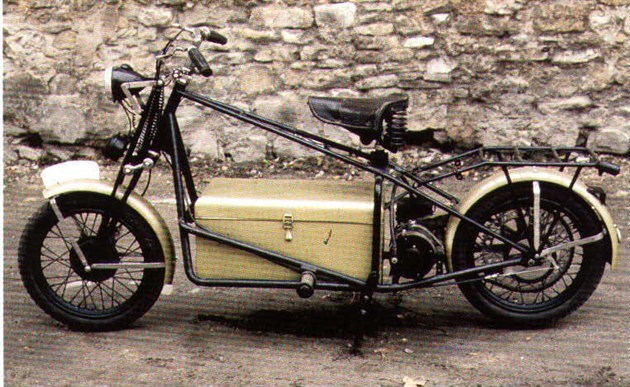 Righting a write off
A couple of years ago, I rescued a non-functioning electric motor scooter from a motorcycle showroom and got it back on the road. A month ago my wife was knocked off it by a car and the insurance assessor wrote it off. I can't agree with this assessment as the only broken bits were moulded plastic and I can fibre-glass them. There was a scuff on the frame and that is the only so-called structural damage. We were given a pittance for the machine, considering it ran on £1,500 of batteries, but I was told that "batteries are only cosmetic." I have been told to scrap the bike and if I repair it and put it back on the road, the DVLA will have a record and I will be breaking the law. I have been told that there are test centres that can overturn this ruling? Are there? I've been informed that my motorcycle was unique, the last of these machines on the road. It would be sad to see the species become extinct. My wife has now asked whether, after 40 years of motorcycling, she could have a small runabout car instead. We do about 2,000 miles a year locally; Can you recommend the sort of cheap little old car that we can give a semi-retirement home to? Thanks for your help and also for producing one of the best bits of the Telegraph.
GH, via email
This is what you need to re-classify the scooter: https://www.autolign.co.uk/ The insurance assessor obviously did not know what he was doing and simply valued it as a combustion-engined scooter. The best little old car is a Toyota Yaris 1999-2005. 1.0 or 1.3. Manual or 4-speed auto. But not the automated manual. I sold my mother's 29,000-mile Y reg Yaris 1.0 S in July for £500.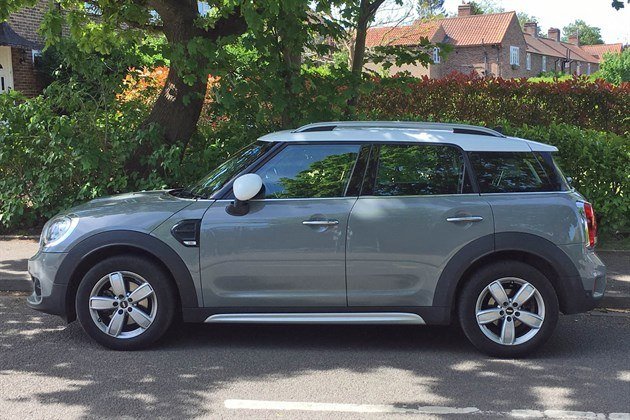 Duff stuff 
I took delivery of a brand new £32,000 MINI Countryman in April this year. I leased it from BMW alphabet with the driving assistant pack an extra £800. From the beginning, these safety features have proven to be faulty, useless and unsafe.  I reported the issue to my local BMW MINI approved dealer and took it for inspection. I was treated with utter contempt over several days and the car was returned, with no inspection paperwork, verbally declared no fault found. I have asked BMW UK HQ and BMW alphabet for standard videos showing how a driver would know these systems are performing and both point-blank refuse. I have asked the same of the dealer who supplied the car, and the dealer who inspected the car; neither have done so. I have sent BMW Alphabet a letter of rejection asking that they take car back, they insist I have the car inspected again by another dealer, or by a court approved independent assessor (they have offered to cover cost if faults found), and refuse to do anything until I do.  I am tearing my hair out, I have spent days on this already, to say nothing of the dangers. Problems: Car is supposed to have collision detection and avoidance systems for both vehicles and pedestrians. I believe this does not work at all. Car has 'active cruise control', which is supposed to keep a safe distance from vehicles ahead, yet intermittently it slows car down for no reason on empty roads, accelerates dangerously at cars in font, turns itself off. Basically, I cannot rely on these systems at all. If they are working to specification as BMW MINI claims, then they are utterly useless and dangerous. What is your advice? Surely I do not need to resort to a court claim with the cost of expert witnesses, etc.

GW, via email
If they refuse to accept that the safety pack isn't working and is dangerous then do as they ask and have an independent assessor assess it and write a report. If you don't trust the AA and RAC, try http://www.scotiavehicleinspection.com/ But be sure to send a letter agreeing to the dealer's recommendation of an independent inspection (which the dealer will fund if fault is found) to the dealer principal of the supplying dealership. Send it by Post Office Special Delivery, keep a copy, and staple the certificate of posting to the copy so it becomes a 'matter of record' should you ever need it in the future. (GW successfully rejected the car.)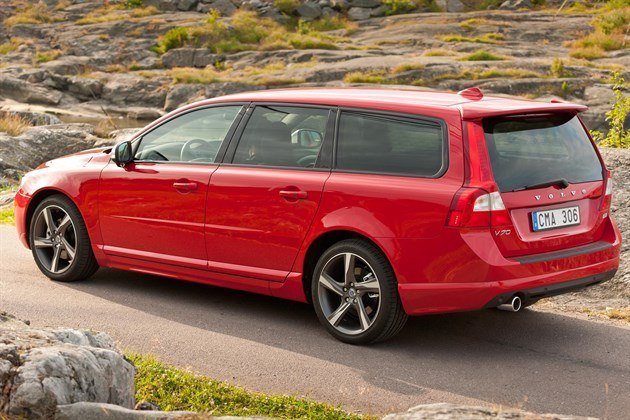 Emission decommission
I've owned my Volvo V70 from new, it's now 9 years old, done 116,000 miles, has full Kastner VOLVO service record. This past week experienced its first fault. The engine lost power and message on screen said engine management fault. I drove the car 8 miles to the Volvo dealer. Repair done, particulate filter and 2 sensors. Paid £374. Driving home after 10 miles, engine lost power and the same message came on the screen. I immediately returned to dealer, total of 20 miles. After 20 minutes they returned the car to me saying it was ok. When questioned as to what they had done, said they found a hairline crack in the inlet manifold and had done a liquid weld repair. I told them I was not happy, as I should have been asked if a new inlet manifold should be fitted. Also, in view of this, was the previous repair necessary. I returned home, after 8 miles, engine lost power and same message on screen. Returned to VOLVO again and spoke to the manager and technician who had done the repairs. I also asked to see the technician's repair notes. Their explanation is:- On the first repair, technician spotted the hairline crack in inlet manifold, omitted to put it on his notes but carried out a liquid weld repair. I was then told that this had caused a build-up of carbon(only driven 8 miles) which caused the sensors to fail. New sensors fitted, car returned to me. First journey home the liquid weld failed. On return they do a second liquid weld which then failed on my second journey home. Apologies for this long description but can you tell me:- Would a hairline crack in inlet manifold bring up the engine management message on my screen? Or, as VOLVO maintain, the hairline crack has probably been there for some months which has caused the build-up of carbon and failure of the sensors. The car is only ever used for long motorway journeys at speed as i use a second car for local everyday use. I have dealt with this dealer for years and they have always been very good. I would value your observations/explanations as I will collect the car in the coming days after a new inlet manifold is fitted.

GT, via email
Basically, they have been trying to save you money. They have carried out a forced regen on the DPF, but at this sort of mileage it will be full of ash and really needs that chemically cleaned out (and fully documented for the MoT) by sending it away to Ceramex, which costs about £400 plus removing, carriage and re-fitting. A new DPF will be between £1,250 and £1,500. In addition, it needs a new exhaust manifold. They come up unbelievably cheap on eBay but I don't trust what I'm finding. I think an original part will be at least a few hundred pounds, plus all the gaskets and other bits needed to fit it. Google <Buy Volvo D5 exhaust manifold new>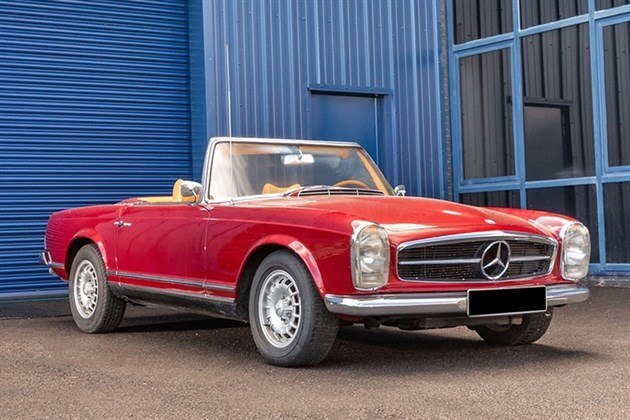 Lost and found
I have an issue. In 2002 I bought my wife a car: Mercedes 280 SL convertible, her dream car. Used it daily for 3-4 years, then needed work so put into storage pending funds and other matters to be completed. This became long-term, stored at dad's place then my own garage. In 2008/9 I was recommended to a specialist in a rural area by a trader. He was no longer in business. The car was moved to this specialist by someone the trader recommended and he arranged for me to be introduced to the owner. But the specialist declined the work because he was busy. The car was parked on land adjacent to his workshop which was owned by a farmer he rented the workshop from. I returned frequently to see if he could start work, but he was always too busy and never started. I was concerned about storage so was introduced to the farmer, who was very relaxed and said no problem with keeping the car there. I returned regularly to check car. No problems until the last visit when I found it gone. I reported this to the police who would not accept my complaint stating it was a civil matter and that if they did investigate, they anticipated excuses from the garage owner, so it wasn't worth it. I should point out that at this time both my wife and I developed serious illnesses and a dishonest business partner ripped our business off massively. Against the backdrop of these events, the car was the least of our problems. Then last week I found my car in a garage only a few miles from where it went missing. My evidence is circumstantial but very strong. I always suspected the trader of being involved. He had been pressing claiming they had a buyer who was a farmer. Under these circumstances it justifies further. I know the car I found had been acquired by the garage at the same time as ours disappeared. During this time it has been used on roads with different number plates, which could be innocent and proof I am wrong, or could point to another problem. I am arranging to check the locks on this car with the keys to mine. Both steering/doors and boot (separate key). If they work, I will consider this as strong supporting evidence that both cars are probably one and the same. VIN identifications are to be checked for compliance and/or tampering. If a different VIN, this will support the possibility that car is ringed. I am engaging a Mercedes dealer to make the checks. They are obtaining a new key from the logbook we still have. They will only supply the key on the basis that they put it in the lock. The problem I face is that the Police still "cannot see that any crime has been committed" and say there "is nothing suspicious". I have written today to DVLA twice. The person who bought the car from the thief will not discuss the matter, even though originally I was happy to pass over original documents and make things good for her. She is hysterical and in panic that she will lose the car. The person undertaking restoration on her behalf is acting very suspiciously, changing accounts previously told to us and asking that I send him the chassis number for the car we lost. What do you think? My understanding is that a person cannot acquire good title to stolen goods and cannot therefore pass good title on. I acknowledge the water is muddied when a trader is involved, but the specialist we wanted to undertake the work was absolutely never engaged, the car never entered his premises and was only ever parked on land nearby. This workshop has now disappeared and the land been redeveloped.
PM, via email
Very simply, if you have the V5C (logbook) of the car with a VIN that matches the VIN on the car, then you can bring a private criminal prosecution against whoever has the car now and demand its return. Do not attempt to prosecute anyone else. You can anyway run a check against the registration of the car when you originally consigned it to be restored. For that you use this website: https://www.gov.uk/get-vehicle-information-from-dvla
L-o-n-g story
My issue with Direct Line insurance is, sadly, rather convoluted but I think it does bring up some wider issues and may be of interest to you and your readers. At heart it is that car insurers appear to have the right to treat customers as they wish with no oversight  or right of appeal. Tied in with that is that the Financial Ombudsman - supposed to provide that oversight - is utterly toothless. Back in April 2018 another driver reversed into me. It was on very quiet back streets where I was taking a left at a T junction when the other driver  backed out from a parked position on the road to my right, presumably with the intention of then heading down the road from which I was emerging, and collided with my  driver's side wing. The impact was centred on the hubcap of my front wheel. Not much above walking speed so no great impact although the plastic wing of my Renault Scenic was crumpled and the hub cap smashed to pieces. There was no damage whatsoever to the front my car. The photo I took and sent to Direct Line shows my car, and its wheels angled to the left at the junction with the other car's rear bumper nestling on my front wheel hub. The other driver said virtually nothing as we exchanged details - clammed up completely when I asked what on earth he was doing. I reported it all,  my car was fixed and I thought little more about it. Until on my insurance renewal in August I saw my insurance had gone up by some 30% and an open claim was listed. Since then I have lost count of the number of phone calls and emails I have made to Direct Line to find out what was going on. Not once in the fourteen months this has been going on have they given me any formal update on what is happening or their formal position on liability. I was driven to complain to the Chief Exec of DL about being ignored. I got a half-hearted apology and a hundred quid compensation - and then  they continued to ignore me. I took the case to the Financial Ombudsman in November 2018. Through pulling teeth on repeated calls to DL and, second hand through the Financial Ombudsman, I have learned that the other driver claims I ran into him - and, oh yes, he claimed compensation for whiplash.  That appears to be ongoing. In the wacky world of car insurance I learn that ANY contact with the rear of a car is deemed - in the absence of independent witnesses or video etc -   to be the other driver's fault. I have asked and argued until I am blue in the face how my car, turning left, could have crabbed right and somehow caught up with the other vehicle. Simple physics make it impossible.  DL simply ignore my point. The Financial Ombudsman official I am dealing with - a charming woman - says my account is "plausible" but in the world of car insurance it doesn't count. Legally, apparently, as long as they have "considered" evidence they can come to whatever conclusion they wish. I have asked repeatedly if an  engineer or any accident specialist has considered my point about the physical impossibility of my car generating the contact. Although DL won't tell me who made their decision when I asked how s/he was qualified was told: "they know the highway code". The Financial Ombudsman official also didn't think it much of an issue that DL has never given me a formal update of where we stand or what they are doing to fight the claim. I won't deluge you with more detail (although I'd be happy to give you anything else you need!)  beyond that I am escalating my complaint within the Financial Ombudsman service as I cannot believe they truly consider Direct Line's behaviour acceptable. But I believe you might get some interesting copy if you investigate and find that the laws of physics really don't apply to car accidents as far as the insurance world is concerned and that insurers have no responsibility to treat their customers fairly and honestly.
RD, via email
Quite simply, take the other driver to Small Claims and sue him for the damages he has done to you by his fraudulent claim. Quantify everything. Subtract the £100 'compensation'. Small Claims: https://www.gov.uk/make-court-claim-for-money The other driver is trying to take advantage of the situation, but he won't risk prison for lying in court. Or contact timkelly@motorclaimguru.co.uk and see if he will take up your case.
Click back to Honest John's Motoring Agonies 12-10-2019 Part 1
Comments
Author

Honest John
Latest