Honest John's Motoring Agony Column 05-10-2019 Part 2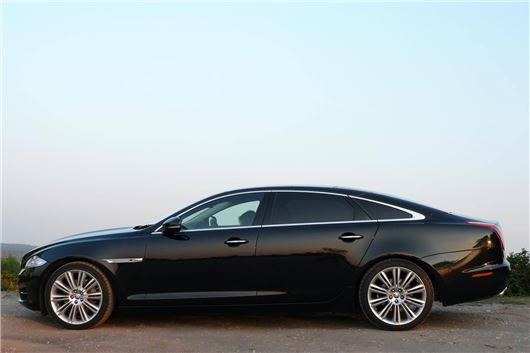 Published 03 October 2019
Click back to Honest John's Motoring Agony Column 05-10-2019 Part 1
In Honest Joh's Motoring Agony Column 05-10-2019 Part 2 we help make a heart or head decision, investigate parking scams, cover pedal confusion, suggest the ideal crossover car and much, much more. 
50:50
Approaching my 50th birthday, my wife (God bless her soul) has decided I'm worth a treat. I am an inveterate Jaguar driver and am looking at buying (they are gorgeous) a second-hand XJ, probably the 3.0 turbodiesel. But I'm also taken with the nearly new Volvo S90. With a budget of £25 to £30k, what would you recommend (even if it's not a Jag)?

AN, via email
I could not agree more that the Jaguar XJL is a stunningly beautiful design. But to prevent future heartache I would go directly for the new Toyota Camry. New car. 5-year warranty. Hybrid so relatively future-proof. And with an excellent combination of power, smoothness, ride comfort and handling: /carbycar/toyota/camry-2019/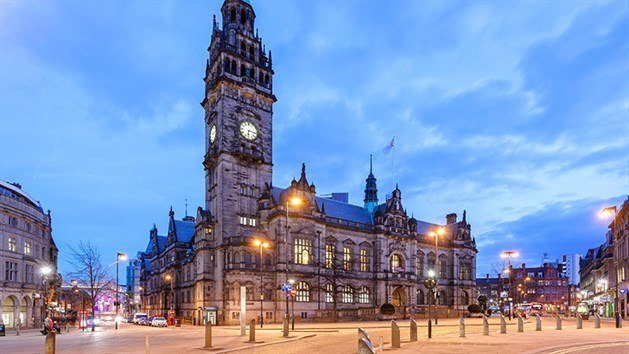 Sheffield, Wednesday
I took my daughter to Sheffield university for an open day and displayed a ticket at a Euro parks managed car park. I have been sent a fine as I have been photographed entering the car park at 09.56.24 and leaving the car park and 15.03.49. There was in fact some delay in even obtaining a ticket as one machine allowed my husband to enter his card details and then did not produce a ticket. We then had to try a second machine and subsequently check that money had not been debited twice from his bank account. In any case, the ticket displayed and which we still have  says 15.02.
The fine is £75 and will be £45 if I pay within 14 days. I am annoyed: a fine this large for 1 min 49 seconds overstay. In fact I cannot see how the 49 seconds is even relevant as no seconds feature on the ticket issued to me as a customer to display. In that case it was 1 minute overstay. According to my watch I was off the car park just in time and was not aware of any overstay at all. How can I be sure that the clock used by the car park was fully accurate if the charge is resting on a supposed overstay of 1 minute? Do I have a chance to contest this charge or is it futile in your opinion?

DM, via email
This is an automated ANPR ticket and there is a good chance you will get off in the first stage of the appeal process on the grounds that the first ticket machine you tried was out of order and the discrepancy of time was so tight. If that fails and you challenge them to take the matter to Small Claims there is a better chance they will either drop it or you will get a ruling in your favour. Up to you if you want that hassle. Law here: /faq/private-parking-penalties/ Sir Greg Knight's Private Members Parking Control Code of Conduct Act received Royal Assent in March so new controls over this sort of rip-off should soon be in place.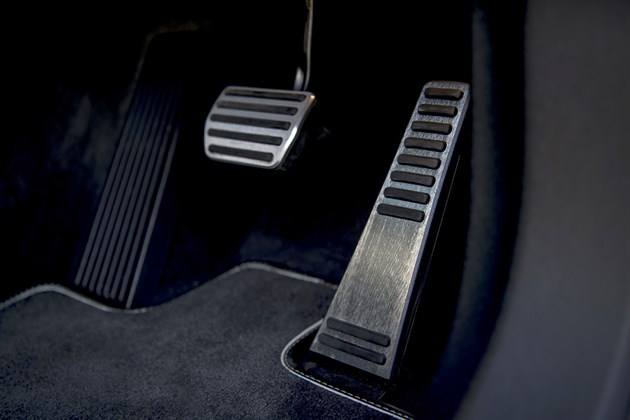 Foot soldier
Thank you for your reply to my email. It may be that we are 'hard-wired' to use our right foot to brake in an automatic car due to the fact that most people learn to drive in a car with a manual transmission, where the right foot is employed for both accelerator and brake. Whatever the reasons, most people use their right foot to brake. It would be worth testing your theories by writing an article about the subject and, at the same time, garnering the views of such bodies as the AA, RAC and other road safety campaigners.
DM, via email
We did some tests in a C63 AMG at Mercedes Benz World in May this year and by left foot braking I was able to brake much faster than any of the right foot brakers simply because the 'Highway Code' "Thinking Distance" is completely eliminated. I'm not the slightest bit interested in any argument from AA, RAC, IAM, Brake, or anyone else. I'm right and I've proved it and anyone who ignores me could be the next to cause an unnecessary death. Pilots, F1 drivers, motorcyclists, pianists, severely disabled people, even child go kart racers simply laugh at the ridiculous notion that drivers should only ever brake with their right foot.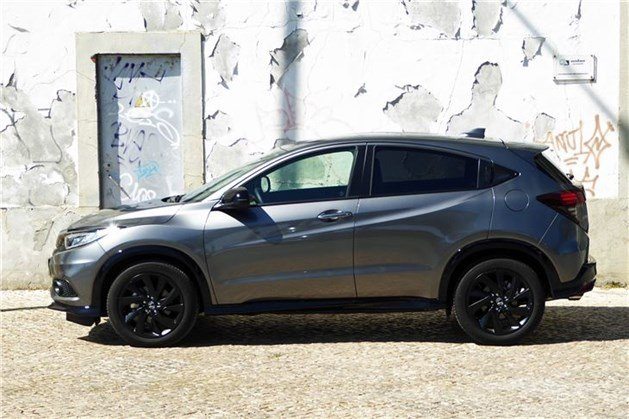 Excuse my French
I would like an economical, reliable, manual, petrol, minimum 5-seater SUV, with the smallest diameter tyres, capable of taking a folded wheelchair or walker, but NOT French. I don't mind second-hand. Any ideas? I follow your column avidly - it is excellent, with lots of good advice.
CK, via email
Probably a Honda HR-V. Compact outside. Tardis-like inside. The best one is the Sport, but it's close to £30k: /road-tests/honda/honda-hr-v-sport-2019-road-test/ Alternatively the non turbo 1.5iVTEC has been around since 2015: /road-tests/honda/honda-hr-v-2015-range-road-test/ I ran one for a year: /our-cars/honda-hr-v/
Grim repair
After 43,000 miles, the timing chain on my 4-year old Peugeot 308 convertible broke. The repair cost £3,500. Before the repair the engine used very little oil. Now the top-up oil warning display appears regularly. I have to top up 1 litre of oil every 800 miles. The Peugeot garage that did the repair states that this is normal and refuses to inspect the engine. The Peugeot garage where I purchased the car also states this is normal but did a diagnostic check at my cost and found no fault. I am not happy with their explanation, as the car never used this amount of oil before the repair. The hand book states check and top up oil if required every 3,000 miles. Your view would be greatly appreciated.
TW, via email 
This can be a problem with the 1.6THP engines because the tensioner is extremely vulnerable to the quality of oil in the engine. The engine must be run on clean oil which means changing it every year or 10,000 miles, whichever comes first. But if you have paid £3,500 for a repair that is almost enough for a new engine and for the repaired engine to be using a litre every 800 miles suggests that bits of broken valve scratched the bores leading to the increased oil consumption, therefore you did not get value for money for your £3,500 and should demand a proper repair. You need to send a letter to the dealer principal of the repairing dealership stating this and giving him the opportunity to make a full repair at no further cost to you and demanding a favourable reply within 21 days or you will commence Small Claims proceedings. Send it by Post Office Special Delivery, keep a copy, and staple the certificate of posting to the copy so it becomes a 'matter of record' should you ever need it in the future. Small Claims: https://www.gov.uk/make-court-claim-for-money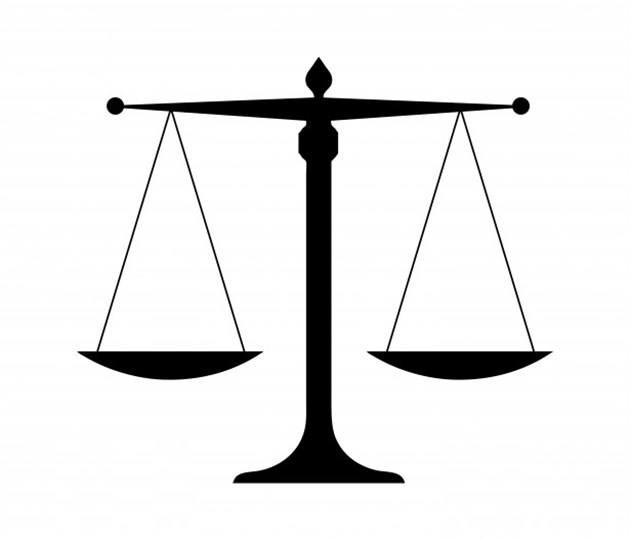 Penal columny
I'm writing this e-mail to ask you whether Athena parking can take any kind of action against me for not paying the final settlement of £90? I appealed against this penalty charge and explained the reason for parking in Lidl was to drop off the customer and wait until the customer is finished, as I work as a taxi driver. I provided the evidence of taxi certificate, etc. Validating shopping receipts is new in Edgware Lidl. Last year it was just a 2-hour parking limit. After appeal, the company asked me for evidence of TfL certificate which I provided and finally asked me again for the penalty charge reference number. Since then, I had not received an email or replay as to why my appeal is rejected, but yesterday I received a final settlement letter from Athena parking. I believe Athena parking is not part of POPLA and BPA to take this appeal further. I would kindly ask you advise me what to do or just pay the fine.
BQ, via email
Seems the only stage left is to challenge them to take you to Small Claims. Law here: /faq/private-parking-penalties/ Sir Greg Knight's Private Members Parking Control Code of Conduct Act received Royal Assent in March so new controls over this sort of rip-off should soon be in place.
Price ranger
A one owner 2015 Range Rover Evoque 2.2 SD4 diesel automatic with leather with FSH and 52,000 miles is for sale at £17,995. A friend is offered £2,000 for her 2009/59 Jaguar X-Type. Could you please advise: 1) Good price? 2) Price for cash? 3) Whether she should p/ex or sell privately and then buy cash.(No finance involved)

TP, via email
This is the original belt-cam Ford engine so will be due a fresh timing belt, tensioner, waterpump and aux belt within a year and that will be about £750 at LandRover dealer prices so needs to be accounted for. In July our system said £19,400 to £25,150 at a dealer (lot of hyped prices here), so £17,995 for 52k miles was reasonable. It's now at £18,495 to £22,989. /used-prices/Land--Rover/Range--Rover--Evoque/2015/?q=2.2+Automatic+SD4 / £2,000 is probably fair for the X-Type. See what http://www.motorway.co.uk will offer for it.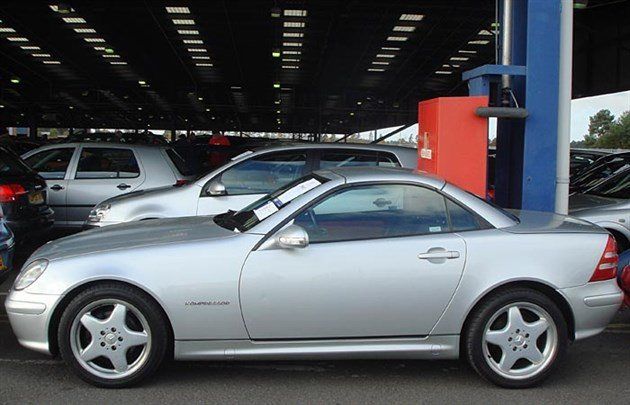 Cover up job
In future we will have to park our SLK outside the garage. Can you recommend a manufacturer / source for a suitable cover  to protect the vehicle during inclement weather/

PM, via email
Our top 10 Car covers: https://kit.honestjohn.co.uk/top-tens/top-10-car-covers/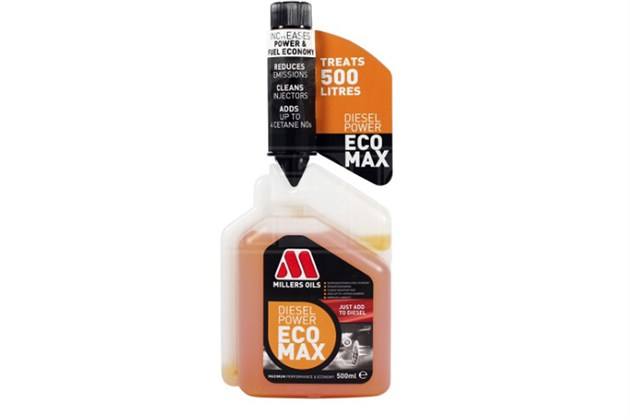 Black-adder
You recommended Millers fuel additive for diesel cars a while ago and I am convinced that it has been beneficial to my 2008 Passat since I started using it. I wondered what your views on fuel additives for petrol engines are, however? My 2001 BMW 325ci feel flat and uninspired by normal 95RON unleaded whereas it seems a lot happier on 97RON and I believe it was designed to use 98RON leaded. Given the big price difference between standard and super unleaded I am considering regularly using an additive such as Redex. What is your opinion please?
TM, via email
If you can get superunleaded or superdiesel with the additives already in it, I don't recommend additives. If you can't, then Millers Dieselpower Ecomax will improve the low-quality fuel available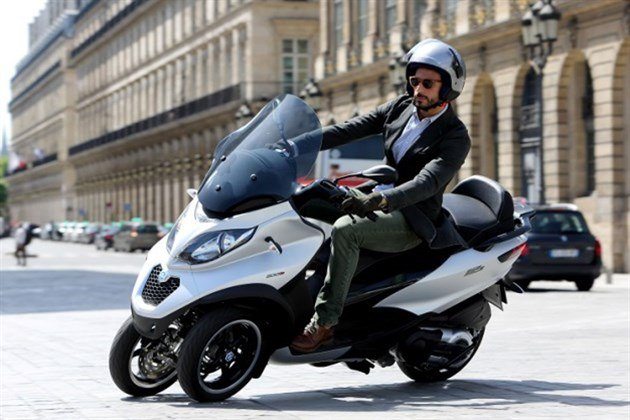 Bike or trike?
As a frequent road user, both on 4 wheels and 2, I am intrigued by the proliferation of motor-scooters that have 2 front wheels. I initially assumed that they were popular due to the added feeling of stability they provide but then started wondering whether there could be another reason. For example I know that the 'normal' motor-tricycles (with 1 wheel at the front and 2 on a rear axle) are classed as different vehicles to either 2 or 4 wheelers on the driving licence so is it possible that the manufacturers of these new 3-wheelers are exploiting a loophole in the tax or licensing laws? Similarly would a motorcycle with a sidecar be classed as a 3-wheeler and enjoy the same benefits? 
TM, via email
You got it right. They can be driven on a car licence. I've done it: https://www.youtube.com/watch?v=NjcS7ZrLiFo / Though they brake a lot better, they do not steer like a motorbike.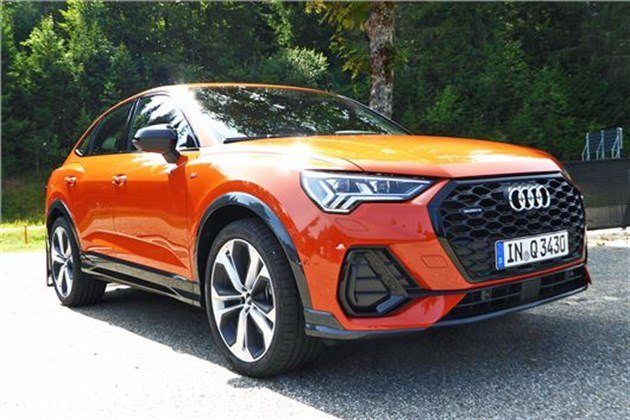 Roos barred
I was concerned to read in today's Honest John Expert Advice quote "VW is currently having some trouble with its 1.5 TSI engine" I have a 2018 Audi A3 with a 1.5 TFSI engine which I believe is the same. Please can you elaborate on the "trouble".
AB, via email
Some (not all) were suffering hesitation and 'kangarooing' in 1st and 2nd gears, but from early September VAG came up with a software patch that solves the problem and a 48v mild hybrid drivetrain that eliminates it entirely. /news/new-cars/2019-08/audi-cures-15tsi-hesitation-with-48v-mild-hybrid-drivetrain/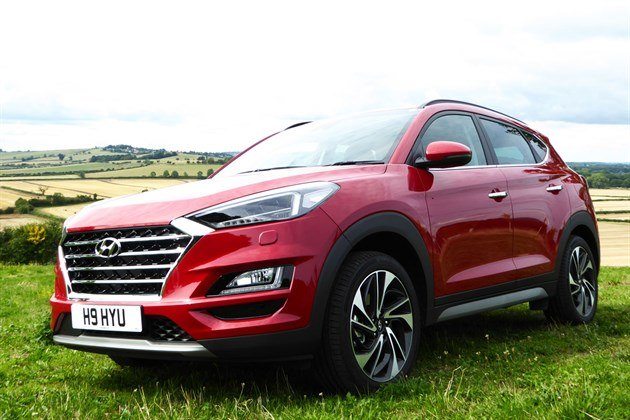 Tyre wornings
On your email newsletter of 18 June you answered someone's question about replacing tyres on a 4WD Hyundai, to the effect that he needed to  have 4 new tyres in order not to damage the 4WD system. I bought a 2011 Yeti 4WD with 3 different tyre types on and need to replace 2 of them, and perhaps a 3rd, whilst the 4th is perhaps mid-way through its life. The latter has probably done 20k miles, looking at tyre manufacture dates and MoT mileage records. I assume you will say replace all 4 but my questions are: How can I tell if the damage you suggest with mis-matched tyres has been done already, and/or what are the symptoms in normal driving? What happens if, having bitten the cost bullet of 4 new tyres, one 
gets a non-repairable puncture say half way through an average lifespan?  Are you suggesting that it would be wise to again have 4 new tyres? If I replace all 4 tyres with expensive all-weather ones, my plan (which I think is OK) is to change front to rear every 10k miles or so, as it seems the excellent turning circle of the Yeti has the effect of wearing the edges of the front tyres more than average?

LK, via email
Previous owners have been practising a very false economy and might have already damaged the Haldex clutch system, which also, of course, requires the regular maintenance of a change of fluid and filter every 3 - 4 years.Here are some of the parts prices: https://www.skoda-parts.com/catalog/yeti/spare-parts/chassis/rear-axle/awd-cars/haldex-clutch-filter-oil-126.html / The danger occurs with a difference in tread depth of more than 3mm. So if you get an unrepairable puncture half way through the life of a new set of tyres, that will be when the tyres are already down to 3.5mm to 4mm. You'll probably get away with replacing just the front pair in that circumstance because they are the main driven tyres and wear at a faster rate than the rears.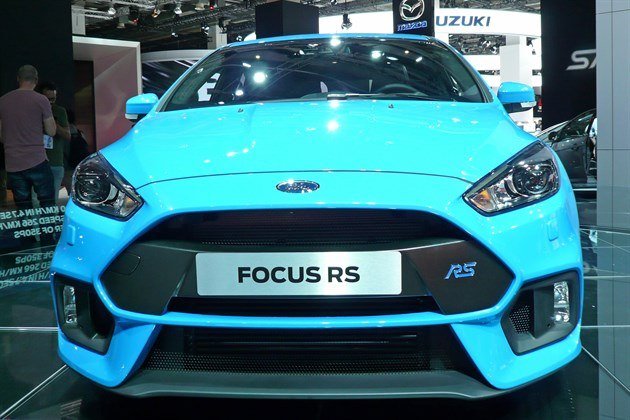 Heading for trouble 
I own a 2016/66 Focus RS (purchased from new, with a standard 3-year warranty, in Nov 2016). You are probably aware that all of the initial production run models of this car (built before mid-2017) were subject to a Field Service Action recall by Ford, to address a spate of engine failures. These failures were attributed to fitment of incorrect head gaskets (although, unsurprisingly, getting Ford UK to admit this has proved a fruitless task). My car was recalled by Ford in May 2018, and was fitted with a new HG; this failed almost immediately, necessitating a further replacement. During this year's recent annual service, yet another HG failure was detected. The subsequent repair now sees my vehicle on its 4th HG in under 3 years. Consequently I now have no confidence in the reliability of the car (particularly given the 12-month-plus interval between the last 2 HG failures), being acutely aware that the 3-year warranty period is due to expire later in the year. Although my preference would be to reject the car as "not fit for purpose", I'm aware that the time for such action is probably long-gone in legal terms. I remain, however, incensed in being potentially left in the lurch by Ford after the warranty period expires. The (parts-only) invoice for the latest HG replacement ran to over £900. I therefore intend to press Ford to honour both its commitment to me as a customer, and its confidence in its own product, by at least providing an extended warranty (a 2-year warranty extension was offered at extra cost upon initial purchase, but on a once-only basis). Is the option of rejecting the car a non-starter? Is pressing for a Warranty extension a reasonable approach to take? If such an approach is reasonable, is there any standard form of language to employ that might maximise my chances of getting a positive result? As ever, I would understand completely (but live in hope!) if you were unable to offer any thoughts on this.
GB, Lincoln
We're aware of this and in one instance of coolant loss in a Mustang 2.3 that has the same engine. To protect yourself,  send a letter expressing your disquiet to the dealer principal of the supplying dealership, listing and dating the three replacement head gaskets, suggesting an extended warranty on the engine and stating that you will hold the supplying dealer responsible for any further failures. Send it by Post Office Special Delivery, keep a copy, and staple the certificate of posting to the copy so it becomes a 'matter of record' should you ever need it in the future. I think it's too late to reject the car and if it went to court it could cost you £20,000 in court fees and legal costs to find out. Even if you got a ruling in your favour you might not be able to recover your costs. (A colleague bought one of these as an investment and immediately dry-stored it unregistered in a barn, so has missed the Field Service Action. I don't think he backed a winner here.)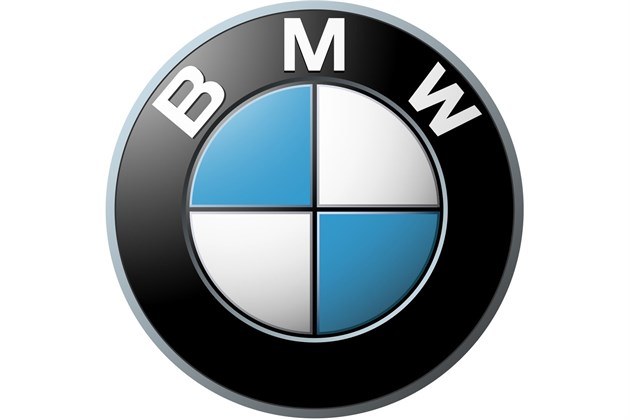 Quote me unhappy
I'm emailing to let you know how bad BMW customer service is. I have a 2015 BMW 2 Series Grand Tourer. It had a recall for the faulty EGR valve, but unfortunately when it went in to BMW service in 2018 (actually for a faulty wheel sensor), they stated it was part of this recall but only applied a software fix as they stated the valve was OK. Low and behold, shifting forward to April 2019 and the valve, which wasn't replaced has now failed. They've told me I'll be liable for a £600 bill. As a token of goodwill, they will pay 100% of the parts and 20% of the labour for a part they had actually  recalled. I complained to BMW customer service, along with the two faulty top mounts on the suspension that have also failed after 43k miles (£610) only to be told that it's out of warranty and they won't help any further. This surely can't be allowed to happen, and I can't be the only person out there that is experiencing this issue. I am now so outraged with them, I'm looking to get another vehicle. Hopefully there is a space on your website to shame BMW and alert others of their poor customer service. 
PE, via email
Many thanks for the information. I put this into the carbycar entry for the BMW 2 Series Gran Tourer here: /carbycar/bmw/2-series-gran-tourer-2015/good/ and also for the 2 Series Active Tourer: /carbycar/bmw/2-series-active-tourer/good/
Click back to Honest John's Motoring Agony Column 05-10-2019 Part 1
Comments
Author

Honest John
Latest