Honest John Motoring Agony Column 21-9-2019 Part 2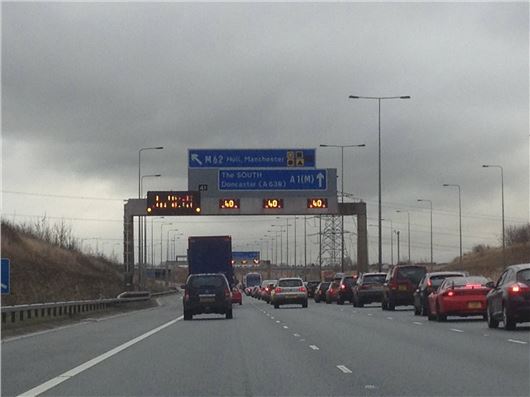 Published 19 September 2019
In Part 2 we cover appealing speeding NIPS, hybrid economy, carrying mobility kit, Vitara tyre wear and much more.
Click back to Honest John Motoring Agonies 21-9-2019 Part 1 
Signal failure
A recent article in the Telegraph suggested that 4 drivers are caught speeding every minute and that a quarter of drivers have attended a speed awareness course. I am not surprised. I am due to attend a "Driver Offender Retraining Scheme" course, yet have a written apology from the Highways Agency stating that the temporary limit I passed on the M25 had not been cleared due to operator error. As I passed under the M4 at 70mph, orange lights signs indicating an incident became visible with the overhead gantry indicating a limit of 50mph. I allowed the car to slow, not wishing to brake sharply. I see too many brake lights from unnecessary braking on our motorways, resulting in other drivers braking harder in a ripple effect. As I approached the limit, the next gantry which is only 400 meters away came into view, with the national speed limit posted. There was no incident visible (there had been a fire two junctions before). I was caught at 63 mph. It was 9pm, and the motorway was quiet. The Highways Agency admit that the signals should have been cleared at 19.49, yet were not cleared until 05.01 am. I wonder how many other unfortunate motorists were caught out? To be fair, the Highways Agency responded honestly to my email. However the apology is of little use as the Police view is that I should have complied with the erroneous limit. Expecting a car to brake rapidly from 70 to 50 mph is, I feel, unreasonable. Surely speed limits should be brought down gradually in 10mph increments particularly as gantries are so closely spaced on the M25?
GT, via email
You could probably take that all the way to the Court of Appeal and get a ruling in your favour if you really wanted to spend all the time and all the money it would cost you. A barrister once had a speeding conviction on the M42 overturned because she proved there was no reason for the 40mph limit to have been imposed.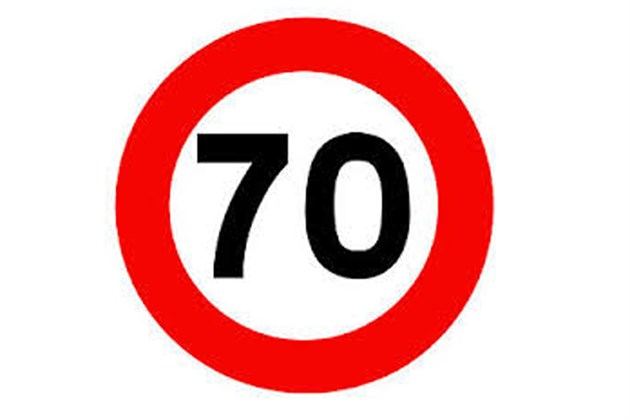 No contest
I have received a Notice of Intended Prosecution from North Yorkshire Police for speeding. I was caught by a mobile speed camera on a stretch where no camera signs were displayed. According to the letter, I was travelling at 80mph in a 70 limit. I accept that I was travelling above the speed limit, but I believe I was actually closer to 75-76mph. Based on the letter that accompanied the NIP, North Yorkshire work to the '10% +2' rule - meaning that if I am right, I should be below the threshold for prosecution. I've done a Speed Awareness Course in the past 3 years, so if I accept, it's 3 points and £100 fine. Is it worth disputing the accuracy of the mobile speed camera (and therefore the validity of my fine) or would I be wasting my time? 
AW, West Yorkshire
Drive at 1 mph more than the limit and you commit the offence. Don't fight it on grounds of the discretionary leeway or you could face 5-6 points instead of 3.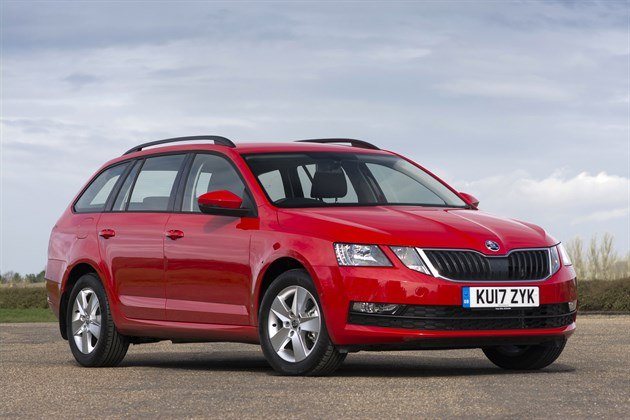 Eco worrier
I have a 1.0 litre Skoda Octavia estate that has returned 55mpg over 5,000 miles of mixed driving. 2 colleagues have hybrid Toyotas that are averaging much worse overall mpg and considerably less than the claimed figures. This begs the question: are hybrids a waste of time, especially when you take account of all the rare metals going into their huge batteries? In terms of carbon emissions, until all electric or hydrogen powered cars become a feasible proposition, are we not better off developing and using more efficient petrol engines?
AJL, via email
Hybrids have much smaller batteries than electric cars, so much less destructive mining is involved in making their batteries. The latest trend is 12v or 48v 'Mild Hybrids', some of which have 1.2 kWh batteries rather than the 65 kWh of an electric car with a decent range. If you are comparing like with like, the Real MPG average for a Toyota Auris hybrid (automatic) is 55.4mpg (/realmpg/toyota/auris-2013). And the Real MPG average for a Skoda Octavia 1.0TSI is 52.5mpg, or 45.7mpg for the DSG auto (/realmpg/skoda/octavia-2013) When comparing running costs, always account for the 10p/litre price disparity between diesel and petrol.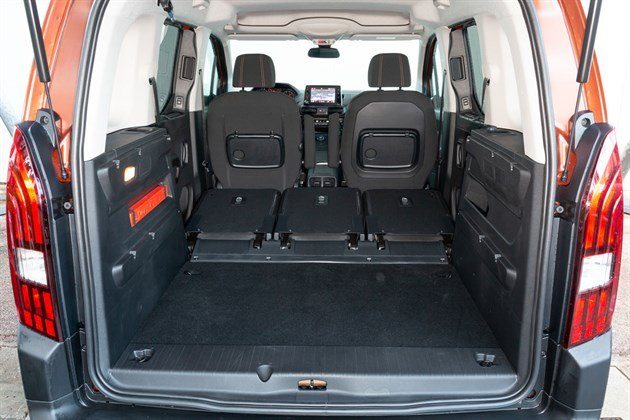 Keeping mobile
Despite being disabled, I can still drive my car, and my wife and I like to go on holiday several times a year. The problem is that I would like to take all my mobility equipment with me (mobility scooter, wheelchair, quad-walker), but my Skoda Octavia Estate is just not big enough, despite having the highest capacity in its class. The Octavia is a great car in every respect: internal space, economy (40+ mpg), reliability (no faults in nearly 4 years), performance (8.3 secs 0-60) and comfort. It will be a sad day when I sell my Octavia, but I am desperate to provide the room for my equipment. I had thought of buying a van, but I am very reluctant to give up the performance and comfort of my car. Can you provide the ideal solution?
PC, Barnt Green
A Skoda Superb estate is bigger, and still a car: /road-tests/skoda/skoda-superb-2015-estate-road-test/ A Peugeot Rifter or Citroen Berlingo makes a lot of sense: /road-tests/peugeot/peugeot-rifter-2018-road-test/ Or you might consider a Skoda Kodiaq: /road-tests/skoda/skoda-kodiaq-20-tdi-150-2016-road-test/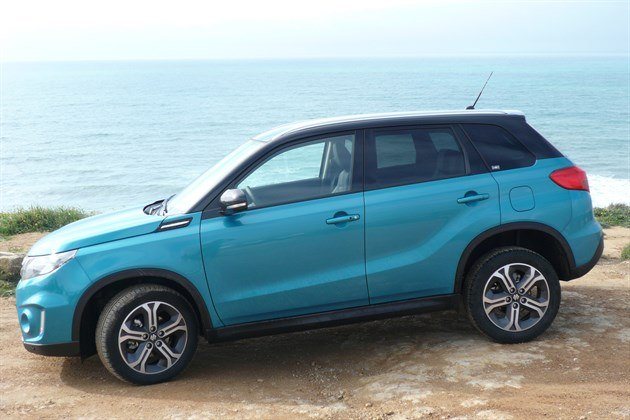 Tyre worning
My wife and I own an automatic Suzuki Vitara SX5 AllGrip 1.6 litre petrol, which we bought second-hand from a retail dealer in July 2017. The car then had just 2,700 miles and was 7 months old. We are both in our seventies, both drive sedately and keep to speed limits. We were shocked when our trusted local garage warned us that, although our tyres were legal, they would soon need replacing  at 18,000 miles. All four tyres are Continental Conti EcoContact 215/55 R17 V. I check the tyres about every three weeks as they rarely lose much pressure: I keep them at 33.5 lbs, half a pound above Suzuki's recommended "comfort" setting. The roads in Shropshire are poorly maintained, so our car sometimes crashes into potholes and local councils love speed bumps. We very occasionally switch to four-wheel drive when necessary. We wondered if our tyres are wearing out faster due to our Vitara having 4-wheel drive or due to our appalling roads? Would you think it normal for tyres to last just over 18,000 miles? Our present tyres are not cheap: they cost over £143 each. Would we be better changing to even higher priced tyres such as Michelins? Or should we buy cheaper tyres such as Dunlops and live with them wearing out quicker?
DA, via email
Replace with Michelin Cross Climate or Continental AllSeason Contact. Lower the pressures to around 2 bar or around 30PSI cold pressures. It will ride the potholes and handle better.
Fluid situation
I note with interest your comments regarding brake fluid being hygroscopic. Having owned and driven around 80 cars in my 60+ years of driving, I recall that some years ago I used to have the brake fluid "tested" (when the car was serviced or had brake shoes or pads changed) and this test indicated the level of moisture present at the time of the test. This was a very quick test which took only a minute or two (I think it was done by Halfords) and when the moisture level was above a pre-determined level, the fluid  was changed. In the interests of not polluting the planet, would you not think this to be a better way of proceeding to reduce any unnecessary volumes of a chemical needing to be disposed of?
MB, via email
The trouble is they've been adding additives to brake fluid as well and the additive is starting to break down and contaminate the fluid. Also any moisture at all in the fluid can corrode delicate components of the ABS, which is why it's best changed every 2 years.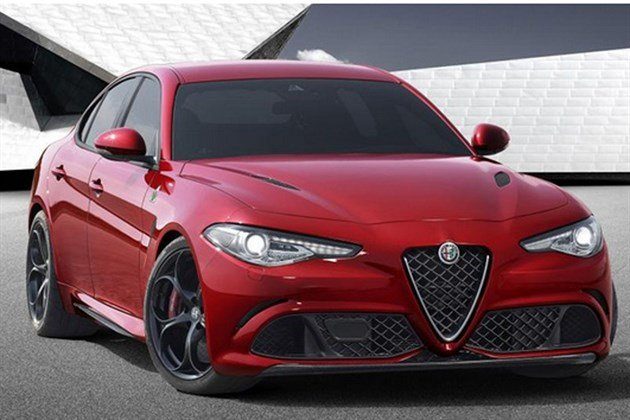 Romeo and Giulietta
I am enjoying an Alfa Giulietta Veloce with its very lively 1,750cc turbo petrol engine. I would like to buy a Giulia saloon, but the 3-litre turbo unit seems excessive and the smaller engine would be more than adequate, and much more practical. Do you know of any plans to expand the Guilia model range in this sensible way?
TJ, via email
The sensible engine to have in the Giulia and Stelvio is the 2.0 litre with 280HP.  Goes well and sounds wonderful without being too loud: /carbycar/alfa-romeo/giulia-2016/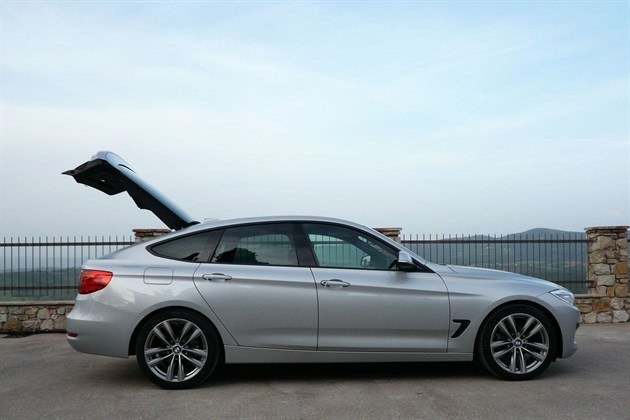 Three up
I currently own a 2009 BMW 320i SE with 57,000 miles. I only do about 5,000 - 6,000 miles a year. I will be 70 in three months and I am finding it a little low for getting in and out of. I am looking for a car that is less low to the ground. My requirements are:- Saloon or hatchback; Petrol engine; Five-seater; Equivalent performance to my current car so not slower than about 0-60 in 8.5 seconds; Reasonable mpg; Reliable; Preferably but not essentially with a key that turns in the ignition. My budget is up to about £20,000 plus what I might get for my existing car. I do not want to buy a brand-new car, but one that is not more than two years old and does not have more than 10,000 miles on the odometer. I hope that my requirements are not too numerous or difficult to enable you to make some recommendations!
MP, via email
Easy answer: A used 3-Series GT (not a new one because I don't think the 3 GT has been renewed yet): See: /carbycar/bmw/3-series-f34-gran-turismo-2013/ I actually found it better to drive than the F30 3-Series. A bit softer. And much roomier.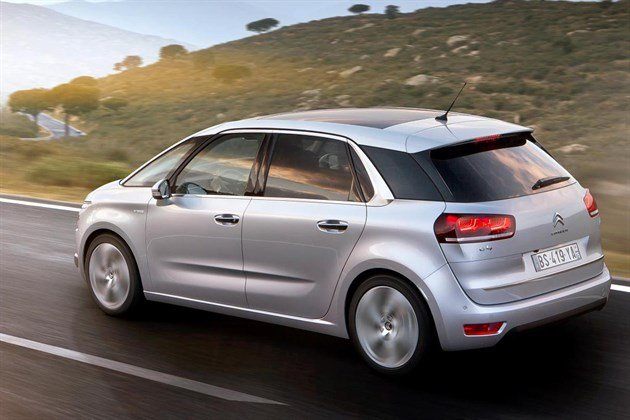 Unhinged
My Citroen C4 Picasso was first registered 23/09/2014, but bought by me from a Citroen dealer on 11/11/2017. It has developed cracks at the top of the tailgate on both sides. Citroen UK agrees that this is a manufacturing defect and will supply a new tailgate free of charge but will not cover the labour cost of fitting the replacement. The dealership from whom I bought the car is not willing to pay the labour cost because the car is out of warranty. It is acknowledged by both Citroen UK and the Citroen dealership that the damage to the tailgate is a consequence of a defect in manufacture. Is it therefore reasonable to require that one or both of them should accept responsibility for the total cost.
MF, via email
It's just cracks. Whether that would sufficient of a defect to try to invoke the Sale of Goods Act 6-year rule is debatable. A case could go either way. The reason for the cracks could be that someone attempted to sling a bicycle rack on the plastic hatchback. You don't say if it needs to be painted as well as fitted, in which case you could be looking at about £500 labour.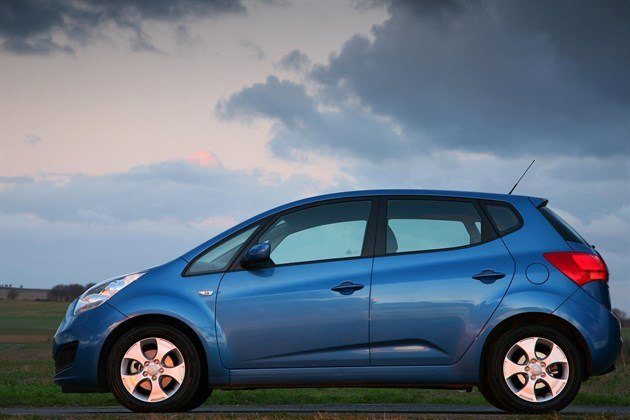 Is this a wind up?
I am looking to get a second-hand car for £6k-£7k. I had an Astra 1.4 petrol, which was great, but I feel like a change. I do a few long motor trips a year, so need to feel steady on the road and not get wind tremors, etc. But overall my mileage is only 6,000 a year. I am told the KIA Venga can be a little wind-blown on the motorway. Is this correct? The Mazda 2 seems solid, and heavier, but not as high up which is what I like about the Venga. Any comment to assist or any other car suggestions would be welcome to solve this situation?   

MO, via email
I've never experienced being blown about in a Venga or ix20, nor have I received any complaints about this, but a Mazda 2 or a Mazda 3 is definitely a finer handling car to drive.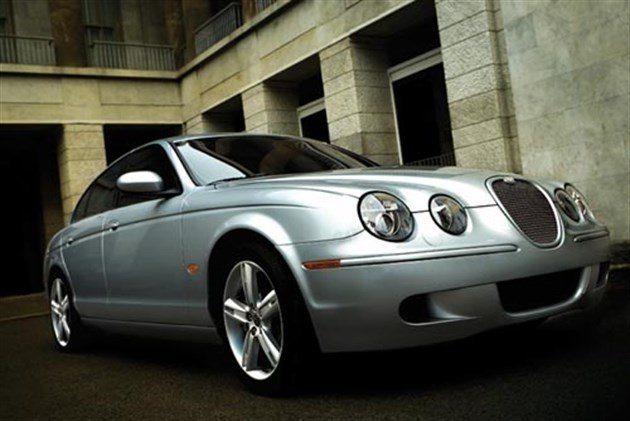 Light relief 
I have a 2001 Jaguar S-Type. A warning light has come on reading "DSC System Fault". How should I proceed? Would it pass the MoT with this warning showing?

ML, via email
Might be a problem with an ABS reluctor ring or ABS wheel sensor. Might be an internal fault in the ABS/ESP module. The car will not pass its MoT if this system does not function properly. If it's the ABS/ESP module there is a possibility it can be rebuilt by http://www.ecutesting.com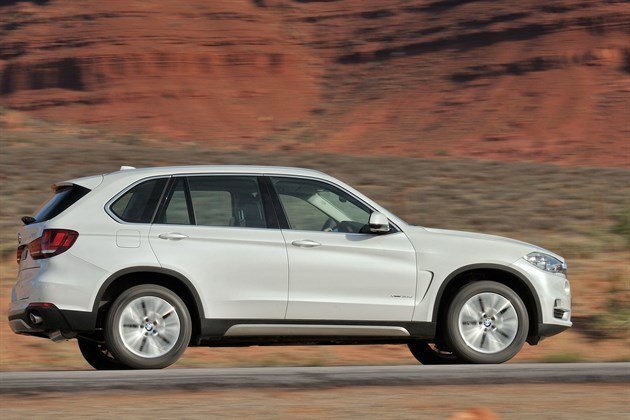 Xcessive Xpense? 
I bought my BMW X5 3.0 diesel new in March 2014 to treat myself on my retirement, and I needed something gutsy as we had a 4-berth caravan to tow. The mileage is now 48k and it's been fully serviced and I get good mpg too. The caravan has now gone, so no more towing. It's in immaculate condition and I've no desire to change it unless I have to and I wouldn't be able to afford such a luxury car again. As it's now 5 years old, are there any major, expensive service/maintenance items that will needed in the next few years that may cause me to consider replacing it? Should I consider replacing it sooner and if so with what? There's only my wife and me and apart from me being slightly claustrophobic, I don't need such a big car. How long would it be sensible to keep it?
DB, via email
This is what we have on the X15 X5: /carbycar/bmw/x5-f15-2014/ Quite a good record of 'goods' and bads: /carbycar/bmw/x5-f15-2014/good/ The main thing is the EGR Cooler recall, which has probably been done on your car. Happily, though 2014, it meets EU6 for NOx so you don't face penalties for entering an increasing number of city centres from next year.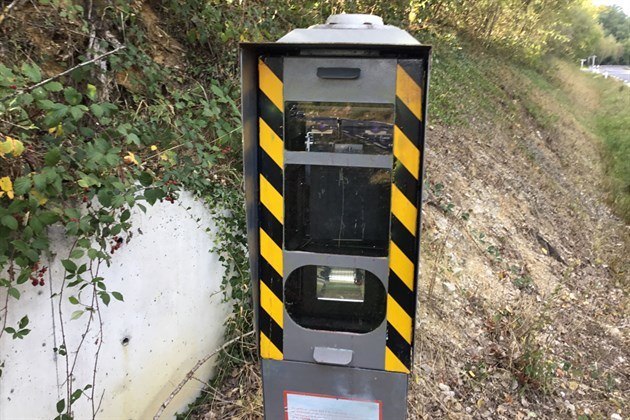 Flashing the cash
Like many others I managed to get flashed whilst on holiday in France, my first speeding offence in 60 years. I await the inevitable fine, but do I have to declare it to my insurance company? There seems to be a bit of confusion over this point. I think you have probably answered this question in the past but I cannot find the reference.
KF, via email
No. Just pay up. This is all because the French 'Departments' are starved of central government funding so have to get money anyway they can. Richard Madeley got done 40 Euros for 51kmh in a 50 zone. A Freedom of Information request revealed that between February and July 2019, 250,000 demands for driver details were received by the DVLA from the French: /news/legal-motoring-advice/2019-08/french-police-pursuing-thousands-of-uk-motorists-over-driving-offences/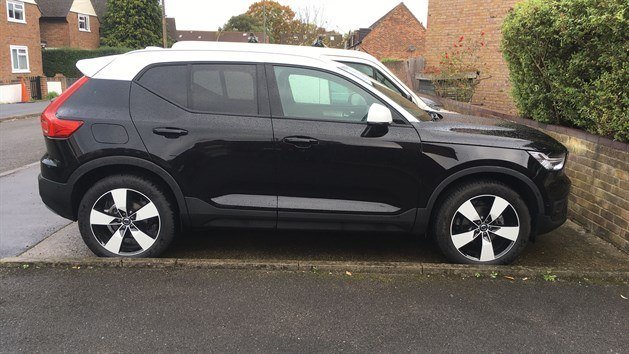 Disconnected
I purchased a new Volvo V40 T3 manual from my nearest Volvo dealer and it has been serviced by them according to the servicing schedule. This Spring, I booked the third-year service well in advance to make sure that everything was done before the warranty expired. Two weeks before the service appointment I took the car into the dealership saying that I was not happy about the clutch. I could not be specific but it did not "feel right" to me. The car was road-tested and I was assured that there was nothing to worry about. The car was serviced as previously arranged and given its first MoT. Some 20 days later, when the car was just two weeks out of warranty, the clutch failed during the first day of our five-week holiday in France. The car was taken by Volvo Assistance to a Volvo dealer of their choosing where it was repaired, replacing the clutch slave cylinder, not the clutch itself. I went to collect it two and a half weeks later and I was told that that the problem should have been identified by the British dealership either when I first brought my concerns to their attention or at the time of servicing. I was advised that I should write a "Stern and Firm" letter. On our return home I wrote to the dealership enclosing a copy of the invoice for the repair and suggested that they contacted Volvo to see if there was any way a contribution could be made towards the cost of the repairs. Volvo UK wanted nothing to do with this as the repair was carried out abroad. They and the dealer both ignore my contention that had the problem been spotted before I set out abroad, repair out of warranty would not have been necessary. If they say it was not the lack of attention during servicing or during the road testing then I would contend that the part must have been substandard before the car was assembled. The third and possibly unkind thought is that the dealer thought he would make more money repairing out of warranty than he would repairing for Volvo under warranty. I have had Volvos as my main car since 1973 and never had a breakdown before. I would be grateful for your thoughts on this matter.
KD, Broughton in Furness
We have to be careful here. I think the clutch slave cylinder for a 2016 Volvo V40 T3 is concentric. That is, it is fitted inside the bell-housing around the main driveshaft between the engine and the gearbox. In that location it might only have been possible to identify a leak if the fluid had seeped out of the bell-housing. Normally, any such leak would have put fluid onto the clutch plates and they would have needed replacing as well, resulting in a bill of something like £1,500 - £2,000. Had the leak been in the part of the clutch slave cylinder outside the bell-housing or had the whole clutch slave cylinder been outside the bell-housing (operating the clutch by means of an arm), then a leak from it would have been readily identifiable and you would have a case against the dealer for failing to identify the leak during the service and pre-warranty expiration inspection. You might still have a case for the clutch slave cylinder having been "not of satisfactory quality". You could send a letter expressing your disquiet to the dealer principal of the supplying dealership. Send it by Post Office Special Delivery, keep a copy, and staple the certificate of posting to the copy so it becomes a 'matter of record' should you ever need it in the future. 
Comments
Author

Honest John
Latest