Honest John's Motoring Agony Column 07-09-2019 Part 1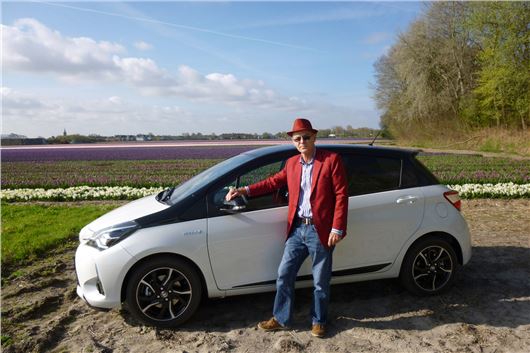 Published 05 September 2019
Honest John's Motoring Agony Column 07-09-2019 Part 1
This week's Q&As concern idling hot turbochargers, debugging washer reservoirs, best speeds for MPG, cracking tyres, automatics in traffic and a huge second instalment in Part 2.
As usual, emails to Honest John should be addressed to: letters@honestjohn.co.uk  Please try to keep them as short as possible.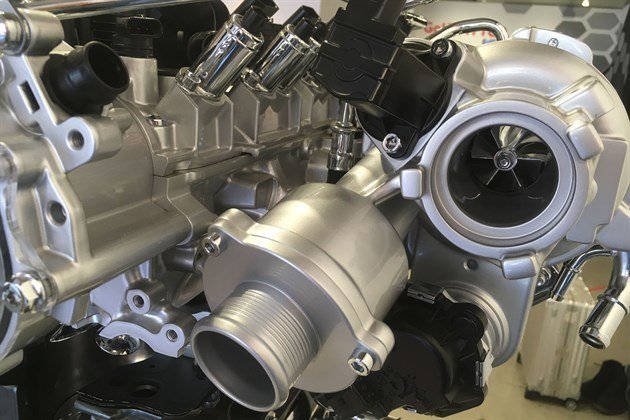 Idle moments
I read your reply to CH regarding his Jeep Renegade and the corresponding advice you gave about allowing the engine to idle for a few minutes before switching off. I have a 2011 Tiguan 2.0 TDI 4-motion, which has done 60,000 miles and has had the VW software update. I recently had to have a new DPF filter fitted at a considerable cost as the emissions light wouldn't go out on the dash. I always use Superdiesel. Would I be wise to allow a few minutes before switching off after a 50 mile motorway journey at 70-75 mph?

MH, via email
Yes. The point is to keep oil pumping through the turbo bearing as the turbo cools from red hot to merely hot. But surely the VAG ''Trust Building Measure"  should have compensated you for the replacement DPF, the need for which could have been consequential of the NOx emissions fix.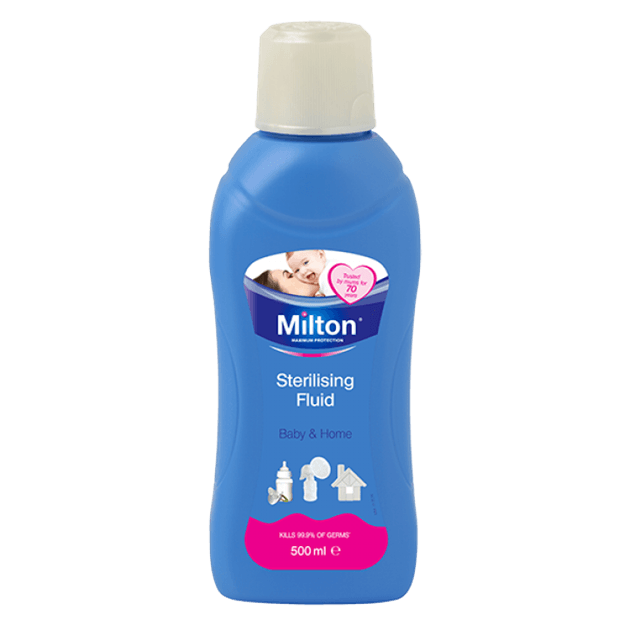 Pipe cleaner
I was interested in the email from the gent whose Jag had a smelly washer bottle. I have a similar problem with my Vauxhall Combo van in warm weather. You wrote that he was using the wrong type of screenwash, but didn't mention what the right version was. Any information greatly received. (I will also try the sterilising solution.)

PB, via email
If a car has a complex washer system involving headlight washers, etc., then best to stick with the screenwash or screenwash additive provided by the car manufacturer. Otherwise, just use decent pre-mixed screenwash you get from service stations. To get the stinky, stale contents of the washer reservoir out, push a hosepipe to the bottom of the reservoir and hold it there while someone else turns on the tap. That will blast it all out of the top. Sterilise the reservoir with Milton baby's bottle steriliser. Then refill with the correct screenwash.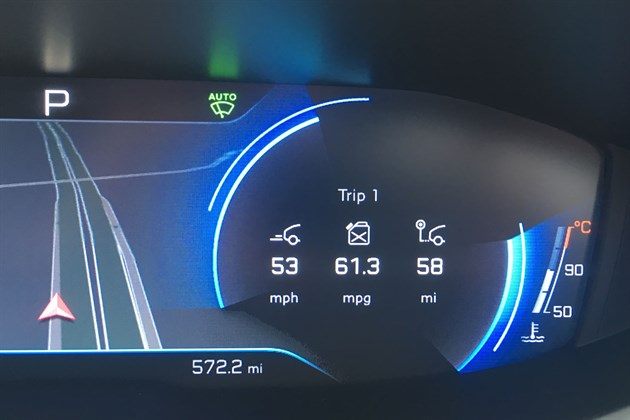 The law of averages
On a 200 mile journey at an average speed of say 70, you would arrive sooner than at a lower speed. Surely the shorter journey time would to a shorter running time of the engine and less fuel used. Your view would be appreciated.
GRG, via email 
Doesn't follow because fuel used at a high average speed is greater than at lower speeds due to the higher engine revs. If I get stuck in slow moving traffic the economy of the cars I am driving improves. It's better at an average of 50 than at an average of 70.
Cracks appearing
I read the email about tyre depth with interest as in 2008, my Audi A4, with 16k miles, needed its original Bridgestone tyres replaced at my local Kwik Fit. Apart from limited wear, there were cracks running around the circumference of the tread on some of the tyres. I complained to Bridgestone who agreed to inspect the faulty tyres. The bottom line is that Kwik Fit and Bridgestone were incredibly helpful and a new set  of Michelins were provided at no cost to me. 
TW, Southport
Different issue. JS's problem was due to the tyres being wide and low profile. These do wear a lot faster and cost a lot more to replace, which is why the car business takes such great effort to promote them as 'fashionable' and why I campaign against them. Ben Jonson got it right in 1598 in 'Every Man in His Humour'.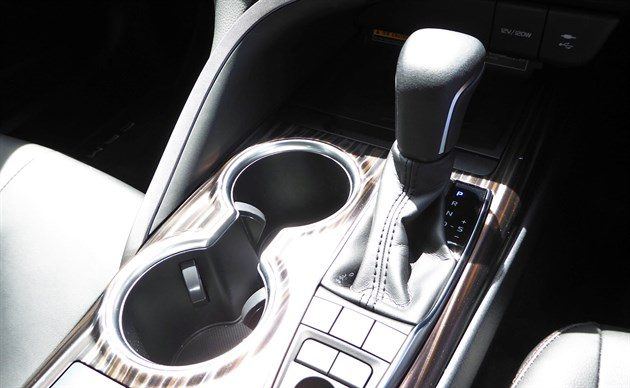 Neutral attitude 
I agree entirely with your reply to RH in the Saturday Telegraph of 1st June. In nearly 55 years of driving, I have always put my car into neutral with the handbrake on for anything other than a momentary stop, including automatics, the latter to the amusement of many passengers. However, I think we need to recognise that with electric parking brakes and stop/start engines, things have changed. The design principal of these new automated systems seems to assume that you will hold the car on the footbrake and with the clutch depressed on manual vehicles. I have driven a number of manual cars (not all) where putting the car into neutral and applying the electric brake starts the engine again as soon as the clutch is released in neutral. Also automatics where you have to be very swift in putting the car into neutral to avoid the engine starting again. My Discovery Sport automatic does allow you go into neutral and apply the electric parking brake without the engine re-starting providing you are fairly slick doing it. This is almost certainly why many cars including manual geared cars now display brake lights at traffic lights and road junctions and I think it is only a matter of time before it becomes the common practice for most drivers and I am not sure there is much we can do about it. What is your view?
AR, via email
The problem you describe is largely due to VAG's stupid arrangement that cuts out the stop/start when the DSG transmission is in Neutral. I first encountered this to my utter amazement in the SEAT Alhambra in 2010: /road-tests/seat/seat-alhambra-ii-2010-road-test/  Happily, there is no such nonsense in current model Mercedes, Citroen and Peugeot automatics that have a simple means of applying the 'P' transmission brake that does not prevent the stop/start from working.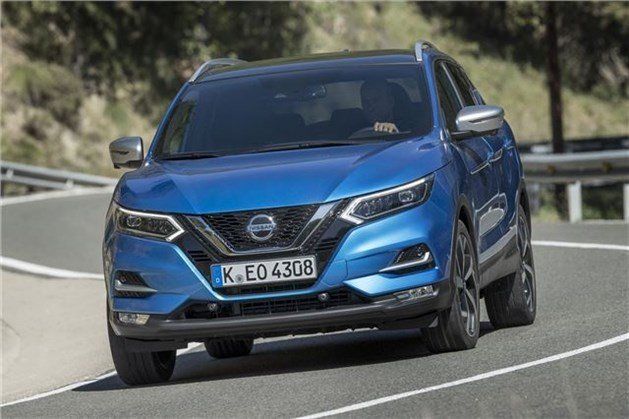 Qashing in
My Nissan Qashqai diesel is due for change in September. I've run it for 3 years on a Personal Contract Hire agreement, but I'm slightly out of the loop with regard a suitable replacement. I've enjoyed driving the Qashqai, so something of a similar style and size would be my 1st choice. What would you recommend? The Qashqai has been incredibly frugal, but is the better option now petrol or hybrid (or a combination of both)?
GW, Bloxham
There are now new petrol and diesel engines for the Qashqai and Kadjar. (I prefer the Kadjar.) /road-tests/nissan/nissan-qashqai-13-2019-road-test/ and /road-tests/renault/renault-kadjar-ii-2019-range-road-tes/ Alternatively, a Toyota C-HR hybrid, or the bigger Honda CR-V hybrid or RAV-4 Hybrid or Lexus UX hybrid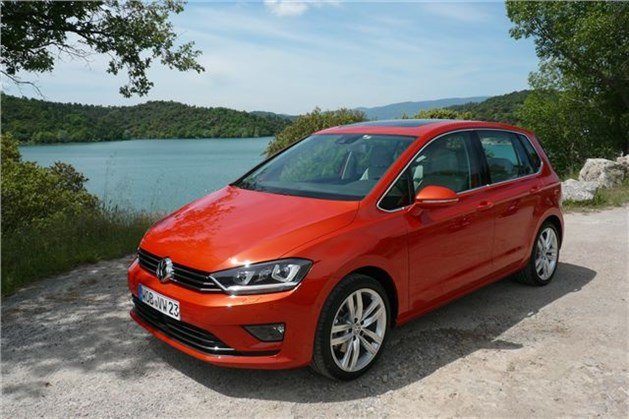 Crossing over?
We bought my wife's VW Golf Plus TSI petrol new in 2010. It's been a great car to drive, free of major faults and has done 110,000 miles. We are considering changing it. We don't like the new model. Please would you give us your advice on a suitable replacement? Our mileage will be lower, at around 5,000 to 7,000 per annum (as we are using the train to travel long distances).

IW, Windlesham
You mean you don't like the VW Golf SV? /road-tests/volkswagen/volkswagen-golf-sv-2014-road-test/ Not many alternatives, as MPVs are now in decline in favour of 'Crossovers' and SUVs. The Ford C-Max is about to go out of production. Maybe a Renault Scenic: /road-tests/renault/renault-grand-scenic-dci-160-2016-road-test/ Or a Citroen C4 Space Tourer (formerly called Picasso): /road-tests/citroen/citroen-c4-picasso-2013-road-test/ Or a crossover like the outstanding Peugeot 3008: /road-tests/peugeot/peugeot-3008-2017-road-test/ or Citroen C5 Aircross: /our-cars/citroen-c5-aircross/
Cover up?
Have motor insurance premiums suddenly increased? I ask because I am surprised by the premiums asked to insure my 2009 Hyundai i10 1.2 auto. Last year I paid £165 for my i10. Previously I paid about £150-£160 for my 2003 Yaris 1.0. Direct Line asks about £220, Liverpool Victoria asks £204. These premiums represent significant unexpected increases.
PDG, Lymington 
The ABI put out a release recently stating the insurance premiums were going down: /news/insurance-1/2019-05/cost-of-car-insurance-falls-to-a-two-year-low/ They aren't. My trade insurance was £1,400 this year, third party only, up £200. Confused.com then put out a press release correcting the ABI's misleading information: /news/insurance-1/2019-07/average-car-insurance-prices-rise-for-the-first-time-in-18-months/
Shaky situation
I have recently bought a 2016 Ford Titanium automatic and have noticed that after travelling 40 miles or so, when setting off the car does not move off slowly but judders. Is this something that can be rectified? I still have a 12 month warranty on it.
MD, via email
Presumably this has a dry clutch Powershift transmission and, if so, it needs a new clutch pack. If you bought it from a dealer, reject it immediately: /faq/consumer-rights/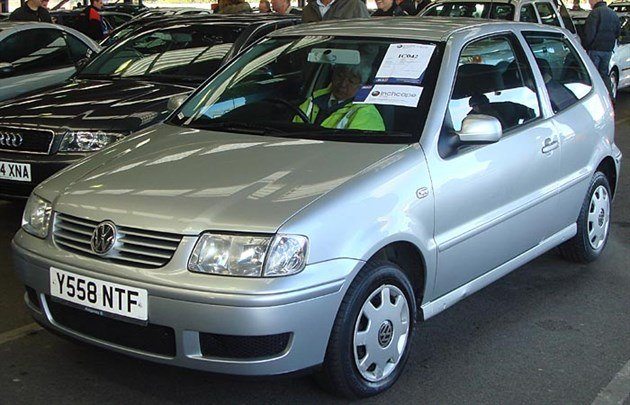 Polorised opinion
My wife owns a VW Polo S 1.4 75HP hatchback, first registered 6/3/2001, owned by her since 1/11/2004. The car, which is in good condition and reliable, has only done 48,000 miles and has a full service record. Would VW appreciation clubs be interested in the purchase of this car, and, if so, which one would you recommend? Secondly, we are both well into our seventies and my wife is looking for something more modern and more comfortable for her local journeys. She has been considering either a second-hand Ford Fiesta 1.0 litre EcoBoost or Toyota Yaris 1.33 VVT-i, no more than three years old, as a suitable replacement. (£10,000-£11,000 max is available.) Both appear economically good for mpg, considering the low annual mileage which will occur, and the annual tax is either nil or only £30. Would you recommend either of these two, or any other similar vehicle, as a possible replacement. We have another car which we use for longer journeys.
SL, via email
Though highly rust-prone (so not too many survivors like yours) I don't think this has much value. Maybe £300 - £500. You could try: https://www.clubpolo.co.uk/  Otherwise a postcard photo ad in the window of a local newsagent. The Yaris is more reliable than the Fiesta and a 3-year old will have 2 years Toyota warranty remaining, whereas the Fiesta's 3-year warranty will have ended. /carbycar/toyota/yaris-and-yaris-hybrid-2011/ And /carbycar/ford/fiesta-2013/ Annual tax for almost everything registered after 1-4-2017 is now £145. The lower tax rate can apply to cars first registered before that date.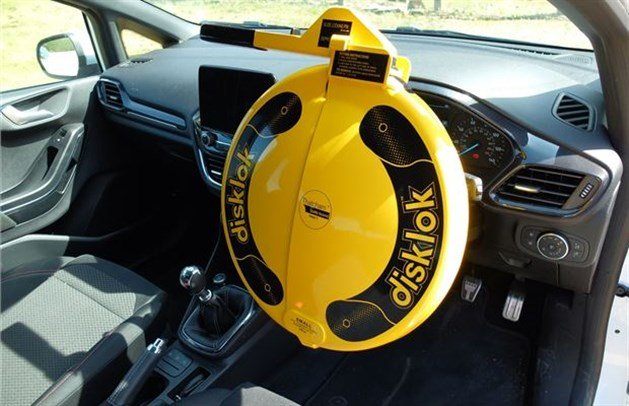 Security breach 
I sympathise with CS in your column of 1st June as my 4-year old Fiesta was stolen under similar circumstances. I have also seen an article that Fiestas and Focuses are the most popular cars to be stolen. Can you tell us why? What is happening to these vehicles and why are they that easy to steal? Has Ford's taken any extra security measures with their later models?
AC, via email
They are easy to steal because of Regulation (EC) No 715/2007 (Euro 5/6) and its implementing Regulations 692/2008 and 566/2011 that f the requires sharing of this information had not anticipated the consequences. It is relatively easy to extract the relevant security information from the car's ECU. Get a Disklok. https://kit.honestjohn.co.uk/reviews/review-disklok-steering-lock/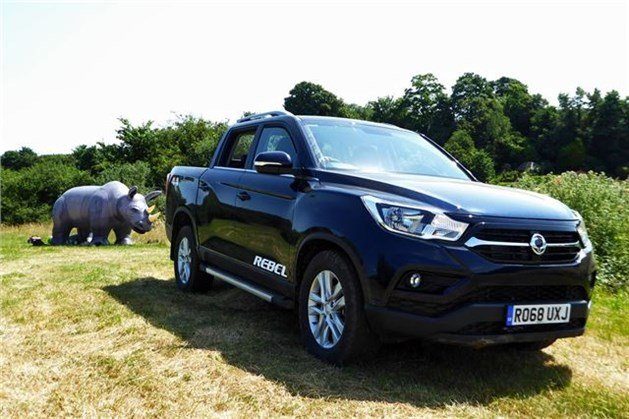 Needing a pick-me-up
Previously I have driven a Land Rover Defender and Toyota Hi-Lux, but, suffering a slipped disc in 2017, I changed to a Range Rover Sport. I am somewhat recovered now, and looking to return to a more rugged vehicle but I need a more comfortable ride than before. I'm looking for a new pick-up truck with a comfortable ride: soft suspension over bumps, comfy and heated seats. I've discounted the Ford Ranger as it is much too uncomfortable. The Toyota Hi-Lux seemed OK on test drive. Can you suggest another of the modern large pick-ups that has a softer ride?
JM, South Wales
The best two are the Nissan Navara and the Ssangyong Musso because UK versions of both have coil spring rather than cart spring rear suspension and that gives a much better ride. Another factor to watch out for is that pick-ups with a kerb weight of more than 2,040kg are restricted to 50mph on two lane roads and to 60mph on dual carriageways. Those less than 2,040kg can do 60mph and 70mph respectively: Unaffected are Mitsubishi L200, Nissan Navara, FIAT Fullback, Isuzu D-Max and SsangYong Musso. Pick-Ups restricted to 50mph on two-lane roads and to 60mph on dual carriageways are Mercedes-Benz X-Class, Toyota Hilux, Volkswagen Amarock V6, and some models of the Ford Ranger (the base XL model 2.2 is unaffected, but the top of the range 3.2 Wild Trak weighs over 2,040kg).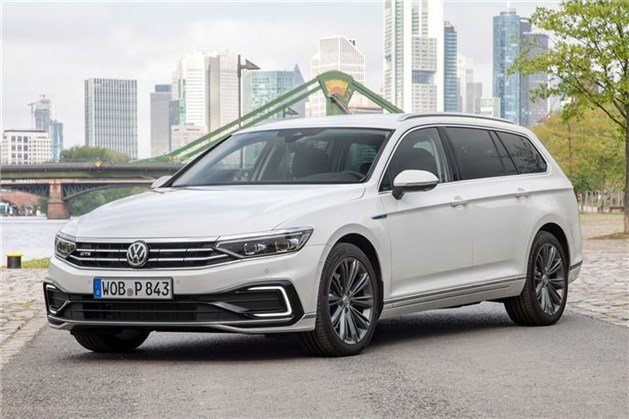 The outer limits 
I'm looking for a practical petrol estate and the local VW dealer has a 2019 pre-registered Passat 1.5TSI auto, decent spec, OK discount. Worth a punt, or wait till prices become more depressed when the new facelift launches in the next few weeks?
KT, via email
There's a bit of a worry about that 1.5TSI engine hesitating in 1st and 2nd gear (often masked by the DSG auto) but there is now an engine software and costing stop/start fix. Doesn't happen with all of them and I've been recommending owners to run on Super in the hope that might help overcome it More: /news/new-cars/2019-08/audi-cures-15tsi-hesitation-with-48v-mild-hybrid-drivetrain/

Why reg? 
I've been looking to buy a 2016 FIAT 500X 1.4 Multiair, Pop Star with 17,500 miles from a franchised dealer. Its screen price is £11,295, which I felt quite high, even with an extra of satnav already installed. I wanted to trade in my 2010 Vauxhall Agila 1.2 Club with 106,000 miles and which is I'd say in fair condition: a few scratches here and there. They would only offer £500 for the Agila. They showed me the website they use to value part-exchanges, but I've heard that's a negotiating tactic, so took it with a pinch of salt. Eventually they said they would sell the FIAT for £10,000 cash plus my Agila, whereas I was still sticking with £9,500 plus the Agila. The same dealer at another branch has the same model FIAT for sale, same year, but 5,000 miles extra at £10,000 (it's the wrong colour for me, plus it has tinted windows which are not my style). I pointed this out and they said it's because it's been unsold for about a year, hence the lower price. I walked away, sticking to £9,500 and not accepting their offer of £10,000. Do you think I'm being unreasonable and too greedy? I like the car but feel that I'm still not getting a proper price for mine and/or being over charged for the FIAT. Your view would be very welcome.
NH, via email
Before you commit to anything, take a look at these deals: /best-pre-reg-and-nearly-new-car-deals/  Then explore further. You can do a lot better than £10k for a 3 year old FIAT 500X out of manufacturer warranty. Cheapest of the lot seem to be Corsas, now on run-our, and Micra 0.9 TCes (old non WLTP engine). Sell the Agila for £850 using a postcard photo ad in a local newsagent's window.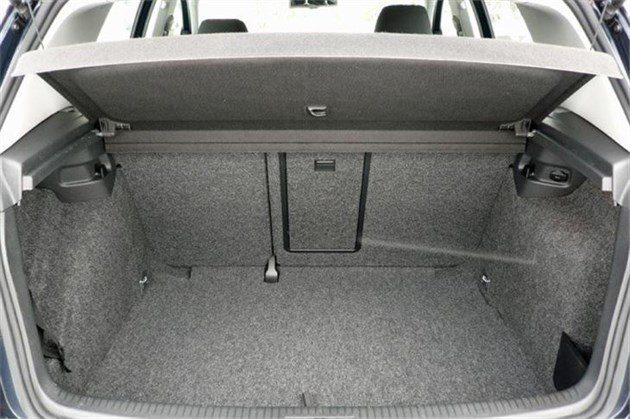 Par exchange
I have owned two Ford Focus hatchbacks, a 2003 and a 2001, which are still going strong. Both have accommodated my golf bag, clubs and electric trolley in the boot without much difficulty, I just have to take my trusty (golf) driver out of the bag, but it's still in the boot and all the equipment is out of sight. Perhaps you could add this to any further advice you give to other golfers, please? As you suggest, I shall look at the Honda Jazz though, for comparison, when I need to replace the 2001. Many of my golfing friends drive VW Golfs, because they accommodate golf bags lain sideways across the boot behind the wheelarches.
AM, via email
Thank you. Yes, we point out that the Golf Mk VI has indentations behind the rear wheel arches to allow for carrying a golf bag. That's why in our road tests we try to give the width of the load area both between the wheelarches and behind them: http://www.honestjohn.co.uk/road-tests /
Buying chain
A close relative is upgrading to a BMW 240i and is keen to sell his 2008 120d Coupe auto with 84k miles and full BMW service history to me. Price is not an issue, as he would like the car to stay in the family. Can I expect to do at least another 70k-80k without any major problem? 
GS, via email
That's a big upgrade. The 240i has more engine than tyres, especially on wet surfaces. He'll need to be careful. The 120d Coupe will have BMW's notorious N47 diesel engine. Its timing chain is situated at the back of the engine and, possibly because it and its tensioners are inaccessible, it has a reputation for failing. More to watch here: /carbycar/bmw/1-series-coupe-e82-2008/good/ and here: /carbycar/bmw/1-series-e81e87-2004/good/ and here: /carbycar/bmw/1-series-e81e87-2004/good/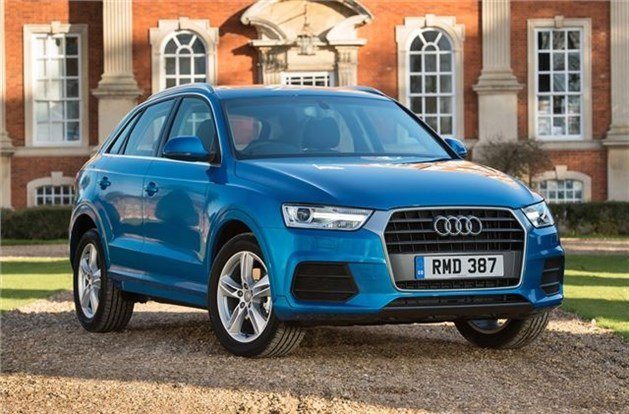 Impulse purchased
Approximately 3 weeks ago, on the spur of the moment, I purchased a  March 2018 registered Audi Q3 2.0 TFSI quattro, S Line, s-tronic, with just 7,400 miles for £22,500. The car is in immaculate condition and had just undergone its first service. For considerable time now I have wanted to own a 4-wheel drive vehicle and as the price seemed to be a bargain I took the opportunity while the offer stood. Apart from the hard suspension, which is a problem, the car appears to be excellent, but I have started to have reservations about future problems with items such as transmission durability, the future cost of items like the Cambelt or chain, and the expected lifetime of the vehicle before expensive repairs are required. Your views and advice would be welcome along with any further information you can offer.
JW, via email
The first generation Q3s were built by SEAT at Martorell and actually helped to bring about a general improvement of quality at SEAT. This one will have either the DQ381 or a DQ500 7-speed wet clutch transverse s-tronic/DSG that is not generally troublesome as long as it gets a transmission oil and filter change at least every 3 years or 38,000 miles whichever comes first. The engine is timing chain EA888 and will be the upgraded one with indirect as well as direct injection so should not coke up its inlet valves. Best run on superunleaded. More here: /carbycar/audi/q3-2011/ Part of the reason for the bargain price will be that there was a new Q3 in July 2018: /road-tests/audi/audi-q3-sportback-2019-road-test/
Click to Honest John's Motoring Agony Column 07-09-2019 Part 2
Comments
Author

Honest John
Latest