Honest John's Motoring Agony Column 17-08-2019 Part 2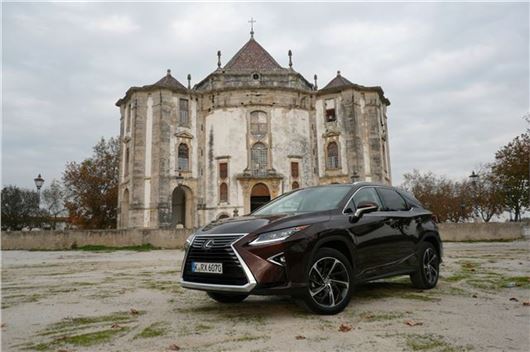 Published 16 August 2019
Click back to Honest John's Motoring Agonies 17-08-2019 Part 1
Climate friendly caravanning, speed limit warnings, family automatics, slimmer SUVs, stolen car trackers and enough to last until Sunday if you start on Saturday night.
Eco glamping
The 3 year PCP lease on my Hyundai Santa Fe is coming to a close. Although I've been pleased with my car's reliability, towing capacity (for my caravan: MTPLN 1,500kg) and luggage space, can you suggest any non-diesel alternatives that offer similar attributes but are more environmentally friendly?
TK, via email
That means, to comply with the Caravan Club 80% recommendation, the towcar has to weigh at least 1,764kg. A Lexus RX450h qualifies with a kerb weight of 2,100kg and a towing weight of 2,000kg. /road-tests/lexus/lexus-rx450h-and-rx200t-2016-road-test/? Even the RX200T works with a kerb weight of 1,885kg and a towing capacity of 1,500kg. A Mitsubishi Outlander PHEV also does the job with a kerb weight of 1,885kg and a towing weight of 1,500kg: /road-tests/mitsubishi/mitsubishi-outlander-phev-2019-road-test/?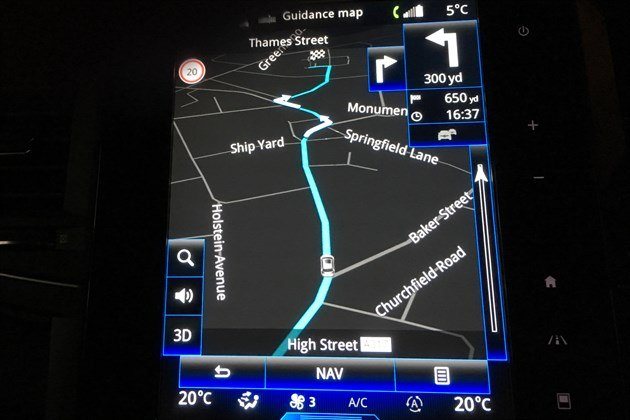 Look who's stalking
Recently, the EU announced that all new cars will have to have speed limiters in a few years' time. They will peep at you whenever the speed limit is being broken. Does this mean that all new cars will have to have built-in SatNav for this system to work? Also, the SatNav will have to be updated daily for it to able to respond to changes in speed limits due to road works or accidents, etc. It is only one step further for the technology to send a message to the DVLA if the beeper remains on and a speeding fine issued. Do you think this is the future?
RW, via email
A lot of new cars have two systems. One 'recognises' traffic signs, so is supposed to spot speed limit and de-restriction signs. But, having experience of these for 9 years in scores, maybe even hundreds, of cars I know they miss some restriction signs and some de-restriction signs. Modern GPS, on the other hand, is usually 'connected' these days, using 4G, like 'Waze', so updates from users inputs very quickly. The fault with the original GPS Intelligent Speed Adaptation (ISA) tested in the UK about 10 years ago, is that it can't see in 3 dimensions. So if a 30 limited road crosses a 70 limited motorway the system could automatically brake the car on the motorway to 30mph. What is sinister is that, even if you leave your smartphone at home, the electronics in all modern cars enable them to be tracked. Big Brother (in this case Europol) can watch your every move.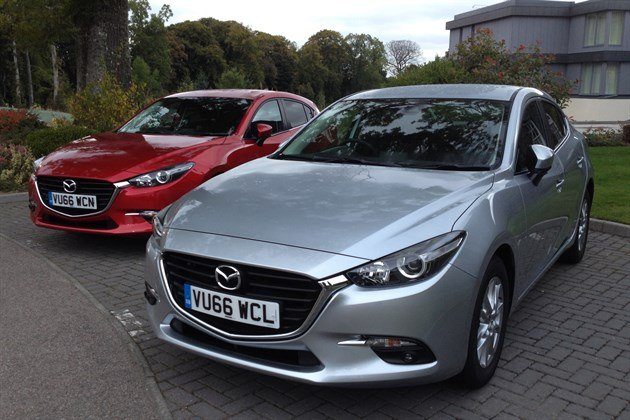 Shiftless attitude
I am hoping to buy a Ford Focus this summer. In the past I have always gone for a 1.6 Zetec. With the introduction of the new engine types I am left a bit confused as to what to buy. I usually buy something 3 years old with service history from a Ford dealership and this time I am looking at spending around £10,500 or less. I have looked at a 1.6TI-VCT Zetec Navigator and a 1.0 125 Ecoboost. Titanium performance wise they look almost the same apart from the VED. I usually drive manuals but as I am now retired I am leaning towards an automatic. Also is there anything in the range that has cruise control? Open to ideas, even another make and model.
KB, via email
Stay well away from Focus 1.0T Ecoboost Powershifts: /carbycar/ford/focus-2014/good/ Consider a Mazda 3 6-speed torque converter auto.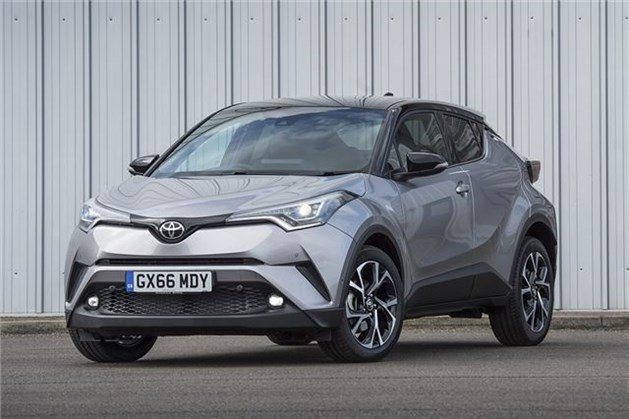 Narrow minded
I drive a 2014 Lexus RX450h. My wife wants a smaller (narrower), automatic, 4-wheel drive petrol hybrid SUV, about 2 years old.  Recommendation appreciated. 
NB, via email
UX tested here: /road-tests/lexus/lexus-ux-250h-2019-road-test/
NX here: /road-tests/lexus/lexus-nx200t-2015-road-test/
New RAV-4 here: /road-tests/toyota/toyota-rav4-2019-road-test/
Previous RAV-4 here: /road-tests/toyota/toyota-rav4-hybrid-2016-road-test/
None of these are as small as the C-HR, though. (You've probably gathered that you can look up road tests of most cars both new and used at http://www.honestjohn.co.uk/road-tests)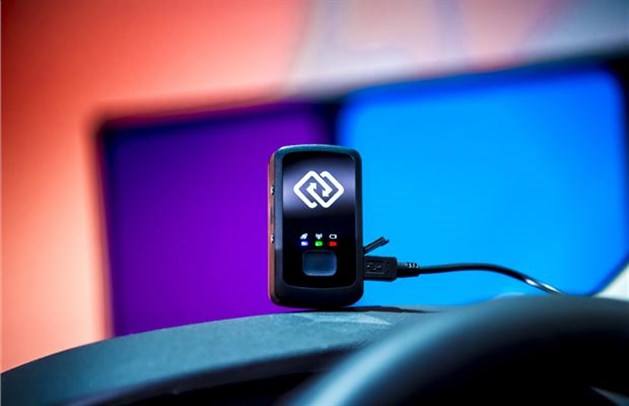 On the right trackers
I'm taking delivery shortly of a pre-owned MB SL500 which is not currently fitted with a tracker device. I've looked at Tracker and Vodaphone (I have their system fitted to our Porsche)  Are you able to recommend any particular supplier / system as most of these seem to fall into the lower levels of the Thatcham approved categories

PM, Beverley
This won the Security Category in this year's Honest John Kit Awards: https://kit.honestjohn.co.uk/reviews/review-spytrack-nano-tracker/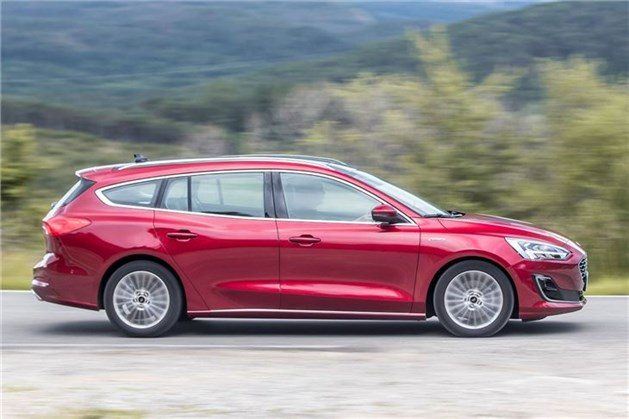 Emission unpassable
In December, 2018 I ordered a new Ford Focus Estate from TrustFord, Bradford. It was emphasised that I needed the car on or around 1st March, 2019, because my current Focus was to be returned to Ford Lease on that date. I was assured that there was plenty of time and, indeed, in January I received a letter to say that build was scheduled for February with anticipated delivery early March. Two weeks before due delivery date, I found out that delivery into the Bradford dealership (from Ford Belgium) was delayed until 20th April. Following many discussions, nothing was achieved and a solution to my 'no car' situation was not forthcoming. The new car at one point dropped off the build programme completely, but later came back as end of May. This subsequently went out to end June. Today, in a call to the dealership, I learned that build date went out to August but came back to July at the end of last week. During this time, I wrote to Ford UK's CEO hoping that a resolution might be found, but this only produced mumbo-jumbo and patronising emails from delegated staff. Since 1st March I have been fortunate to borrow a car (no suitable public transport exists for my daily commute) but it is not an estate and therefore not entirely adequate for my requirements (and I can't take my dog in it). There is no guarantee of how long I shall be able to use it. Although I have found TrustFord to be courteous and sympathetic to my situation, neither they nor Ford UK can provide any reliable information, nor offer a temporary solution to my dilemma. What would you do in this situation?
CA, Bognor Regis
Cancel the order completely and retrieve your deposit because in your contract 'time was of the essence' and the dealer knew this because your previous car was returned under a Ford Lease arrangement. Forget any idea of buying a new car that is not immediately available and buy one that is. Large numbers of new build cars are delayed due to RDE1 emissions testing to which all new cars have to conform from September 2019 and that is proving even more of a challenge than WLTP. If leasing, check what is immediately available on a 19 reg at http://www.dsgauto.com and at htto://www.lingscars.co.uk /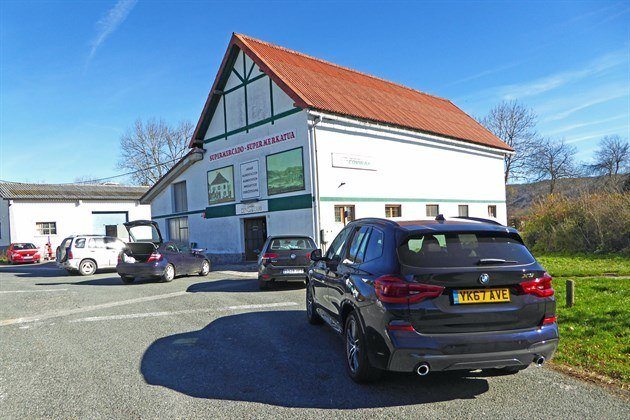 Lag, those intolerant
Have you had any feedback from owners, regarding turbo lag on BMW X3 3.0Ds. Our October 2018 X3 has quite a delay when you try to accelerate quickly to join moving traffic. This is our fourth X3 and we have never had this problem before.
MG, via email
No other reports. Drove a G01 X3 3.0D back to the UK from Malaga in November 2017 with no problems: /road-tests/bmw/bmw-x3-g01-30d-2018-road-test/ Your issue might have something to do with the modifications to meet WLTP NOx limits which applied to your car but didn't apply in November 2017. The situation could get worse to get new diesels through RDE1, though Mercedes Benz seems to be ahead of the game here with a complex emissions system almost the same size as its engines.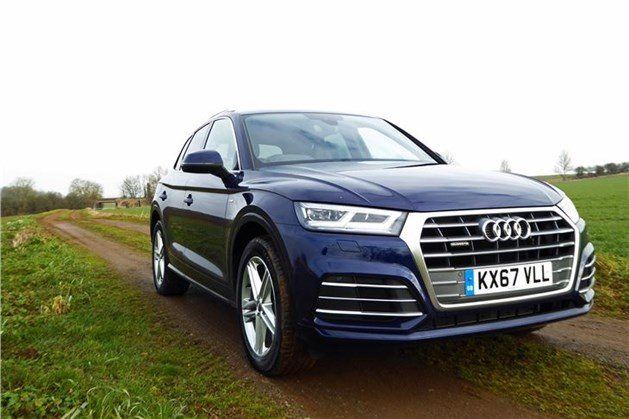 Knows no limits 
I recently sold my Toyota RAV-4 privately. When it was new you advised me to use BP Ultimate diesel, which I did throughout its life, and, as you advised, it was very beneficial in all respects. On purchasing an Audi Q5 2.0TFSI S-line, brand new, a month ago I am running it on BP Ultimate 97 petrol. Is this adequate, or what is your opinion on using for instance Shell, which has a higher octane reading? On another point, my Audi has the virtual cockpit and a very user friendly sat nav. Unfortunately the sat nav does not pick up or warn you about approaching speed cameras. However, you can go into the menu and set a speed which, if you go above, will give you an audible warning. The problem is that there are differing speed restrictions on one stretch of road, which makes it un-user friendly.
NW, via email
I use Shell V-Power 99RON. TomToms warn of speed  cameras (all the time on the M25 and that makes it difficult to listen to the radio). Most inbuilt systems these days are TomTom based and absolutely brilliant in the latest Peugeots. But German manufacturers have always preferred to concoct their own systems riddled with German logic that isn't intuitive to English people.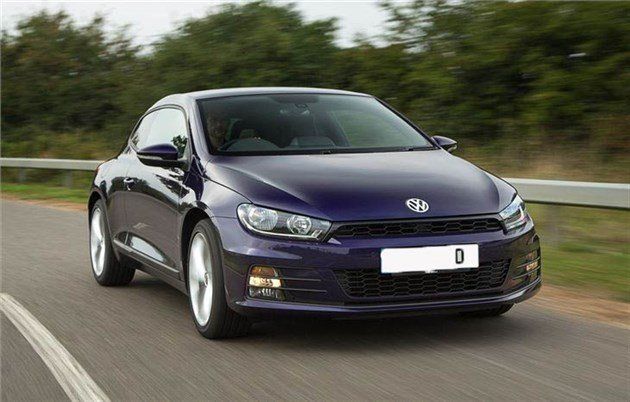 Drive-shafted
My wife has been told by the local VW dealer that her 65,000 mile 2012 Scirocco GT 2.0TDI requires a new gearbox totalling some £4,200 (including a new clutch), due to a piece of the clutch pressure plate snapping off and puncturing the gearbox casing, causing a serious leak of oil into the bell housing. This is particularly distressing given that much of her mileage has accrued from steady and regular motorway journeys. Is this typical in a car of this age; would a goodwill claim to VAG have any chance of success and, if so, how should we proceed? Indeed, is the car even worth repairing? 
IK, via email
I won't say its "common", but it's not unknown on VWs of this period generally. Scirocco carbycar complaints here: /carbycar/volkswagen/scirocco-iii-2008/good/  it's obviously worth trying for some goodwill, but because the car is more than 6 years old there is no legal obligation on anyone, either supplier or manufacturer, to contribute to the repair.
Pandora's box
I'm interested in buying a left hand drive old style boxy Fiat Panda. I believe they were made in Spain (probably badged as Seat) long after the Fiat version stopped production. If from Spain there will be less risk of rust and going there to buy doesn't bother me. Are there websites similar to Autotrader where I can have a look at what's available? Or any other ideas?

PW, via email
They continued as the Marbella, which was a hideous looking thing. But I remember hiring original Giugiaro shape SEAT Pandas in Spain up until 1988 to get from the airport to my apartment. They, and the Marbella, retained the original pushrod 903cc engines. They never got FIAT's ohc 'Fire' engines. Using https://www.autoscout24.com/lst/seat/panda?sort=price&desc=0&ustate=N%2CU&cy=E&atype=C I found one. Switching the search area from Spain to Europe I found a very nice one in Germany: https://www.autoscout24.com/lst/seat/panda?sort=price&desc=0&ustate=N%2CU&size=20&page=1&atype=C& But your best bet is simply to hire a car and drive around small towns and villages looking for cars parked or dumped in streets and scrapyards in the South. Remember, many car dealers in the South, especially in the Sevilla area, are former gypsy horse traders.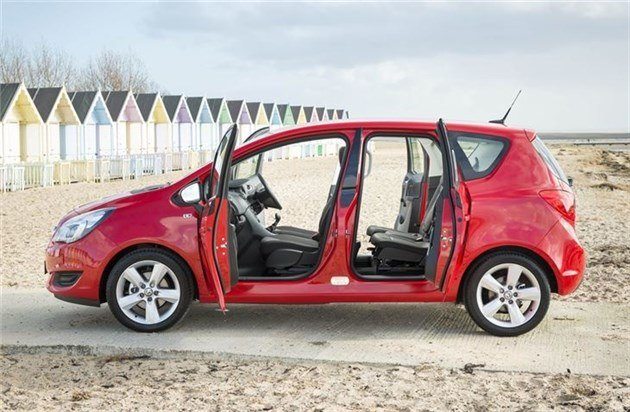 Steered in the wrong direction
I own a Vauxhall Meriva 'B' Exclusiv registered in November 2010 and with 57,000 miles. It has been regularly serviced by a small family-run independent garage. Over the past 6 months or so I have been experiencing intermittent loss of power steering, particularly with sharp right turns at low speed. Having seen all the publicity about this problem with the Meriva 'A', where Vauxhall appeared to agree to a 10-year warranty on the power steering system, I contacted Vauxhall Customer services, who agreed to pay the £70 cost of diagnostic testing. I took the car to Pentagon in Oldham, some 12 miles from my home, as the nearest Vauxhall dealership. After this I was advised not to drive the car and that it needed further testing, at a cost of £270. Having no other way to get home and, at the age of 83 needing my car, I took the car away after signing a disclaimer. I contacted Vauxhall again and, after considerable discussion, they agreed to pay for the second round of testing. The end result of this was advice that major repairs were needed and the cost of parts alone was £1,800. At this stage, Vauxhall refused to pay any contribution, arguing that their statement to BBC Watchdog on  30th September 2010 related only to the Meriva 'A', which they say has a completely different power steering system. As I need the car to get about I have authorised Pentagon to order the parts, and asked for details of what was wrong and what parts were needed. All I got was a document that refers to replacement of the steering rack, seal and 'power steering pump'. Very little mention is made of any electrical problems other than motor noise, and no details were given of the parts needed. I am told that the labour charge (for 8 hours of work) will be a further £1,200. Before I pay the balance I will, of course, demand a complete list of the parts used. I am sorry that this is such a long-winded account, but, In view of the relatively low mileage of the car, is it too much to expect a contribution from Vauxhall? If so, should I attempt to recover the cost through Small Claims? The situation does not appear to be very different from that which arose with the Meriva 'A', so I feel that Vauxhall's response should be similar.
NB, Stockport
The Meriva A had purely electric power assisted steering. An electric motor directly powered the steering column, as is the case with the Corsa, FIAT Punto, FIAT Panda, FIAT 500, etc. It was called 'EPAS' (Electric Power Assisted Steering). The Meriva B has an electrically pumped hydraulic power steering system. That is the essential difference. All Power Assisted Steering endows the driver with the 'Power' to damage it if the steering is held on full lock against the stops. That was easy to do in the Meriva A and many drivers did not realise the harm they were inflicting. But whatever damaged your Electro-Hydraulic Power Steering, the cost of the parts and the cost of the work to replace it is completely outrageous. New Pumps are £595 on eBay. Reconditioned Pumps are £399. Reconditioned Racks are £120 to £200. Had you gone to a power steering specialist the entire cost would probably come out the right side of £1,000.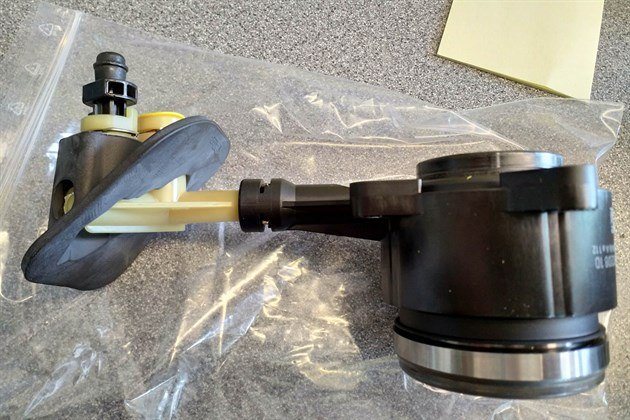 Slave labour
I have just spoken to Simon Stubbington, a buddy of mine who is a very experienced mechanic and qualified MoT tester. He says both you and I are right. You are right in thinking that failed clutches are often caused by a leaking concentric slave cylinder and I am right in thinking it's well-nigh impossible to purge an existing cylinder of old fluid, and so they fail. Bleeding them just changes fluid in the line and not the cylinder. Simon also said they are really difficult to charge with new fluid when new, because the filling and bleeding of them is so crude. He said that the best way is to suck the fluid out of the system, as I did on my Abarth 500 with a syringe. It might be possible to wriggle something like a long WD40 thin red tube down into the cylinder proper via either the feed or bleed apertures so one is sure the old fluid is removed from the cylinder body when you do the sucking. So concentric clutch slaves are badly designed and therefore have a limited life, which comprises the whole clutch assembly. There's a market out there for a modified design that bleeds and purges thoroughly. Should concentric clutch slave cylinder be replaced every five years or 50k miles if they haven't failed already as a service item? Really irresponsible of manufacturers to not think this through.
SP, via email
The significant number of failures of concentric clutch slave cylinders, leading to cooked clutches, might be caused by dirt in the fluid eventually breaching a seal. When I went on BBC TV about this in 'Don't Get Done, Get Dom', my reader showed us the parts that had been returned when their clutch and DMF had been replaced. Clutch pressure plate. DMF. But no slave cylinder even though it had been billed. So, though common practice was to blame the driver for slipping the clutch, it was pretty evident that the true culprit was a leaking concentric clutch slave cylinder. Obviously getting Ford to admit this was impossible. But their latest recall is a software update, presumably to put less torque through the drivetrain in 1st and 2nd (like they did for the Fiesta 1.6TDCI to avoid fitting a DMF). While that will help prevent 'driver error', it won't prevent the slave cylinders leaking onto the clutch.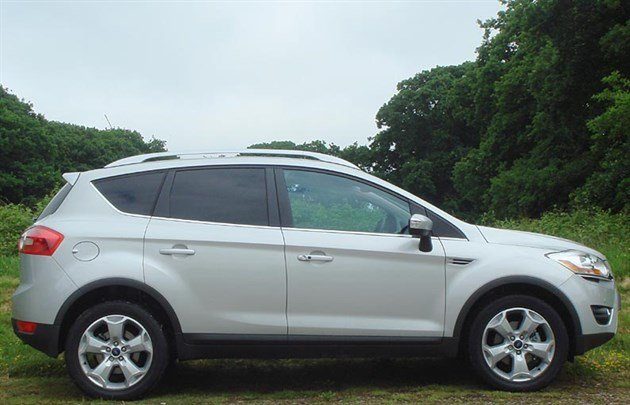 Flat refusals
I have a 2008 Ford Kuga 2.0 litre TDCI with just under 80,000 miles. It had a new battery in November 2018 and new alternator in January this year. Since then, it has failed to start once with engine malfunction message on screen and on two other occasions the engine malfunction sign has come up and the engine completely died and could not be started, but the AWD message came up, followed by power steering failure message and the ESP stability control warning light shows after attempting to re-start the engine. The local TrustFord dealer's mechanics have had it in for investigation and have failed to come up with a diagnostic reason, but think that the 'loom' might need replacing at a guesstimate cost of between £2,000 to £2,500. Any suggestions?
SW, via email
It could be that whoever fitted the new battery and the new alternator messed up and fried the wiring loom. I checked through our databank and this came up that might be relevant: /carbycar/ford/kuga-2008/good/ 05-07-2012: Tip: If the battery goes flat, advice by Ford technical is to charge the battery for 1 hour either from another car or from the leisure battery from a caravan - then lock and unlock the car and that will tell the management system that all is alright and it will start. Attaching jump leads alone will get dash lights lit but the car will not start. And this: 19-11-2017: Report of problems over life of 2009 Ford Kuga: "went well for a number of years but when it went wrong just about everything on it went wrong. It had a new turbo, starter, countless other items at just under 100,000 miles which was done on long 2 - 300 mile journeys mostly. After all the work at huge expense it is actually running OK now although I have lost confidence in it. One of the worrying things was that it turned out that the car computer was situated under the left front wheel arch and the mechanic was critical of me - that I must have got water in this system to damage it. This seems a silly place to site a computer?"
Clutching at short straws
I bought an MG3, brand new. It has now covered 26,000 miles and I have been experiencing clutch problems. I took it back to the garage and they told me it wasn't covered by the warranty. They have advised me that as I haven't had the car serviced with them directly and the pollen filter had not been changed they would not consider it under warranty. The car is up to date with services and has been serviced with MG parts, so I'm unsure what this has to do with the fact it's not been serviced by them. I think this is unfair as the clutch should last longer than 26,000 miles and reading online reviews it's seems to be a common problem. Any suggestions on the course of action I should take?
LH, via email
You won't get anywhere with a complaint about clutch failure after 26,000 miles. Very few manufacturers warrant them beyond 6 months anyway because their life is dependent on the way the car is driven. A determined idiot could actually destroy a clutch in about 15 minutes. So the refusal isn't anything to do with non-manufacturer servicing voiding the warranty (if the pollen filter has not been replaced then that is evidence that the manufacturer service schedule has not been adhered to). We don't have any attributable reports of clutch failures on MG3s to help you prove its a faulty component.
Click back to Honest John's Motoring Agonies 17-08-2019 Part 1
Comments
Author

Honest John
Latest