Honest John's Motoring Agony Column 03-08-2019 Part 1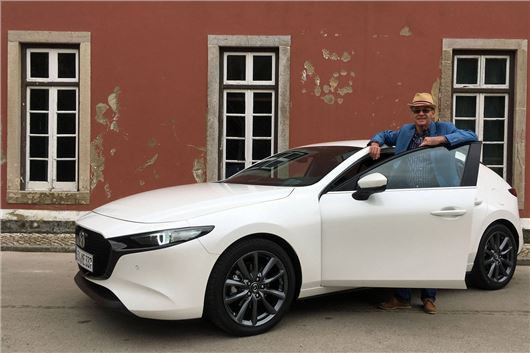 Published 01 August 2019
This week's speedy replies cover downsizing, towing, cars of the year, thiefproof cars and, in Part 2, belts and braces, extending warranties and making automatic decisions, to name but a few.
As usual, emails to Honest John should be addressed to: letters@honestjohn.co.uk  Please try to keep them as short as possible.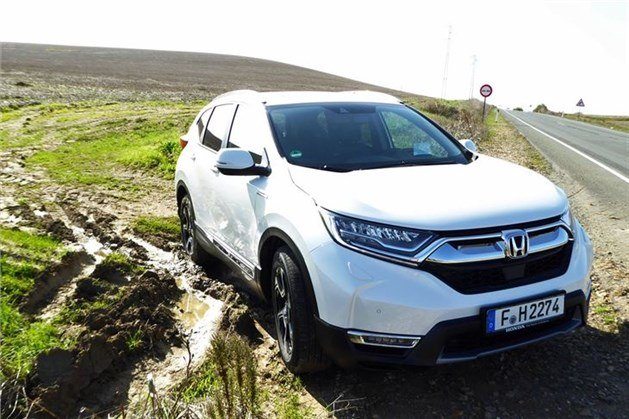 One to Seven
I am 70 and have a Volvo XC60 D5 4WD registered in 2012. I do only 3,000 miles a year. My normal policy is to buy a one year old car with high mileage and keep it for about 6 years. What car should I buy next? It should be a little smaller but cost is not a major factor. Priorities in order are: High ride (SUV); Automatic; Petrol; Quiet; Soft ride; Front and rear cameras (360 if possible); Collision  prevention and driver assistance technology; Switchable 4WD; Hybrid; Folding wing mirrors on locking; I have been looking at a Lexus NX.
MH, via email
In the UK, you have a limited choice of MINI Countryman PHEV, BMW Active Tourer 225xDrive, KIA Niro (2WD), Toyota C-HR hybrid (2WD), Mitsubishi Outlander PHEV, Lexus NX and Toyota RAV-4 hybrid. In November the excellent Honda CR-V hybrid will be one year old: /road-tests/honda/honda-cr-v-hybrid-2019-road-test/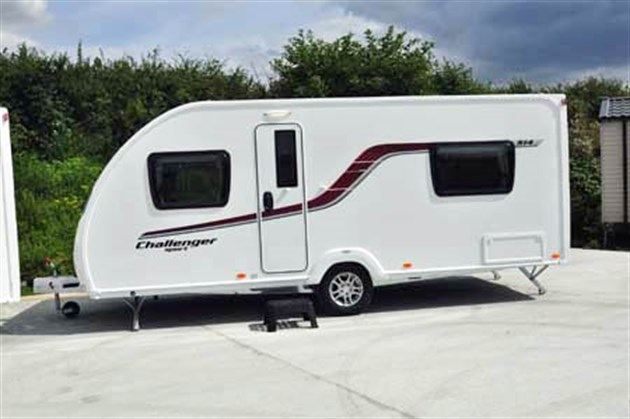 Hauled before
I currently drive a 2012 Nissan X-Trail Tekna 2.0 dCi (173PS). I tow a Swift Challenger 514 caravan (MTPLM 1380kg). This is an excellent combination. I can cruise comfortably at 60mph (or more) in 6th gear and even overtake (on the level in 6th gear). I would like to replace my Nissan due to its age, but am concerned that the only 2.0 litre vehicles I can find are all quoting a maximum of 150PS (due to the new emissions regulations). I fear this reduction in power could mean that I will be forever changing gears, which would make longish journeys very tiring. Have you any comments? Can you recommend a new 2.0l diesel towing vehicle that would be as good as the one I have?

MN, Perth 
I'd look at a Renault Koleos 2.0DCI 180 manual, probably 12 - 18 months old, for about £20k. Same thing as the X-Trail underneath, built by Samsung in South Korea. Unjustifiably ignored by the UK market almost entirely. I ran one for a year and it was brilliant. Around 40mpg. Quite low gearing in 6th so ideal for towing. My long term reports here: /our-cars/renault-koleos/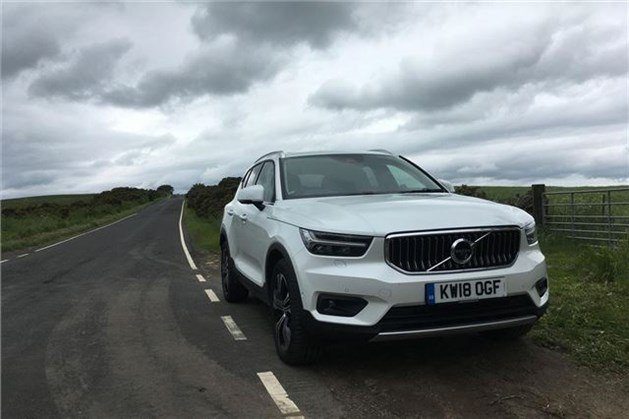 Life is Swede
I am looking to change my faithful Volvo V70, which is 19 years old, within the next 3 months. I have narrowed the field down to the Subaru Forrester and the Volvo XC40 T4. I notice from advice given in your column in the past that you are an advocate of torque converter gearboxes. Are either of these cars fitted with this type of gearbox? If not are the gearboxes fitted to these cars reliable? There is quite a price difference in these cars and so I am interested in any advice from you which will help me make this choice. I know that you have given good reviews on the Volvo but the Subaru seems to offer a lot for your money.
GB, via email 
The Volvo XC40 has an 8-speed torque converter auto and is the Honest John website Car of the Year. Test of the T5 here: /road-tests/volvo/volvo-xc40-t5-2018-road-test/ The XC40 has just been updated. News here: /carbycar/volvo/xc40/history/. Our last test of a Forester was here: /road-tests/subaru/subaru-forester-2013-road-test/ . Outback Lineartronic (CVT): here: /road-tests/subaru/subaru-outback-20d-sx-lineartronic-road-test-2013/ Levorg Lineartronic here: /road-tests/subaru/subaru-levorg-16igt-lineartronic-2017-road-test/ . Forester went Lineartronic (CVT) in 2016: /carbycar/subaru/forester-2013/history/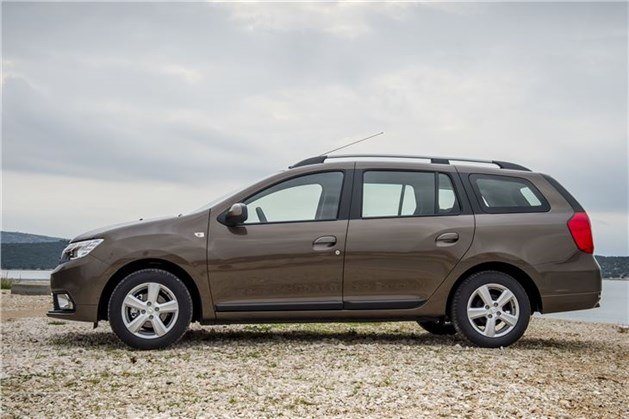 De-criminalised car 
I live in an inner city area of Birmingham with a very high rate of car crime (and high insurance premiums to match) and have nowhere to park my car apart from on the street. Birmingham clean air zone comes into force January 2020, forcing me to abandon my aging diesel Skoda Octavia with 130,000 on the clock and a clutch about to go. Which second-hand car would you recommend that is reliable, has no 'street-cred' for car thieves (no one has stolen our Skoda over 10 years), is preferably in VED Band C and will allow us to drive into the city centre without paying the clean air zone charges? Oh yes, we need a decent sized boot too.
NP, Birmingham
A Dacia Logan MCV: /road-tests/dacia/dacia-logan-mcv-2017-road-test/ (if you can find one).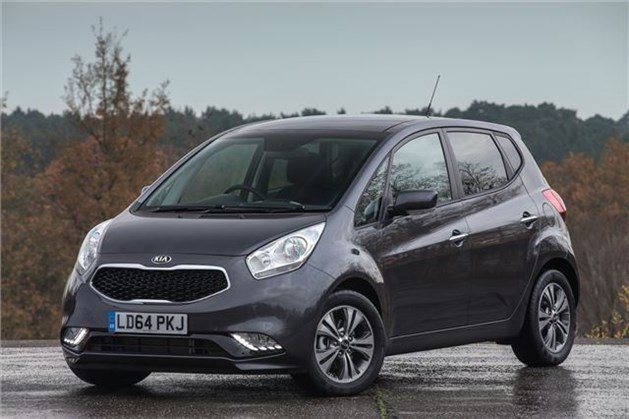 Impending re-lease
A friend of mine who lives in a nearby village has a KIA Venga 1.6 petrol 6-speed torque converter automatic on a 3-year lease via the local dealer. The lease is about to expire and he has already ordered a replacement KIA. His Venga has done just under a genuine 11,000 miles. I imagine that the local dealership will offer it for sale on their forecourt. What do you think of the Venga auto and what would be a fair price to pay for it ?
PH, Great Hale
You can look this sort of thing up yourself at: /used-prices/ At time of writing our system says £10,404 to £11,903 at a dealer; £9,350 t0 £10,800 as a private buy. See: /used-prices/Kia/Venga/2016/?q=1.6+Automatic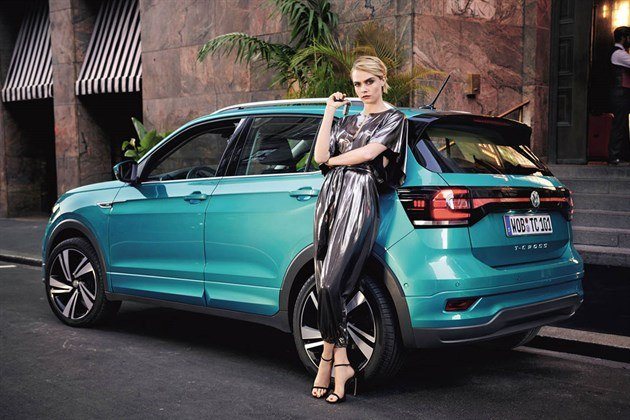 Complications with relations
Having managed to successfully persuade my wife that she didn't need to change her 3-door MINI (then 5 years old with only 20,000 on the clock) when our first grandson arrived over 2 years ago we now have 4 grandchildren and even I have had to accept that a 5-door car (preferably automatic) has become a necessity. What would you recommend? I wondered about the new VW T-Cross although I am wary about buying a new model. 

RB, via email
The T-Cross would probably suit. The advertising aims it at younger people, but it's really built for older people: /road-tests/volkswagen/volkswagen-t-cross-2019-road-test/ But, either demand is exceeding supply or it is running against RED1 emissions problems. However, a Honda Jazz 1.5iVTEC Sport (out of production, but still a few left) is less money, more commodious, more versatile and makes more sense: /road-tests/honda/honda-jazz-15ivtec-sport-2018-road-test/ All of these are WLTP emissions and have to be registered before 1st September 2019.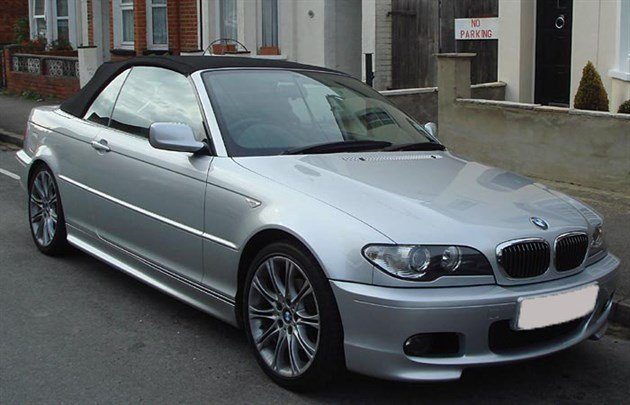 4's a crowd
I have a BMW 3-Series Sport Convertible, which is now 16 years old. It is still in great condition and has only done 63,000miles. However, I want a change and have been considering a 3 year old Mercedes SLK. I am wondering if  I am going to miss having 4 seats. What would you recommend I look at in convertibles around 3 years old.
CH, via email
I can't answer your worry about 2 or 4 seats. Just think how often you used the rear seats in your BMW. The obvious alternative is a BMW 4-Series convertible that has the same folding hard top arrangement as the SLK and was our 'convertible of the year', even though it's been around for a few years: /carbycar/bmw/4-series-f33-convertible-2014/ . Alternatively the smaller 2-Series convertible with a canvas top: /carbycar/bmw/2-series-convertible-f87-2015/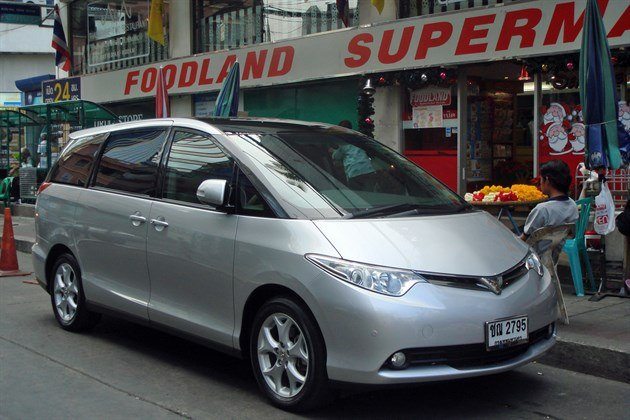 Seven Up 
We would like to purchase a 7-seater family vehicle. Our budget is £20,000 (that could be increased by up to £10,000 if necessary). We are nervous about future-proofing with the onset of emission targets / anti diesel and any other legislation we are not aware of. Please can you give us some suggestions and advice.
JL, via email
Unless you go for a Toyota Prius Plus, or an independently imported Estima hybrid, I can't think of another 7-seat hybrid: /carbycar/toyota/priusplus-2012/ Probably best, a Ford S-Max 2.0SCTI Ecoboost 240 or a Galaxy 2.0 SCTI Ecoboost, which are petrol, non-hybrid, but not the trouble a diesel is likely to become. You can get a Citroen C4 Grand Space Tourer 1.2 Puretech 130 or a Peugeot 5008 1.2 Puretech, both with 7 seater, but this is working the 1.2 engine quite hard. Maybe a BMW 2-Series Gran Tourer, but the hybrid version is not listed with 7 seats. The new Honda CR-V is available as a 7 seater with the 1.5T iVTEC engines, but not with the MMD hybrid drivetrain and might just squeak in under £30,000.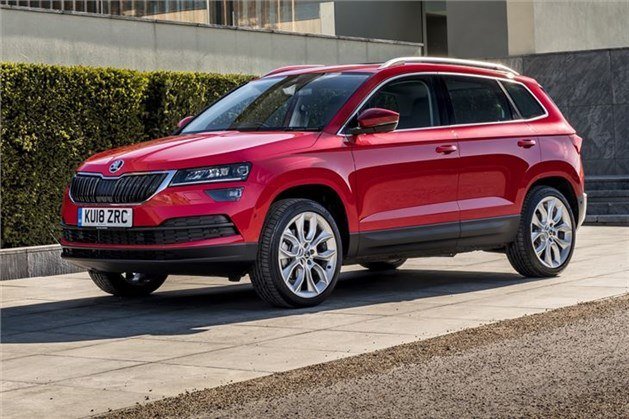 Well oiled
We collected a 6-month old 5,000 mile Skoda Karoq 1.5 TSI DSG. On our way home the oil light came on, showing too much oil. Not being convenient to return to the supplying dealer, my local independent garage removed about 750ml of oil. We don't know for how long the oil had been overfilled. Can overfilling cause damage to the engine? Should I reject the car or just accept it as one of those things? 
IM, via email
Whether to return the Karoq or not depends on whether it starts playing up when you set off in 1st and 2nd gear, which might be why you were able to by a 6-month old Karoq in the first place: because the original buyer rejected it. See: /carbycar/skoda/karoq-2017/good/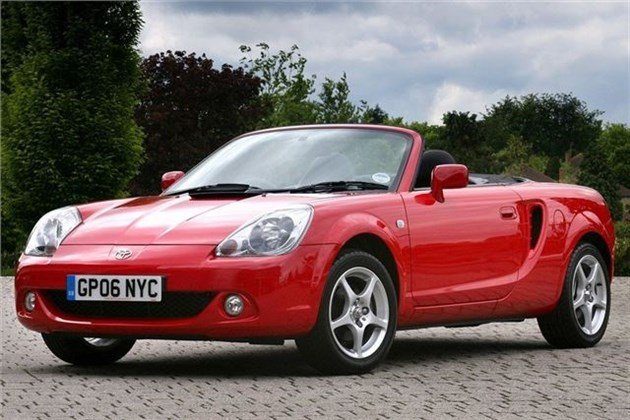 Car by car breakdown
In the past you've written that many cars are designed to last only 7 years before starting to suffer problems. I have a 2005 Toyota MR-2, a 2010 Suzuki Jimny and a 2009 Suzuki Gran Vitara that have always been looked after and that I feel could be viable (and enjoyable) for many years or even decades to come, with regular care and kind treatment. So I ask, are some manufacturers on a higher ethical plane, making cars designed to last longer, or even much longer than seven years?

MH, via email
Being made to last 7 years is not the same as owners making their cars last a lot longer. 6 years absolves a manufacturer of any liability for anything he has not warranted beyond that date or which has not been subject of a safety recall. So if holes develop in the bodywork, engines and transmissions die and a multiplicity of other components fail he's off the hook so the car is made to last 7 years to be sure. If owners make them last longer, that's up to the owners. I have a 2008 FIAT 500 that has never failed and actually looks like new.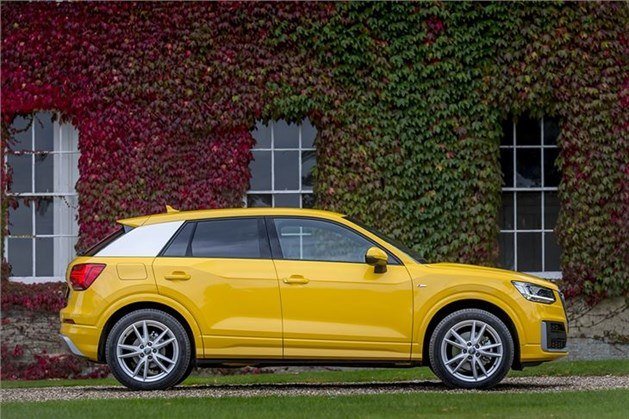 Bungalow bill 
My partners bungalow was burgled and her 18  month old Audi Q2 was stolen using the spare key. The theft was reported within 1 hour and, since the car was not seen on any police cameras, the police now think that it was a targeted theft and that the car is out of the country. My partner is loath to buy another Q2 in case the same thing happens, although she is an Audi fan. Can you suggest an alternative 1.4/1.5 automatic that might not attract attention?
RW, via email 
Honda Jazz 1.5iVTEC 130 Sport CVT-7 (though now out of production and not many left). Or, similar to the Q2 and about the same money, a Honda HR-V 1.5iVTEC Turbo 182 Sport CVT-7: /road-tests/honda/honda-hr-v-sport-2019-road-test/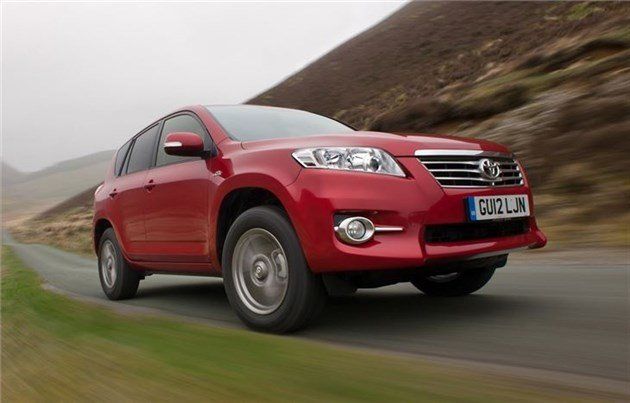 Ash soot-on 
We had a Toyota RAV-4  2.0 D-4D XT-R for 8 years without ever having a DPF problem. That car had done 117,000 miles when we exchanged it. We changed to another Toyota RAV-4 2.2  D-4D XT-R with 38,000 miles. It had now done 77,000 miles. Last year at around 67,000 all the warning lights came on and the car slowed to 15 miles an hour. The AA man took it up the road in 3rd gear with revs above 3,000 for 10 minutes and back again in 3rd gear for another 10 minutes, which seemed to do the trick. The Toyota garage 'cleaned the valve' and got the warning lights off. One year on with another 10,000 miles added (the car has now done 77,000 miles), the same thing has happened again. Toyota have given it a 'manual regeneration' of the DPF and charged us £216. So, one car never gave any DPF problems. This one has suffered two breakdowns. Both cars were second-hand when we acquired them. We do a lot of short journeys, but on longer runs we try to drop down the gears and run in 4th gear at over 3,000 revs for 10 or 15 minutes to try and clean the filter. We do not notice a lot of smoke, so maybe this is not doing the job. The garage says it will happen again. Is there any additive for the fuel that would help to stop this happening? Changing to Superdiesel, or using a DPF cleaning additive on a regular basis? Or getting rid of it and buying a petrol car but must be 4x4 (though we really don't want to have the expense of buying another car).
DL, Farnham
Use only Superdiesel that already has the additives in the right quantities. Whenever you start up from cold, keep the revs up to 2,000 rpm. Do not bimble along at 1,200 - 1,500rpm. If it happens again it will be because the DPF contains too much ash. it can be sent away to Ceramex to be chemically deep-cleaned for about £400 + removal, carriage and refitting.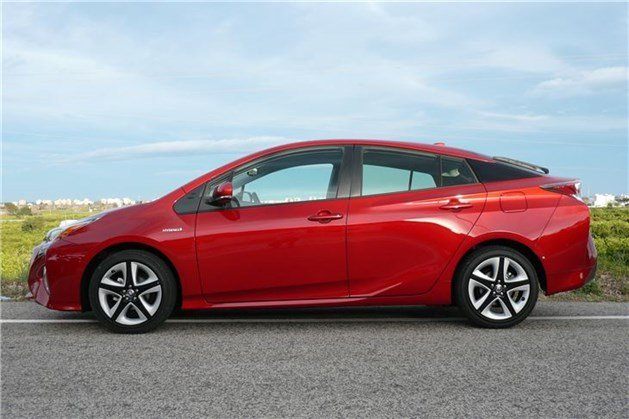 Miles better 
I have an Auris Hybrid 1.8. I get about 45 mpg. My friend has a Prius and claims to get 70 mpg. Do you find this credible? If so, can you explain the difference?
DSJ, South Nutfield
His Prius is newer, maybe. Makes longer journeys. The hybrid battery capacity is not as depleted as yours. The best I have done in an Auris HSD was on a 300 mile trip delivering one to my father when I got 63mpg. The same car eventually dropped to around 45mpg with my father using it for shorter journeys. Real MPGs are 55.4 for the Auris hybrid and 64.7mpg for the current Prius hybrid.
Climate change
I thought that I'd let you know my experience with Bridgestone A001 all-weather tyres on my VW Touran. The front pair have lasted for 36,000 miles and the rears for 40,000 miles. The inside inch has worn most due to straddling speed bumps prevalent in my area. They have been excellent tyres for me. I have changed to Michelin Cross Climates as they are easier to get hold of and have a good reputation. It will be interesting to see whether are as durable and sure footed as the Bridgestones have been.
PG, Reigate
Very much of interest. Continental claims to have beaten Michelin Cross Climates with their AllSeason Contacts which, like Cross Climates, are summer tyres suitable for cold conditions. I've got a set on a 2008 FIAT 500 and they have transformed the ride and handling, in much the same way as Cross Climates did on an HR-V I ran a couple of years ago, but the AllSeasons arrived too late to run in cold conditions. Please let me know how you get on with the Cross Climates.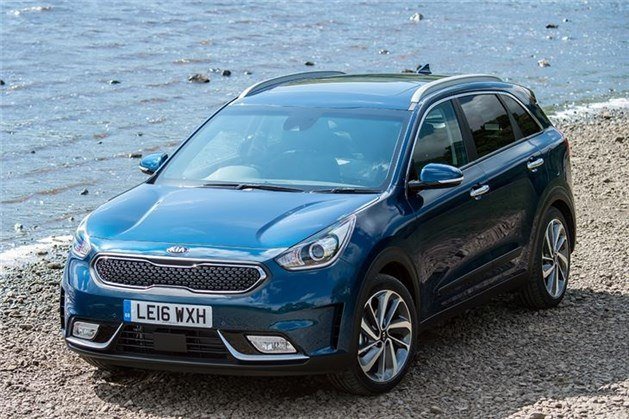 MPV to SUV
We would like to change our 2013 Ford C-Max 2.0TDCI Powershift for a small SUV. We would probably go for petrol now as not doing so many miles, and or consider some sort of hybrid. We are in our early 70s and enjoy driving. Any ideas to help us, there is so much choice. Or do we just keep the C-Max and run it into the ground?

HC, via email
The two most obvious contenders are the KIA Niro: /road-tests/kia/kia-niro-2016-road-test/ And the Toyota C-HR hybrid: /road-tests/toyota/toyota-c-hr-2016-road-test/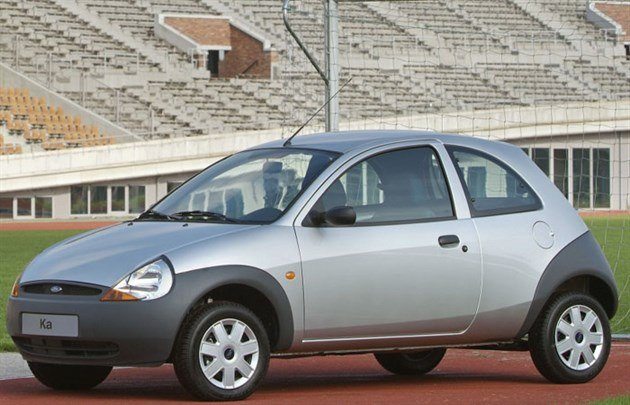 Hot hatchbacks 
Two of my grandchildren have 2007 KAs as their first cars. They love them, but find that after a while the heating (without even being turned on) becomes so hot that plastic parts of the dashboard become too hot to touch. Hot air also blows from the vents despite being switched to off. We are told that the whole dashboard has to be removed to fix this. Is this right? Has Ford ever acknowledged a dangerous design fault?
GB, Winscombe
The fault is that the failure of the electric valve between the engine coolant pipes and the heater matrix. Both cars need new valves. Common on 1st gen KAs and contemporary Fiestas with the 1.3 engine. But your KAs are on borrowed time. Any liability from Ford ended in 2013 when the KAs were 6 years old.
Bolt-on wonderer
I have a 2005 Mercedes SLK 200 with locking wheel bolts (one per wheel). The socket / key has been damaged trying to get the locking bolt loose on one wheel. I am happy to just use normal bolts in view of the age of the car. What is the cheapest solution ?
GE,  Cirencester
If you can get the locking bolts off, then cheapest will be to replace with the correct Mercedes Benz wheel bolts. Alternatively, get a new set of locking bolts and wrench key from: https://www.mcgard.de/home.html (It's in German so press the <translate this page> button.)
Click to Honest John's Motoring Agony Column 03-08-2019 Part 2
Comments
Author

Honest John
Latest