Honest John's Motoring Agony Column 27-07-2019 Part 1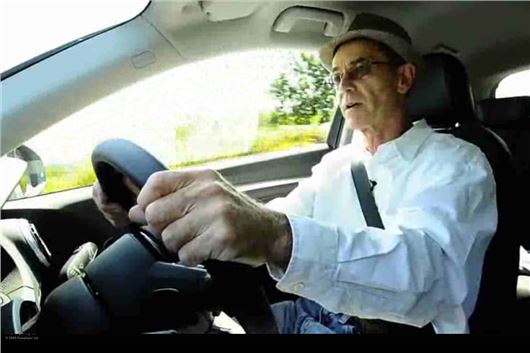 Published 25 July 2019
This week's autonomous journey takes us into retirement, questions ride quality, raises expectations and in Part 2 brings news of a practical solar car, covers ultra-low emissions and gets into more nitty gritty detail of the trials of running a car.
As usual, emails to Honest John should be addressed to: letters@honestjohn.co.uk  Please try to keep them as short as possible.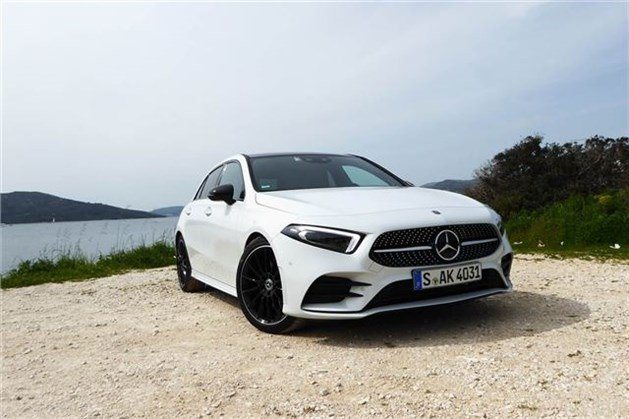 Non-working car
We are recently retired after a lifetime of new, prestige company cars, thus never having to deal with the nitty gritty of buying and selling or paying for repair of cars. We need a compact 5-door petrol vehicle suitable to carry up to 4 tall adults. Key for us is hassle-free purchase and service. We're thinking Mercedes A-Class or BMW 1-Series. The question is new or used? Any other models we should consider? 

SN, via email
The A-Class is extremely popular. Best as an A250: /road-tests/mercedes-benz/mercedes-benz-a-class-w177-2018-range-road-test/? There is now an 'all new' front wheel drive BMW 1-Series: (/carbycar/bmw/1-series-g-tba-2019/) But for that sort of money you can get a Volvo XC40 T4 or T5: /road-tests/volvo/volvo-xc40-t5-2018-road-test/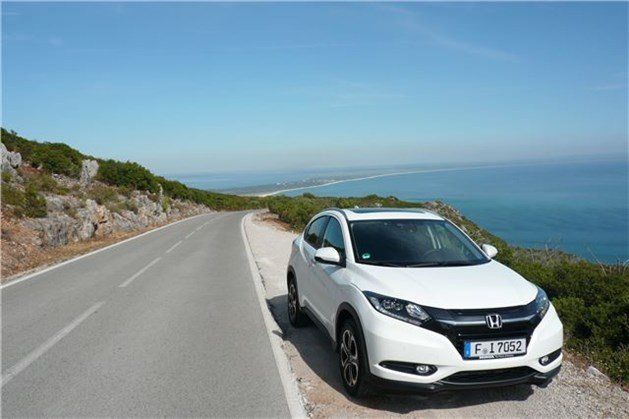 70s car 
I am now in my seventies and am due to retire at the end of May. I have used my Volvo XC60 for business purposes and have travelled 30,000+ miles a year. Upon retirement, I will no longer cover the mileage required to justify a diesel car. I anticipate 9,000 miles a year. I would like to exchange for a petrol automatic. My budget will be £17,000, which includes the trade-in value of my Volvo. I have had good reports of the KIA Sportage and the Honda HR-V, but I am seduced by the prospect of purchasing an eight-year old Jaguar Sovereign. What would you recommend within my meagre budget?
DA, Suffolk
Obviously used, 1 - 3 years old. Not enough money for an HR-V Sport. The non-turbo HR-V CVT-7 is good, but not quick: /road-tests/honda/honda-hr-v-2015-range-road-test/  A Sportage 1.6T-GDI auto would do the job and should have some of its 7 year warranty left: /road-tests/kia/kia-sportage-2016-range-road-test/ Alternatively, a KIA Niro: /road-tests/kia/kia-niro-2016-road-test/ Or a Toyota C-HR hybrid: /road-tests/toyota/toyota-c-hr-2016-road-test/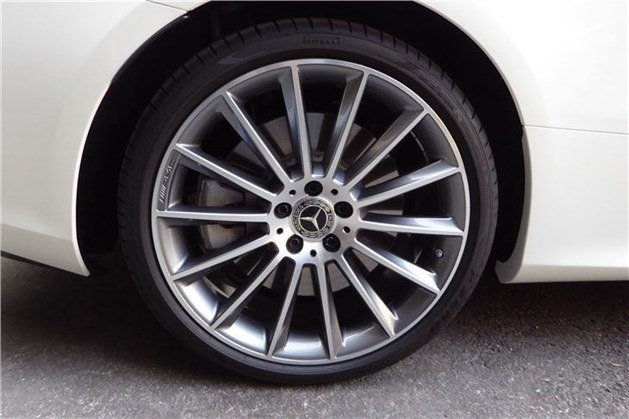 The harder they come
I've just changed my E220 convertible for a newer one. The ride is much harder and noisier because this one has much skinnier tyres. What do you suggest as being the best wheel and tyre combination? Any idea how much changing will cost (and am I likely to get anything for the trade-ins)?
BC, via email
You don't say which wheels and tyres it has come on. Road test of the car where I criticised the bigger wheels and lower profile tyres: /road-tests/mercedes-benz/mercedes-benz-e-class-cabrio-2017-road-test/ 'Airmatic' suspension makes a colossal difference, but if you haven't got it, too late for that now. You can go down to 17-inch wheels with 225/55 R17 tyres. If you can't do a deal with your Mercedes dealer, talk to http://www.tyremen.co.uk / You have to disclose the 'modification' to your insurer.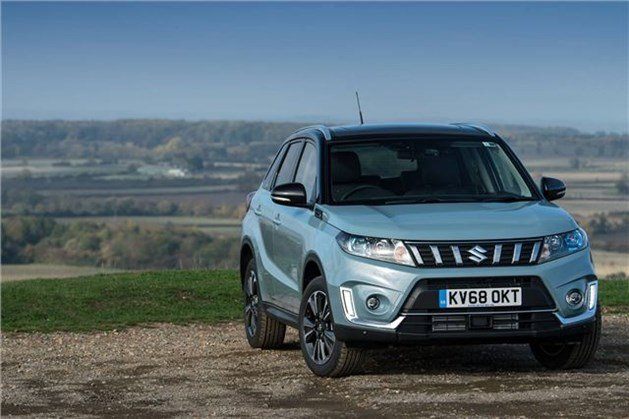 Moving up
My wife drives a 2014 Astra and is looking to change to something with a higher seating position but doesn't want an "old persons" car. She would like a car no bigger than an Astra. I am scratching my head to think of a suitable car. She does not want a FIAT, MINI, BMW or VW group. Reliability is very important. Maybe you have some ideas.
PC, Cheadle Hulme
Then maybe a Suzuki Vitara: /road-tests/suzuki/suzuki-vitara-10t-allgrip-2019-road-test/ Or a Honda HR-V Sport: /road-tests/honda/honda-hr-v-sport-2019-road-test/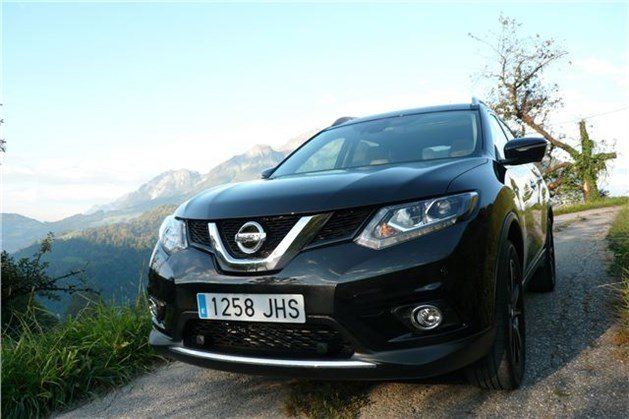 Something Nissan
My wife and I have had 3 Nissan Qashqais since 2010 and we have been delighted with them. However, both of us suffer from arthritis and the extra size of the X-Trail appeals. Clearly, the current model is soon to be replaced, but offers now being made have brought it within our price range and, despite reviews indicating that the X-Trail is bettered by newer competitors, none of them offer the level of equipment available in the Nissan. May I ask your opinion on the virtues or otherwise of the 1.6 DIG-T N Connecta, or the 1.3 version with DCT. We do about 8,000 miles a year and live in a semi-rural location.
RT, Ackworth
X-Trail 1.6 DIG-T tested here: /road-tests/nissan/nissan-x-trail-16-dig-t-tekna-2015-road-test/ Renault Kadjar with the new 1,332cc engine tested here, both manual and EDC: /road-tests/renault/renault-kadjar-ii-2019-range-road-tes/ While the 1.3 works in the smaller Kadjar I'm not sure it has enough grunt for the bigger X-Trail. Check out the Kadjar, though, because it has wide opening front doors with low sills that might suit you.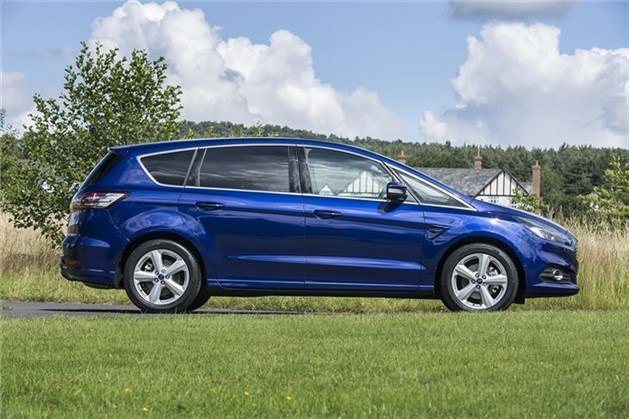 Fears for gears
We are coming to the end of a 3-year Motability contract and have the option to purchase a 2016 Ford S-Max Titanium Sport 2.0 Ecoboost SCTi 240PS Automatic with 17.500 miles. The price is £20,500. Also in the past you have mentioned problems with the Powershift gearbox. Firstly is the price a fair one? Secondly, are there potential problems with the automatic gearbox and, if so, would an extended warranty be worthwhile? We do mostly short runs 10-20 miles or so with occasional longer trips and despite exclusive use of Shell V-Power super unleaded struggle to get above 30mpg despite feather-footed driving.

AM, Nottingham
Is this a 6DCT450 Powershift? I think it has the 6F35 6-speed torque converter auto? If I'm right, that's good news. If I'm wrong, the Powershift needs a fluid and filter change and, while this job should cost £200, some venal Ford dealers have been charging £400. Our system says £19,750 to £25,050 and yours is relatively low mileage: /used-prices/Ford/S-MAX/2016/?q=2.0+Automatic+Petrol/ If it's the torque converter auto it's a great car.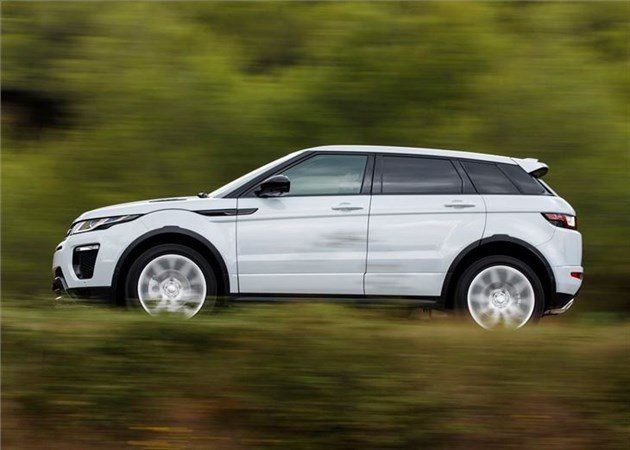 Is twenty plenty?
I have a budget of around £20k, and looking for a mid-sized family car. We have found some nice Range Rover Evoques on Autotrader with under 30,000 miles. We are interested in the 5-door with a panoramic roof for lots of extra light. Do you have any suggestions or recommendations of other vehicles we should consider looking at? Or any immediate drawbacks of the Evoque? 
FY, via email 
The Evoque is status enhancing, but not recommended because almost all are Ingenium diesel and can have problems: /carbycar/land-rover/range-rover-evoque-2011/good/ Try to find something with a petrol engine (not easy because that's what everyone else is trying to do). German cars can be surprisingly unreliable. I'd look at the excellent Peugeot 3008.
What's the connection?
I would like to know the facts about the clutch recall on my 2017 C-Max. The letter from Ford seems to indicate that software will be altered to de-tune the engine. How come the clutch is not up to handling the engine power? Should a more robust clutch be fitted instead? Your advice would be welcome.
PL, via email
Here are the facts: /carbycar/ford/c-max-2010/good/ The real problem has been the clutch slave cylinder leaking onto the clutch plates. I said this to camera on BBC TV several years ago.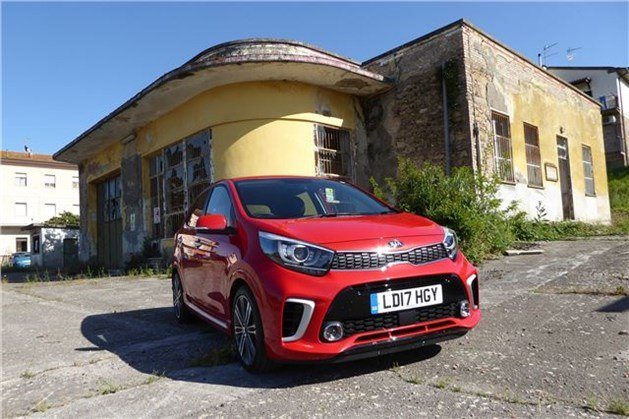 A little Piquancy 
Could I ask for some advice please on behalf of my son? He needs to replace his Fiesta, but really knows nothing about cars. He drives around 16,000 miles a year, has a small parking space and can spend up to £10,000. What should he be looking for?

IG, via email
New KIA Picanto 1.0, with a 7-year warranty: /road-tests/kia/kia-picanto-2017-road-test/ Or the equivalent Hyundai i10 with a 5-year warranty.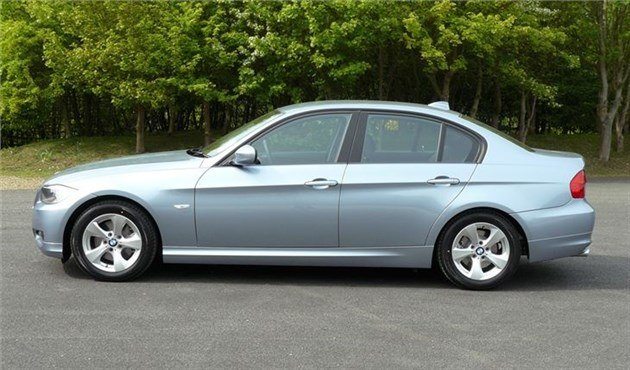 Off his rocker
My 2010 BMW E90 318i developed a rattle and misfire earlier in the year. I took it to a local garage who told me the rocker had jumped off the top of an exhaust valve, the collets had come out of the valve spring, and the valve had bent. He removed the cylinder head and had the valve replaced, whilst also replacing the hydraulic tappet. The job cost £850. Now, just over 1,000 miles later, the car has broken down. I have removed the camshaft cover (rocker cover) to find that the same thing has occurred again, but on a different valve. Can you suggest a reason for this fault to occur and do you think the garage should repair the car free of charge? 
RW, via email
There's a known problem with the N43 2.0 litre petrol engines. Two crankshaft sensors corrode and need replacing and the ECU requires a 'V29' software upgrade, so it's not a simple mechanical repair. More here: /carbycar/bmw/3-series-e90-2005/good/  N43 problems are actually more common in the E87 1-Series (simply because more 1-Series had N43 engines): /carbycar/bmw/1-series-e81e87-2004/good/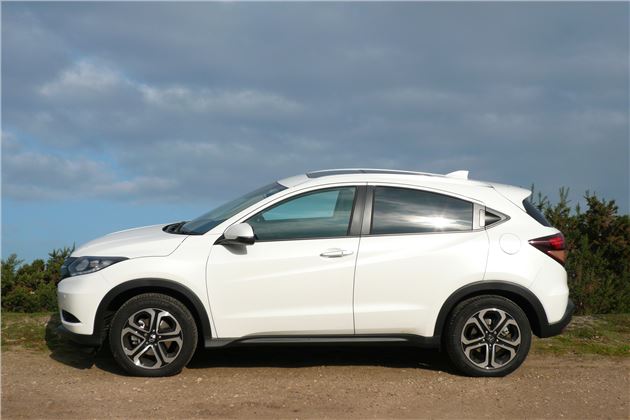 Knock-knock, what's there?
I purchased a brand-new Honda HR-V EX (top of the range) at the end of January. Within 30 days it developed a loud knocking sound when the car went over a bump. I was told it was simply a "trim rattle" and wasn't of structural concern. This fact, along with a lack of available courtesy cars meant I didn't take it to the dealer for a couple of weeks. It was booked in for 2 days. It is now 4 weeks later and I still do not have it back. It has been taken to a body shop and completely stripped down and they are no further forward in diagnosing the fault. I am obviously extremely disappointed by this. 4 weeks should be long enough to rectify any fault on a brand new, top of the range car. What are my options? Can I reject the car? Will I get a full refund or a partial refund? I traded a car in as part of the purchase. How is that element of the purchase dealt with regarding refunds? I really would appreciate some help/guidance as the dealership is not being very helpful.
TP, Manchester
These are strong grounds to reject the car as "not of satisfactory quality" for a full refund. See: /faq/list/  They either have to give you your p/x back if they still have it (doubtful) or the p/x allowance they gave you for it, plus whatever balance you paid. Important that you contacted them within 30 days and that should be a diary date.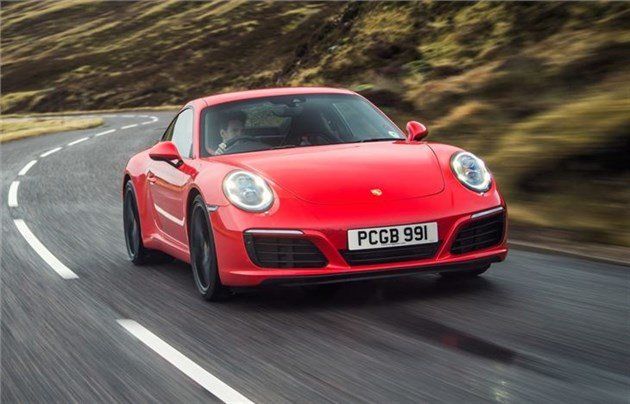 Rich man, Porsche man
I have always wanted a Porsche 911 since childhood and have been saving up for years. I now have £55k to spend and wanted to ask your advice on which used model to go for. The options that I have found for my budget are: 2019 991 GTS PDK (manual is over budget at present); 997 Turbo Tiptronic; 993 Carrera or Carrera 4 Varioram, ideally (wide body S is over budget); 2012 991 first gen Carrera or Carrera S.I don't necessarily want a car to protect my investment, but would like to minimise depreciation as much as possible. Fun to drive is a higher priority. You have helped me with great advice before when choosing a car and I appreciate your help.

GA, via email
Porsche values in general have softened recently. Obviously the finest, rarest examples will always increase in value much as fine art does, but run-of-the mill useable cars are taking a hit as people start to question the whole idea of fast cars in an increasingly environmentally conscious world that is imposing restrictions on their use. The air-cooled 993 is the most classic, but they can be high maintenance. The 996 can suffer catastrophic problems caused by failure of the Intermediate Shaft Bearing and also water-cooling problems. The late water cooled 991 is the most usable. But I think the 997 GTS is the one you want, despite the PDK.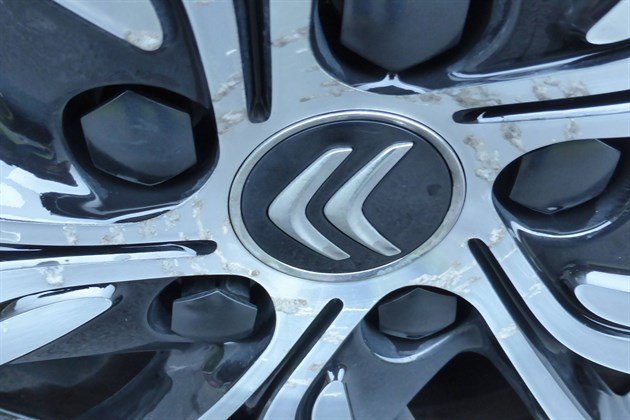 Centre points
I have a 15-month old C4 Grand Picasso that's done 7,771 miles. When washing it today, I noticed what I can only describe as rust on all four Alloy wheels, and it appears to working from the inside to the outside of the wheels. I've had alloy wheels on cars for many years and this is the first time I've seen it, so Is this normal please, and if not, given the low mileage and age of the vehicle, do you think I should claim on the warranty? I have attached a photo of one wheel, and you'll see the problem is in the concave part and towards the centre of the wheel. Citroen phoned today, to say they are replacing all four, which is an excellent result. Is it possible to retrospectively treat new alloys with Sperex VHT, so the problem doesn't come back again please?
JM, via email
This happens with polished and lacquered alloys. I've seen the same thing on parked C4 Picassos. It's like buying cheap lacquered costume jewellery from which the lacquer peels off. Always be deeply suspicious of bling on a car. Sperex VHT is 'Very High Temperature' paint so applying it to polished and lacquered alloy wheels would entail removing the original clearcoat, and degreasing and 'keying' the surface of the wheels before painting with the Sperex. Not cheap.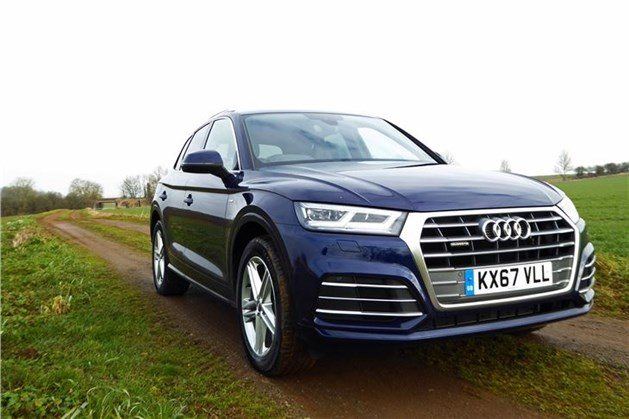 Never mind the quality, feel the width 
I recently sold my excellent Jaguar XF 3.0d; only 2 small faults in 7 years, up to 40mpg on the motorway and if the DPF light came on, a good safe thrashing sorted it. I've replaced it with a Q5 2.0 TFSI: brilliant to drive as well. However, tyre noise is disappointing on anything other than smooth motorway tarmac. It's on 19-inch wheels with 235/35 R19 tyres. Would 'quiet tyres' make a real difference? (I sold my car privately for 2 grand more than trade in or 'we buy any car').
JM, Blackheath 
Your problem is the 235/35 R19 tyres. 35 profile is crazy for 19s on an SUV. (I had narrower 205/55 R19 Michelin Primacy 3s on a 3008 and there was very little tyre noise except on concrete sections of the M25.) You need smaller wheels and deeper profile tyres because 235/35 R19s will "swish" from the weight of the car and the amount of contact with the road surface so best to come down a couple of wheel sizes. You should be able to get Michelin Cross Climates, Continental AllSeason Contacts or Goodyear Vector 4 Seasons, all of which are slightly softer compound all-weather tyres that are more compliant, less noisy and give better steering feel.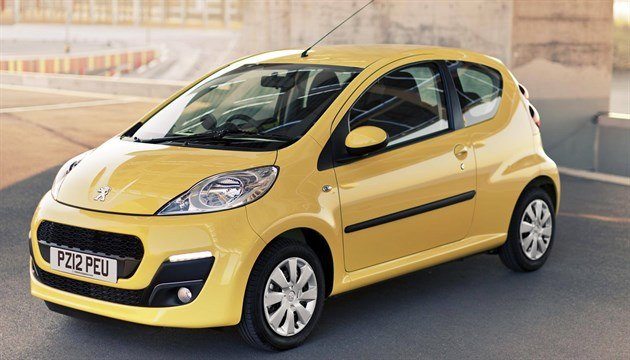 Tin mam
My wife has a 2007 Peugeot 107 automatic but complains that it is "tinny" and that she "doesn't feel safe in it." I have pointed out that it has a EURO NCAP 4-Star rating, but to no avail. Could you recommend a similar sized automatic car that might feel a little more 'solid'. Ideally, I would prefer a chain driven model rather than one that requires a cam belt. My wife does about 2-3,000 miles a year so we want to spend £2,500- £5,000 maximum ideally.
JM, via email
Tricky area because, like the 107, a lot of automatics from this time period and in this price category were automated manuals, which are not recommended. Yaris had them from 2005 - 2011. Jazz had them briefly from 2008-2011, but reverted to CVT in February 2011. Slightly over-budget, but your best bet: /used-prices/Honda/Jazz/2011/?q=1.4+CVT+VTEC / Maybe a Hyundai i10 1.2 4-speed auto, but that's no bigger than a 107. Definitely not a VW, Skoda or SEAT DSG. Maybe a pre-2013 Fiesta 4-speed torque converter auto (not a Powershift). Maybe a Corsa 1.4 torque converter auto (not an Easytronic) but neither of these two are chain cam.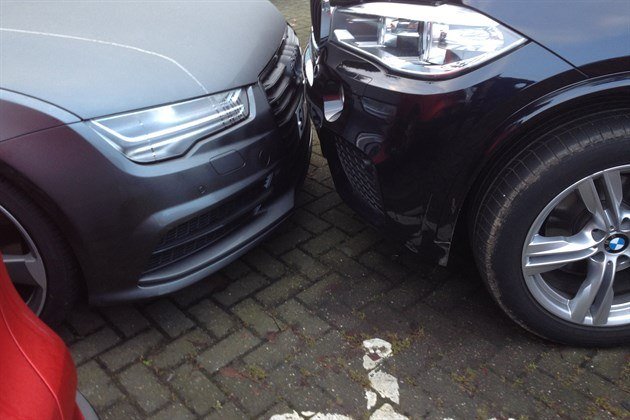 Seasoned veteran 
Just before Christmas, a lady bumped my car in a car park. She left me a note and accepted full responsibility for the damage. I passed all the details on to my Insurers and a company called Proximo are handling the claim. The lady's Insurer is Direct Line and they have now said that "it is not economical" to repair my car and will be making me an offer. Every time I chase up the progress I am told that Direct Line is very bad at replying to letters, e-mails and 'phone calls. Someone suggested writing to a newspaper advisor to give a bit of bad publicity. What do you think?
JR, via email
Newspapers don't give "bad publicity" any more. The legal aspects are too much work and risk and they need the advertising revenue. I suggest you go to a couple of bodyshops, get quotes to repair the damage, then write to the perpetrator and tell him/her that you propose getting your car fixed for the most reasonable quotation and sending him/her the bill. Point out that you don't care whether his/her insurer tries to make a different settlement, you want the damage that he/she did to your property repaired and if he/she doesn't pay you'll take it to Small Claims. If the damage is only slight, someone here might be able to help: /faq/damage/ Small Claims: https://www.gov.uk/make-court-claim-for-money
Trigger happy?
I have an annoying intermittent 'machine gun' rattle in my 2008 Porsche Boxster. When it happens it's like when you fixed a playing card to your bike to rattle against the spokes. This is then followed by a steady 'ticking' of the same timbre, then, after a few minutes, the rattle again. It's almost as if something is being wound up and then released. It occurs sometimes on start-up and sometimes when driving and then not at all for weeks or months. It seems to be coming from under the console/dashboard. I've had the radio out and tried to see if there's something stuck in the fan  but the noise can occur whether the fan (hot or cold) is on or off. My garage has not been able to replicate the fault and of course it never occurs when I take it in. It's annoying rather than worrying as nothing else seems to be affected when the noise starts.
AD, Selsfield
A known problem with the 987 Boxster S 3.4 flat six engine is scoring of the cylinder bores from repeatedly driving the car short distances from a cold start. More here: /carbycar/porsche/boxster-987-2005/good/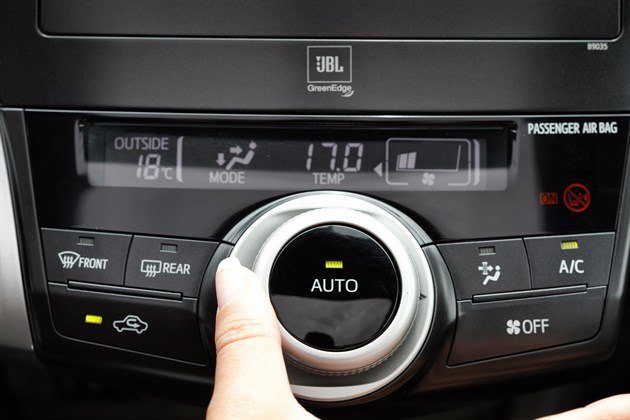 Air con?
I have just booked my car in for its annual service. It is nearly 8 years old and has under 24,000 miles on the clock, we purchased it at 6 months old, it had previously been a Ford in-house car. The garage asked if I wanted the air-con checked or cleaned (sorry I can't remember what  exactly), but I am wondering whether this is necessary? It has never been done before and we have had no problems with it. Your advice would be appreciated, please. 
CT, via email
At 8 years old the a/c will inevitably have lost some of its refrigerant, so it's worth having a re-gas with refrigerant R134a, not the massively more expensive and incompatible R1234YF which the EC imposed on more recent cars. They have also offered to clean out the a/c trunking that is prone to harbour bacteria that grows on condensation in there. Assuming you have a driveway, an effective way to get rid of that is to get the car engine hot, open all the windows, switch the heater to maximum heat at the vent setting you normally use, and leave it idling for 15 minutes (while you stand outside watching over it). That usually dries out all the condensation and kills any bacteria lurking in the trunking.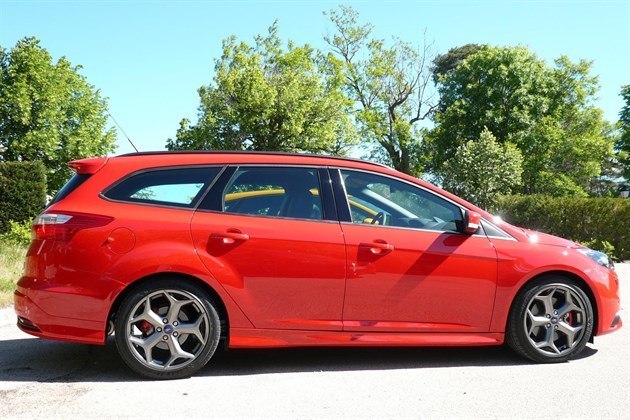 Loaded 
I want to buy a second-hand sporty estate and have between £20k-£25k to spend. It must be petrol, have 230+ bhp, and a 600-litre boot. I would prefer a manual gearbox, but would accept a DSG type; likewise I would prefer a 4WD but accept a XDS type diff. My choice seems to narrow to either a Skoda Octavia VRS estate, a Skoda Superb Sportline estate, or a Golf R estate. Have I missed anything? Of the 3 vehicles listed, which is best, and do any of them have a bad DSG?
ID, via email
A year-old Ford Focus ST estate should be well within budget: /road-tests/ford/ford-focus-st-2012-road-test/ (the new one will be over-budget). Avoid the Golf R estate with DQ250 6-speed DSG (later replaced with DQ500 7-speed). This works in other VAG cars, but isn't great in the Golf R.
To the wire 
The lights for my instrument panel dials have started to turn off when the side and head lights are switched on. This of course means that speed cannot be checked when driving at night. Your advice would be much appreciated.

PS, via email
Might be broken soldered contacts inside the instrument pod. Try http://www.cartronix.co.uk
Comments
Author

Honest John
Latest