Honest John's Motoring Agony Column 20-07-2019 Part 2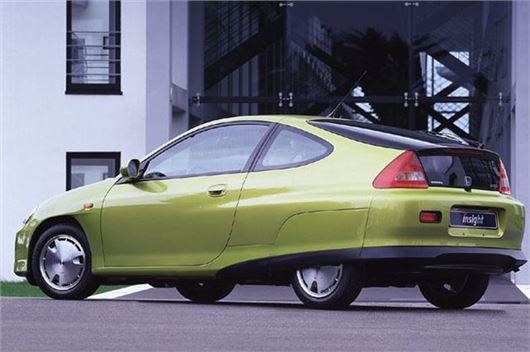 Published 17 July 2019
Click back to Honest John's Motoring Agonies 20-07-2019 Part 1
Valuable Insight
I've been posted to a parish which covers part of the Peak
District, I'm thinking of getting a 4x4 (with winter tyres) so I can continue to serve my more distant parishioners when snowy days come. A 2013 Panda 4x4 seems to be within budget, and has
emissions I could live with. I know the Mitsubishi Outlander PHEV has an emissions figure a third of the Panda, but any example is beyond my budget. This change would mean parting with "004", the 51 plate Honda Insight Mark One I've had since July 2002 ("004" because its VIN ends 00004). 004 has given me 81mpg during the course of my ownership, it's been serviced annually by a Honda dealership and has a mileage approaching 108,000 miles. I had a new traction battery fitted in May 2013. What should I do to get the best price for 004, and what would a fair price be for this (in my eyes, anyway) modern classic?

MS, Glossop
The original Honda Insight is now a classic. One route would be a Classic Car Auction. Too late for Historics 13th July sale, but maybe the next one: http://www.historics.co.uk / Maybe  H&H: https://www.handh.co.uk/ Or https://www.classiccarauctions.co.uk/  Or try the Honda Insight Club which has a Facebook page: https://www.facebook.com/groups/1227026700641968/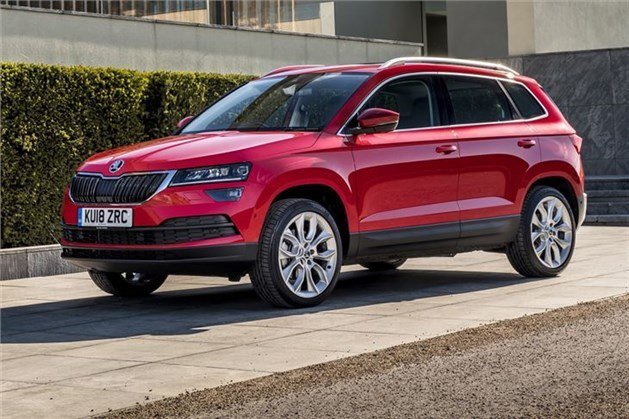 No go area
I have a Skoda Karoq 2.0 diesel 4x4 SEL automatic purchased September 2018 which has been running well but for one thing. On three occasions up to December, when moving off from parked, there is no change in engine revs above tick-over regardless of what I do with the accelerator, which can be more exciting than I need when moving onto a main road from a minor road with a slight slope. Having made sure that it is safe to do so and expecting to accelerate away it is disconcerting to find that nothing happens unless I switch off and restart. It has been to my local Skoda dealership who had it for two hours and could not replicate the problem. Since having it back it has happened on three more occasions. I wonder if you have any thoughts on what might be the cause, and what to do next?

JM, Ruthin, N Wales
This is an age-old fault with VAG cars dating back 20 years or more. Audi had a problem in the USA of idiot drivers taught to drive automatics solely right footed suffering 'pedal confusion' and accelerating into things when they thought they were braking. This typically happened on start-up when they stupidly failed to start with their left foot on the brake. To stop this happening VAG introduced a selector lock that made it impossible to select Drive from Park or from Neutral without pressing the brake pedal (quite a few other manufacturers adopted this). But VAG then went a step further and connected the brake light switch to the ECU so that if the ECU thought the brakes were on, it would cut power. These brake light switches have always been intermittently unreliable, resulting in a delayed signal to the ECU and the hesitation you are experiencing. It's probably curable with a new brake light switch.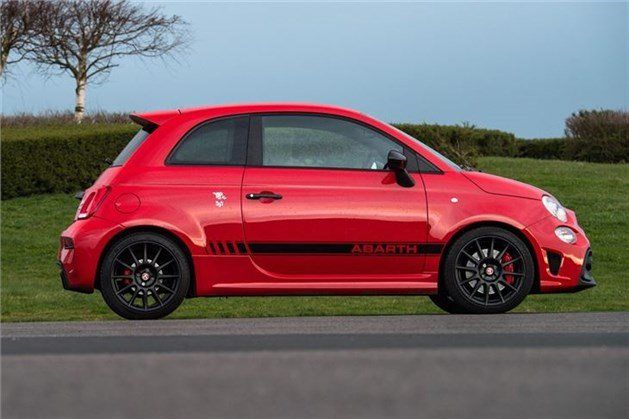 Taking Abarth
I've just bought myself privately a pristine, 40k mile remapped (175HP) 2011 FIAT 500 Abarth in spotless immaculate physical condition with all Abarth dealer service stamps. Being the mechanical nerd I am, I set to work changing engine and gearbox oil and filter and checking it out in more detail. The bolts securing the undertray had irregular lengths and some had washers but some didn't and the engine sump plug was rounded off through poorly located sockets being applied. But that was nothing compared to the crushed, incorrectly fitted oil filter. It's virtually impossible to mess up fitting this type of clip-in filter, but some Abarth mechanic had done when he fitted this genuine FIAT/Alfa one. Just as bad was the way the car had been jacked on a hydraulic lift incorrectly with the lift pads sited on a thin vertical seam blades at the four corners of the car (which are actually there to site the "U" shaped mount on the FIAT screw jack supplied with Pandas and other 500s with a spare wheel). Those vertical seams pointing downward to the road had crushed where the cars weight met the hydraulic lift pads. Goes to show you really need to be sitting on the mechanics shoulder. Or just do the service stuff yourself.
SP, via email
Or find a decent garage. They're not all that bad. The FIAT dealer I use, despite cramped premises, and difficult parking in the vicinity, does an excellent job. So I left his sticker in the back window. You need to be very careful with FIAT turbos to use the correct grade 'fully' synthetic Selenia oil.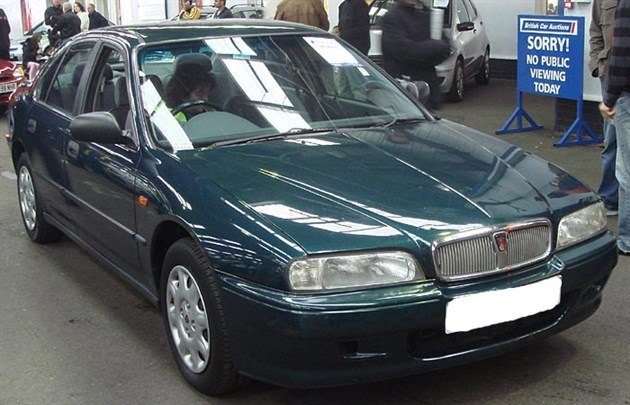 Left bereft
My stepmother recently passed away leaving an automatic Rover 620SLI, 1,997 cc, mileage 130,000, registration number L717YWK. It has been regularly serviced and well maintained. She has had it from new. Have you any advice as to the best way to move it on?     
CC, via email
Some new people told me of their service a couple of weeks ago: https://www.motorwise.com/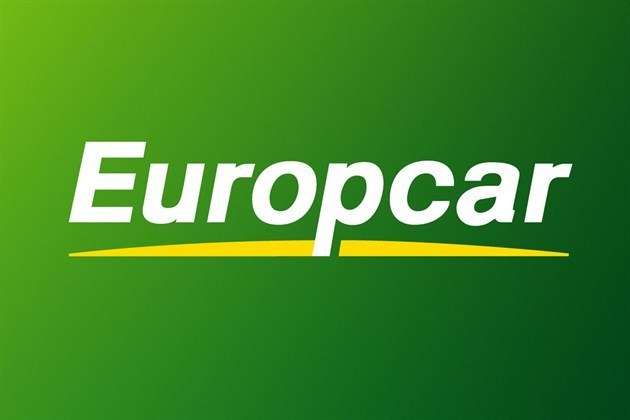 Age old problem
We have just returned from a week's holiday in Southern Ireland, using a hire car from Shannon airport. We pre-booked a car with Europcar before we left home. On arrival in Shannon airport, we were astonished to find that our ages meant that for over 75 (me) a doctor's certificate was required and this fact was on the website. It was not. Permission was therefore denied to me but was granted to my wife who is well below this limit. Visitors may find this new requirement will impact on their holiday plans and the following actions may be helpful. 1.Take your own car directly to Eire via a ferry from the UK. No checks currently apply. 2.Arrive via Northern Ireland, hire a Northern Ireland car and cross into Eire. No checks on hired cars, nor drivers, from the North seem to be applied at the border. 3.Consult your own Doctor in the UK before your holiday to obtain a certificate of ability to drive if you are over 75. A fee may apply. Needless to say, we had a lovely holiday and my wife even enjoyed driving on deserted roads. We hope these regulations are not to be applied elsewhere in the world as we are both inveterate self-drivers.
MW, via email
It might have helped to prove your fitness to drive by undertaking the over 70 eye test and medical to keep your over 3,500kg and minibus groups. Get the D2 form online and the D4 form sent to you. https://www.gov.uk/renew-driving-licence-at-70 (or get the pack from a Post Office). Get them filled in by an optician and a doctor, then apply by post. Then you could have printed out your full driving licence details and hopefully there would have been no argument: https://www.gov.uk/view-driving-licence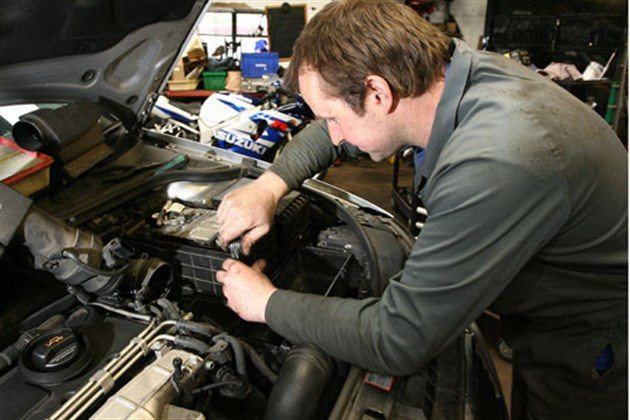 The bigger the worser
I used to be a mechanic. In my lifetime's experience, I have never known of any supervision of a mechanic's work by service managers or management. Any good service manager should be eyeballing jobs up close a few times a day to make sure stuff is being done right. That seldom if ever happens. So mechanics get sloppy. Yes, there are one or two good mechanics around. Many other service providers have woken up to the fact you cannot get away with crap service or customers walk, and they walk to the provider (which could be a good garage) that does provide a good and verifiable service.
SP, via email
Many 'Service Managers' are now tasked to maximise revenue from service and repairs. Not to supervise the work. That's what's chasing customers out of dealers and into independent specialists. A Jaguar dealer quoted my landlord a labour rate of £176 an hour + VAT for work on his Jaguar XF. When he raised his eyebrows they said Mercedes Benz charges £225 an hour + VAT locally. So he took it to an independent who charges £75 an hour.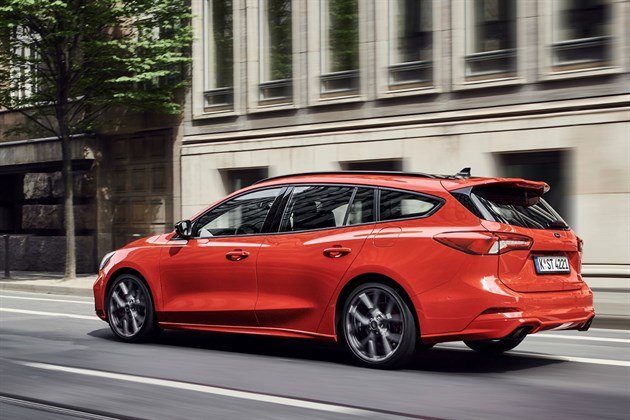 Estate of the nation
I've been enjoying an XK for the last 3 and a bit years, but maybe it's time for a change to something a bit more useful. What would you recommend as a sports estate? Must not be too big: Audi A4, Volvo V40, maybe. The Jag is a 2013/63 , so maybe worth £20k-£22k. Could spend another £10k-£15k on something new or less than 3 years old.

DJ, via email
What about a Focus ST estate? A new one with a 280HP 2.3 engine is about to hit the streets: /carbycar/ford/focus-st-2019 / This is a test of the old one: /road-tests/ford/ford-focus-st-2012-road-test//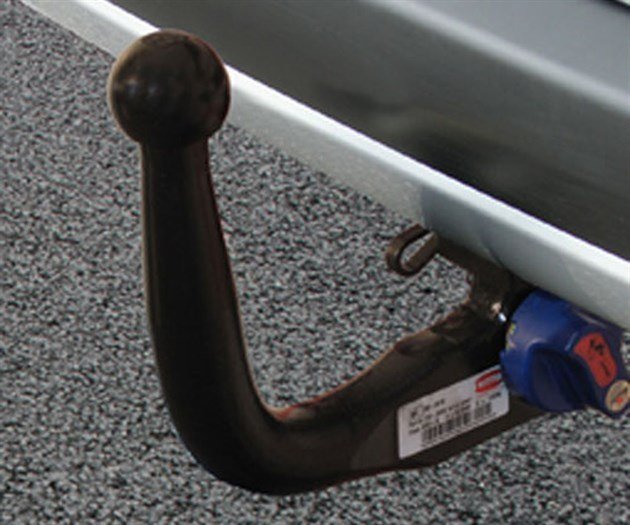 Ask the bar man
We recently bought a Hyundai Tucson and are very pleased with it. We asked the dealer to order a tow bar and to fit a bike rack. We telephoned him this week and he said they no longer provide tow bars and the fitting was outsourced. This is a real problem as we need to transport our bikes on holiday. Do you know if there is a problem with fitting tow bars on Tucsons? If not, can you recommend a type off tow bar and fitter.
AS, Wanstead
Not heard of this before, but it's highly illogical for an SUV not to take a towbar. There has been an EC regulation from August 1998 which I have pasted at the end of this email. Witter is the main manufacturer of towbars in the UK, so if you go to their website and key in your car's reg you should be able to find out what can be fitted to your Tucson. https://www.witter-towbars.co.uk/help-advice/regulation-55-approval-at-a-glance (I did and a detachable Swan Towbar will cost you £567.09 + fitting.)
· UK Implementation date - 1st August 1998 for passenger vehicles as EC94/20.
· Applies to all passenger carrying vehicles from 'S' registration.
· Legislation changed to Regulation 55 in 2012.
· Introduced to light commercial vehicles registered after 29th October 2012.
· All motorhomes registered after 29th October 2012 requires a Type Approved towbar.
· All towbars must carry a Type Approval label or plate, with a Type Approval number.
· Type Approved Towbars are subjected to and pass a 2 million cycle push pull fatigue test.
· Witter Type Approved towbars are certified by the UK Vehicle Certification Agency.
· Type Approved towbars must fit to all of the vehicle manufacturers designated mounting points.
· The towball must be in a position related to the mounting points as specified by the vehicle manufacturer.
· Fitting a Type Approved towbar will not invalidate the vehicle manufacturer's warranty.
· Fitment of a non-Type Approved towbar for a vehicle registered 'S' and onwards could result in prosecution.
· If a non-Type Approved towbar is fitted, the driver's insurance may be invalidated in the event of an accident.
· If a Type Approved towbar is fitted and then modified or altered in any way this may also invalidate any insurance claim.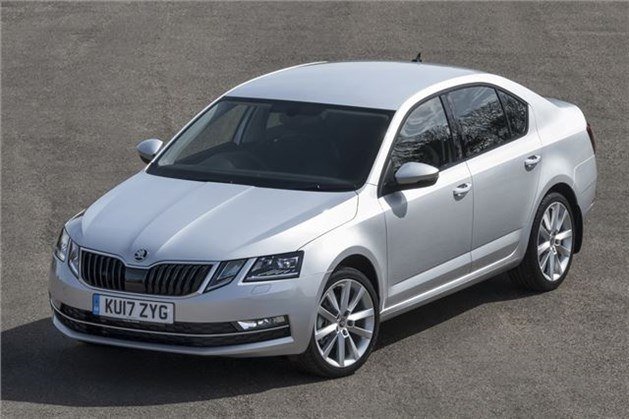 Cooling off period
Recently I took my 2017 Skoda Octavia 1.4TSI 150PS SE to the Skoda dealer for its second annual service. When booking the service it was suggested that the air conditioning be checked at a cost of £60. I agreed. However, when I took the car in for its actual service the check had changed to "You need to have the refrigerant changed to a more eco-friendly one", cost £130.00. I declined. I ran a Ford Mondeo for 15 years without ever having work on the aircon system. I never had a problem as I used to run it several times during the winter months to keep the seals lubricated. Unless I get a fault with the aircon, why should I pay for "eco-friendly refrigerant" when the system is running  perfectly? Is this another way of the dealer conning money out of their customers. And if the refrigerant is of the wrong type, should it not be replaced under warranty.

ET, via email
The EC imposed a Directive on car manufacturers to use refrigerant R1234YF instead of R134a. It's significantly more expensive, is prone to leaking, is flammable and seems to come from only one source: Honeywell. So questions need to be asked as to what sort of lobbying of EC ministers preceded this Directive. R1234YF is also not compatible with systems designed for R134a because it requires an inline heat exchanger (IHX) so the offer to replace your R134a with (presumably) R1234YF baffles me. I could speculate that what really happened is the dealer ran out of R134a that is now becoming increasingly difficult to get and thought he could use the more expensive R1234YF instead.
Unwarranted warranty 
You recently commented on what you considered a good value extended manufacturer warranty. I thought you'd be interested in the Lexus one for my IS250c. £746 for 2 years cover (for cars up to 10 years old and up to 140k miles), which also includes 2 MoTs and 2 years breakdown cover for the Lexus, or any other car we might be driving or even be a passenger in, Home Start and Recovery, and European cover, which I guess is worth maybe £300 alone. I think that is exceptional value, my principle concern focussing around the cost of any repair of my electric folding hardtop.

CS, Cellardyke
Yes, very good. The Lexus warranty is only £450 for two years extension of the original 5-year warranty. Excellent value for a warranty that gives you peace of mind and, more importantly, you will probably never need. Lexus was recently declared the most reliable car.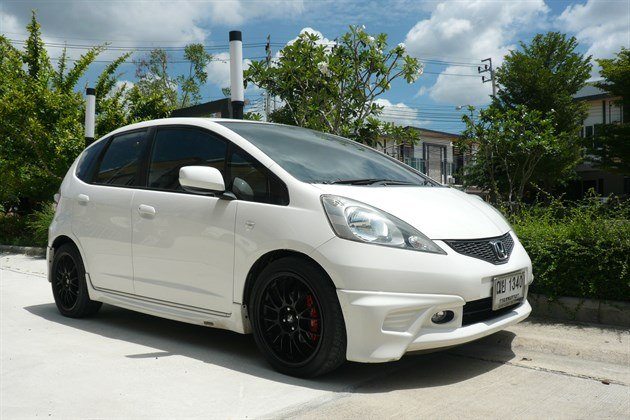 Local hero
For family and practical reasons I have a SEAT Alhambra. I cover a lot of miles (21k per year). I like its sturdiness on the motorway and the amount of space it provides. However, on many days of the week, I don't leave my small town, do less than 25 miles including the school run, and am fed up of people opening their doors and denting my passenger door. I am considering whether it is worth getting a little runabout supermini, eg Honda Jazz/Nissan Note, that might be greener and take up less space in parking bays, or will it not be cost effective? Another dream would be a little convertible MINI for my husband and I to run away from our family with a champagne picnic. Is there a not too expensive compromise?
WCW, via email
We have a Thai market 2010 Jazz 120HP 1.5iVTEC 5-speed torque converter auto that has now done 189,000 kilometres, rattles and bangs a bit over the bumps, but has been brilliant mechanically. Unfortunately, though they built this model of Jazz in the UK (for South Africa) it was never available in Europe and used European Jazz are a lot slower. But if you're thinking new, Honda briefly introduced a Sport version of the Mk II Jazz with a 130HP 1.5iVTEC and CVT-7 (production has now stopped). Thinking smaller, the best choices are KIA Picanto 1.0 and Hyundai i10 1.0. If you want a small 4-seater convertible, the smallest are a MINI or a FIAT 500C.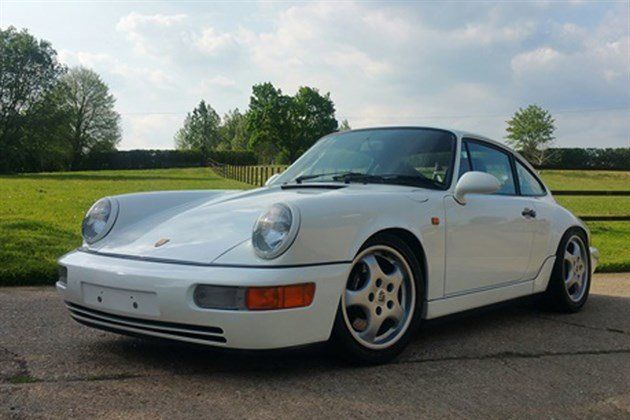 Porked
I am seeking advice regarding my Porsche that was imported from Australia in 2018. I bought this car on eBay. It was described as in perfect condition, never any accidents and the vendor's own personal import. l viewed the car and, as stated, it looked great. The vendor told me he was only selling as he was returning to Australia. l asked him was it ever damaged he answered, "never", so l decided to buy it. l knew it had a Q plate on it and he told me this could be changed to a UK number plate. He drove the car to my house and l paid him. He said he would send off the log book, which he never did. l signed the new owners part and sent it off to the DVLA. After a few weeks l contacted the DVLA asking them could l put my private plate on. After a few months l got a reply saying unfortunately we cannot consider your private plate as the vehicle was written off in Australia in 2017. Not only that, on the front of the log book, put kit car repaired with second-hand parts, which was devastating to me. l tried to contact the seller, only to find out he left the UK, not only ripping me off, but others as well. l have found out he shouldn't have sold this car for at least one year because he didn't pay any import duty to HM Customs & Excise. There have been many emails to the DVLA trying to get this mark taken off my log book as it has devalued it drastically. l manager to contact the Australian authorities regarding the car. l bought a report from them that stated the car was water damaged on 19th January 2017 while it it was still under warranty with Porsche Australia. l'm told the car was completely dried and cleaned; only needing a new battery. But because the owner at the time didn't want it, the insurer sold it via an auction house, so l am told. l have sent all this information off to the DVLA but they will not remove the Mark from the log book. l accept now that it's classed as a write-off, but it's the part saying repaired with second-hand parts that they have told me they can't prove. l have taken my car to Porsche UK and they have checked it over and say it's completely genuine. l have also taken out court action on the vendor, but because he has left the UK do not know what will happen, as he has lied so many times to me and others from what l have read on his eBay feedback. There is so much more l could say l could write a book (you have). l just wonder if there is any way you might be able to help. I forgot to add that the DVLA has put a new VIN on my car that Porsche will not recognise.
FL, via email
Nothing you can do. Any mis-selling or breach of contract took place in the UK and UK civil courts are hardly likely to extradite the vendor from Australia, which, in any case, you would have to pay for. You've been ripped off because you stupidly trusted the guy, were tempted by the bargain price and did not perform the necessary checks. DVLA issues 'Q' registration numbers to vehicles whose age or identity is in doubt. Didn't you know that? Any kind of civil action you try to take is likely to run into tens of thousands of pounds. See: https://www.gov.uk/vehicle-registration/q-registration-numbers
Click back to Honest John's Motoring Agonies 20-07-2019 Part 1
Comments
Author

Honest John
Latest