Honest John's Motoring Agony Column 20-07-2019 Part 1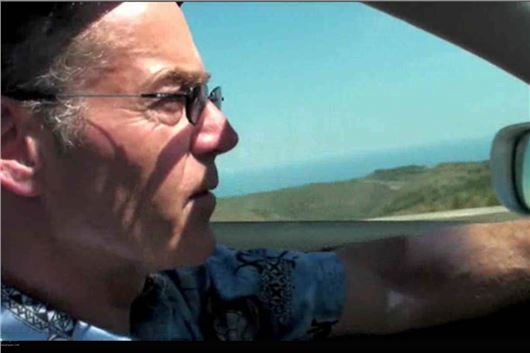 Published 17 July 2019
This week's automated emails involve quiet convertibles, changing timing belts, regeneration games. AdBlues, and in Part 2 a classic Honda hybrid, a hesitant Karoq, an Abarth 595 and all sorts of other questionable correspondence.  
As usual, emails to Honest John should be addressed to: letters@honestjohn.co.uk  Please try to keep them as short as possible.
(Apologies for being 2 days early with this. There are logistical reasons.)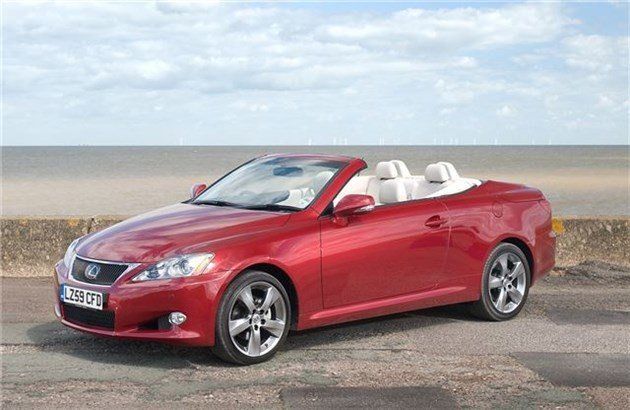 Silent witless
Iwould be very grateful if you would give me some advice on the following matter: I would like to buy a sporty convertible (new or used) and have a budget of around £35,000. However, I have a phobia about loud noises and have a particular aversion to the low frequency reverberations of motorbikes and certain sports cars. I would like to buy a car I'm not afraid of. Please can you advise? Many thanks indeed.
JA, via email
With the top down you're always going to hear the motorbikes that come up behind and pass you. For wind noise, the quietest convertible I've driven in recent years was the Lexus IS250C: /road-tests/lexus/lexus-is250c-2009-road-test/  More like £7,000 - £10,000 these days than £35,000. Otherwise it's a matter of going for something with a mild engine, such as an Audi A3 1.5TSI cabrio; a BMW 220i cabrio, etc.
Belts and braces
I have a VW Golf 1.4 TSI SE DSG MK7 bought at around 7,000 miles. I have had the car serviced at the required intervals. The car has now 17,200 miles. However, I have not changed the cambelt. You recently advised 'MT' that his five-year old Skoda with 41,000 miles should have the timing-belt, tensioner, water pump, and auxiliary belt require changing every five years or 60,000 miles whichever comes first. At the mileage of my car, should I change now any of these items or can I safely wait another 3,000 – 4,000 miles?
EH, London SW13
Our general advice is to change timing belt, tensioner, waterpump and aux belt every 5 years or 60,000 miles, whichever comes first. But VAG has brought this down for Audis, SEATs, Skodas and VWs to 4 years or 40,000 miles. I don't know why. We have not heard of VAG timing belts snapping or coming off at between 40,000 miles and 60,000 miles. There may be a problem with 1.0TSIs but readers are telling us of 65,000 miles on these engines without a belt change. There is a ContiTech kit from Euro Car parts at £134.99 (https://www.eurocarparts.com/ecp/p/car-parts/car-body-parts-and-car-exhaust/exhausts/heat-exchanger/?349779010&0&)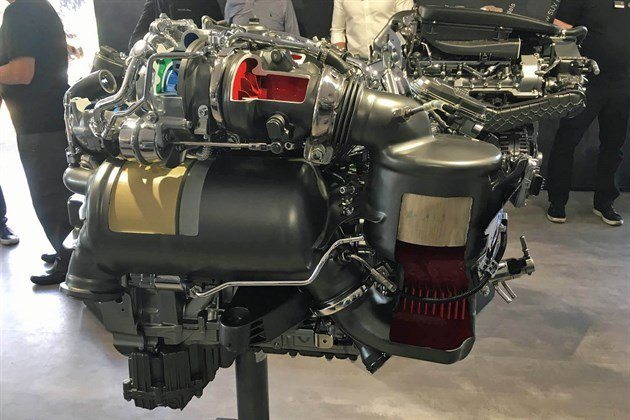 Warming lights
I see many emails and advice in your column regarding Particulate Filters and how we must use and treat them. I believe garages have equipment to analyse the condition of these filters. Would it not be a good idea to have an on-board monitor within the vehicle and be able to access via the information menu and allow users to check and adjust their driving habits accordingly to ensure correct temperatures are achieved for conditioning the DPF? Much better than waiting for that DPF warning symbol which may put your car in a limp home mode. Manufacturers need to start fitting useful features instead of useless and pointless keyless ignition systems.
JC, Droitwich 
Peugeot/Citroen fitted DPF active regen lights to its Hybrid4s. Others don't because it reminds drivers of an inconvenience. It is a very simple matter to fit a temperature warning system to show a driver that his/her DPF was actively regenerating, so best not to switch off the engine, but that would not go down too well with harassed mums delivering their little darlings to the prep-school.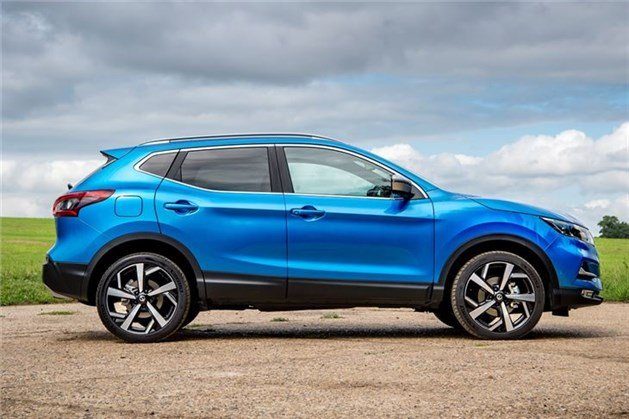 Unreliable character
I purchased a Nissan Qashqai 1.5 diesel in December 2018 (my second Qashqai; the first was brilliant). However, it constantly stalls and loses power when accelerating, which makes it extremely dangerous to drive. Both my partner and I have had near misses when it has stalled at junctions or whilst overtaking and he now refuses to drive it. The local Nissan garage acknowledges the problem and has spoken of the problem being due to the Adblue but says there is nothing they can do as it doesn't show up as a fault in the diagnostics. They advised me to contact HO customer support and their eventual response was that it is a 'characteristic' of the car rather than a fault and nothing can be done about it. I no longer want to drive the car because I am worried that I may cause an accident. Ideally, I want to return it and get my money back. I would welcome your thoughts and advice on where I stand with regard to consumer rights, etc. and what my next steps should be?
HB, via email
If the car does not work properly, it does not matter whether failing to work properly is a "characteristic" or not, you can reject it. See: /faq/consumer-rights/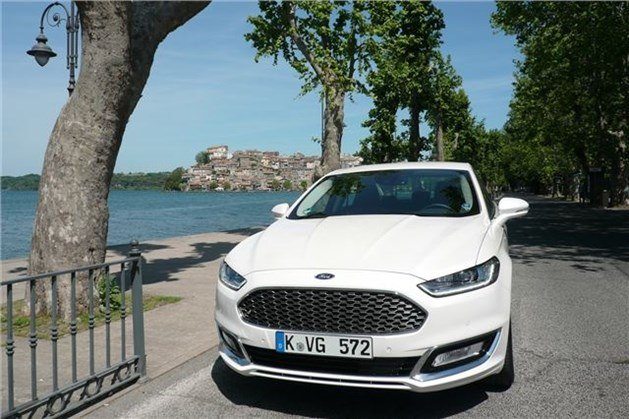 Men can't help acting on impulse
I have run a 2016 petrol Mondeo Titanium Hybrid auto for almost three years. I bought it on impulse, exchanging an almost new Focus as a deposit, because the repayment on a bank loan was almost the same as I was paying on the Focus, and I liked the Mondeo. I still owe £8,500 on the car. I am an elderly, disabled driver and prefer automatic transmission. The Mondeo has 36,000 miles. Should I now be considering a change, and if so, what should I consider?
LD, Oxford
No reason to change if you like the car. Our system gives a trade value of £11,560 and retail between £13,800 and £16,200: /used-prices/Ford/Mondeo/2016/?q=2.0+Automatic+Hybrid At least its emissions are low and you have no problems with the ULEZ, etc. The used price will always be relatively high because it is attractive to taxi drivers.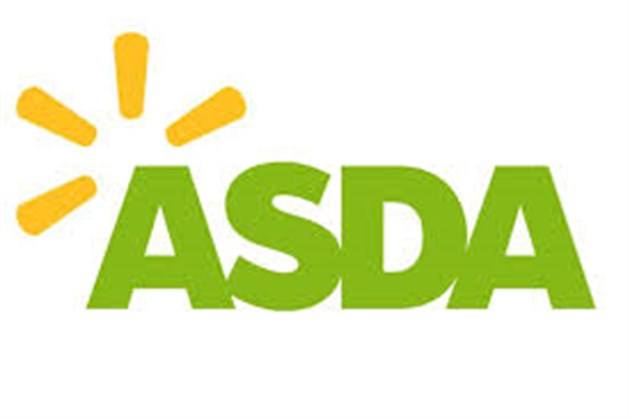 Scratching the surface
I seek your advice on a small problem on which I am not sure what to do. The police turned up at our house this evening and accused me of hitting another car in the local ASDA car park. They say they have an independent witness. However, my car is 2 months old and unmarked. The police agree that this is the case but intend to continue with the case. What would you suggest I do now? Should I sit and wait and see what happens? Should I ask for the evidence against me? At the moment, the police won't give me any other information. Your advice would be appreciated.
KB, via email
If you are absolutely certain of your facts, get a solicitor involved and demand to know who has accused you of the damage then threaten to sue them for the damage to you of this libel. Consider a private criminal prosecution for fraud. Because of GDPR you might need to get a court order to obtain the name and address of your accuser. Forewarn your insurer that a spurious, false and possibly fraudulent claim is being made.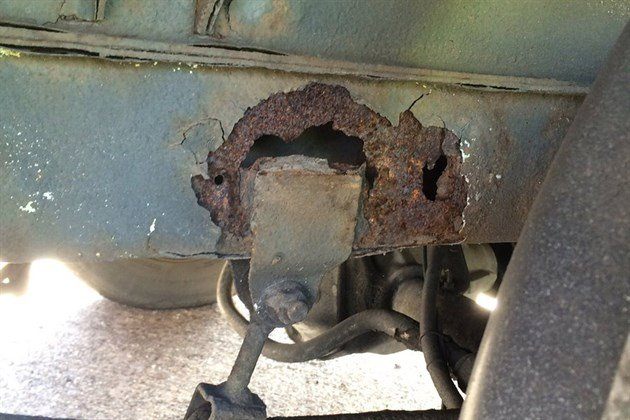 Flaw-plan
Many years ago, in 1984, I restored a Morris Minor with a severely rusted floorpan. At the time, 'Which?' magazine had publicised its preferred rust treatment after it had run a test of comparative products. Their winner then was to mechanically remove as much of the rust as possible with a wire brush, to treat the surface with phosphoric acid. Jenolite is phosphoric acid and that is what is in most other "rust remedies" on the market. The phosphoric acid converts the rust (ferrous hydroxide) into ferrous phosphate. Then coat with Bondaprimer, which is a zinc-rich red coloured primer used on ships. It's incredible. It can be brushed on or sprayed. It, and raw phosphoric acid are available on eBay. The rust cure worked on the Morris floorpan very well, but then the poor car got left in a field with water pouring in, saturating the carpets. Even after years of this abuse, the floor remained rust-free. I'd suggest that is the ultimate rustproofer test. I've been using this two-track system for 30 plus years on garden tools, motors, etc. All are rust-free. Go buy a good wire brush, some phosphoric acid and some Bondaprimer and forget about rust. Another secret about rust is that it happens worst in the higher temperatures of summer because it's a chemical reaction and warmth helps it, 
SP, via email 
'Rust Remedy' is exactly what Edd China recommended when he was the spannerman on 'Wheeler dealers'. I've used it too, possibly unwisely on the structural inner wings of a Mk 1 Fiesta, but more successfully on a 1942 Ford GPW I had in the 1960s.
Low pro-vile
My partner's Audi S1 quattro is currently running on 225/35 R18 87Y Bridgestone tyres and the front two will need to be changed in the near future, following recent MoT advisories. These tyres appear to be quite low profile and do not provide a comfortable driving experience. I am also keen to change to all-weather tyres and plan to change all 4 tyres at the same time. Can you recommend a suitable alternative that may provide a more comfortable driving experience whilst at the same time being suitable for all weather driving? The variations listed on the tyre pressure label on the driver door of the car are 215/40 R17 87Y XL; 225/35 R18 87Y XL; 195/50 R16 88H XL M&S; and 215/40 R17 87V XL M&S
AP, via email
Because this is a quattro with a Haldex clutch you're right that you have to change all of the tyres or you will damage the quattro AWD system. Generally, all weather tyres are not high performance. You can't go down to 16-inch wheels because 16s will not fit around the S1 quattro's brakes. (The H rated M&S must be for lesser A1s.). So I think the minimum will be 17. All Weather tyres include Continental AllSeason Contact, Michelin Cross Climate, Pirelli Scorpion Verde, Goodyear Vector 4-Seasons, Nokian Weatherproof.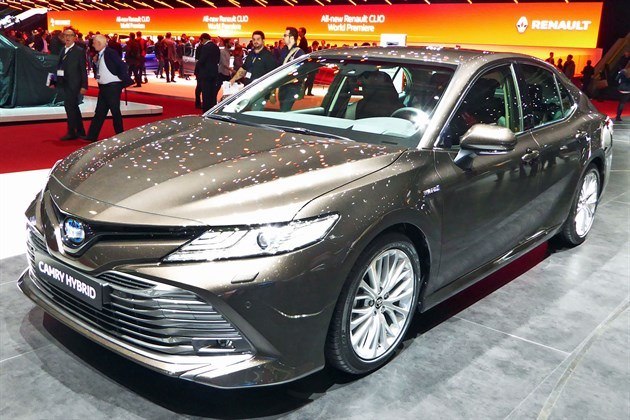 Golf car
I need to change my current car for a newer model. I currently have a Vauxhall Omega Auto 2.2, which I have had from new in 2002. It has 180k miles and recently passed its MoT with some defects needing repair: Tie Rod End, Callipers and Brake Pads, so still going strong. Obviously, replacement parts are becoming more difficult to source and technology has long passed it by. Also, safety features, etc. have moved on. I'm currently covering less than 10k miles per year, mainly on journeys of less than 50 miles round trip. Longer journeys are mainly golfing trips involving the need to accommodate 4 adults, with 4 sets of clubs. We all still carry our clubs, so a boot size the same or bigger, than the Omega would be good. I want to purchase a car that would give similar performance and would not need changing in 3-5 years. Not too worried about price as would probably run until it was uneconomical to continue. What would you recommend to someone like me has little interest in cars?
BR, via email
The new Toyota Camry hybrid should be just the job: /carbycar/toyota/camry-2019/ They are already plentiful on the roads in Japan and Thailand.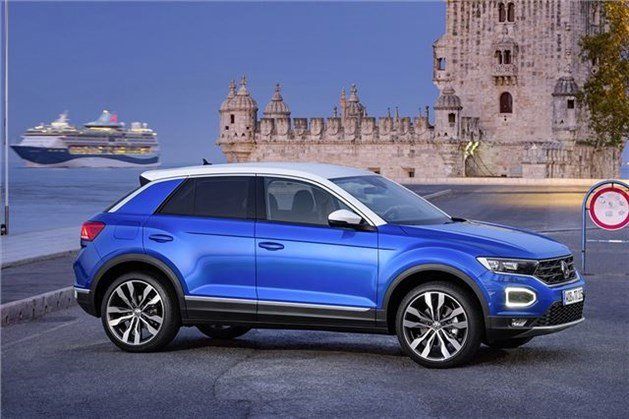 Roc star? 
I have a 2015 Mazda MX-5 with 8,600 miles, just out of extended warranty. Mazda (via AWP Assistance) has offered a further extension for £344, which seems to cover most things. In your view is it worth taking up? Also, my wife is thinking of getting a manual petrol T-Roc. Are there any pitfalls with it? If not, which engine do you suggest.? She does low mileage and short journeys.
PA, via email
For peace of mind, yes, take the warranty as long as it's comprehensive. The T-Roc is very good looking: /carbycar/volkswagen/t-roc-2018/ But there are some question marks about the 1.5TSI engine. She might go for the smaller and charming T-Cross: /carbycar/volkswagen/t-cross-2018/ I was quite beguiled by it, especially in Champagne metallic: /road-tests/volkswagen/volkswagen-t-cross-2019-road-test/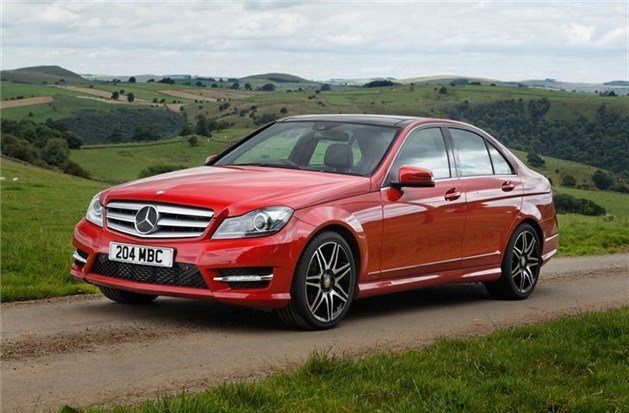 Seeing red
I have a 2012 Mercedes C250 CDI in Fire Opal red. Over the winter a patch has developed on the boot lid where the transparent top coat is peeling away from the red paint underneath. Worryingly this condition is now spreading to other, vertical panels. I have been told by local repair shops that "we do a lot of re-sprays on Mercs. for this problem". I have also been informed that the local dealer has stopped selling red models due to the problems with the finish. Is this a recognised problem with red paint on Mercedes and do I have any prospect of Mercedes acknowledging that they it is their problem?

MG, via email
Yes. Common problem with 'Fire Opal' red on Mercedes. But the paint warranty is only 3 years and your car is 7 years old. You might be able to contend that because this is such a common problem the car is "not of satisfactory quality". Feel free to use the entries in http://www.honestjohn.co.uk/carbycar where it is mentioned in the good/bad sections for the models affected.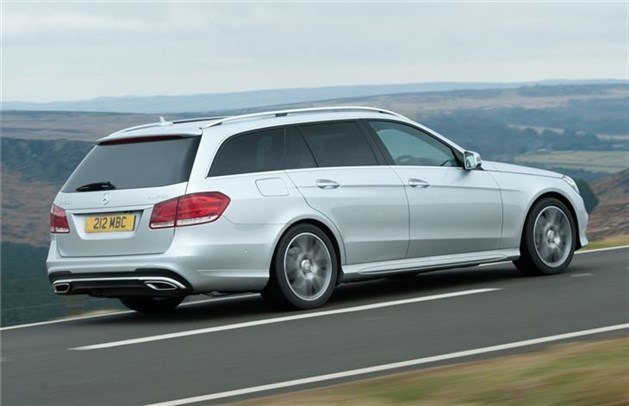 Never has so much been owed by so many to the fuel
I am currently planning to change my car. Normally I would choose diesel, but in view of stringent emission requirements and an annual mileage now under 10,000 I am looking at petrol engined models. Can you advise if petrol cars are likely to be subjected to similar stringent emission requirements in the near future? My current car is a 2012 Mercedes E220 Diesel Estate and I can get a good trade in at moment, but feel within 1-2 years the value will fall significantly hence my desire to move to a model which will have best prospects of holding its value in the second-hand market. I would prefer to purchase a 2-3-year-old petrol ca.
GI, via email
Get that Mercedes gone as soon as you can. There's still a market among long-distance taxi drivers for them. Maybe won't be soon. The problem is that 2 - 3 years ago everyone was buying diesel so there are now fewer used petrol models chased by more buyers. And, of course, even fewer used hybrids chased by ever more buyers. Volvo's T4/T5 engines work quite well. JLR's Ingenium petrol engines are far less trouble than the diesels. BMW's revised petrol engines from around 2013 are far more reliable than the N47s. And Ford's 2.0 EcoBoost SCTI has been excellent. Not only that, from the revised 2015 Mondeo it came with a 6-speed torque converter auto rather than a Powershift.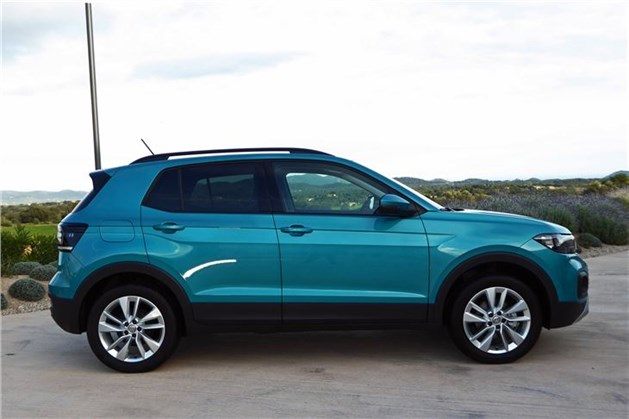 Higher class
A lady friend, children flown, husband divorced, wants to replace her Ford Fiesta with a "more robust" car. She wants neither an "old ladies'" car, nor a large car, nor a diesel. She is seeking a high driving position to help avoid being dazzled by bright, incorrectly aligned, headlamps of others. Automatic gears and rear cameras are a must. 3-doors would be acceptable. She thinks 4-wheel drive might help her in the possibility of a hard winter. She's aware that hybrids offer benefits, but that they are probably above her budget of £19,000. Can you recommend what she should buy, probably used, please?
MAS, via email
New, a VW T-Cross (but with auto it will be a bit over budget): /road-tests/volkswagen/volkswagen-t-cross-2019-road-test/? Used a Suzuki Vitara S 1.4T Boosterjet AllGrip 6-speed auto: /road-tests/suzuki/suzuki-vitara-10t-allgrip-2019-road-test/ and /road-tests/suzuki/suzuki-vitara-s-boosterjet-2015-road-test/ and /road-tests/suzuki/suzuki-vitara-16ddis-2015-road-test/ Or a Peugeot 2008 1.2 Puretech 110 EAT8: /road-tests/peugeot/peugeot-2008-puretech-110-eat6-2016-road-test/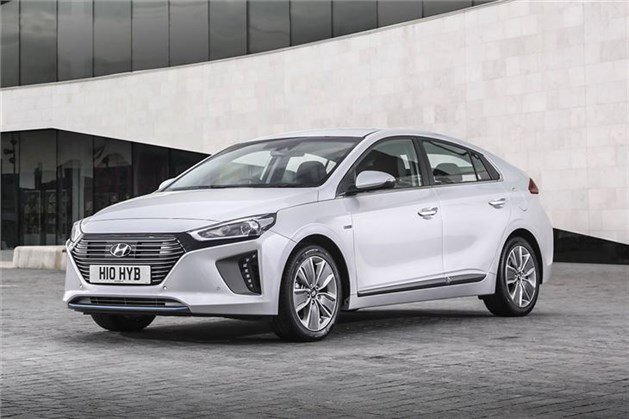 Disbarred
I recently took delivery of a new Hyundai Ionic Hybrid, paying cash. I now learnt from Hyundai Customer Services that there are no roof bars or roof racks of any kind for this or any of their Hybrid vehicles because the additional weight would upset the stability and road holding. Research has shown that there are no other universal bars or racks and, indeed, it would not be wise to fit them in view of the foregoing. These are essential for my needs for camping, cycling and possible skiing. I realise that I may have weakened my position because I did not ask if these would be available because it just did not occur to me that in this day and age they would not be. Hyundai has advised me that they are unable to offer any redress and have suggested that I take the matter up with the selling dealership. In your view do I have any redress against the dealership on the grounds that the vehicle is not fit for purpose.
CC, via email
Unfortunately none. You cannot sue because an assumption you made was not correct. However, you might be able to do a deal with the dealer for another Hyundai to which a rack can be fitted.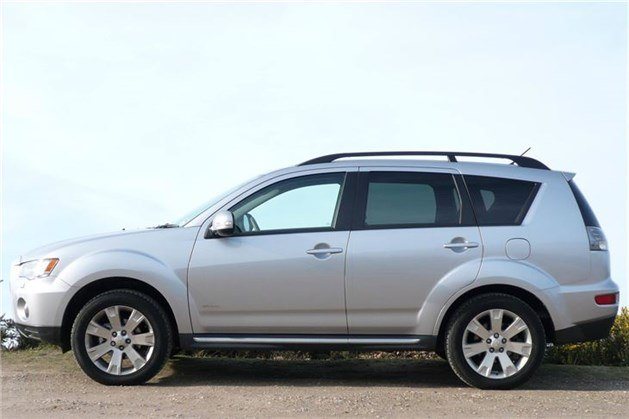 Non-starter
I recently experienced starting problems with my 2010 Mitsubishi Outlander Warrior DI-D. These occur when the car has been driven for a short time, say 20 mins, left for a short time, say 10 minutes, and then I've tried to start without waiting for the glow plug light to go out. Normally when this happens I wait a minute or so with the ignition off, then switch the ignition back on, wait for the glow plug light to go out and then vehicle starts ok. However, yesterday when this happened the vehicle would not start at all even though the engine seemed to be turning over fine. After about 6 attempts at starting, sometimes waiting 10 minutes between attempts, I had to resort to spraying emergency start into the air intake. This was successful. I then drove 10 miles on the motorway at 70mph,  stopped for 5 minutes, and the vehicle started ok after letting the glow plug light go out. It generally starts ok first time from cold, though occasionally in the colder weather it hesitates to 'catch'. I use Shell V-Power diesel, and have also used Redex diesel additive in the last 6 months. Have you any thoughts of what the problem could be please?
DC, via email
Probably the battery capacity is getting a bit depleted and failing to light up the glowplugs sufficiently. Once it's hot, a compression ignition engine will usually start on compression ignition alone. Not normally any need for glowplugs. And, of course, your 10 minutes on the motorway will have helped to recharge the battery. I'd get the battery checked. If it won't hold 13.5 volts you need to change it.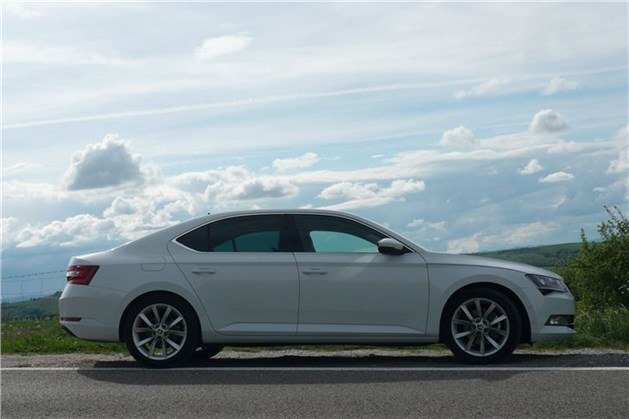 Not the remote-test
We have a 2-year old Skoda Superb 4-wheel drive automatic. We had a problem with the electric boot lid when we first had it, which was eventually fixed by the dealer. However, intermittently, the boot lid closes while we are putting the dogs in and a couple of weeks ago when we happened to look out at it parked, the boot lid was wide open. The car was locked at the time and the key was in our key safe. This happened twice. It has been at the dealer for a couple of days and they say they cannot find any fault. What to do?  We have lost confidence in the car, especially as presumably our insurance is invalid while the boot lid is open. We would be grateful for any advice.
PG, via email
Higher-end Skodas have 'KESSY' keys (Keyless Lock & Start), which work by proximity to the car. I'd heard that to prevent relay boosting of the signal in order to steal the car, the proximity function can be switched off so the key does not emit a signal. If this isn't the case, then buy a Faraday bag on Amazon to keep the key in: Amazon part# B076KZF645 (2 pouches for £8.99). Or keep the keys in a disconnected microwave oven. You'll get a lot more about this (some of it very confused) in the Briskoda forum.
Click to Honest John's Motoring Agony Column 20-07-2019 Part 2
Comments
Author

Honest John
Latest