Honest John's Motoring Agony Column 13-07-2019 Part 2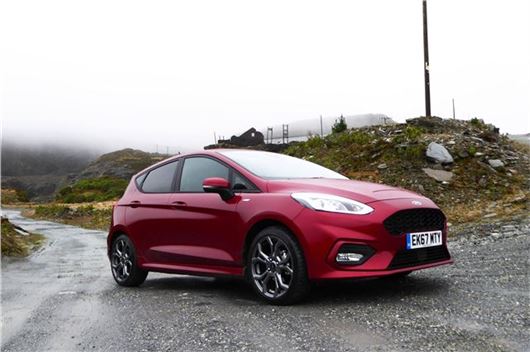 Published 11 July 2019
Click back to Honest John's Motoring Agonies 13-07-2019 Part 1
Assault on battery? 
We have owned a new Fiesta ST-Line Turbo Auto (998cc, petrol) since 1st. March 2019. For the first 3 weeks the stop/start worked perfectly, then it stood on the drive for 2 days as we were away. Since then the stop/start has not worked at all. I went back to the supplying dealer and after a brief drive round the car park he stated that the battery level was too low, and they could charge it up. I refused, saying that the following day I was going on a non-stop round-trip of 80 miles in total and would see it that put sufficient charge to get the stop/start working again. It did not. What is the problem? The car was bought as a second car and as such will not do a great mileage. Having bought and paid for a car with stop/start am I to put up without this feature?
ME, via email
Stop/start will only work is there is enough charge in the battery which, itself, depends on the battery having enough capacity to hold a full charge of 13.5 volts. If the battery capacity is depleted, it won't. That can happen in a car that has been started and driven very short distances around a dealership and has then sat around unused. You need to have the battery checked that it can hold a full charge of 13.5 volts. If it won't you need a new battery and stop/start batteries are expensive. The dealer is liable to supply it to you FoC.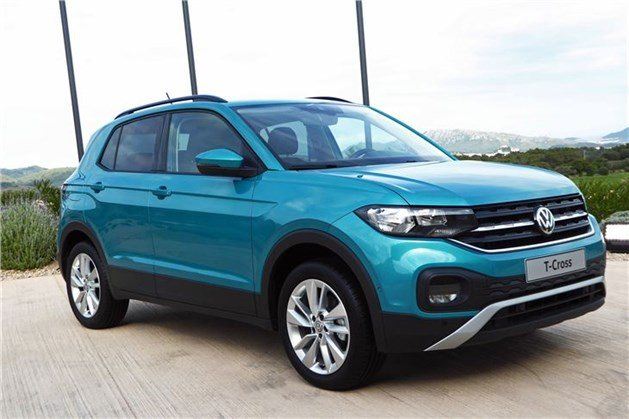 Just crossing over
My wife and I (now in our mid 70s) intend buying a new or (nearly new) car within the next 12 months to a maximum budget of £17.5k. We are looking at the latest breed of smaller cross-over models which offer higher, easier access, good visibility, automatic gearbox, annual mileage circa 7.5k and intend keeping for up to 10 years. So far, our list includes: SEAT Arona / VW T-Cross / Hyundai ix20 / KIA Stonic / Skoda Kamiq. Our prime considerations include reliability, economy, comfort and overall value for hard earned savings. As regular readers of the Saturday Telegraph and your column, our concerns are: automatic gearbox reliability and expensive cambelt repairs. Have we missed any other serious brand or model in our deliberations? We would appreciate your recommendations and much valued advice for safe, reliable and economic motoring.
WB, Chichester
The nicest of these for a couple in their mid 70s is the VW T-Cross because the seats are quite high and both driver's and passenger's are height-adjustable throughout the range. The automatic transmission is VAG's DQ200 7-speed dry clutch DSG that has had more problems than any other automatic transmission in the history of the Universe, but seems to be relatively okay with the low torque VAG 1.0 TSI engines. Same comment goes for the Arona, which is a cheaper and cheaper looking version of the T-Cross. Both have a mere 3-year warranty. The Stonic comes with a 7-year warranty and the 1.0TGDI is good to drive. The Kona is maybe a bit better looking, shares some engines and transmissions and comes with a 5-year warranty. Check /best-pre-reg-and-nearly-new-car-deals/
/road-tests/volkswagen/volkswagen-t-cross-2019-road-test/
/road-tests/seat/seat-arona-10-tsi-2018-road-test/
/road-tests/kia/kia-stonic-2017-road-test/ (Later available with a 7-DCT auto: /carbycar/kia/stonic-2017/history/)
Can have, can't have
I'm looking to replace my company Mercedes E-Class estate, as I'm retiring next year, and will buy whatever car I have from my work. I wanted to find an estate car with a similar size boot that would cost less to service than the Merc. The Skoda Superb Estate SEL Executive 2.0 TSI 272 PS 4x4 DSG fitted the bill perfectly. I test drove, made sure the extras were what I wanted and the salesman said it would take 3 months. We ordered it, only to get a call a few weeks later that the factory was not taking any orders until at least December 2019. I wasn't best pleased, as I'd taken ages to find this one. What do you suggest instead? I need a large boot, I do about 25,000 miles a year, but I want a car which, when I own it, doesn't cost an arm and a leg to service or get parts. Any ideas?

SR, via email
Skoda is in the process of revamping the Superb range, including a hybrid for the first time and, in order to qualify for RDE1 and RDE2 may, or may not, be dropping the exact model you wanted. I guess you could go for the new, extended range VW Passat GTE plug-in hybrid estate that might have the same drivetrain as the forthcoming Superb hybrid. See: VW Passat GTE estatr 2019 Road Test. Or a KIA Optima hybrid estate.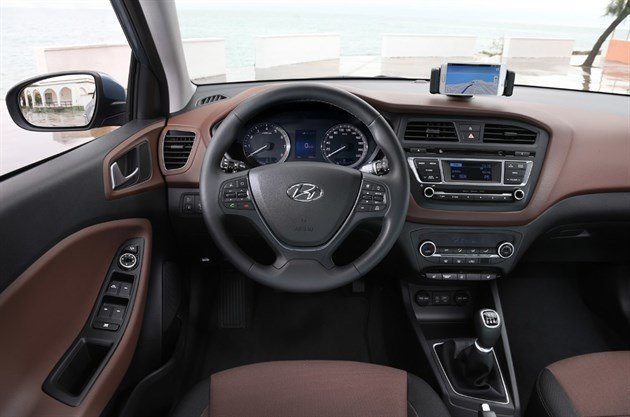 Reflect action
I drive a Hyundai i20 Premium SE 1.2 and I get a severe reflection of the dashboard onto the windscreen when in sunlight and especially when approaching shade. I have looked for solutions on the Internet, but have found nothing suitable. I have added a matt polish/surface to the top of the dash, but the reflection is still there. Recently, I found out that black velvet absorbs the refection, making the screen clearer. However, I cannot stick the velvet to the top of the dash. I do not want to use strong glue in case it make too much of a mess as probably the velvet would need changing. I have tried electric tape, Velcro tapes and so on but none will stick. I thought I was alone but when I mention this to other people, they suddenly realise that they have a similar problem. I think this is quite a common design fault. I wondered, please, if you have any suggestions.
TH, Caterham
Try Googling <non-reflective car dashmats>  Here's an eBay link: https://www.ebay.co.uk/itm/153376960984?ul_noapp=true
Drive shafted
I recently purchased a used 2017 Volvo XC60 Petrol. At time of viewing and testing, I asked if this vehicle was a 4x4, to which the salesman replied yes. I told him I needed the car for towing a caravan. I went on to buy the car, had a tow bar fitted and put my private plates on it. Now, three weeks on, I have discovered that this XC60 is not 4WD, but a front wheel drive only. This problem could not have been ascertained at the time of inspection/driving and I had to rely upon the expertise of the salesperson. In all other respects it's a very nice car and, as you know, as rare as hen's teeth. I do not know what the solution is and have emailed the dealer and await a reply. Can you please suggest some solution. 
JW, via email
You just look under the back. If it has a rear diff and driveshafts it's 4WD. If it doesn't, it isn't. But, since the dealer sold it to you as a 4x4 and you went ahead and had the towbar fitted, he is liable to refund the full purchase price plus the cost of the towbar.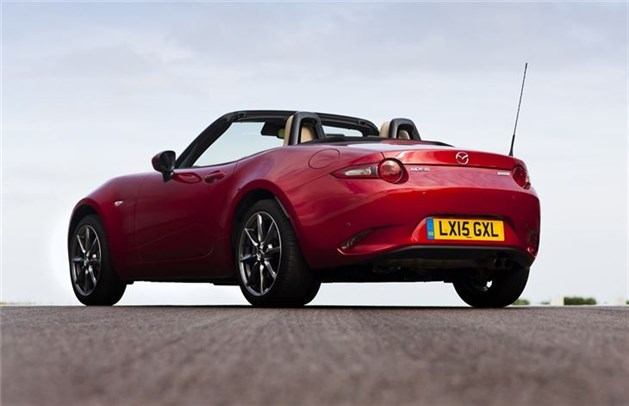 Spider man
If choosing between a used Mazda MX-5 and a used FIAT 124 Spider, which model is best to drive and depreciates the least?
RA, via email
The MX-5 2.0 litre 6-speed is the best to drive. Also the 2.0 Mazda engine is chain cam, whereas the 1.4 Turbo FIAT 124 Spider engine is belt cam. Not much room inside either of them, though. Check prices at: /used-prices/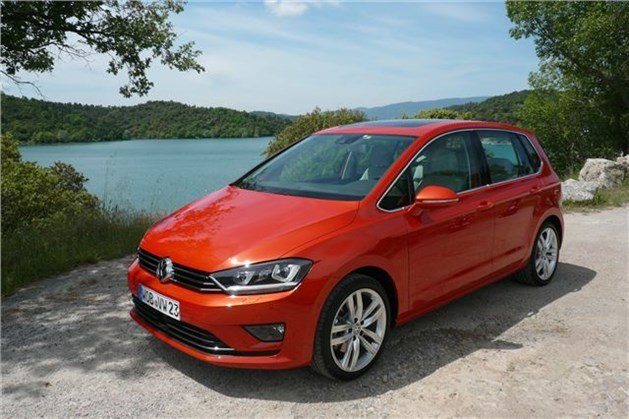 Maxed out
My 2011 Ford C-Max 1.6 TDCi has served me extremely well, both for general use and regular journeys to the local hospice with two or three passengers attending their day care sessions. My wife and passengers like the high seating positions and its only drawback is somewhat restricted access to the rear seats. With an annual mileage of 15,000 should I buy another C-Max (perhaps petrol?) or are there other cars that would meet my needs even more closely? I normally buy a 12 to 18-month old car to avoid initial depreciation.
EJ, Stowmarket
The C-Max is now close to the end of its days. Will probably get the chop within the next year. If I were you I'd check out a VW Golf SV 1.4TSI 150 ACT. See: /road-tests/volkswagen/volkswagen-golf-sv-2014-road-test/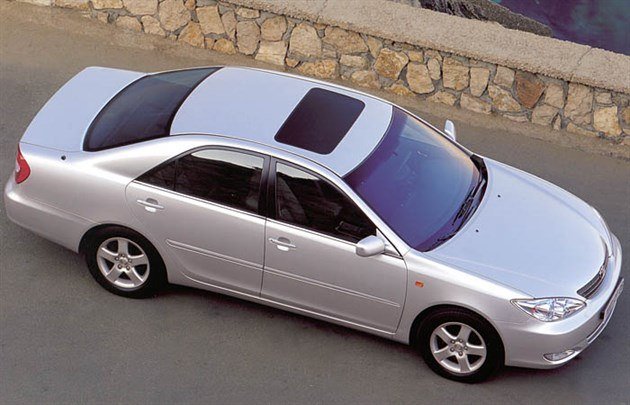 Working car
My son needs a car. He has worked for many years in hospitality as a cook/kitchen assistant but finally accepted that it is an industry that exploits its workers, and so he left. He feels sure that if he has a car he can get to the places in our West Yorkshire area where better jobs can be found. We are prepared to finance a cheap car for him to get things started, and we are prepared to budget about £3k (maybe £2k for the car, £1k for insurance). The problem is that he has a partner and three children under seven years of age, so the car needs to be big enough to get a baby seat and two booster seats in. Can you suggest any suitable vehicle? We are prepared to buy at auction, BCA Brighouse and Leeds are close to us, if this is a good way to go.
BP, via email
Auction for a car like this only gives you a 10% chance of getting something good and a 90% chance of getting burned with a worn-out ex-taxi that has a major (hidden) problem. For £2k you should not be seeking out specific makes and models; rather the history and the condition of the car. For example a Toyota Camry or Honda Accord (petrol) owned by an elderly couple who are giving up driving. Mazda 6 petrol models can also be good (but look out for rust). Don't go near anything German. Avoid typical ex-taxis such as Galaxys, Alhambras, Sharans, etc. A Citroen Xsara Picasso or C4 Picasso could be ideal as long as it is manual.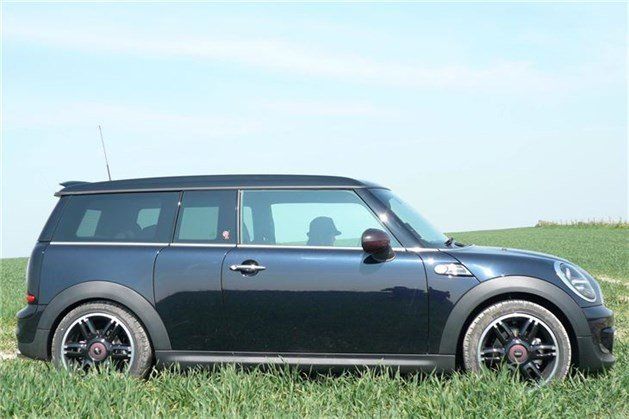 All change
My wife owns a MINI Cooper SD, which she wishes to give to our daughter. Our daughter currently drives a Peugeot 107, which is owned by myself. I understand that there are Change of Vehicle details to perform: Insurance, Tax etc. The Peugeot has a personalised number plate, which we wish to put onto the MINI. I have the original number plates for the Peugeot. My daughter lives in Swansea and we live in Manchester and the MINI will go to Swansea for her use and the Peugeot will return to Manchester for my use. Taking all these details into account, which is the best way to go about this and the cheapest?
PL, Ashton under Lyne
Transfer the MINI from your wife to your daughter online on the last day of the month so your wife gets a refund of unused tax and your daughter's tax starts from 1st May: https://www.gov.uk/sold-bought-vehicle / Obviously, your daughter will need to be insured for the MINI from 30th April. Then, once the MINI is registered to your daughter and she has the V5C, transfer the reg from the Peugeot to the MINI and inform the insurer of the reg change: https://www.gov.uk/personalised-vehicle-registration-numbers/keep-or-assign / Costs about £140 plus the cost of the date registered plates for the Peugeot. The Peugeot then needs to be transferred to you and taxed and insured on its date related plates.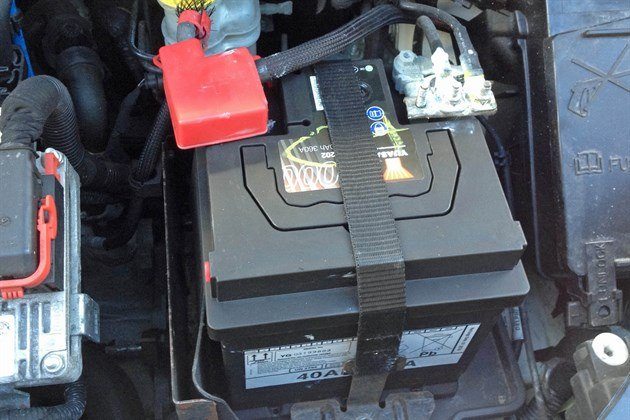 Cell fate
My dad sadly died 7 months ago. His car had been standing for 6 months before we called local garage to pick it up and get it serviced and MoTd. Rather than charging the battery or jump starting, they just put in a brand-new battery. 2 days later my mum found a box of receipts and discovered that same garage had always serviced the car and put a new battery in only 2 years and 4,000 miles ago, covered by 3-year warranty. Mum innocently paid £100 for new battery which they are refusing to refund, claiming it was our duty to have informed them of the warranty before it was replaced. Otherwise they did a good job and service was first class. Any advice?
PR. via email
If the car had been sitting for 6 months unused then the battery  could have lost its capacity to hold a full charge and the warranty would be void. It is simply routine to put a new battery in as part of a recommissioning. If they had tested the old battery to see if it would hold a charge and it didn't then that would have been time and money, very probably wasted.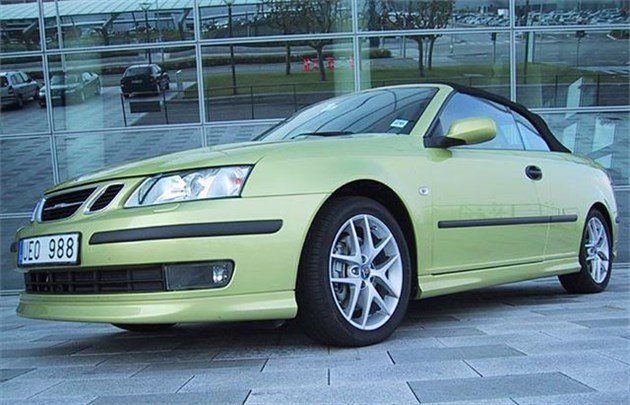 Finders, keepers 
My 60,000-mile 2004 SAAB 9-3 convertible has given great service and is reliable and comfortable, but lately has shown various nagging problems and I fear bigger issues are on the horizon. Now SAAB is out of production I'm having trouble finding a good service and repair garage in South East London, and am also concerned that parts may become hard to get. Would you think it best to trade in, or hang on to the car, as it goes well (and I assume depreciation is now low). If you suggest the latter, can you suggest please how I best find a good local SAAB service/repair garage?

CN, via email
This 2nd model of 9-3 was quite a nice car. I remember testing it in Southern Sweden when it was launched: /road-tests/saab/saab-9-3-convertible-2003-road-test/  I found a specialist in South West rather than South East London: https://good-garage-guide.honestjohn.co.uk/focus-on/focus-on-surrey-saab-specialistsjoes-repair-shop/ Or try Googling <SAAB specialists South East London>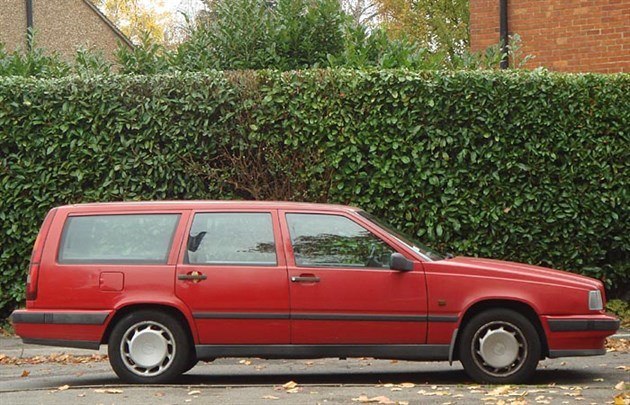 Back to front 
We have a diesel Volvo V70 with 240,000 miles. It regularly carries 7 people, as the car has 2 rear-facing seats in the boot. Due to the extension in October 2021 of the London ULEZ we will reluctantly have to get rid of it as the car is used at least 5 days per week and the annual cost would exceed the value of the car. Is there any similar car which is Euro 4 (petrol) or Euro 6 (diesel) compliant, for example a Mercedes 7-seater? We do not see the point of an SUV. We regularly drive in very deep snow in Europe in the winter and have no problems as we have good snow tyres. 
SC, via email
A post-2005 EU4 or EU5 petrol-engined E-Class estate with the extra seats or a petrol-engined Volvo estate with the extra seats. Alternatives are a Ford S-Max or Galaxy 2.0 SCTI Ecoboost (both 7 forward facing seats), Renault Grande Scenic petrol models (there was a 1.4 turbo petrol, manual only); Mazda 5 2.0i 150 petrol (hard to find but highly recommended, manual only); KIA Carens 1.6GDI (manual only). Honda FR-V 1.8iVTEC 6-seater. Of course, the price of all of these has gone up for the obvious reasons.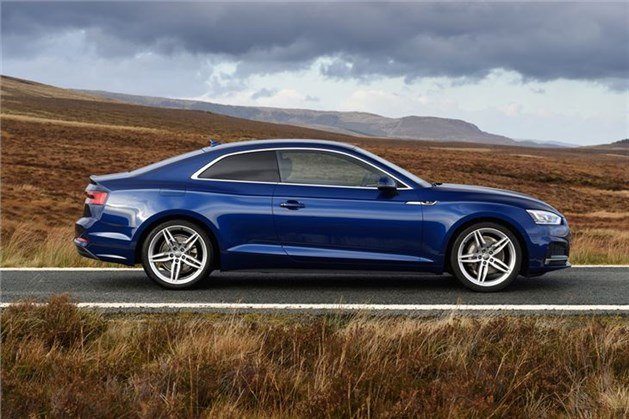 Warped mind
I bought a new Audi S5 in September 2018. It's a beautiful car and I love it.  However, it quickly developed brake issues, causing violent shuddering through the car when braking, only when the car had been driven for 5 minutes or more. The supplying dealer took the car back and replaced the discs and pads on the front. They said there were dark spots on the discs from where it had been in the compound. I had the car back and it was fine again. But then a month or so later the vibrations returned. So the dealer replaced the front brakes again. This didn't resolve the problem, so they replaced the rears too. This did solve the problem. The car has now had new brakes on the front twice and the back a single time. A couple of weeks ago the vibrations returned again. This time, however, they've told me they're not willing to do anything about it as they've diagnosed my driving style as causing the problems. I'm a 38-year old married man with a 5-year-old son who has to sit in the front as it's a coupe. I'm a sales manager, so my career, and life, depend on me having a clean driving licence. This is my own car, having always driven company cars, so I know that I have to pay for any problems that might happen to this one. All of these factors contribute to me driving steadily, as I can't afford not to. I've spoken to Crewe Audi who insist that the brakes reached temperatures of 231 degrees, which is why they're telling me it's my fault. They have refused to show me this data. However, even though I think it's legally my data as it's come from my car? Audi UK customer service has "done their investigations" and has said that they like to support their centres so they're going to support them and help me no further. I was told that they haven't seen this data either. I've refused to collect my car from Crewe Audi and I'm using taxis and trains, as I don't believe this is caused by me at all. Everyone I've spoken to at various Audi Centres, Audi UK, BMW, Halfords Autocentre and Kwik Fit have said this sounds very suspicious as they've never seen or heard of anything like it before. Four lots of brakes "melted through" as the dealer put it, in 6 months. I'm desperate for a resolution and have £11,000 difference in the finance and value of the vehicle so I can't even just sell it. Any advice would be gratefully received. 
NH, via email
Brake discs get very hot after a long braking, such as at the bottom of a hill. If you then sit on the brakes, at a traffic light, for example, the parts of the discs clamped by the pads cannot cool at the same rate as the rest of the discs and that causes the discs to warp. Nothing to do with driving it fast. Everything to do with sitting on the brakes after you come to a stop instead of putting it in Neutral and using 'brake hold'. The parking brake only works on the rear discs that never get as hot as the fronts.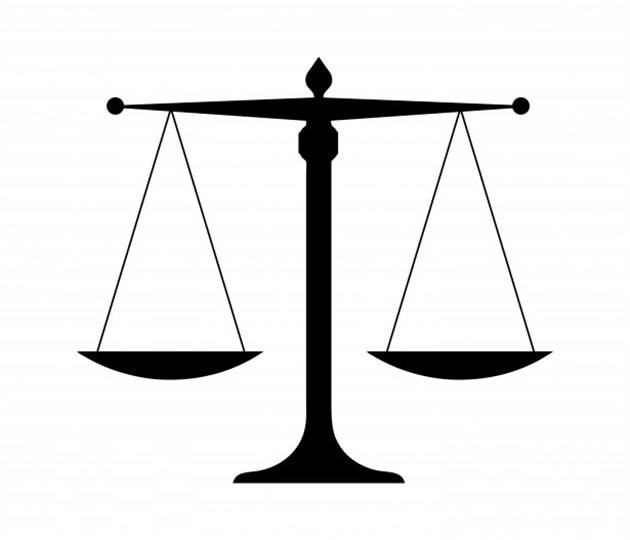 The claim game
My wife and I bought a car from a dealership and, after 3 months at its first MoT, our garage indicated an engine fault. We gave the dealer chances to remedy the issue, sent letters, returned the car for a week so they could inspect and they agreed it had a fault but would not do anything about it. So we got 3 quotes and got the issue fixed and we paid for it. We have now submitted a claim via Small Claims to get the repair costs back from the dealer. I put the claim in my name because I paid for the car and it came out of my bank account at the sales point. The car was registered to my wife as it was to be her car by the dealership. Now the dealer is stating they don't know who I am in their response to Small Claims. I am worried they can throw the case out on the grounds that the car is registered in my wife's name and the sales receipt is in her name, but I paid for the car. It would be foolish to pursue if it can be dismissed on a technicality such as the  name the claim is in. We have had mixed advice from the court, if any, and Citizens Advice is giving mixed messages. Just wondering if common sense will prevail, as I have proof it came out of my account and I was there at point of sale and when we returned car and when we picked it up after inspection so they certainly know who I am. Any advice would be most appreciated! Thanks Ian and Catherine Patten
IP, via email
I don't know. But I think they are trying it on with a technicality that a judge would throw out because you are a married couple with the same surname and shared assets out of which the car was purchased. I suggest you take professional legal advice from www.bridgemcfarland.co.uk or www.clarkslegal.com 
Click back to Honest John's Motoring Agonies 13-07-2019 Part 2
Comments
Author

Honest John
Latest